Hello friends – happy Monday! I want to share with you a few recent purchases that I love and how I style them with items I already own and love. All of these items are available at Nordstrom, which you already know is one of my favorite destinations for both trendy pieces and classics. In addition to having the brands and styles I love, one of my favorite parts of shopping at Nordstrom is that they have free shipping, free returns and they're always willing to price match. Here are my five fabulous finds!
T H E  S T R I P E D  H E E L S
Ladies who have office jobs that are business casual dress or above — you absolutely need these striped heels! They're so cute and comfortable, which is an extra bonus (they fit TTS). They're black and white, but I would wear them with navy too, no problem. They're a fun, yet classic print and give every outfit an extra element of interest. I even love pairing them with other prints like plaid, gingham, florals, etc.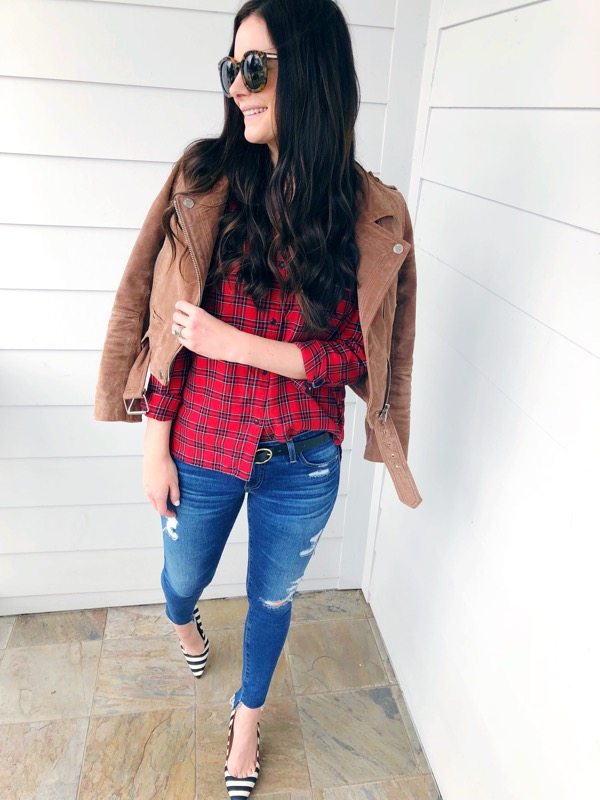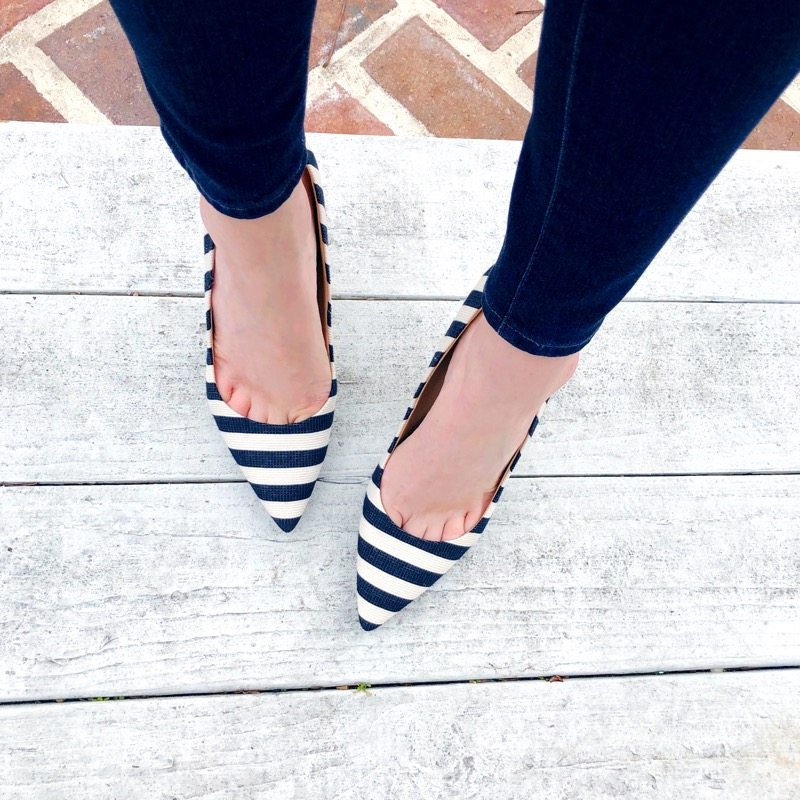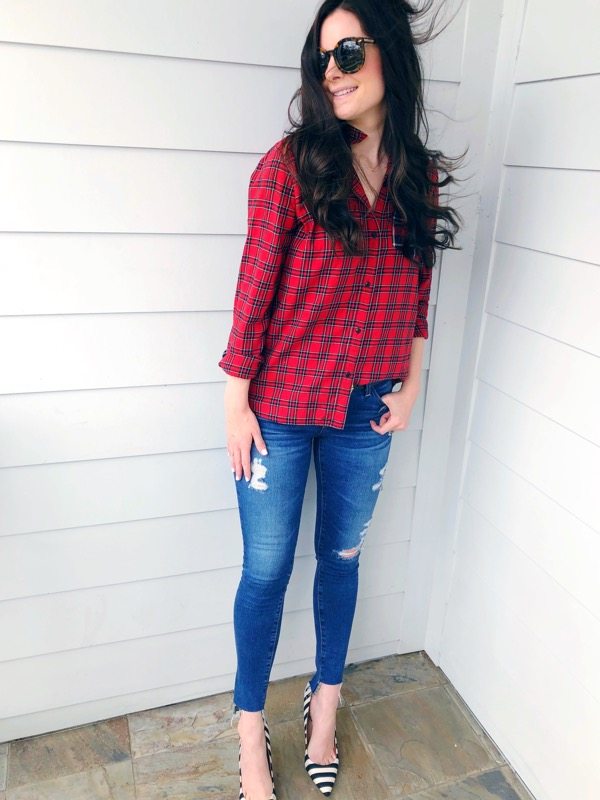 T H E  G O L D  H A R D W A R E  B E L T
Everyone on Instagram is wearing a nearly $400 Gucci belt, but I've got you ladies covered with a beautiful designer-looking belt for under $40. This belt is leather and is a steal at $35. I plan to wear mine with work slacks also — it just adds a little something extra to an outfit! Plus, if you're not into designer logos, this is a great option for you.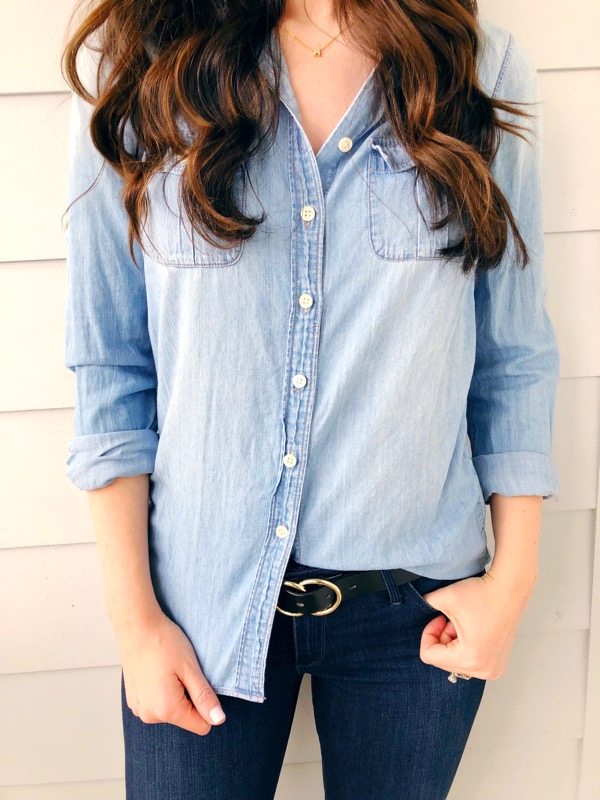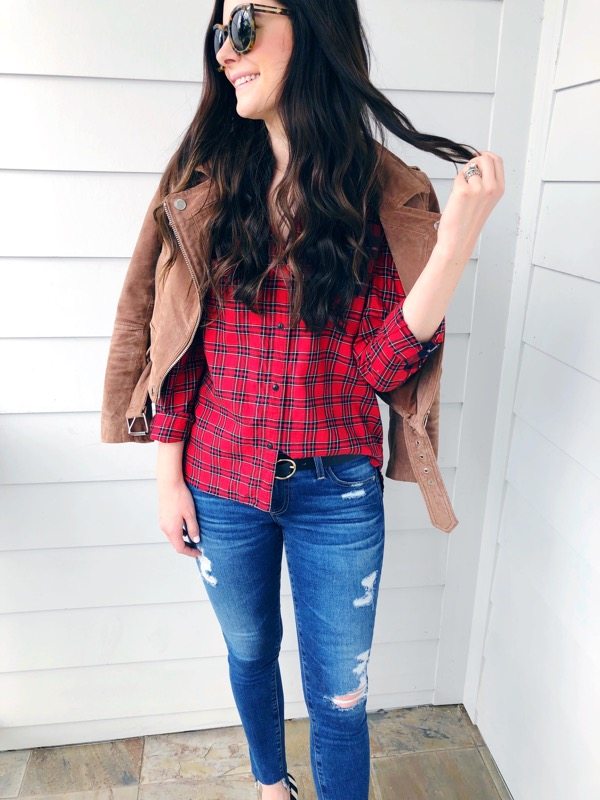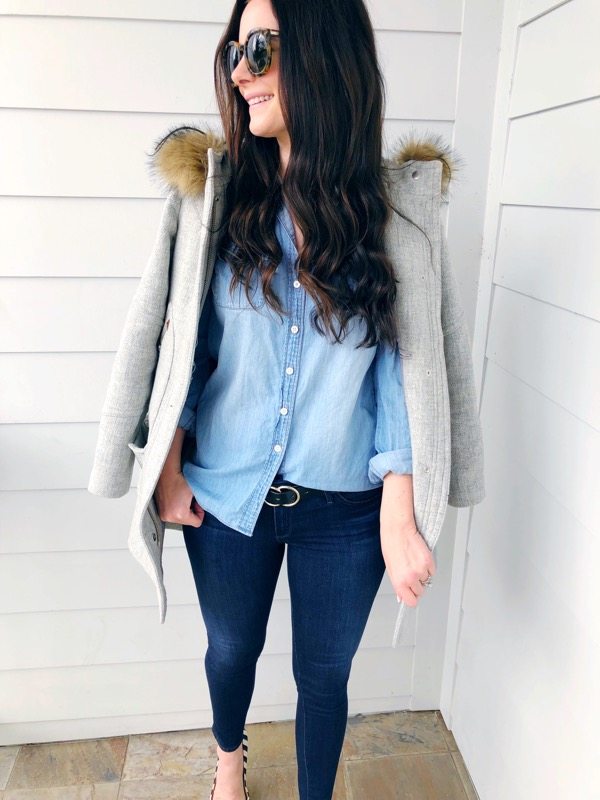 D A R K  ( U N D E S T R O Y E D )  D E N I M
My love affair with AG continues and when I needed a pair with no rips in them (I have 2 blue pairs with destruction details and one black), this super skinny style in "coal blue" was the perfect pair. They've got a lot of stretch and I love how they're just clean and classic. I wore them with a nice sweater out to dinner recently and they felt totally polished. Nordstrom carries a huge variety of AG jeans — see the other styles, here and my raw hem ones from this post, here(I linked the non destroyed version!) I feel like every woman needs to own a great pair of classic jeans with no destruction in them (as much as I love the rips, they're not ideal for every situation).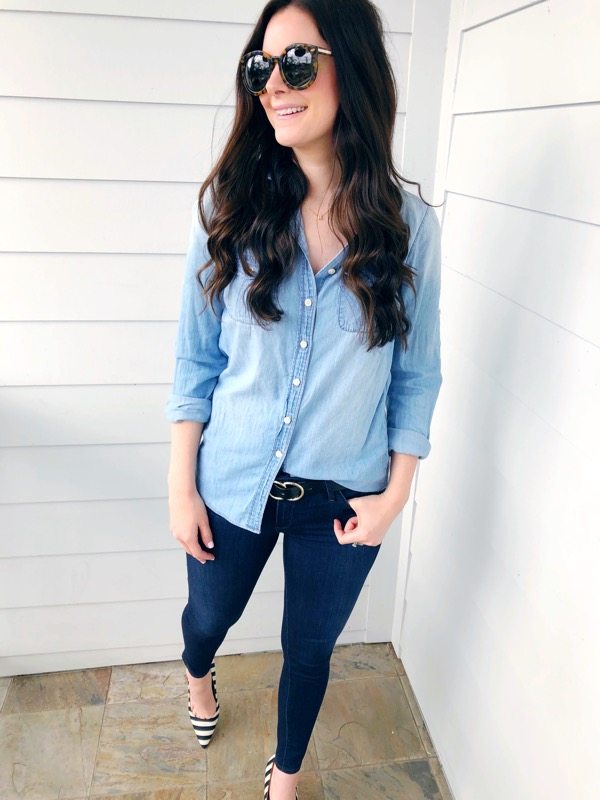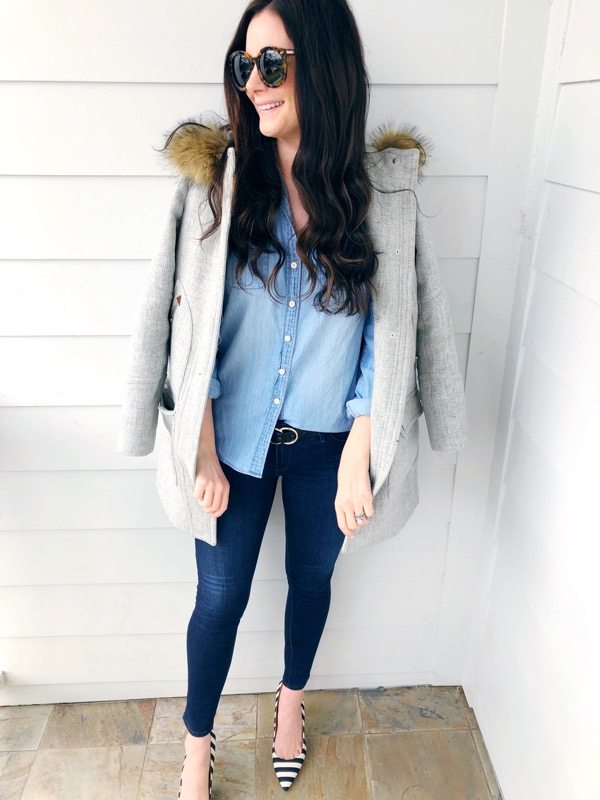 B O W  F L A T S
These bow flats are my most loved…ever! I love the satin material, how the bows have fringe detailing and that there is elastic at the back. If you are in between sizes or tend to find new shoes to fit tightly, I would go up half to a full size in these. I wear them to work a lot but they're also perfect for weekends. I love them so much, that I also have the nude color.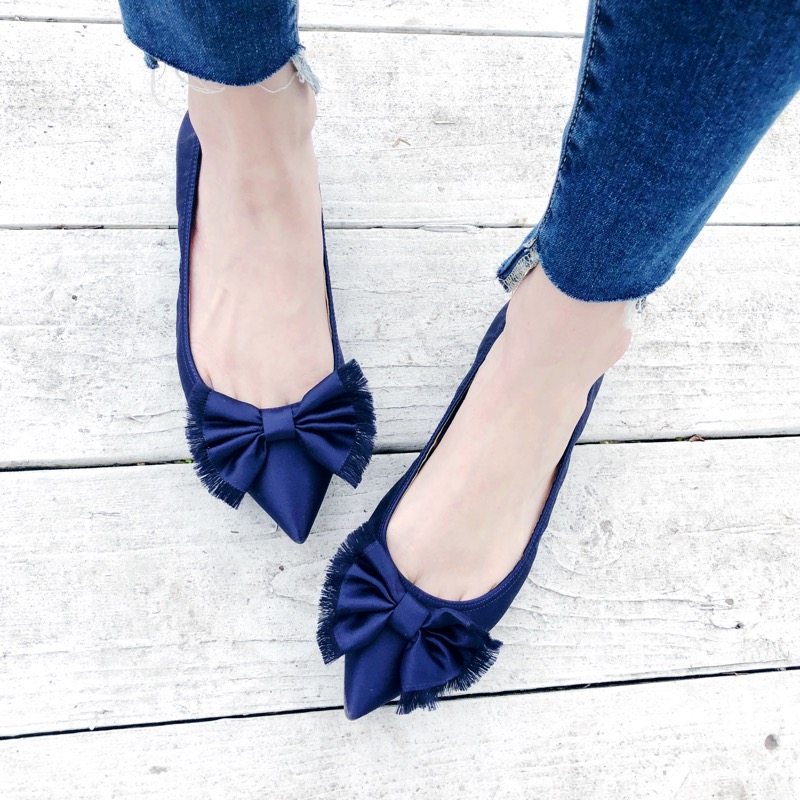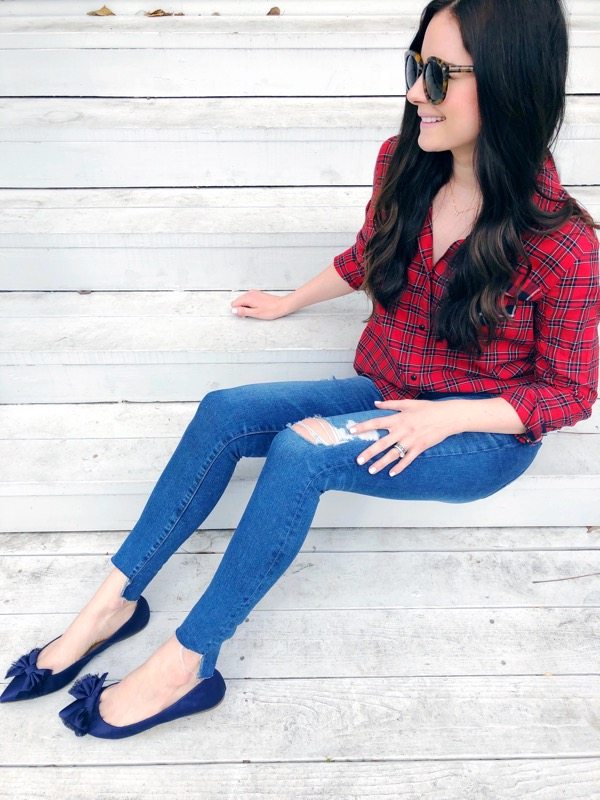 T H E  W O O L  P A R K A
I purchased this faux fur trim wool parka this winter and it's seriously the best cold-weather investment I've made. I have worn it to work and on weekends a ton — even though winters in Houston aren't typically as cold as other parts of the country, it can get quite chilly here, especially in the mornings. The coat is beautifully lined and the wool is such great quality. This is an investment piece — but I promise you will have it for years and years to come as the style is so classic — it won't ever look "out of style," which is why they bring back this exact coat each season.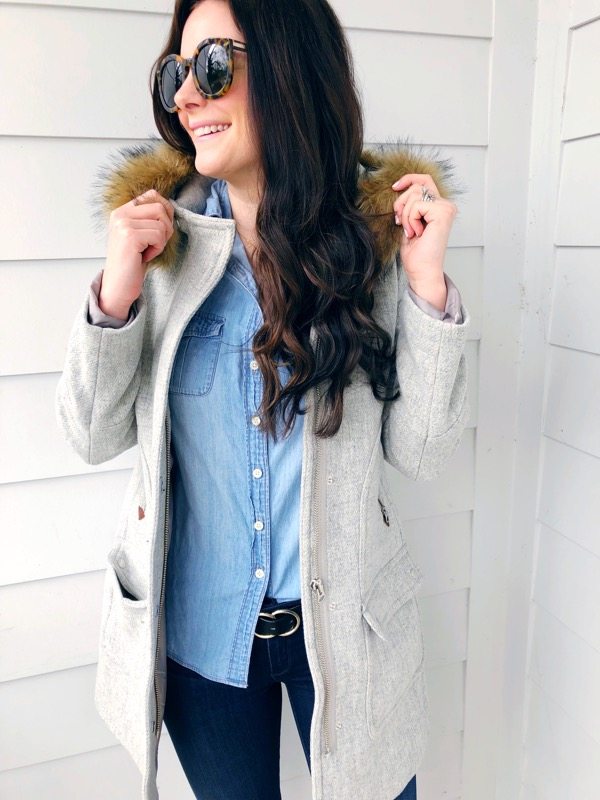 S H O P  T H E  P O S T


A L L  O U T F I T  D E T A I L S
chambray shirt  |  super skinny jeans  |   AG raw hem jeans  |  plaid shirt (mine is sold out, but this one is super similar)  |  parka/jacket  |  moto jacket  |  sunnies  |  pave initial necklace   |  earrings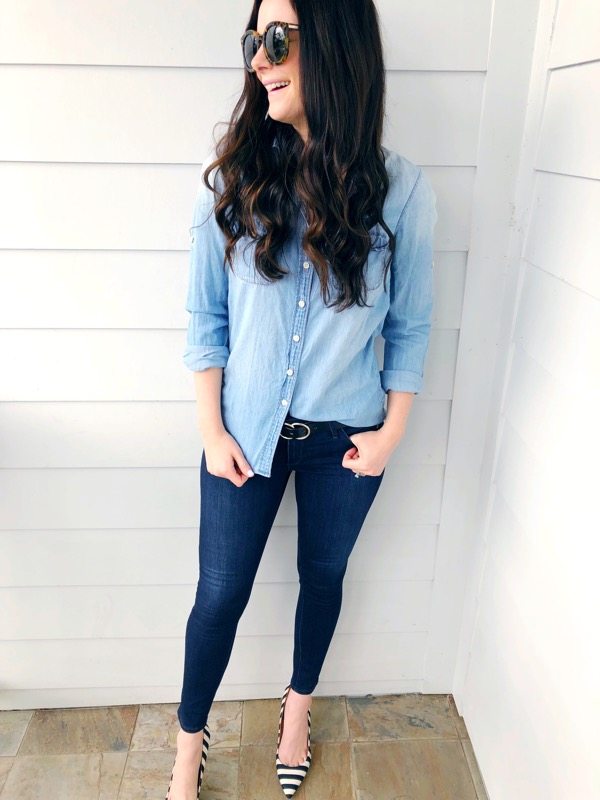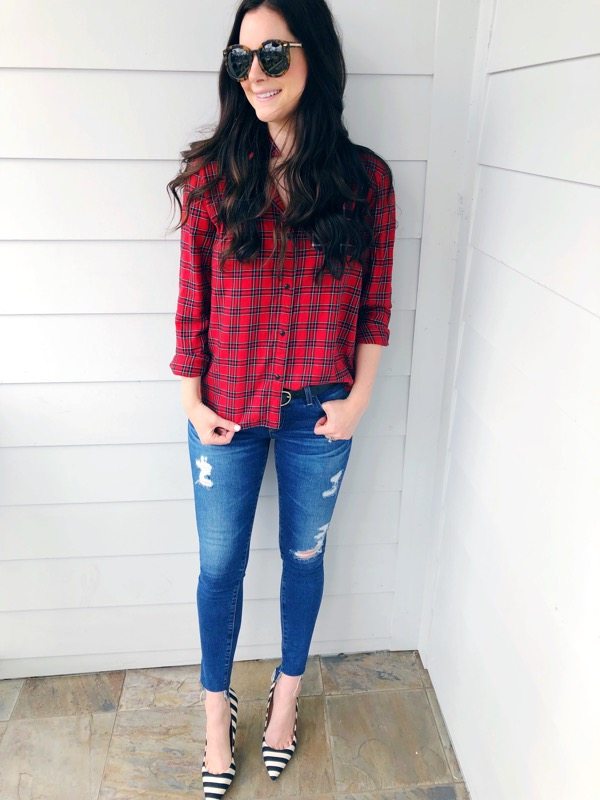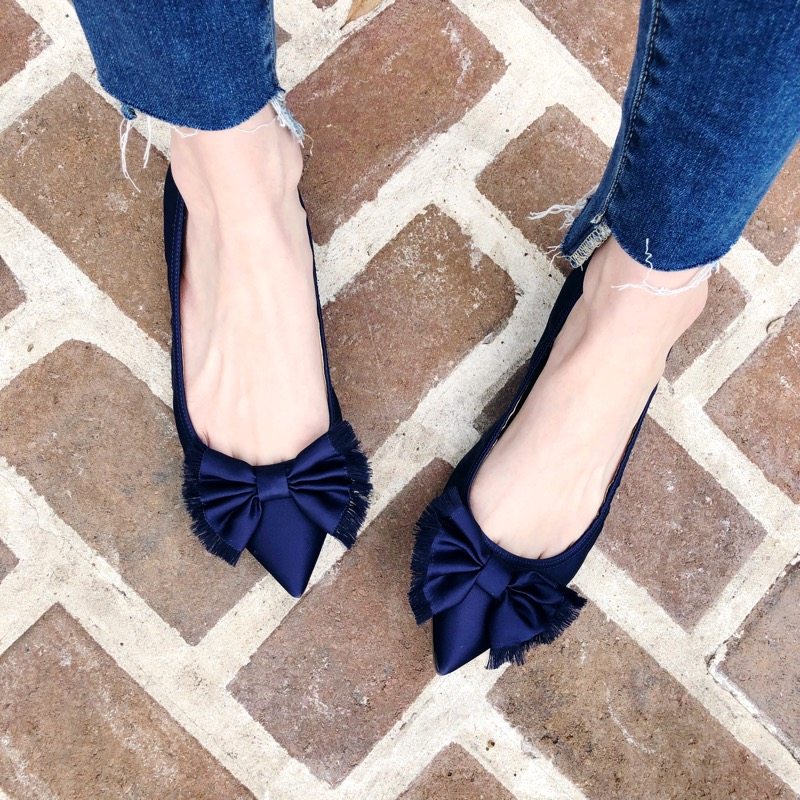 This post is sponsored by Nordstrom, one of my favorite shopping destinations. Thank you for supporting the brands that support my blog!
Shop the Post