One of my readers reached out to me a couple of weeks ago asking me if I had checked out the Opalhouse line at Target — opal what?! So of course her note piqued my interest and it was love at first sight. This line is Anthropologie meets Palm Beach and I just love all of the pieces (once again, Target, just take all my money).
I'm sharing with you my favorite pieces from the collection below — let me know what you think of the collection! (btw, this is not a sponsored post, I just love the collection and wanted to share).
I'm ordering many of the items below — but I think I'm most excited about this white desk which I plan to use in the empty space of our main living area under our Ballard mirror and the rattan mirror — I don't have a spot for it just yet (I have some ideas), but it's too amazing to pass up.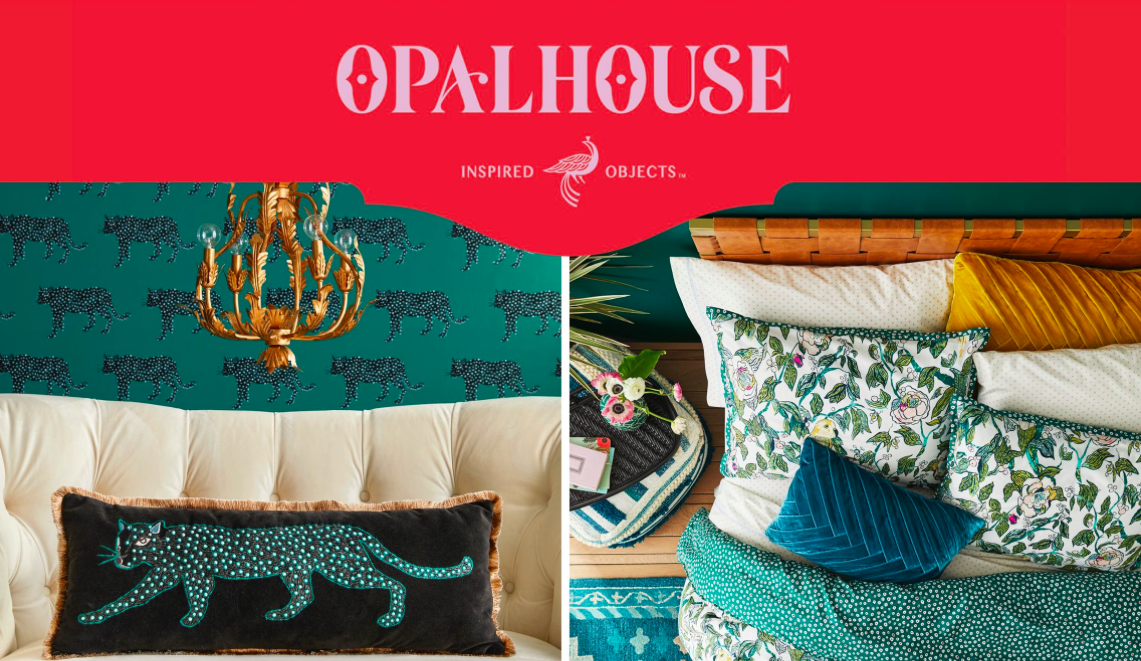 white desk  |  lilac frayed pillow  |  rattan ceiling light  |  mango wood bowl  |  rattan lamp  |  tassel trim duvet set (peach)  |  rattan mirror  | pom pom basket  | dinner plates  |    rattan side table  | mint towel  |  parrot tassel shower curtain  |   pink stripe kitchen towel  | decorative leaf wall mirror  |  gold peacock |  salad plate 

caned desk  | rattan tray  | faux fiddle leaf plant  | large rattan basket  |  woven stripe blanket  |  lumbar pillow  | woven rug  |  pink stripe umbrella  | fan back rattan chair  |  salad plate
We went to Target today to pick up some things we needed/wanted, and the Opalhouse collection was already out on the floor. There is a ton more online though, so while I picked up the mango wood bowl and gold peacock, I'm ordering the rest online at midnight (I'm afraid some items will sell out).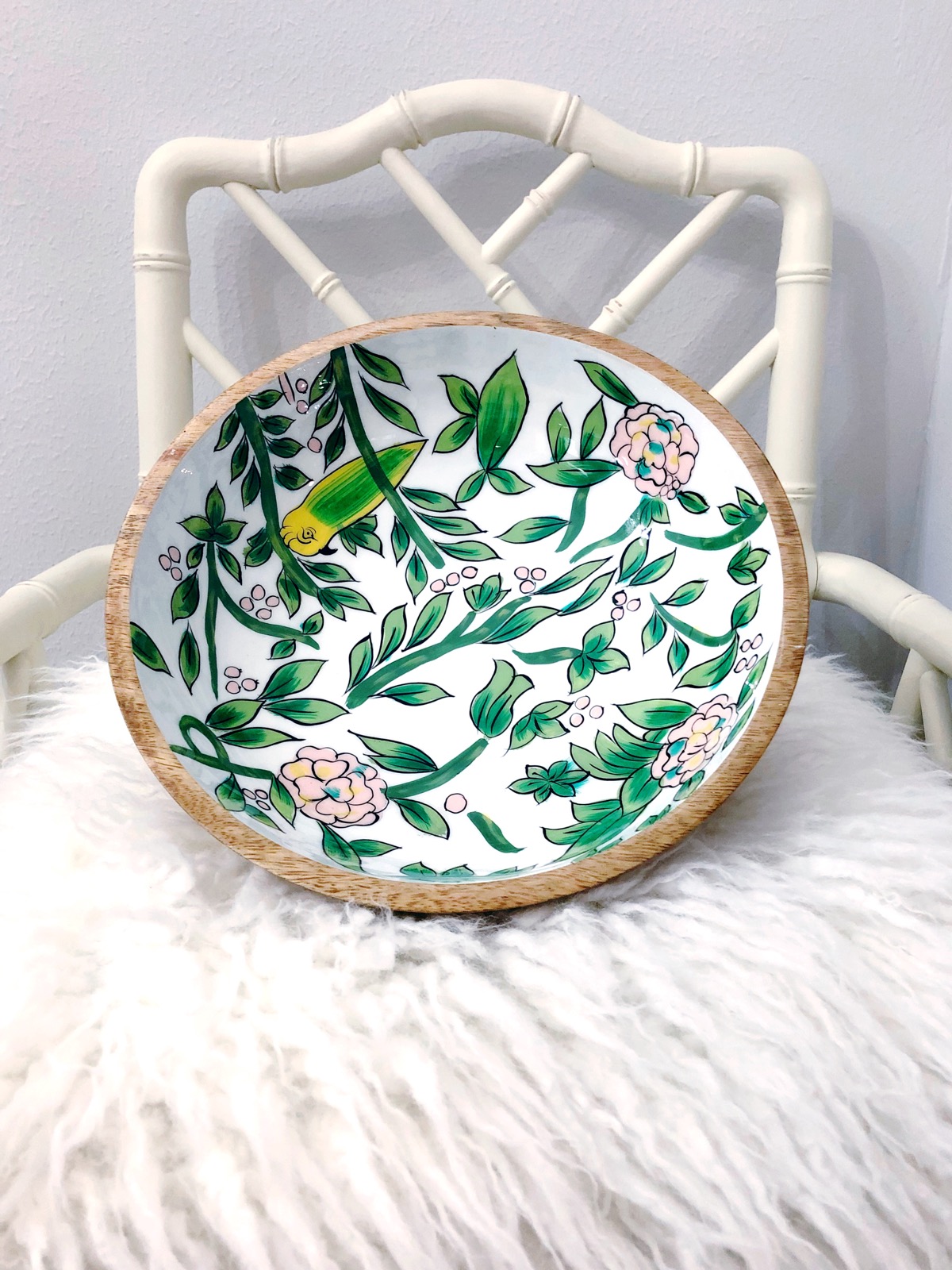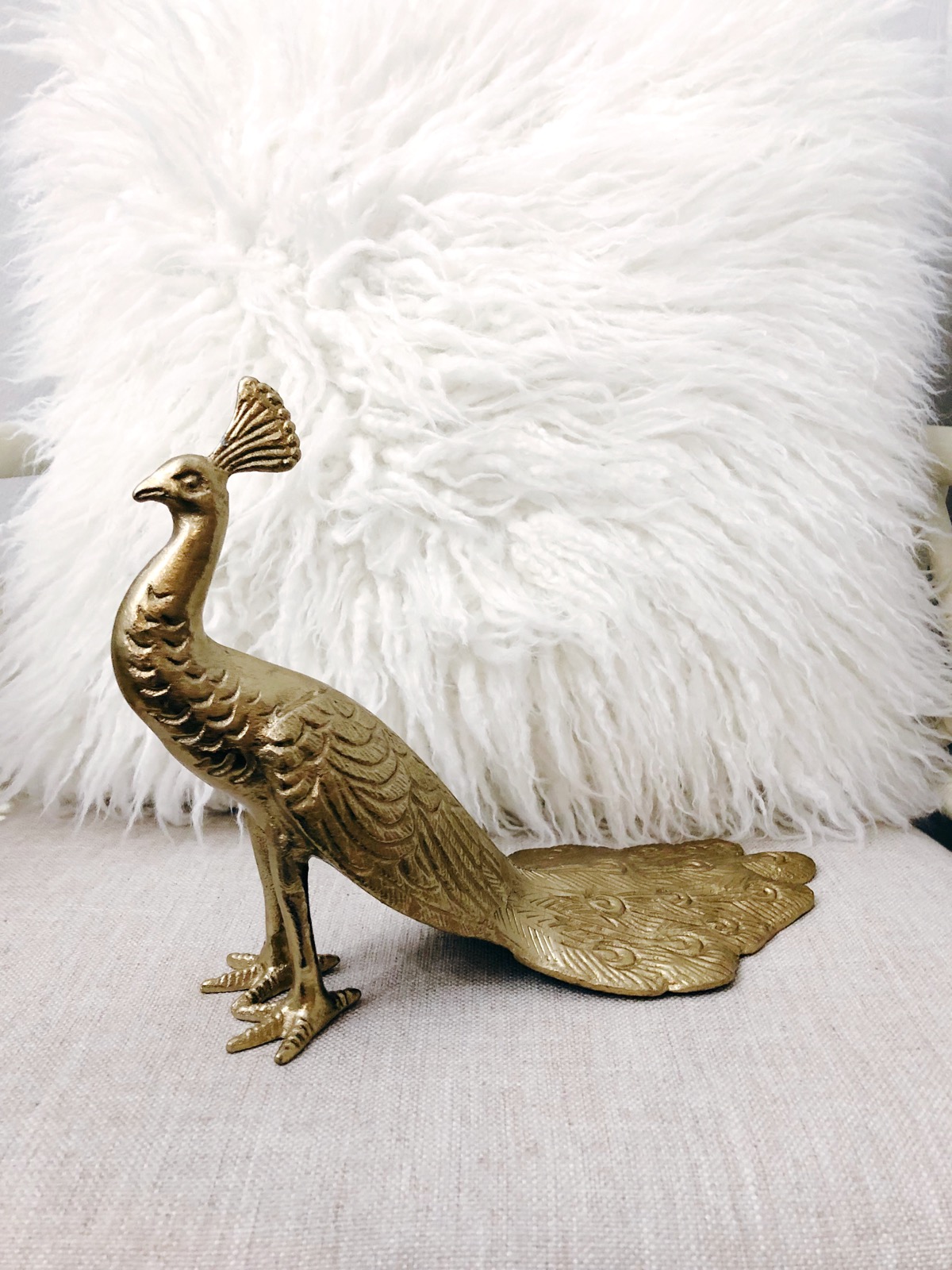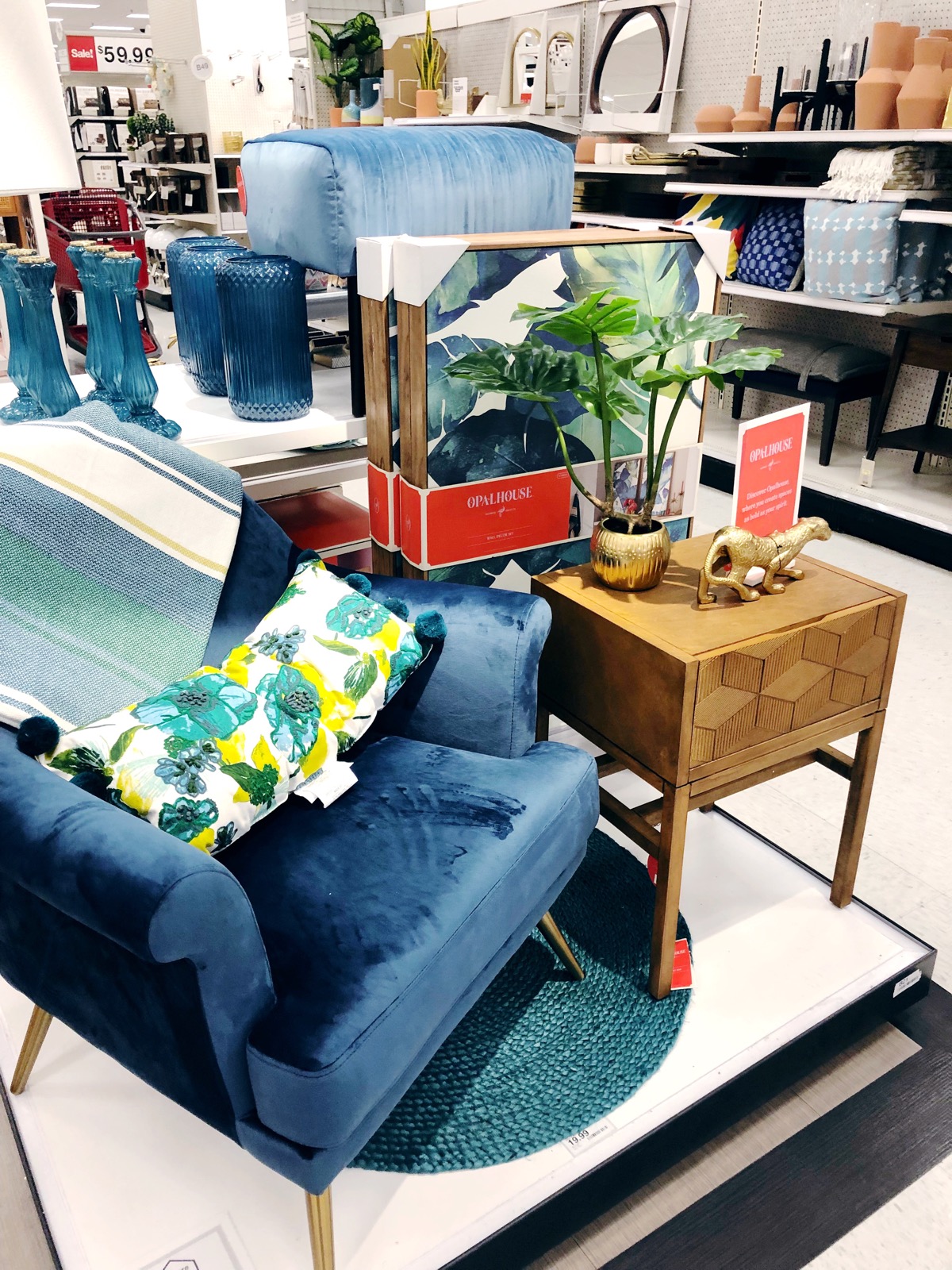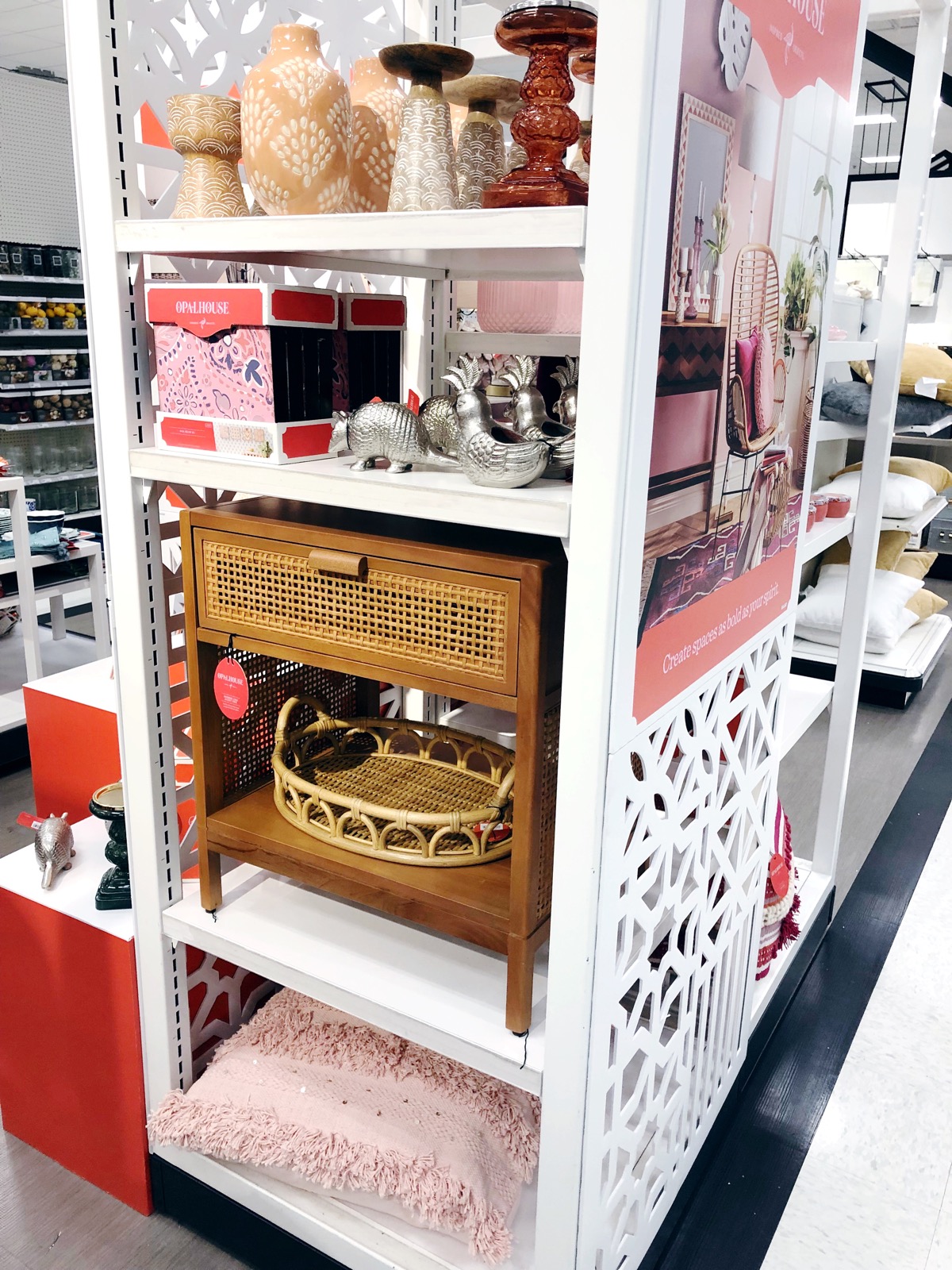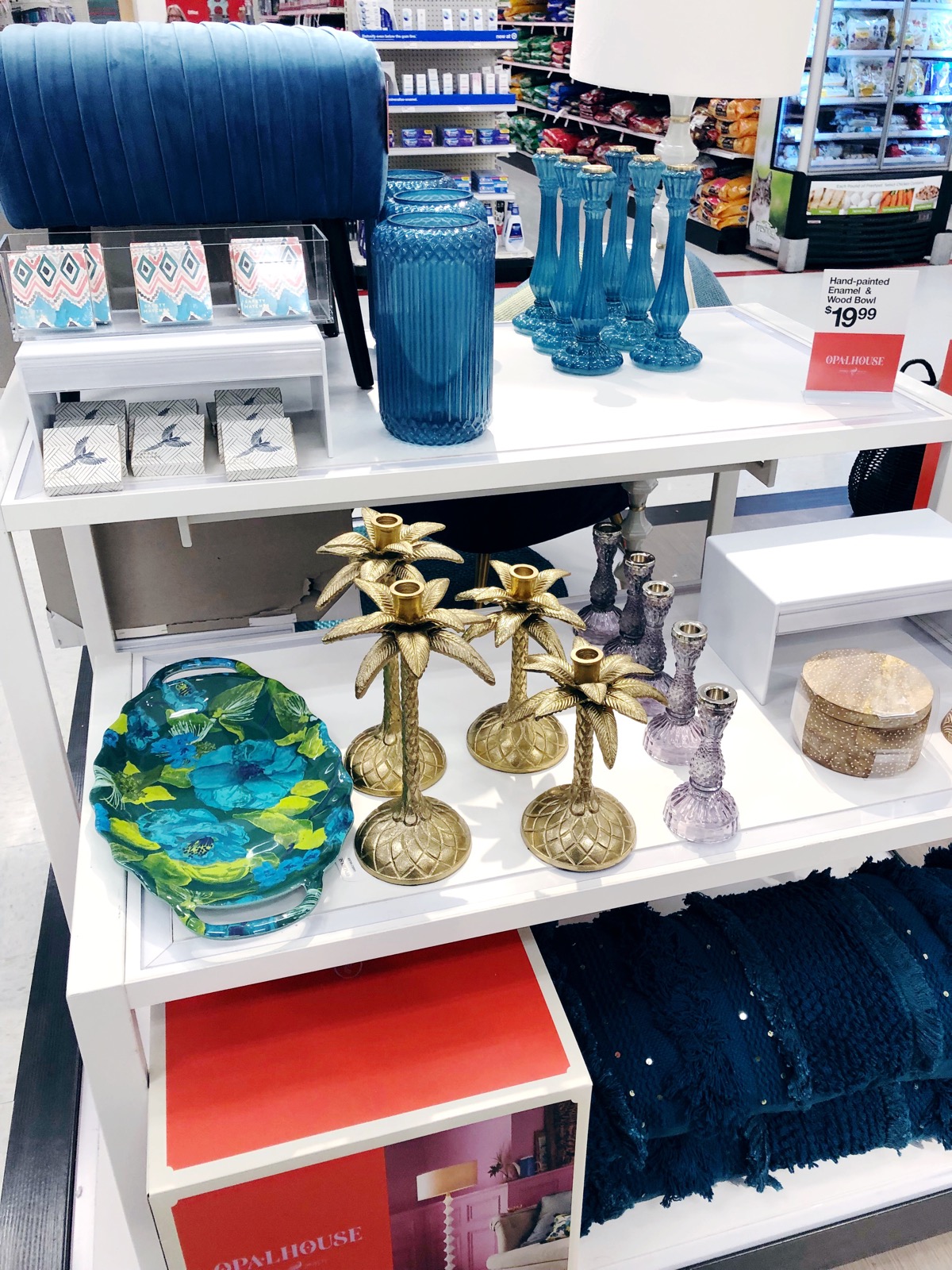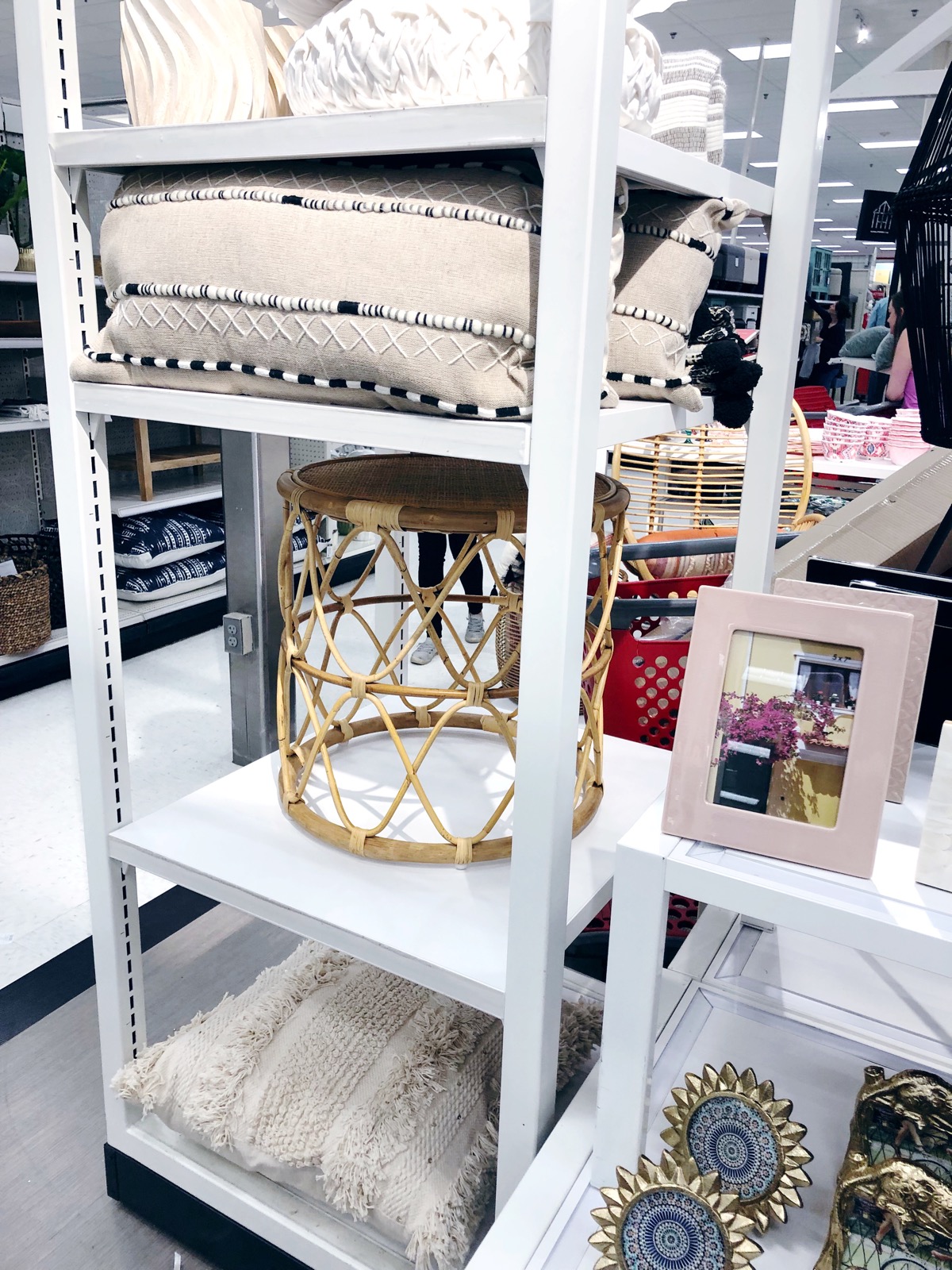 HAPPY SHOPPING!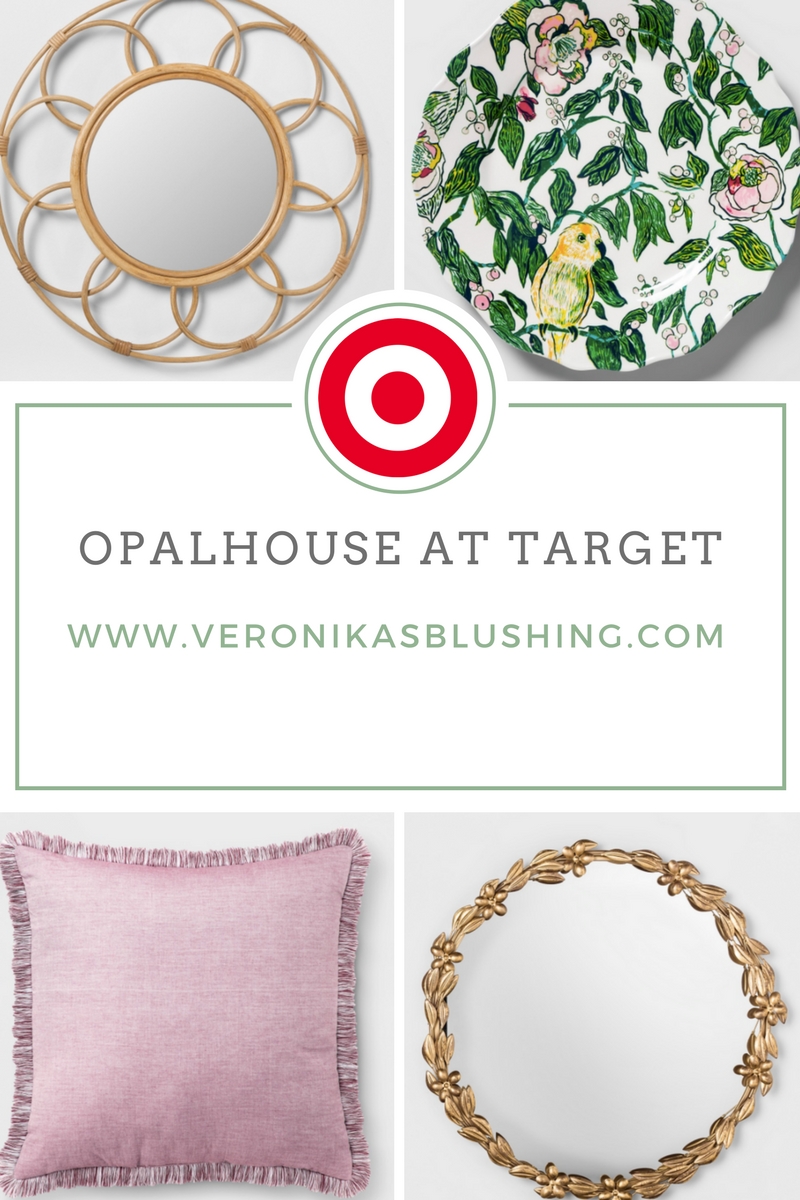 Shop the Post