Thank you Walmart for sponsoring this post!
As a woman who wears makeup every day,  I've recognized over the years that the summer heat and humidity is its own beast and needs a different set of products alltogether in order to avoid makeup meltdown.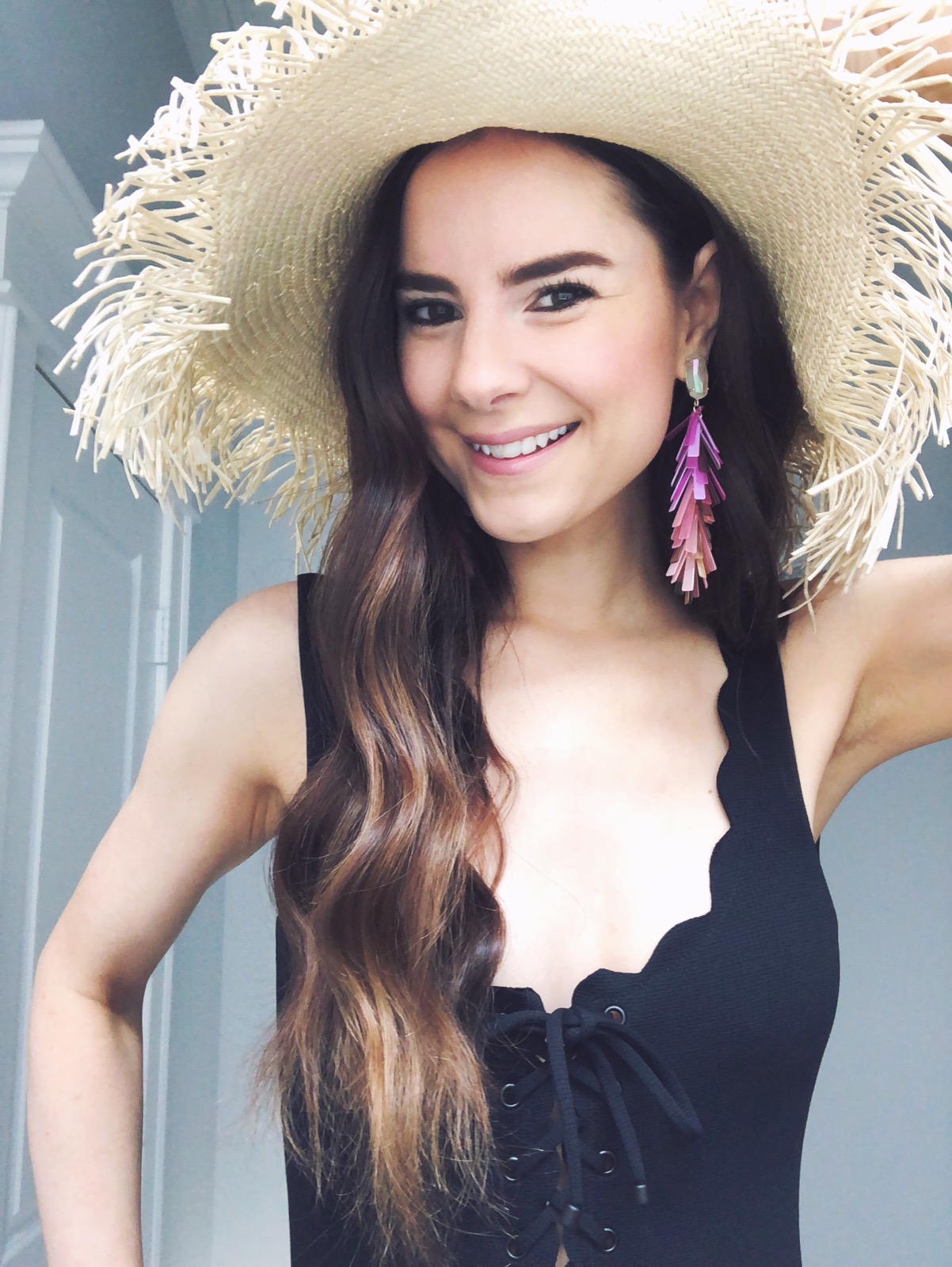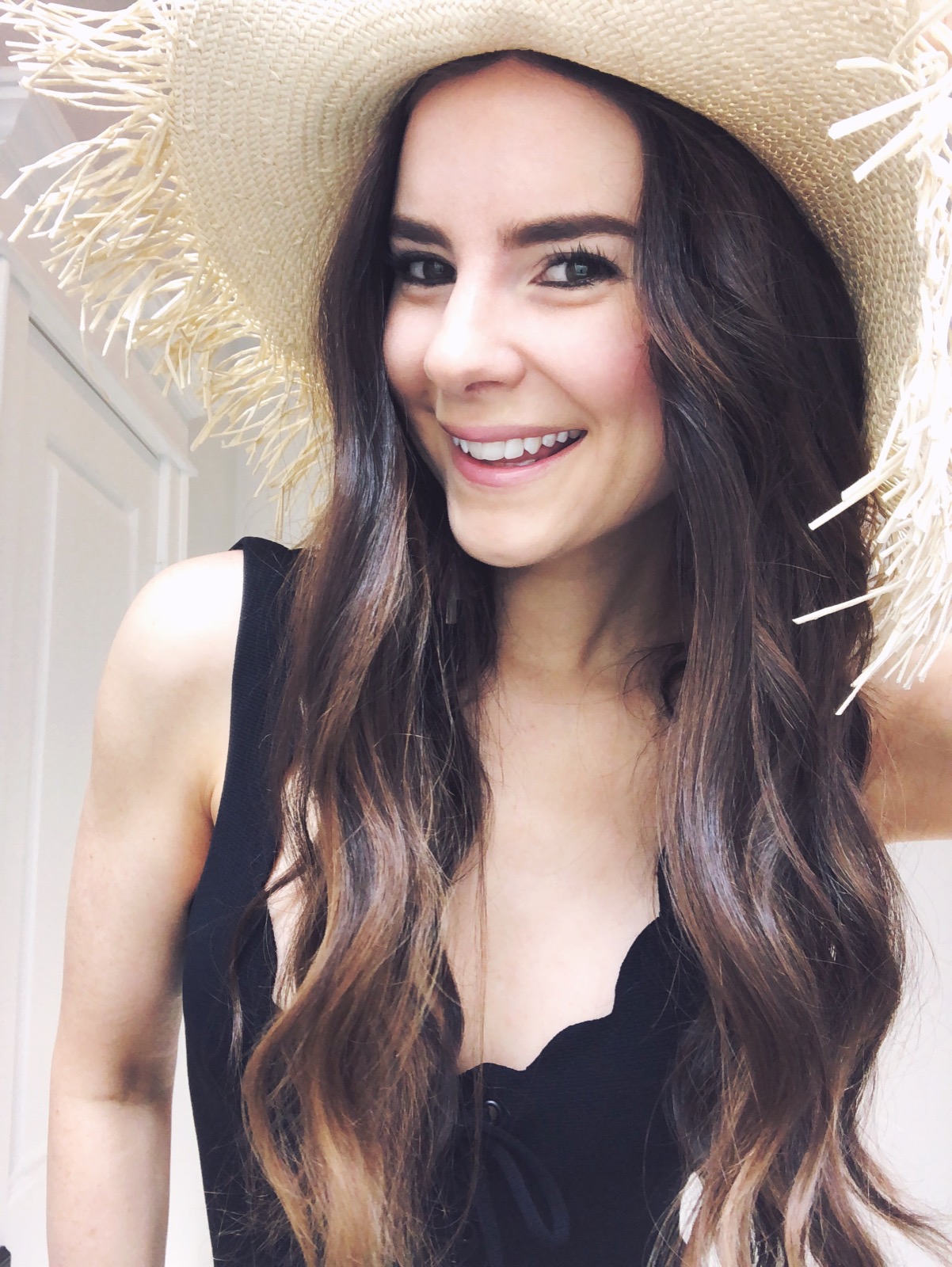 I've been using makeup setting spray for several years every single summer and today I'm excited to share affordable products (from Walmart!) that will give your skin an airbrushed look and finish that lasts all day long and will prevent that dreaded summer humidity makeup meltdown.  NYX is a brand I've used for years and some of these are tried-and-true and some are newer-to-me products that I'm about to rave about.
Read below to learn how to make your makeup outlast summer heat and humidity with products that work and won't break the bank!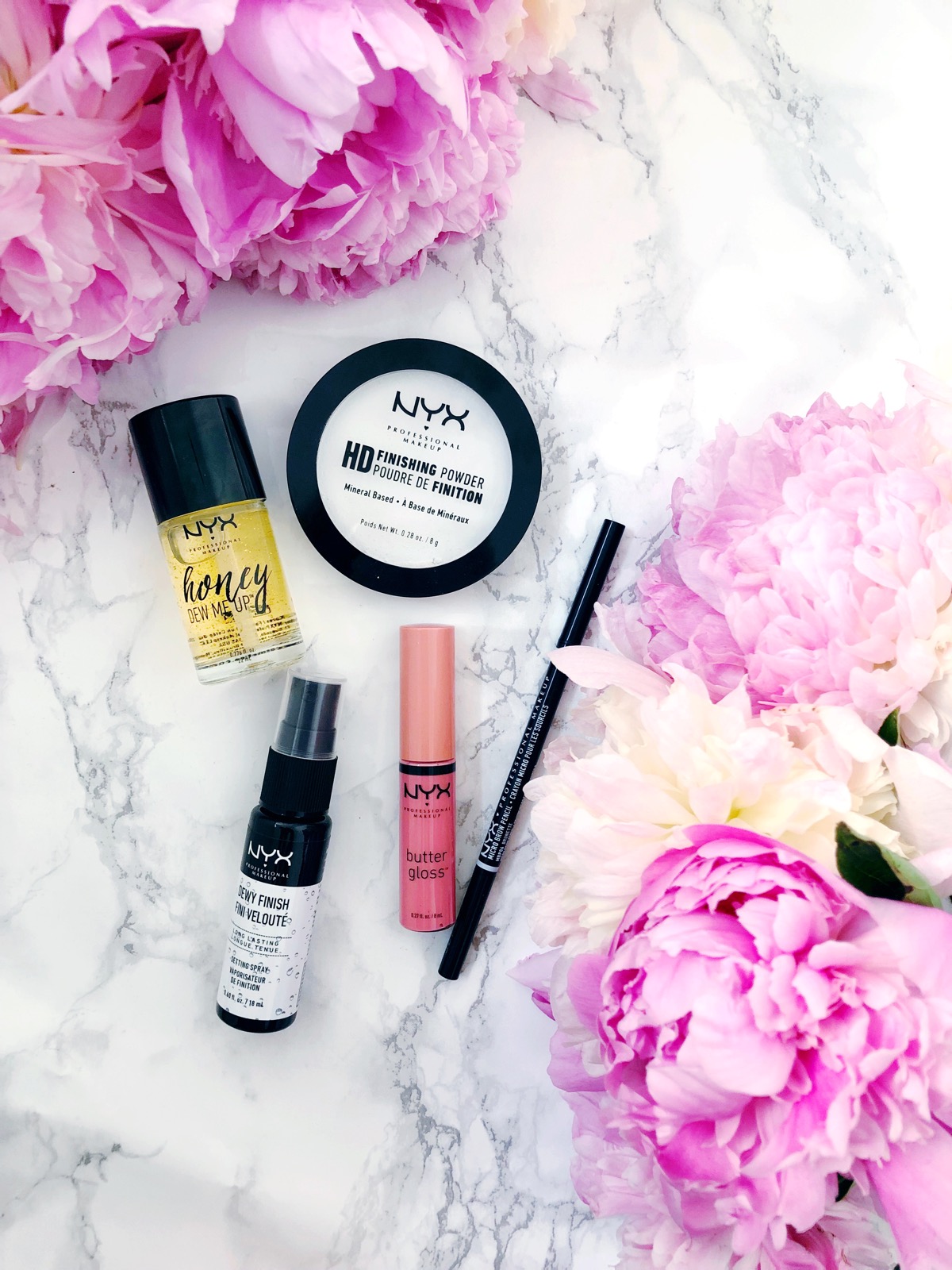 P R I M E   T I M E
I'll be the first to raise my hand and say I've been anti-primer for years. I didn't like the way my skin felt or how my foundation looked with ones I've tried in the past. I heard a ton of buzz about NYX Professional Makeup Honey Dew Me Up Primer but I was reluctant to try it because I thought my relationship with primers was solidly in the "do not pass go, do not collect $200" category. But so many of my beauty blogging friends were raving about it and I started to get a little FOMO.
The first time I used it, I was a little bit skeptical because it felt sticky on my skin. But then, I applied my foundation over it and my skin looked really smooth and it felt great on my skin, unlike primers I've tried in the past that felt really…silicone-y. The Honey Dew Me Up Primer contains honey, gold and collagen and ingredients that help neutralize the appearance of discoloration and redness, which is right up my alley, since I have areas of redness on my face. After applying, wait a few minutes for it to set before applying makeup. I promise you'll love how this makes your makeup look and it gives your makeup extra staying power (for under $20!)
S E T  I T
I've always used a translucent setting powder over my foundation, but I realize this isn't a part of everyone's makeup routine. In the summer though, I see it as a step that cannot be missed. It helps seal in your foundation and the NYX Professional Makeup High Definition Finishing Powder (translucent) really makes skin look smooth, refines the pores and mattifies — all good things for any time of year, but especially in the summer. I use a larger powder brush to apply it. I apply bronzer and blush over the finishing powder to add warmth and a pop of color to my face and cheeks.
S P R I T Z  I T  U P
When you finish applying your makeup, clip your hair back (or tuck it behind your ears) and spray your entire face (don't forget the sides) with several spritzes of NYX Professional Makeup Makeup Setting Spray, Matte or NYX Professional Makeup Makeup Setting Spray, Dewy which is what I used in these photos. I can attest to both sprays being excellent options and at under $10, very affordable. I also love how small the bottle is — perfect for travel — I won't go on our beach vacation without it!
For years, I never used a makeup setting spray unless I was going for a "night out" but y'all, it's a game-changer and must-have for summer. I notice a difference if I skip it — my makeup doesn't last as long, especially if I'm spending any time outside. If you have oily or combination skin, the matte spray might be the best fit for you — but I have combination skin and use the dewy too, and love it. I actually find it kind of "softens" the finish of the High Definition Finishing Powder.
I truly believe these three steps and product combos are the key to getting your skin and makeup to live in harmony in summer's heat — let me know if this method works for you!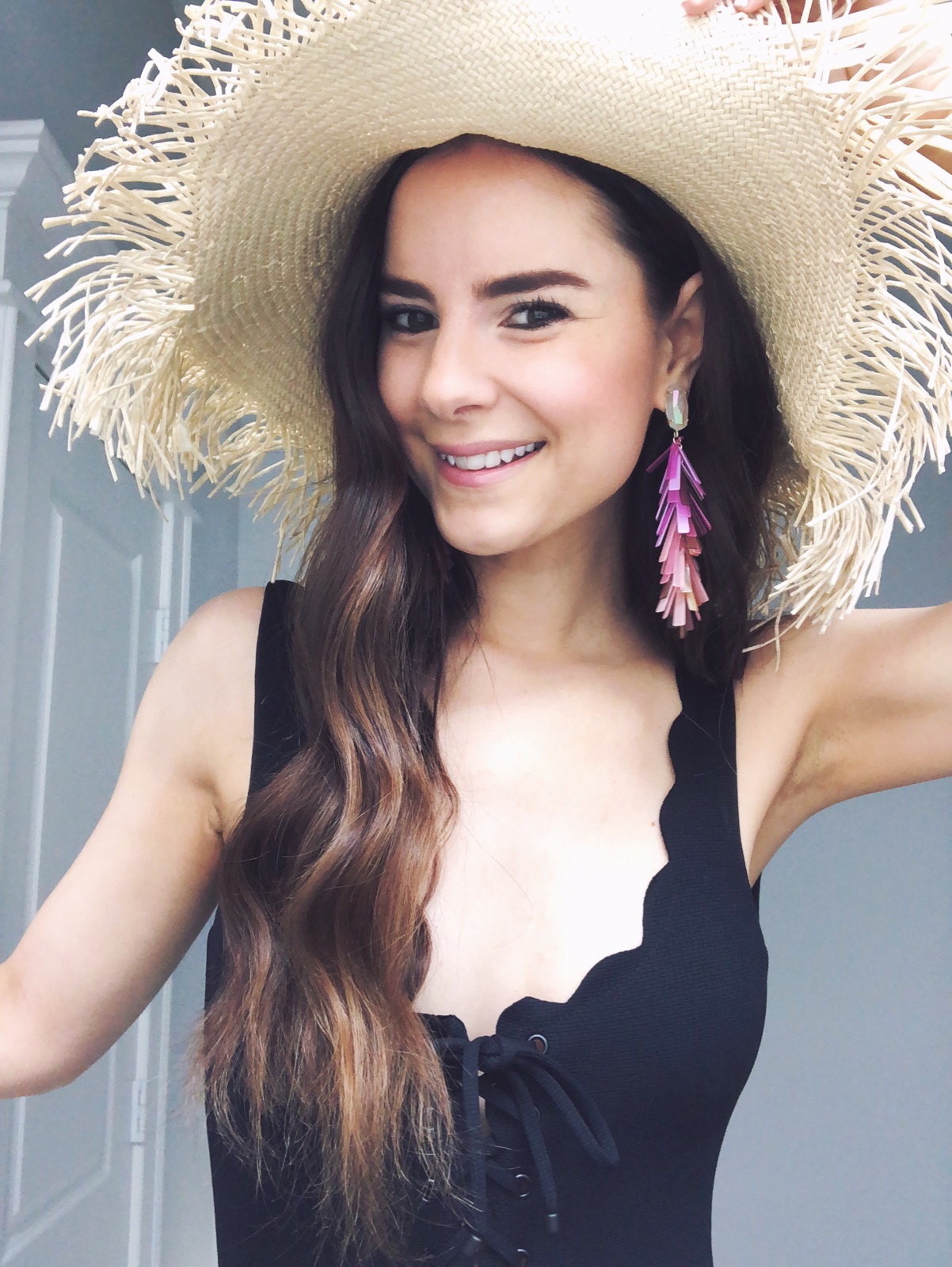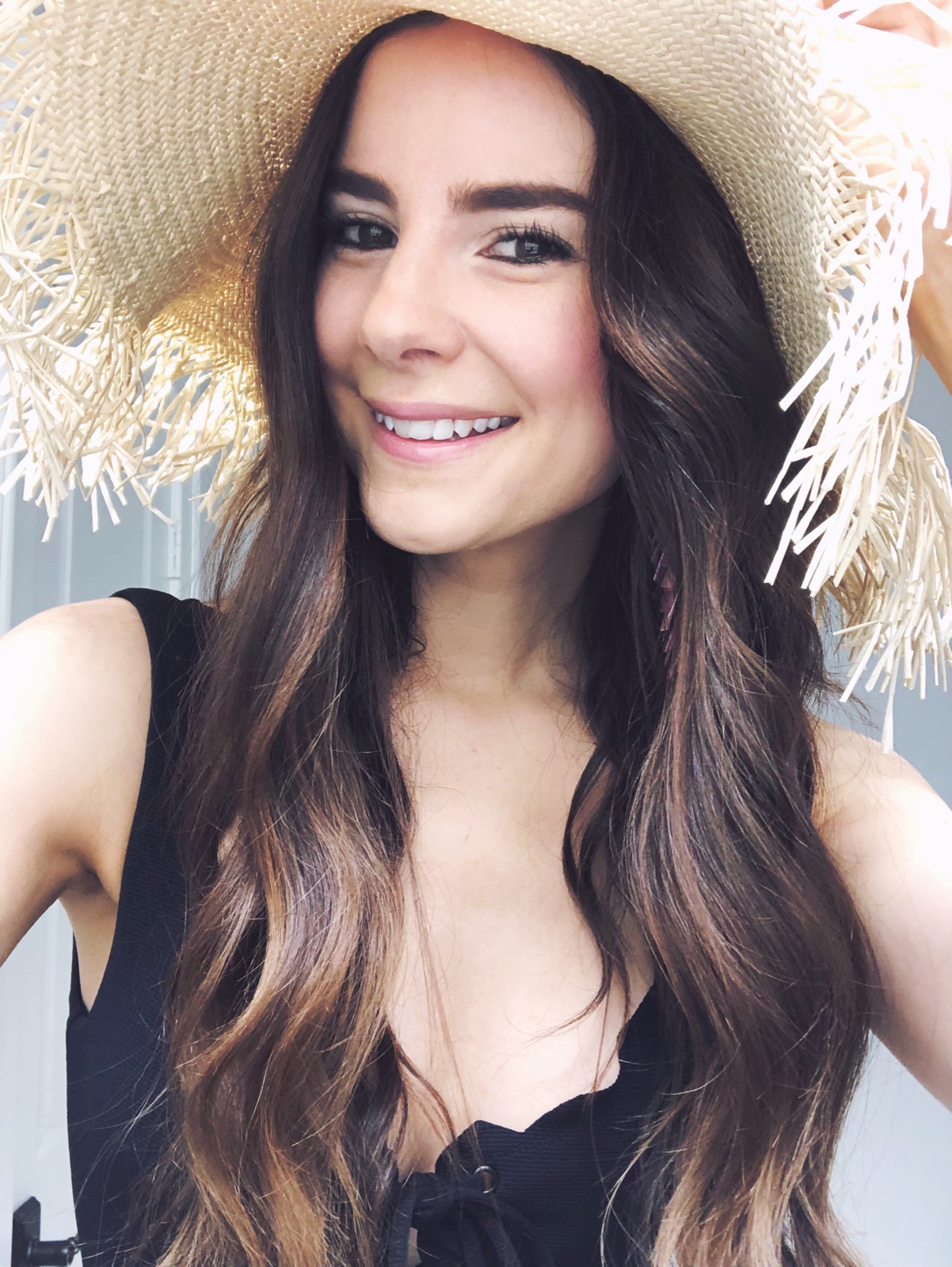 O T H E R  N Y X  L O V E S @ W A L M A R T
There is so much goodness to share — here are a few more of my favorites!
NYX Professional Makeup Micro Brow Pencil, Brunette
This brow pencil is literally the dupe for a well-known pricey version – it's identical! I used it to pencil in my brows for these photos and I love how it's so small and creates those perfect thin strokes for realistic looking brows. I also love this pencil for outlining brows if you need to build shape and volume. I use the color "brunette."
NYX Professional Makeup Butter Gloss, Crème Brulee
I could write a blog post just about this gloss. It's beyond. It's the perfect peachy-pink for summer and it's under $5. Buy one for home. Buy one for your purse. Buy one for your desk at work. It's called butter gloss because it feels incredibly soft and smooth on your lips and is super moisturizing. Verdict: obsessed. Other NYX options to try: NYX Professional Makeup Lip Lingerie Liquid Lipstick (lots of rave reviews) and NYX Professional Makeup Duo Chromatic Lip Gloss or NYX Professional Makeup Pin-Up Pout Lipstick if you're looking for a lipstick versus a gloss.
NYX Professional Makeup Doll Eye Mascara, Waterproof – Black
A fantastic waterproof mascara (I used waterproof year-round, but you may want to switch in the summer!)
NYX Professional Makeup HD Photogenic Concealer Wand, Fair
I always use a brightening concealer under my eye area, and this is a great one. Easy to apply and helps to brighten tired eyes.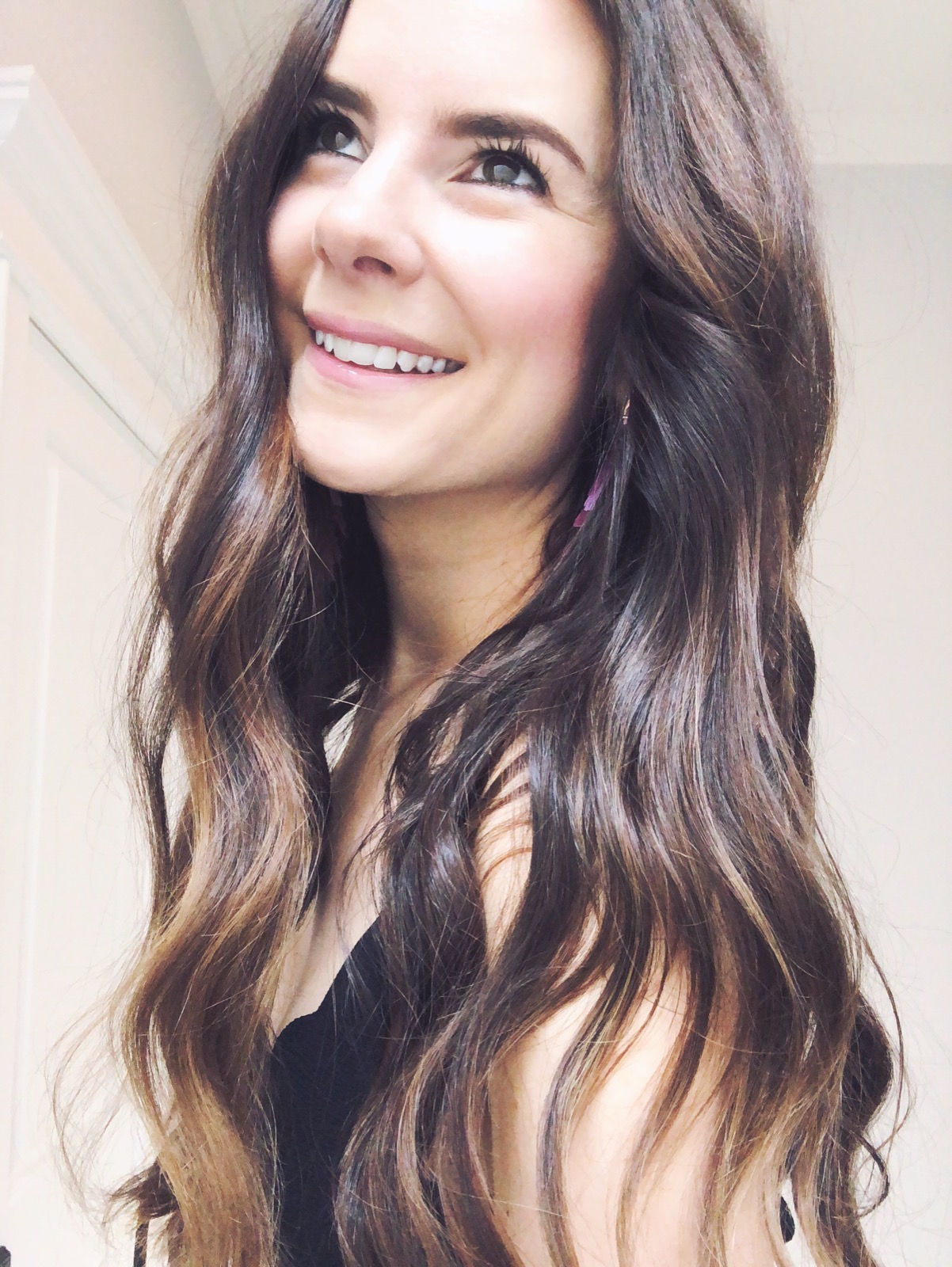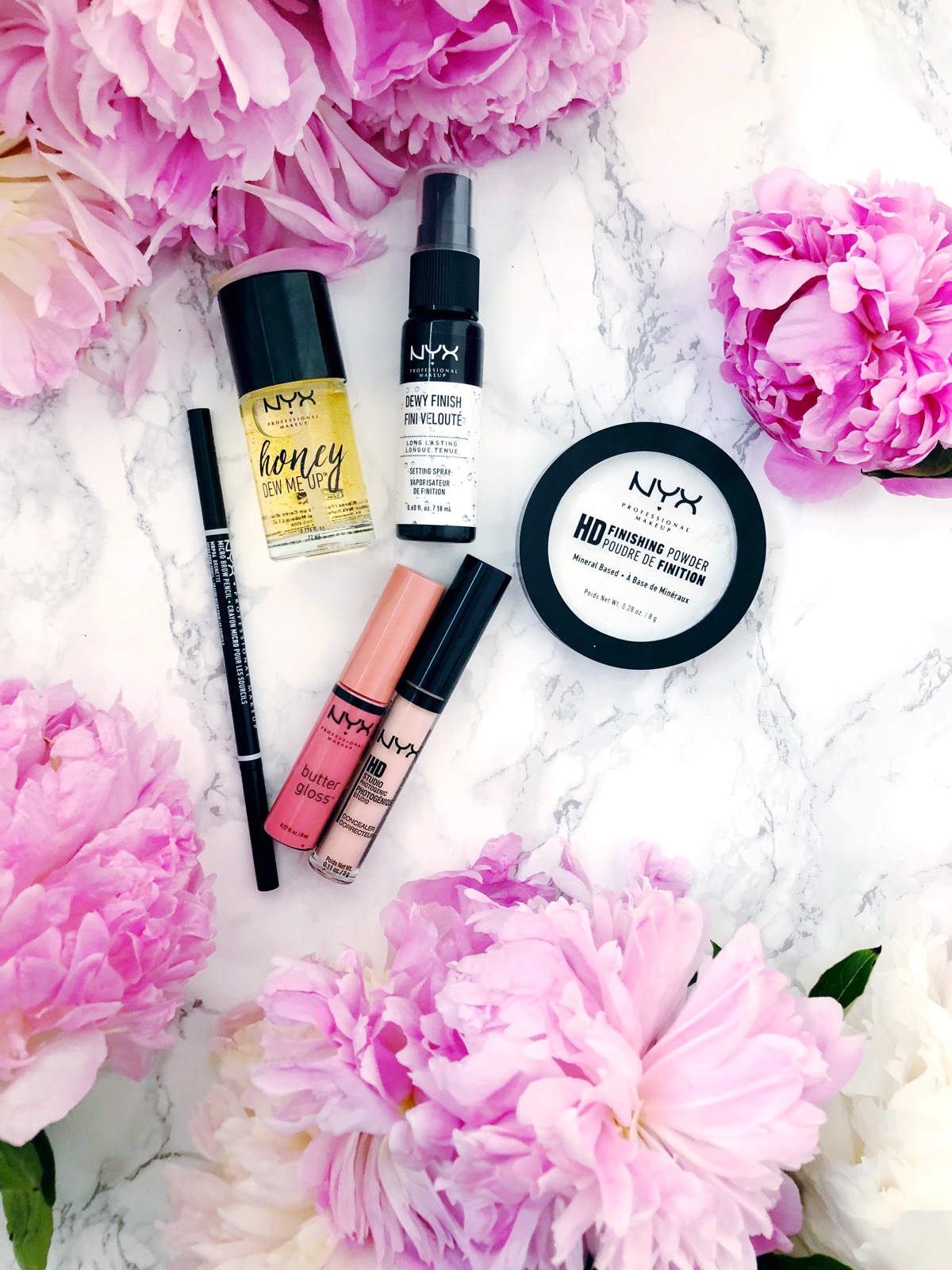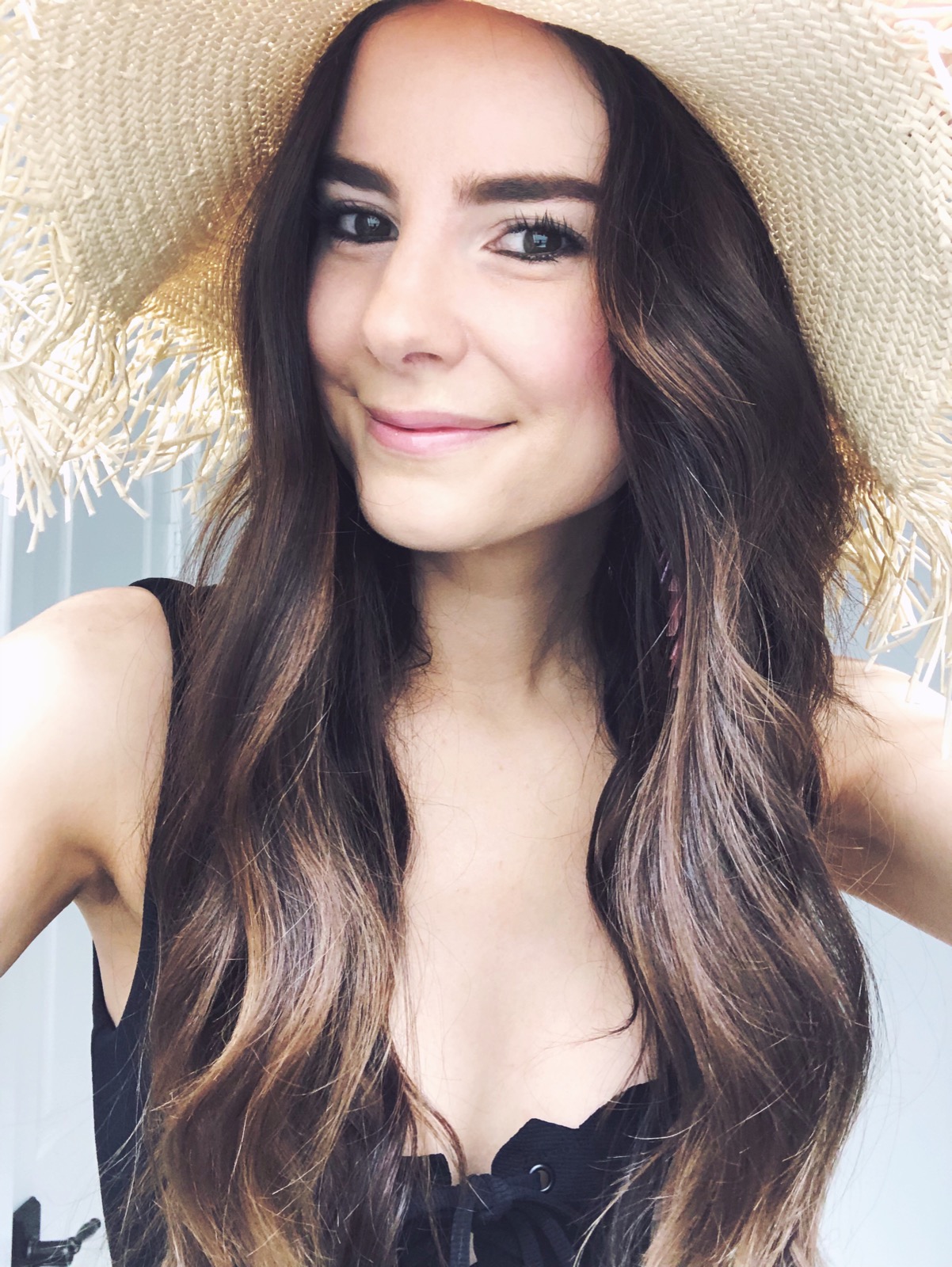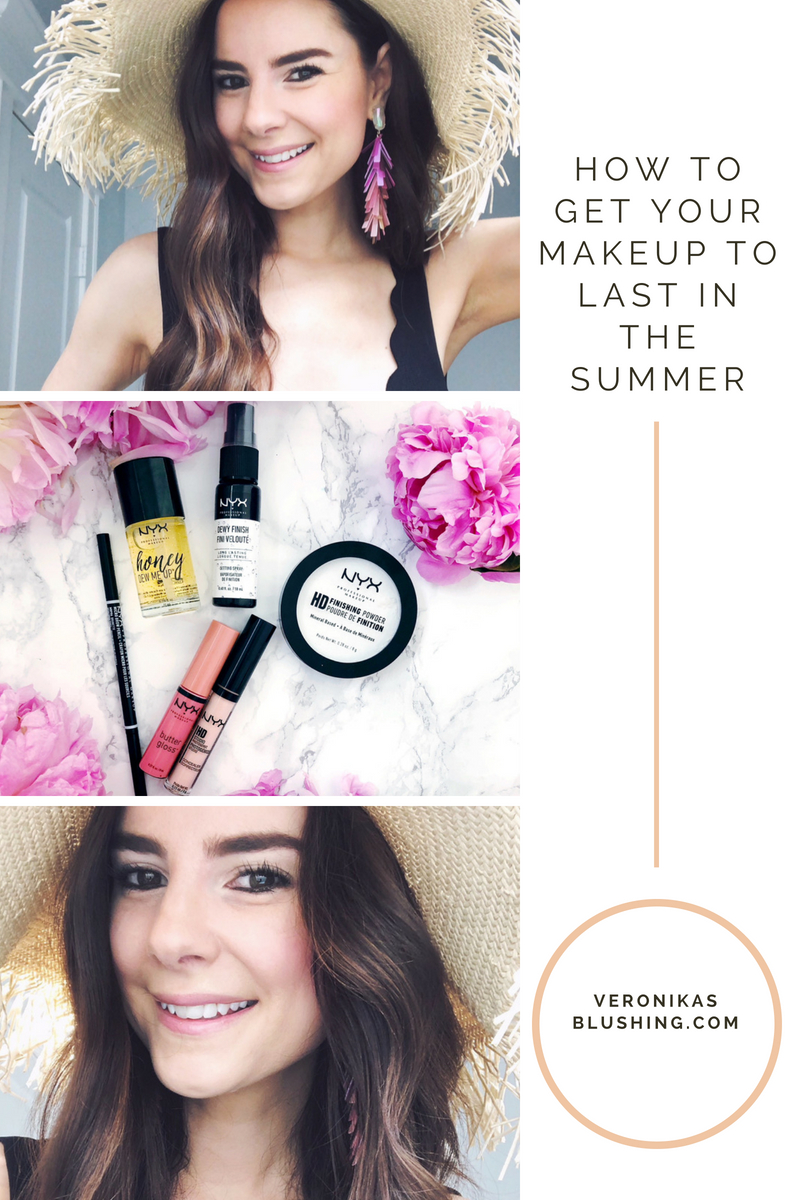 Shop the Post