Hooray! It's Amazon Prime Day, and I'm HERE FOR IT!
I'll be updating this post with deals throughout the day when the sale begins!
Scroll down to see my Amazon outfits that are super cute and affordable – one is casual, one is for the office! You can also shop select Prime Day specials on Amazon's fashion brands here.

---
N EW  I T E M S  A D D E D  O N  7/17
wunderbrow long lasting eyebrow gel (I have this!)  |  mini wet brushes (I use these for Harper's hair and keep one in my purse 24/7)  |  NYX honey dew me up makeup primer (the best – I have a full review on my blog!)  |  acrylic nail polish holder with over 100 five star reviews  |  la roche posay cleanser (holy grail!)  |  bioderma micellar water (the best – got some in Canada and have been using ever since!)  |  mario badescu drying lotion (I use this as an overnight spot treatment and it works!)  |  OPI infinite shine nail polish  |  
---
A M A Z O N   P R I M E  D A Y  2 0 1 8  P I C K S 
Audible subscription
The most exciting (IMO) purchase of Amazon Prime Day is an Audible subscription. I sometimes buy books and have the best of intentions, but I hardly ever get around to reading them. Between having two children, a household, a full time job, running my blog and working out, there is little time for extra things. But I love books and reading (I was a huge bookworm as a kid/teen) and Audible may just be my ticket to enjoying books as I commute to and from work. I also love Podcasts, so I'm going to try Audible for a few months and see how much I use it before deciding to do the full year. On Prime Day, you can get 3 months of Audible for $4.95 a month (after the first three months it's the regular price of $14.95 per month).
Crest 3D Professional Whitening Strips
Inexpensive robotic vacuum with 4.5 star reviews
$229 Roomba – we LOVE our Roomba!
Meal planning containers
I use these to bring my lunch to work and they are amazing and great for portioning out your food.
Luxury bedsheets
Over 700 reviews and 4.5 rating overall!

Faux peony flowers with 4.5 star reviews
Down alternative duvet/comforter
We love down alternative and this one is touted as lightweight – so perfect for summer! This best-selling quilted mattress cover is also part of Prime Day!
An eye cream with over 13,000 reviews and a 4-star rating
Retinol cream with 4.5 star reviews
Great for reducing fine lines!
Toddler pillow
Does your toddler use a pillow? Thinking of getting this for Lincoln.
Cool mist humidifier
We have a cool mist humidifier in Lincoln's room by a different brand, but this is a must-have for babies and young kids.
Ring doorbell
I have wanted a Ring Doorbell forever and it may be time to pull the trigger. Love that it's an added security feature to your home (we have an alarm system, but it's always good to have more).
Amazon FireStick– review provided by my husband Kevin!
Amazon's Fire TV Stick is an inexpensive media streamer useful for anyone looking to "cut the cord" from cable. Prime Day has the Fire TV Stick reduced to $19 (full price $39.99). It features Amazon's Fire TV platform and Alexa voice assistant, letting you simply speak into the remote to bring up any movie, TV show, or album you want.  If you have an Amazon account, you have access to Amazon's TV programming, a fully integrated menu of TV/movies/music that works in tandem with Netflix, Hulu, SlingTV, etc.
We don't have a traditional television package, we use an ove- the-air antennae for local channels (mohu) + Sling TV for cable + Netflix + included Amazon Prime TV options.   We use the Amazon FireStick daily and would not change a thing! In fact, I just ordered this latest version to replace our generation 1 we use in our playroom.  We have a Fire Stick attached to every television.
A M A Z O N   O U T F I T S
---
I ordered this Daily Ritual pullover with side cutouts last week and adore it! Mine is a size small and fits great – the side slits are such a fun touch and this is going to be great to throw over leggings come fall.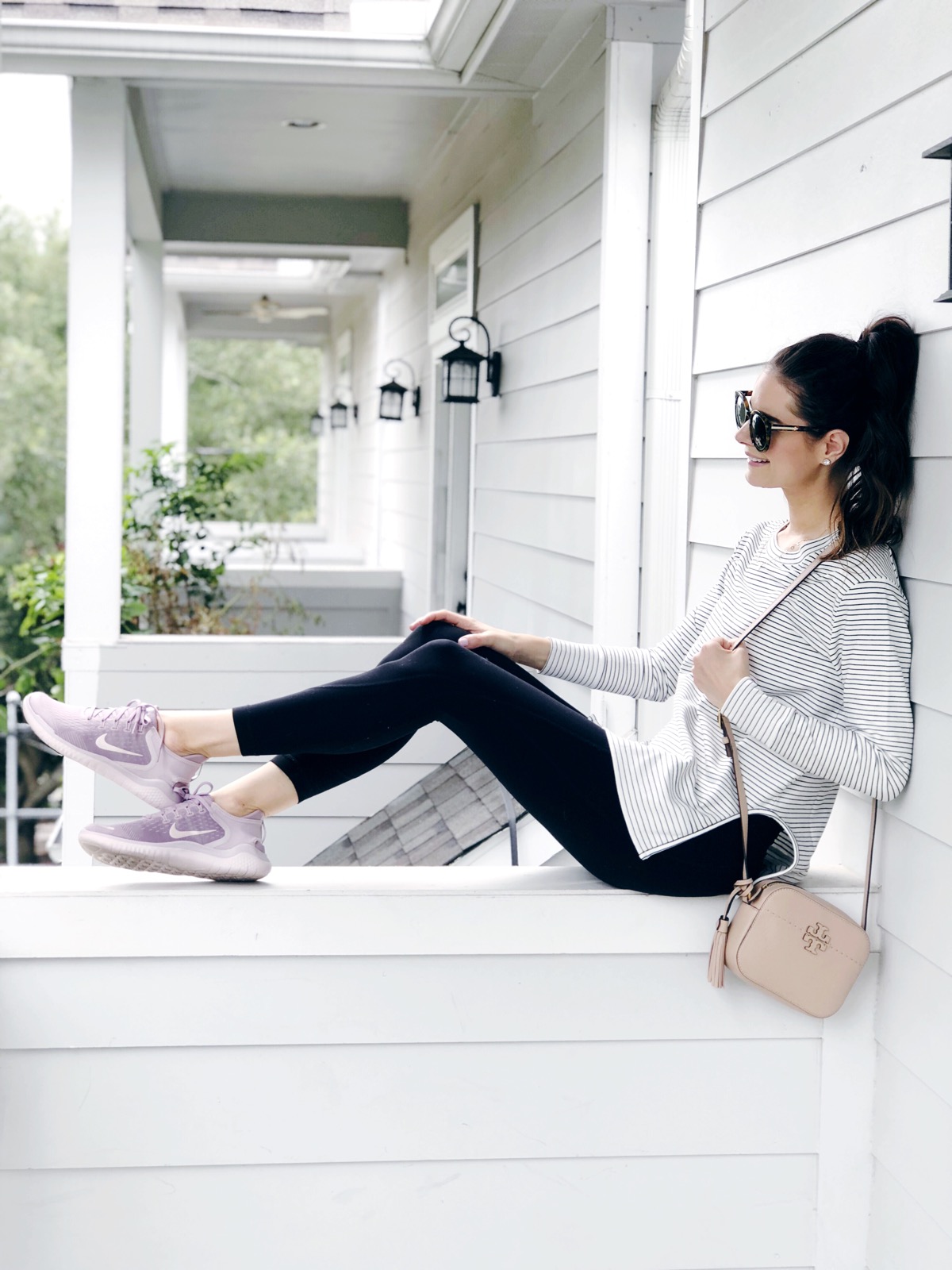 Daily Ritual pullover with side cutouts   | tory burch bag  |  nike shoes  |  under $25 high waisted workout leggings  |    sunglasses  |   necklace (mini squad goals)  |  earrings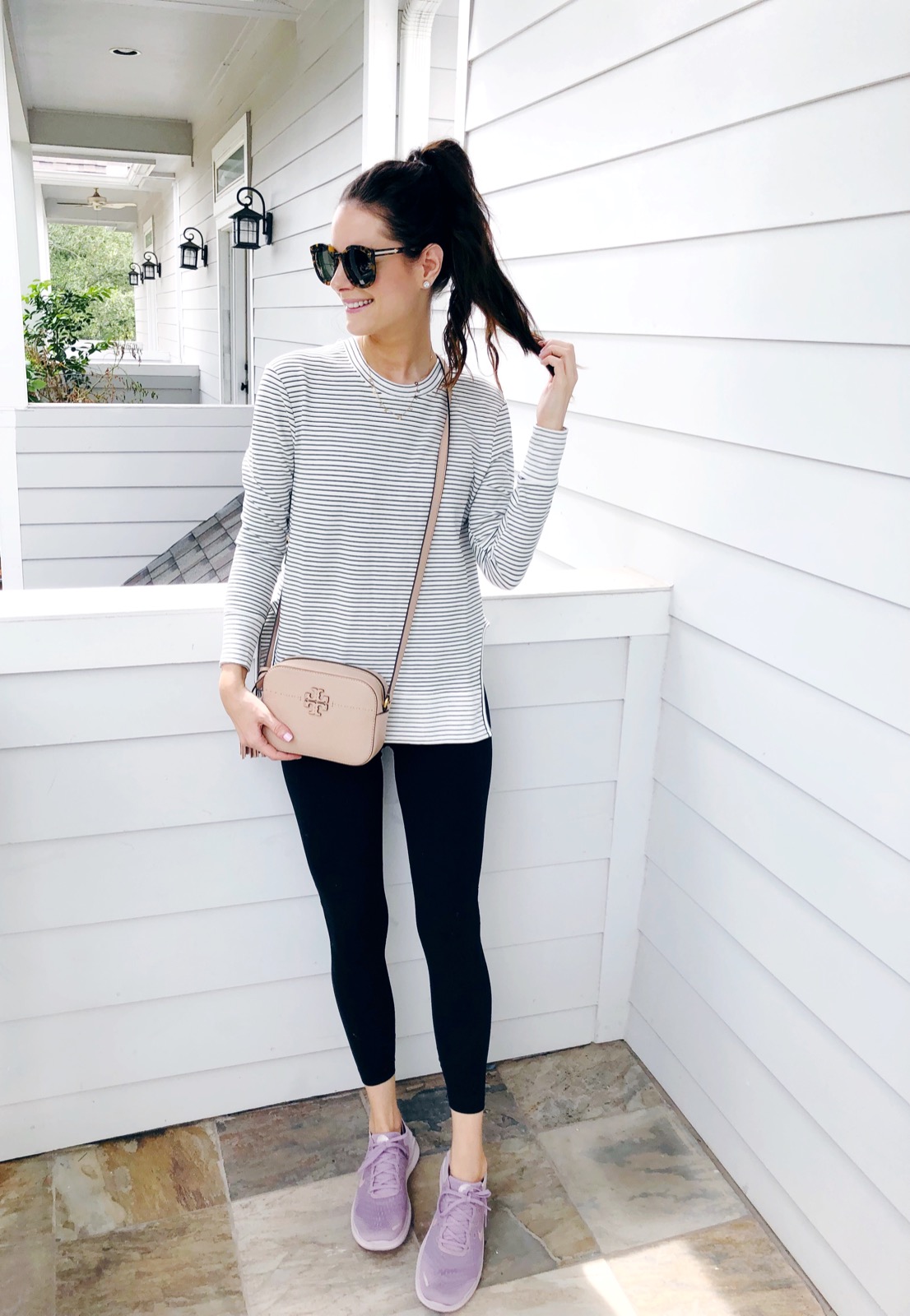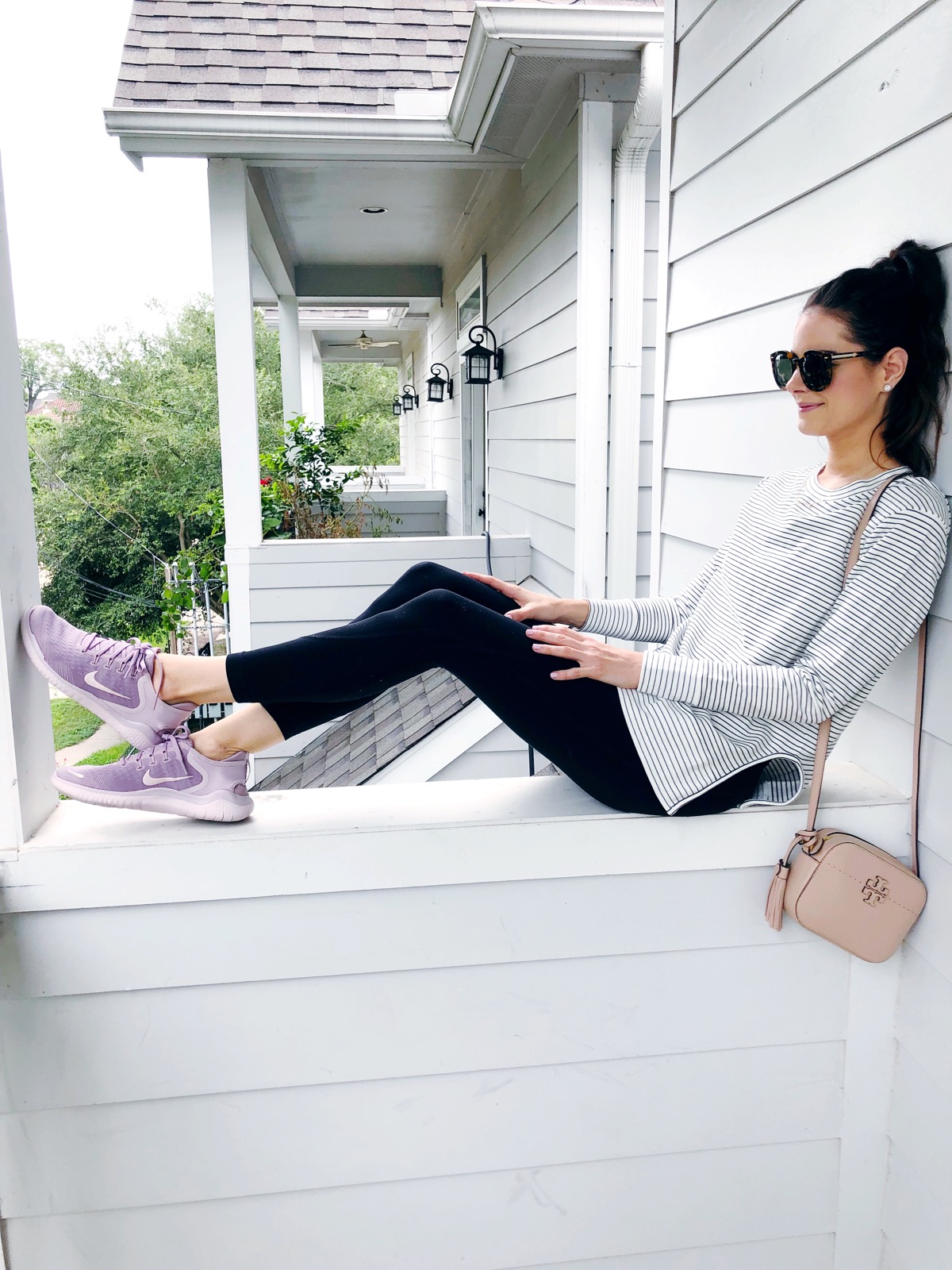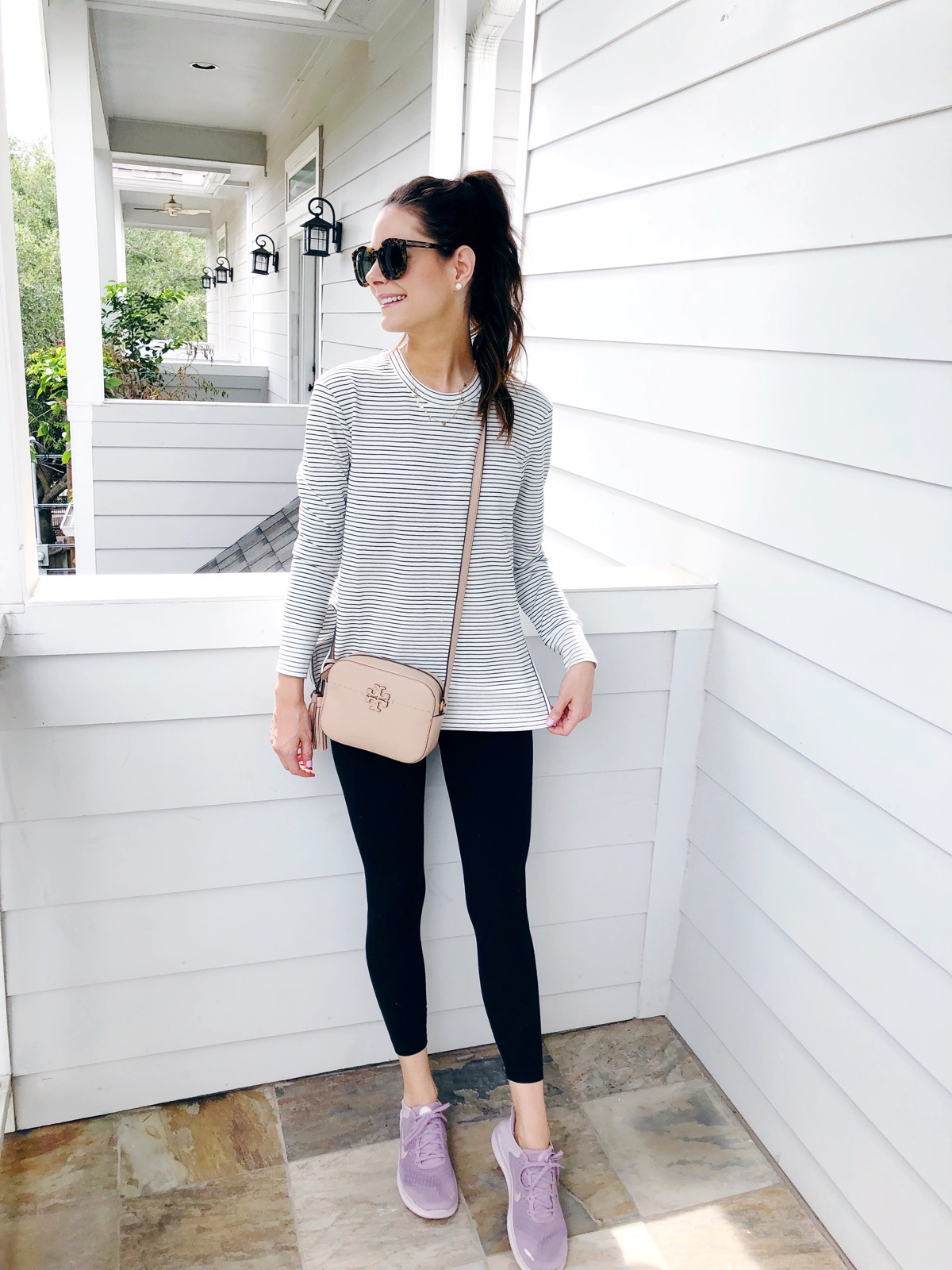 I found a perfect-for-work wrap dress for under $50! The Lark & Ro wrap dress  fits TTS (mine is a small) and it super flattering. The waist pulls in and has a little draping and it's also the perfect length for the workplace (i.e: not too short). The material is stretchy and a little "slinky" which makes it fall nicely on the body and stay wrinkle-free!
 Lark & Ro wrap dress  |  tory burch bag  |  sunglasses  |  heels  |  necklace (mini squad goals)  |  earrings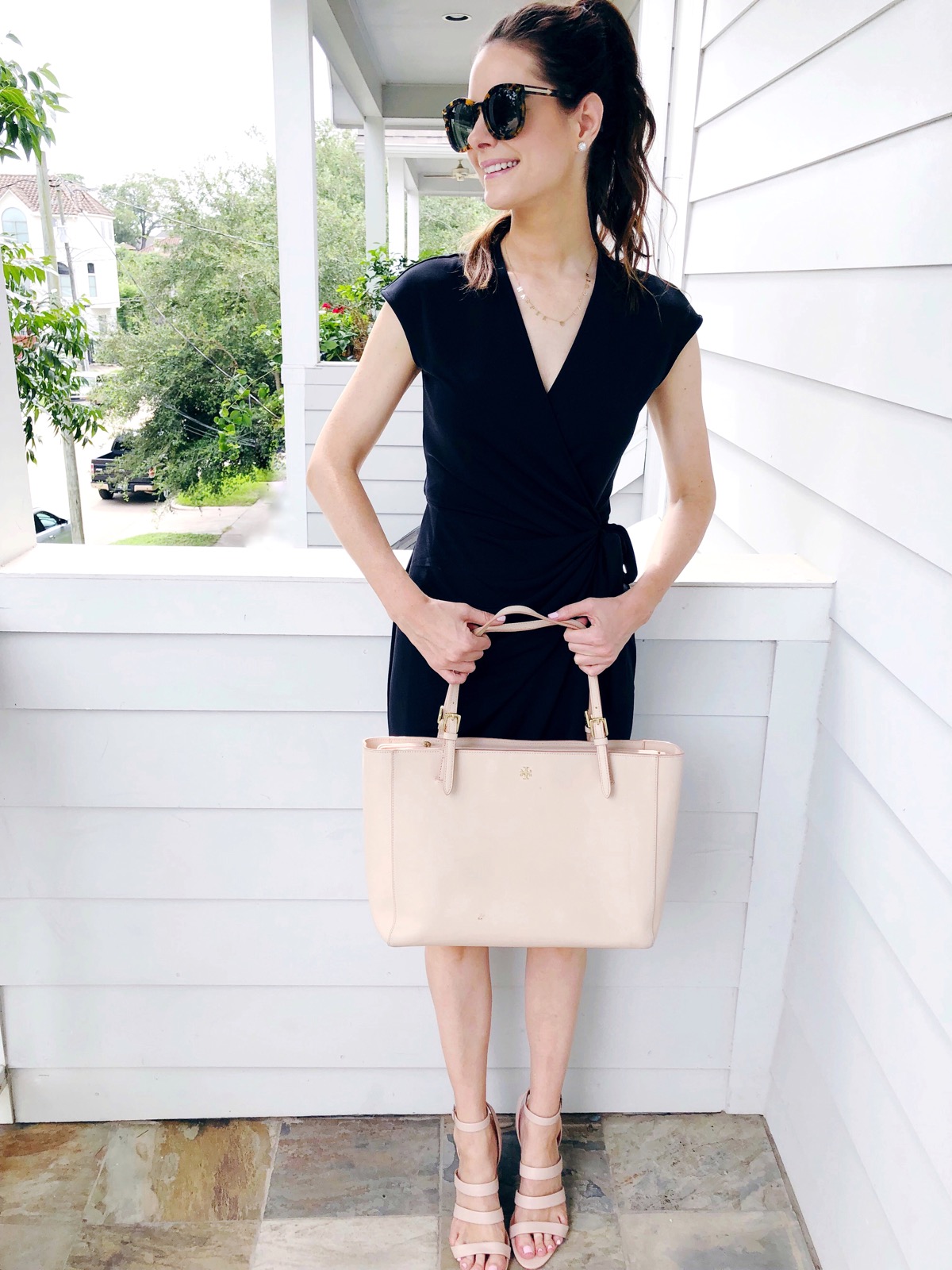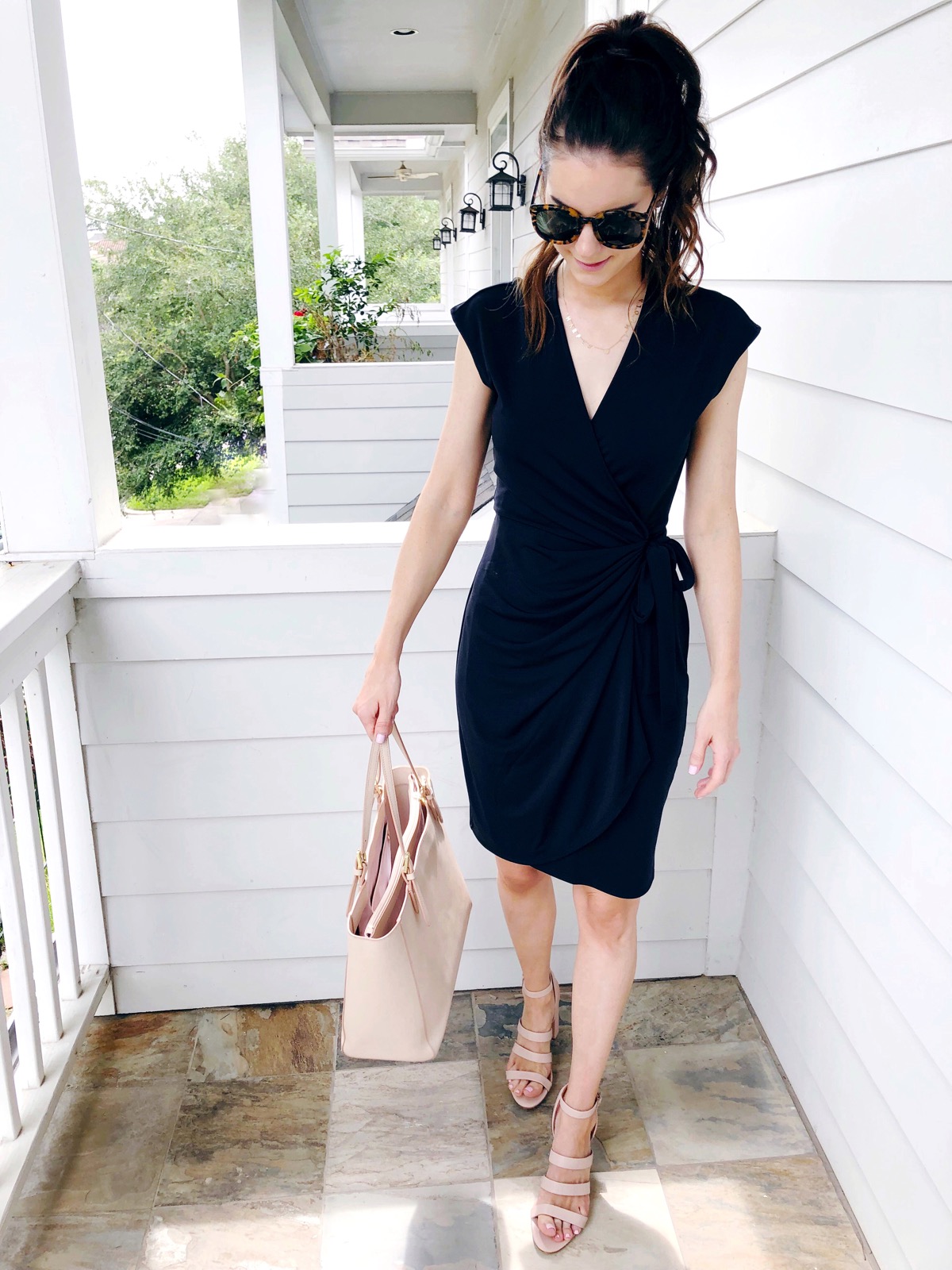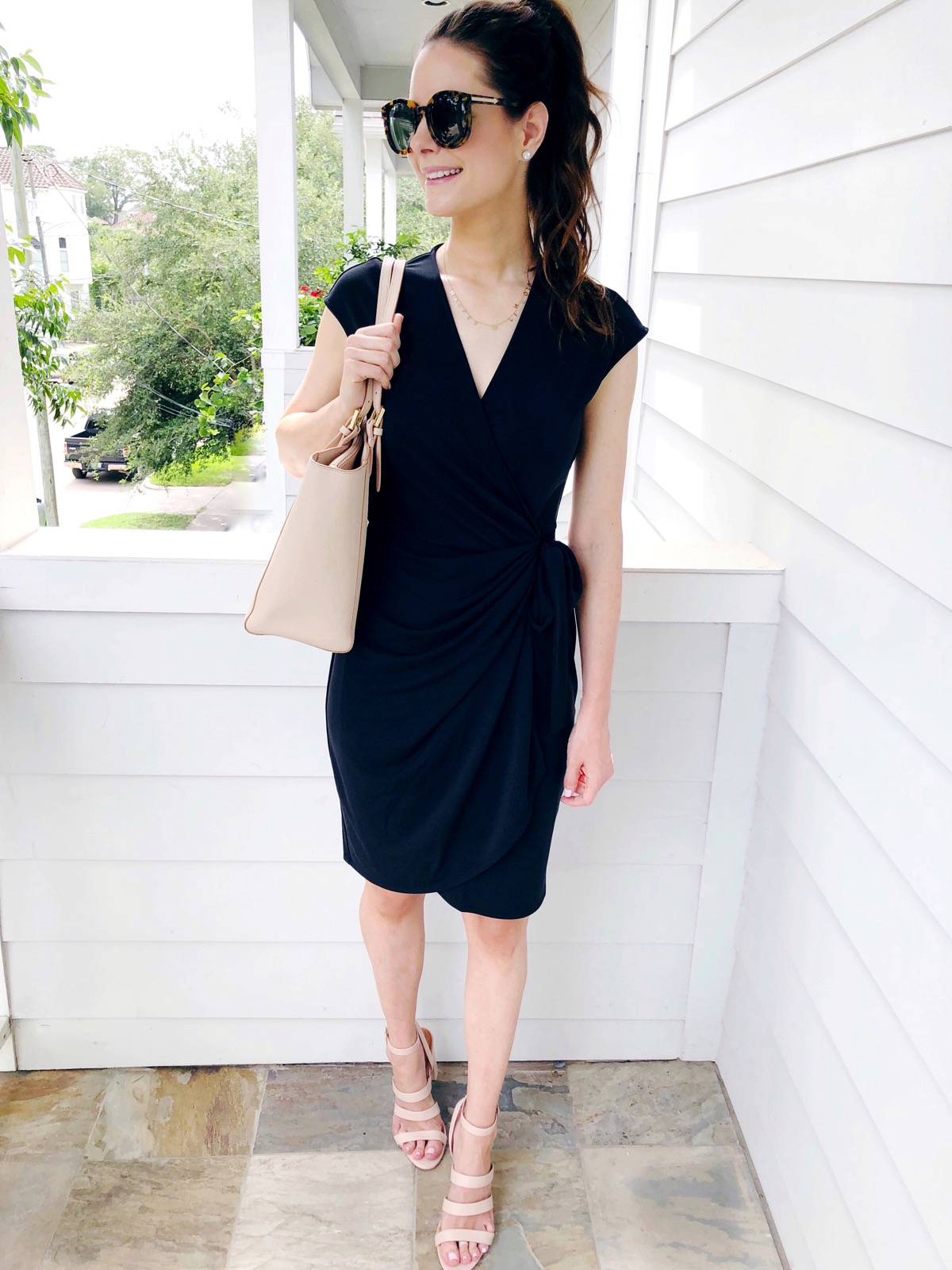 Here are my favorite Amazon Prime Day 2018 Deals: