When we had our home baby-proofed as Harper became mobile, the company that baby-proofed our home installed a top of door security latch on both our front and garage entry doors. I didn't think much of it at the time, but over the years I've come to realize it's one of the most important things you have in your home and that every parent should consider installing these as an added security measure when they have young children.
I've read a lot of news stories lately about young children that get out of their homes and are either lost or hurt, and some tragically even die from drowning, getting trapped in a hot car, etc. These tragedies are in many cases preventable and there are some simple tools and interventions that can make your home safer when you have young children.
I put together this post because I frequently see this safety concern come up with parents asking for advice on Facebook (such as when a child transitions to a toddler bed and parents have concerns about their child getting out of their room in the middle of the night) and I've been recommending this potentially life-saving product for years now. I had no idea these latches even existed until we installed them in our own home – but they could save a child's life and that in and of itself is worthy of a blog post.
Toddlers and young children learn quickly to unlock and open doors and if you don't have an alarm system (ours chimes every time a door is opened or closed) your child may be able to get out of your house while you're trying to prepare dinner, cleaning a room, attending to a sibling, sleeping, etc. I can see how it would be especially easy in a larger home for a child to wander off and get out of a front or back door.
These door guardian latches are inexpensive ($15), easy to install (we did it ourselves) and can save a life. Because they're so high up on the door, children cannot reach them, so even if they unlock your door, they can't actually get out of the house (the latch is installed on the inside of your door). I suppose a child could push a chair to the door and spend the time to figure out how the sliding mechanism works, but that may buy enough time to prevent a tragedy.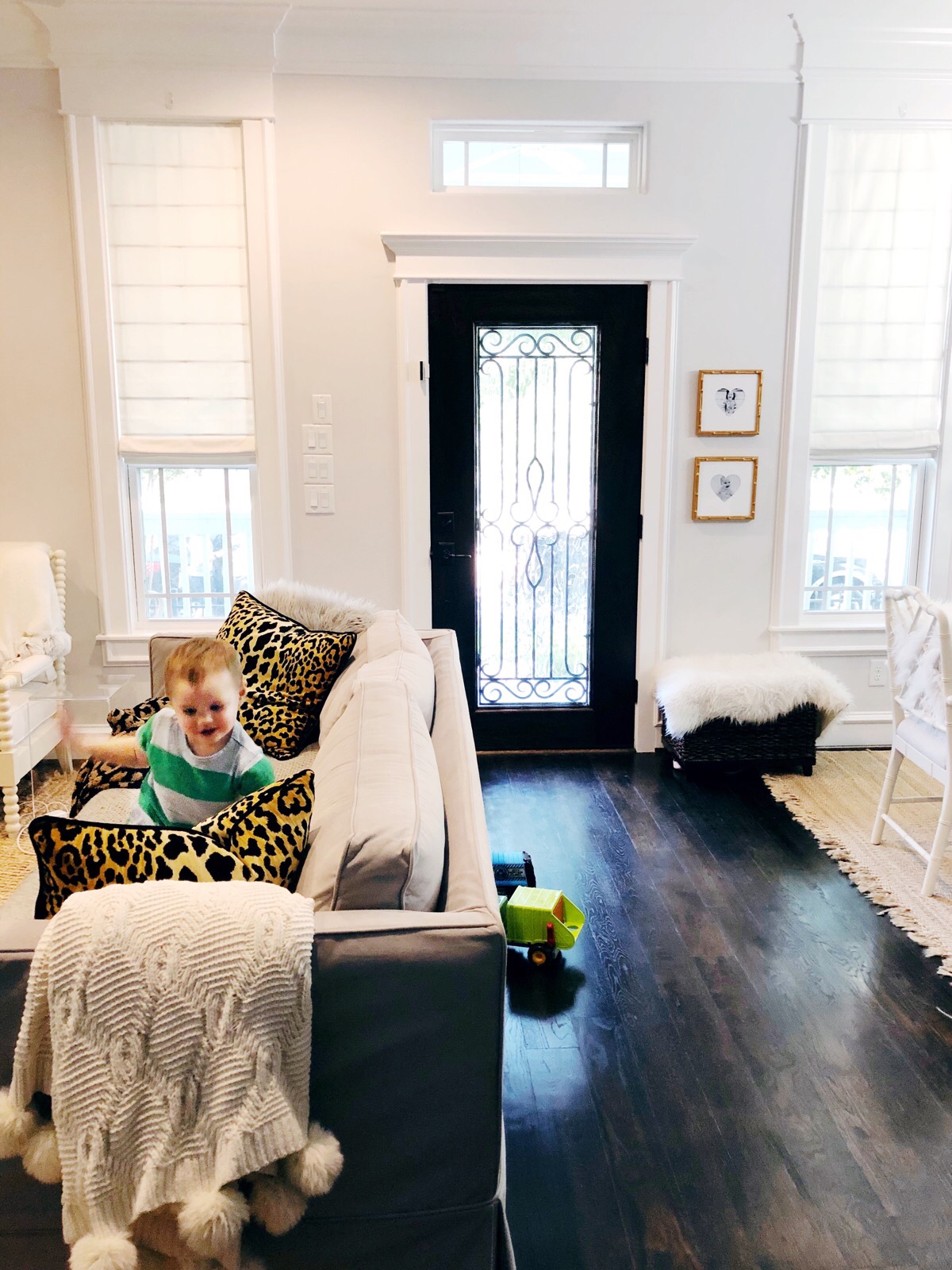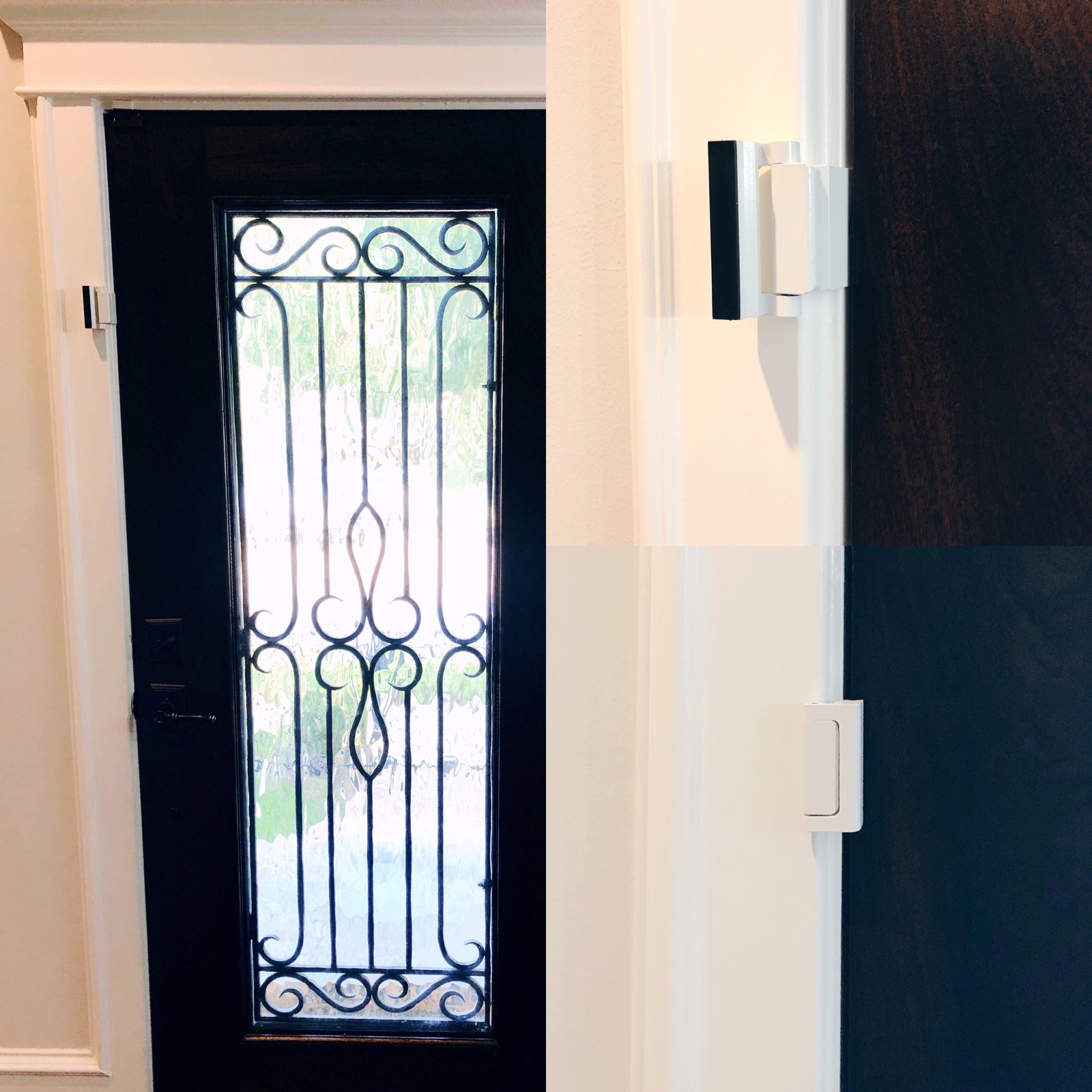 In addition to its child-security benefits, these latches are made to withstand a high amount of force and double as an added protective measure from home invasions where the perpetrators try to kick-in your door. Editing to add: A reader whose husband has worked in law enforcement for 20 years sent a note that this product doesn't help with home invasions and that there are better products for door kick-ins made by this brand. 
Other safety measures we take at home:
Our security system chimes any time a door is opened or closed – consider installing an alarm system and keep the chime feature on at all times. I know so many people who have home alarms and either don't use them or disable the door open/close chime. I recommend using these features when you have young kids.
We use these baby gates at the tops of all stair landings and we also currently have one at the bottom of our steps on the first level which we will remove soon (another stair gate option by the same brand here. We've used these in both houses and they're excellent – the baby proofing company we hired uses these same brand gates).
Keep all chemicals/cleaning products in uppers shelves so children cannot reach them.
Use a video baby monitor in your child's nursery – secure wire so that child is not able to reach it from their crib.
We use these cord safety wraps to secure the cords of our roman shades to the wall.
Secure heavy dressers to wall with wall anchors (options here and here) in rooms where children may be unsupervised.
Do not put TVs and other heavy objects on dressers – secure to wall – you can find some TV wall mount systems here.
We use this grape cutter if we ever give the kids grapes. I'll never forget reading a tragic Facebook post written by a mother whose toddler passed away from choking on a grape. Experts say they're the perfect size and shape to block an airway, so it's important to cut them in half, lengthwise until children are older.
I hope this post is helpful to you – I'd love to hear what tips you have on home safety measures for young children. We certainly aren't perfect, but we try to do as much as we can. Above all – TALK to your kids about safety. Tell them why something is unsafe if you witness risky behavior. Don't just say "don't touch that" or "don't climb that." Explain the potential consequences in an age-appropriate way so your children understand why it's important to listen to safety rules.
I'm not a safety expert by any means – but I do like to share information we've learned based on our own experience as parents. Here are some resources for how to keep your kids safe at home, in your vehicle, etc:
CDC Child Injury Prevention Website
Drowning Prevention Information
How to Child Proof Your Home  (also here)
The Car Seat Lady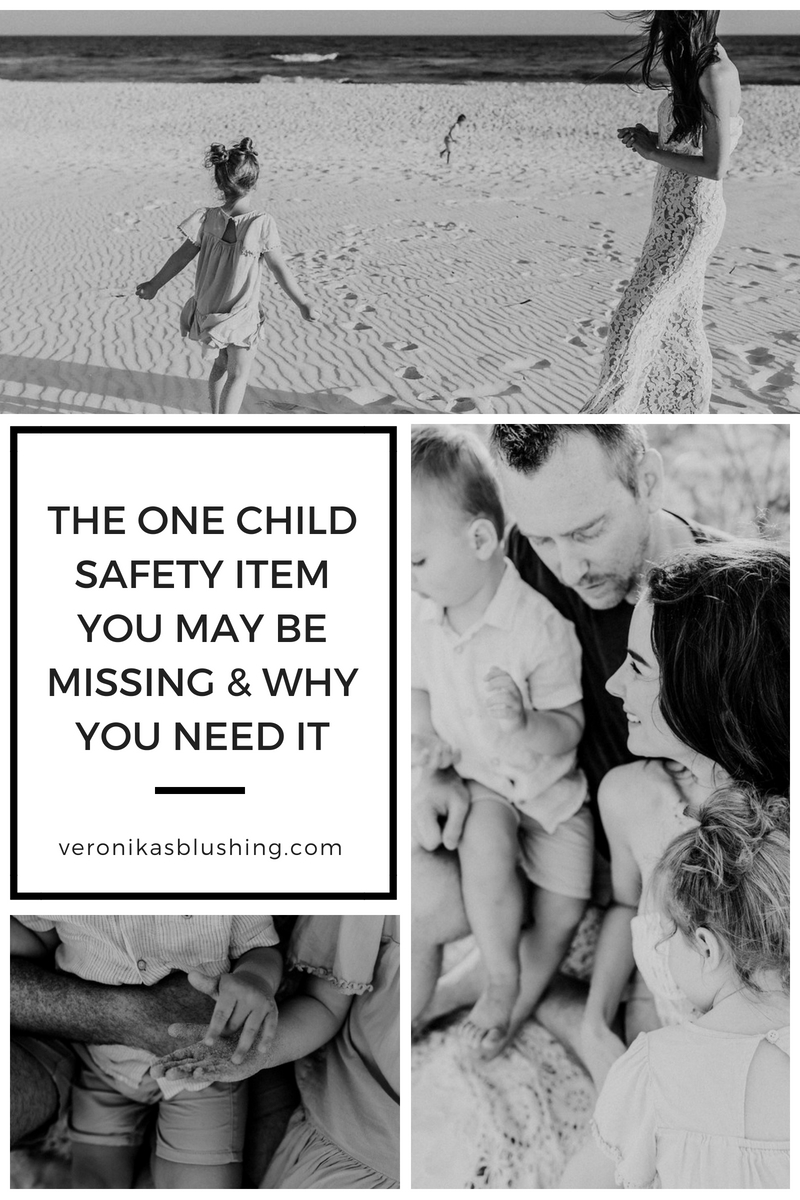 Shop the Post