It's a pretty great day when you open your inbox to find design boards from Aryn at Oyster Creek Studios. Rewind to earlier this summer – I hired Aryn to help me with our master bedroom. It has always been the most neglected space in our home and I was ready to have the grown-up, completed bedroom of my dreams instead of a room that constantly felt unfinished and in limbo.
Aryn totally nailed my vision for the room – crisp, airy, some feminine touches (soft blush and blues) and brass (see my Pinterest board here).
She used existing pieces like our headboard, nightstands and mirrors and then sent options for things like curtains, a new bench, large mirror, rugs, lamps, etc. Together we'll look at fabrics and decide which options to use in the space and then the ordering begins!
I'm most excited about the bench at the end of our bed. We already have one, but I'd like either a blue or blush fabric (maybe a linen or velvet). The room needs some color and pattern and the bench will be one way to add that.
As a reminder, here is our current space: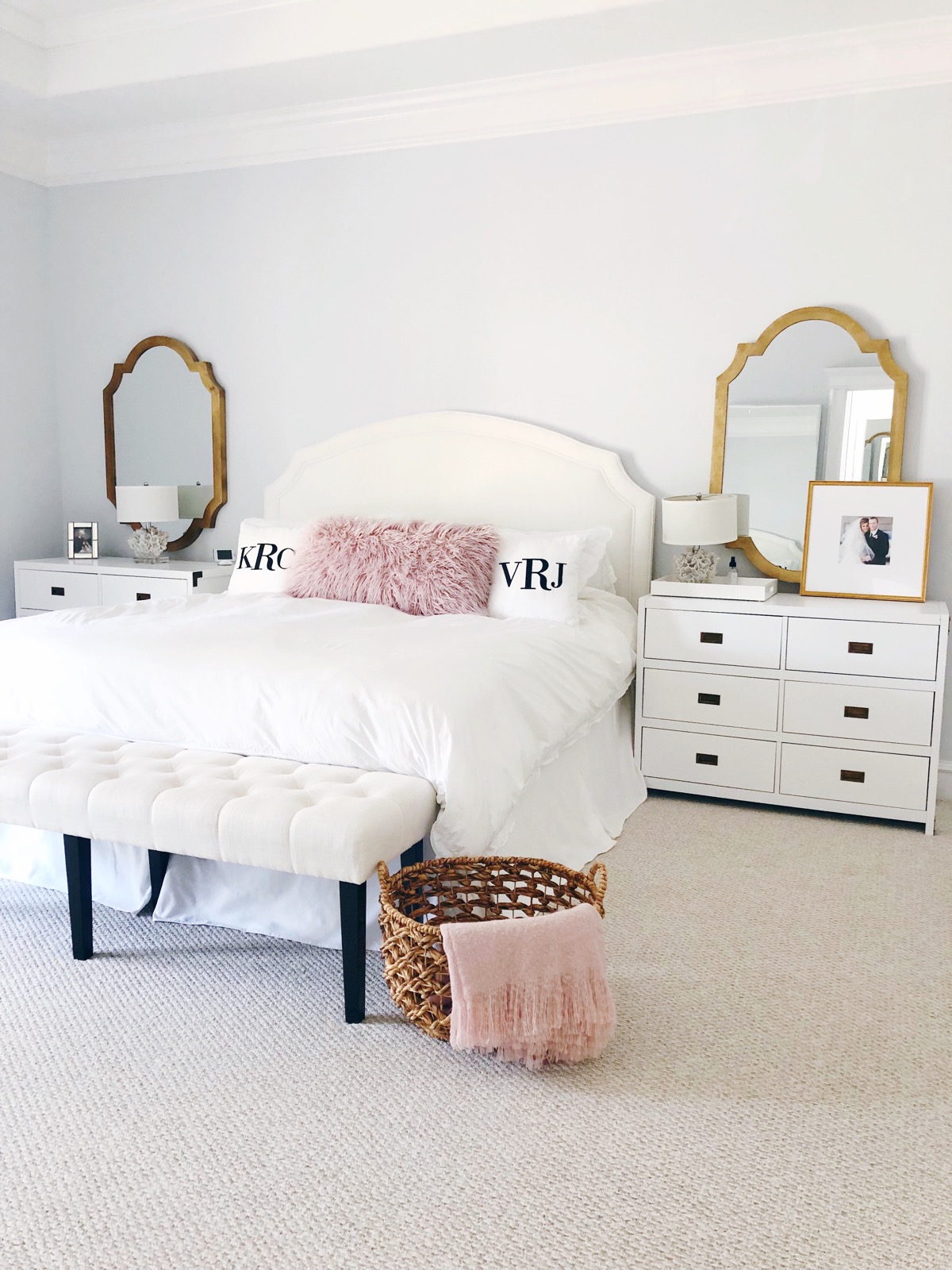 I'm thrilled to finally be getting a full bedding set with a large bolster – such a beautiful finishing touch! I'm having a hard time deciding between the different prints, but that's why I love working with a designer – If I pick a certain fabric for the bench, that will also dictate what would look best for bedding, etc. My favorite bolsters are the cougar chenille blush, the dot print periwinkle and the East Hampton Ikat.
 I also love the idea of adding a neutral rug under our bed. We have light Berber carpet, but I think a rug will help define the space and give a layered appearance overall.
Adding a light fixture will really make the space look incredible. One of our neighbors has a massive light fixture over the bed and it's beautiful!
Here are some of the design boards Aryn created: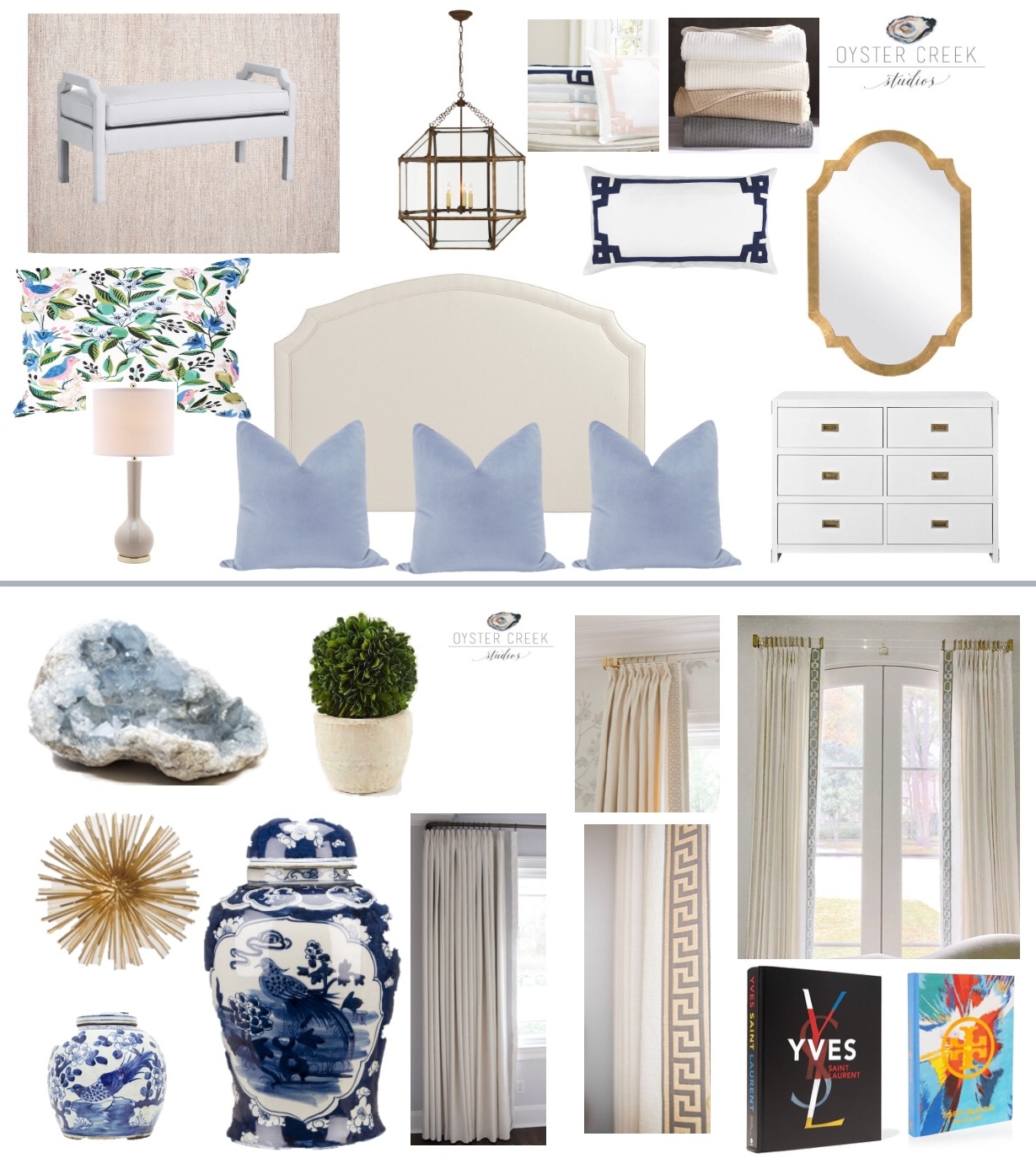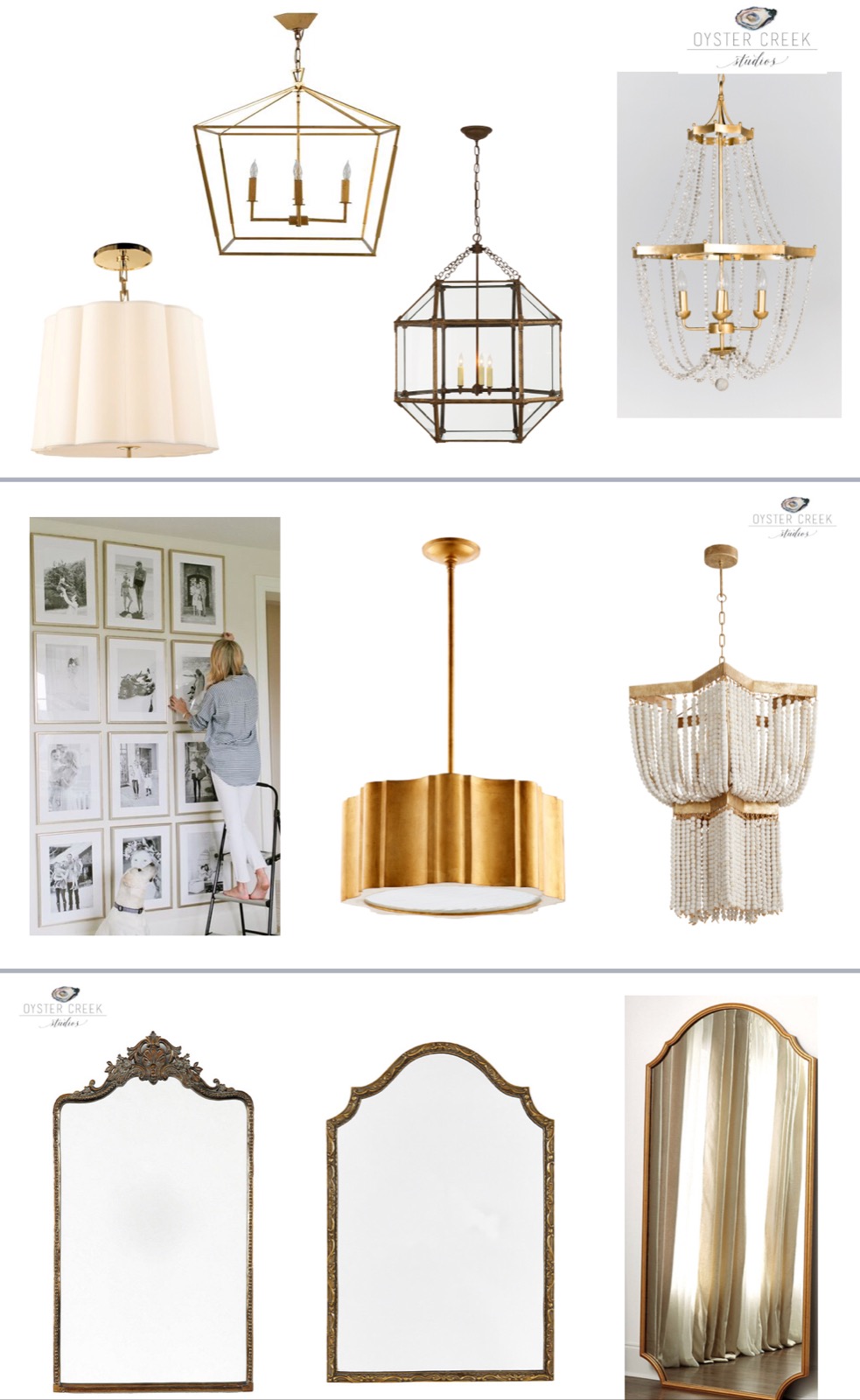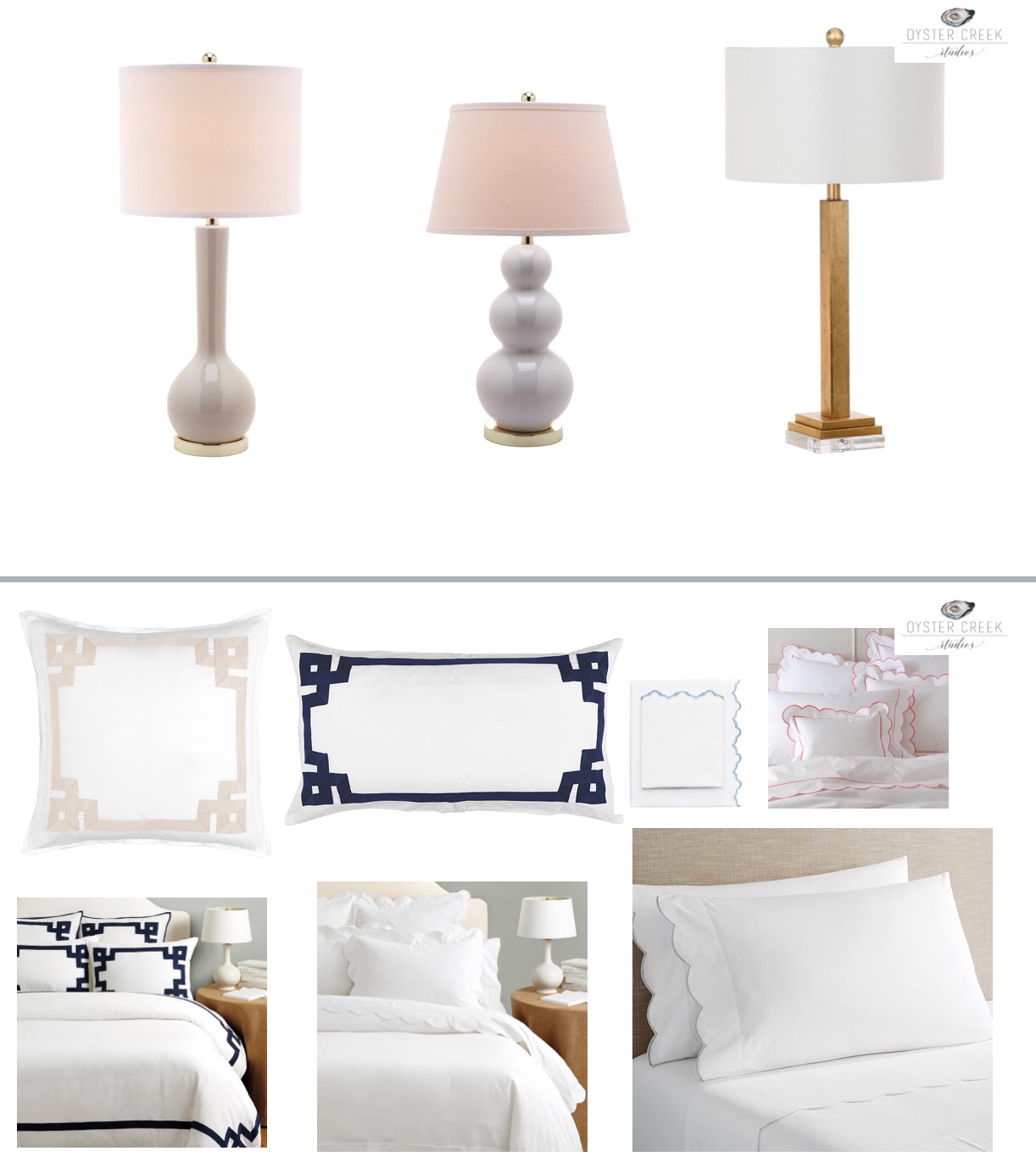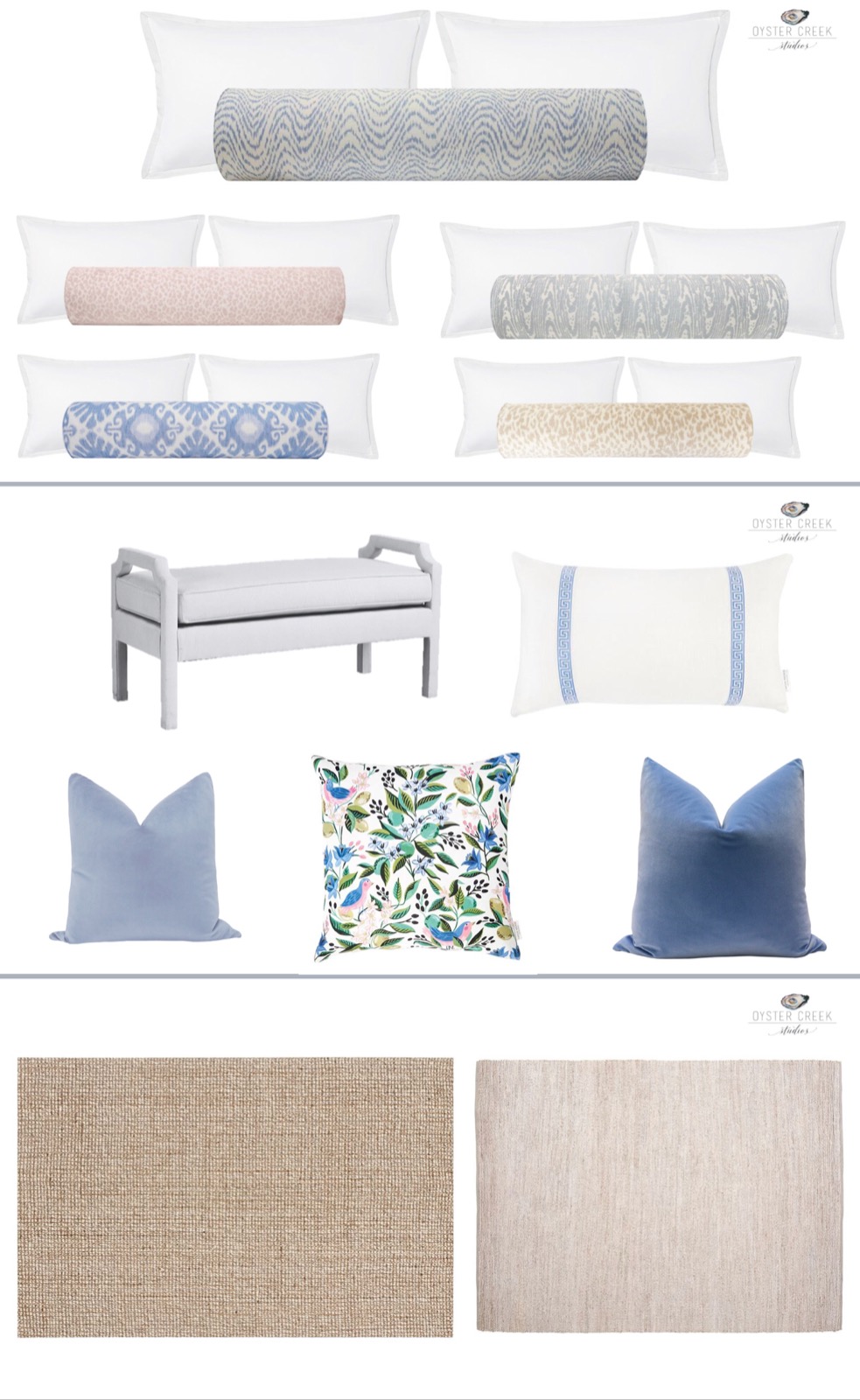 What do you think of these design boards?! I'll be posting updates as the items we order start to arrive for the space.