Happy Friday!
O N E
If you're reading today (especially on desktop) you'll see my blog underwent a little redesign! I also have a special page we're still working on that I can't wait to debut – stay tuned! I decided to change my WordPress template so that the menu would be above my blog header and also tried to visually simplify as much as we could. The menu is easier to navigate now – all you have to do is click the three menu lines and you can connect with me on social media and use the search tool all from that top menu/category bar. I hope you like my refreshed logo and design/color scheme!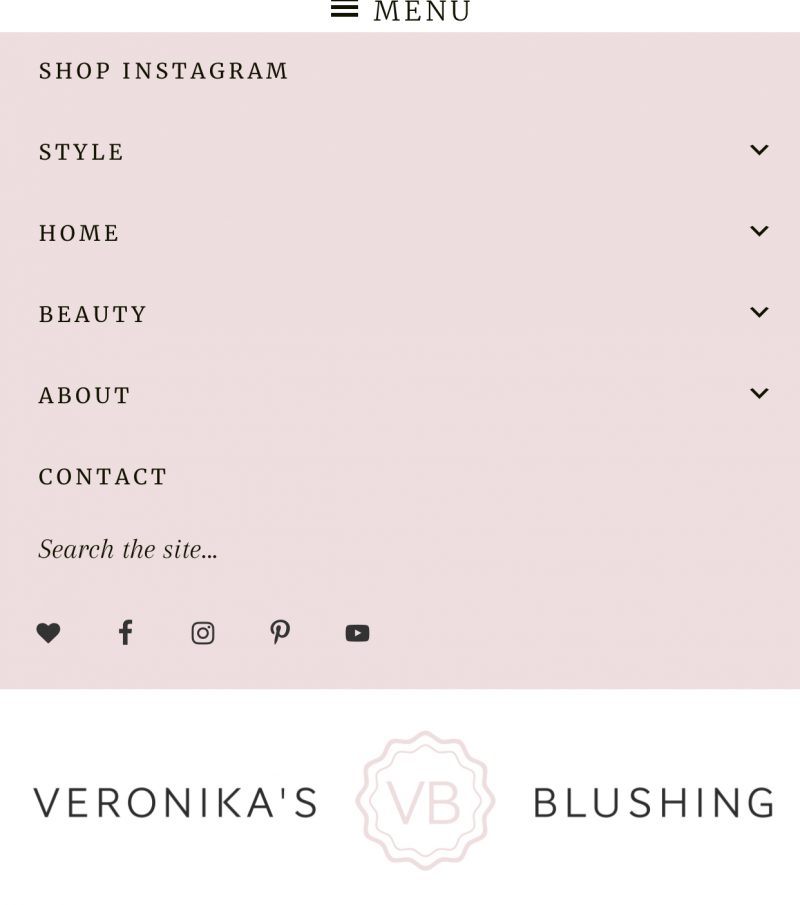 T W O
I ordered Paloma Contreras' new book Dream Design Live and it's everything. My friend let me know it was finally out and I ordered it while we were texting, ha 🙂 I love a good coffee table book and if you're into home decor and design like I am, this is a must-have. Now if you'll excuse me, I'll be over here day dreaming about living in the beautiful spaces in this book.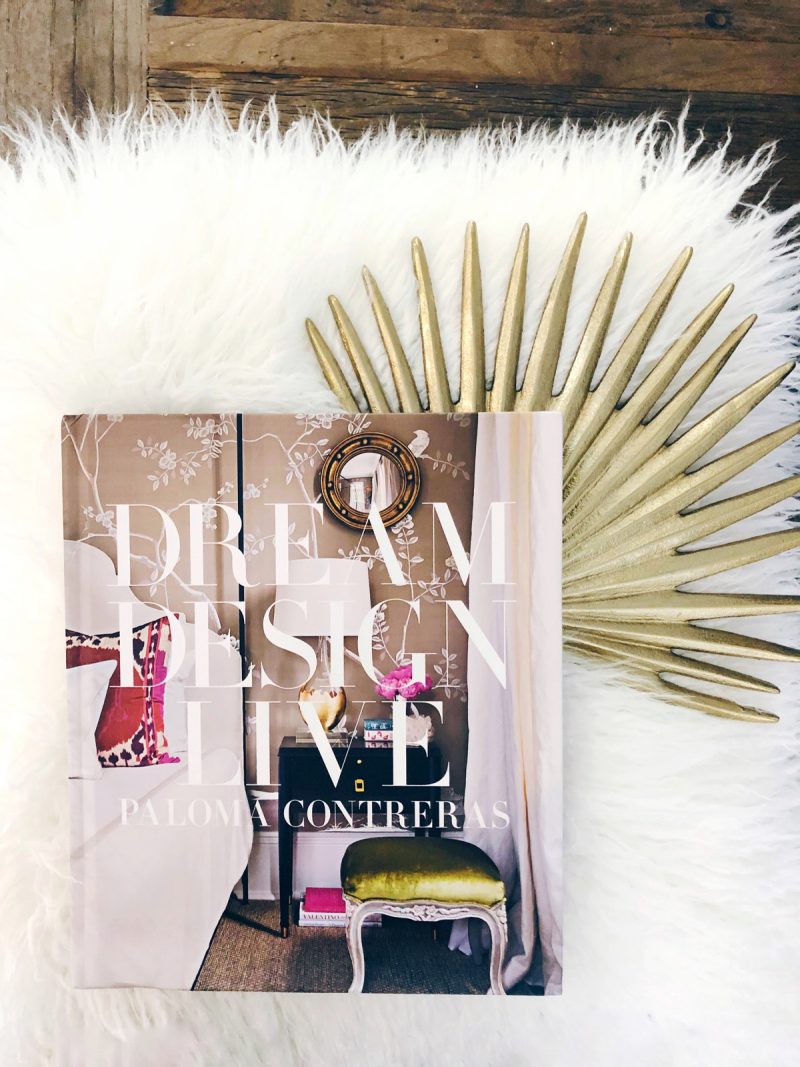 T H R E E
How cute is this gold palm leaf? It can be hung on the wall or displayed on a shelf. It's so cute I actually ordered two because I'm planning to use one on Harper's new shelf.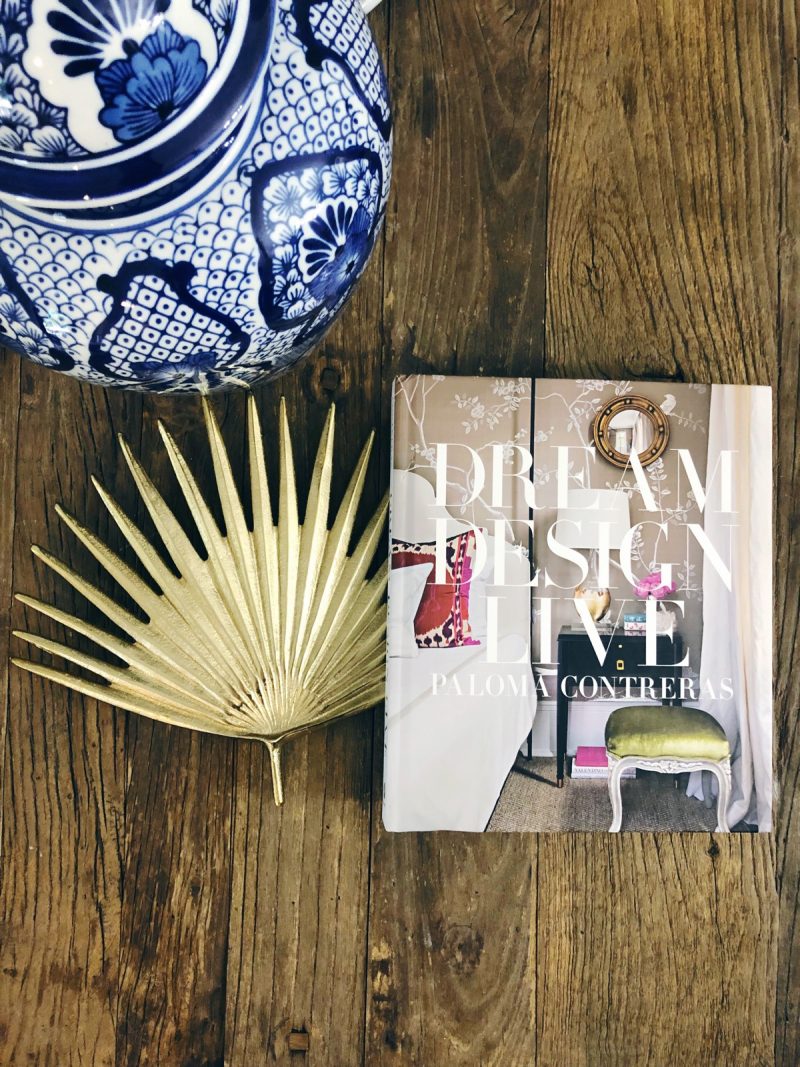 F O U R
I've always been obsessed with these chandeliers from The Leslie Style's dining room in her last home but they are from Restoration Hardware and super pricey (like, $1000 pricey). So imagine my delight when I found this dupe for less than $400. It's nearly totally identical. In the end, I decided to go with a fixture I've loved for a long time. After some thought, the one I ordered was so similar to our kitchen island lights and also very large for the dining space, which is quite small. I think a round fixture works better for the space from all angles. Here's a little preview…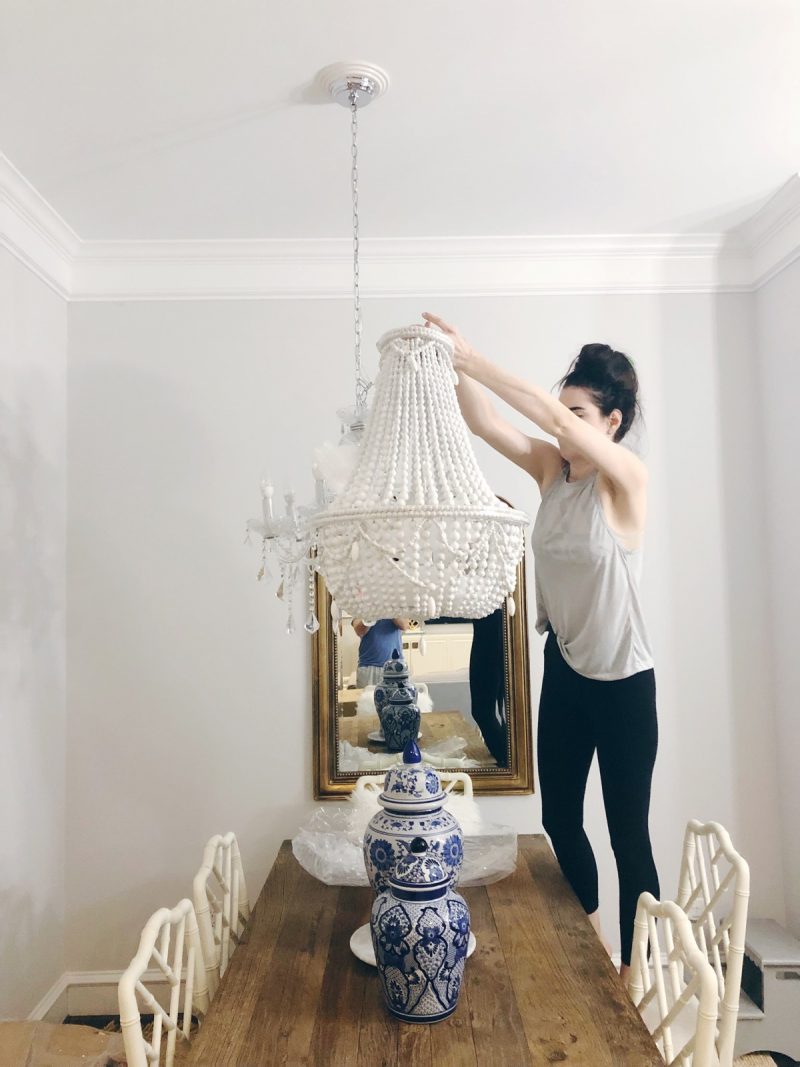 F I V E
Dr. Dennis Gross sent me their acne kit and I've been impressed with the DrX SpotLite which is an FDA-cleared and clinically proven device that helps treat active acne in just three minutes per spot and helps prevent future breakouts (description from their website). I know it sounds kind of odd to hold a red light on a breakout for three minutes but I've gotta admit I'm addicted to it and I actually think it works. So addicted that I've used it every single night since it arrived. It helps lessen inflammation and makes blemishes go away sooner. I tend to breakout near my chin and sides of my mouth and I SWEAR using this for the past week has both stopped some pimples from getting super painful and inflamed and stopped new ones from forming. My breakouts are linked to my cycle (hormones) so I will be breaking this out before that time of the month from now on. I also tend to get red/pink spots that take weeks to fade when I do get a blemish or cyst, so if this stops them in their tracks, I'll be a devotee for life. It retails for $52 and ships for free, which is a great deal.
I hope you have a great weekend!

Shop the Post