This is a sponsored conversation written by me on behalf of Olay. The opinions and text are all mine.
I've shared a lot about my makeup routine over the years and as I've gotten more into skin care, something that was an adjustment for me was layering my morning skin care products underneath my makeup. It took some getting used to as I incorporated a toner, sunscreen, moisturizer and vitamin C serum into my routine.
All before your "first step" (foundation) goes on, this skin prep work is essential to make your skin smooth, moisturized and protected – the "perfect canvas" for your makeup. The challenge is finding products that, when combined/layered, don't turn your skin into a greasy mess and work well under your makeup.  I also don't have a lot of time to get ready before work in the morning, so I need all of the skin care products I use to absorb quickly so that I'm not waiting around to start applying my makeup.
I recently started using Olay Regenerist Whip Face Moisturizer with SPF 25 which is a super lightweight, anti-aging moisturizer with SPF. It's basically a moisturizer, anti-aging treatment, primer and sunscreen in one product. It has Active Rush Technology which means it absorbs super quickly and with NO residue. I can cut down the amount of products in my routine when I use Olay Whips since it's several products in one and I notice my skin stays shine-free longer since it acts like a primer (I have combination skin and my t-zone tends to get oily, so this is something I look for in a moisturizer!)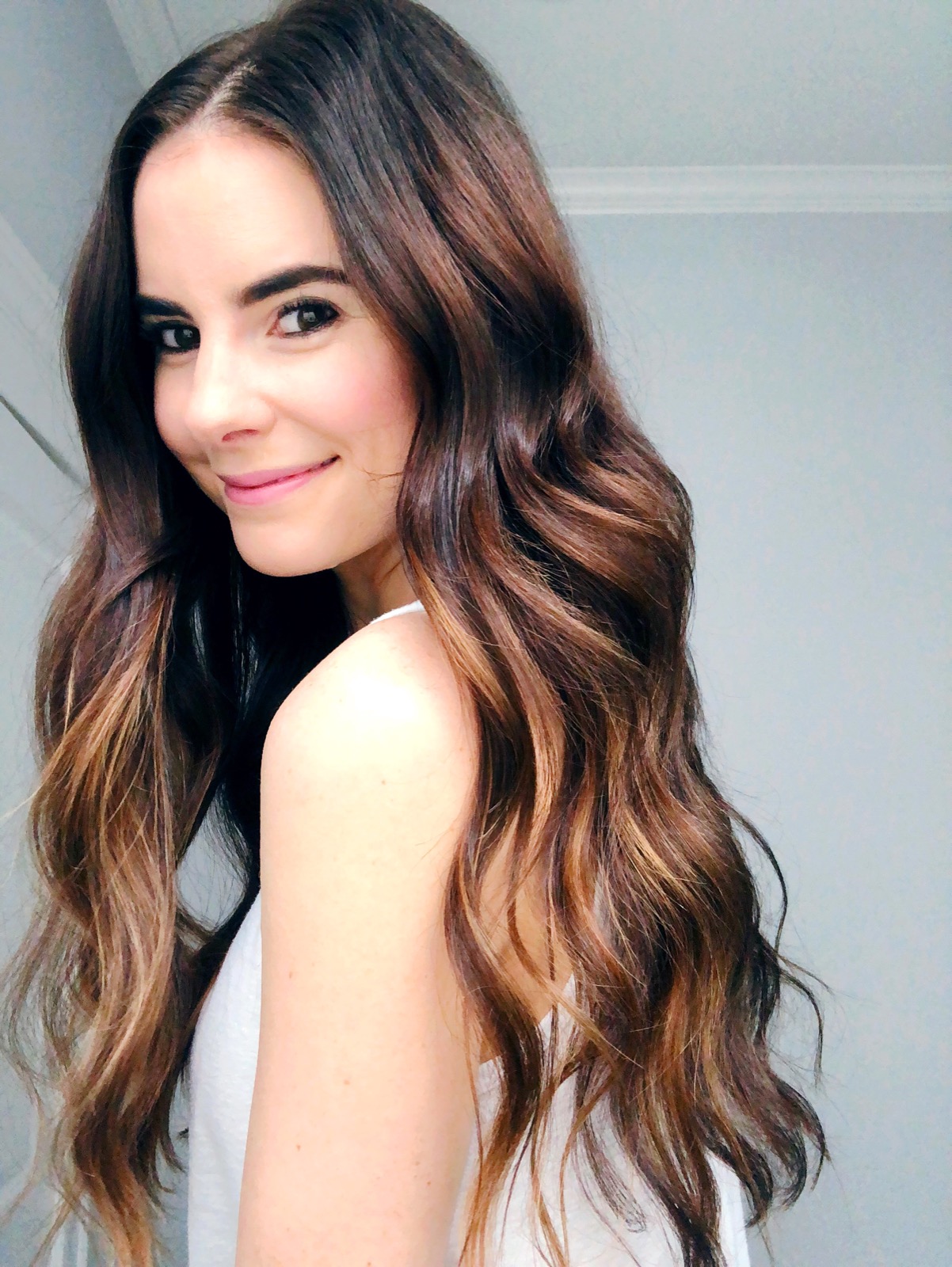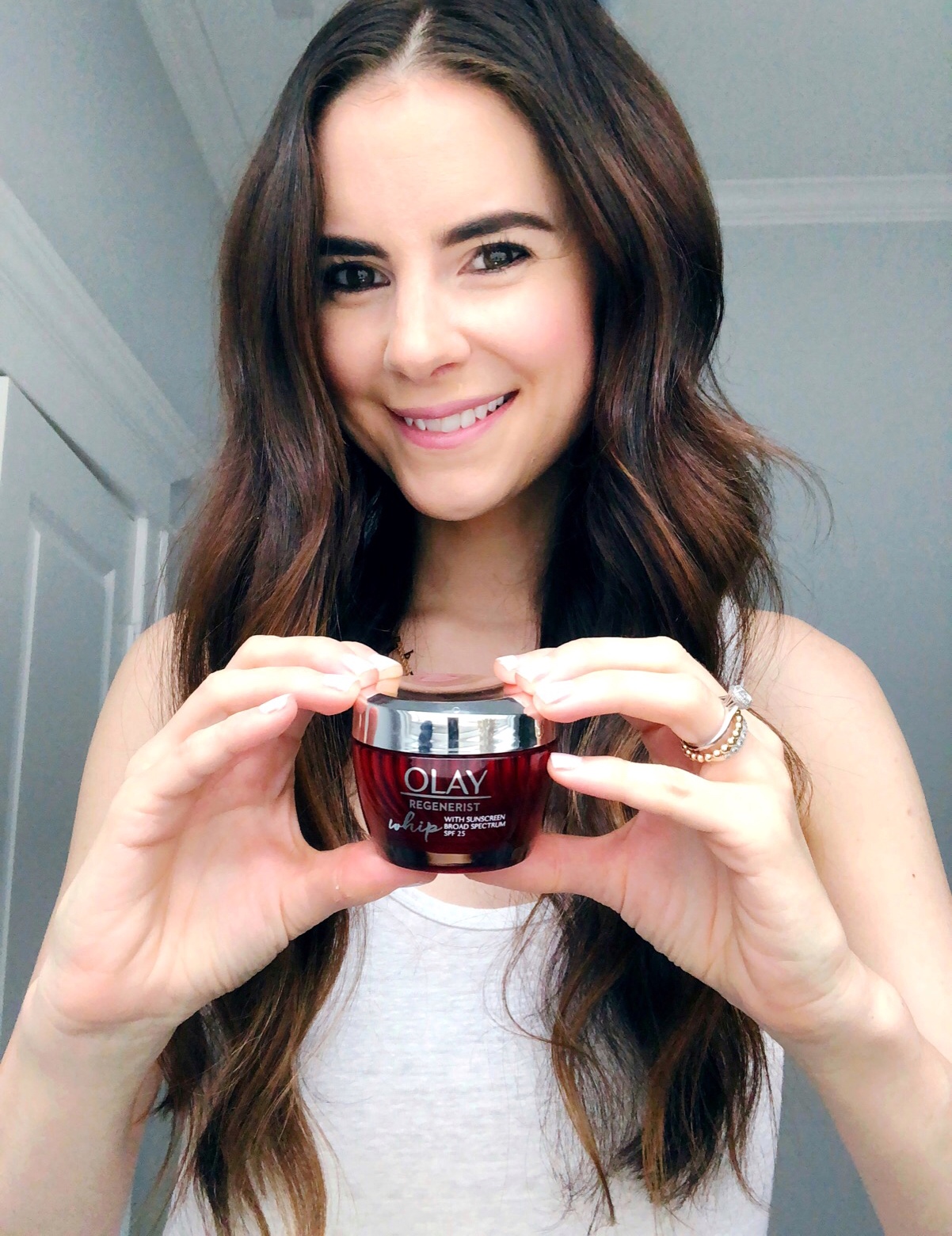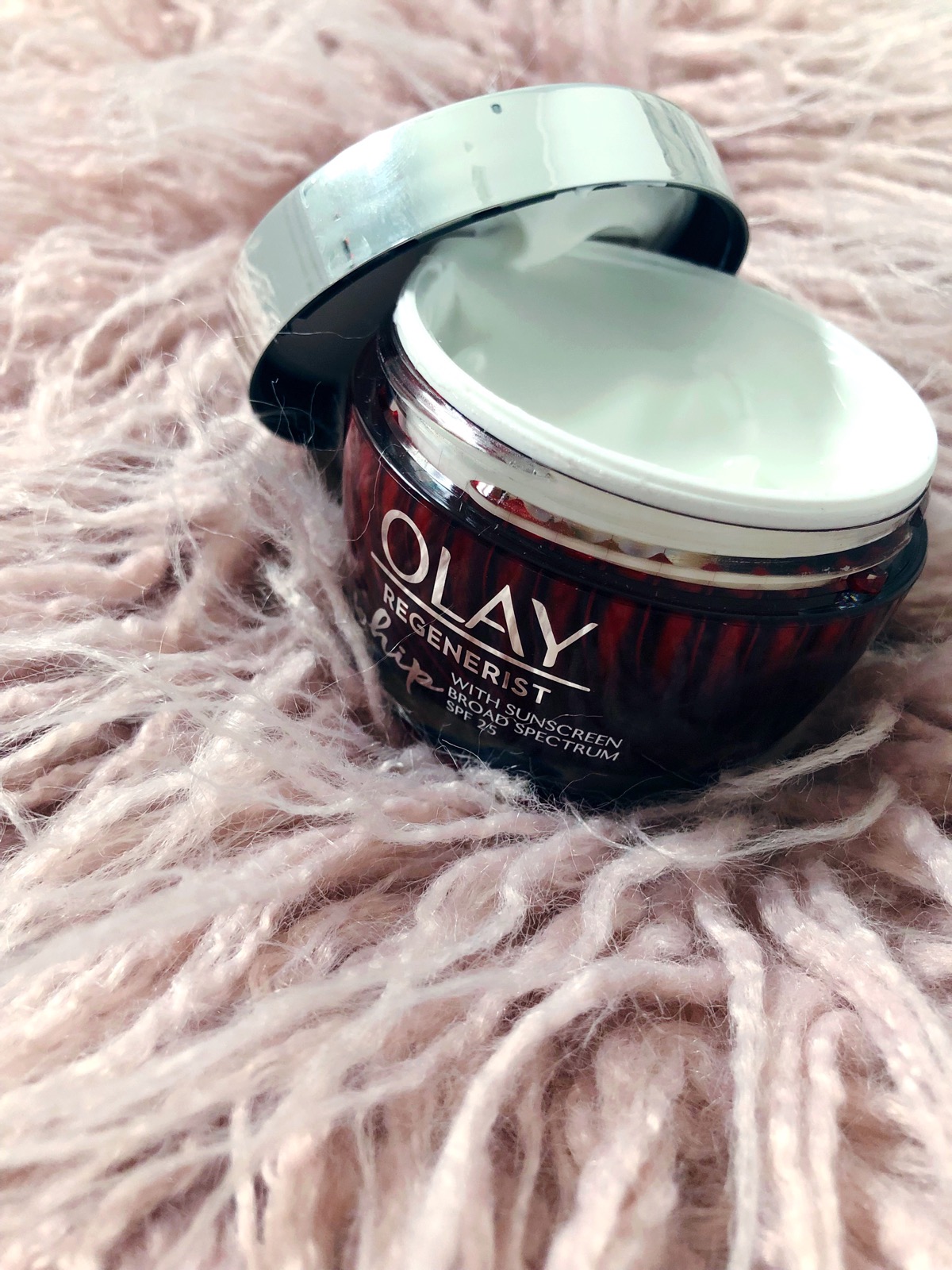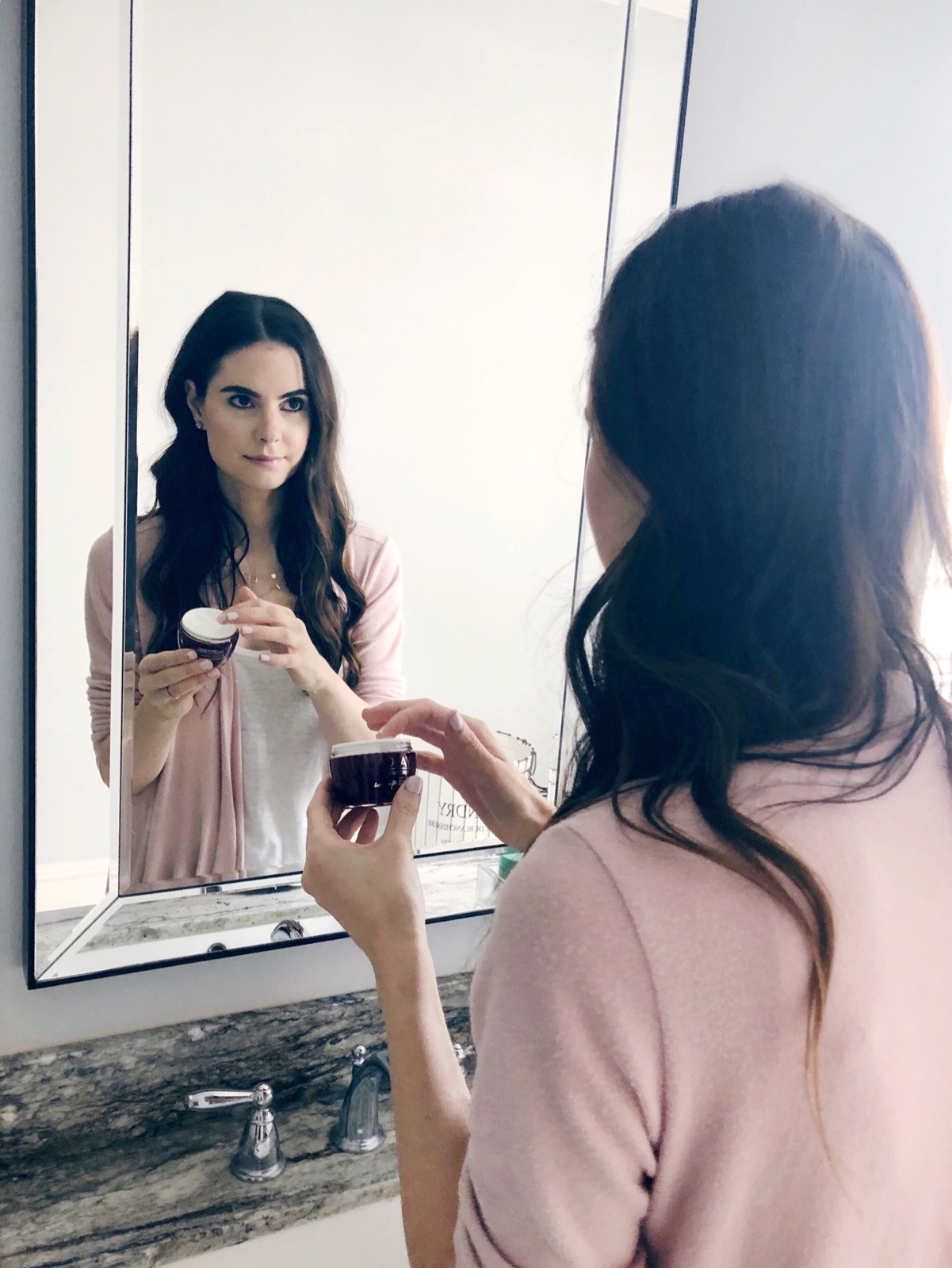 Though it's September and many of us are enthusiastically putting out our fall decor, the reality is that it's still hot and humid in Houston and many other parts of the country, so a moisturizer with SPF that hydrates without heaviness, residue or grease is essential. With Olay Whips you're getting much more than a basic moisturizer and the way it absorbs into your skin and keeps it matte throughout the day means you don't need a primer in addition to all of your other skin care products.
Using Olay Whips, my skin care routine looks like this: wash my face and pat it dry, apply toner using a cotton round, apply vitamin C serum and then my last step is the Olay Whip moisturizer with SPF. It's the perfect combo – and I should note that it doesn't have a strong scent which I love because I'm sensitive to strongly fragranced products.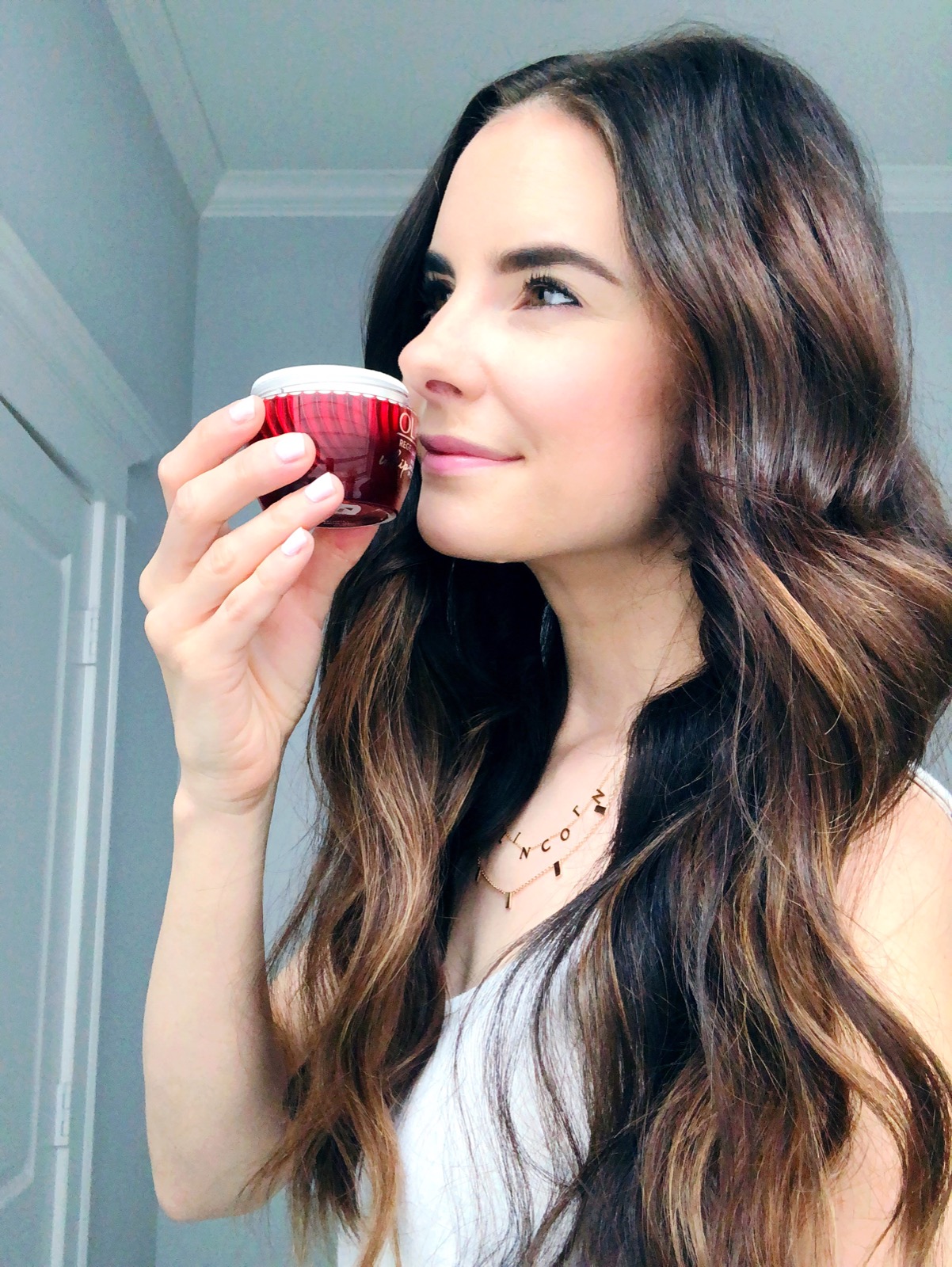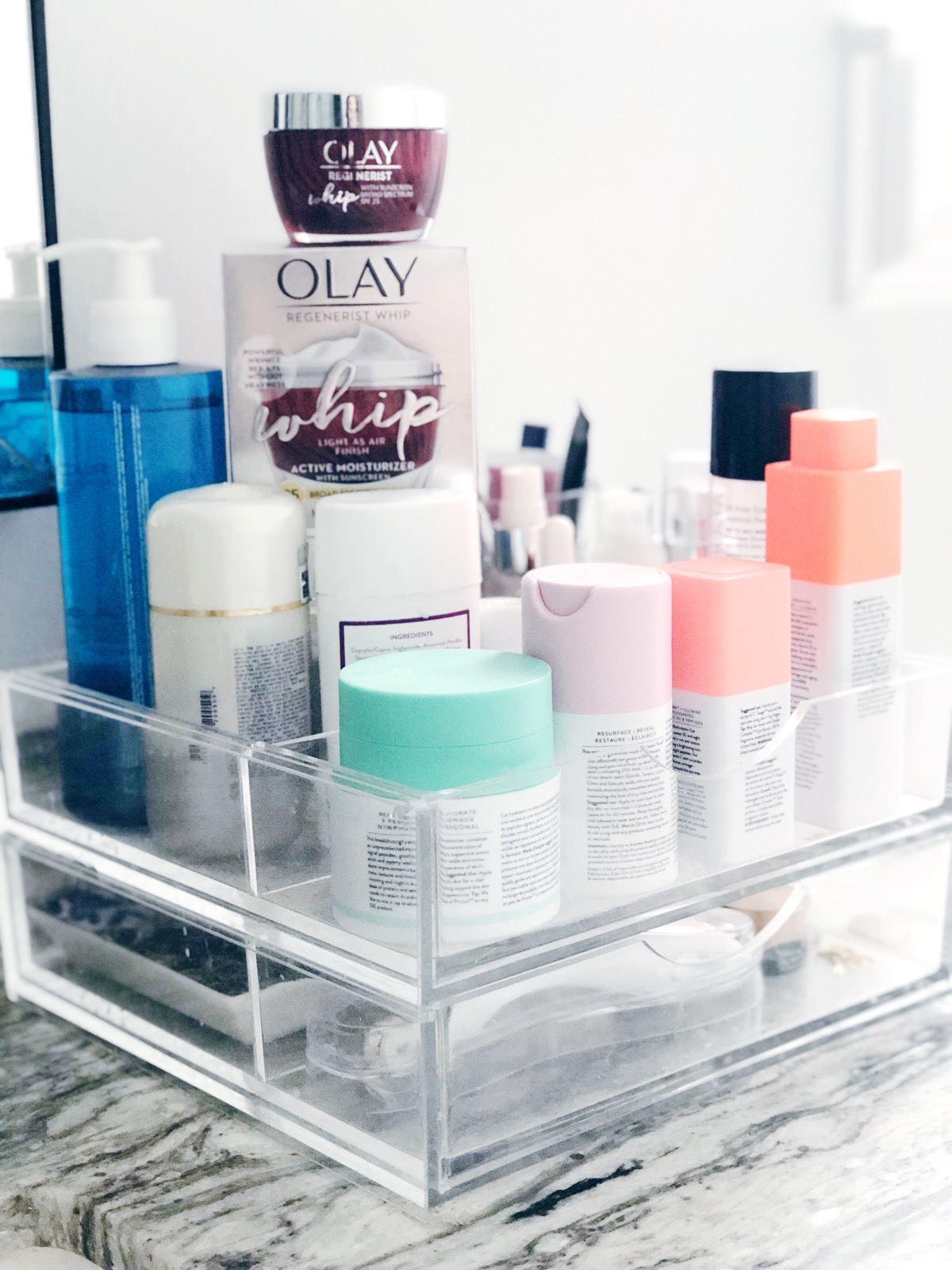 If you need a product that moisturizes, has an SPF, anti-aging ingredients and perfectly primes your skin for makeup and keeps it shine-free all day, try Olay Whips! You can purchase Olay Whips a Walmart here.