When Harper was an infant, I ordered the Boon Flair highchair (see my review here) and we used that for her entire baby/toddlerhood. Lincoln started eating solids at 7 months old and Harper was still using the Boon (without the tray) at this time because it was a great height for her to eat at our kitchen island.  So, we purchased an IKEA highchair that was lower and allowed me to easily feed Lincoln and had two highchairs in our kitchen.
Harper eventually got tall enough to sit in one of our Ballard Designs Dyana counter stools, so we moved Lincoln into the Boon highchair.
About a year ago, I ordered our fourth Ballard counter stool (note: they also come in bar stool height) because we felt that Lincoln was ready to eat in a booster seat. I did some research online and found a few options, but ultimately I went with the OXO Tot booster seat because it has a higher back support, great safety features and came in a neutral color. We have been so pleased with it – both aesthetically and functionally.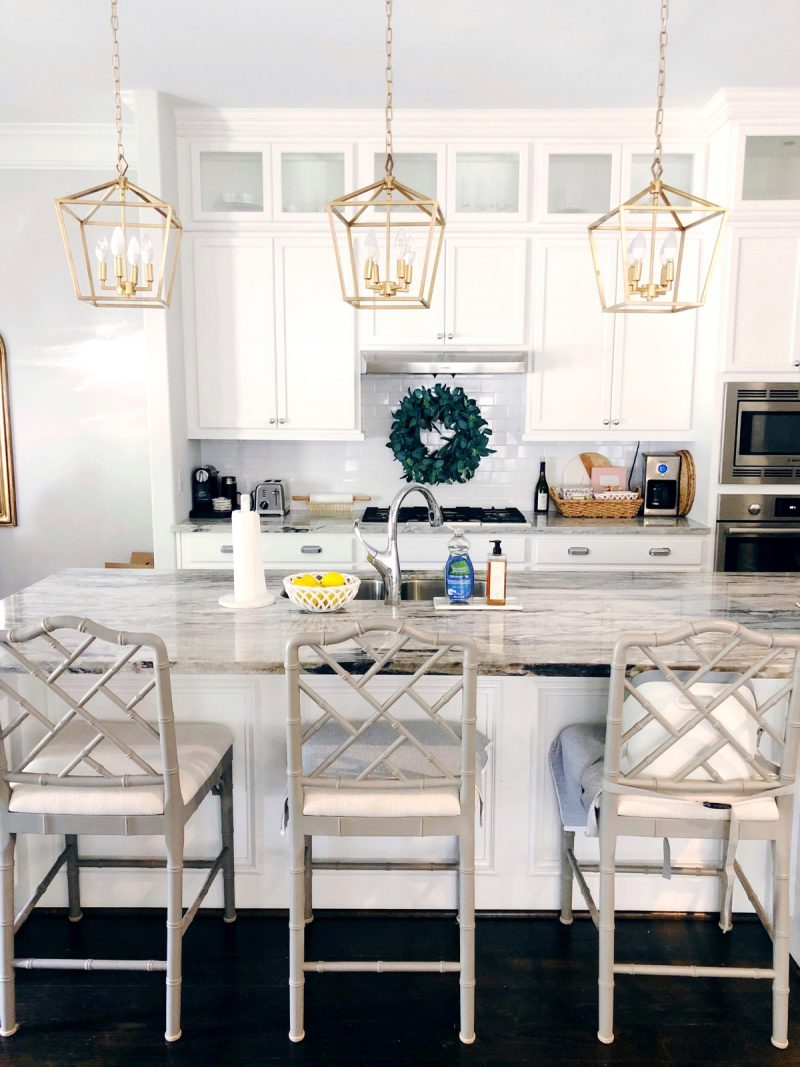 It has three sets of adjustable straps – one to go around the bottom of the chair, one to secure to the chair back and one to actually strap your child into the chair. It's the perfect height for Lincoln to comfortably eat at our kitchen island. I love that there are no more trays to clean and that the seat itself is incredibly easy to remove and clean. I usually just wipe it down with this spray.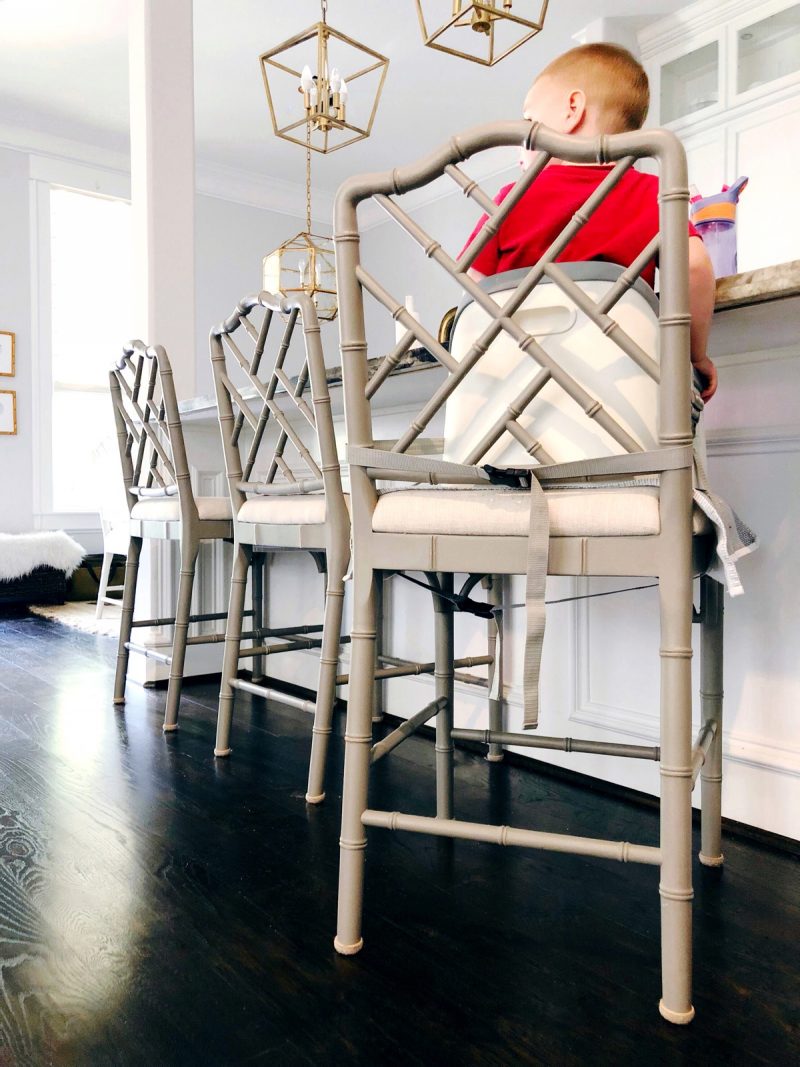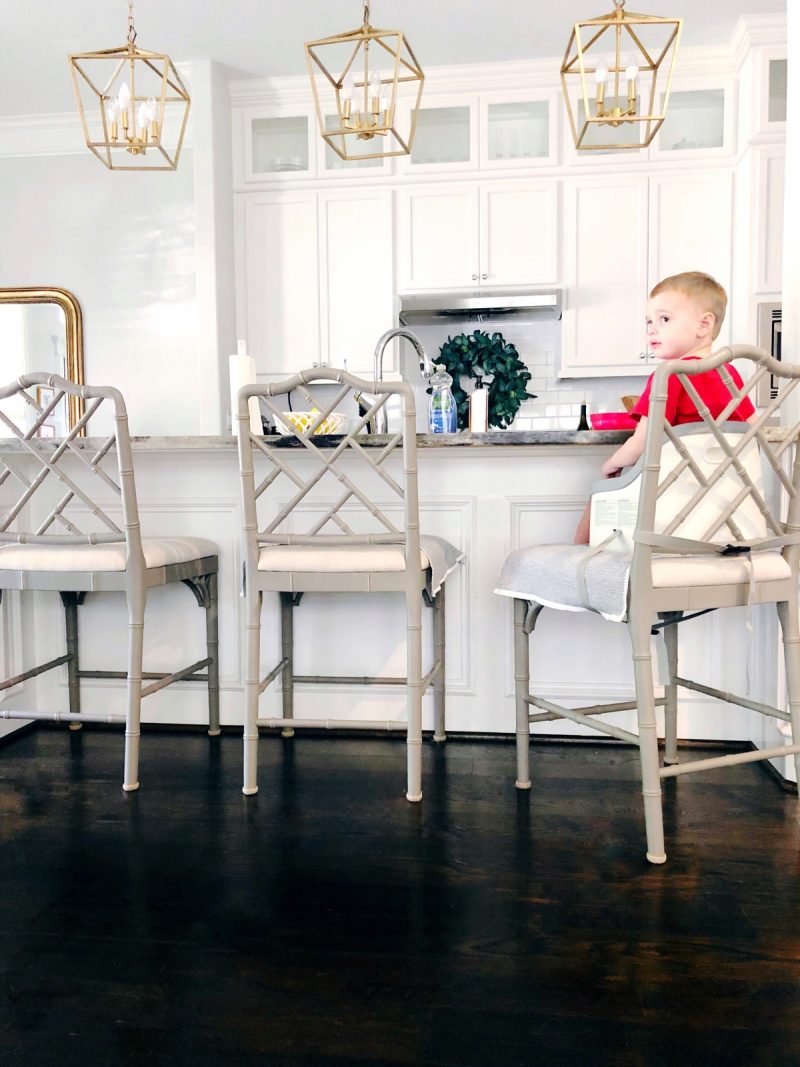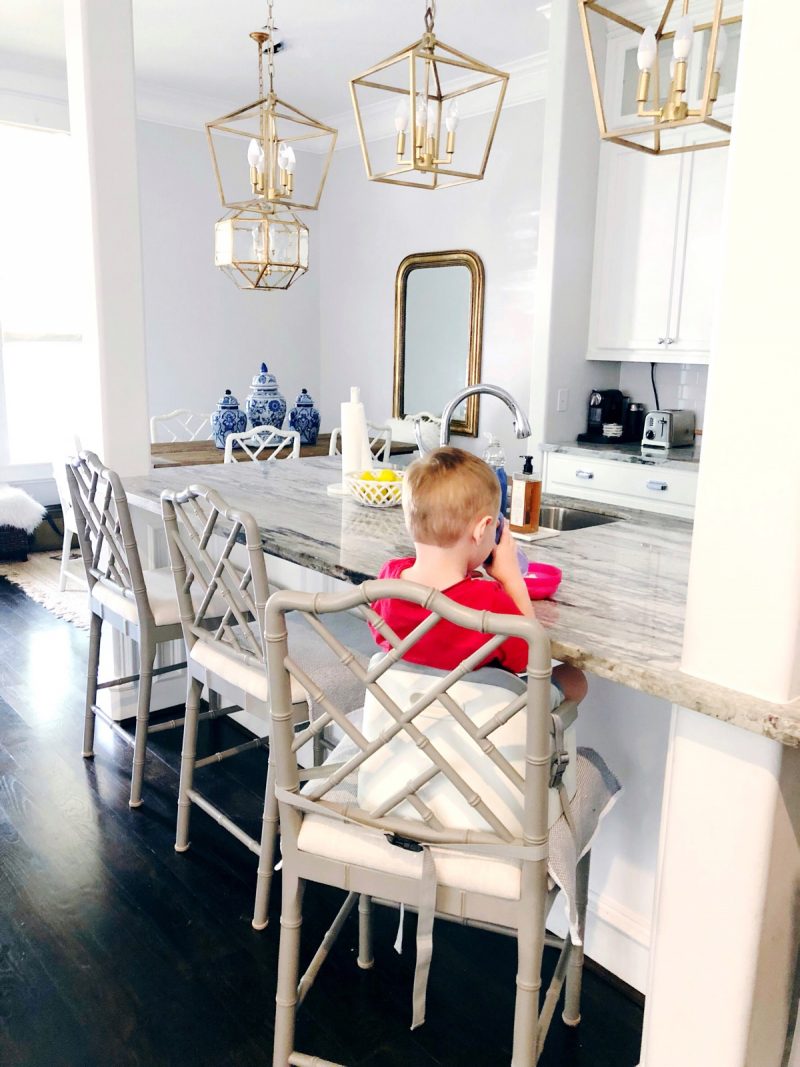 I can't imagine a better booster seat to transition your toddler to – I'm so glad we went this route and highly recommend it. We place a white kitchen towel underneath the booster chair because Lincoln is still quite a messy eater. I find this to be a super easy way to keep the fabric on our chairs stain-free and you can't even really tell it's there.
Though I'll forever fondly remember our highchair days, I'm loving our current arrangement and I was able to sell our Boon on Facebook so another family can enjoy it now – full circle!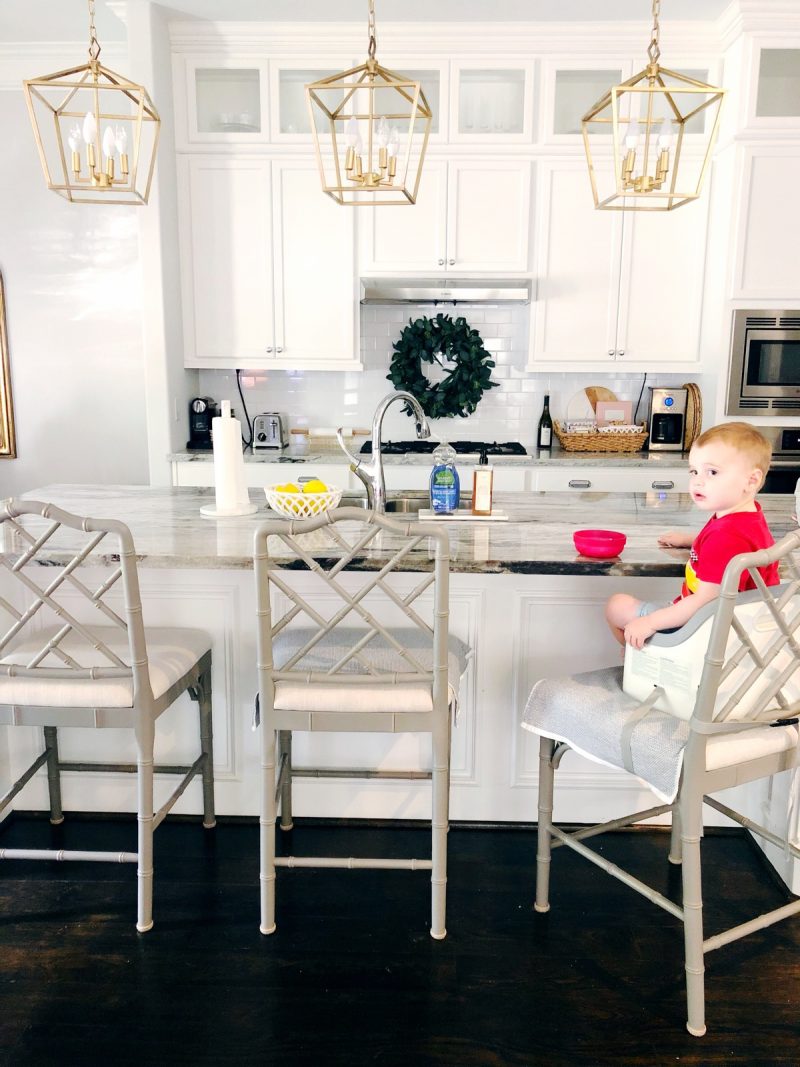 Hope you have a wonderful week!

Shop the Post