This post is sponsored by Native, a natural deodorant brand I've been using for the last six months. I love partnering with brands I already use and love, and sharing them with you!
Whether you're a longtime or recent follower, you've heard me talk about Native deodorant on my blog and instagram for the last six months. In fact, many of your decided to make the switch with me when I first shared it and I hope you're loving it too! Here's the story of why I switched to a natural deodorant.
I had been using traditional antiperspirants for as long as I could remember. In fact, I didn't even realize natural deodorants were available until I became pregnant nearly six years ago and subsequently when I was nursing and started looking into more natural options. I knew retinol wasn't safe to use during pregnancy because even though it's topical, it goes into your bloodstream, so that's what initially prompted my curiosity about the ingredients in other products I used daily.
When I realized how much skin-to-skin contact happened during breastfeeding and how close my baby's head was to my underarm area, it caused me to become even more motivated to make the switch to a natural, aluminum-free deodorant. I trialed different brands on and off for a few years and used natural deodorant for the majority of my second pregnancy.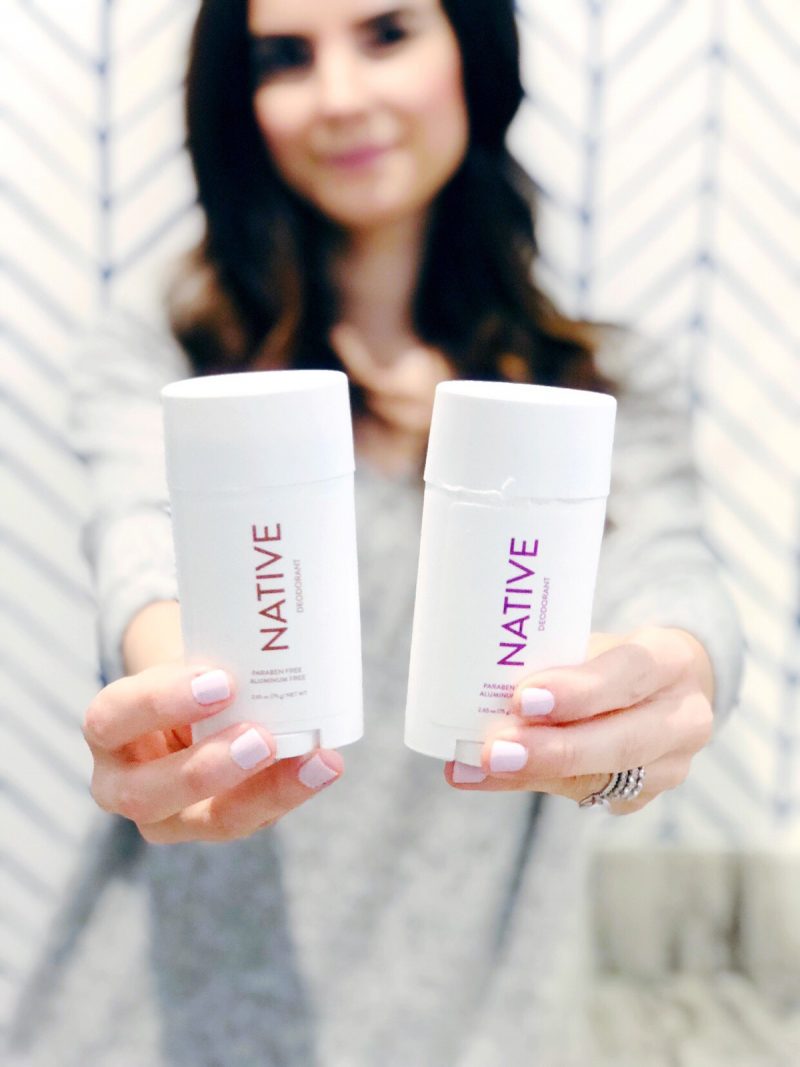 After hearing a lot of my friends and other bloggers rave about it, I ordered my first Native deodorant (the lavender & rose) on April 10 this year and have used it every single day since. It's the natural deodorant I've had the best experience with both from a protection standpoint (it can withstand a 100 degree day – I wore it every day on our beach vacation in Seaside and during my BBG workouts) and from a customer service standpoint.
Today's post will guide you on how to make the switch to a natural deodorant if it's something you're considering too. I can't see myself ever going back now that I've experienced using a natural product like Native. If you want to make the switch, use code veronika10 at checkout for 10% off of your online order!
First things first – it's not all or nothing
I've been asked why I switched to a more natural deodorant if I get Botox and use cleaning products with "chemicals" in them. I believe in making changes that make sense for your lifestyle, so while I'm not on the 100% all-natural train, I do try to make small changes to the products I use here and there. I diffuse essential oils instead of burning candles or using perfume (I do burn candles around the holidays sometimes), I use a lot of clean skin care products and we use free and clear laundry detergent most of the time. Little changes add up and your deodorant is something you use daily, so it's an easy switch to make.
Native deodorant is non-toxic and created without ​aluminum, parabens, sulfates, phthalates, triclosan, talc, animal cruelty and more. It's made in the U.S. and contains ingredients such as coconut oil (antimicrobial), shea butter (moisturizer and emollient) and tapioca starch (absorbs wetness).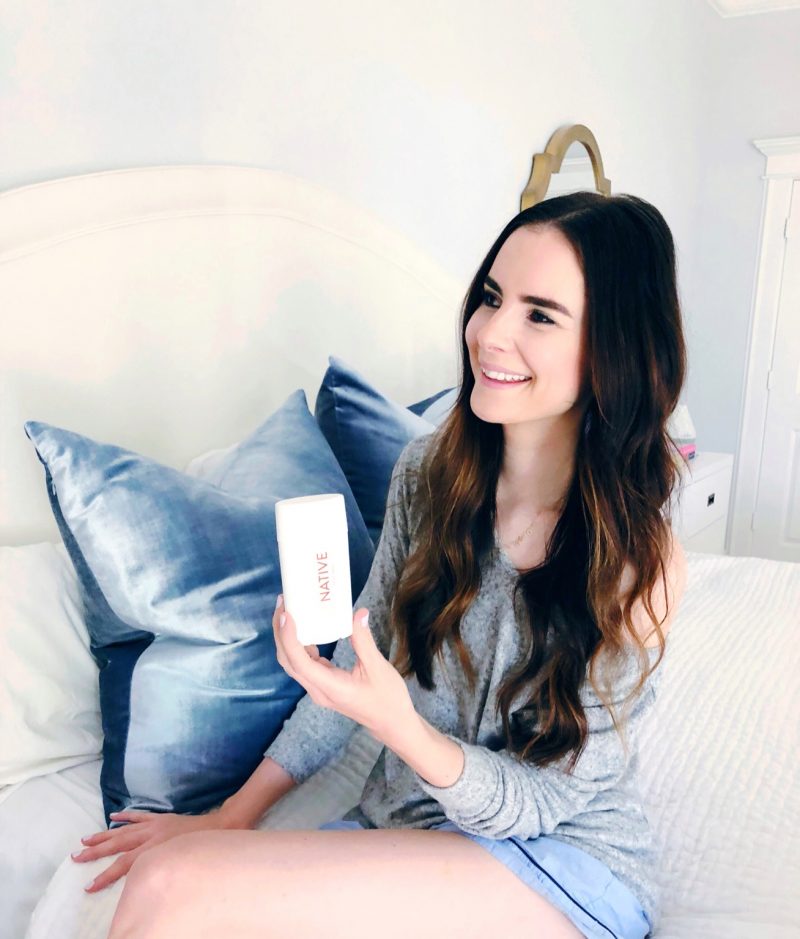 Scents to love
One thing I love about natural deodorants is that they smell better than drugstore brands. They smell a lot more like essential oils (more pure/earthy) versus synthetic scents. I'm really sensitive to scents, so this is a huge bonus for me (in fact, I haven't been able to wear perfume since I had children because it gives me bad headaches, but I'm able to diffuse essential oils and use some lightly/gently scented products like body wash and linen spray made with essential oils). Native just released new fall scents like Orange Honeysuckle and Pumpkin Spice Latte, and I'm HERE FOR IT! I find overly fake scents in deodorants to be nauseating, so I love that Native has scents that aren't overwhelming.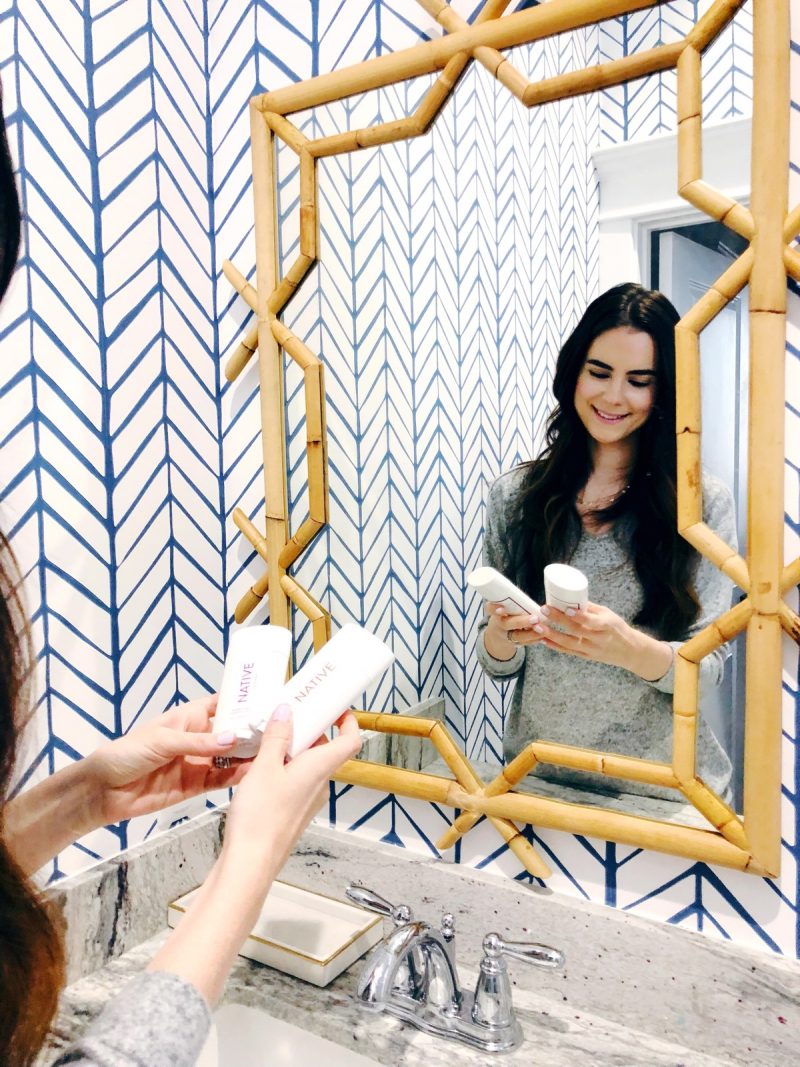 FYI: It's not an antiperspirant
A natural deodorant will not stop you from sweating – sweating is a natural process and good for your body. It will, however, help keep you smelling fresh. I've used Native through all of my BBG/P.Volve workouts, all summer long in the blazing heat, at the pool, on the beach, etc., and haven't ever smelled. I still sweat (I mean, who doesn't in 98 degree heat?!) but it always keeps me smelling good and that's what's important to me. I'm not a huge sweater during normal activity in day-to-day life (in fact, I keep a space heater at my desk), but during workouts I can sweat as badly as the rest of em' and Native always keeps me fresh.
Armpit detox
I've read about doing an "armpit detox" before you start using a natural deodorant (you can google for instructions on how to do this, but it involves bentonite clay and apple cider vinegar). I didn't do the detox and found my natural deodorant to work just fine (and I was using a clinical strength antiperspirant on and off before I made the switch). Apparently, this detox method is an important step to ensure natural deodorants work more effectively, but I'm not sure what science there is to back this up other than anecdotal evidence I've read online, so take it for what it is. It certainly can't hurt and might benefit you if you tend to sweat more heavily.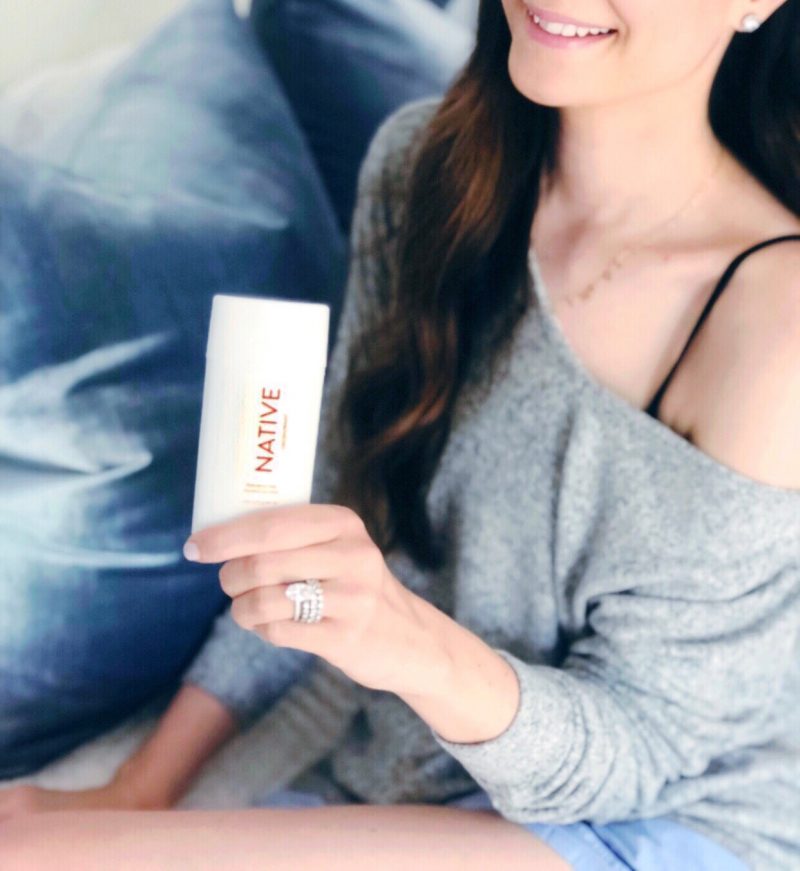 An option for sensitive skin, too
About a month ago, I suddenly experienced a rash on my underarm after having used Native exclusively for nearly six months. I wasn't sure what caused the irritation – if it was razor burn that was irritated by the deodorant or if I suddenly became sensitive to the baking soda in Native's original formula. I reached out to Native via their customer support and they immediately sent me their vanilla coconut sensitive deodorant. I love that they are willing to go above and beyond for customers and stand by their products. My underarm area is totally normal now (I used coconut oil at night for a week or two to help heal the irritation).
Application tips
When using any deodorant, do not apply it directly after shaving your underarm area. I shower at night, so I always shave at night so that when I apply it the next morning, there's no irritation. I recommend holding your Native deodorant under your arm for 10 seconds before you apply. Your body heat will naturally warm up the formula and allow it to glide on with ease.
Worry-free trial
Native has more than 6,000 5-star reviews on their site, but if it doesn't work out for you, they offer free returns and exchanges in the U.S.  You can even subscribe and save $2 per stick and have it delivered to your door every one, two, three or four months (mine seems to last forever!) I'm confident you'll love it as much as I do, but if for some reason it doesn't work out, you can get a refund. Use code veronika10 for 10% off of your online order!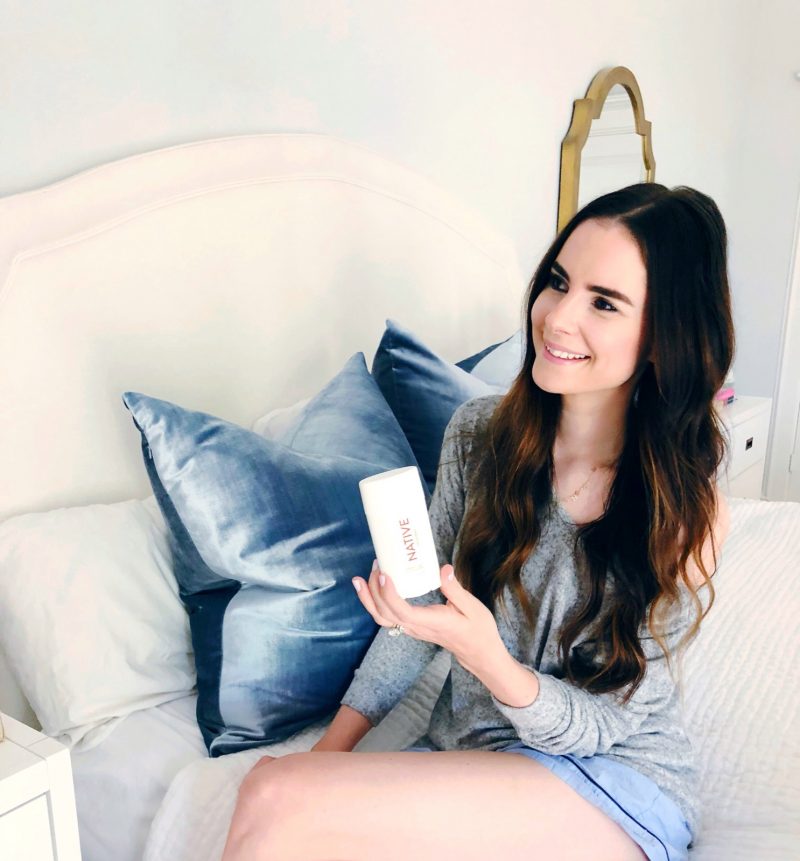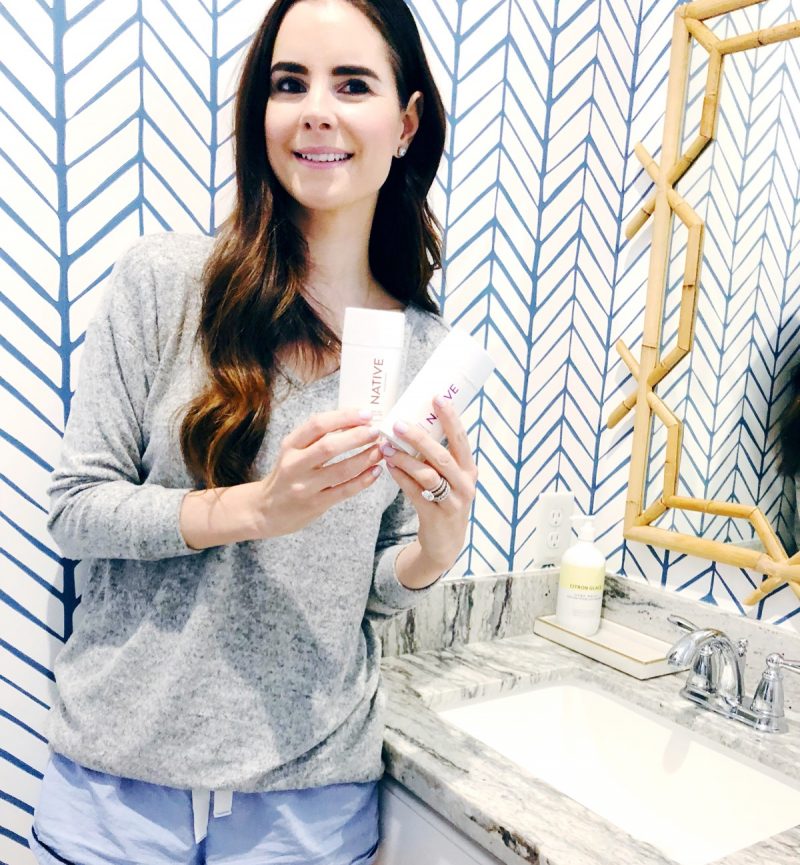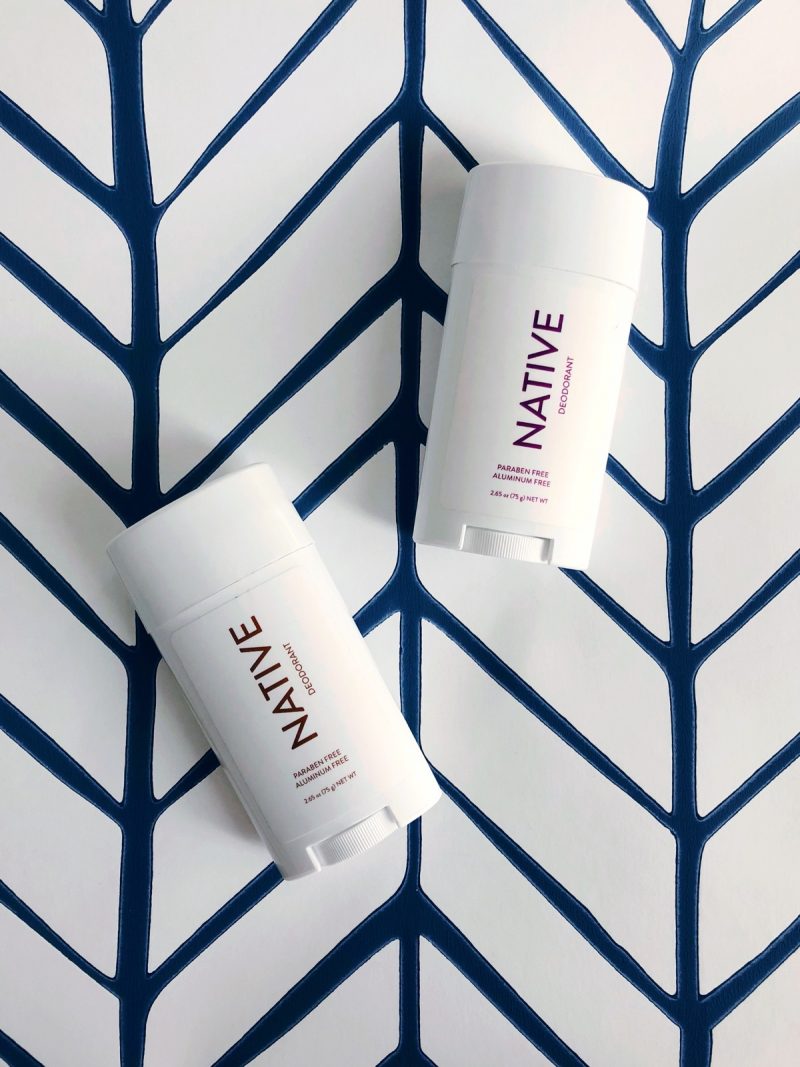 Have you tried natural deodorant? Why did YOU make the switch? Don't forget to use code veronika10 for 10% off of your online order!


Shop the Post