Because we're traveling for Christmas this year, we're going very low-key on gifts – and after countless playroom purging sessions, it's a tradition I'd like to continue. I've read multiple articles that actually support that having less toys is better for kids – and that the less toys they have, the more creatively they'll play with the ones they do have.
As we've purged our playroom over time, below are the toys we notice our kids enjoying most and playing with consistently. I wanted my gift guide to reflect things our kids love and use most often in hopes that your kids will love them too!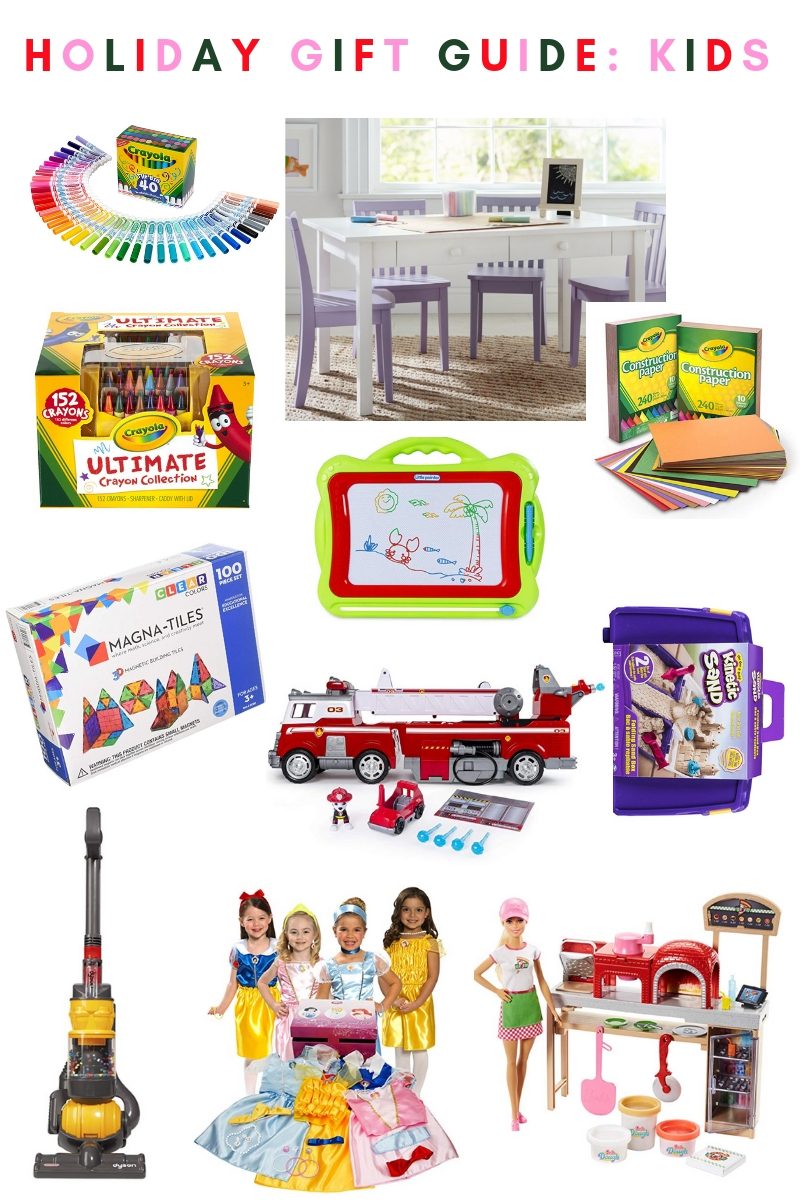 Craft table, markers, crayons and construction paper
Harper especially loves to draw and color – but Lincoln is into it too these days. If you're looking for a splurge gift, this craft table is high-quality, easy to clean and can fit six chairs around it. Plus, it has drawers, which I love for storing extra paper and crayons. We also love this crayon and marker caddy.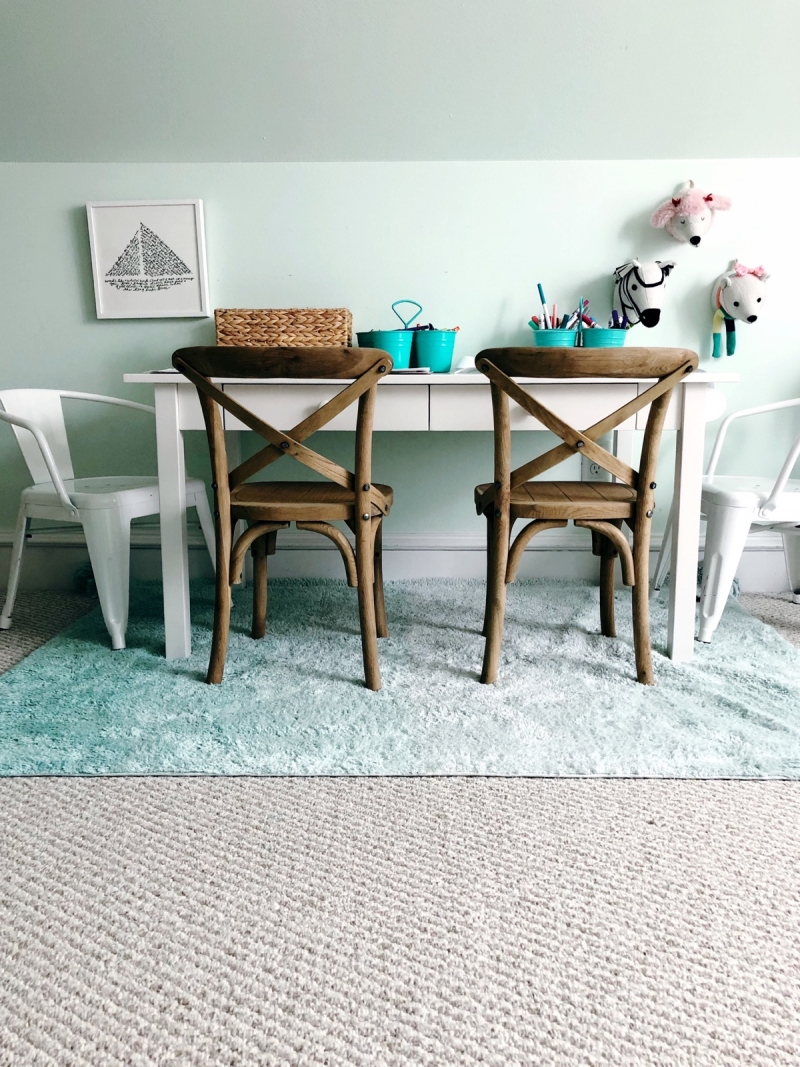 Magnetic doodle board
Speaking of drawing – we've had this board for years and it still gets used all.the.time. Both kids love it and it makes its way into every room of our house. Highly recommend this and the mini versions ae great for travel.
Magna-tiles
Our kids love these so much, we bought a second set. These can keep the kids entertained for quite some time – they build garages for their cars and trucks, train tracks, houses, the list goes on! They build towers and knock them down. I love that they can get creative and use their imaginations and fine motor skills to build.
Science kit
We don't play with this daily, but on weekends, when the kids won't nap and all we want is to sit down and drink our second (okay, third) cup of coffee, this keeps them busy – we have them play by the kitchen sink using their step stools.
Kinetic sand
This is another thing we break out on weekends when things are about to hit the fan. Kids can get creative, it's not super messy and it's fun to play with (I love it too!)
Paw Patrol fire truck
This thing is freaking huge, but Lincoln LOVES it. In fact, he loves all of his Paw Patrol vehicles and pups and plays with them more consistently than any other toys.
Dress-up clothesBoth of our kids love to throw on a Disney princess dress and dance in our playroom. They know how to use Alexa now and they ask her to play Taylor Swift or Blippi.
Dyson mini vacuum
I just got this for the kids recently since it actually does have suction and I ask them to help me do the stairs. To be honest, I wish I would have just gotten a small dust buster – it works better and is still easy for kids to carry.
Barbie sets
Harper keeps her barbies and accessories in her bedroom and she loves creating elaborate "set ups" for them, which is exactly what I did as a little girl. She loves any sets that come with accessories. The more, the better!
These are just a few ideas based on what our kids enjoy most – hope you find a thing or two your child(ren) will love too!