In 2013, I shared my love for bag organizers and dedicated an entire post to the subject. I recommended one I had purchased on etsy, but I decided to write an updated post after discovering one that I think is much better (and it's cheaper, to boot!)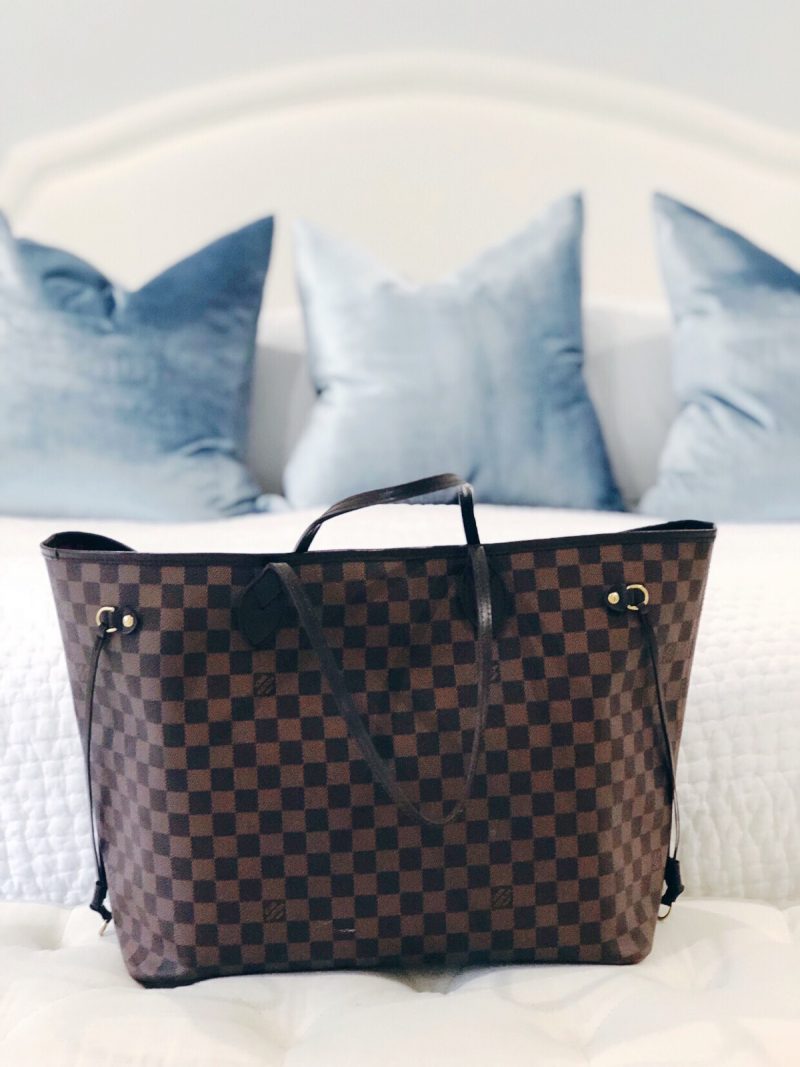 I included it in my recent amazon purchases post, but I decided to do a comparison so that you can see why I love the new one so much.
First things first, mine is the size XL to fit my Louis Vuitton Neverfull GM handbag. You can purchase the size that best fits your handbag, but this is the one that was recommended for the GM and it fits perfectly.
What I love about it is that it has pockets along the perimeter but also a detachable zippered pouch that velcros into the center. My old one had pockets along the perimeter, but the middle was totally open, so my handbag inevitably became a black hole. Plus, it didn't fill out the bag as well.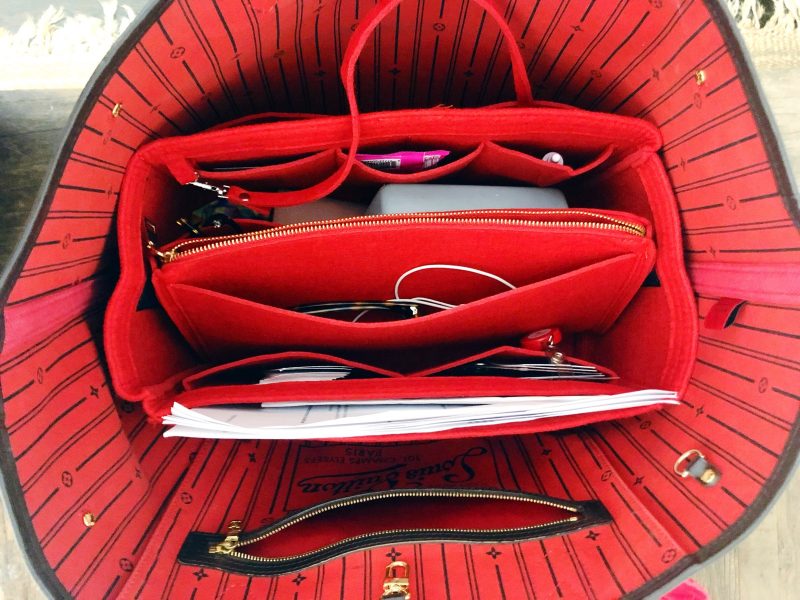 New one – inside the bag, old one to the right.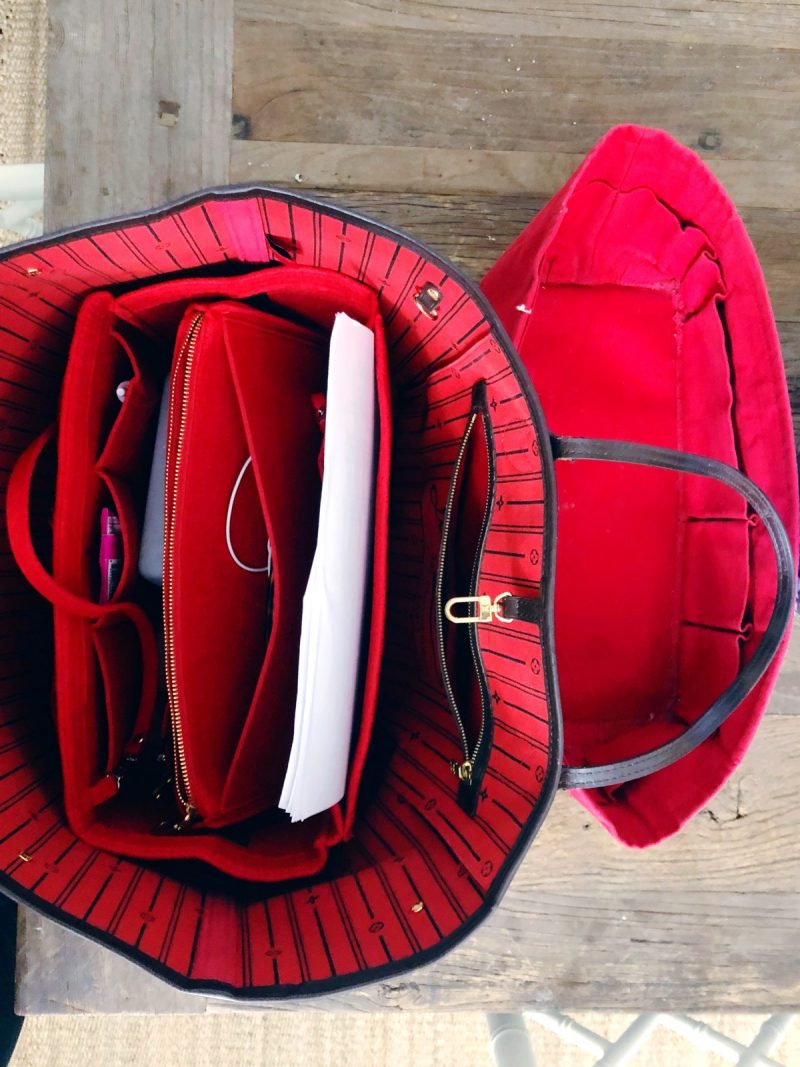 My new bag organizer is made of a thick felt-like material (the older one was a thinner canvas) so it feels more supportive. The old one came with a very thin piece of flexible plastic to give the organizer a little more stiffness on the bottom, but the new one is thick enough not to need any extra support.
When you carry a tote bag, you need an organizer like this or your purse can (and will) become a black hole. I didn't realize my old organizer wasn't quite doing the job until I got my new one. I love that the new one has larger pockets because they can fit 8 ½ by 11 paper (or a planner, journal, iPad or whatever you're carrying). It's so convenient to keep your papers secured in one place (they used to just get lost in the abyss with my old purse organizer).
The XL size costs $29 and is eligible for Prime shipping. You can buy it here. Don't let your handbag become a black hole. Come to the light!
Speaking of handbags, here are a few of my favorite work and everyday totes: Tory Burch totes | Kate Spade totes | Madewell totes .
Have a great week!
Shop the Post