I love sharing recent purchases and sales with y'all – check out my Instagram stories for some try-ons of these items!
WEEKEND SALES, THINGS I LOVE + RECENT PURCHASES
J. Crew: Up to 50% off of your order with code SPRING! WHAT I ORDERED: tweed jacket, lady sweater jacket (loved this online but returned it – it doesn't look as cute in person!) | For Harper: gingham ruffle dress, light blue gingham dress, olive ruffle shorts, seersucker shorts, pink cotton jersey shorts.


Here are the kids ruffle shorts (harper's yellow top is here and her shoes are here)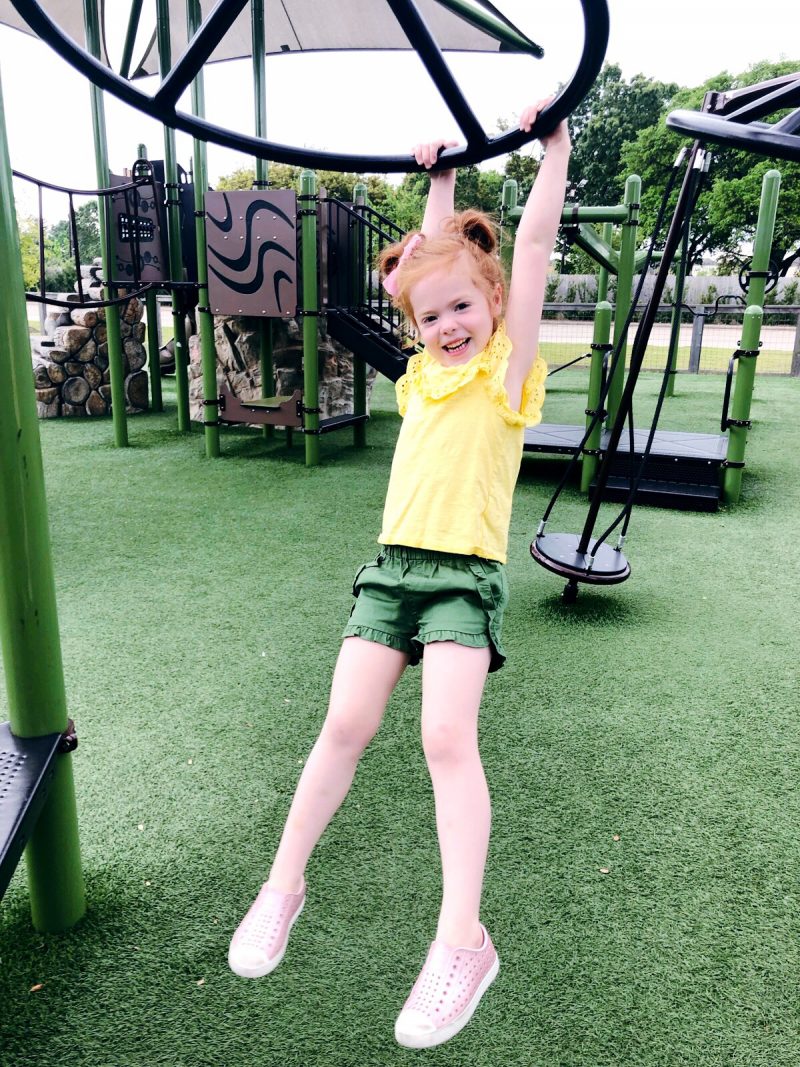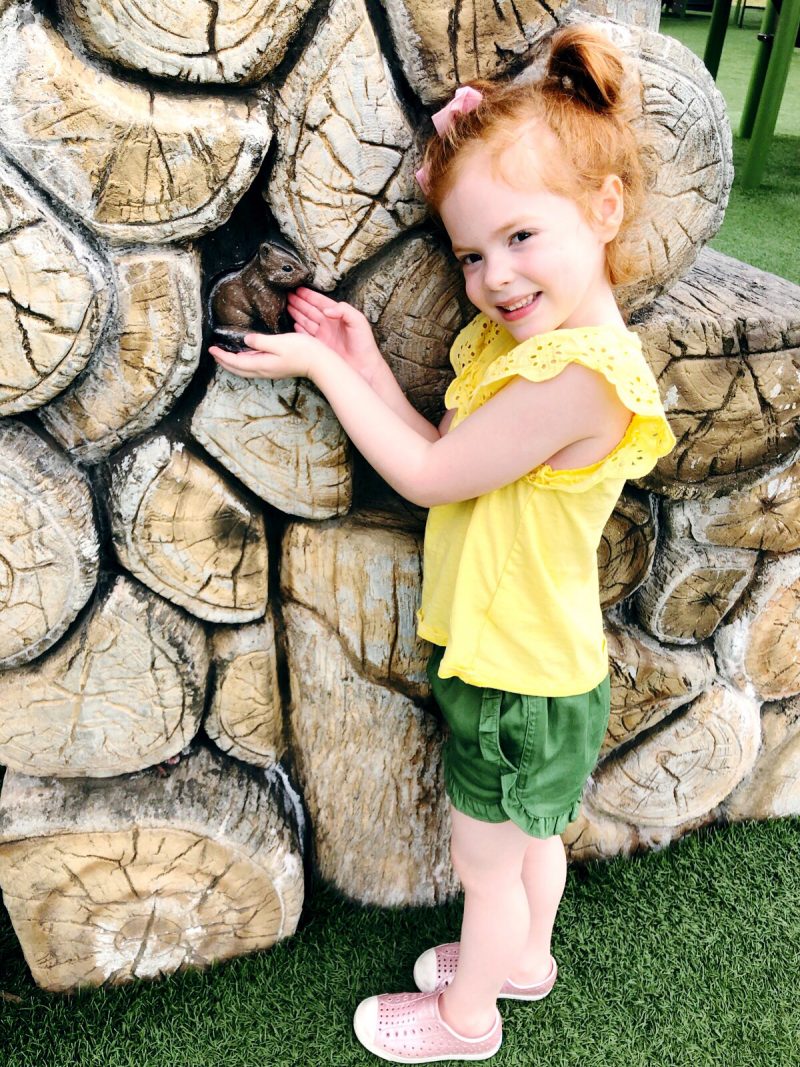 Here are the other shorts: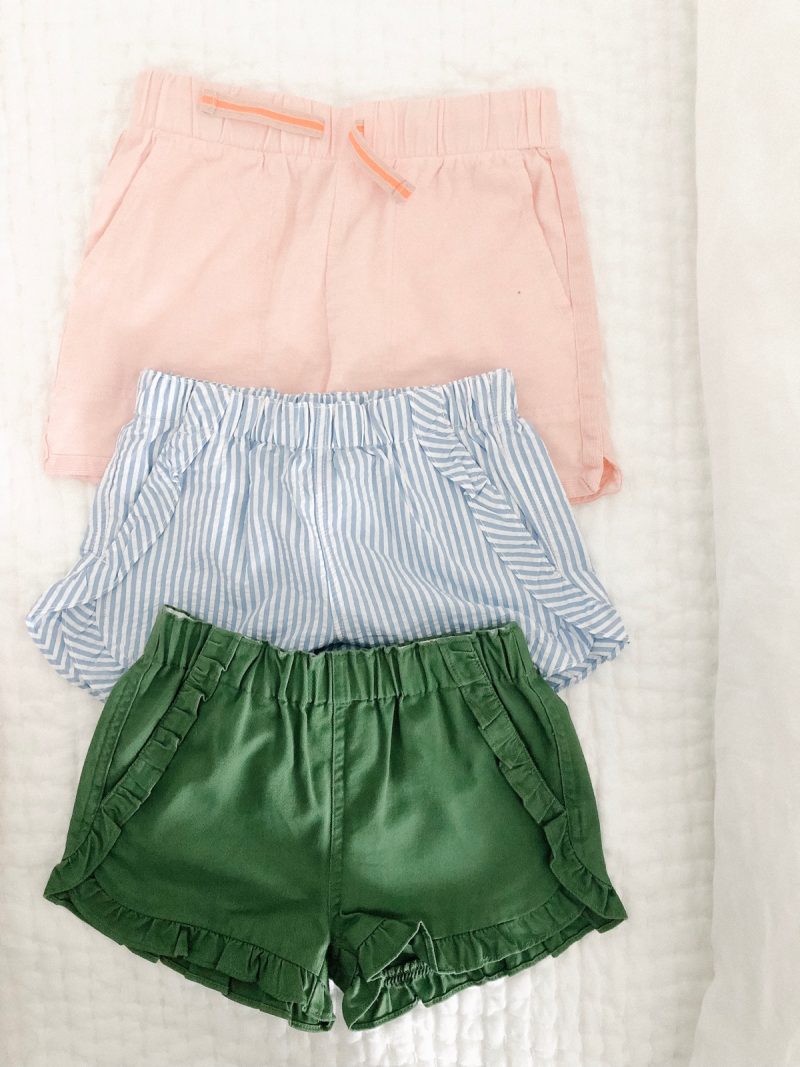 I ended up keeping this insanely amazing tweed jacket – mine is a size 2 (I usually size down as I like a close fit) and I love the rainbow-like details in the threads – so perfect for spring! I love wearing jackets like this to dress up any outfit – whether at the office or with a lower-cut lace tank for a special event or date night – so classic!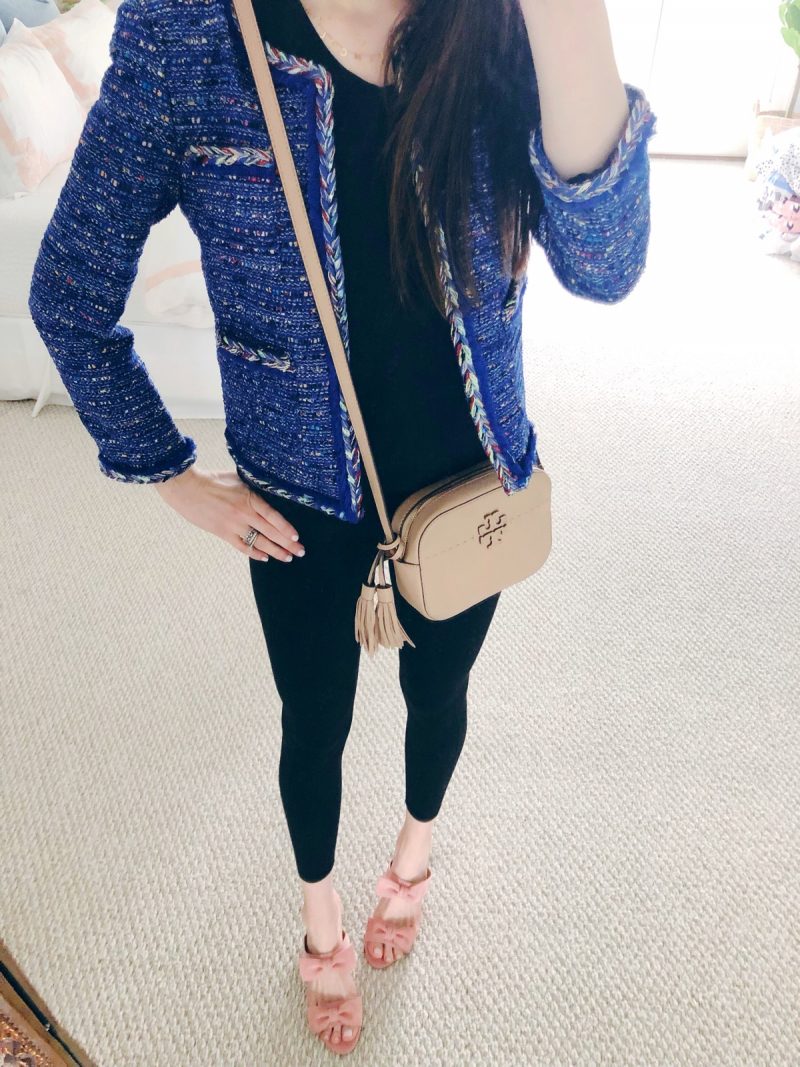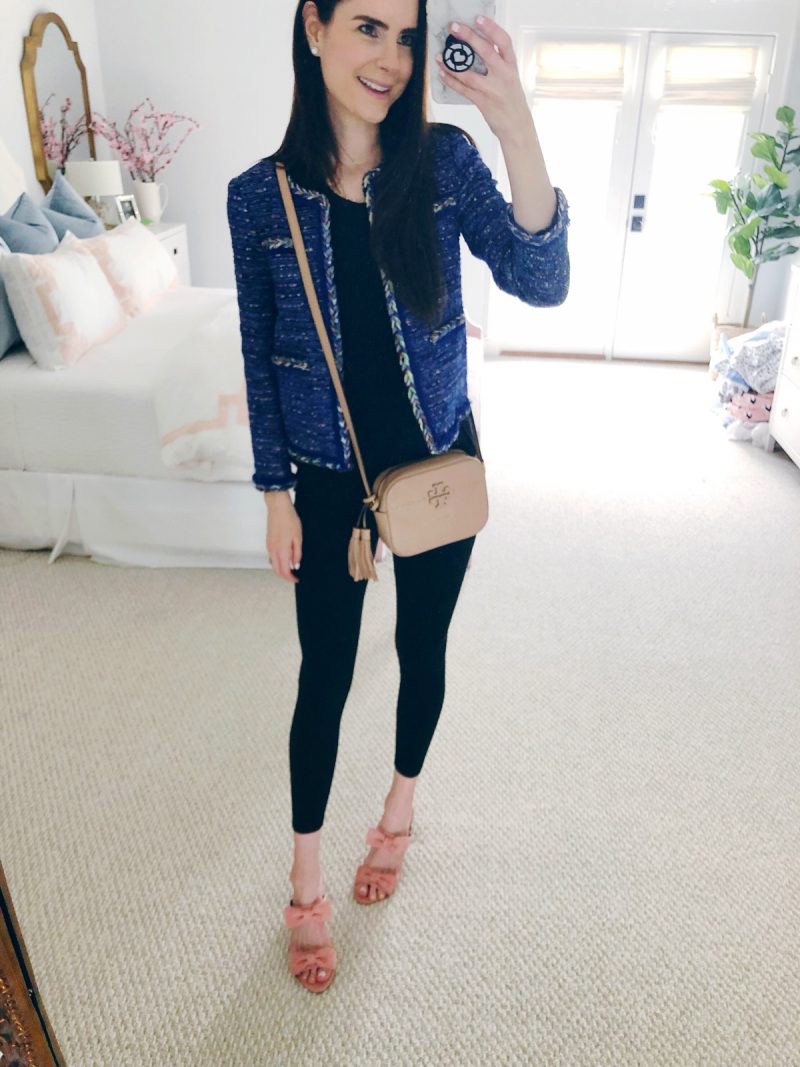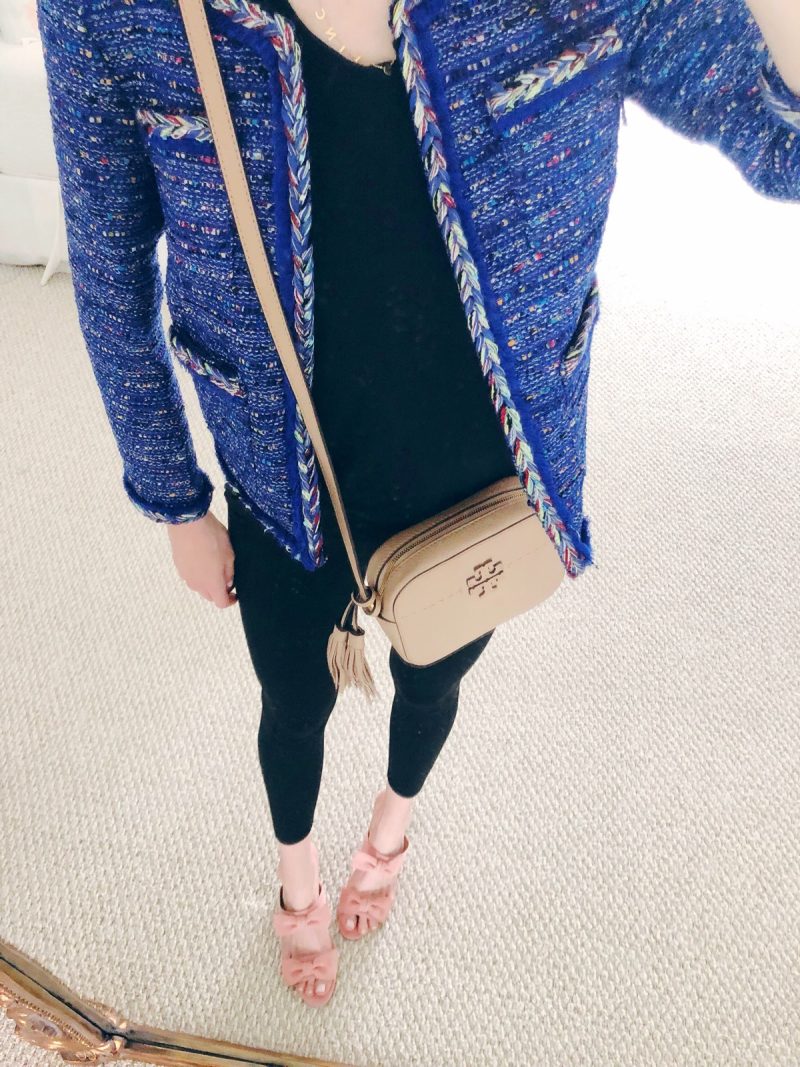 J.Crew Factory: 60% off need now picks. My picks:


Shopbop: I ordered a few straw/raffia clutches to see which I want to keep/like best! I wanted a summer bag that can be dressed up or down. I ordered this, this and this. I really wanted a bag that could be worn cross body, since I was carrying around a clutch on our last beach vacation and it's not the most convenient!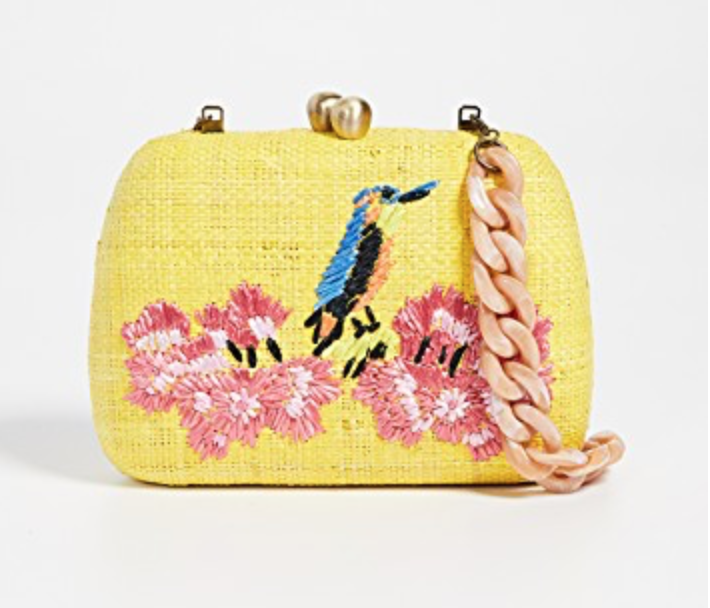 LOFT: 40% off of your purchase with code HELLO. My picks:


ABERCROMBIE: 25% off of $150 – I ordered most of these items – some for Dallas so I didn't want to share yet- but the dresses are amazing!


Ann Taylor: 40% off full price dresses, skirts and shoes: I know I've already shared these, but the bow and scalloped sandals are so amazing – I can't wait to wear them in Dallas! I also cannot get over how gorgeous this green jumpsuit is.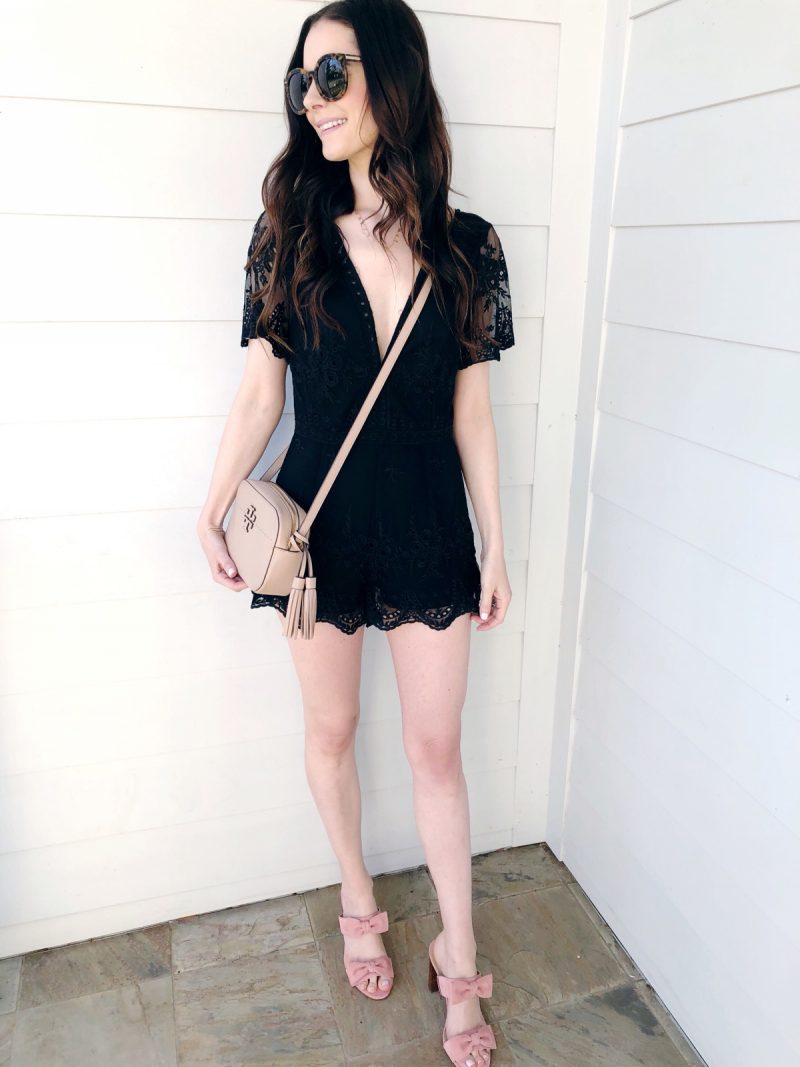 Home décor finds
: I browse online a lot for home-related items (furniture and décor) and I often save items to my favorites folder, knowing I'll want to come back to them one day. Here are some recent finds:

My favorite phone charging cords ever – come in a 3-pack for $13 and are 10ft long #necessary
How cute are these PJs? The bottoms are here and I also love these sleep shorts.
READING & LISTENING TO…
BEST THING I'VE DONE RECENTLY
I will literally never stop talking about the deep happiness and joy my car brings me now that I've had it detailed. It seriously feels like a new car! Highly recommend splurging on this once a year.
THAT THING I'VE BEEN MEANING TO DO…
I'm in dire need of a massage – my neck and shoulders are not in a good place right now. I've had a gift card to one of Houston's best spas for five years now and haven't used it…it's time, my friends, it's time.
WEEKEND TAKEAWAY
It costs nothing to be kind
TRY IT THIS WEEKEND
This banana coconut latte c/o Jillian Harris is giving me all the cozy feels – perfect for a sweet Sunday morning!
CAN WE TALK ABOUT…?
I'm pretty much obsessed with Megan Ann McFarland, an interior designer based in Charleston, SC. She regularly shares home installs on her Instagram stories, and they give me LIFE! So much inspiration – I love it when designers take you along for the ride! I am also curious and love seeing other people's homes.
HAPPY WEEKEND!