Thank you to Amy Vance, professional organizer and owner of Eco Modern Concierge, based in Houston, for contributing this post! So many of y'all have asked for more home and organizing content and I love bringing experts to my blog who live and breathe this stuff – day in and day out.
By the way – in case you missed it, you can see my "favorite home organizing products" post, here.
---
We all know how the KonMari saying "does it spark joy?" If you've seen the Marie Kondo Netflix show, Tidying Up with Marie Kondo, you know she is all about thanking your items and appreciating them, but let's be honest most people and 99% of my clients do not do this. With that said, there are lots of nuggets you can take away from the KonMari method to help you on your journey to a more organized life. Here are organizing tips to help you on your way to getting organized using KonMari principles.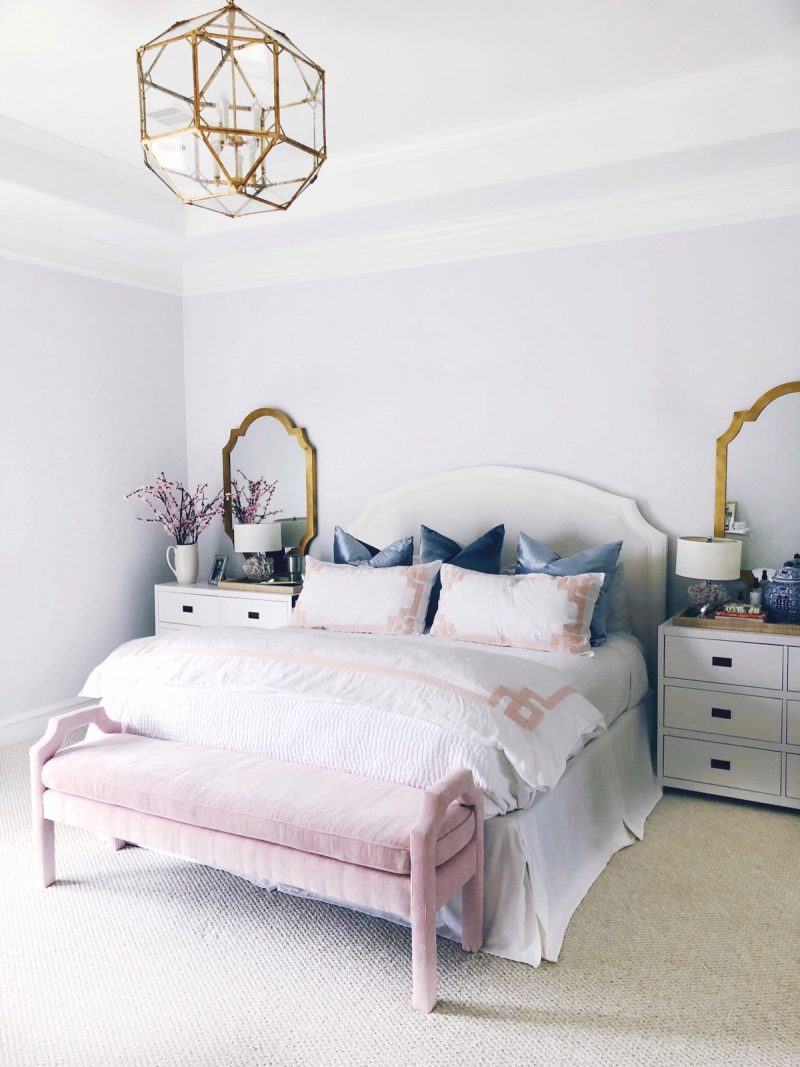 DECLUTTER
This is a basic, simple form of any organization process and should be the first step and that is to declutter. Whether that is getting rid of items from your closet or decluttering before a move. Getting rid of items is very cathartic and can help you relieve so much stress. Many people think of the KonMari method and think you need to get rid of everything. That is not true! Personally, when I am working with clients I am the type of organizer who never forces you to get rid of things and I believe if you like it, use it & have the space for it then totally you can keep it. I can't create space, but can create an awesome organizing solution for you.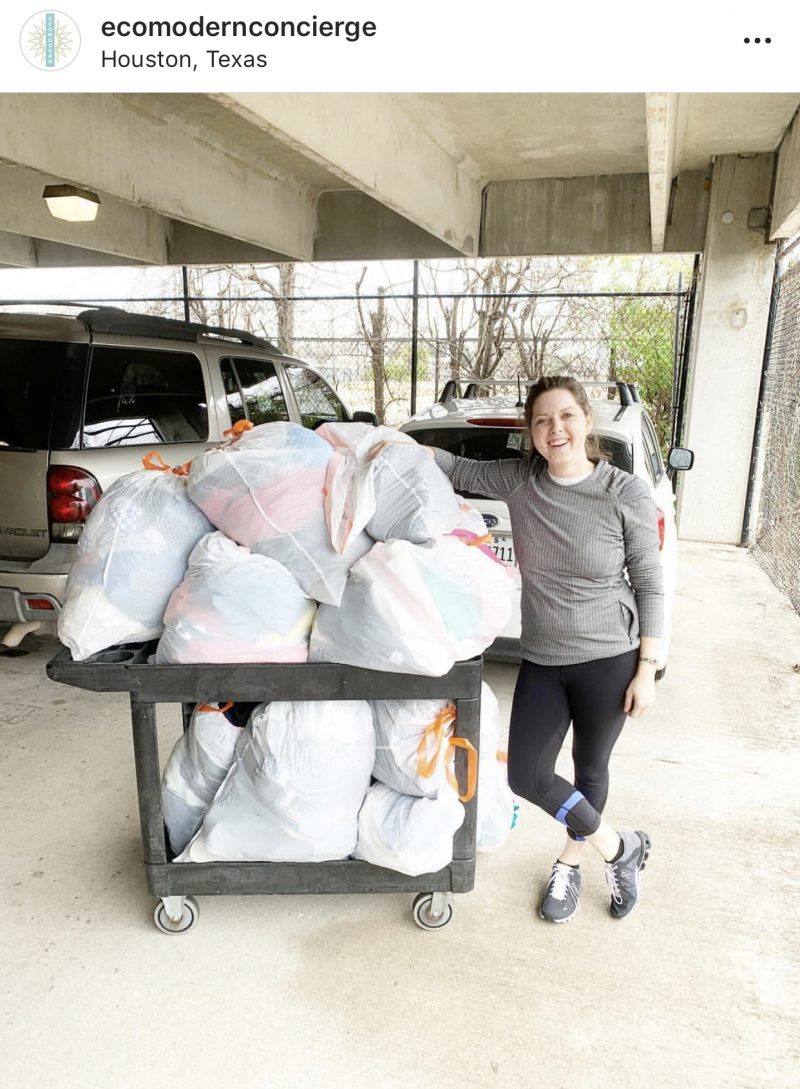 FILE FOLD
This is life-changing for many people. It's where you fold your clothes and put them away standing up. It creates more space in drawers, gives you a more streamlined look and makes it super easy to find items that you are looking for.
DECANT ITEMS
A popular KonMari belief and something tons of my clients do is put items like pastas, grains, cotton balls, q-tips, etc. in other containers to make it more visually appealing. This is usually glass, plastic or ceramic containers. You can choose to make them see through or not.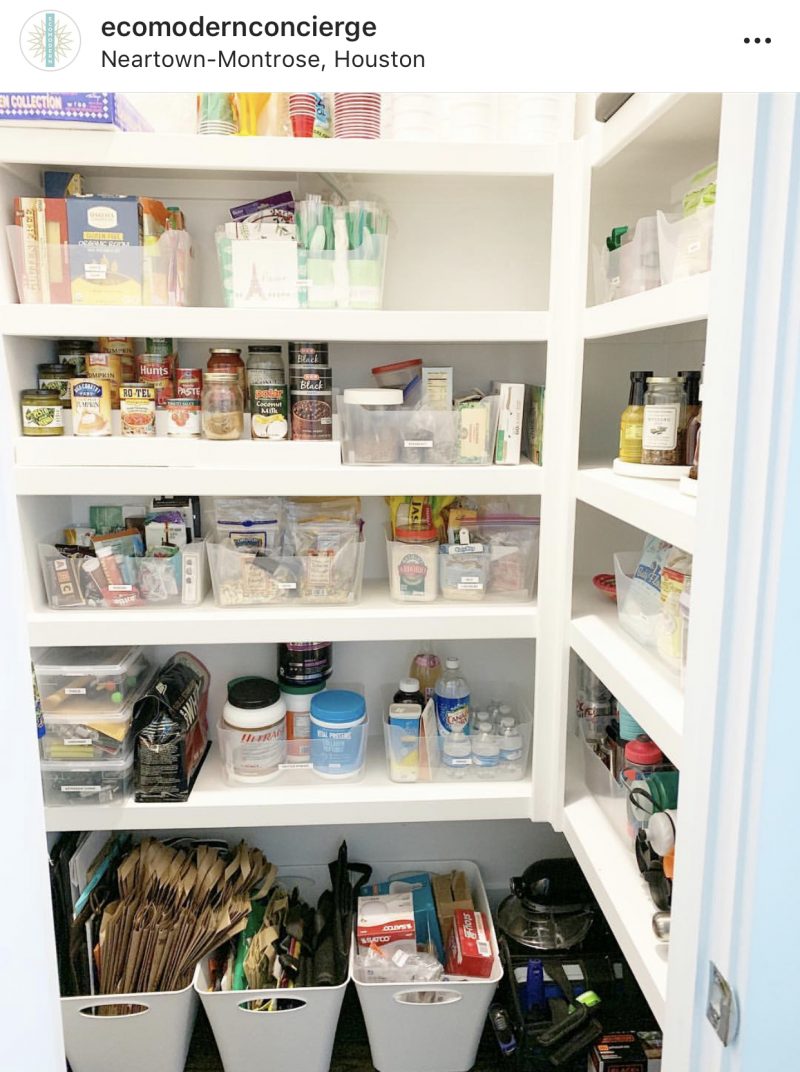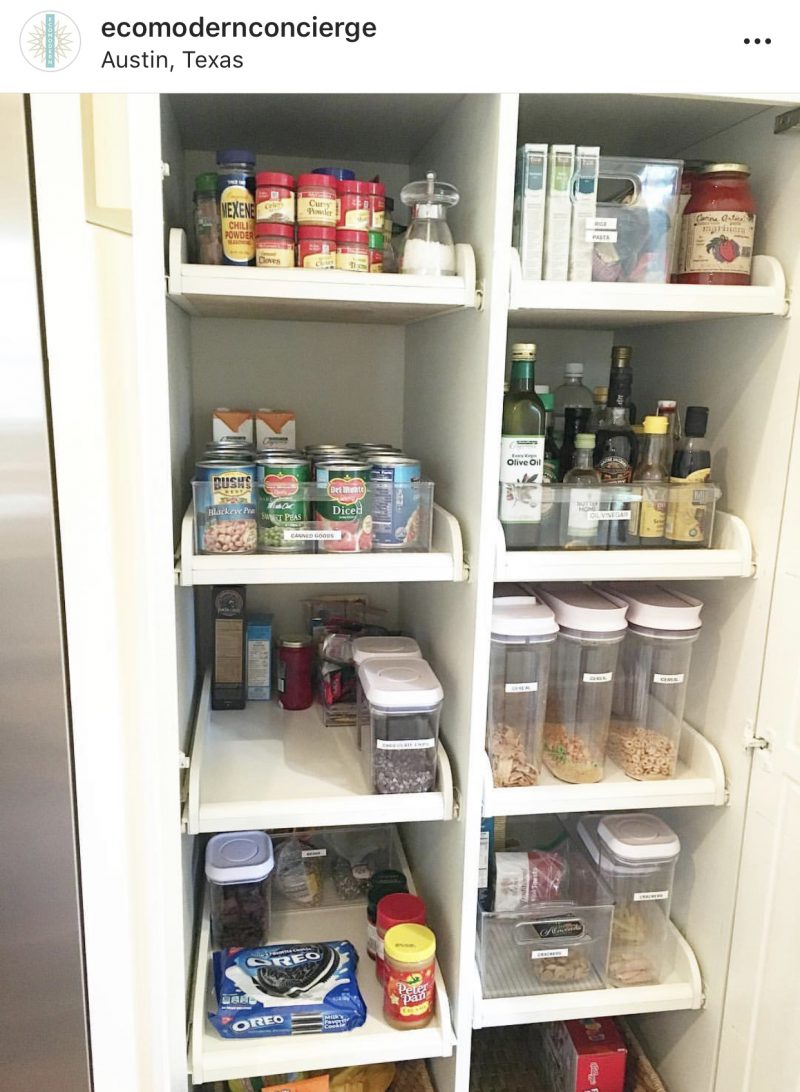 USE WHAT YOU ALREADY HAVE
I say this so often to my clients. If you are not going for a certain aesthetic in your home or in a certain area, then use items that you already have. This can be past organizing products you have purchased, a shoebox, mason jar, etc.
CHOOSE JOY AND HAPPINESS!
When you're organizing, the end result should make you happy, so choose to keep and have items in your home or office that bring you joy and happiness. Visual and physical clutter can often times become unnecessary mental clutter. Organizing can bring you a sense of relief that you didn't know was possible and it can open you up to so many different things.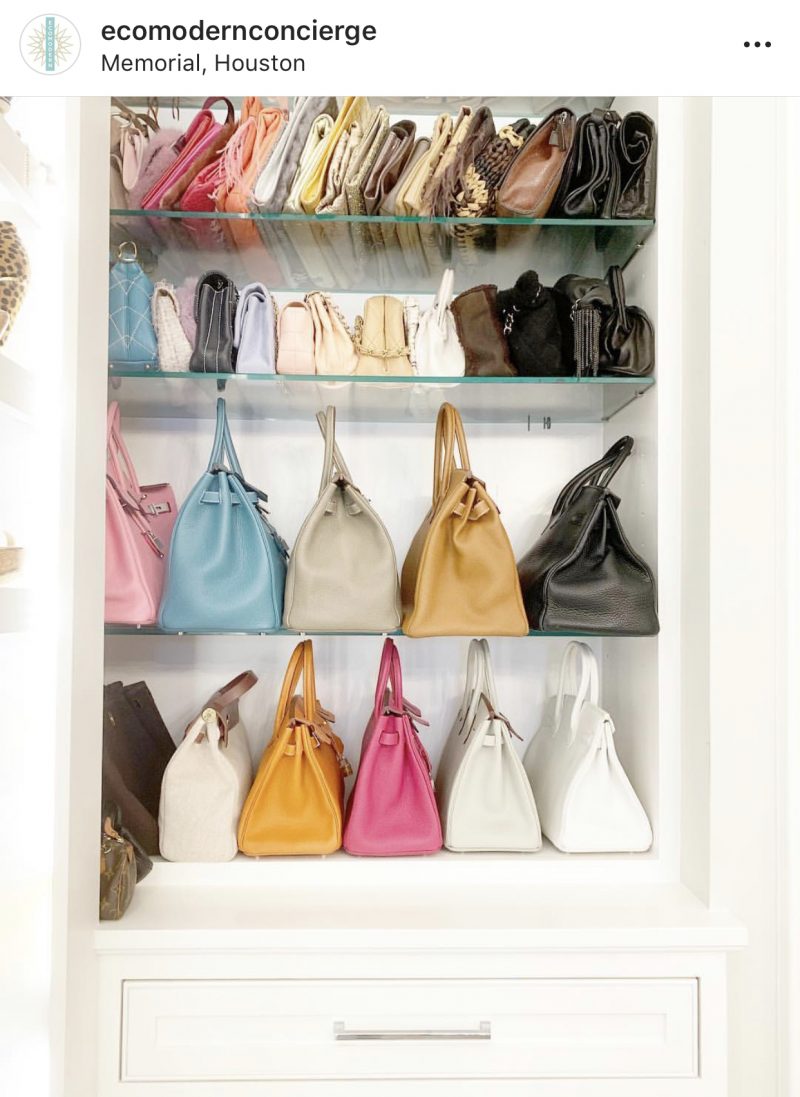 Amy Vance owns Eco Modern Concierge based in Houston, Texas and helps clients get things done that they don't have time to do or don't want to do by providing professional organizing and personal assistance services. If you're looking for a professional organizer feel free to email Amy at [email protected].
PS- Don't forget to check out my favorite home organizing products" post, here!