Thank you Nordstrom for sponsoring this post. All thoughts and opinions are my own.
Y'all know I'm a diehard when it comes to staying loyal to my foundation in particular. When I find one I love, I don't even look at other foundations (which, as a blogger who reviews a lot of makeup and skincare products, can sometimes be to my detriment, because I can miss out on something great!) I used the same powder foundation for over a decade (from high school through 2016) and have been using a cc cream foundation for the last three years.
At the end of April, Tom Ford released a highly anticipated new foundation that's exclusive to Nordstrom called Tom Ford Soleil Flawless Glow Foundation SPF 30 (which is, quite literally, the perfect name for it, but we'll get there in a minute). I purchase the majority of my makeup at Nordstrom because they carry a ton of brands I love and offer free shipping and returns – totally easy and hassle-free!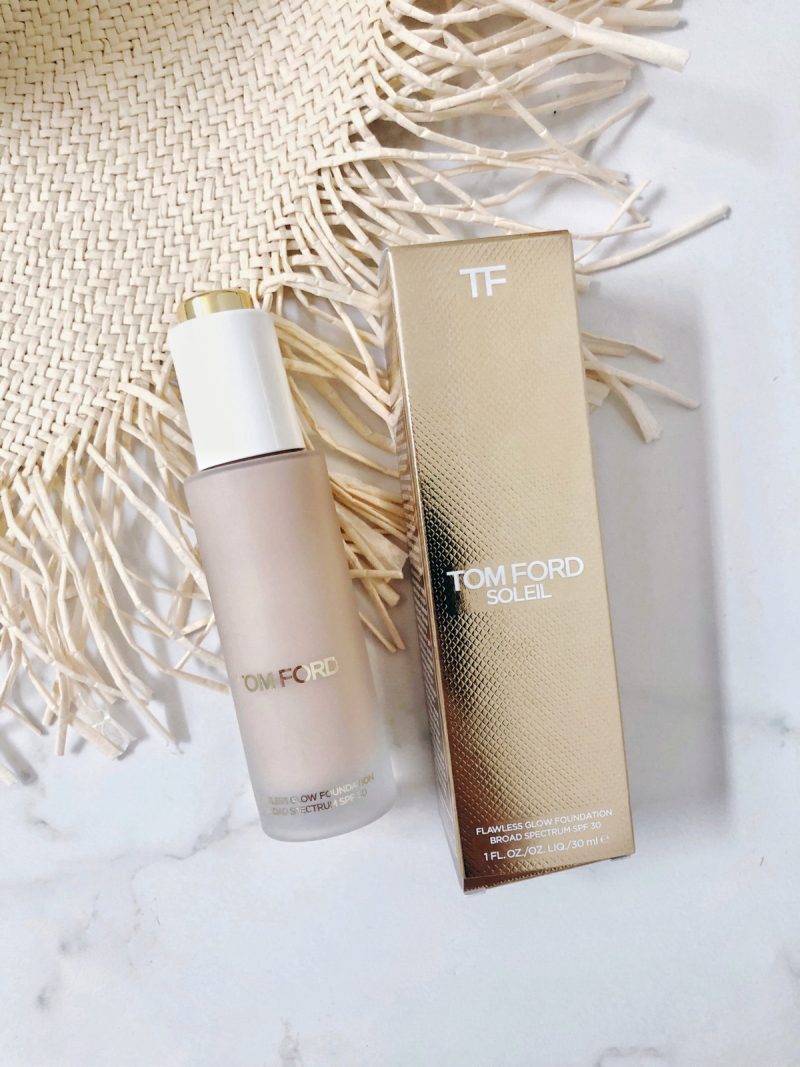 I need to address this before I even get into the post because this foundation is expensive. I mean, it's the most I've ever spent on a single makeup product – but it's less than I spend on some skin care products, to give you an idea. The first day I wore it, I said to Kevin that night "I honestly don't think I've ever loved my skin as much as I do with this foundation on." Then I told him how much it cost per bottle and he said "well, how long does it last?" I said, "I don't know, maybe a few months." To my utter shock he said "well, if it's something you love that you use daily, then the cost seems justified if you break it down by month." My face was like the emoji with the wide eyes, as you might imagine. Maybe he was entranced by the glow, haha!
Because it's new, there aren't a ton of reviews on Tom Ford's Soleil Flawless Glow Foundation SPF 30 online right now, so I want to make this post as comprehensive as possible because I was scouring the internet for reviews and swatches to help me pick my shade out (more on how I did that below!) If you're going to spend this much on a foundation, you need to know absolutely everything. So, let's begin!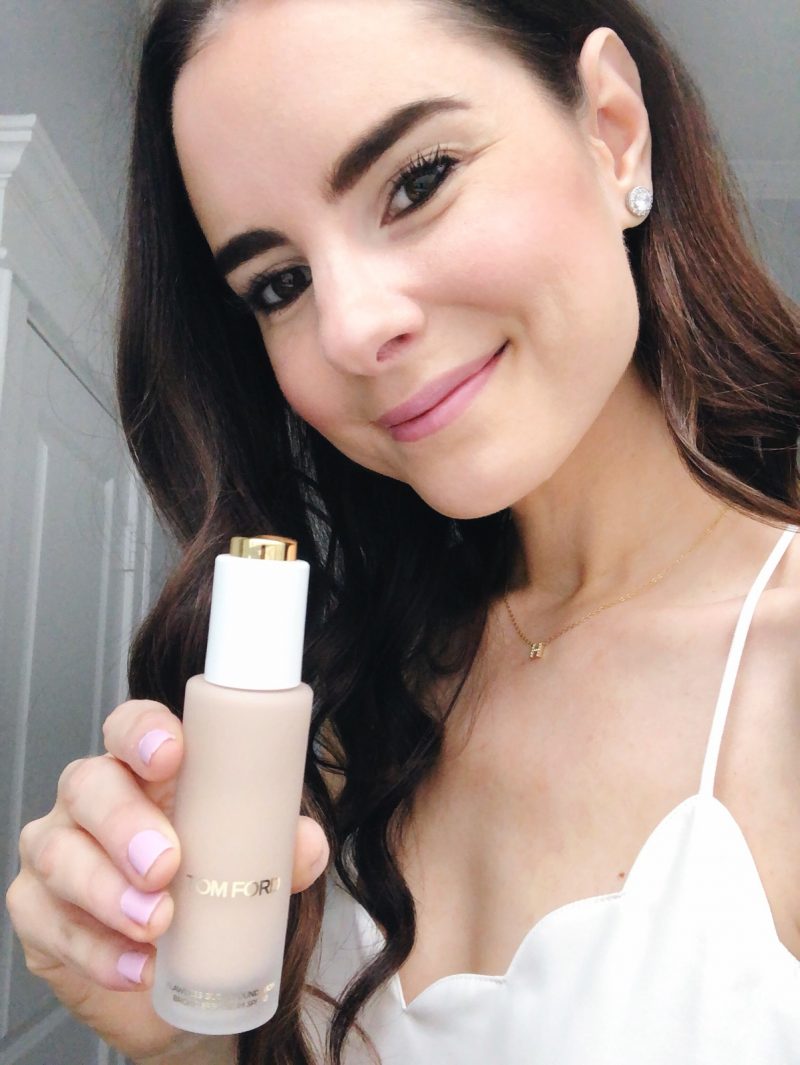 Here's a quick product breakdown and then I'll get into my thoughts and information on how to find your shade, etc.

SHOP IT HERE:


The Tom Ford Soleil Flawless Glow Foundation SPF 30 is a sheer to medium coverage foundation (it is buildable) with a serum-like consistency.
It adds a glow to your skin with zero shine (I still have no idea how this is possible, but I literally can't stop staring at my skin every day since I've worn it). I've even annoyed Kevin multiple times by being like "look at my skin!" and he doesn't get it but says I "look pretty"
It's very hydrating – perhaps especially ideal for mature skin as it does NOT settle into lines at all (in fact, it wears so beautifully, that it far exceeds my usual cc cream in terms of not settling into areas of the face like the sides of my nose and forehead area).
It's oil and alcohol free + paraben-free; sulfate-free; phthalate-free; formaldehyde-free; mineral oil-free; retinyl palmitate-free; oxybenzone-free; coal tar-free; hydroquinone-free; triclosan-free and triclocarban-free.
It's made in Belgium and comes in a glass bottle with a dropper. The formula features a moisture complex of red fruit extracts including watermelon, lychee seed and apple. It has SPF 30 and comes in 24 shades.
Tom Ford Soleil Flawless Glow Foundation SPF 30 contains oil controlling ingredients to create a flawless complexion that applies like a second skin and blurs imperfection (more on this below!)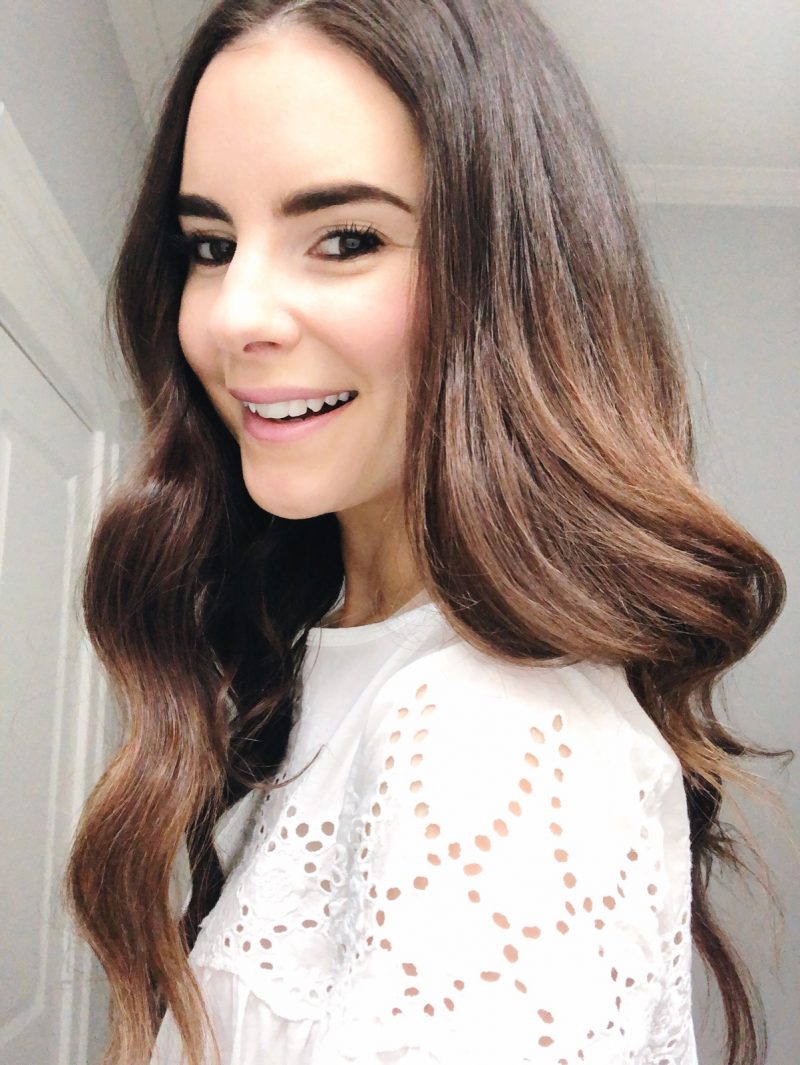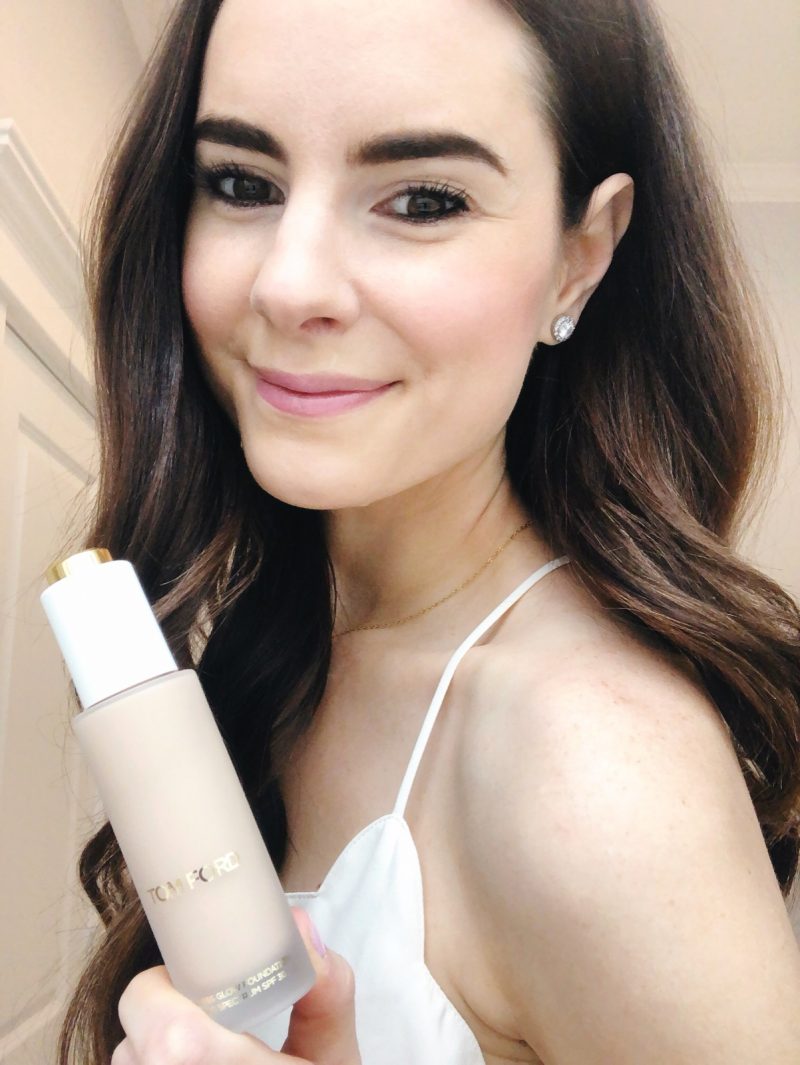 APPLICATION
I apply one drop directly tony foundation brush (I let it drop onto the brush – for sanitary reasons, don't touch the dropper to your makeup brush). I use one drop for each cheek and one for my forehead and I'll use a half drop or a fourth drop if I need a little more for the other areas. Overall, I'm impressed with how little I have to use to cover my entire face.
FEEL
It honestly feels like skincare (ie: feels like nothing on your skin). When I look in the mirror when I have it on, I literally can't believe I have foundation on because my skin feels bare. It's very light feeling on the skin, which is lovely (and ideal for summer!)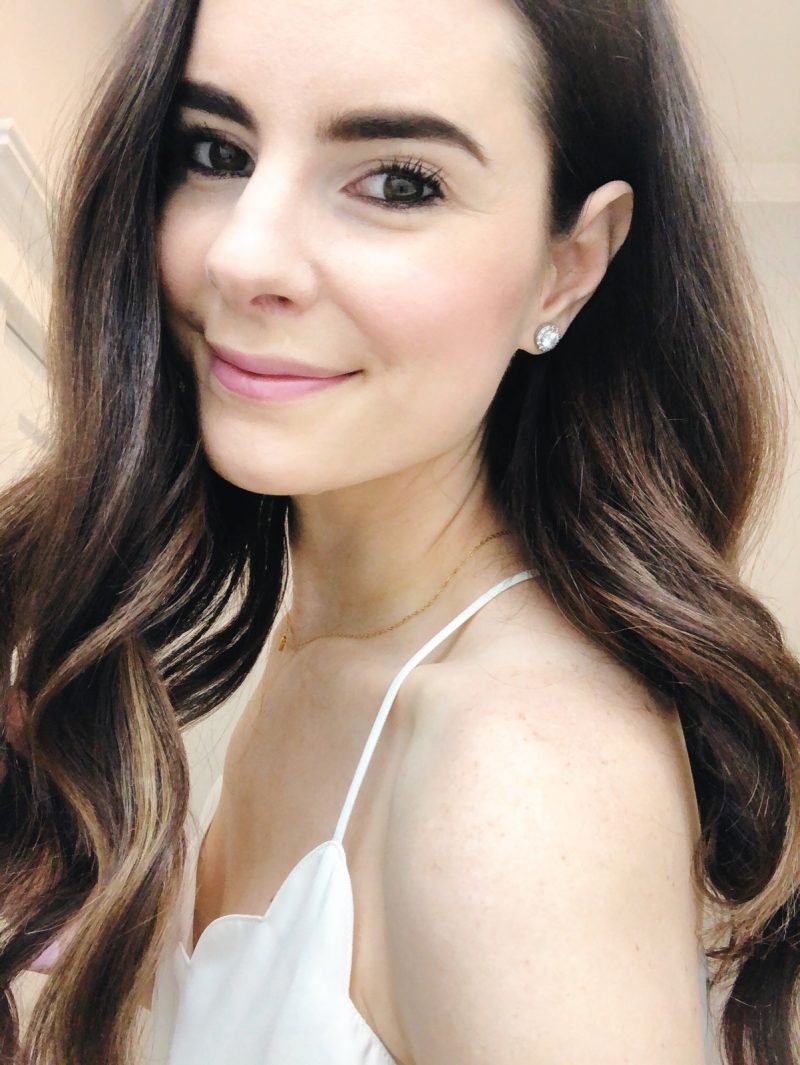 COVERAGE
I was most worried about not being satisfied with the level of coverage from this because the few YouTube reviews I saw mentioned it was very sheer (but buildable). Yet they all loved the formula – so when I applied it (I used a translucent setting powder as well) I was shocked at how glowing and even-toned my skin looked, even while using less foundation than I would use with my cc cream. If you have acne scars or melasma, you'll likely need to use a concealer as well (I did cover a small blemish mark with concealer before applying the setting powder). The foundation does seem to help blur imperfections though, because even though I use less of it, my skin still looks amazing with it on.
This foundation is like a subtle veil for your skin – it lets your real skin show through, adds a glow and provides enough coverage to create an overall even-looking skin tone. I took photos in this post in both natural light and with my bathroom lights on so you can see it both ways (please note that I had a little self-tanner snafu recently so my neck looks a bit uneven but that is not the foundation!)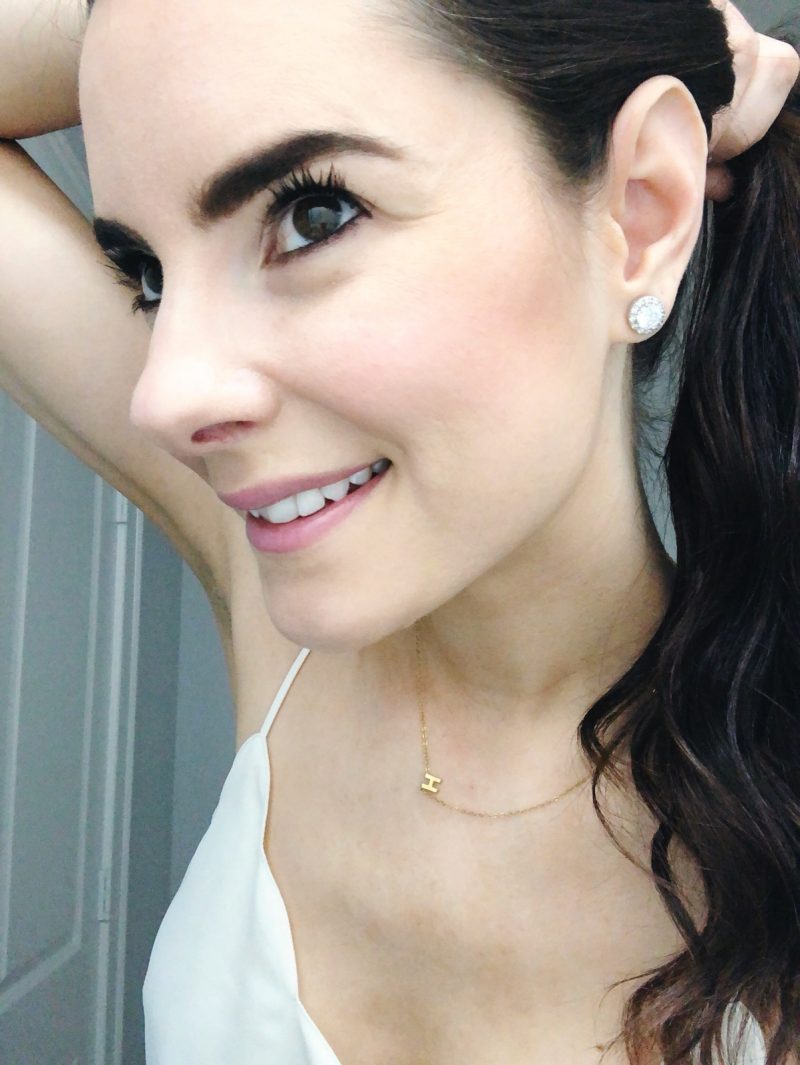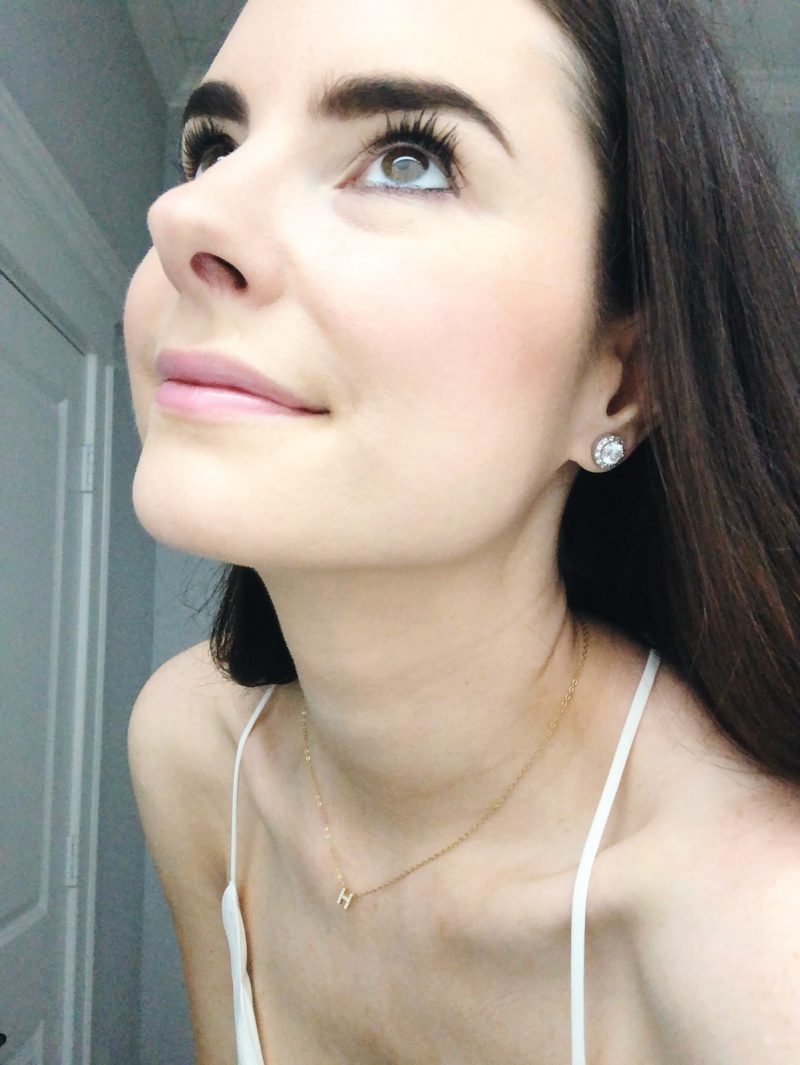 WEAR
This foundation will last you the entire day and doesn't settle into areas of your skin or fine lines. It actually wears better than the foundation I usually wear, which sometimes settles a bit into the sides of. my nose and other areas. I wasn't expecting this because the gel/serum consistency made me think it wouldn't last all day – my skin looked great even after wearing it all day AND working out. As mentioned above, it does contain oil-controlling ingredients, which is likely why you can get the glow, without the shine.
Speaking of wear, I'll admit when I saw the price of this foundation, I vowed to only use it for vacations, pool days, the beach etc. (yes, I like to even out my skin, even just for the beach or pool). This was before I tried it (I was actually kind of hoping not to love it this much, to be honest, ha). Now that I've tried (and am somewhat obsessed with it) I'm going with the YOLO approach and I'm just going to use it as my everyday foundation and see how long one bottle lasts me. I'm only using 3-4 drops per application, so I'm optimistic.
Having said this, if you're looking to foray into the luxury foundation department and want to cherish it a little longer, then I would use it for special occasions, beach/pool days, travel, etc. Any time you want to GLOW!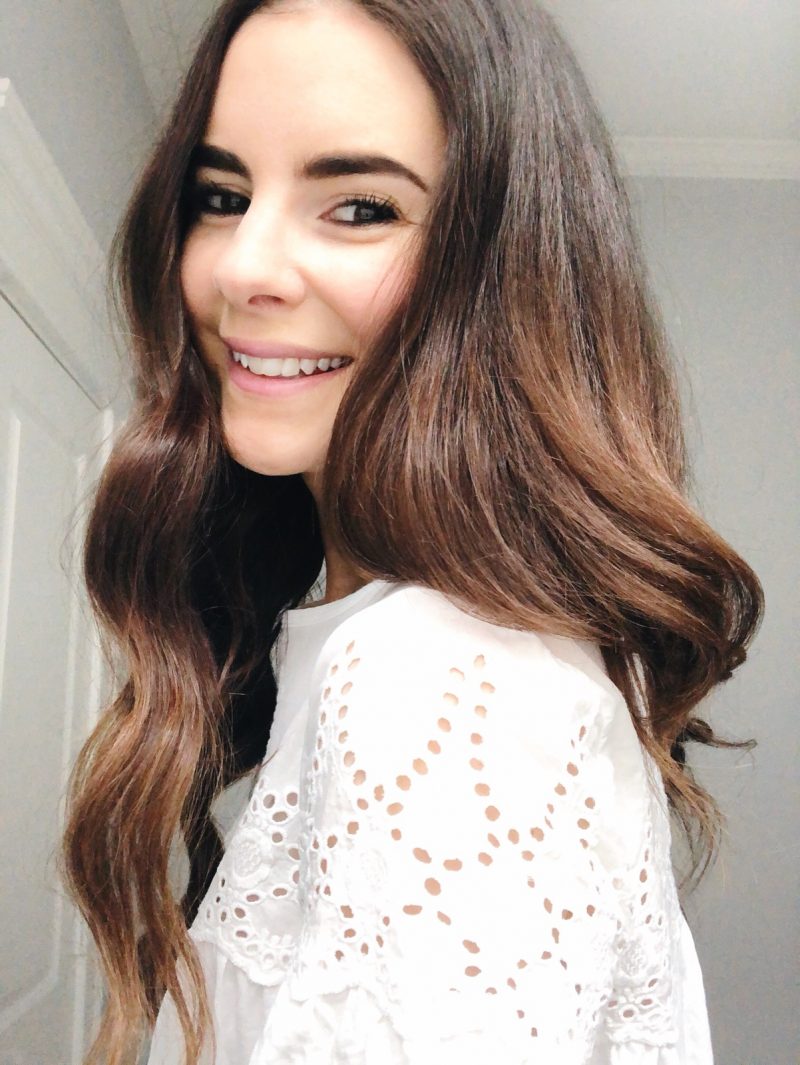 HOW TO FIND YOUR SHADE
Okay, so read this carefully because this was the biggest challenge for me. I have never tried Tom Ford foundation before, so I didn't even have a starting off point. Plus, the shades in the Soleil Flawless Glow Foundation SPF 30 are different/don't match up to previous Tom Ford foundations, from what I read online.
I was googling the name of the foundation, hoping to find swatches and found one YouTube video from a woman who went to her Tom Ford Beauty counter at Nordstrom and swatched all of the shades they had. This allowed me to see the shades photographed both with and without flash. Next, I took a screenshot on my phone from her video of all of the shades she swatched. Then, I took a photo of a swatch of my OWN foundation on my arm and used the Diptic app to create a split screen with my swatch on the left and her photos of the swatches on the right. Then, I pinched the photo of her swatches to "zoom in" and line each shade up next to my own swatch to find the best match. I know this seems like a lot of work, but it was easier than driving all the way to The Woodlands to go to the counter and with the cost, I didn't want to get the wrong shade (though Nordstrom has free shipping and returns, of course).
My shade in this foundation is "2.0 Buff." I would have not ordered this shade had I not taken the steps described above, so I'm glad I did because it's perfect, especially when I have a little color on my skin in the summer. I think it would work in the winter too, because with how sheer it is, the glow and warmth it adds is just right. I am quite fair, but I do have a little self tanner on here as I like to add a little color to my skin in Spring/Summer.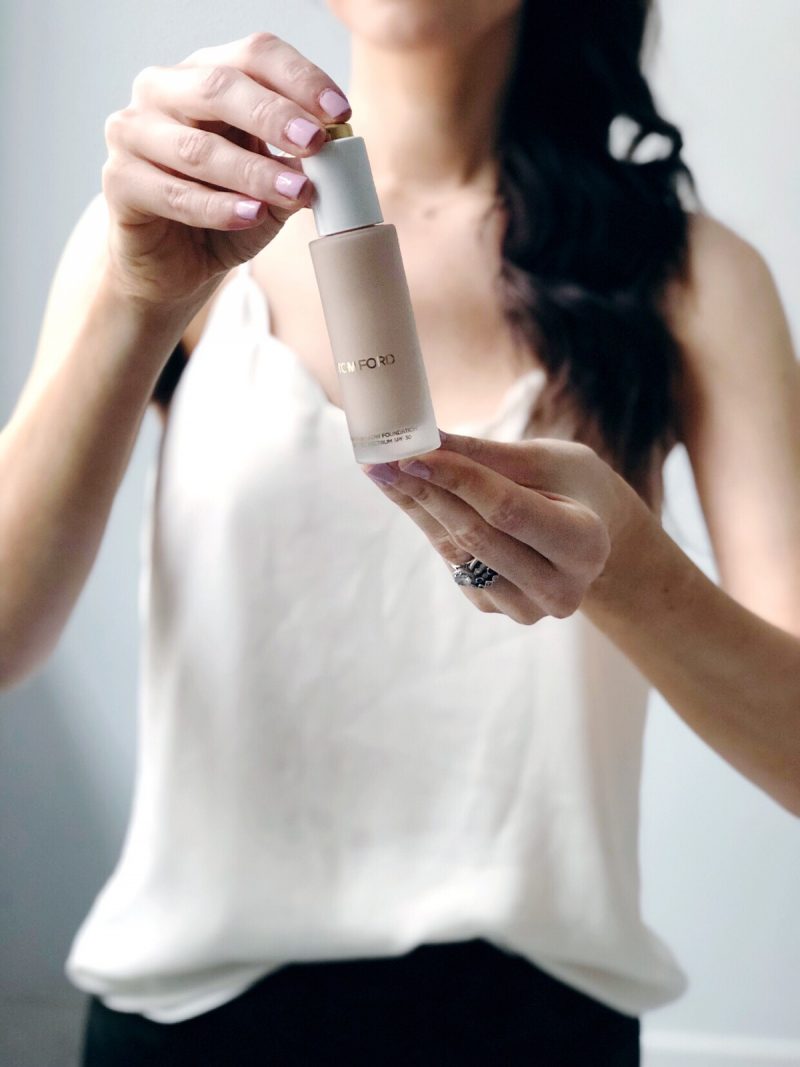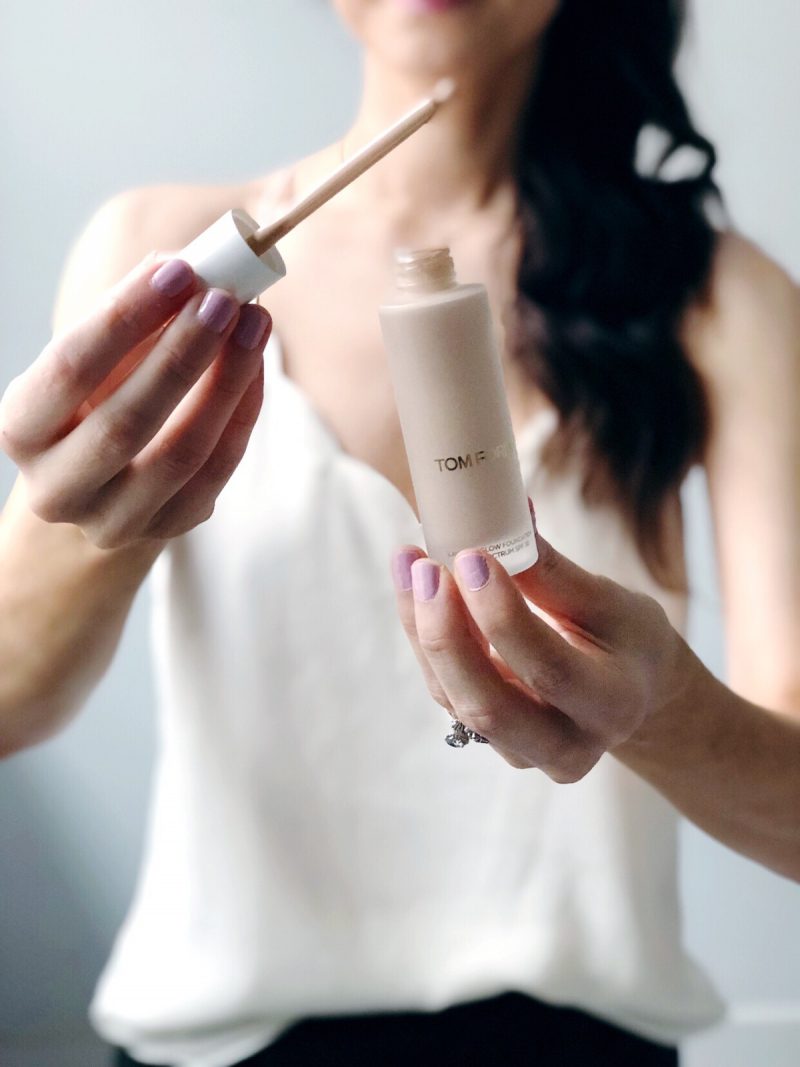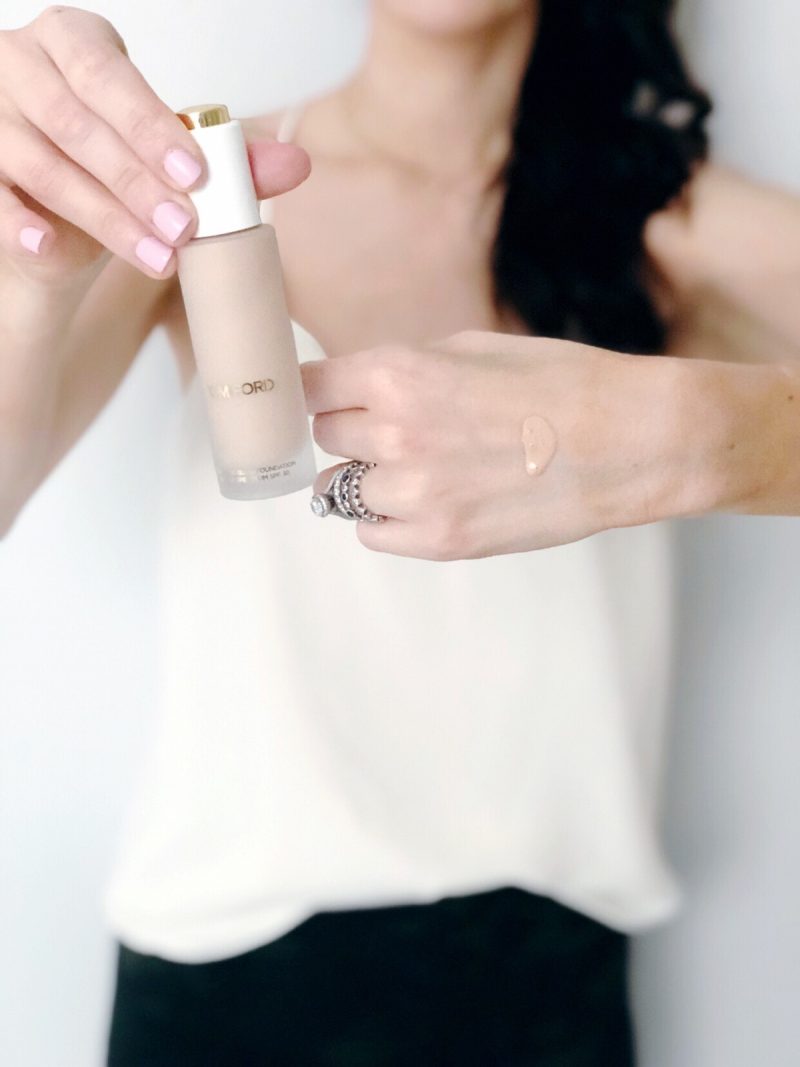 IS IT WORTH IT?
I'll let you decide, but for me, it was! I never thought I'd be so into a foundation that's watery or serum-like, but the glow it gives your skin is totally undeniable. It's impossible to even capture in photos. A few of the reviewers on YouTube also said they "couldn't stop looking at their skin" after wearing it the first few times and I feel the same way. It's like I'm in awe that such a weightless foundation could give me both the coverage I need and a lit-from-within glow without shine (I have combination skin, so shine is always a concern).
Some people love to try higher-end cosmetics and skin care and if you're one of those people, or you're wanting a foundation that really makes your skin glow, doesn't settle into lines and lasts all day, I highly recommend Tom Ford 's Soleil Flawless Glow Foundation SPF 30. Having said that, I'm always a big believer in mixing high and low. Maybe you splurge on your skin care serums, foundation or lipstick, but you use an inexpensive face wash and setting powder. I've always had a high/low approach and I'm glad I was able to review Tom Ford Soleil Flawless Glow Foundation SPF 30 for y'all so that if you're interested, you can have all of my feedback about every aspect of the formula. If there's anything I missed, please do leave a comment and I'm happy to answer any question you might have! Thank you, as always, for reading!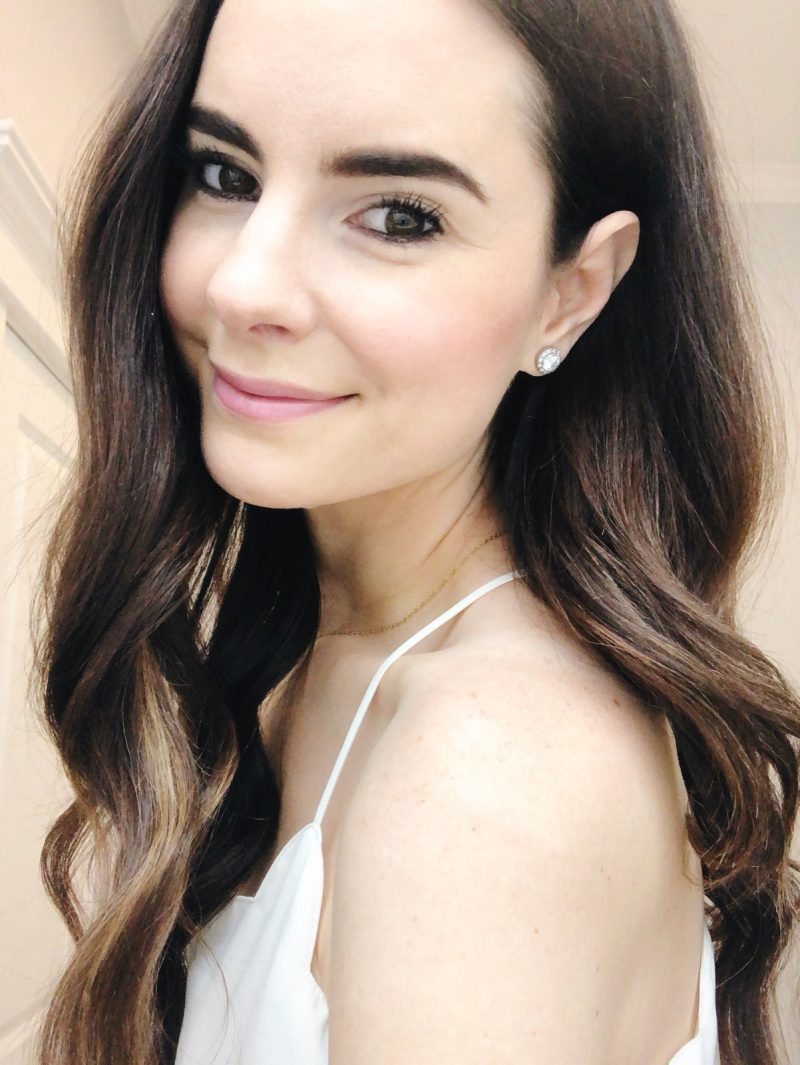 Other items in this post: eyelet top | leggings | scalloped tank | H necklace | earrings


Have a great week!
Shop the Post