We hosted Harper's sixth birthday party this past weekend and it was so fun! Of course she was limited on what she could do due to her cast, but the team engaged the kids in some group activities before the gym was open for "free play" so that she could participate.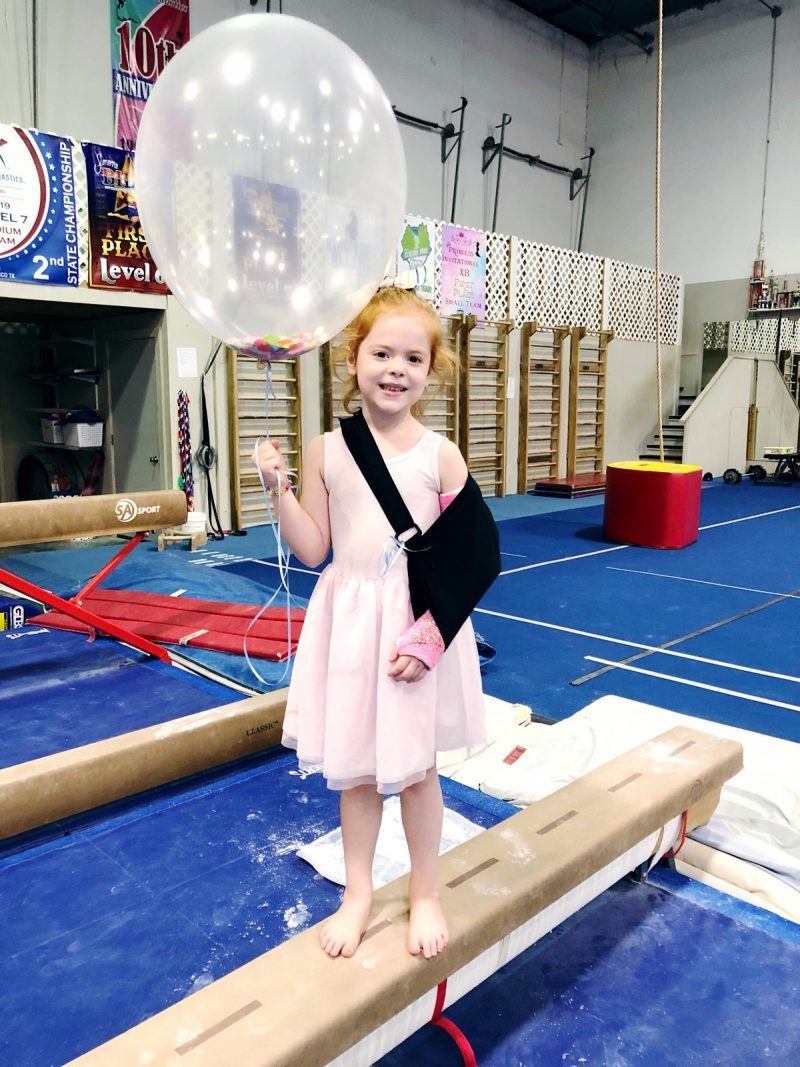 The kids had an amazing time and everyone especially enjoyed the ice cream bar we created. We had six flavors of Blue Bell ice cream: bride's cake (my personal favorite), dutch chocolate, vanilla, cookies n' cream, cookie dough and strawberry. Then we had tons of different toppings – bananas, chocolate and strawberry sauce, mini m & m's, marshmallows (including ones shaped like unicorns), rainbow chip cookies, sprinkles, gummy bears and more! The staff at the gym went above and beyond and helped serve all of our guests and it was a really seamless experience! I highly recommend Discover Gymnastics for birthday parties!
We also served pizza at the event – we got cheese and pepperoni for the kids and got a few different pizzas for the adults like spinach and feta, chicken bbq, etc, just to mix it up (btw, the thin crust at Domino's is great!)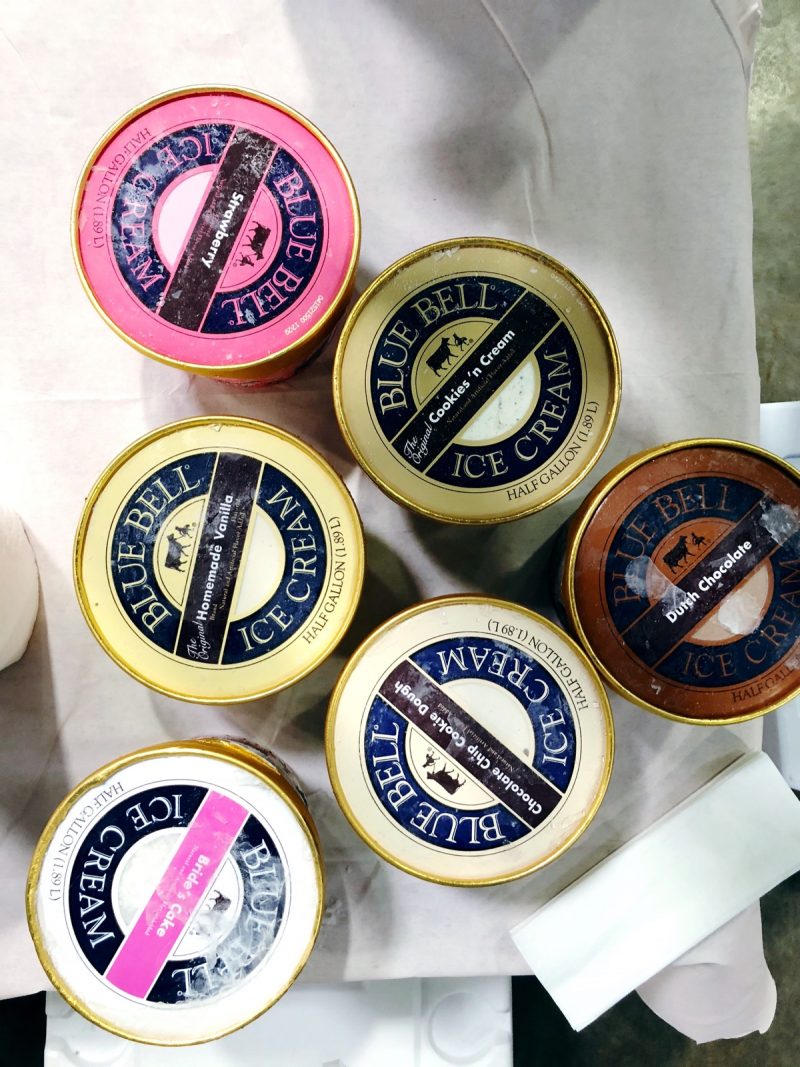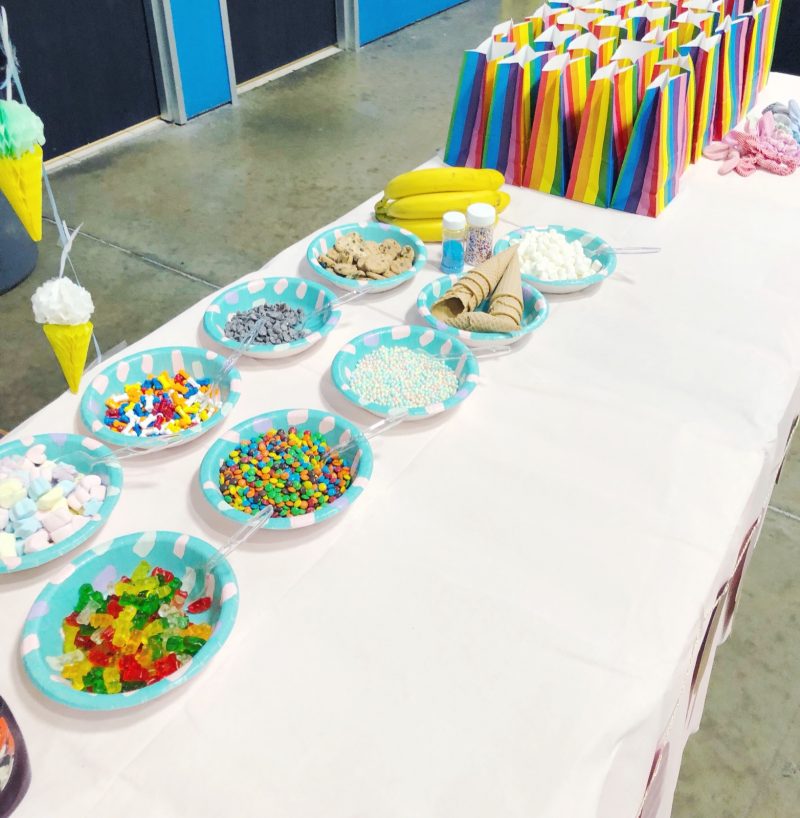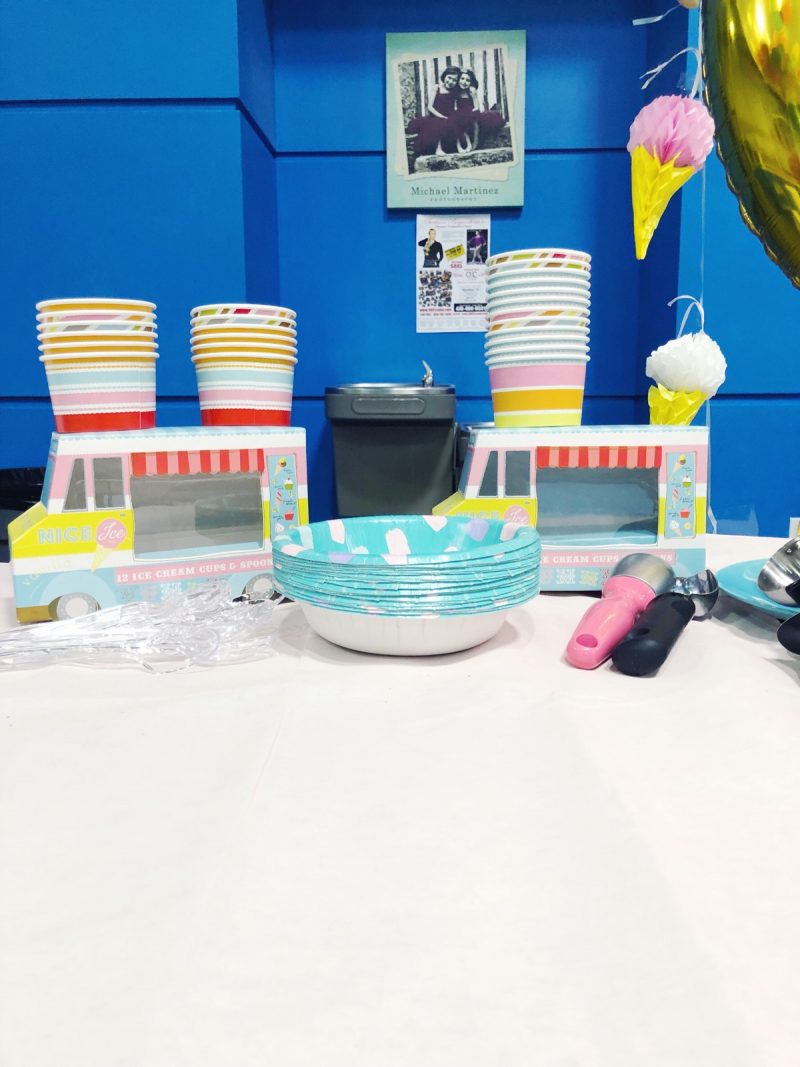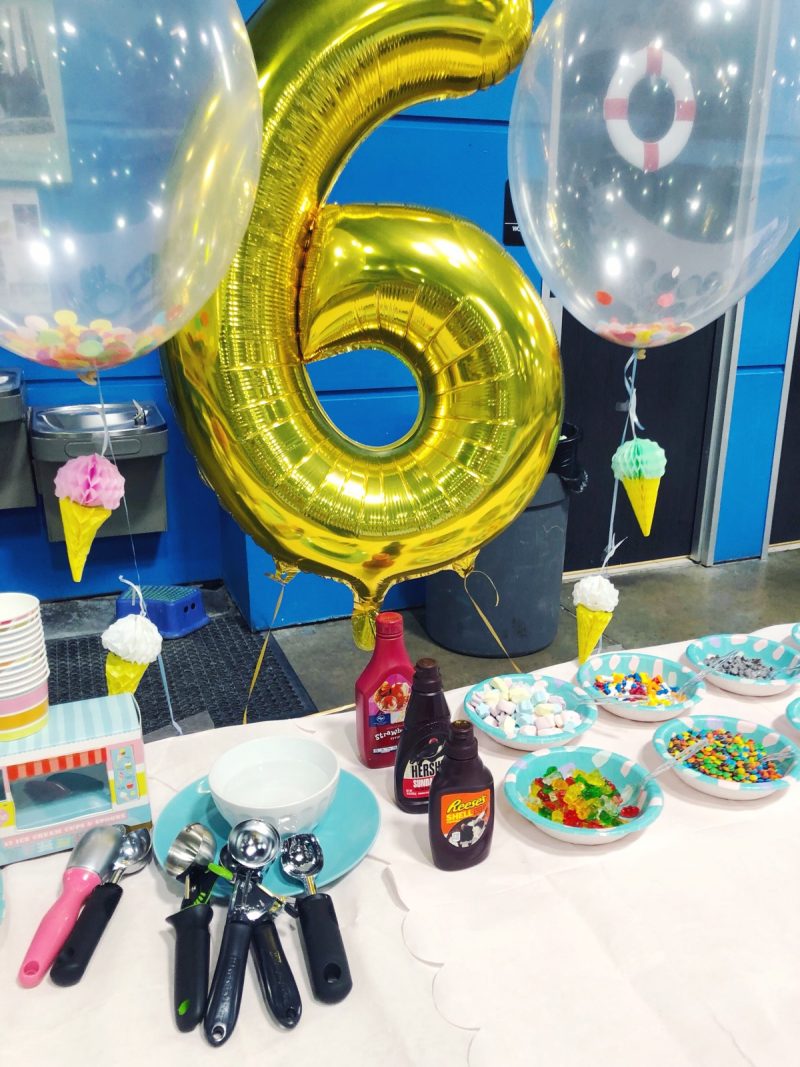 I always like to make favor bags with edible treats for the most part because oftentimes all of those plastic trinkets can be overwhelming and if I'm being honest, they're usually thrown away or break easily. We did rice crispie treats, crackers and fruit snacks – I actually love getting these at parties to keep in our pantry or take with us when we will be somewhere for a long time and need a snack. They're great for travel too! We also had scrunchies for the kids to take home – I wear these daily when I get home from work and throw my hair up and Harper does too! They come in a pack of 16 (linked below!)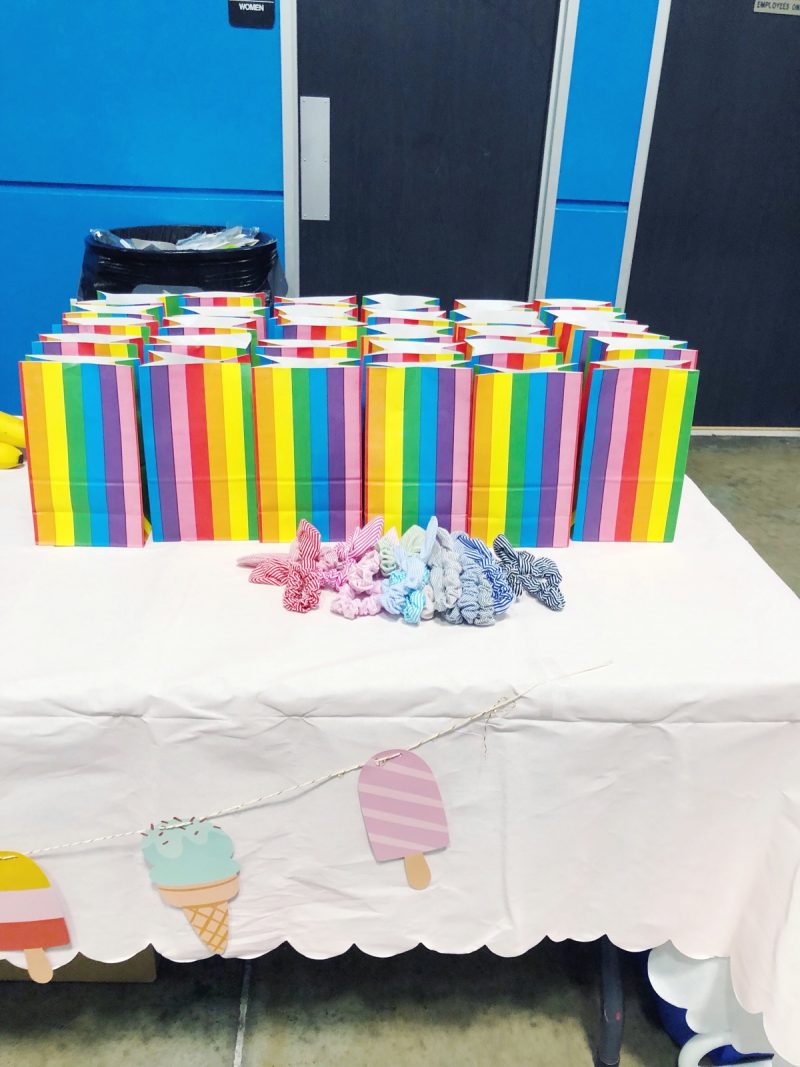 Our decor was mostly from amazon – Prime for the win! The sources are all linked below. We were able to save a lot of our decor to give to my neighbor who is doing the same theme for one of her girl's parties – so a bonus for being environmentally friendly! I see a lot of moms selling their still in great condition party decor on Facebook and I think it's such a great idea and a way for someone else to enjoy the decor for their own event!
Hosting a birthday party outside of your home means you may not have that perfect, Pinterest-worthy setup that you can work on for hours in advance (we did this in under 20 mins!) but I wouldn't change all of the fun the kids had for anything!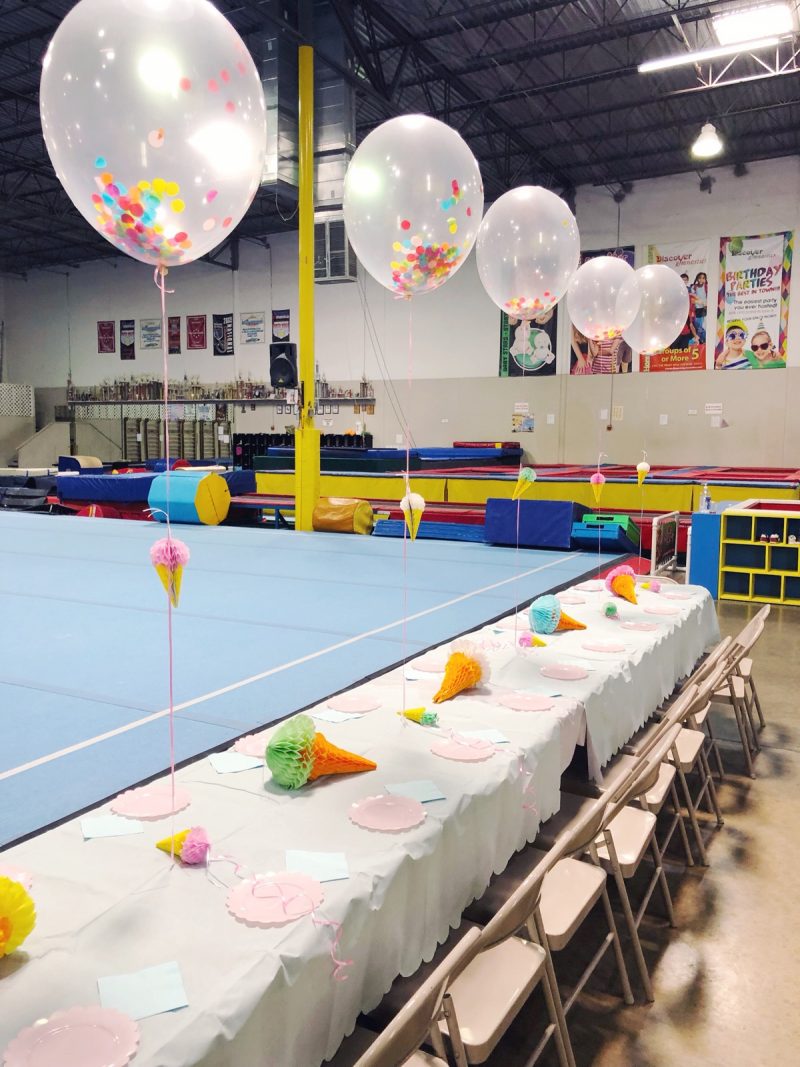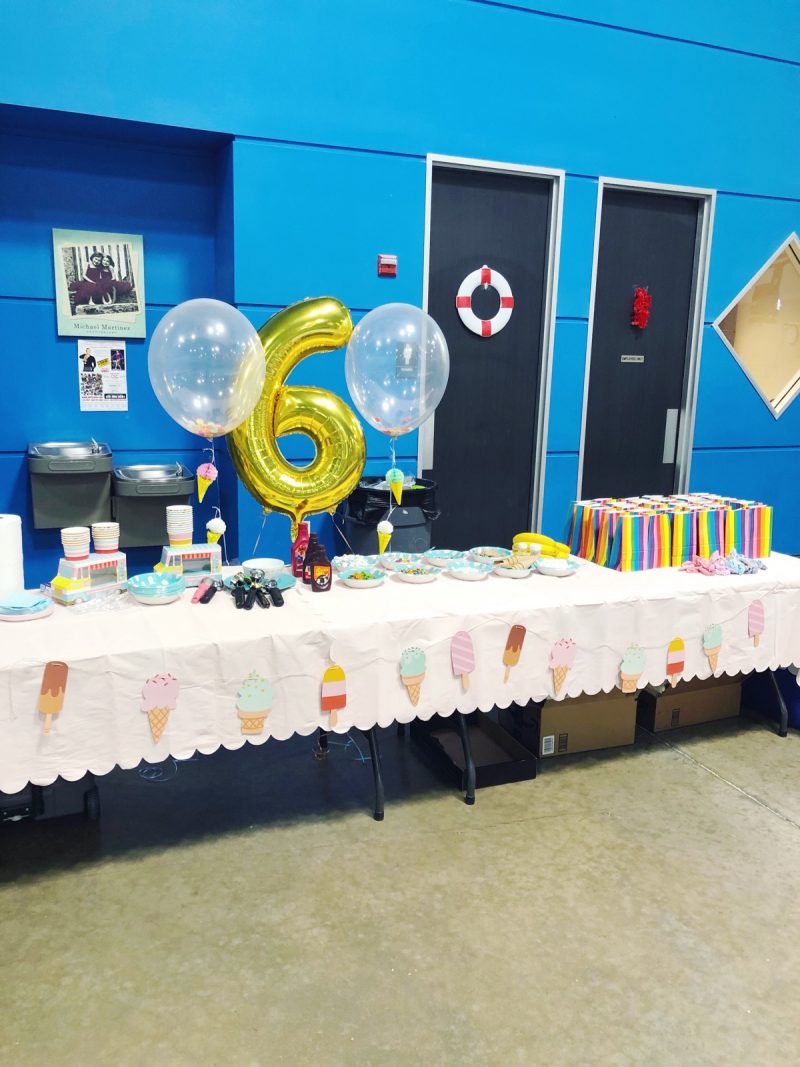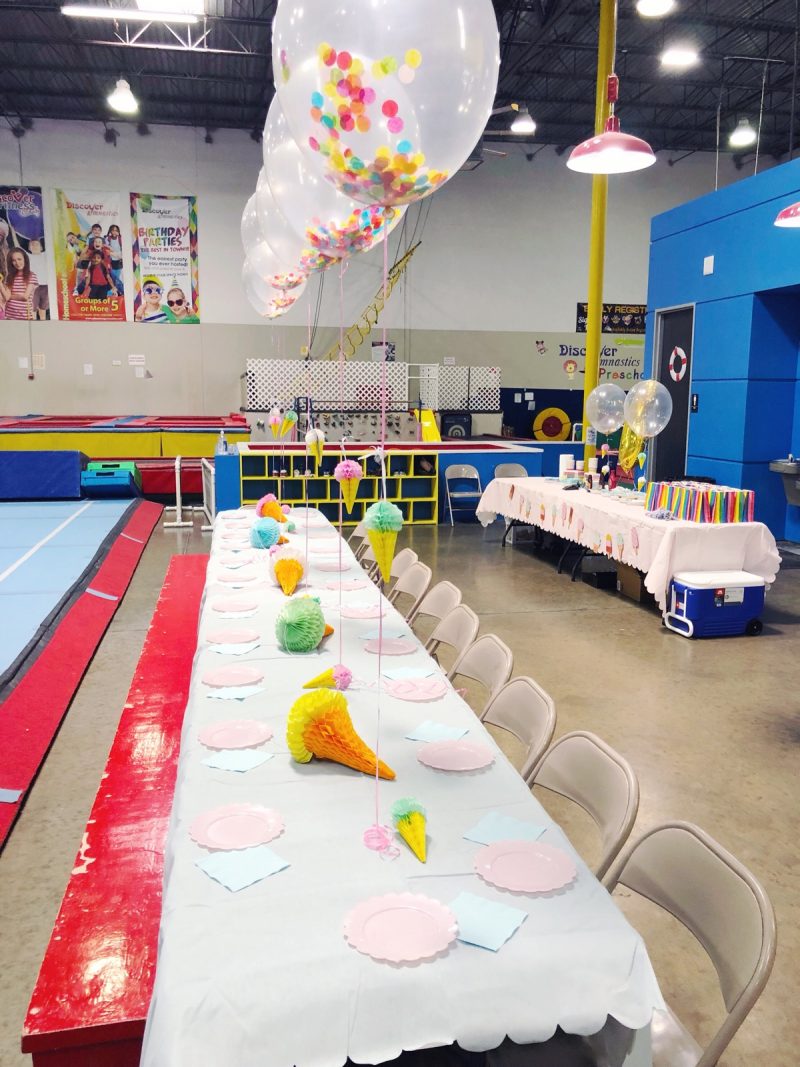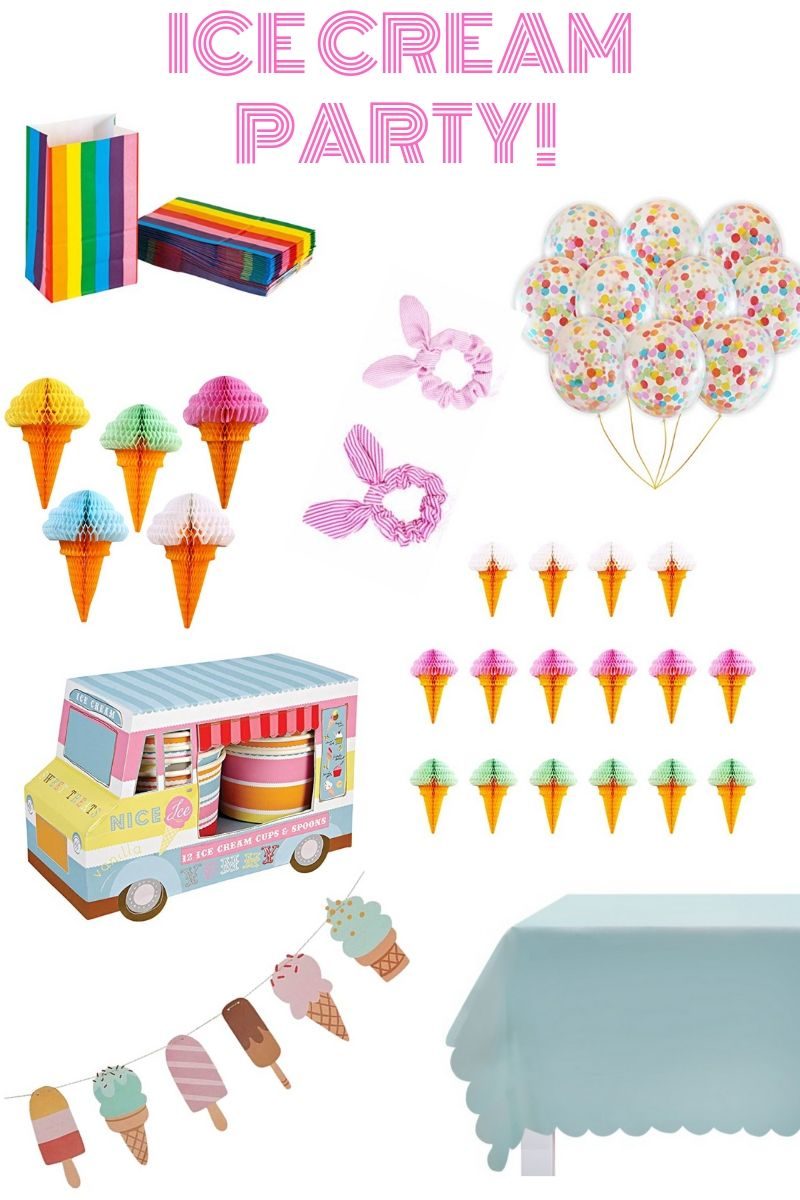 rainbow stripe treat bags | rainbow confetti balloons (18 inch) | tissue paper honeycomb ice cream hanging decoration (large pack of 6) | tissue paper honeycomb ice cream hanging decoration (small pack of 16) | ice cream and popsicle hanging garland | Meri Meri ice cream van with cups | favor bag bunny ear scrunchies | blue scalloped tablecloth | pink scalloped tablecloth| gold foil balloon
Happy party planning!
Shop the Post