Happy Sunday! I took a solo trip to Target last night after the kids went to sleep (#goals) and found quite a few really cute things! Here's what I tried on + notes on sizing!
First off, the outfit I wore to shop: denim jacket (xs) | $25 leggings (small) | old tee | bag| sandals (color- makeup)
This denim jacket has seriously been the best investment – I even styled it with a bunch of the dresses I tried on because it goes with everything! It's a little on the pricier side, but you'll never need another denim jacket. It has little destruction details which makes each and every jacket unique. I love the fit of it – it's meant to be oversized, but I had the chance to try on my friend's jacket before ordering and hers was an XS and I loved the closer fit of it, so I went that route.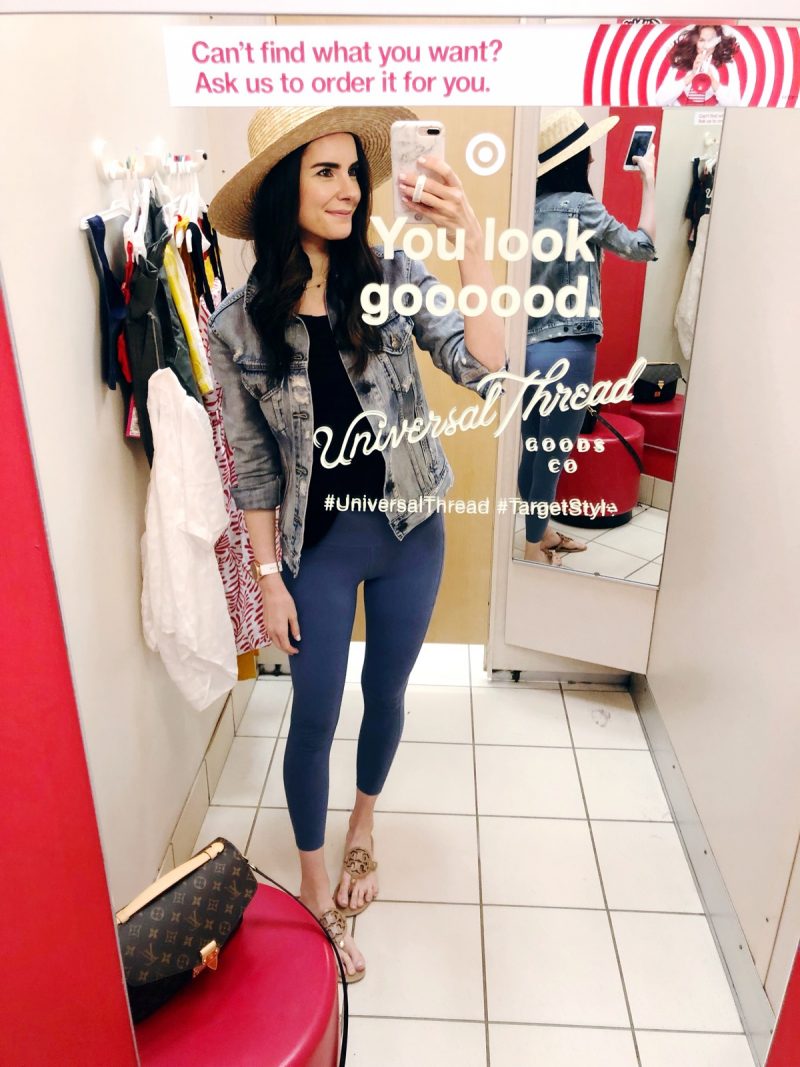 This hat is seriously SO good. It's just $16.99 and I wore it to the pool all day today. I usually opt for a more floppy beach hat style but I really think this one is flattering and a nice change! It also "adds a little something extra" to every summer outfit.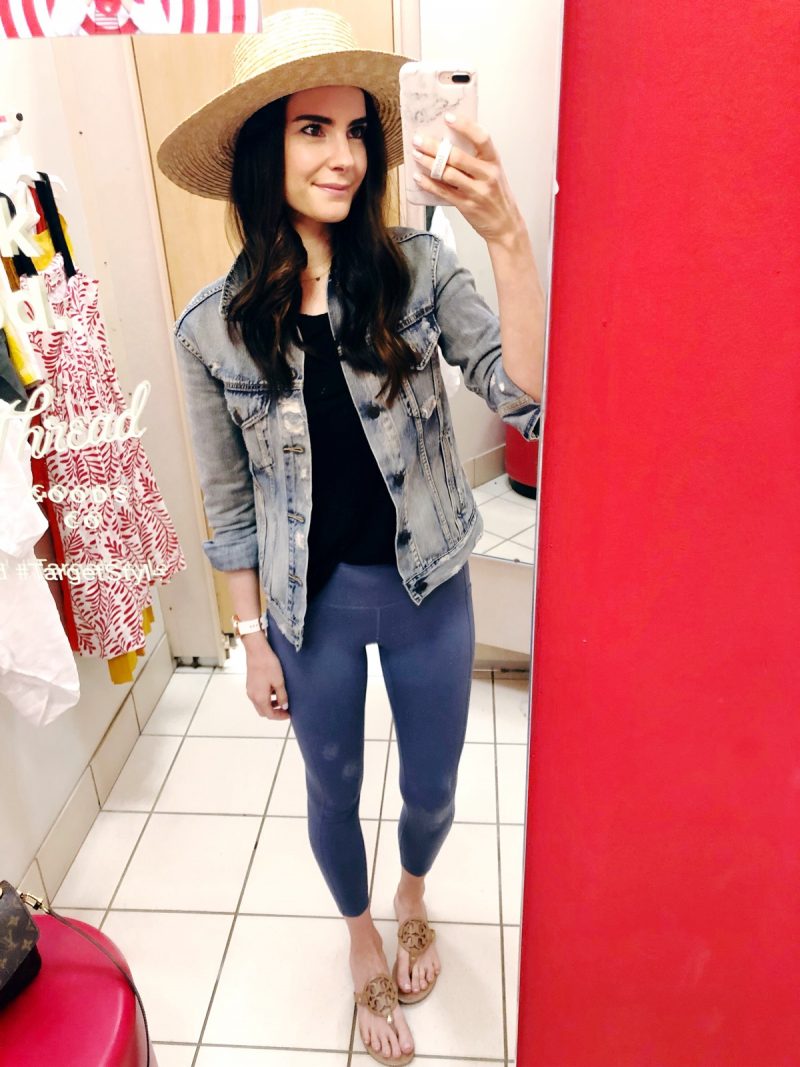 This coral dress (size 2) its so cute and has pockets. It was a little tight on the chest, so I would size up if you have a larger chest – the rest fit perfectly so get your true size if you don't need extra room up top! I actually can't find this one online (sorry!) but this one is similar.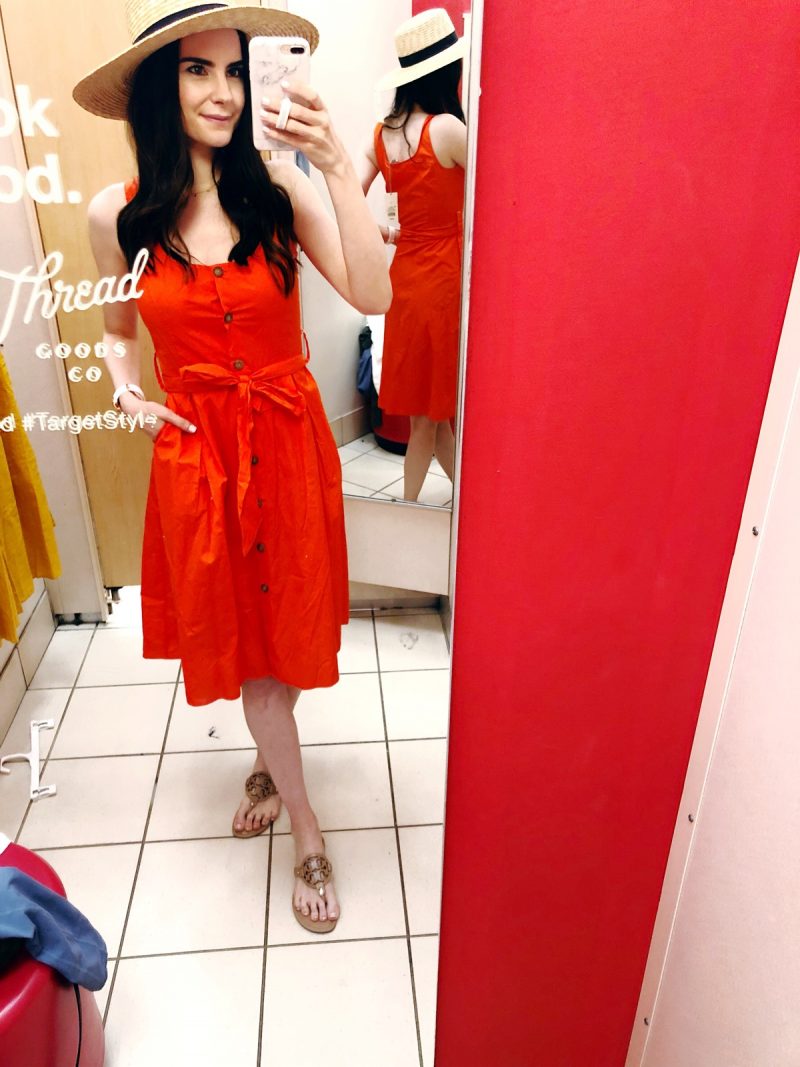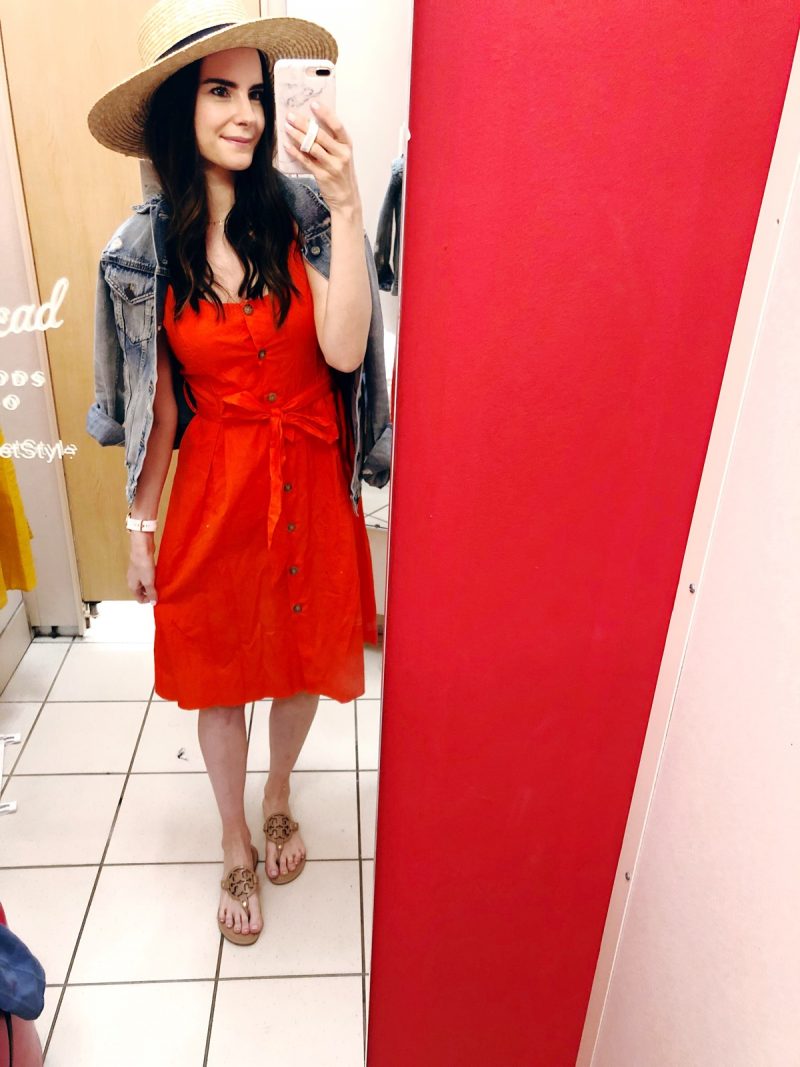 What struck me about this red and white dress is that it looks designer – like something you'd buy on Shopbop. It gives me Mara Hoffman vibes. Anyway, it's beautiful and flattering – but size down a size or two. Even the XS left me with room at the waist so I didn't end up purchasing because it wasn't a perfect fit. However, it's absolutely beautiful and looks and feels like a great quality dress – just couldn't get the fit right.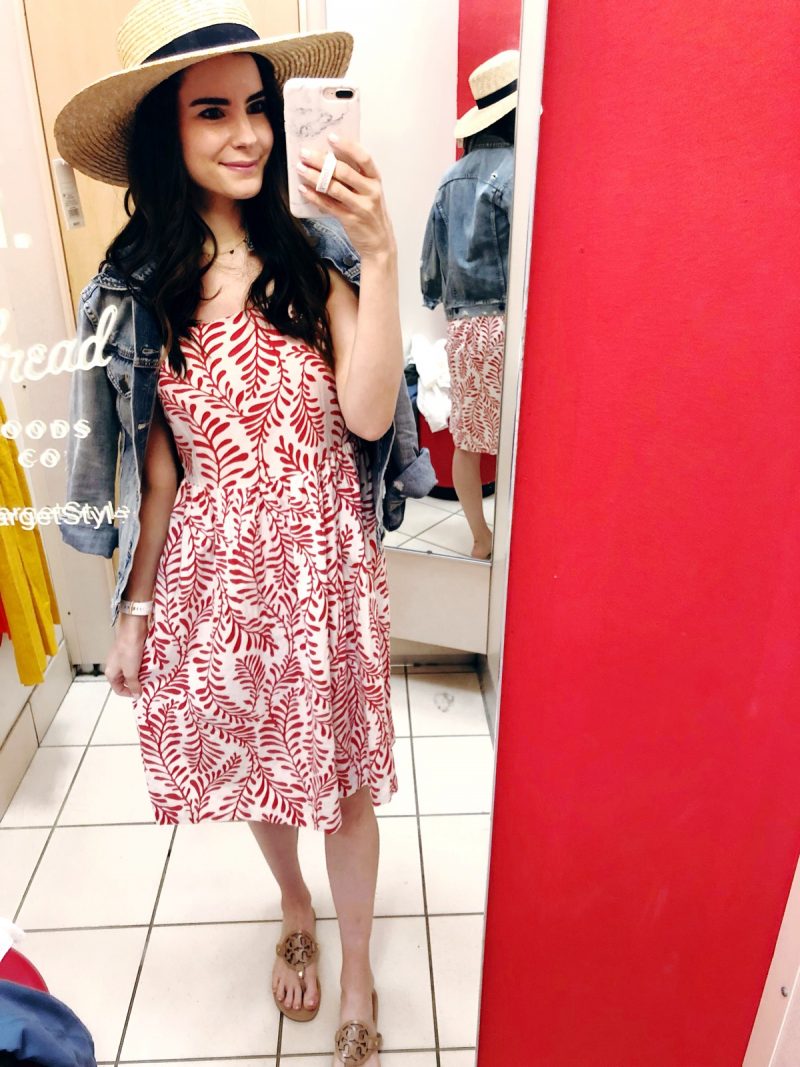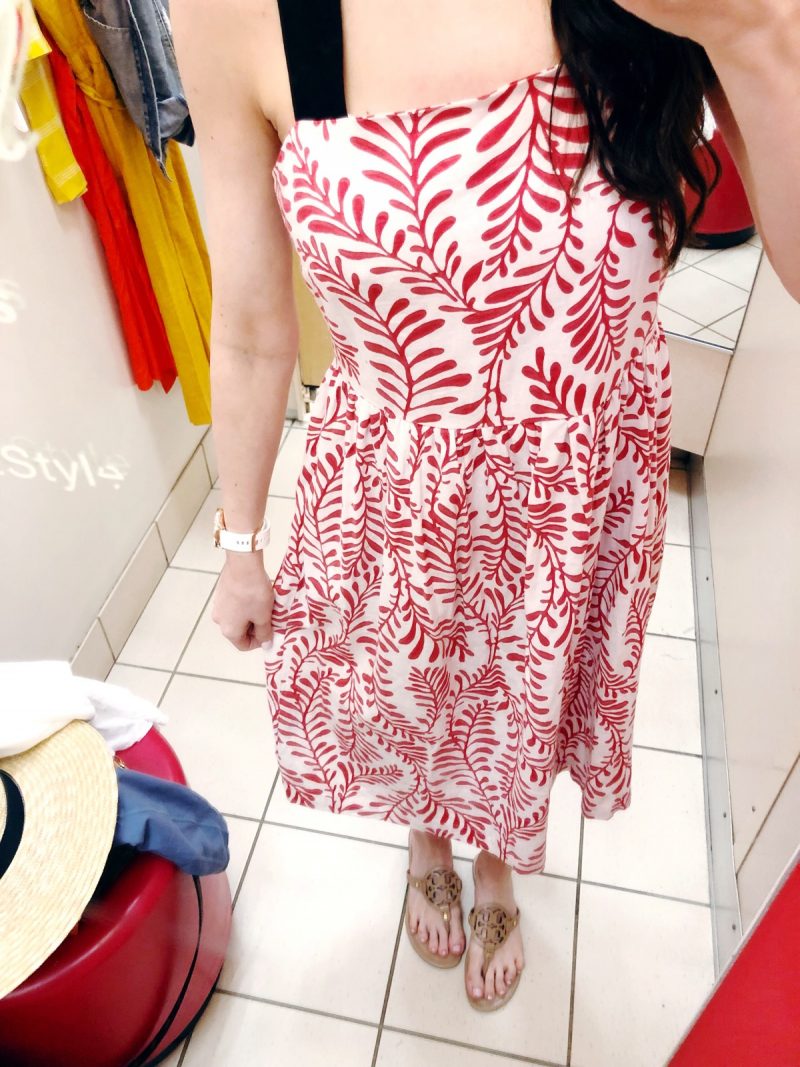 Yellow is my favorite color this season, so this ruffle sleeve dress was right up my alley! I love the midi length and the overall feel and style. This is a size small and fits great!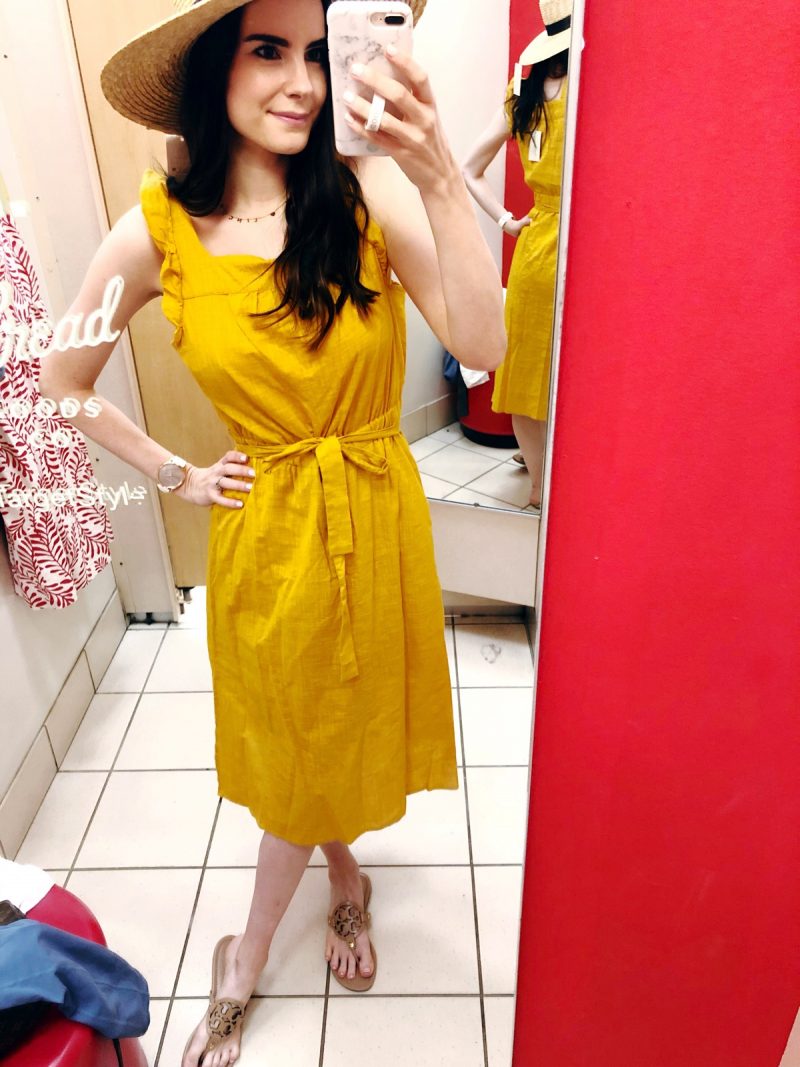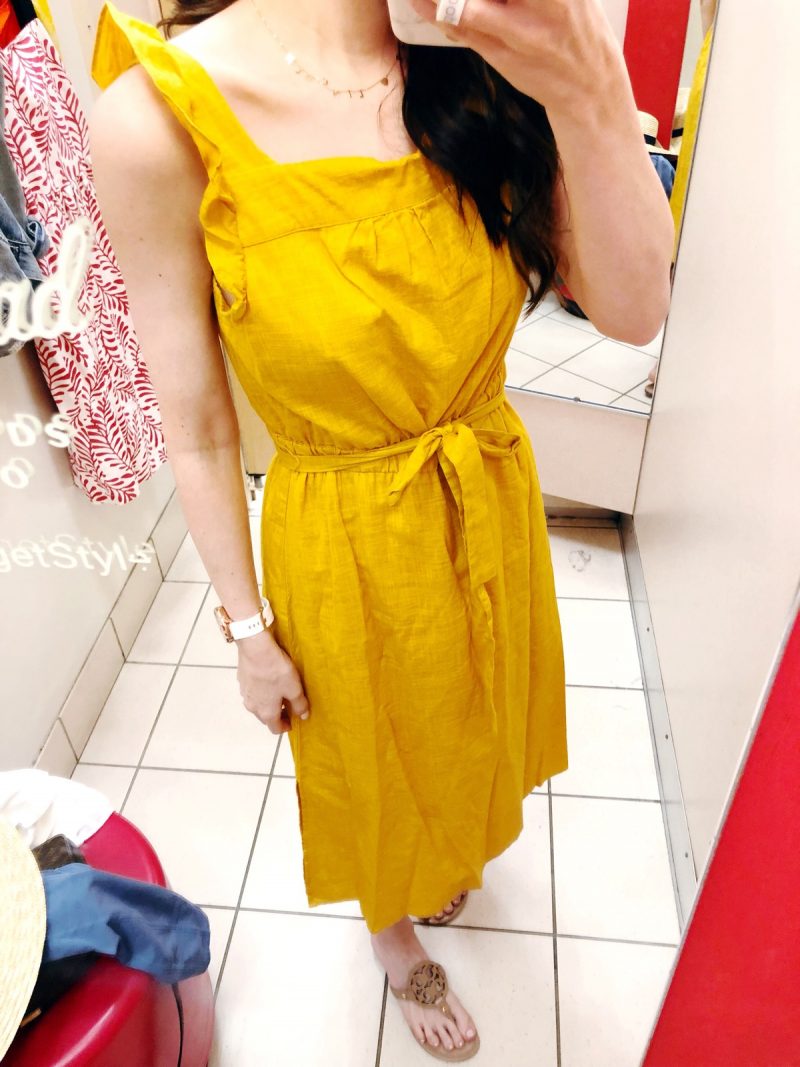 This bralette is so soft and I love the ribbed texture. The back is really nice too! Overall a great bra for yoga or light workouts (would work perfectly for P.volve too!) This is a size medium.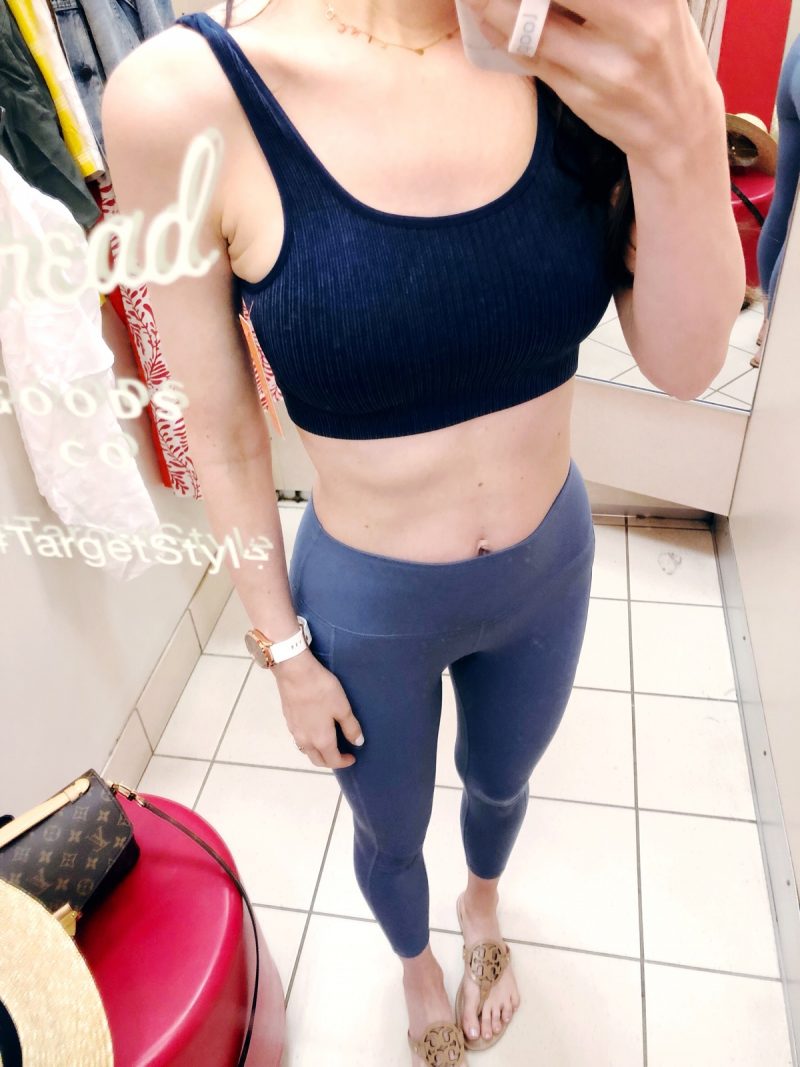 This white textured top went home with me and is the best thing I tried on. It looks expensive and the fit is SO incredible. If you buy anything from this post, this top should be it. This is a medium and it's a little looser on me, but the only size small in the store had makeup stains on it (sigh). I may order the small online and compare the two sizes and return one. We shall see!
I also tried on these mid-rise linen shorts and they're beautiful! The white was bit on the sheer side so you could see the pockets, so I opted for the black pair (see my IG stories for a try-on of those). They do fit larger, so size down a size (mine are an XS).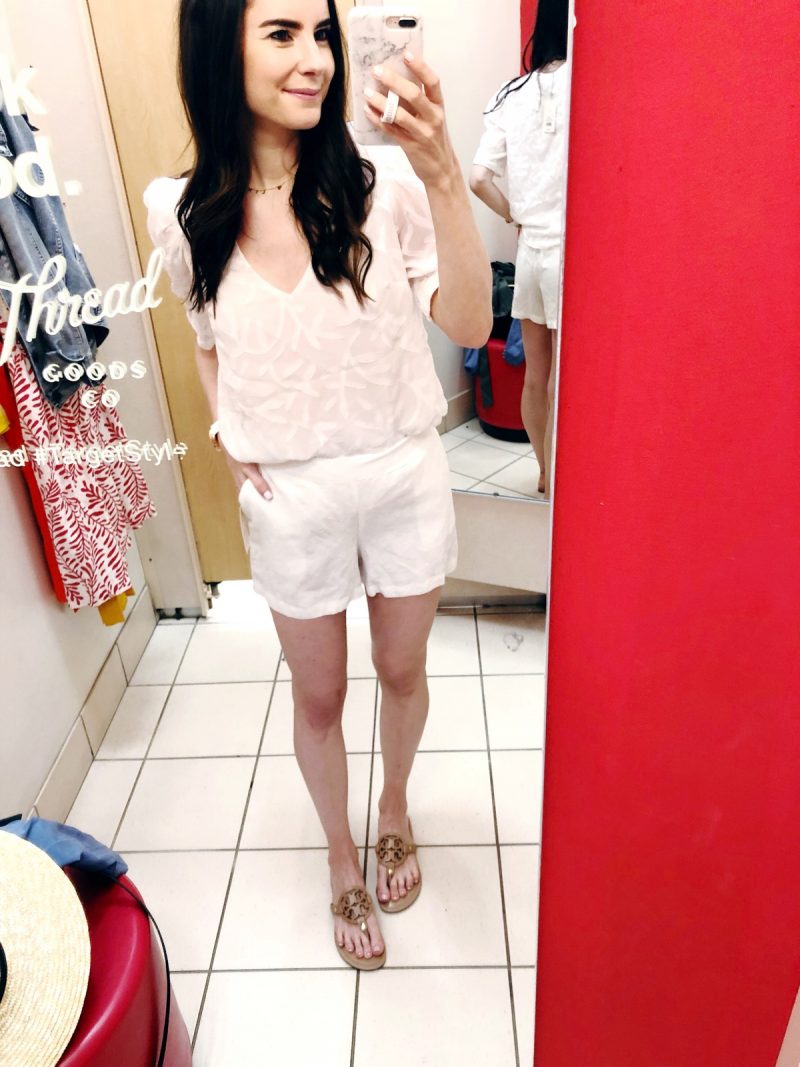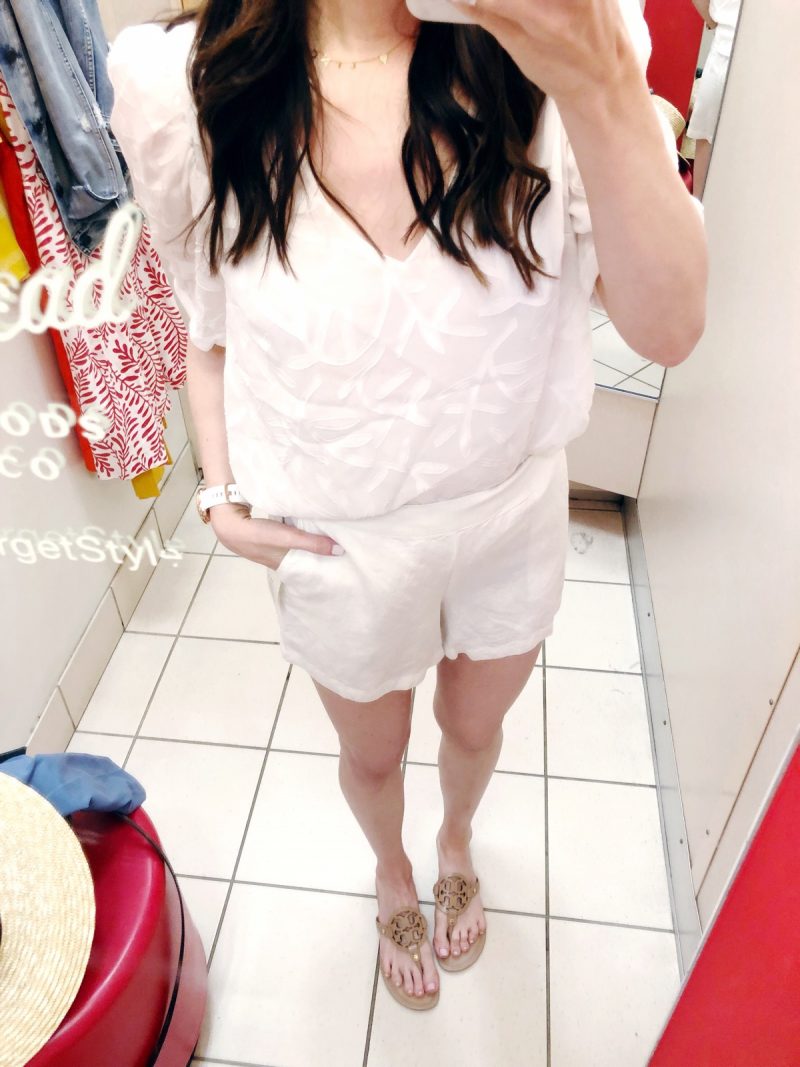 Okay so these scalloped shorts are amazing. I didn't buy them and may order them online now because I fear I will forever live in regret. They are super flattering, come with built-in undies and are just the cutest pair of shorts I've seen. They're by Joylab, which always has such cute designs. The reason I didn't purchase them is because I have a pair of Lululemon shorts that are similar without scallops and I hardly ever wear them. I adore these and if you wear shorts a lot or to workout, I recommend them. I just prefer leggings for working out, so I didn't want to spend the $20 on something I'd rarely wear.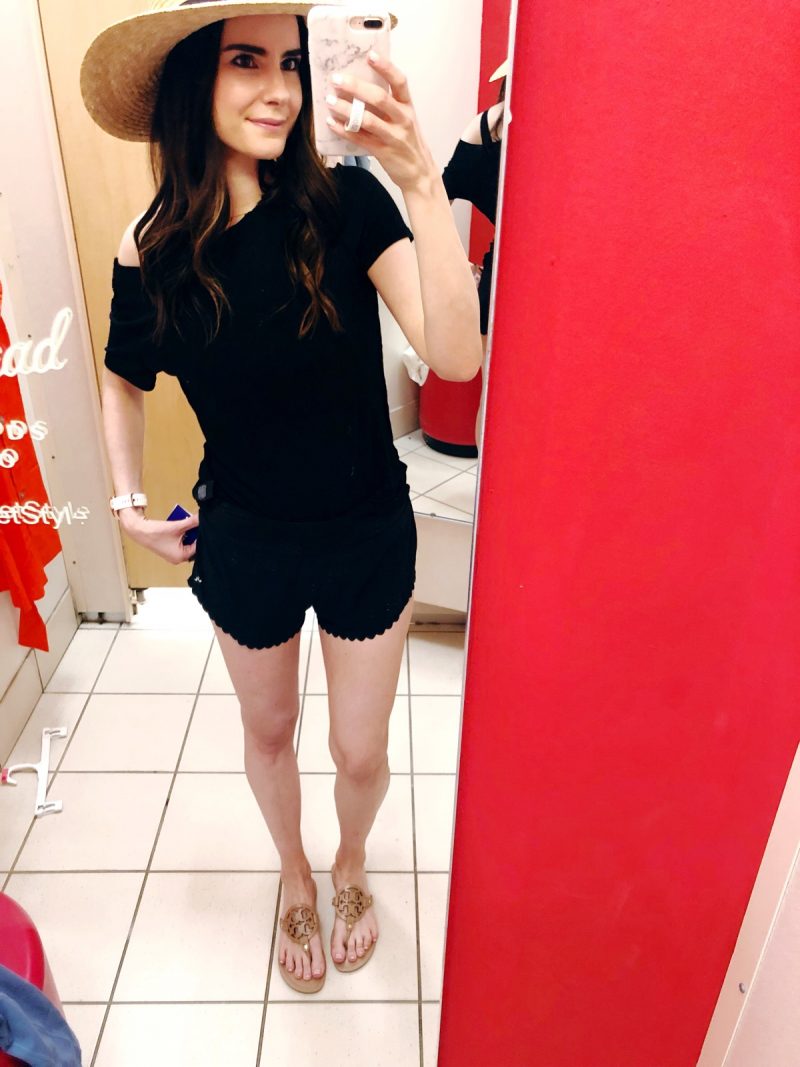 These olive paperbag shorts are super cute! I accidentally brought the wrong size to the fitting room, but I'd probably take a 2 or 4 in them. They come with a belt and are such a fun trend for the summer. I also have this $14 pair and they're great!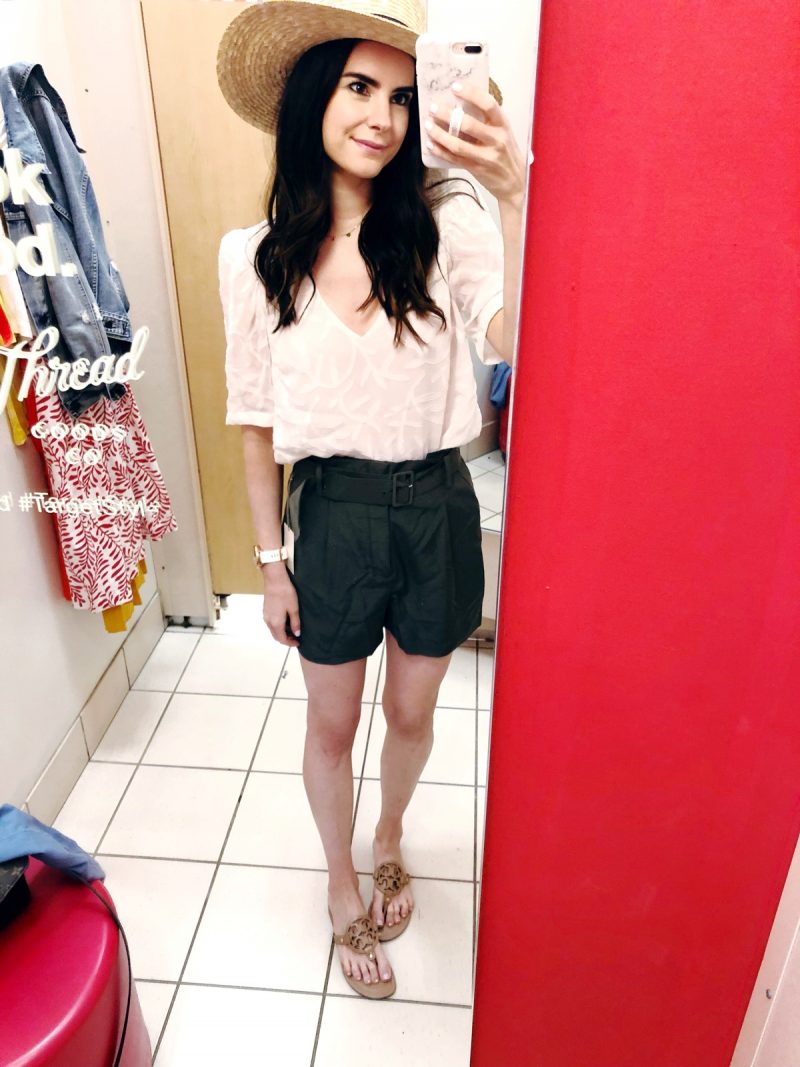 Other items I love at Target right now are this yellow dress, this leopard midi skirt, these striped bow sandals, this leopard tank and this gingham skirt.
Happy shopping!



Shop the Post