Thank you Walmart for sponsoring this post!
School is starting in just a few weeks (!!!) and Harper will be an official first grader (!!!!!) Back-to-school shopping was always a favorite time for me as a child and I have the same joy shopping for my kids now.
Harper definitely likes to have a say in her clothing now (though I'm thankful she still likes most of what I pick), so it's fun for us to go shopping together for back-to-school clothing (and accessories, shoes and supplies!) She's really into rainbows and unicorns like many little girls her age, and Walmart has a bunch of really cute pieces that she was immediately drawn to. Walmart.com offers free 2-day shipping for over $35 as well, which is amazing!
I couldn't believe it when we found this striped dress in store (it's online too, here!) for just $5. It's soft as a dream and has the cutest asymetrical ruffle detail. It's the perfect lightweight dress – easy to play in, you can wash and throw it in the dryer and it's lightweight enough for the Texas heat, which will continue to be ever-present for months after kids start back at school. This is the size 6 and I find this brand fits true to size!
I paired these outfits with these under $5 jelly shoes that have the cutest flower detail!
SHOP THIS OUTFIT: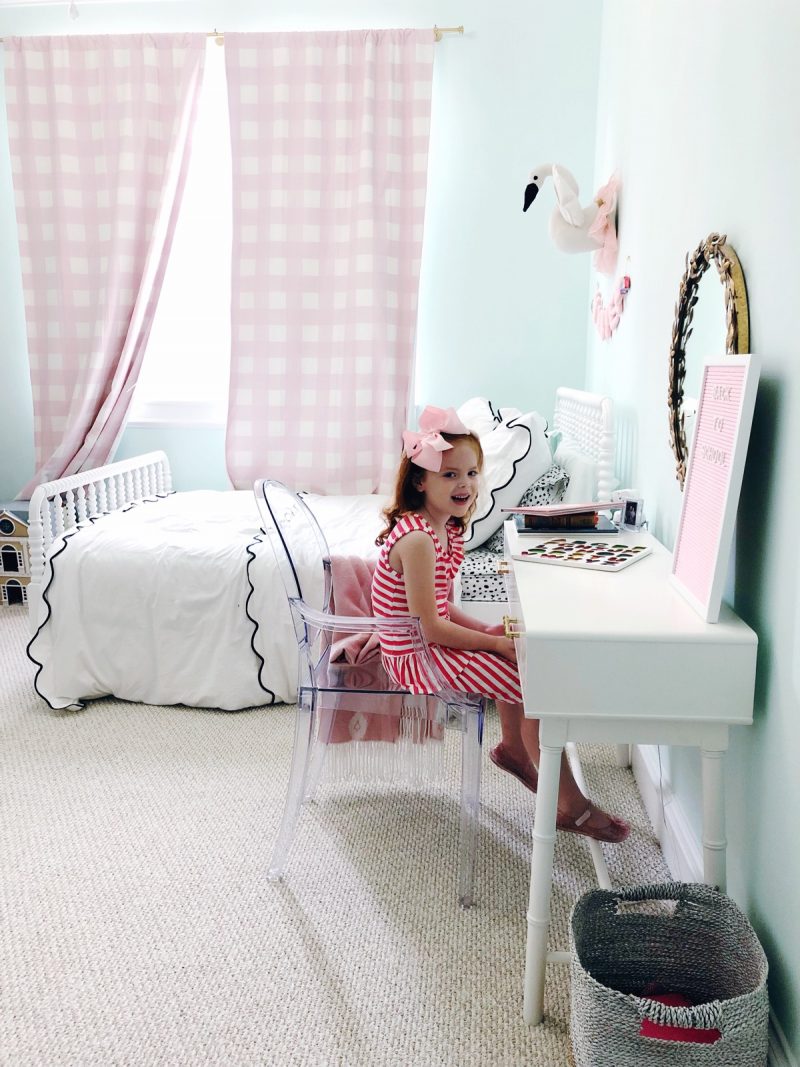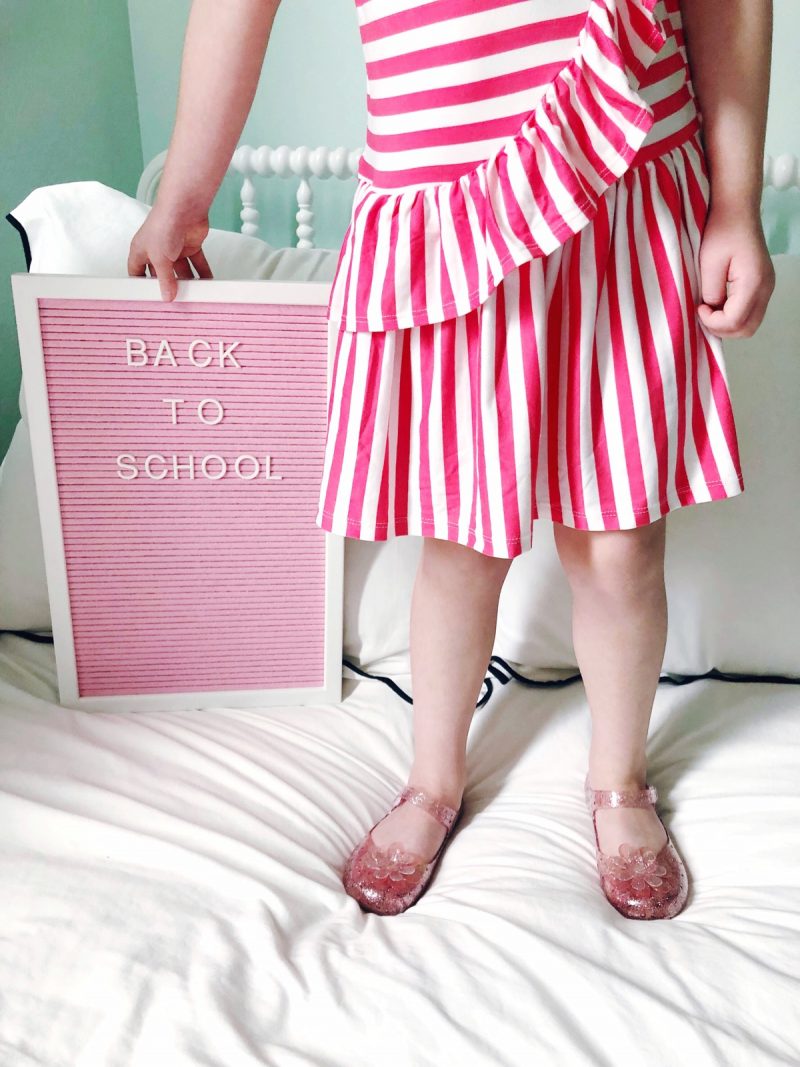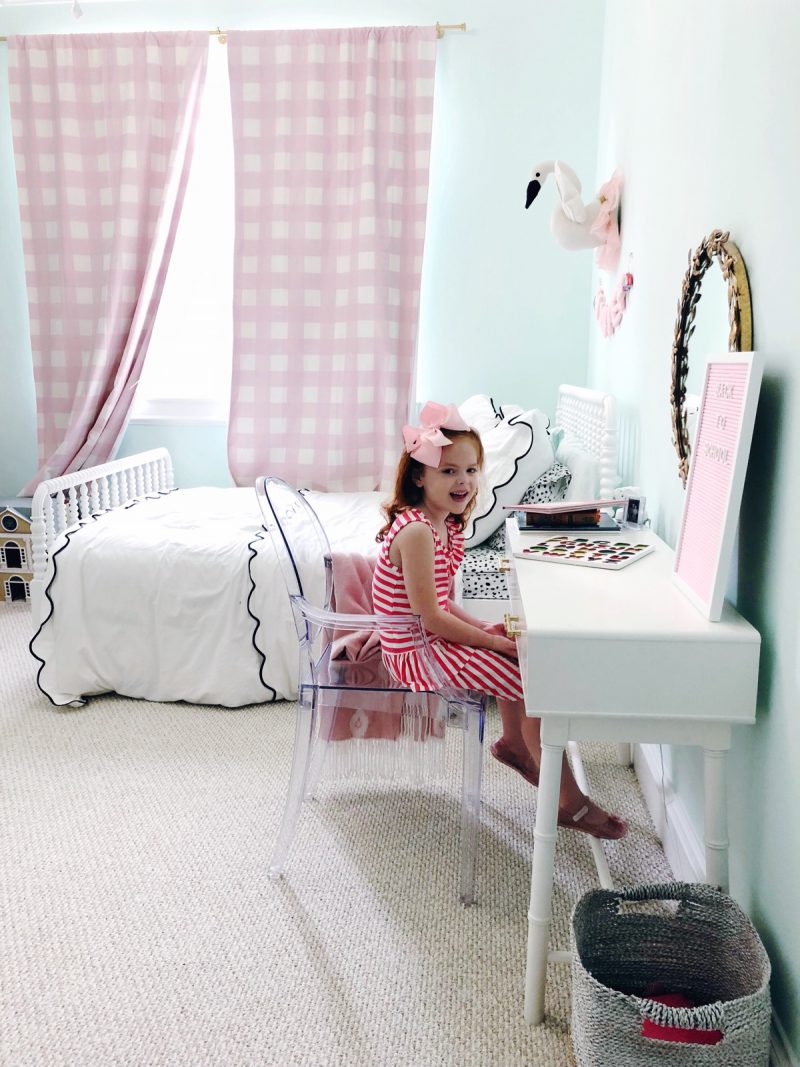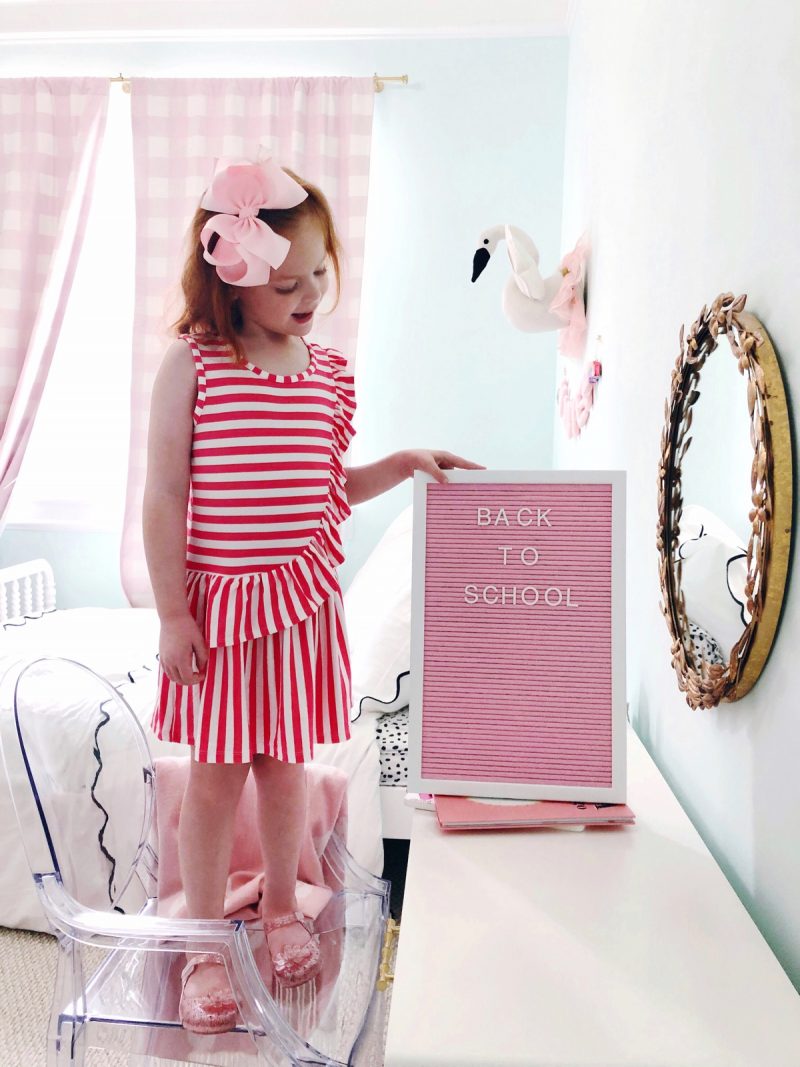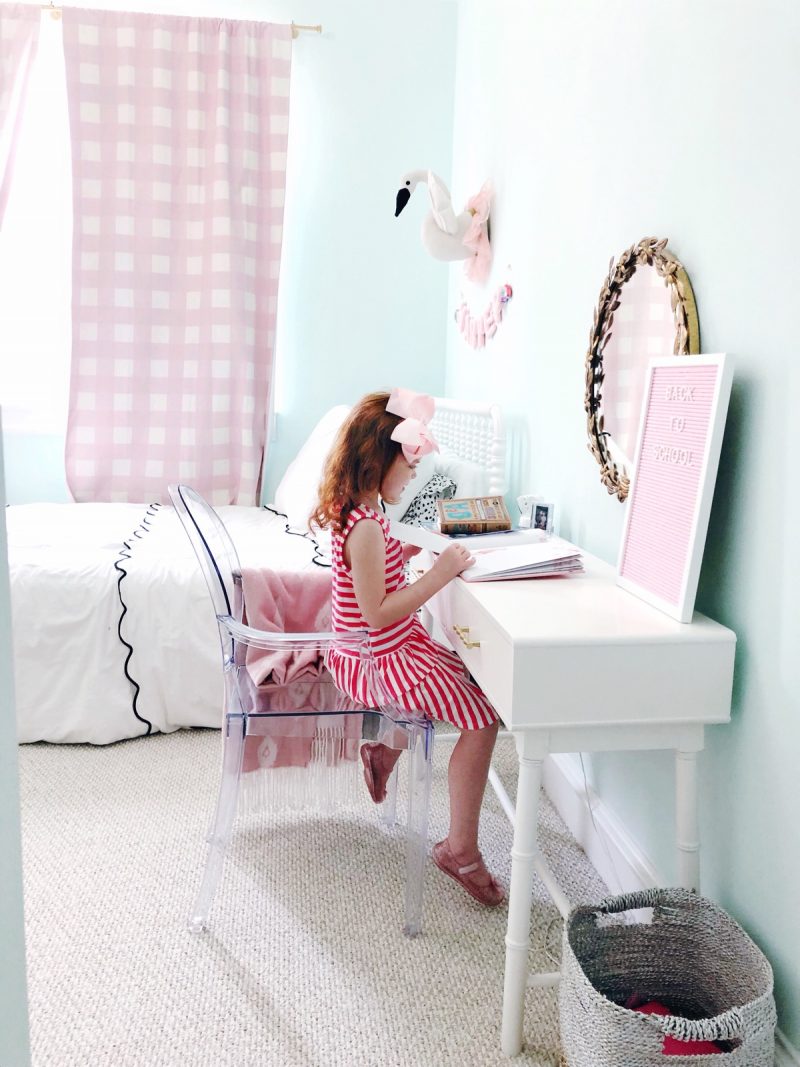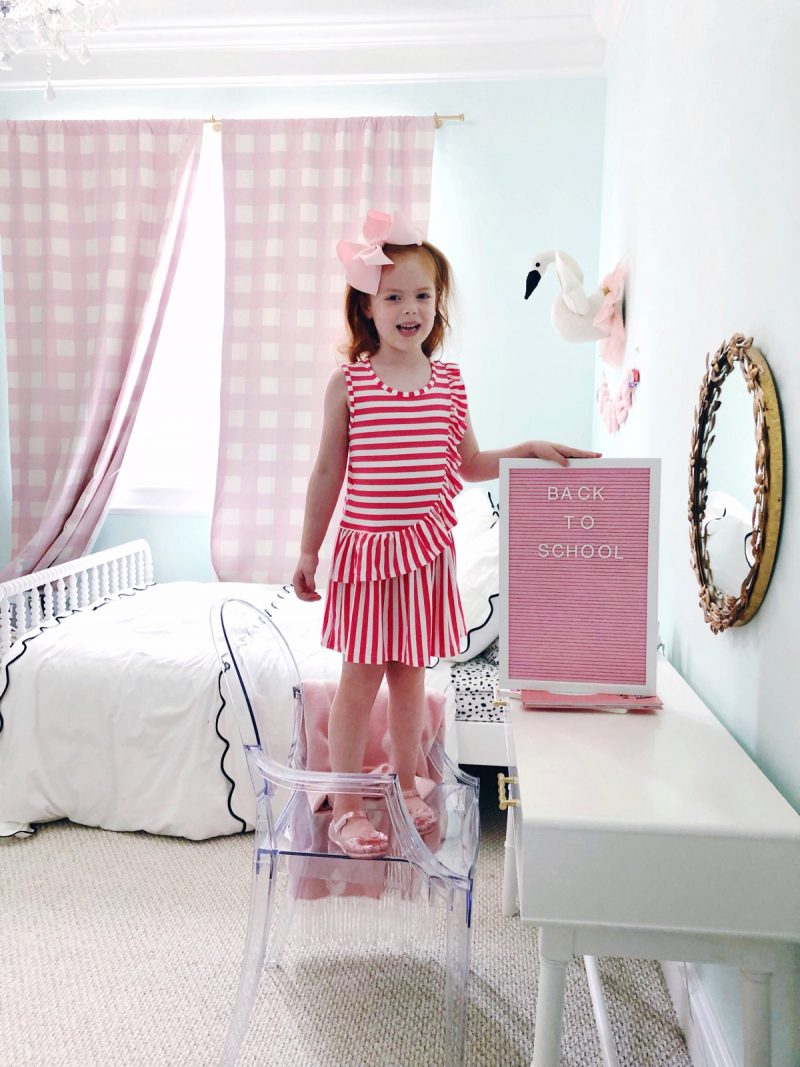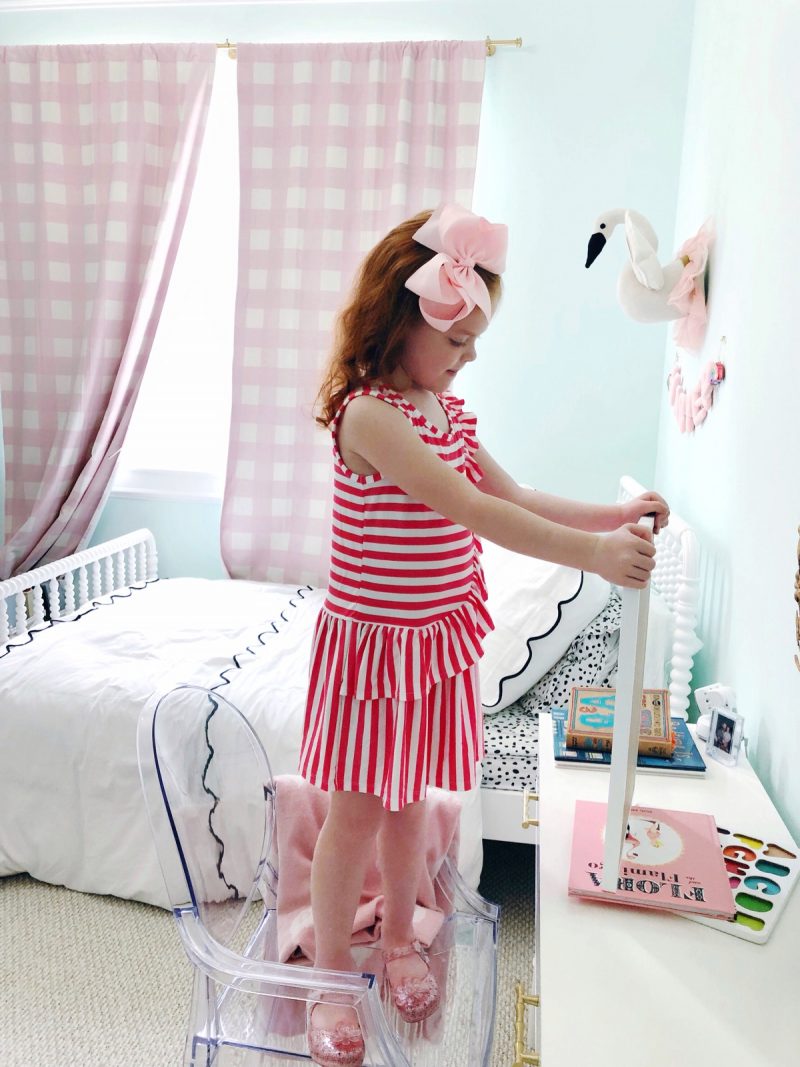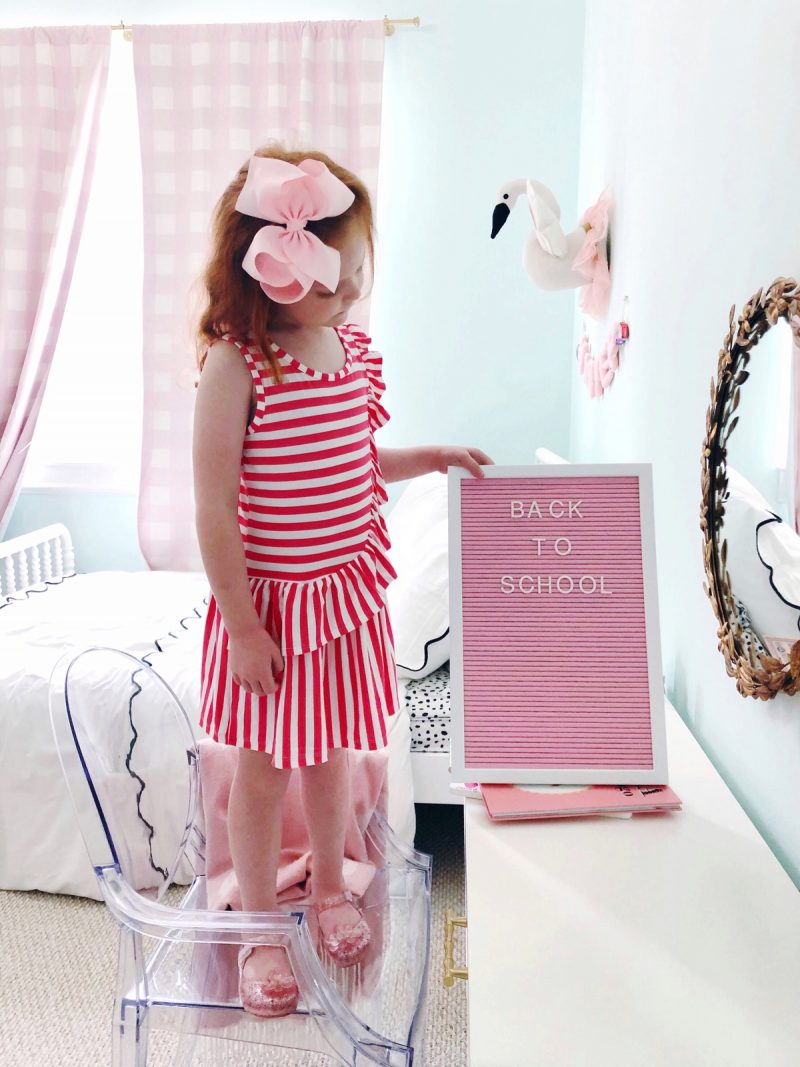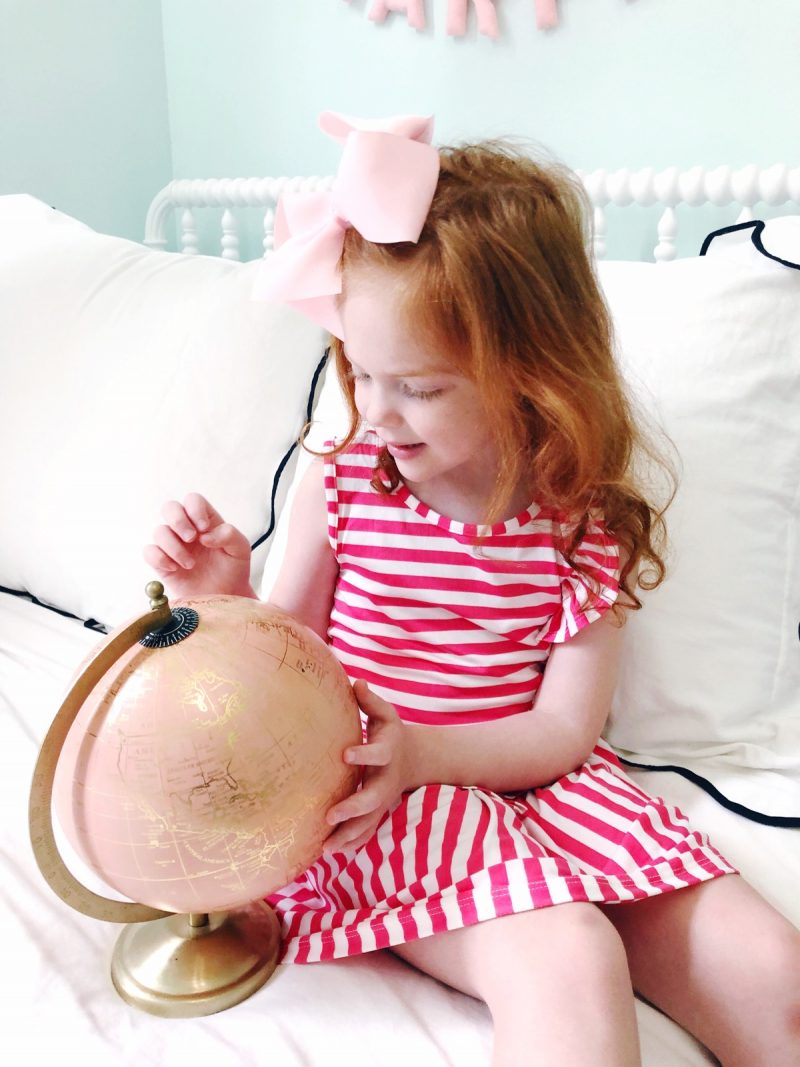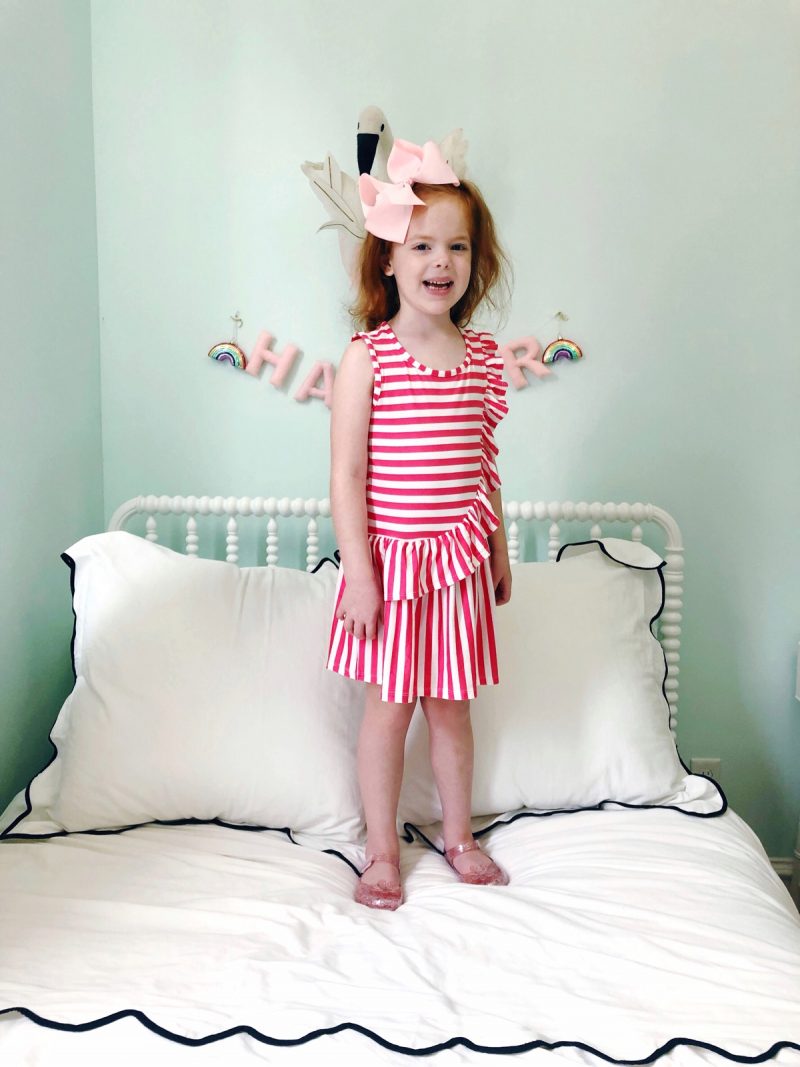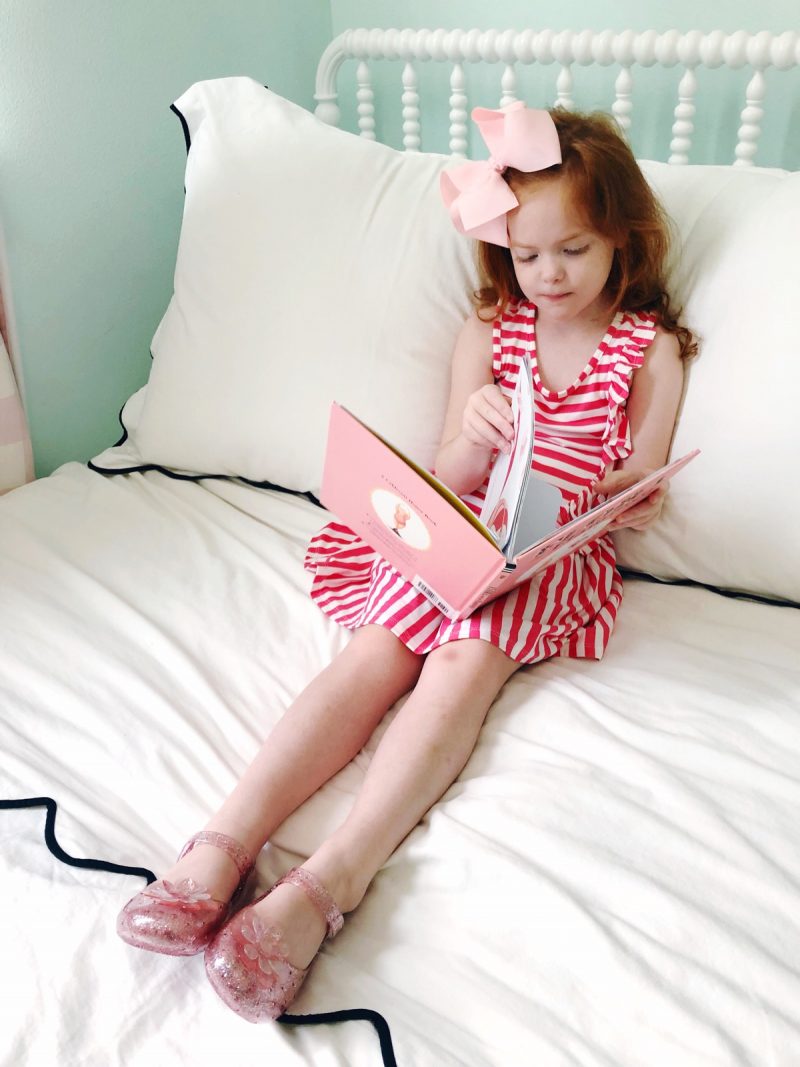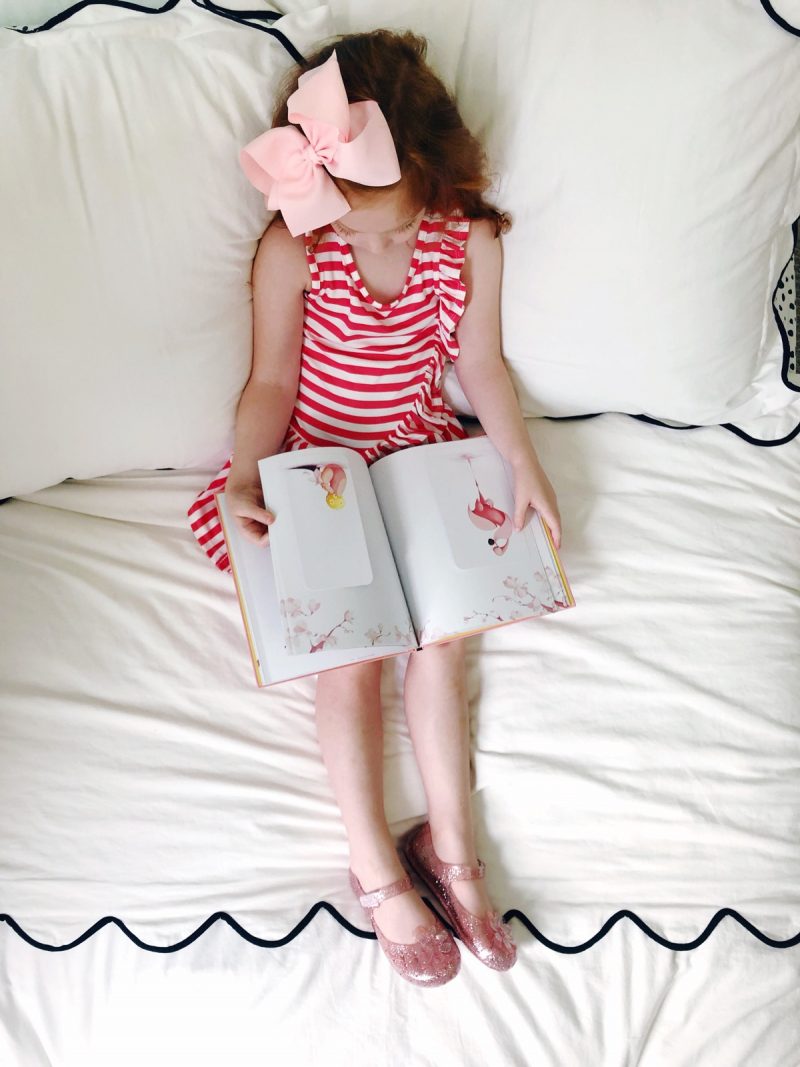 The next outfit is the "I wish I was a unicorn" tee with a ruffle detail and Harper was all over this one! As a mom I love the stripes and ruffle detail and Harper loves the message and sequins – win win! I paired it with some cotton shorts with a ruffle detail and also these navy crochet lace shorts that we've had since last summer (they're still available!)
SHOP THIS OUTFIT: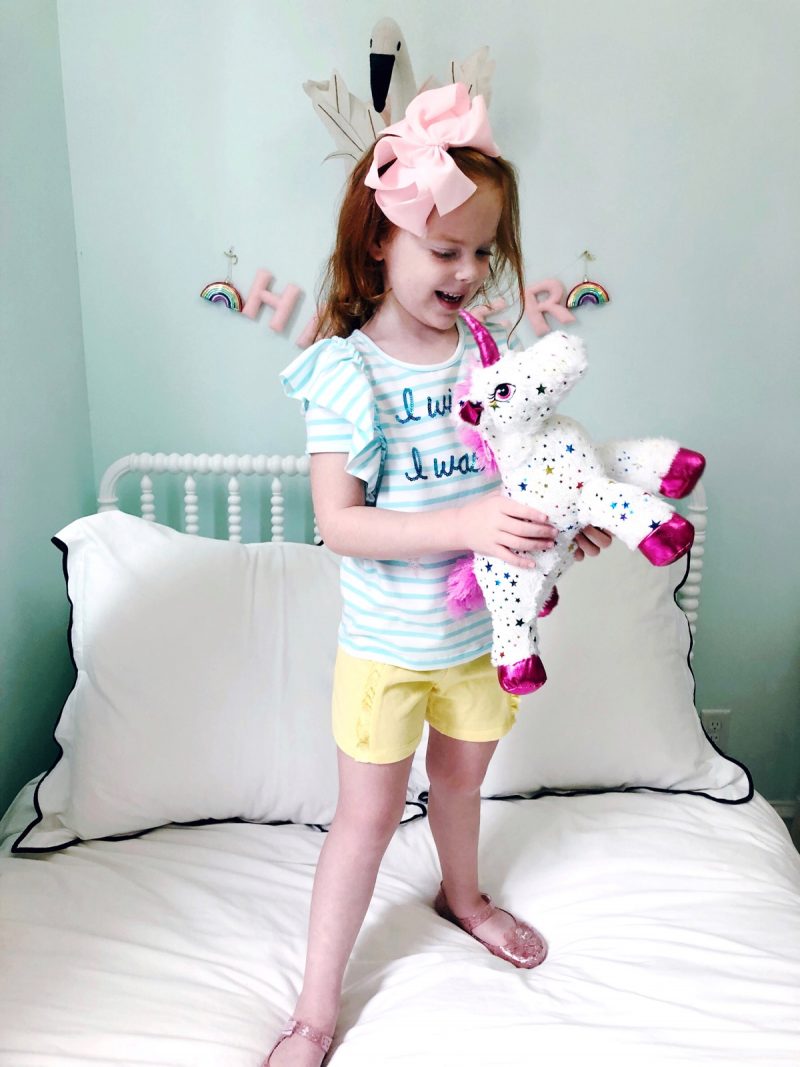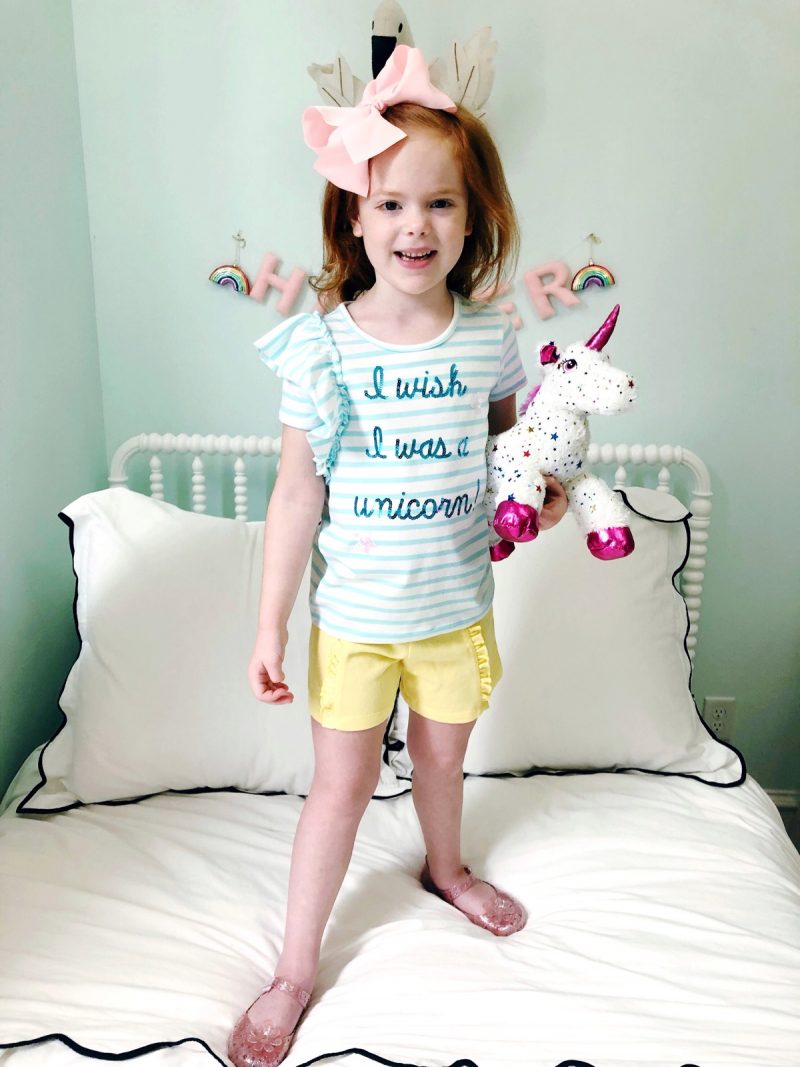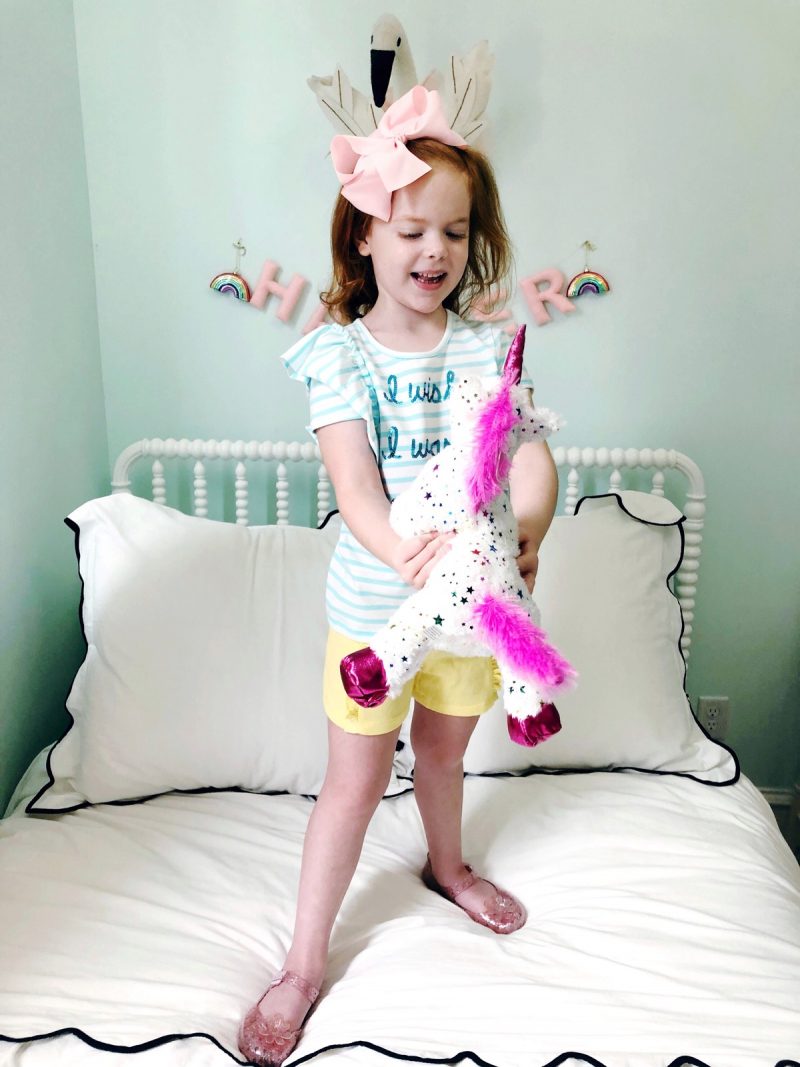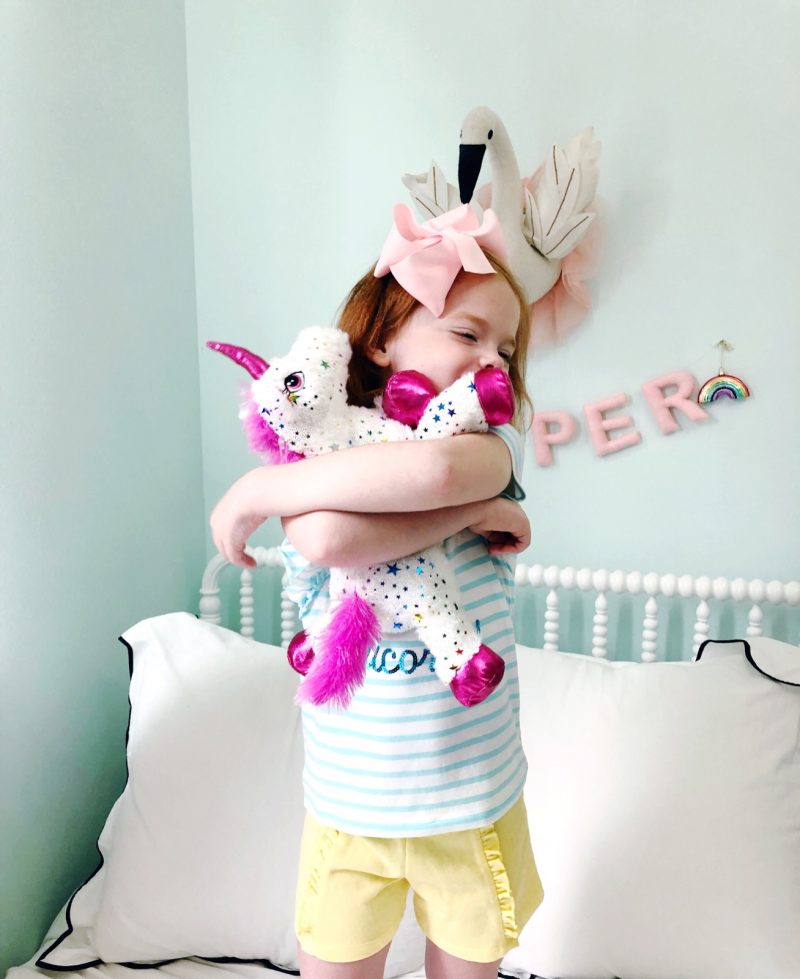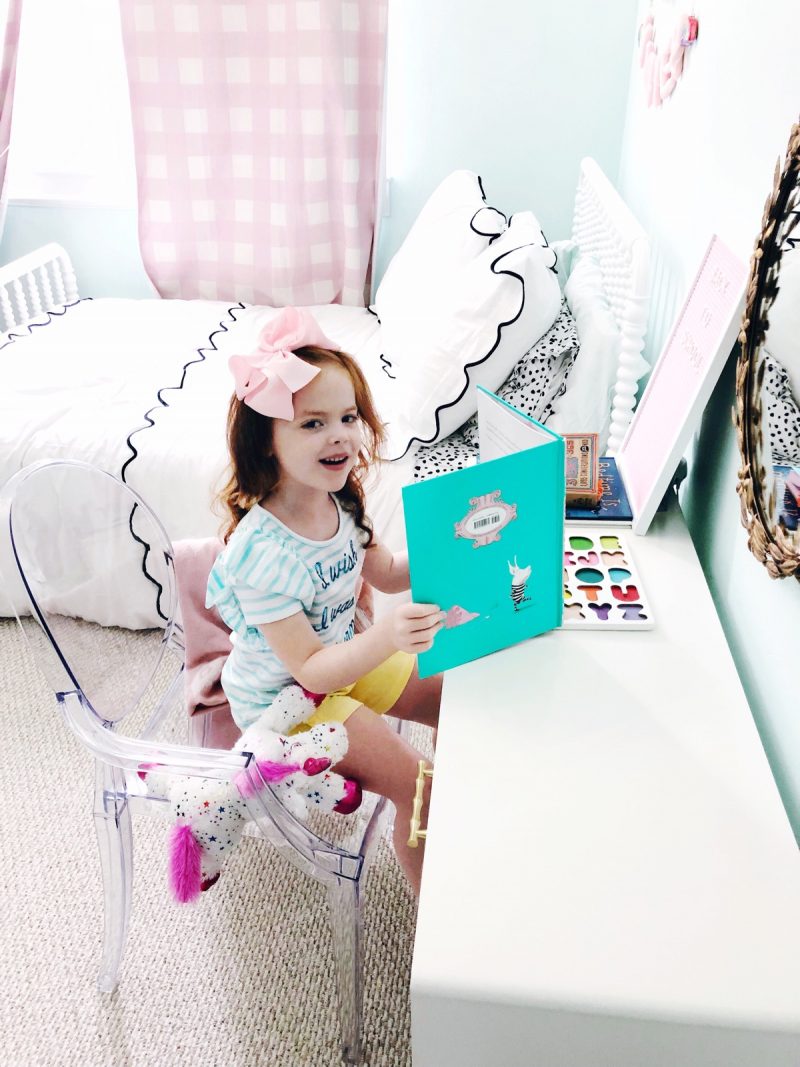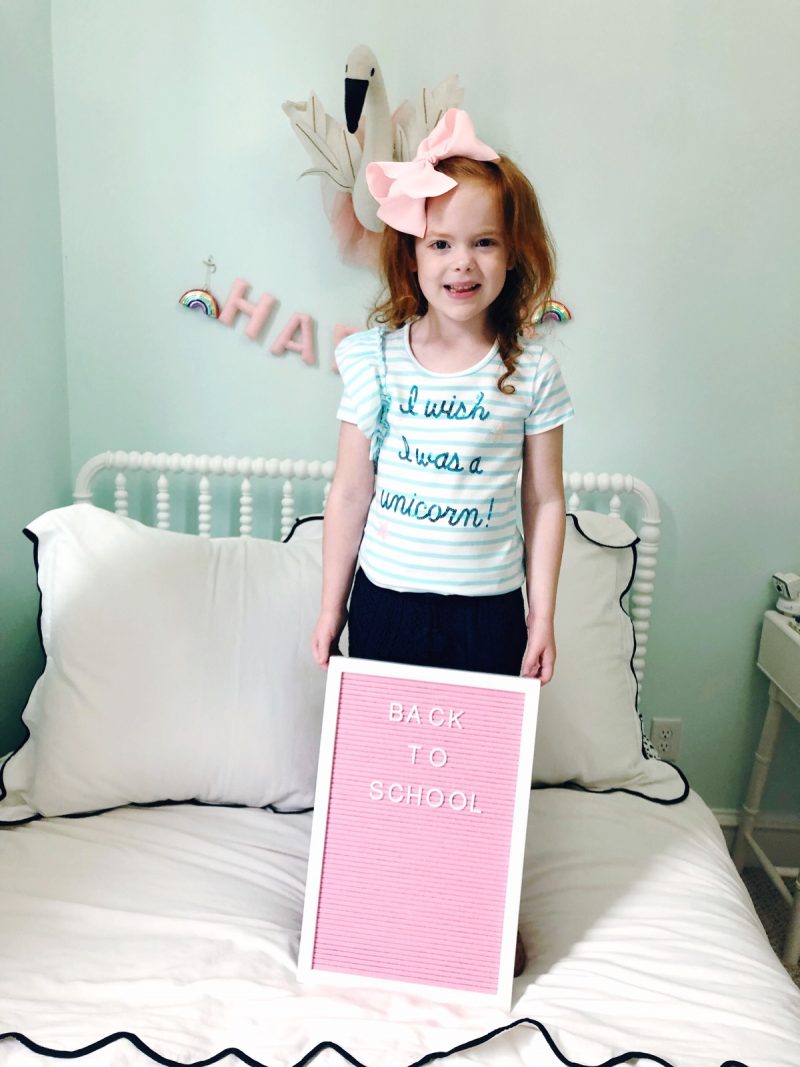 Lastly, I purchased this zip-up terry romper for our upcoming beach vacation, but it's also a really cute school or summer program option (we send it to school on "splash days") – the zipper is so easy to use. Perfect for after the pool and beach also. Harper picked out these heart/star/unicorn hair clips by Wonder Nation during our last shopping trip at Walmart and they're precious! She still has quite a few baby hairs, so we like to use them to keep those in place when her hair is up!
SHOP THIS OUTFIT: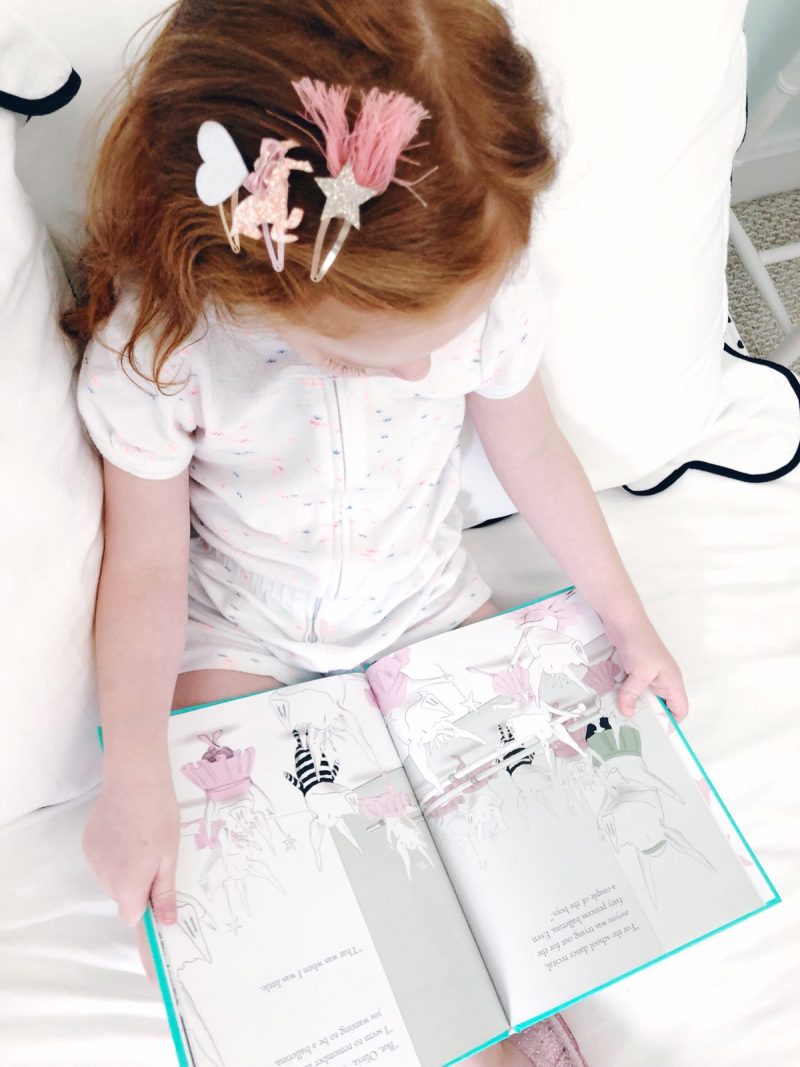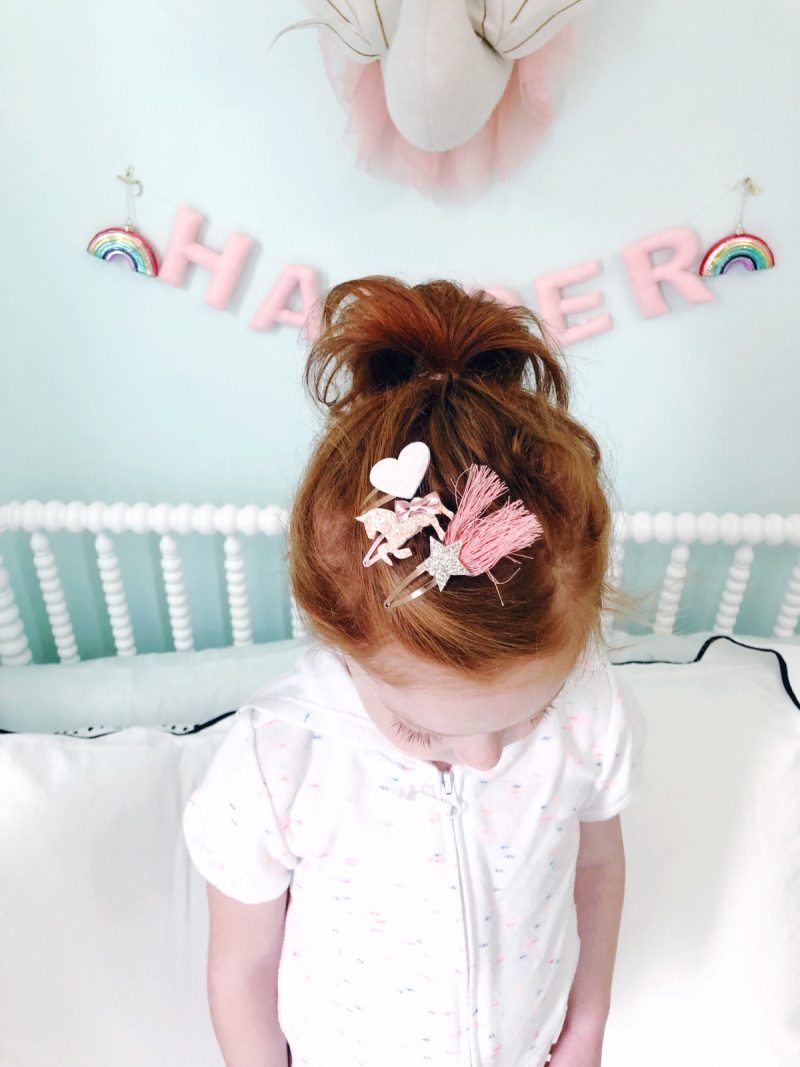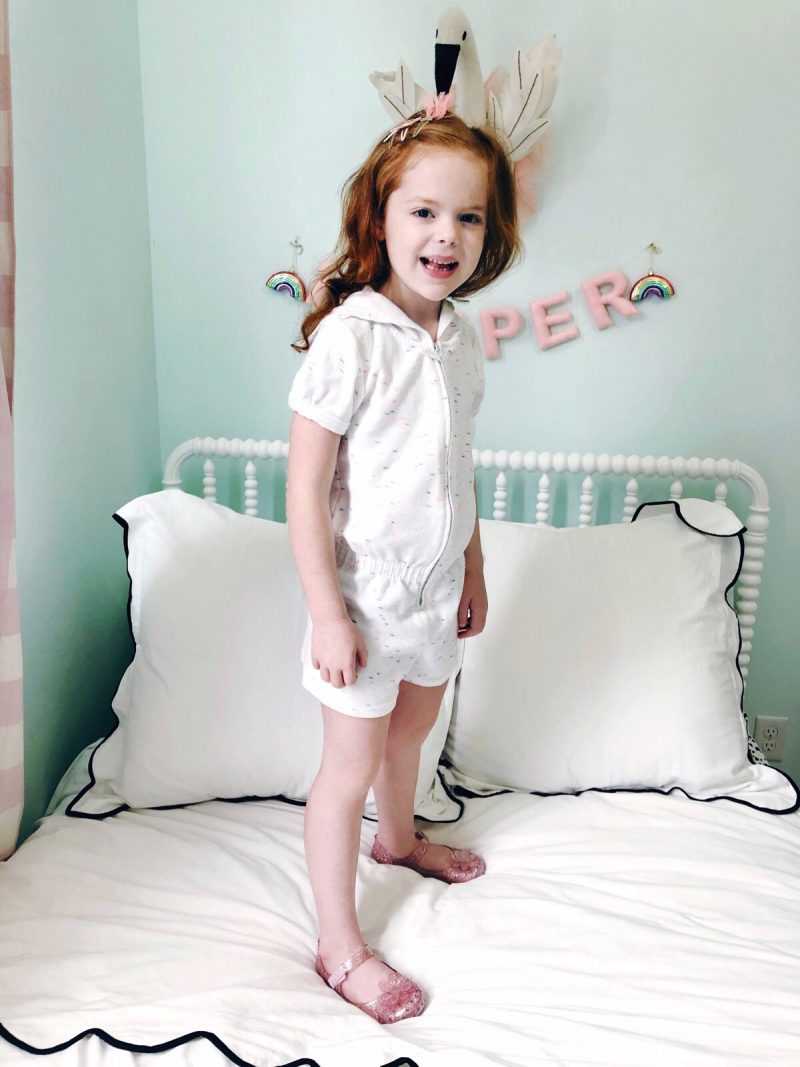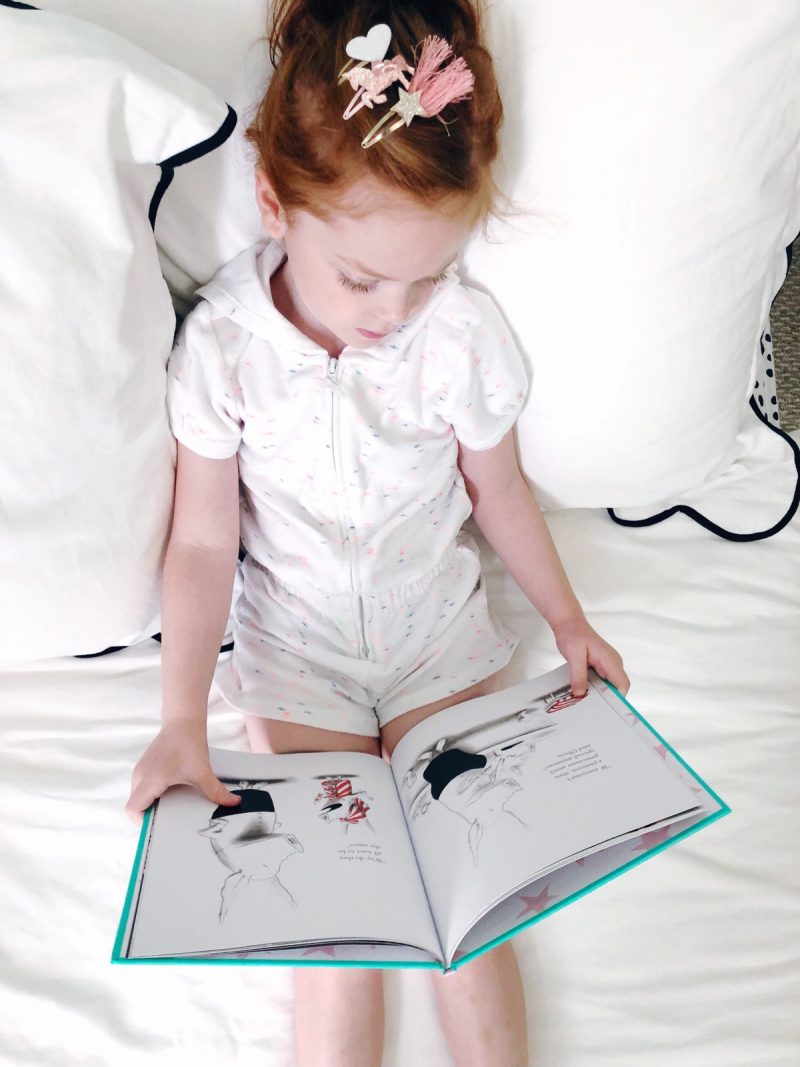 One last favorite from Walmart I want to highlight are
these cartwheel shorts
. Harper loves to wear dresses to school so we always put cartwheel shorts on her so she can climb, run, jump and play without having to worry about her dress riding up. These are great quality, fit better than other brands we've tried and are super inexpensive (they come in fun prints + colors too!) We have four pairs of these so far and they're a go-to!
Check out Walmart.com for all of your back to school shopping! Here are a few more of my picks for girls!



Shop the Post