Happy Monday!
I've been waiting patiently for this black dress to be available online so I could publish this post! I love the bow detail and it looks expensive – like something you'd get at a department store. It retails for $39.99 which I think is great for the quality. I got an XS, but be warned you may want to size up if your chest is on the larger side. It also comes in yellow, but it really shows wrinkles, so I think the black looks more expensive/quality.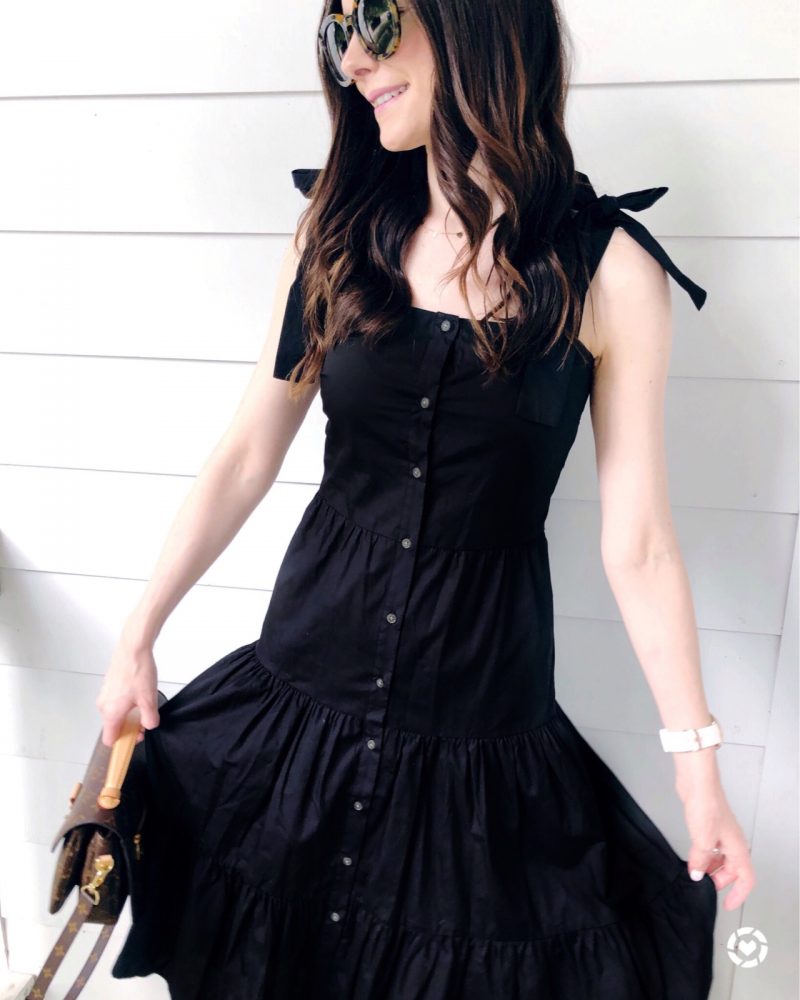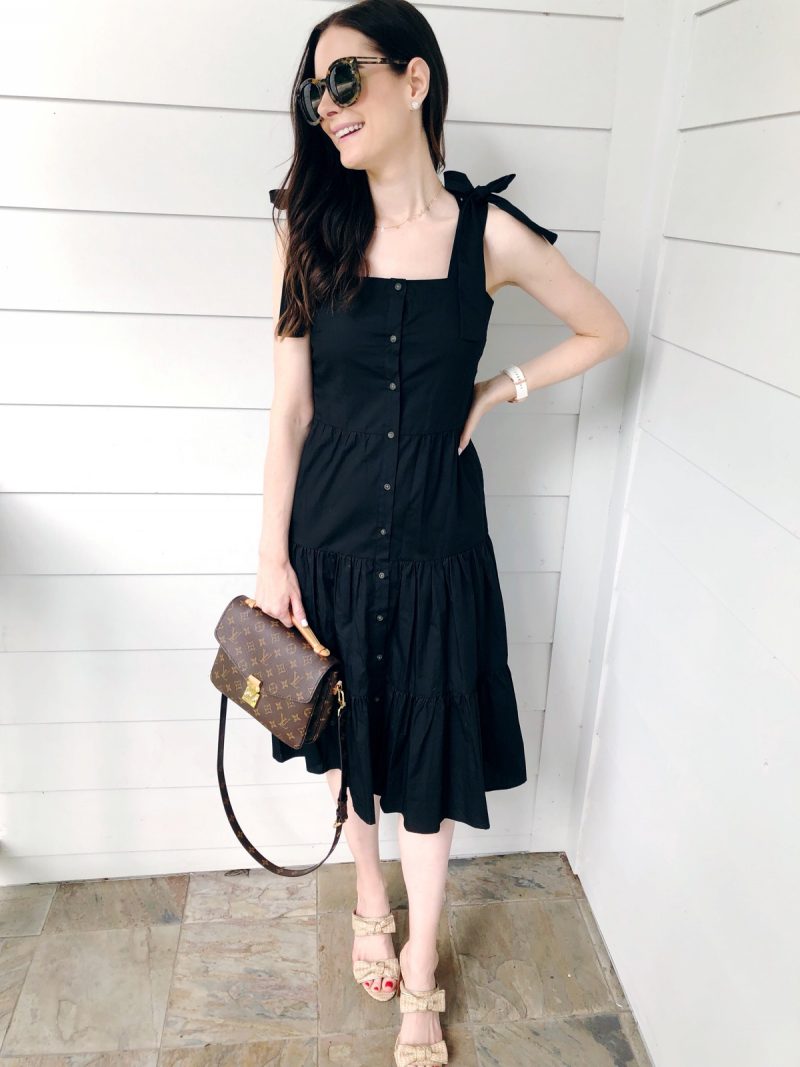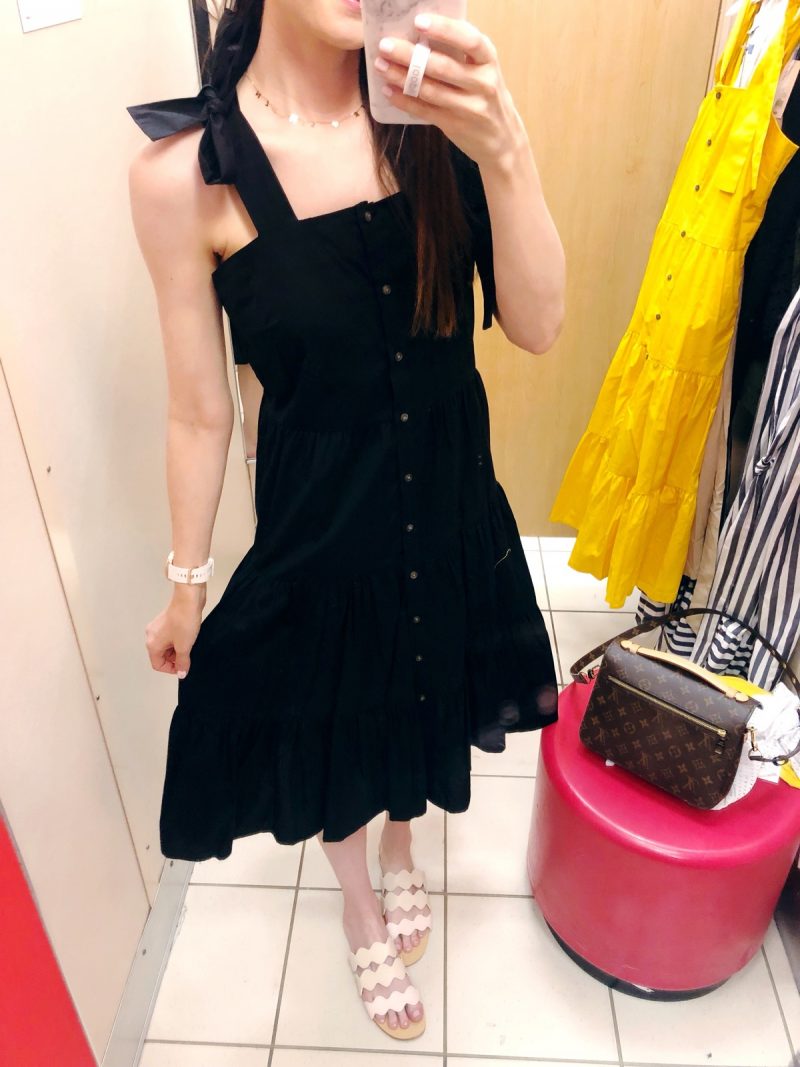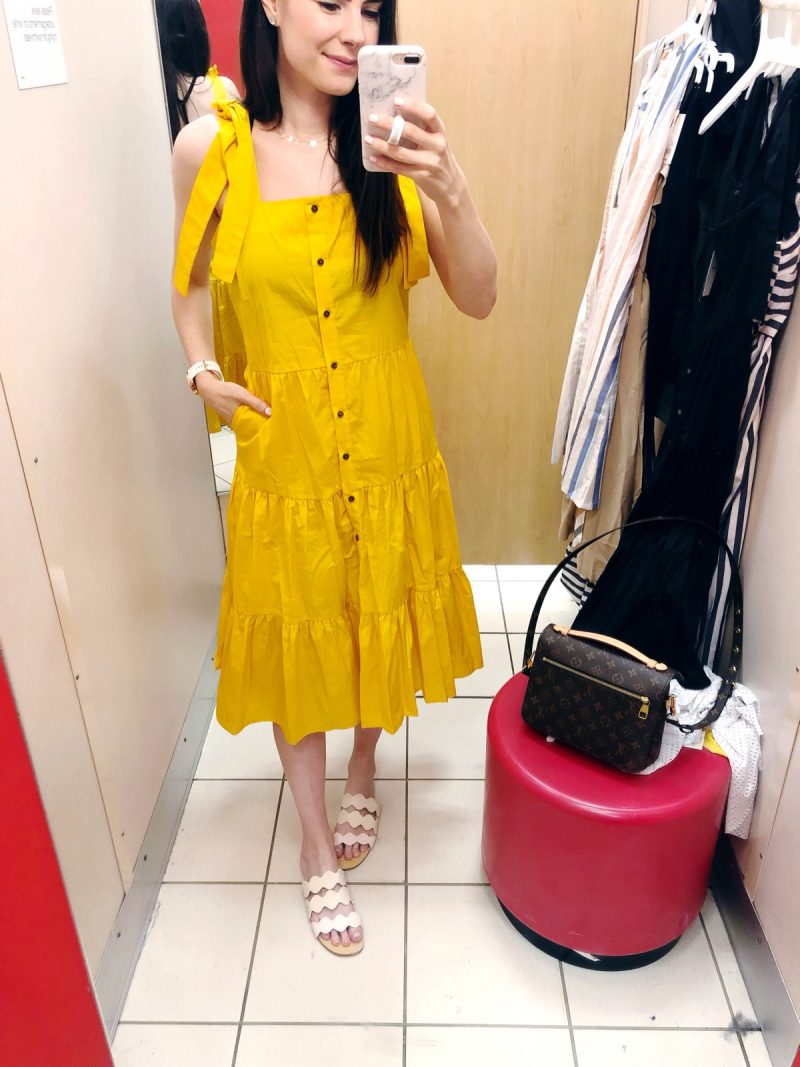 This striped, tie-waist dress is really cute, lightweight and has pockets! I'm wearing a size small and it's TTS. I love the color way on this one- pretty neutrals that give off a "by the sea" summer vibe.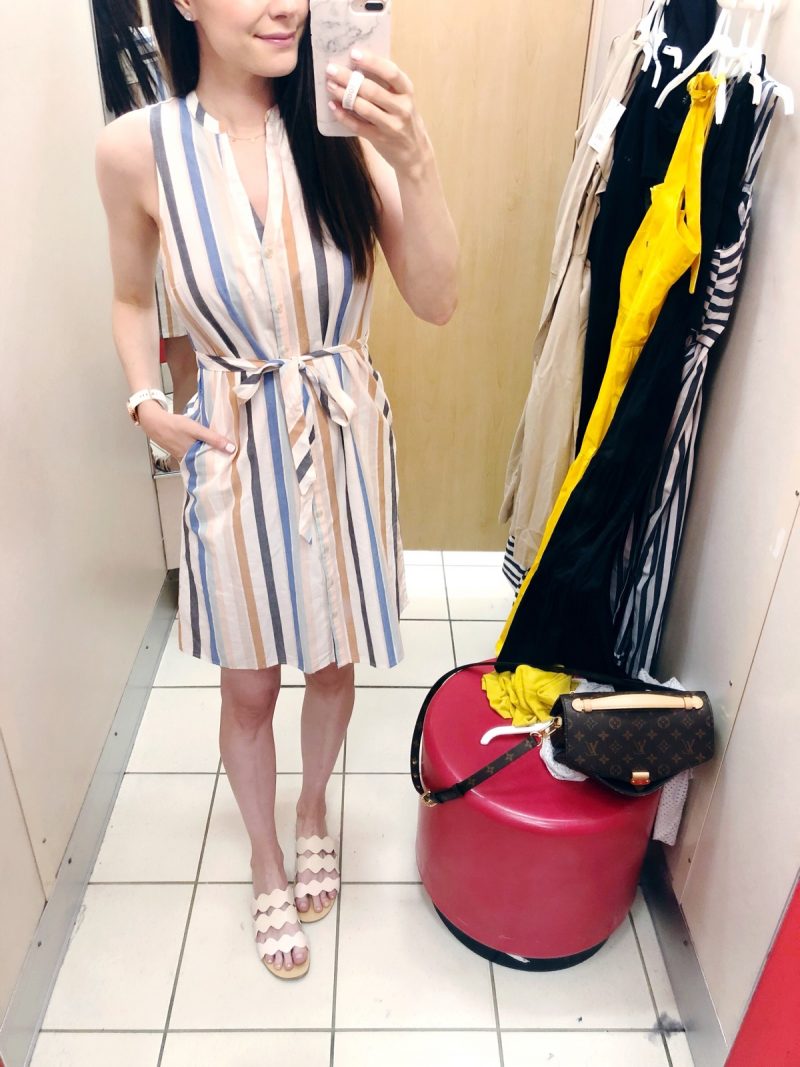 This ruffle sleeve midi dress was a favorite of y'all's when I shared it on stories. I'm wearing an XS and it fits great – I would consider sizing down in this one since I normally wear a small. I love the v-neckline and the beige color is a really pretty neutral/flattering on many skin tones. It also comes in yellow and black.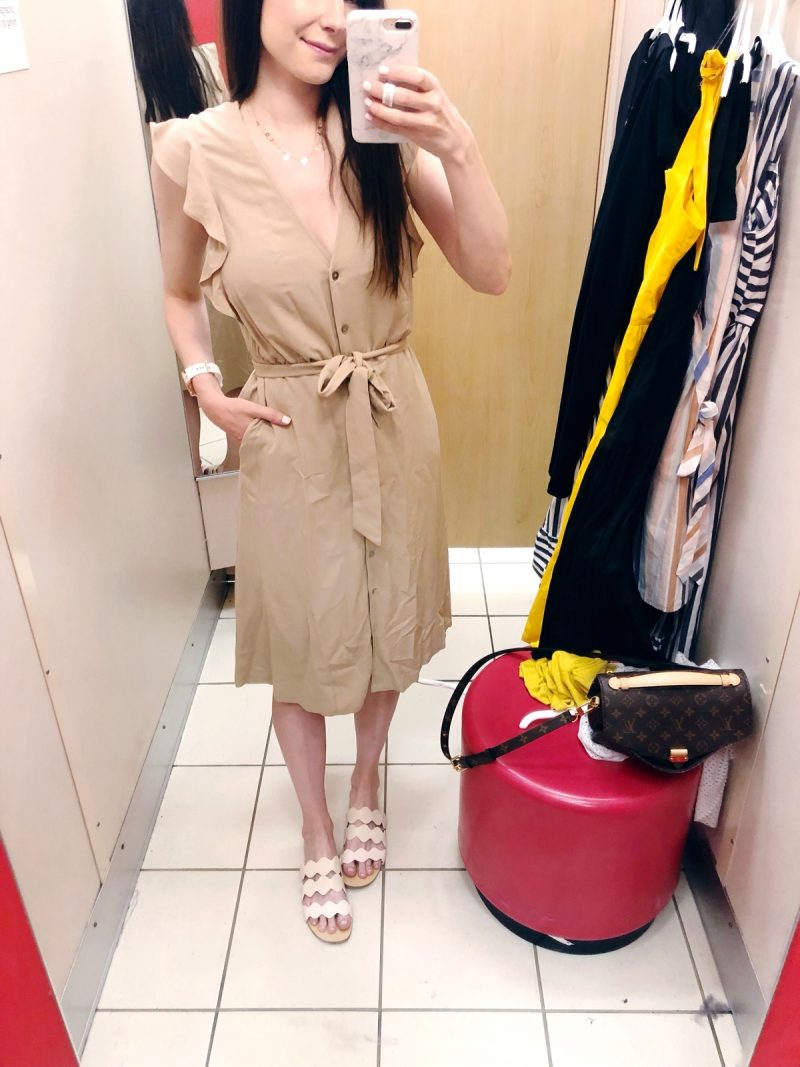 How FUN is this striped maxi dress? I'm wearing an XS – I'd size down unless your larger in the chest as it's quite snug there. At $29.99, this dress looks more expensive than it is (giving me J.Crew vibes). It would be a great option for any summer occasion or vacation.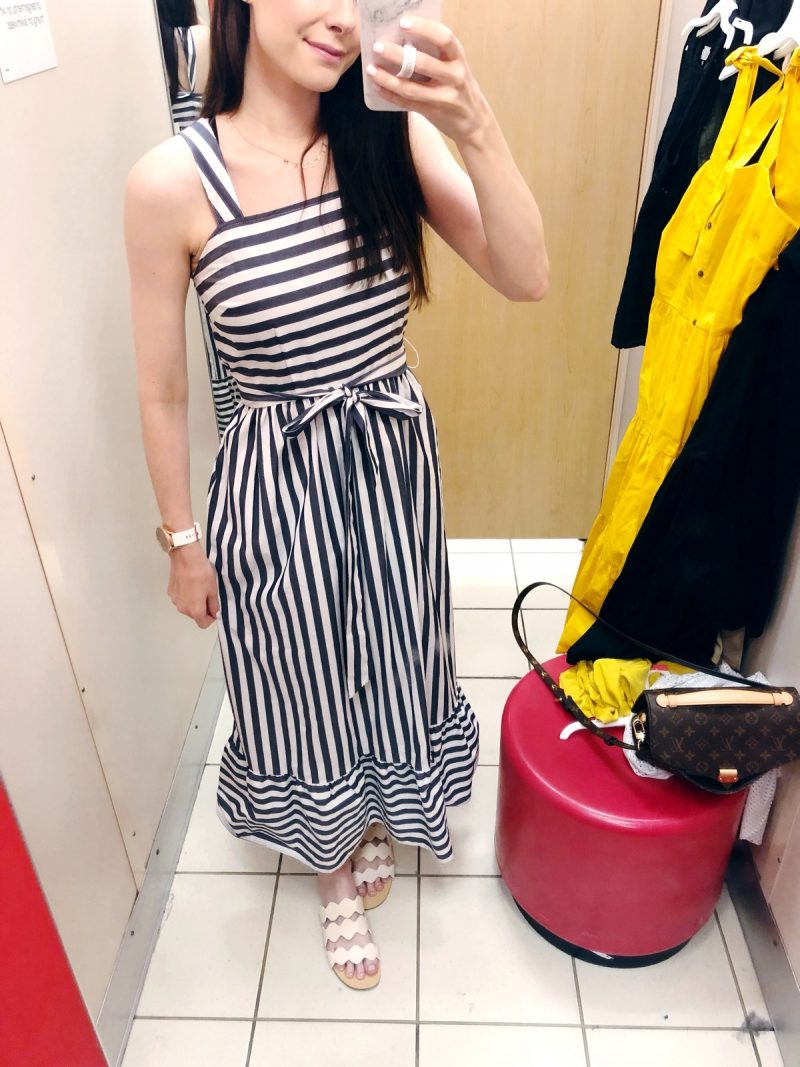 This black v-neck dress by Prologue is a great length for work – I think it could be dressed up or down (it would look so cute belted!) It's super comfortable as well. Ultimately I didn't end up purchasing it because I didn't feel it did much for me, however, it's a nice quality and I think it would work with a bump if you're expecting – I'm wearing a small.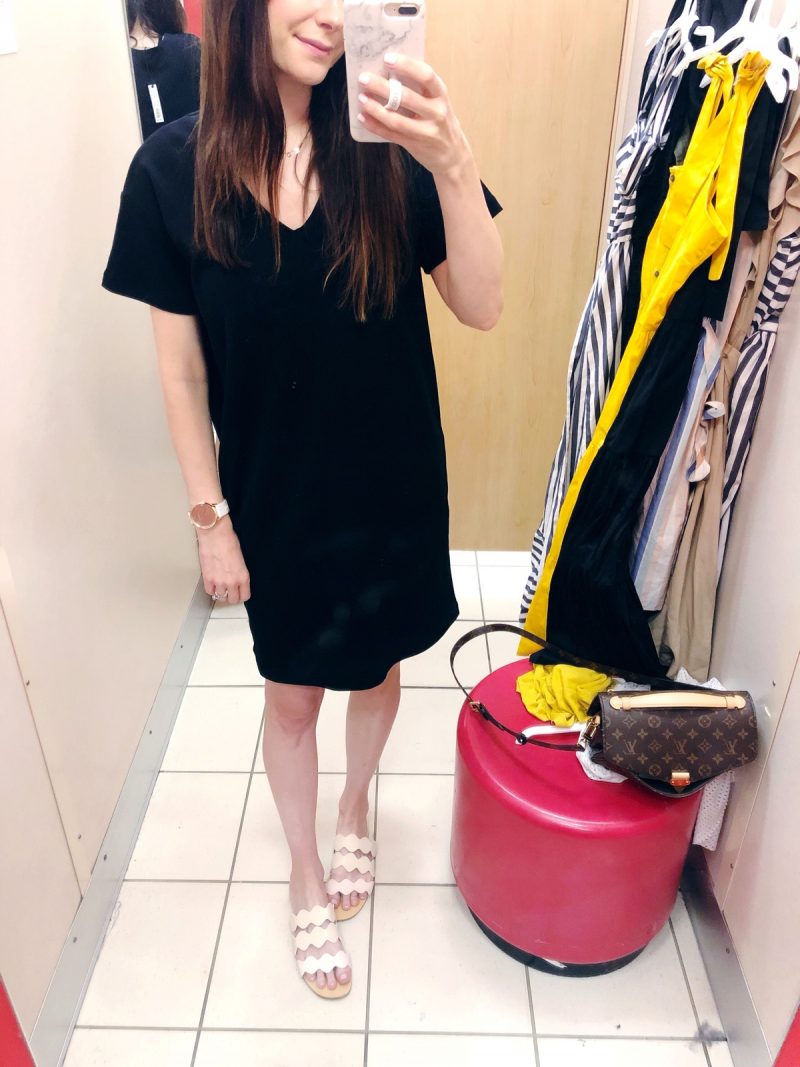 Lastly, this yellow cardigan is a super affordable and soft cardigan for freezing cold offices. I'm wearing an XS and I always size down n long cardigans for a closer fit. I love the vibrant color!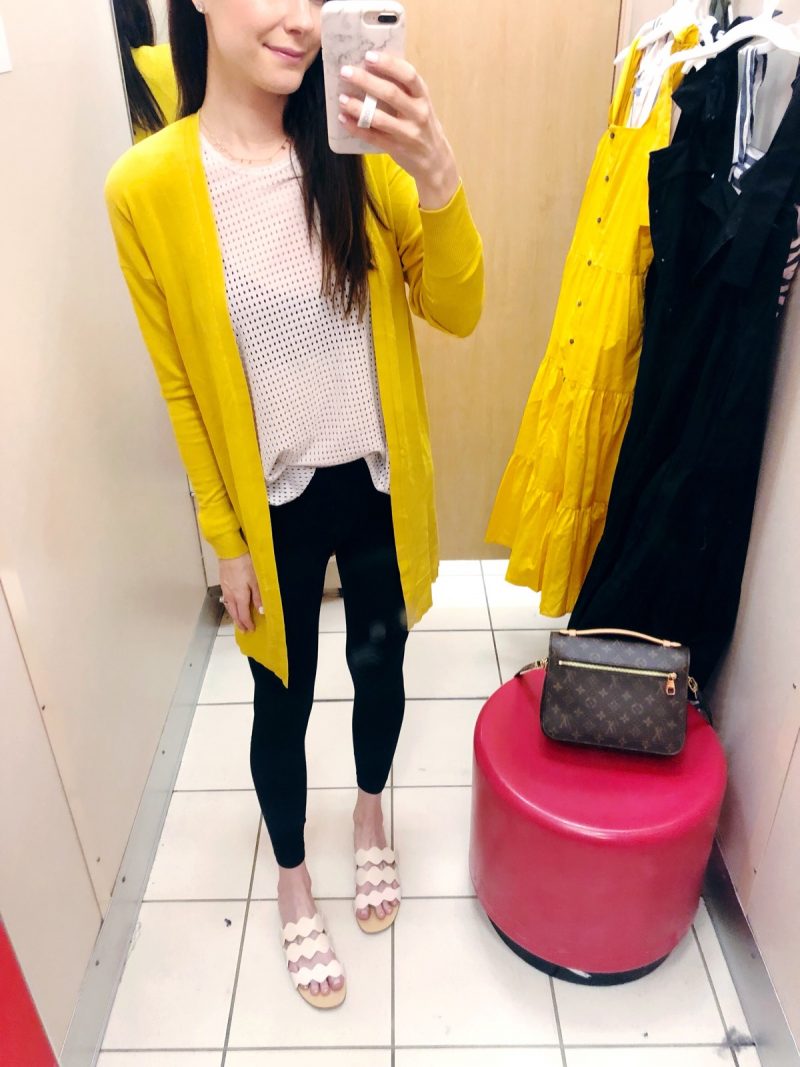 PS – this jacket isn't from Target, but I'm obsessed with it and it's such a good price. You can shop it here. My scalloped sandals are here and they're amazing. I truly wear them more than any others since I got them!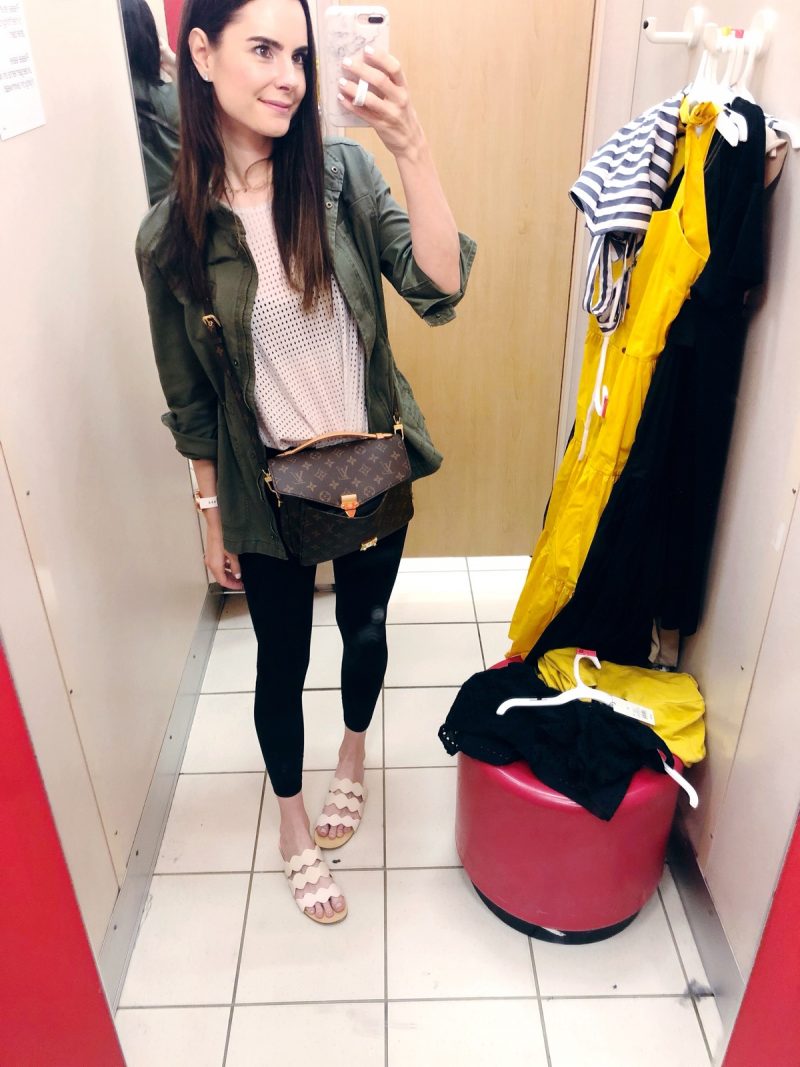 S H O P T H E P O S T


Shop the Post