We are on our second year of taking family photos on the beach with Meshea Shaffer of Olive Gray Photography in Destin, Florida. We drive over an hour from Seaside just to shoot with her because her work is that amazing! Meshea has been a photographer for six years and her work is just stunning – she really capture families in the most beautiful way and has such a gift for creating moments between family members that you can enjoy forever via photo.
I asked Meshea to share some of her best tips for selecting outfits for family beach photos, and below are her insights! What I love about Meshea is her involvement in not only capturing the photos – but helping to advise on outfits – I remember going back and forth via DM weeks before our session and sending her flat lay photos of different ideas – she always gives her honest feedback of what will and won't work. Her goal is to create stunning images for families – and part of that is selecting the right outfits! She truly goes above and beyond!
---
What is the most important thing when it comes to selecting outfits for family photos?
I think the most important thing in selecting outfits for your family photos is to actually consult with your photographer. Every photographer has their own unique style and has a preferred color palette that they love to shoot. Most photographers love being a part of the styling process! Start with a cohesive color palette, with a blend of neutral solids, a touch of pattern, and texture.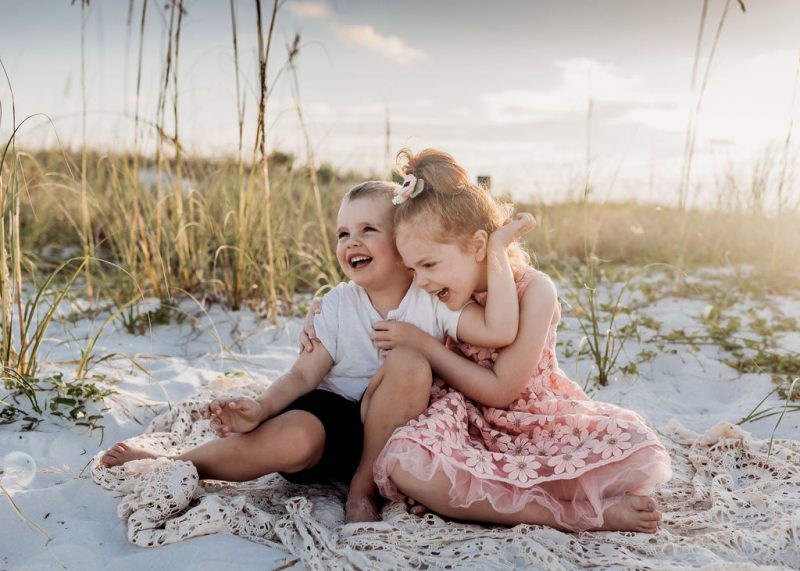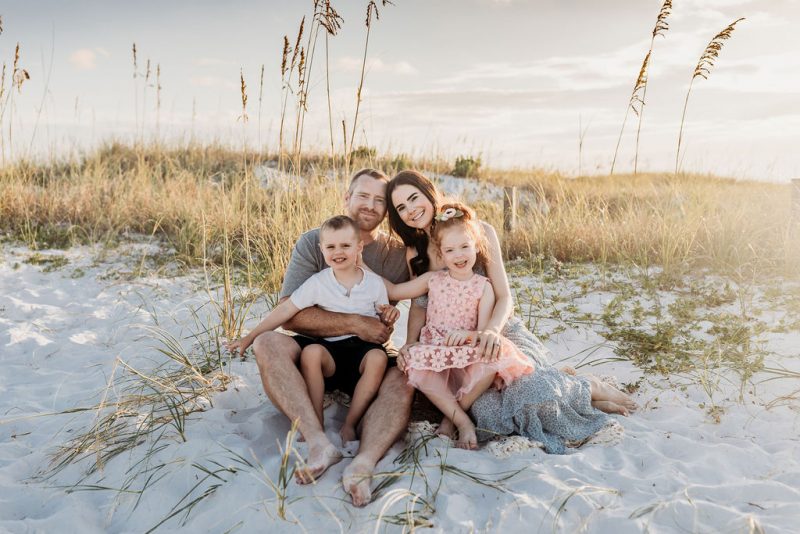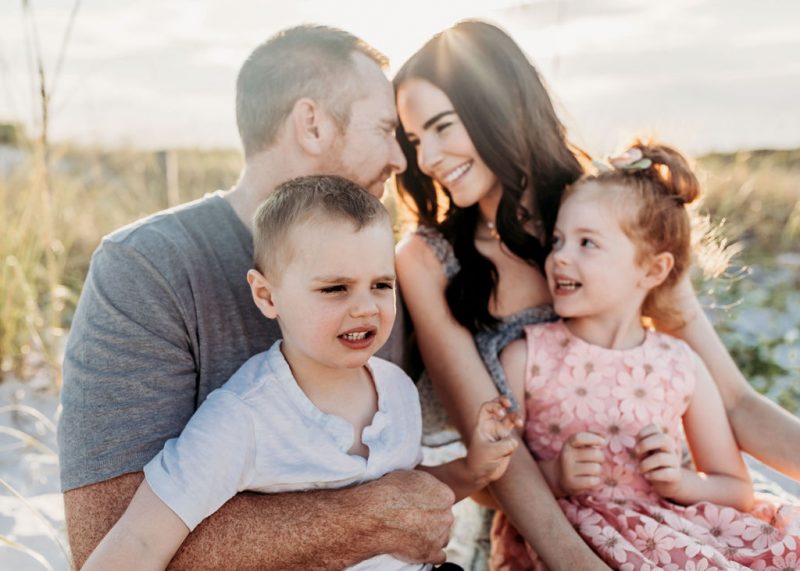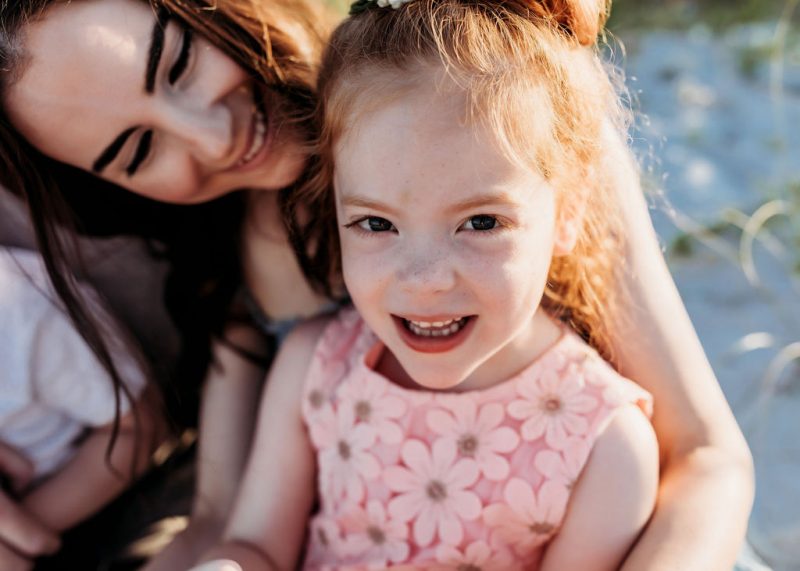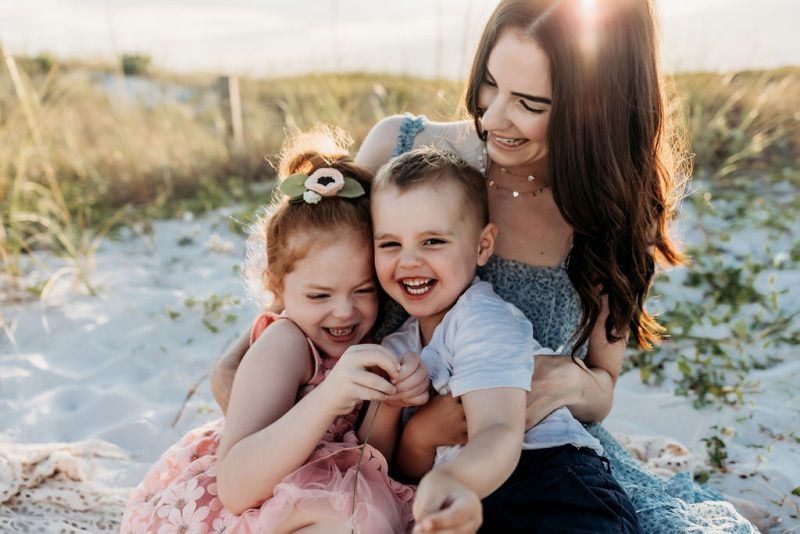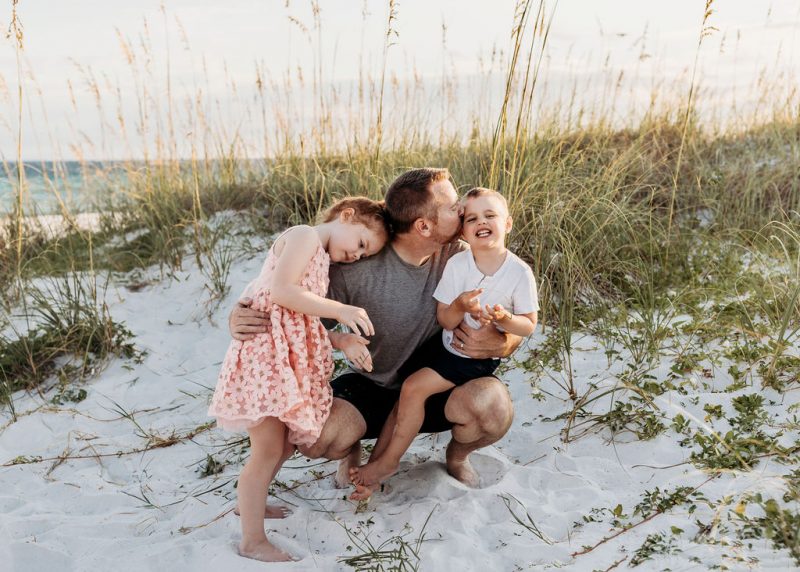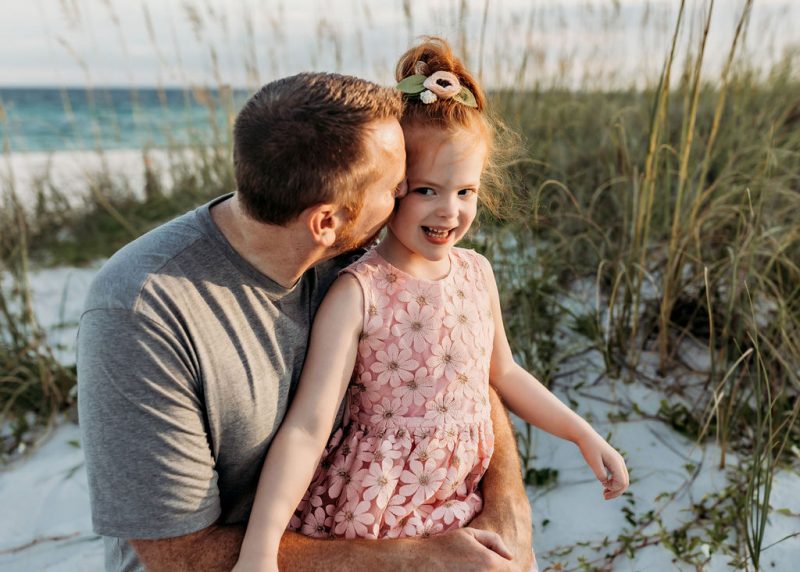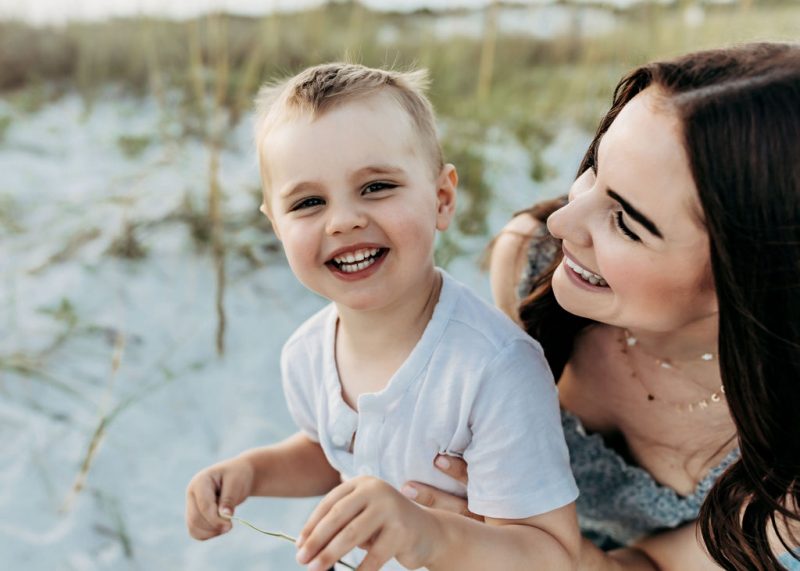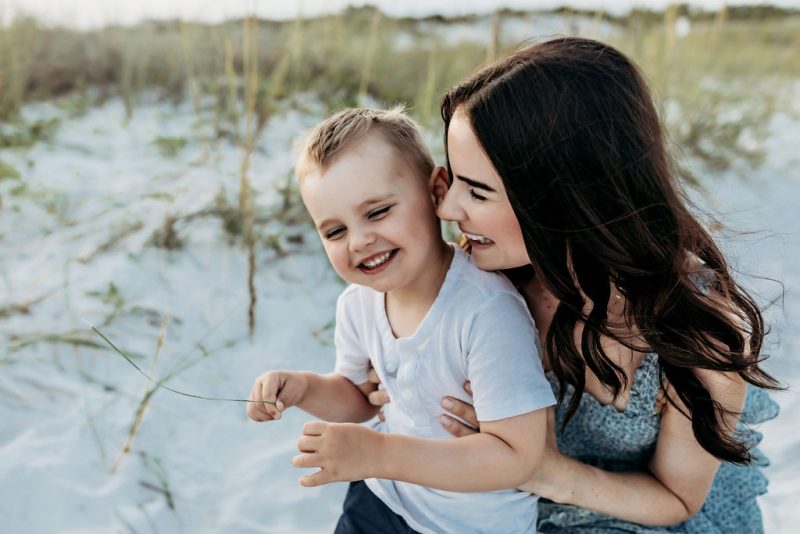 Why is texture so important?
Texture can help give the overall feel dimension and interest.
(Veronika: I wore this lace dress (size 6 tall- size up a full size in this dress) for our last family photos and this blue one (size small) for our most recent set – both dresses photograph so well because they have texture and dimension. The lace of the first dress really pops on camera and the ruffles on my blue dress "float" in the breeze and move beautifully).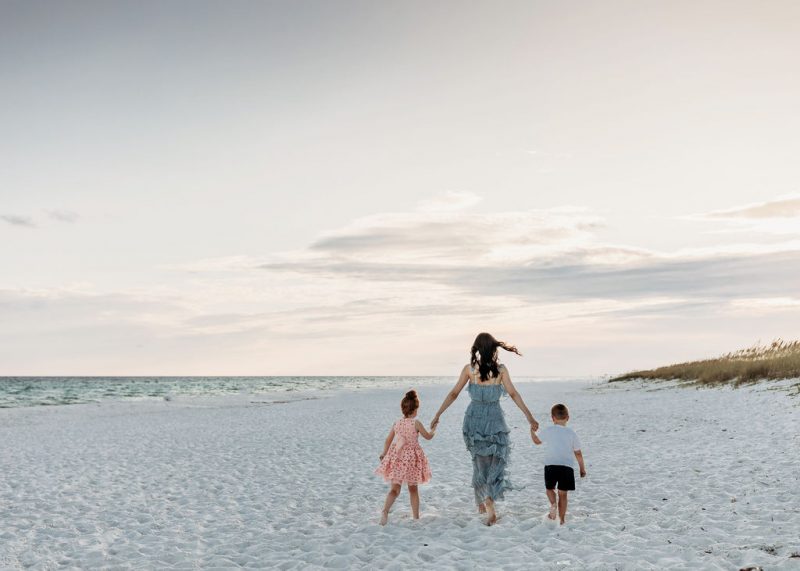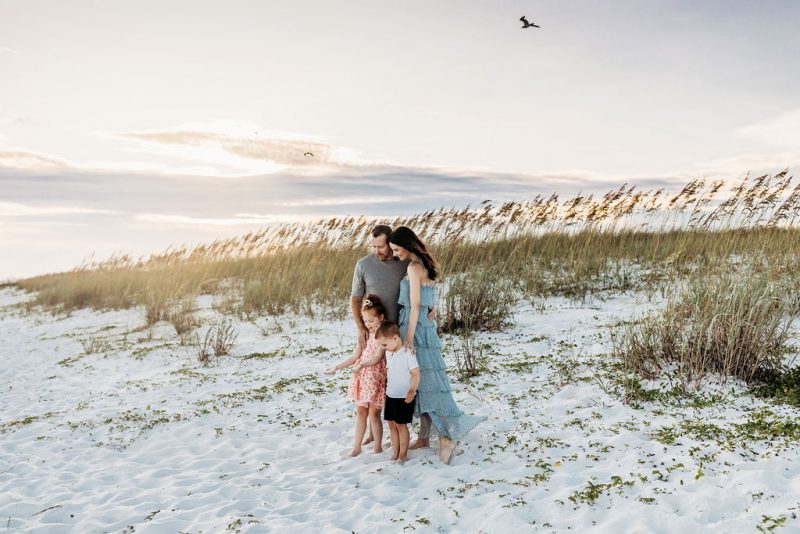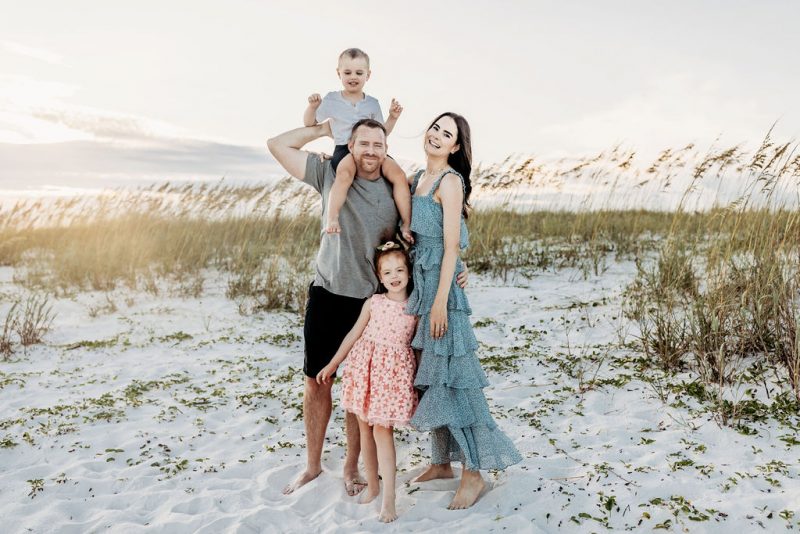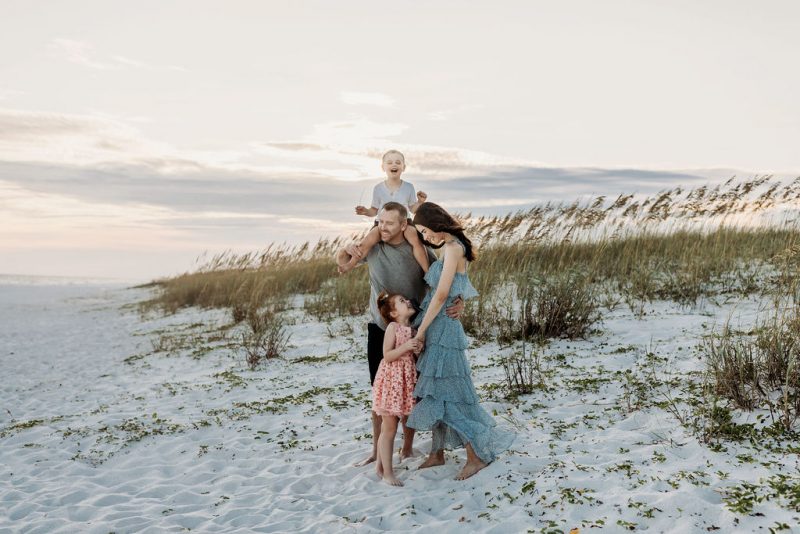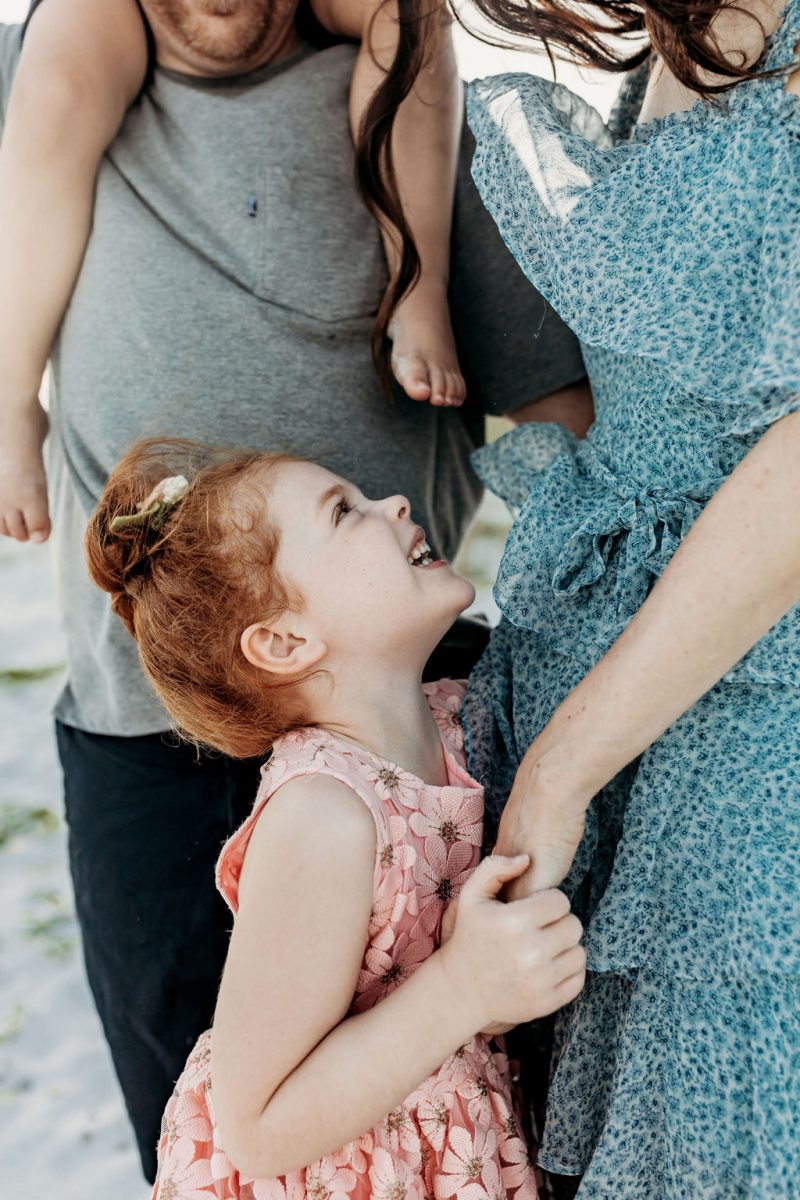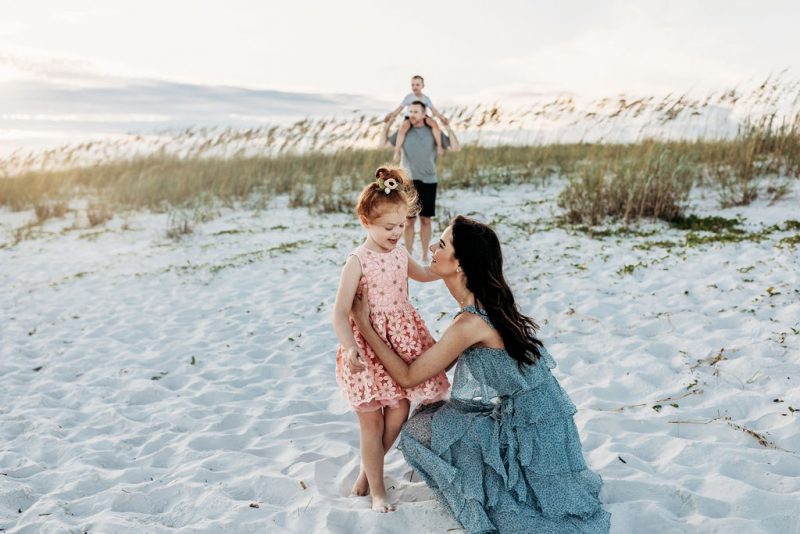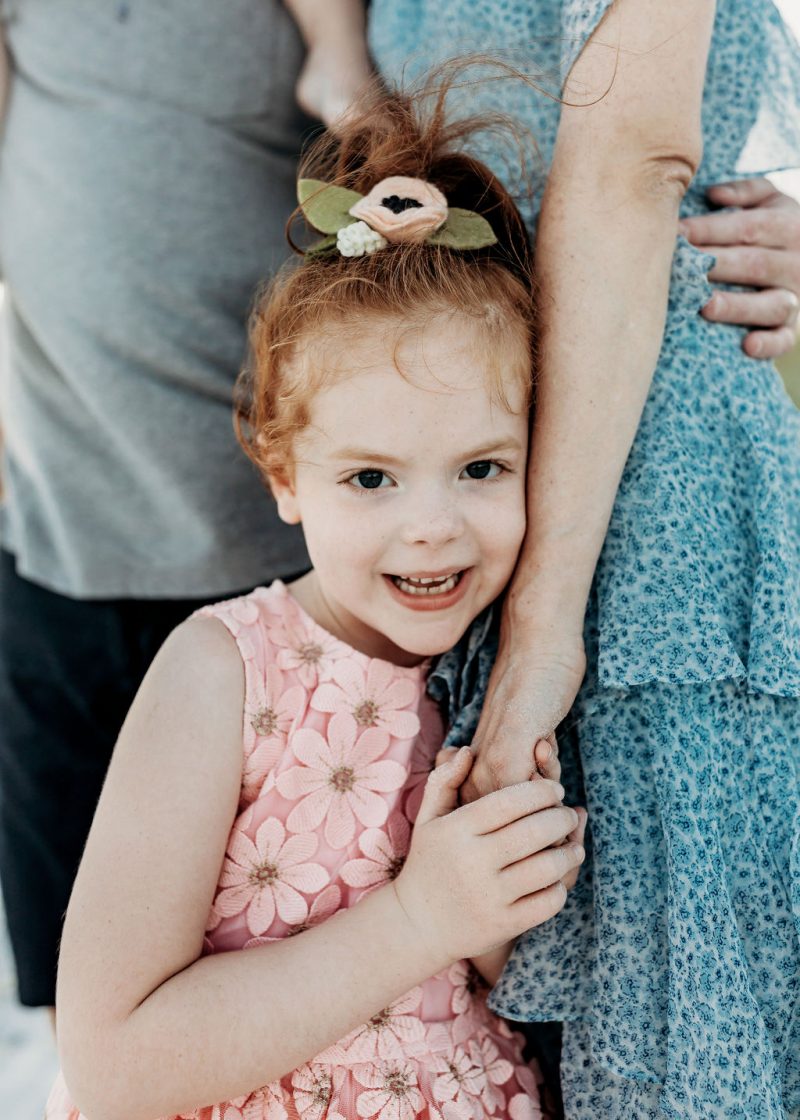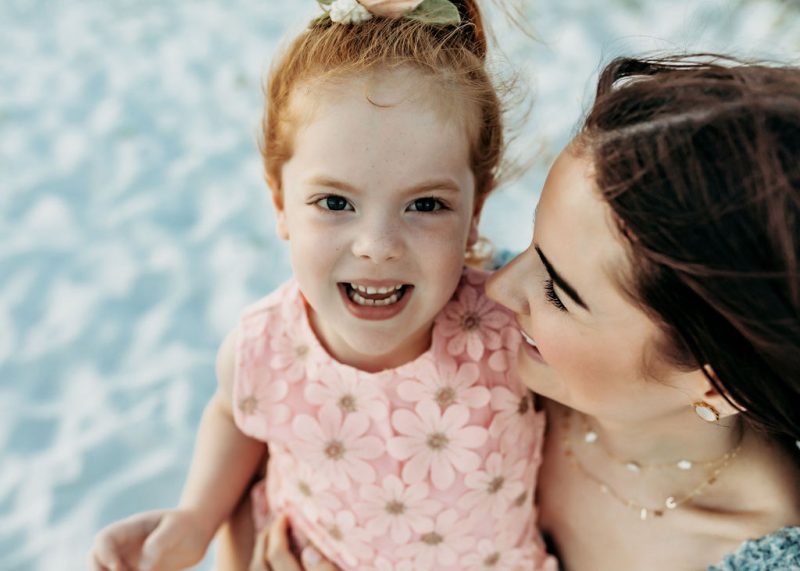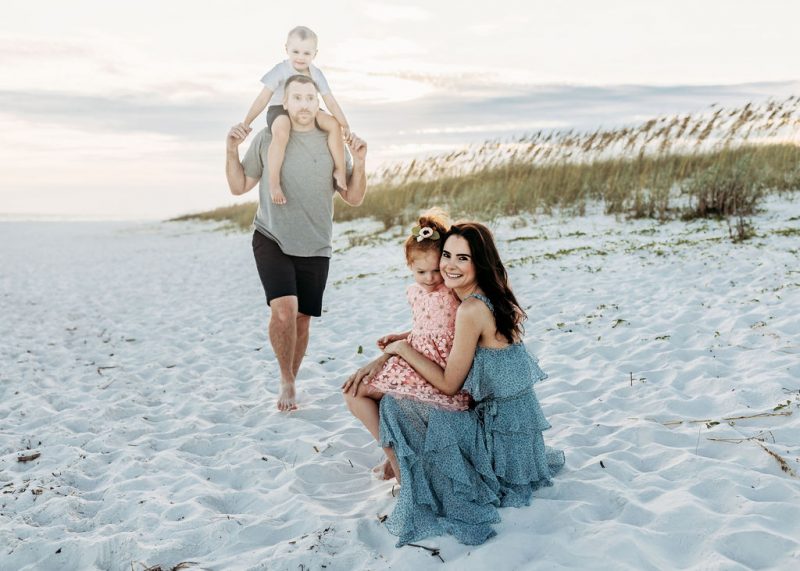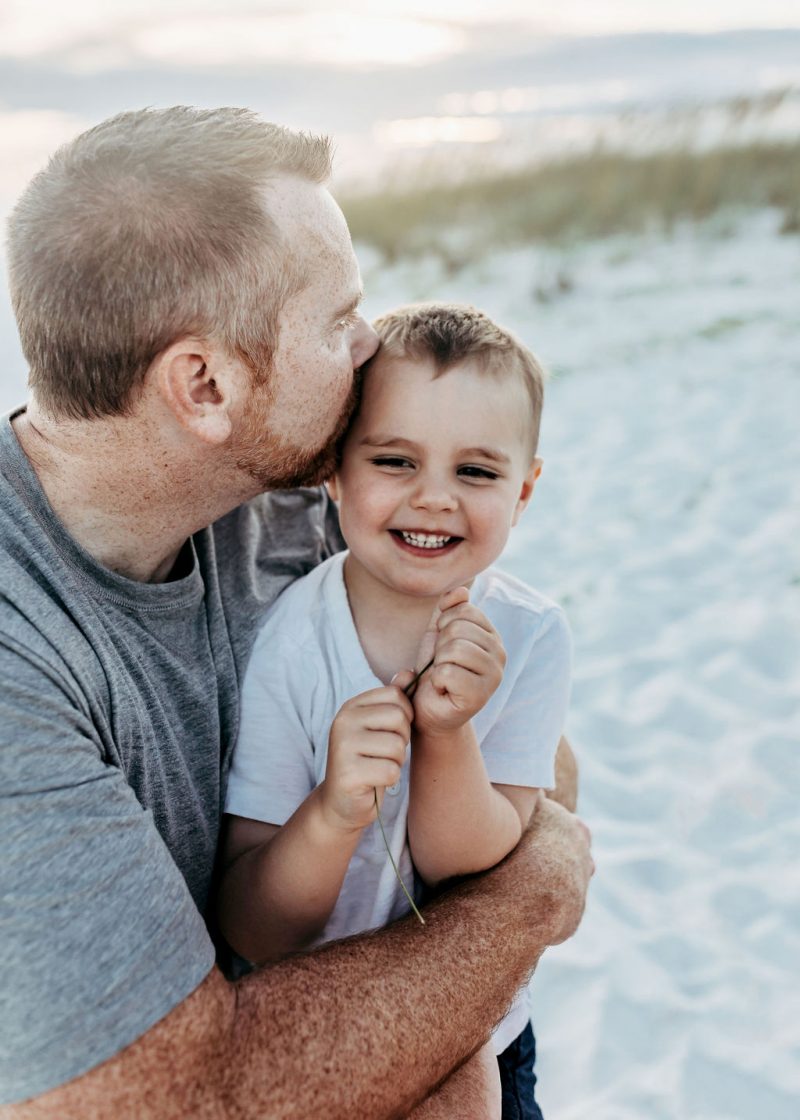 What are some of your favorite sites for women's dresses for family photos?
(Veronika: I always love wearing long dresses for family photos because then you don't have to worry about how you're standing – I also don't love my knees showing in photos – I know that sounds weird, but I prefer the clean line of a long dress. When Meshea and I first shot together, she mentioned she prefers long dresses because the photographer doesn't have to worry as much about leg positioning and it can be awkward to find a comfortable position in a short dress, especially as you're chasing after and interacting with your kids!)
Meshea's list of favorite retailers for long/maxi dresses for women:
Veronika's list of favorite retailers/brands for long/maxi dresses for women: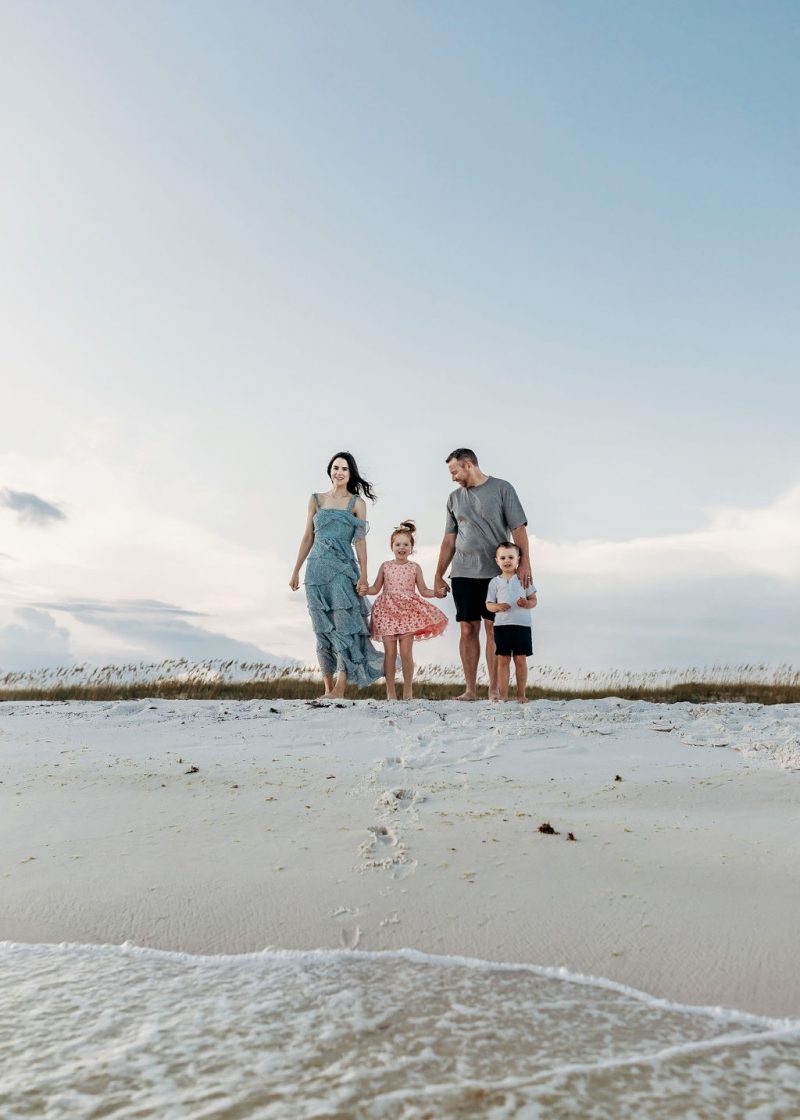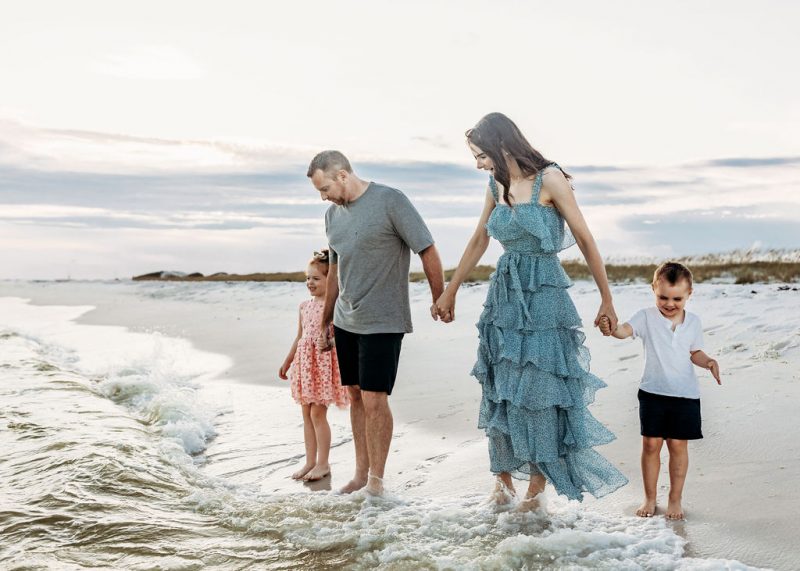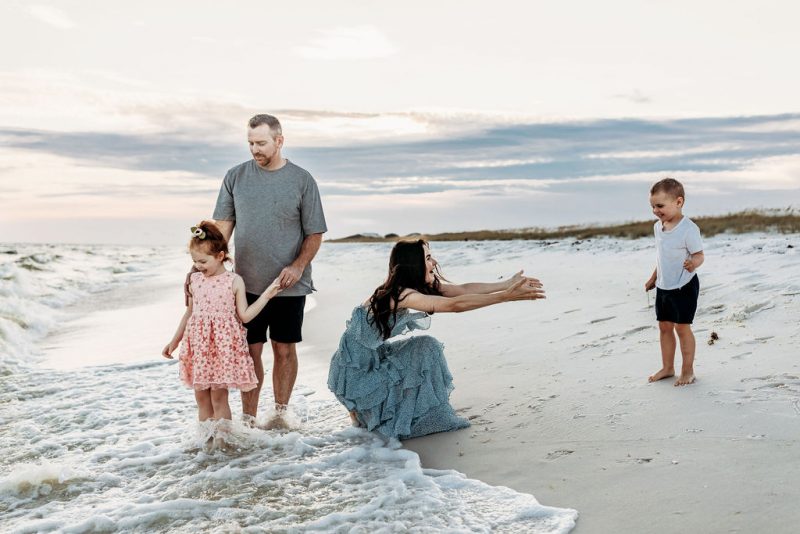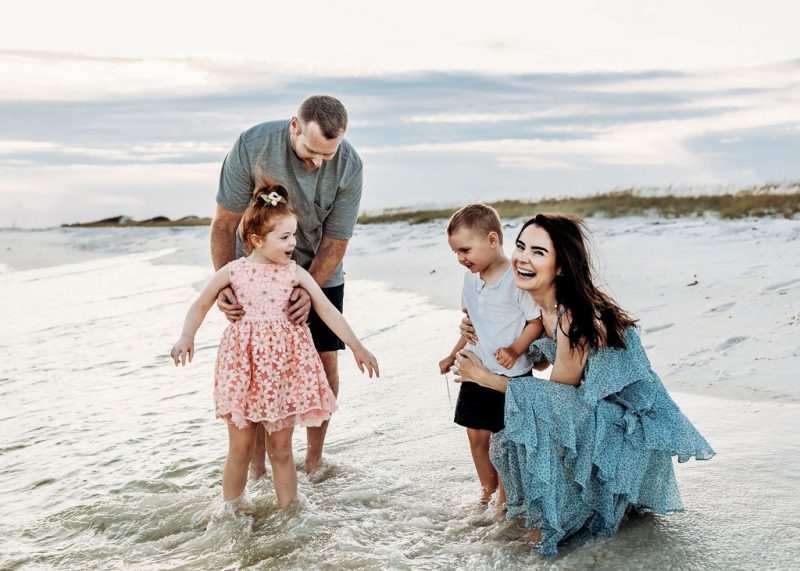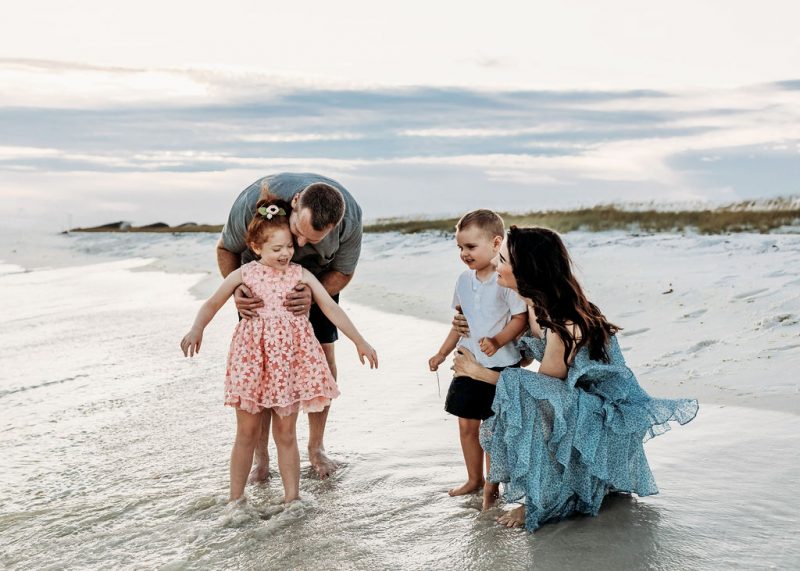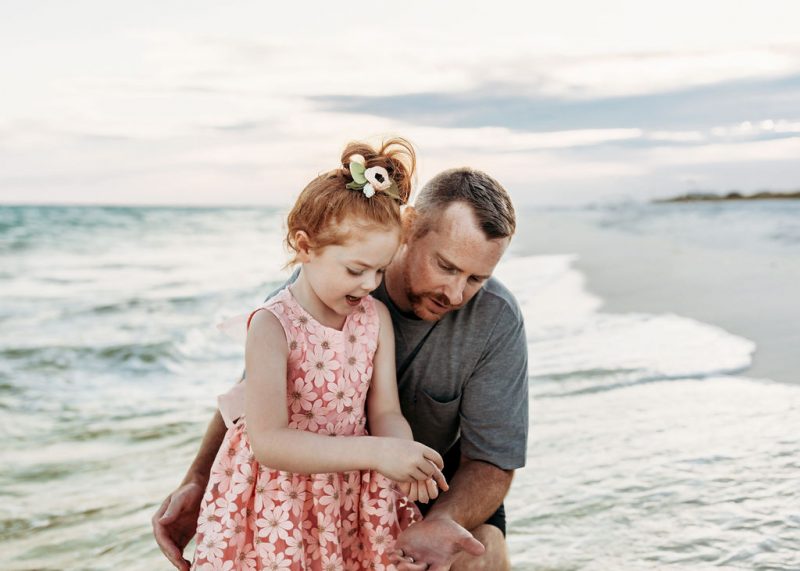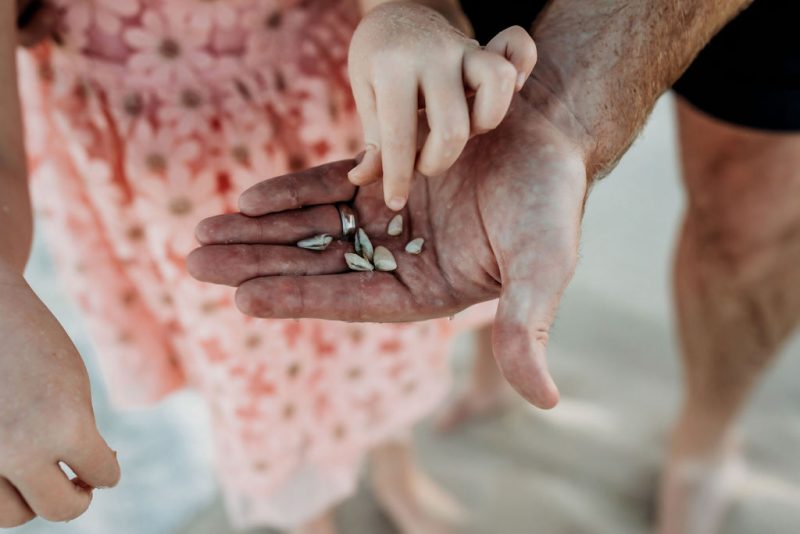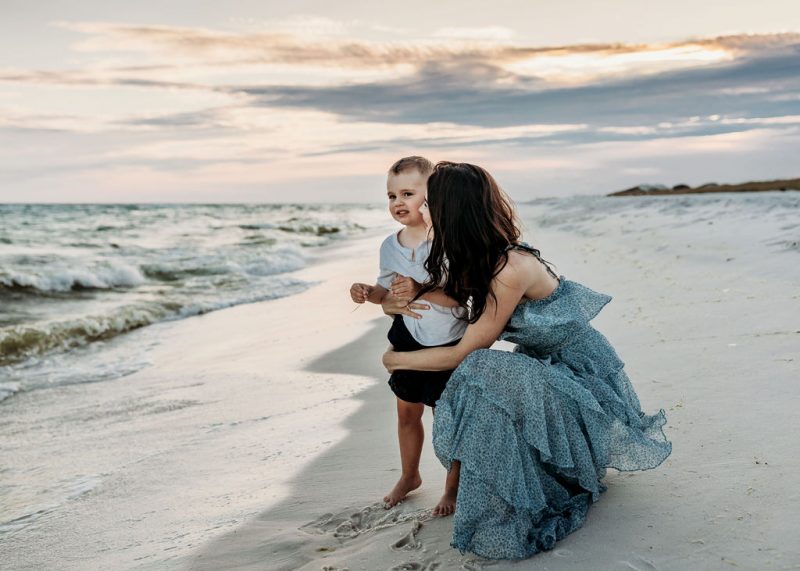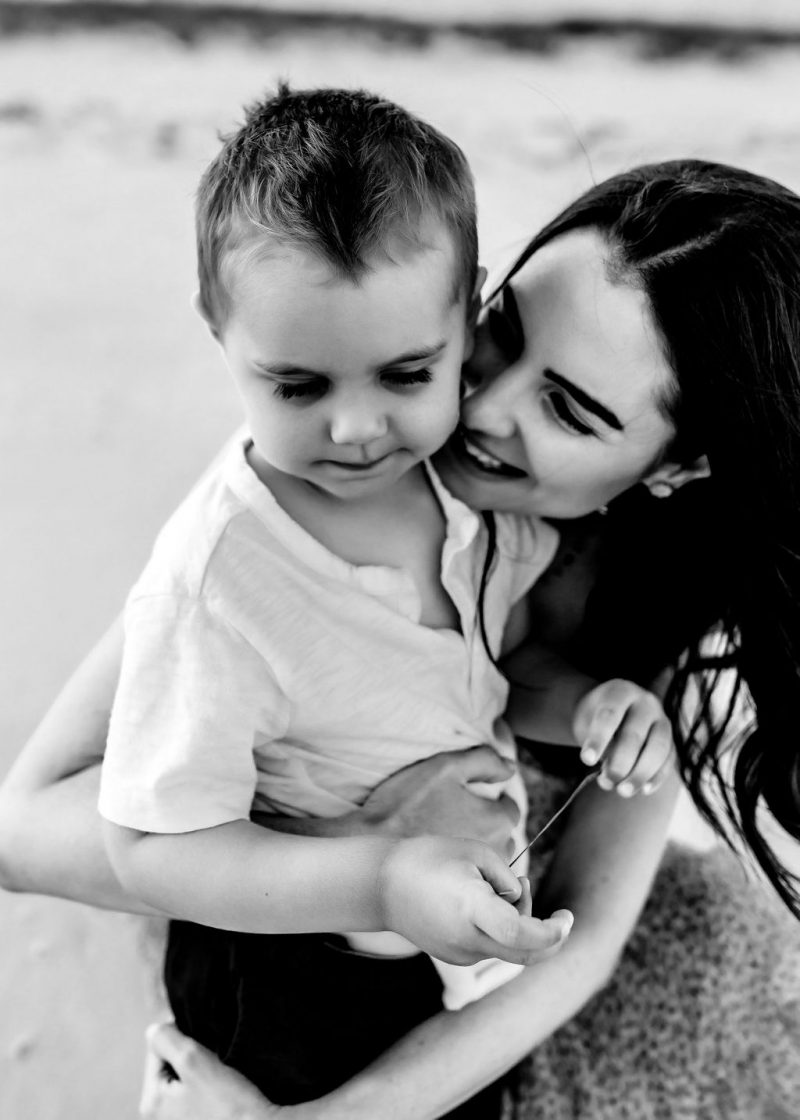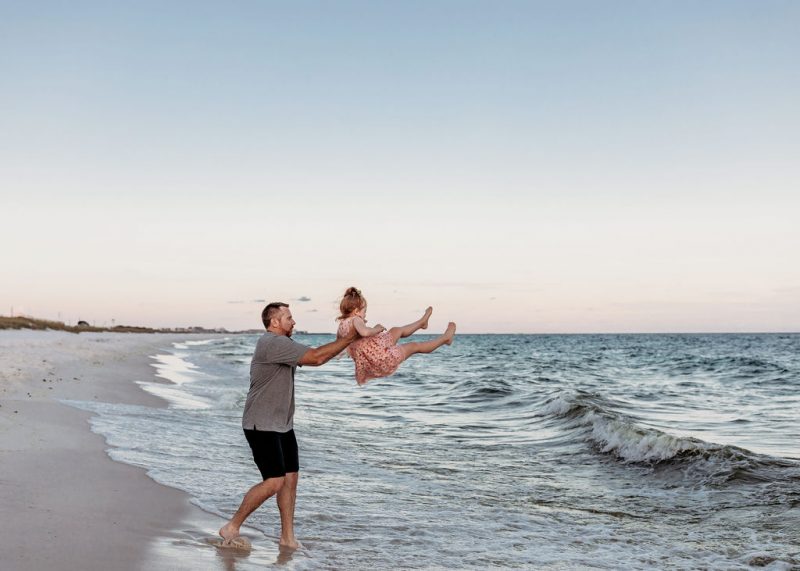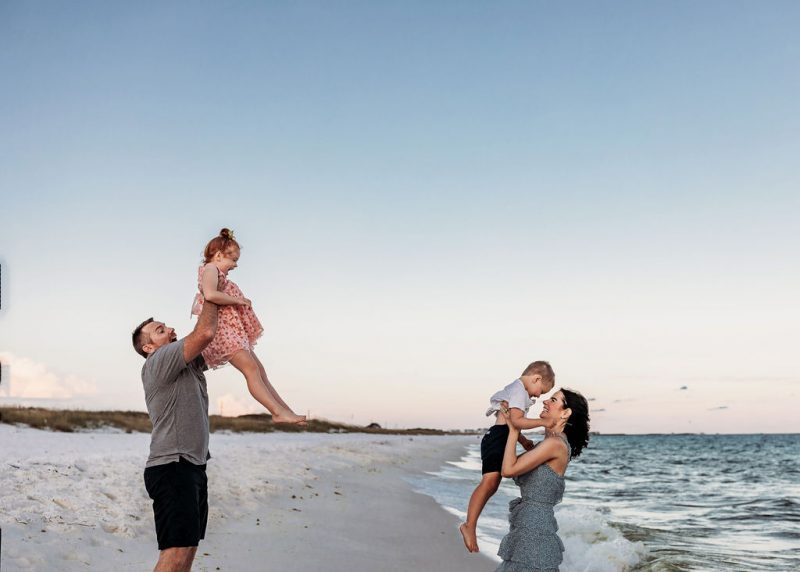 How many clothing colors do you suggest for a family photo session?
At least three colors, but four colors will provide the strongest palette.
What are common mistakes you see in family photo sessions when it comes to dressing?
Everyone matching
Plain white t-shirts
Poorly fitted dresses
Neon colors
Short fitted dresses on women
Large logos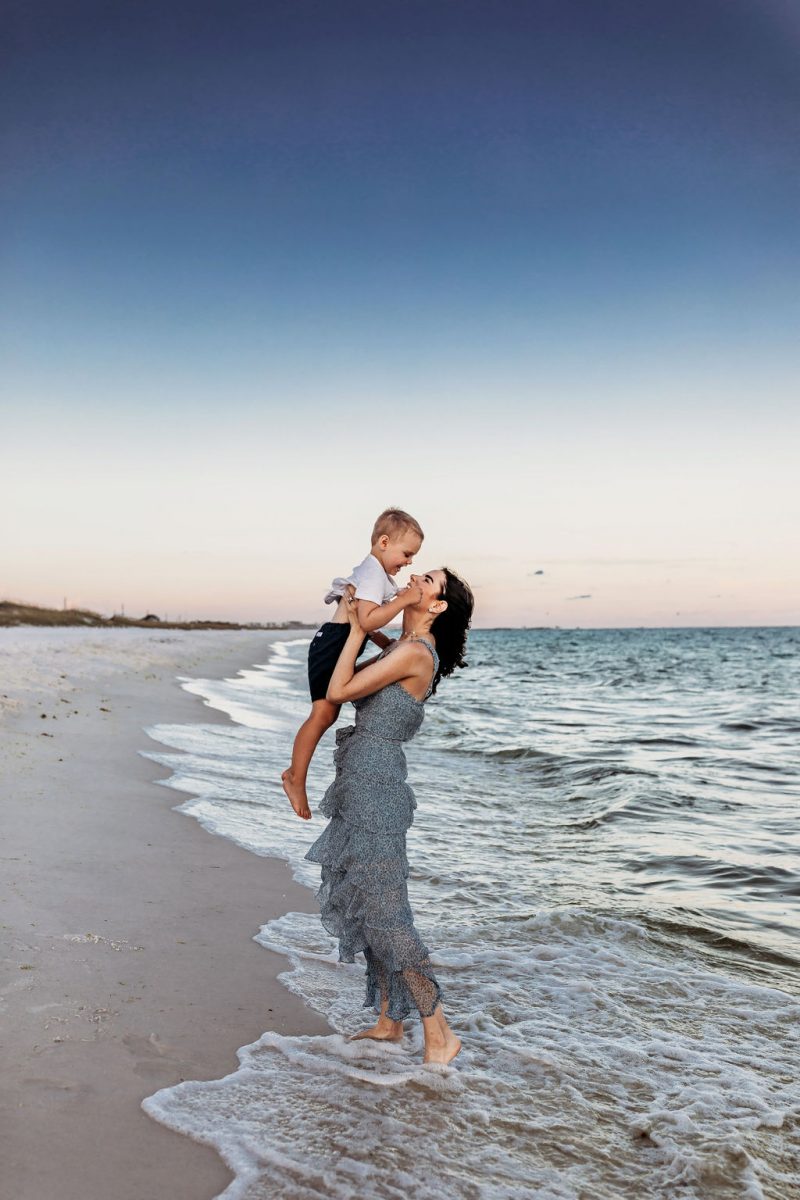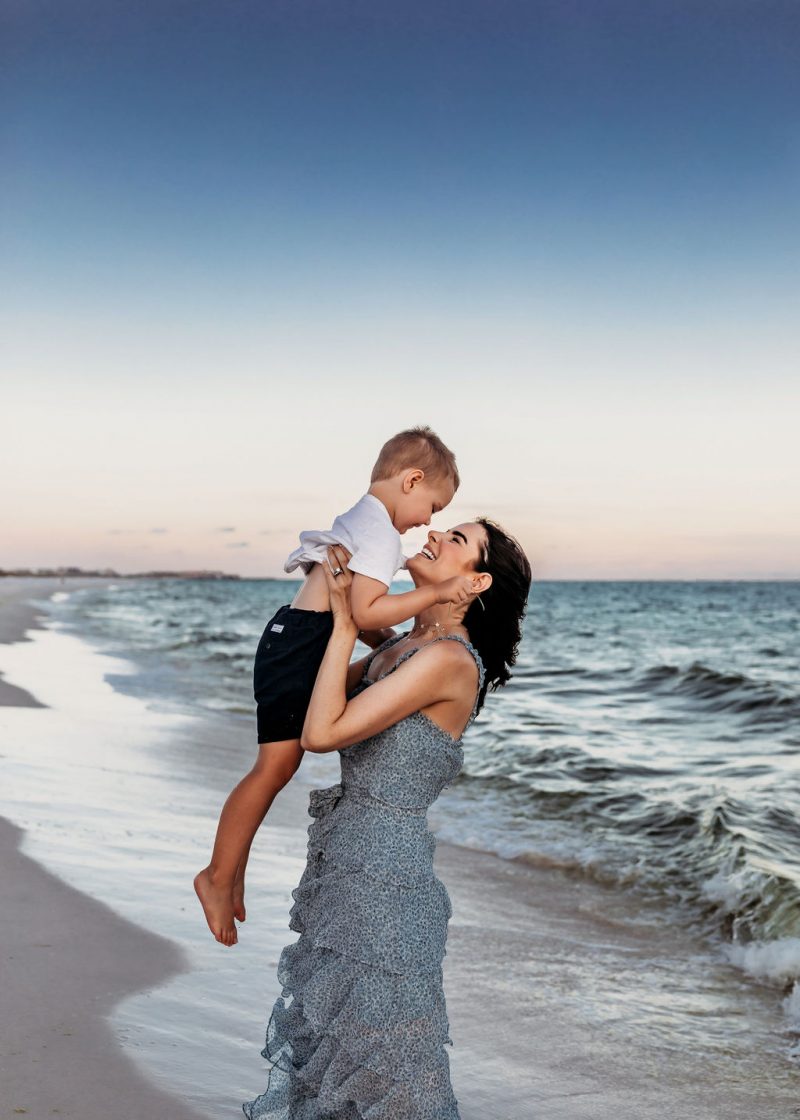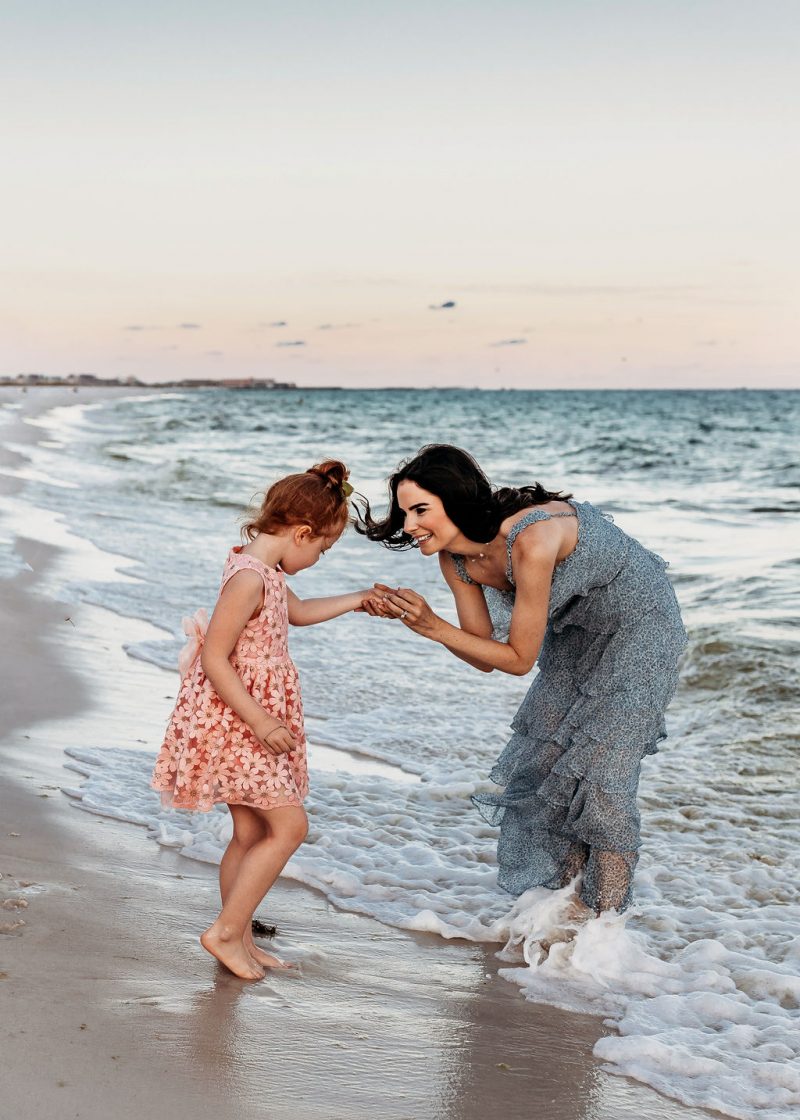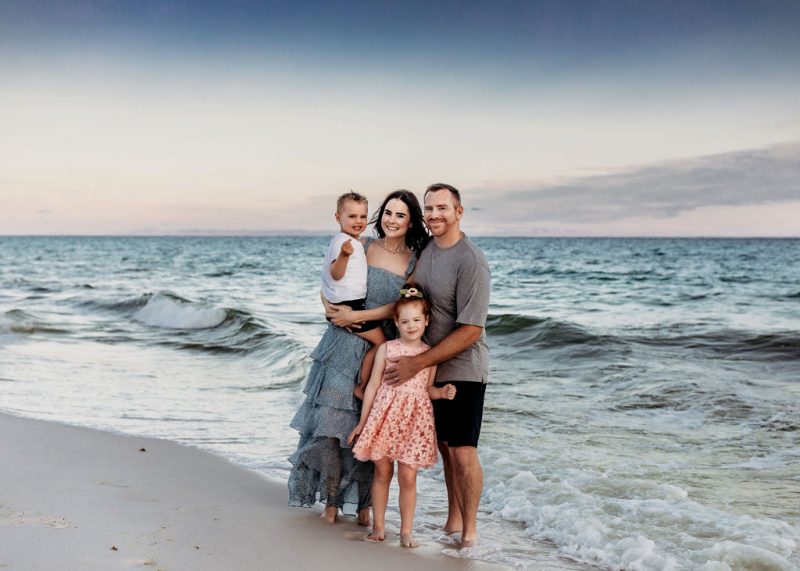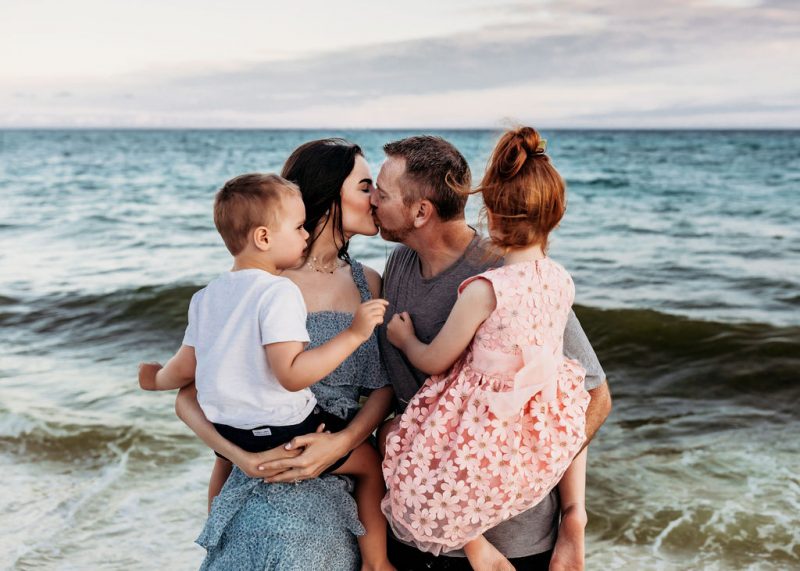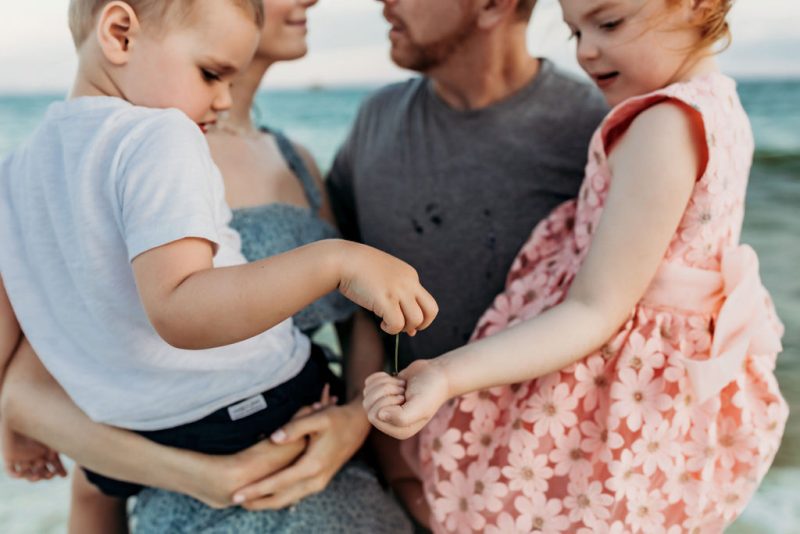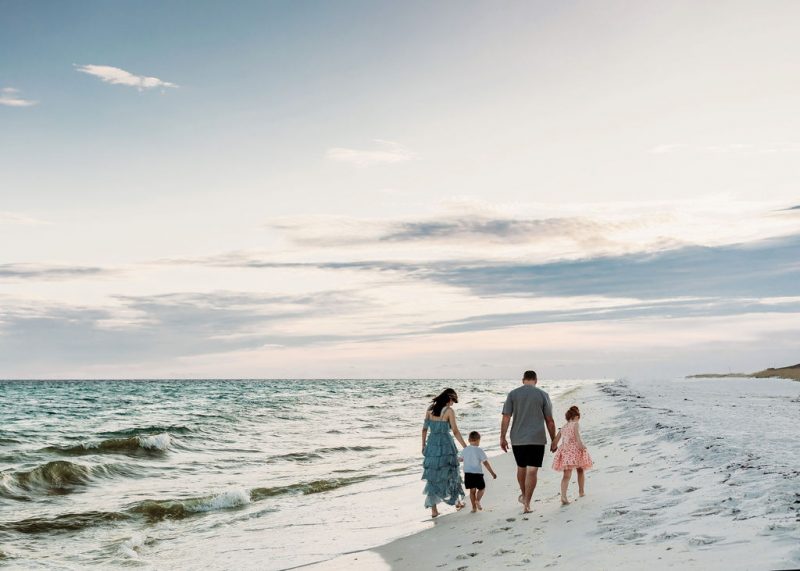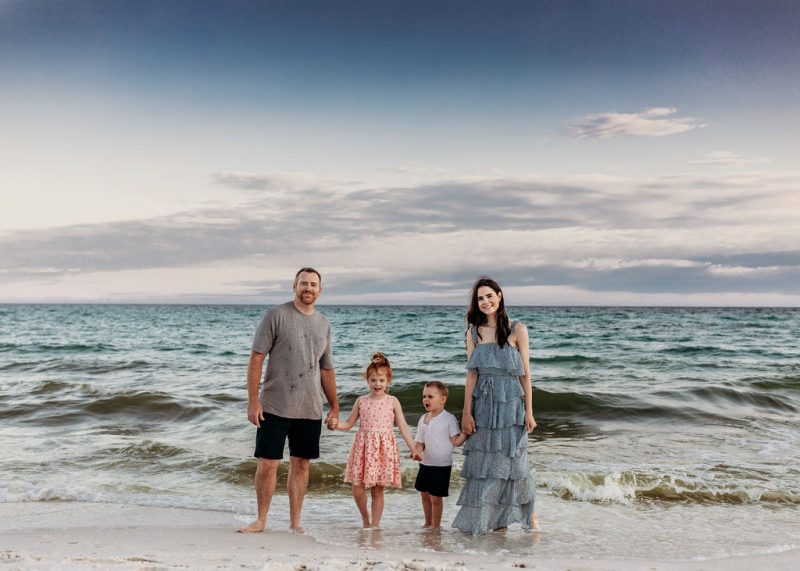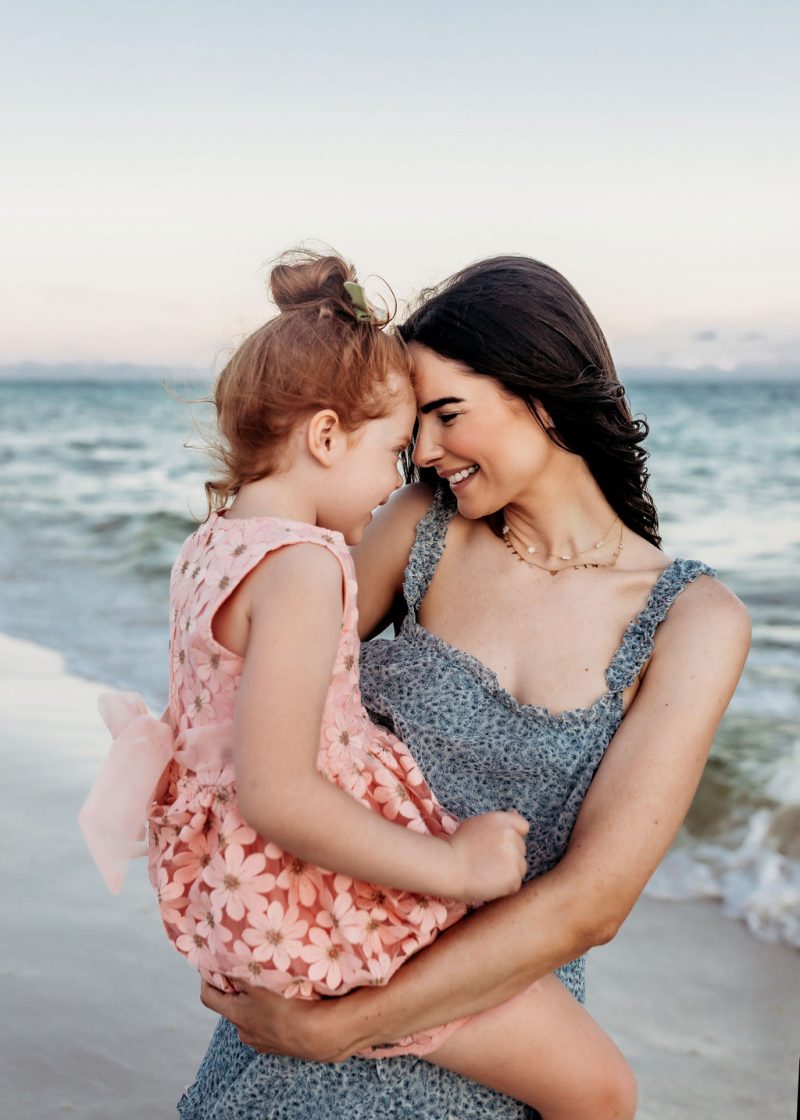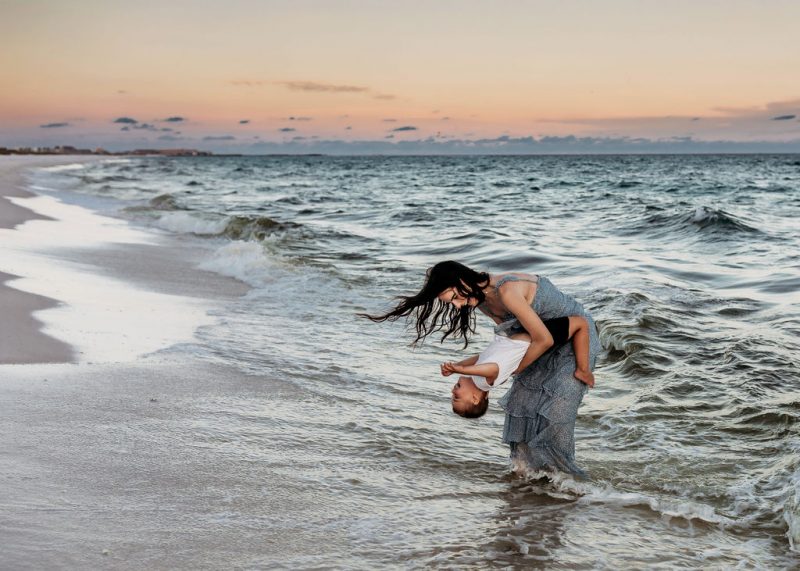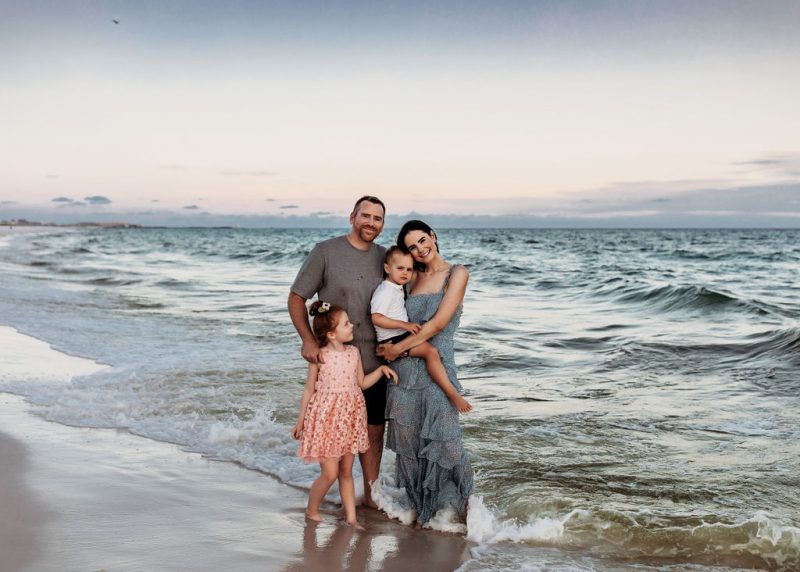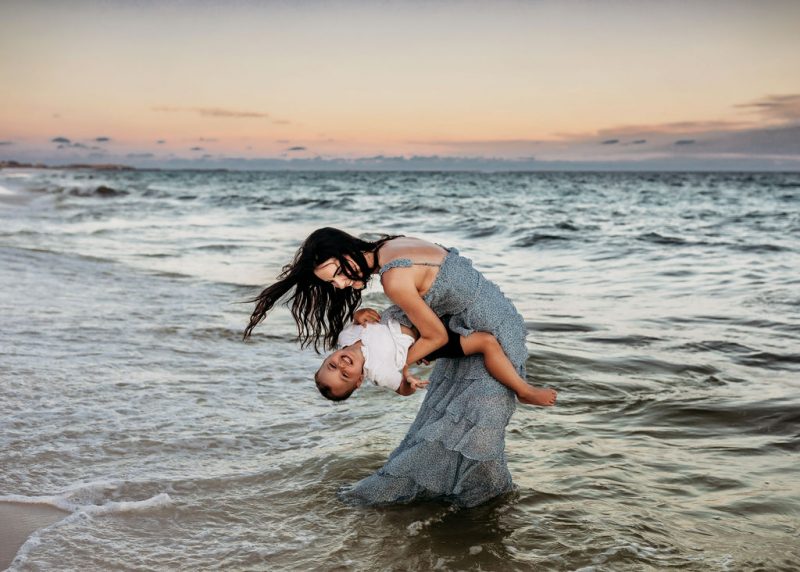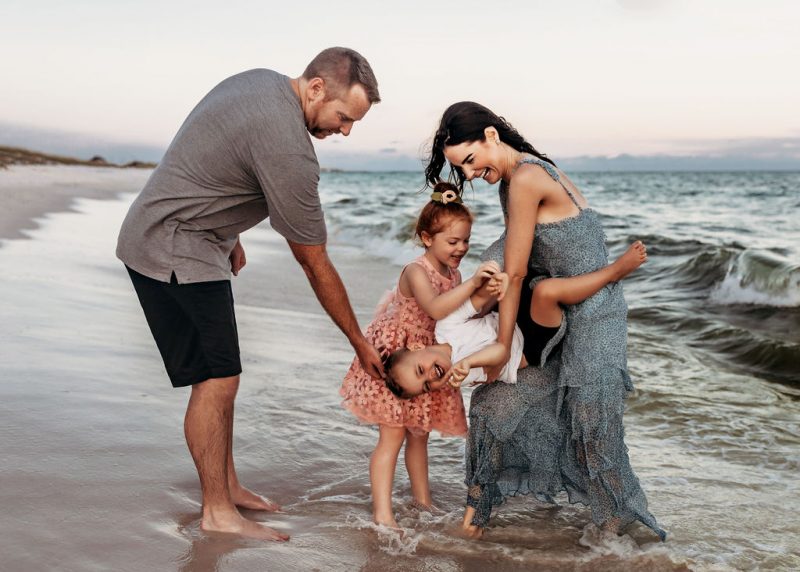 What are some of your favorite sites for kids clothes for photo sessions?
(Note: Harper's dress in these photos is available here and is 40% off right now)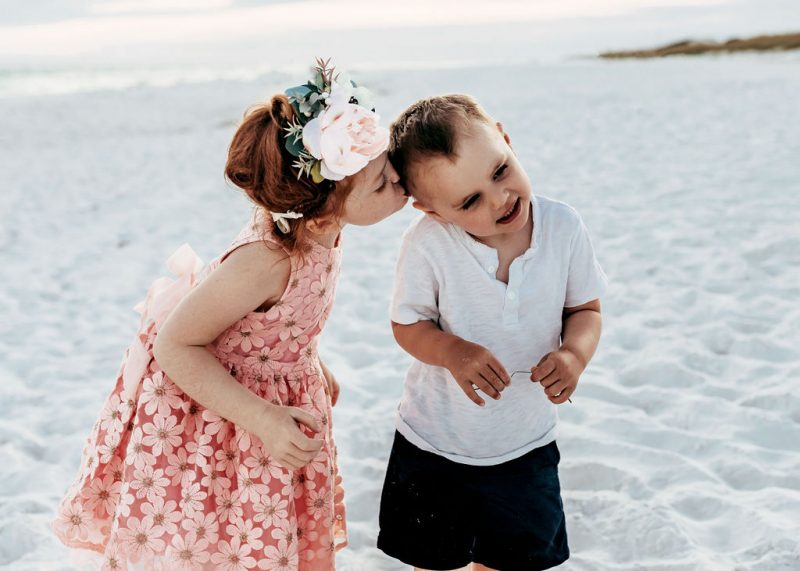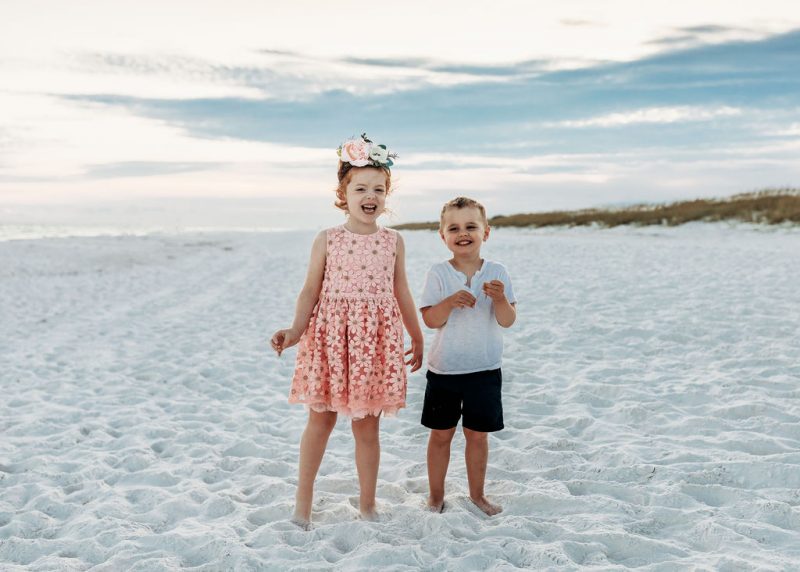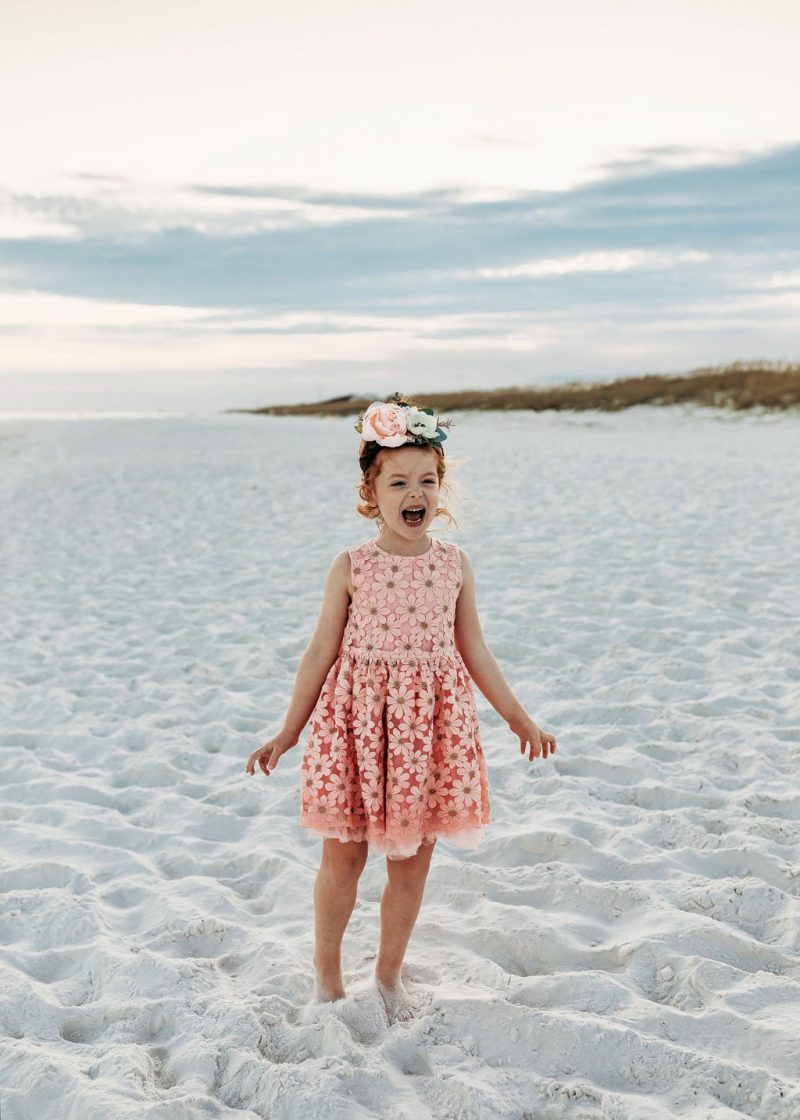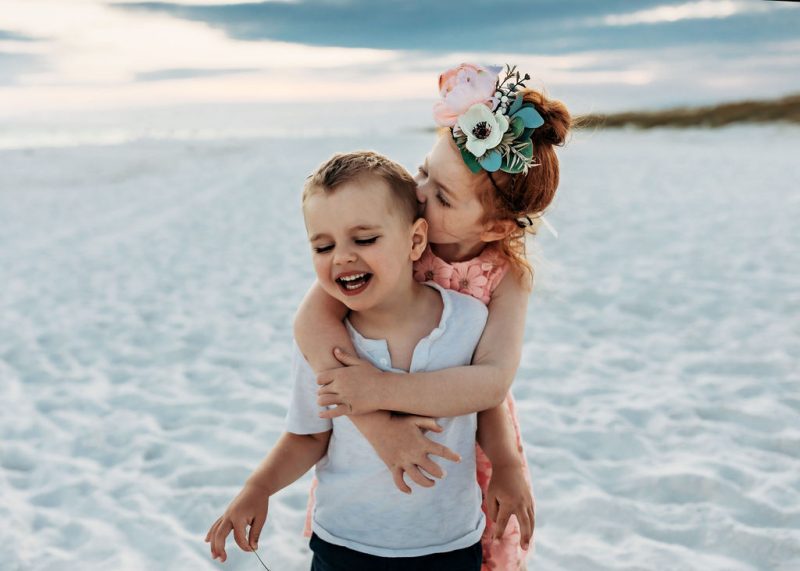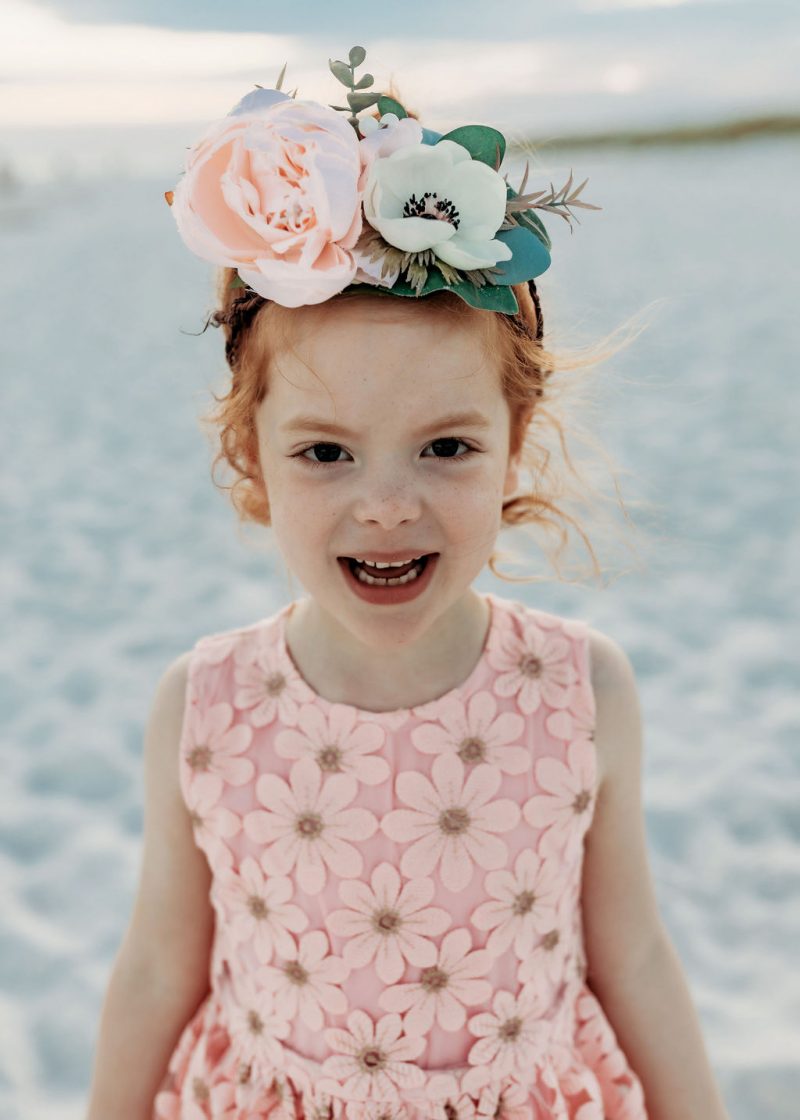 Any other tips or important things to note?
Selecting your family's wardrobe for your family session should be fun and your outfits should be a representation of you! Keep it simple and most importantly, be comfortable.
(As a side note, the lace dress I wore in last year's photos was slightly too large up top on me, and it was so distracting during our shoot. The photos are stunning, but it was so frustrating to keep pulling it up. Make sure you try your dress on AND move around in it. I chose a dress with straps this year to avoid this issue and am SO glad I did!)
Where can we find you?!
Olive Gray Photography on Facebook and Instagram.
Thank you Meshea for these fantastic tips!
OUTFIT SOURCES:

Shop the Post