Thank you Nordstrom for sponsoring this post!
One night, while watching my Instagram stories, I came upon a very convincing review of a CLÉ DE PEAU BEAUTÉ concealer.
I swiped up, saw the price and tapped forward. I had never tried any Cle de Peau products before, but my intrigue prompted a deep-dive into reading reviews – could it really be THAT splurge-worthy?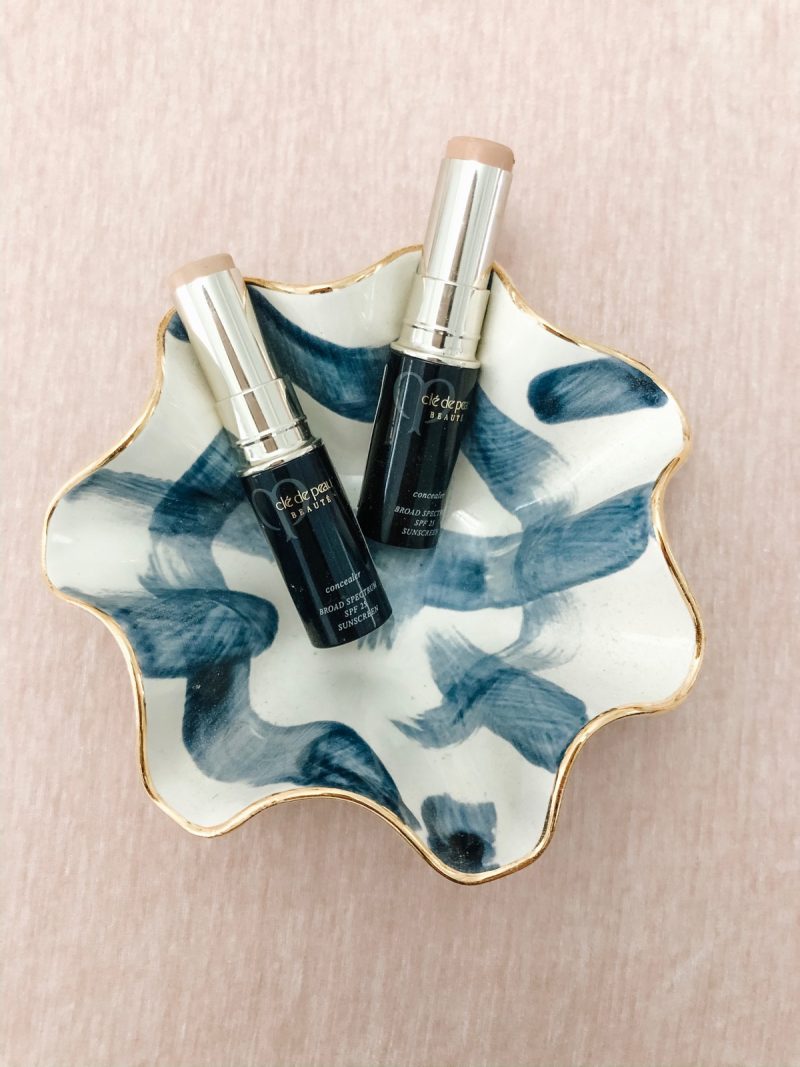 What struck me the most and ultimately convinced me to purchase it was that it's supposed to look exactly like skin when you apply it. That it just kind of melts into your skin and looks like you have nothing on…yet covers fully and beautifully. Some concealers are kind of evident on the skin – they don't look bad, per say, but you can tell you're wearing them, especially up close. I also find that a lot of concealers look kind of "meh" by the end of the day.
Every few months, I like to purchase a higher-end/pricey beauty or skincare product with a lot of hype and review it for y'all, so you can know if it's worth investing in or not. From foundations to lip glosses and anti-aging serums, I've found a lot of my holy grail products this way. My go-to for beauty products is Nordstrom – they carry so many of the brands I love and offer free shipping and returns.
Prior to investing in such a pricey concealer, I headed to my local Nordstrom because I wanted to see the shades in person. I ended up getting color-matched for the ivory shade (the lightest of the six, quelle surprise!) and took it home with me, excited to try it the next day. The woman assisting me at the Cle de Peau counter at Nordstrom told me their concealer stick can last up to a year and that you have to use very little product. I later learned this to be true – it covers flawlessly with just a tiny amount!
The magic of this concealer was evident on first use. It somehow has a very strong level of coverage while looking like skin and feeling like nothing is on your skin. I don't understand what kind of wizardry is happening, but when applied, it seamlessly melts/blends into your skin and has the most delightful texture – it both blends easily without becoming too thin, thus needing another layer, while also covering like a heavy duty concealer – I have never been so pleased with a concealer and its redness coverage. In fact, I shot these photos when I had a horrible sinus issue that landed me in urgent care (thank goodness for steroid injections!) and my nose was super red on the sides – but you can't tell at all because this concealer is that good.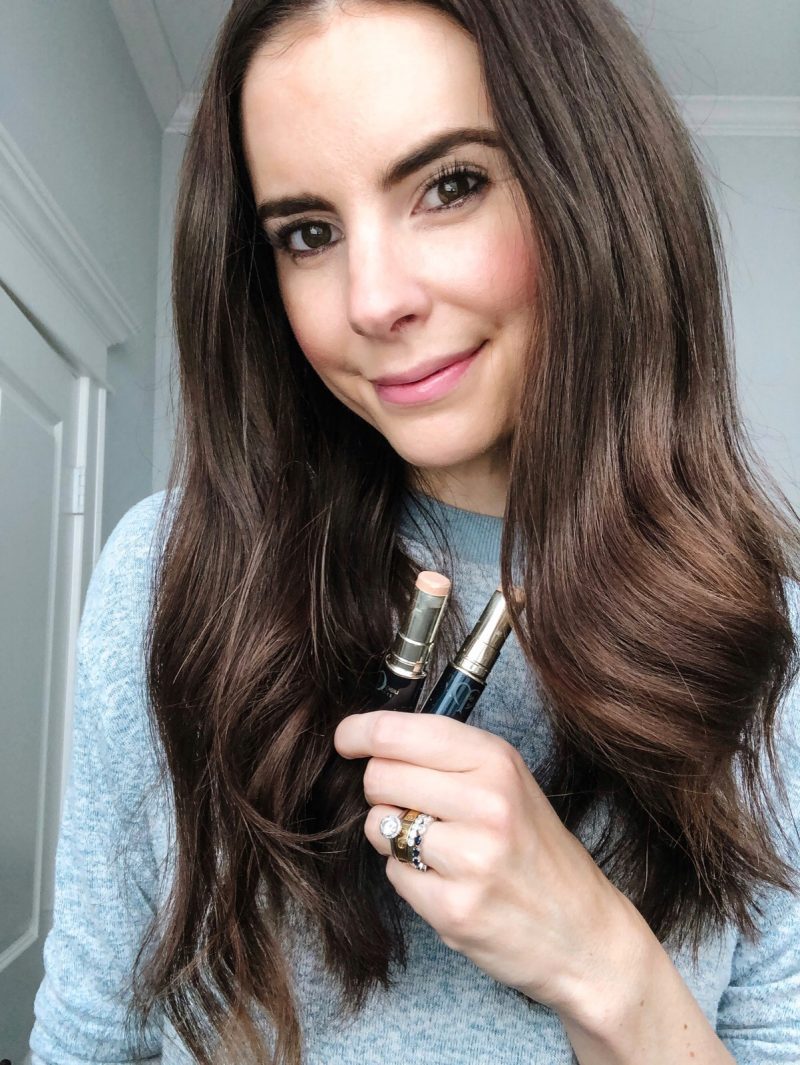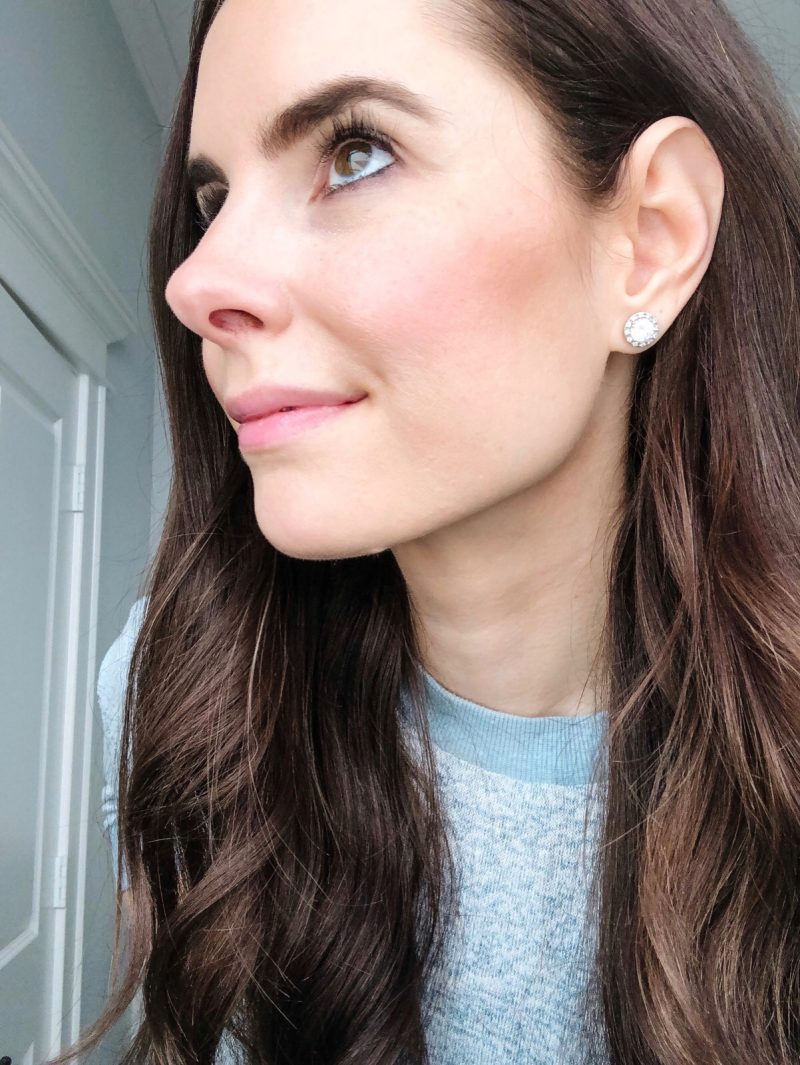 About a week after I purchased the Cle de Peau concealer at Nordstrom, I saw that there was a promo where you got the concealer plus two other products for the same price of the concealer, so I jumped at the chance to purchase another shade (beige). I like to mix concealers and use different shades for different purposes – for example – lighter concealers are better for areas where you want to brighten up and darker ones are better for things like blemishes. The beige is by no means dark, it's just not as light as the ivory. I also like to have a darker concealer for summer when I self-tan my face/body.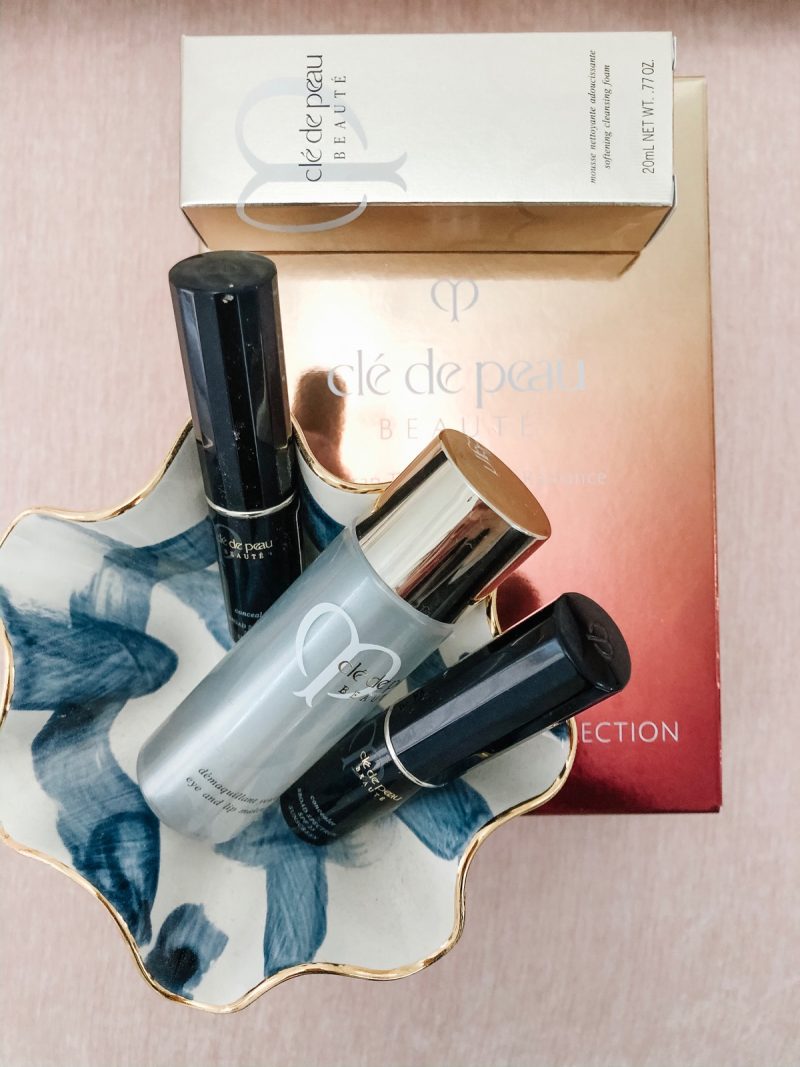 Here are the two shades: ivory on the bottom, beige on top.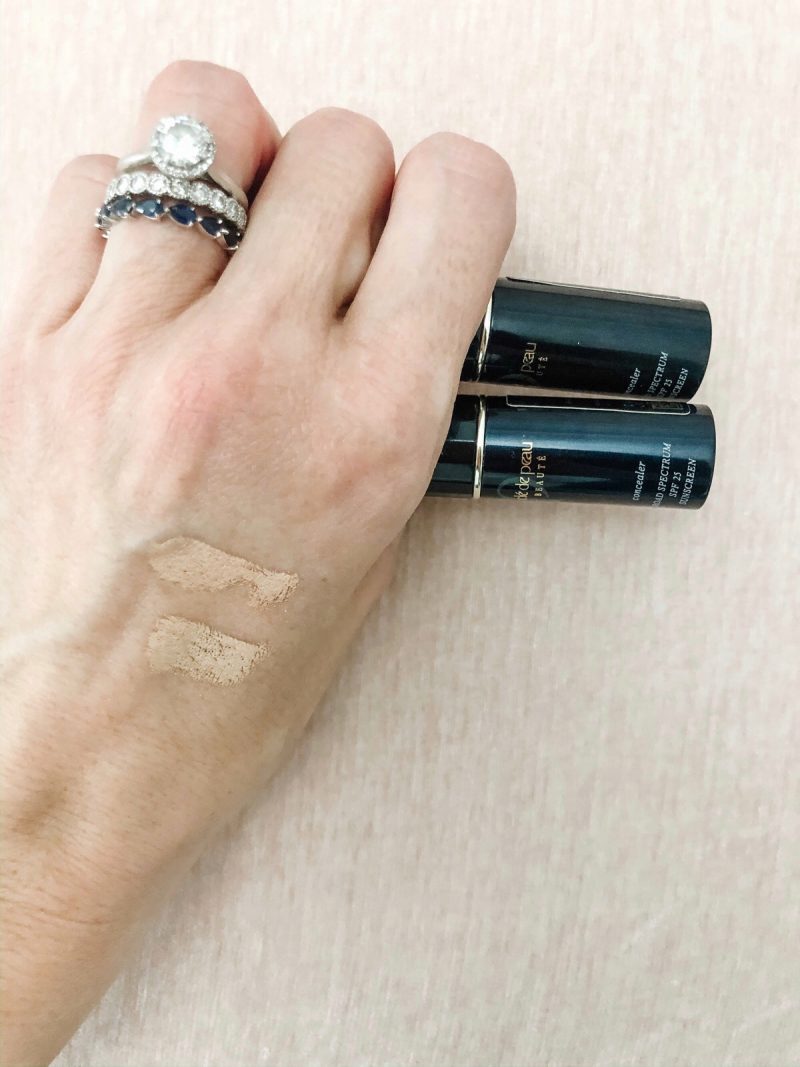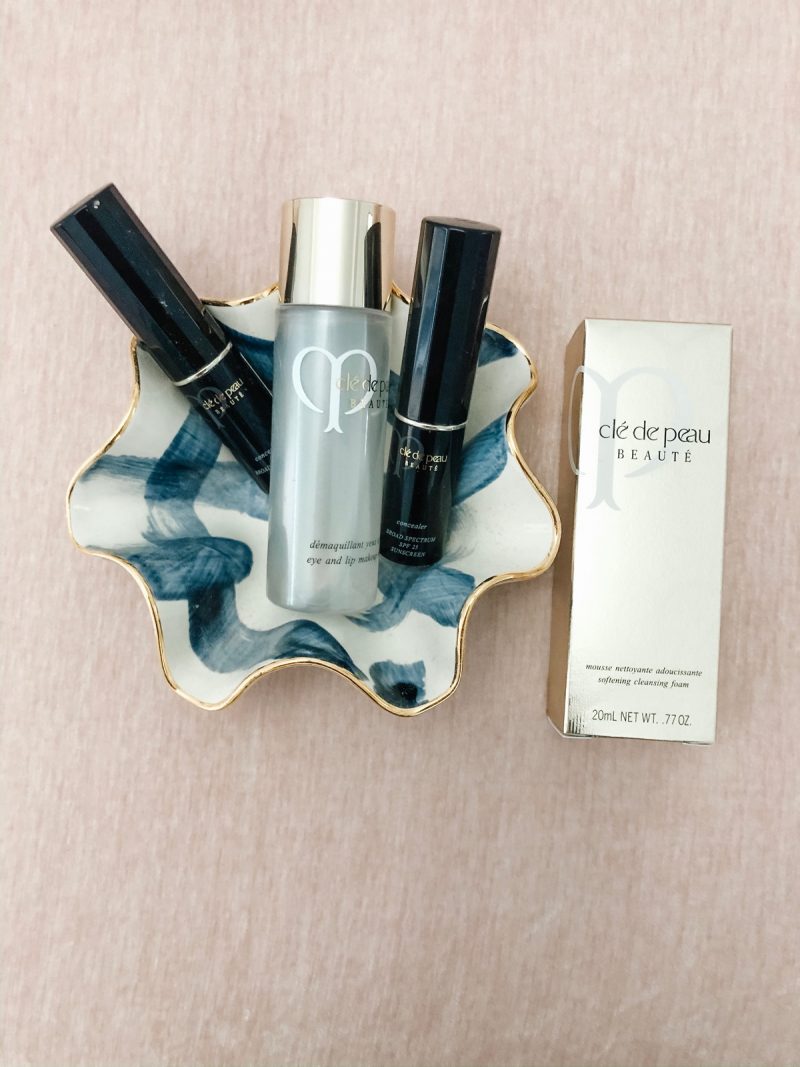 I can tell you right now with 100% certainty that I will not go back to my previous concealer after using the Cle de Peau. Did I mention that is also has an SPF of 25? It's literally perfect in every way. There is simply something magical about the way it covers invisibly and its consistency and staying power.
For me, skin is the most important thing when it comes to my makeup routine, so having a really bright and even canvas for the rest of my makeup is always my priority. Before this one, I'm not sure I believed that a concealer that melts into skin and looks like skin existed. It was about as imaginable to me as unicorns actually being real (still crossing my fingers on that, TBH).
For those wanting the TL/DR version of this review:
It's magical
It looks like your actual skin, but better
It conceals incredibly well (hides redness, scars) without a trace and without feeling heavy
You only have to use a teeny tiny bit to cover any problem area (I use my fingers to tap/blend it into skin)
It blends seamlessly
It lasts all day and stays in place/doesn't deteriorate
One tube is supposed to last up to a year (TBD, will report back)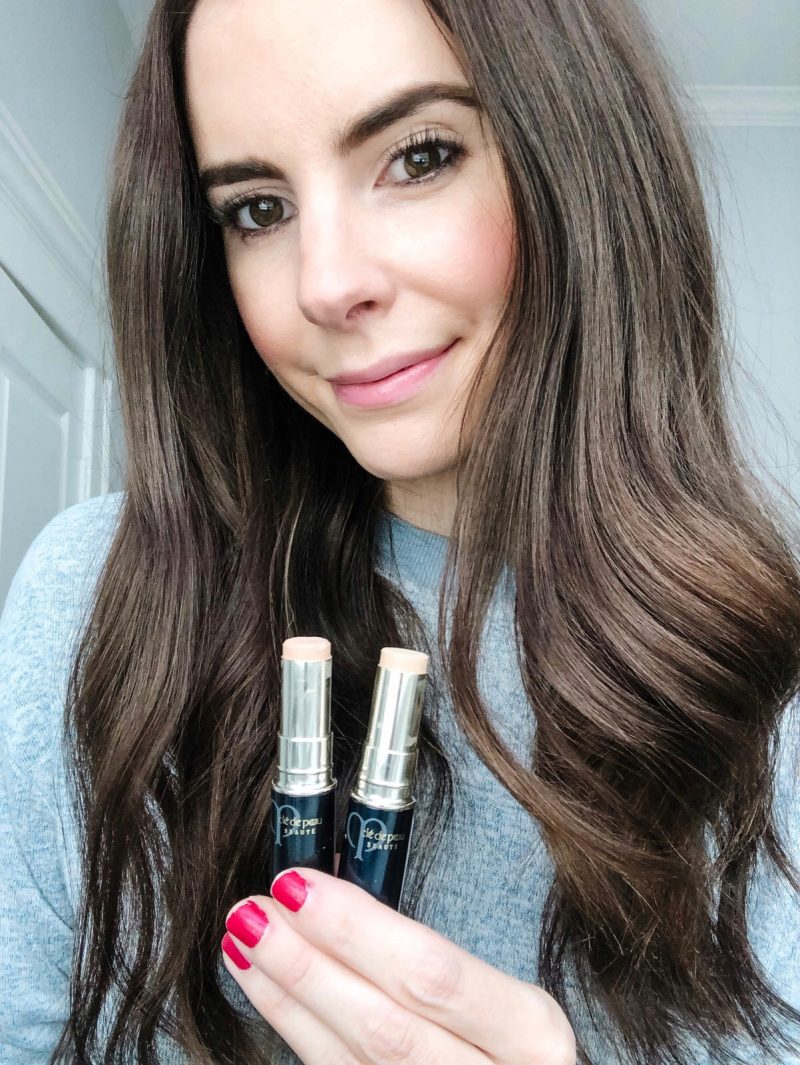 How I use it:
I use concealer every single day – just personal preference as I like my skin to look really even and I do struggle with redness on the sides my nose and mouth (even when I'm not battling a sinus issue). I apply the Cle De Peau concealer to the following areas:
A very small amount on the linear scar above the left side of my upper lip (a childhood injury)
A little bit on each side of my nose to hide redness
A little bit on each corner of my mouth, to hide redness
On any leftover pink mark from a healing or current blemish. I don't break out often, but when I do, I usually expect pinkness for about a week if not longer.
This concealer is an excellent choice for under the eyes as well, but I prefer to use it for smaller areas to conserve it. It covers dark circles like magic – but, if you do plan to use it under the eyes, I was advised by the Cle De Peau rep. not to set it with powder. I do use a setting powder when I use it on other areas of my skin, but was told not to specifically for the under eye area. It stays in place so well that it honestly doesn't need a setting powder.
If you're on the hunt for a concealer that will out-perform your expectations, this is it. Pricey, but some things in life are worth splurging on, and this, my friends, is one of those items.
I love this concealer so much, that I'm considering ordering some other Cle de Peau products – here are some that have great reviews!

And while we're talking about applying makeup, here are some of my favorite PJs/bath robes (I always do my makeup in a robe or jammies in the morning!)

Have you tried this concealer? Do you love it as much as I do?!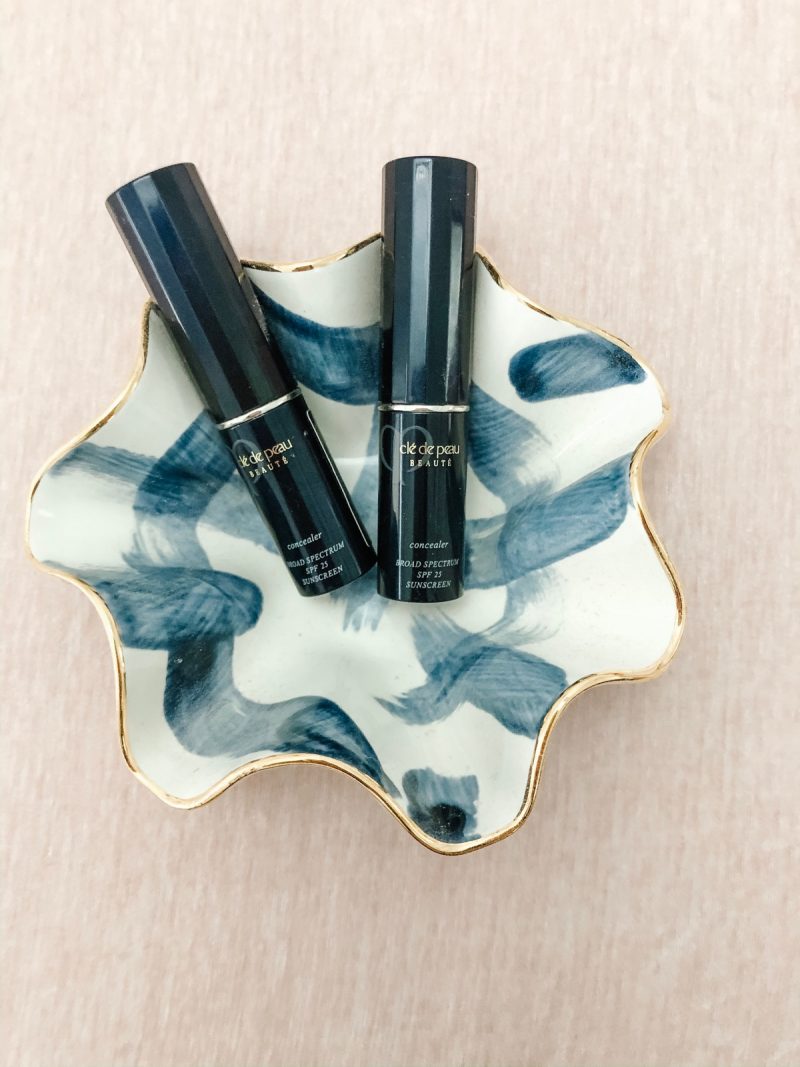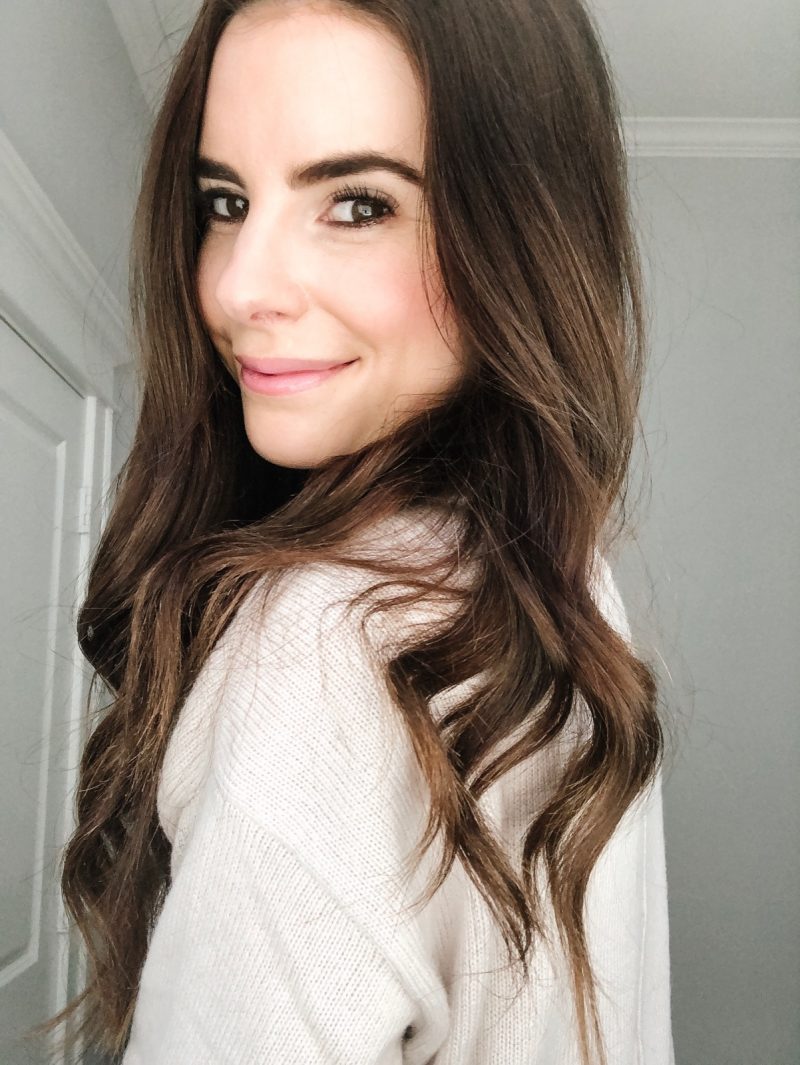 Shop the Post