In our last home, I used a hot iron holster on my countertop to hold my curling and flat iron. It wasn't ideal as I like to keep counters pretty clear, but I didn't have a ton of under-the-sink storage in this bathroom, so the hot iron holster worked for the space and I do recommend this method if you have a counter with overhang (not up against a wall). I placed a tray over it which held my jewelry, so the silicone holster wasn't really that visible.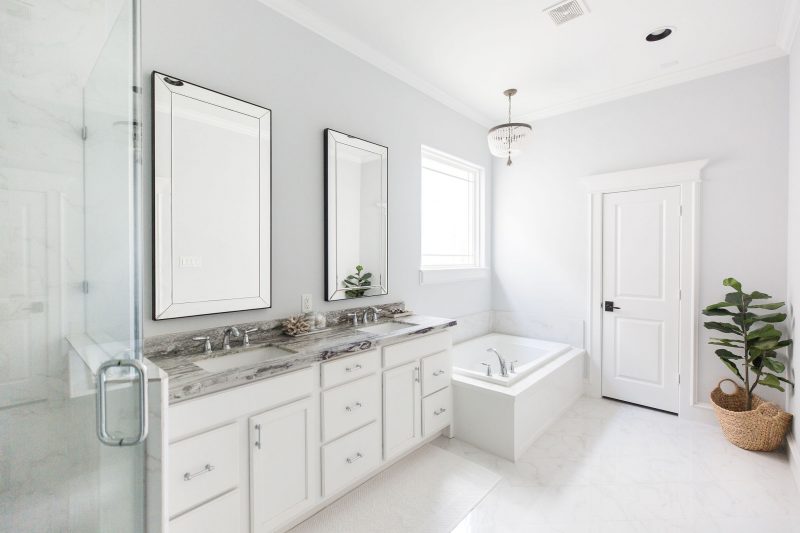 (The master bathroom in our last h0me)
Before we moved into our new home, I knew I wanted a different, out-of-sight hot tools holder. I came upon this one and it turned out to be the perfect under-the-sink solution for my curling iron and other hot tools.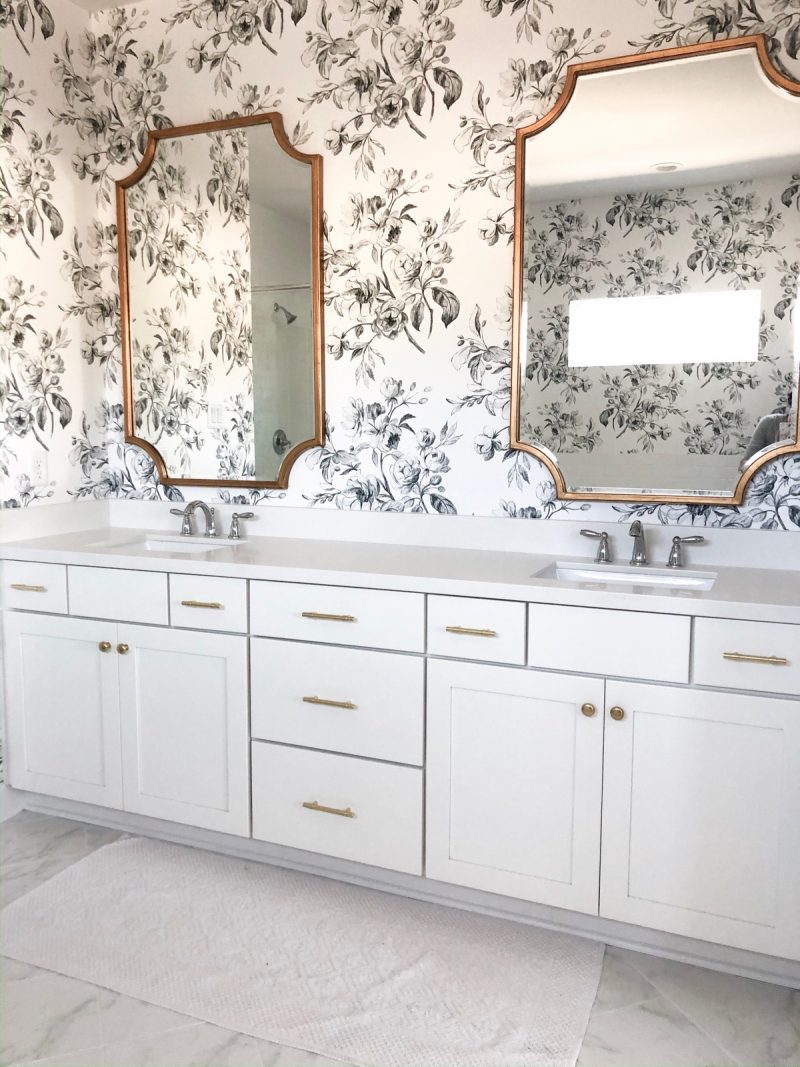 (My side is on the left- this is where I keep the hot tools holder)
It has three heat-safe canisters that can hold any hot tool, including a larger one that holds a hair dryer perfectly. I love this hot tools holder because it fits perfectly in the cabinets under my sink and I can place the hot tool in the canister as soon as I unplug it – no need to wait for it to cool down. I love how it keeps everything off of my counters and I know my hot tools are protected in the heat-safe canisters. Plus, it sits on the far left of my lower cabinet, which is right below where my outlet is, so it's easy to plug hot tools in, and then stow them away.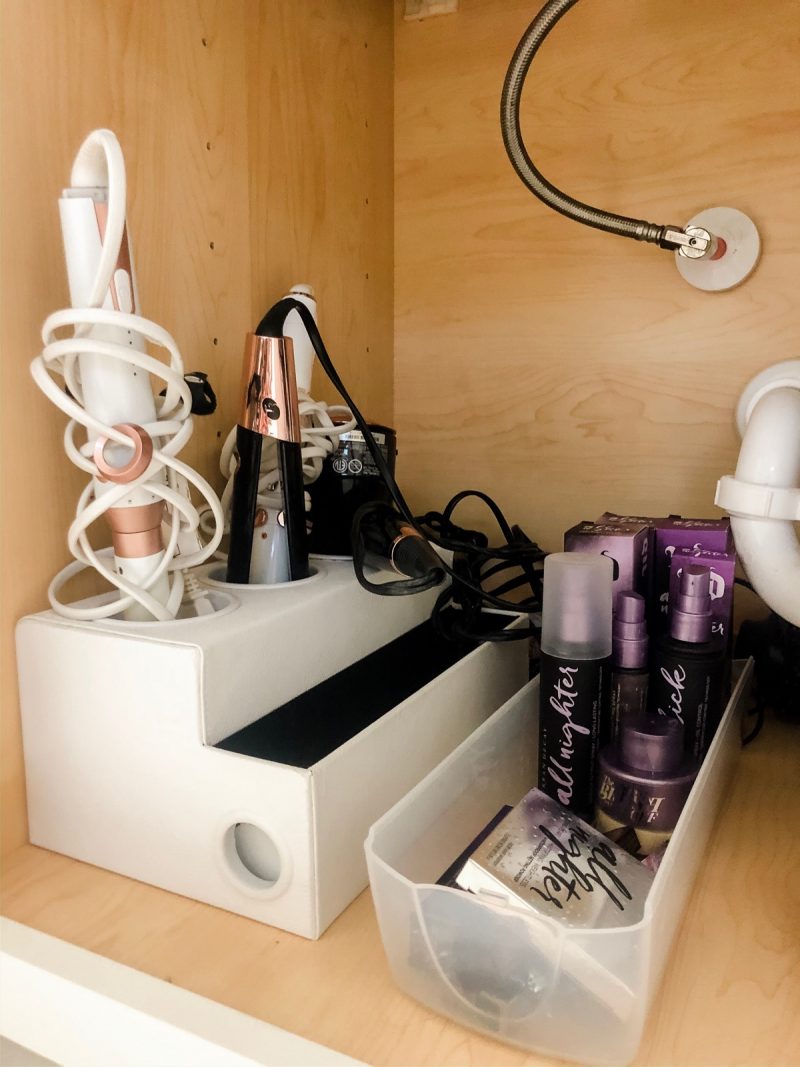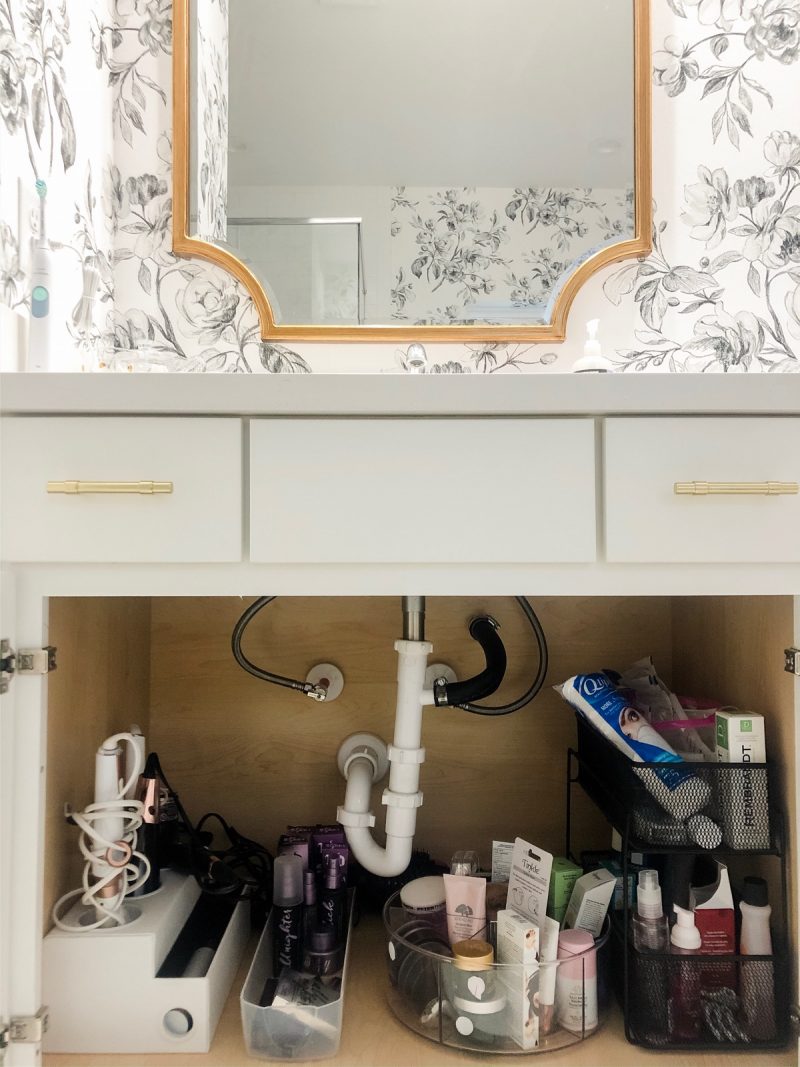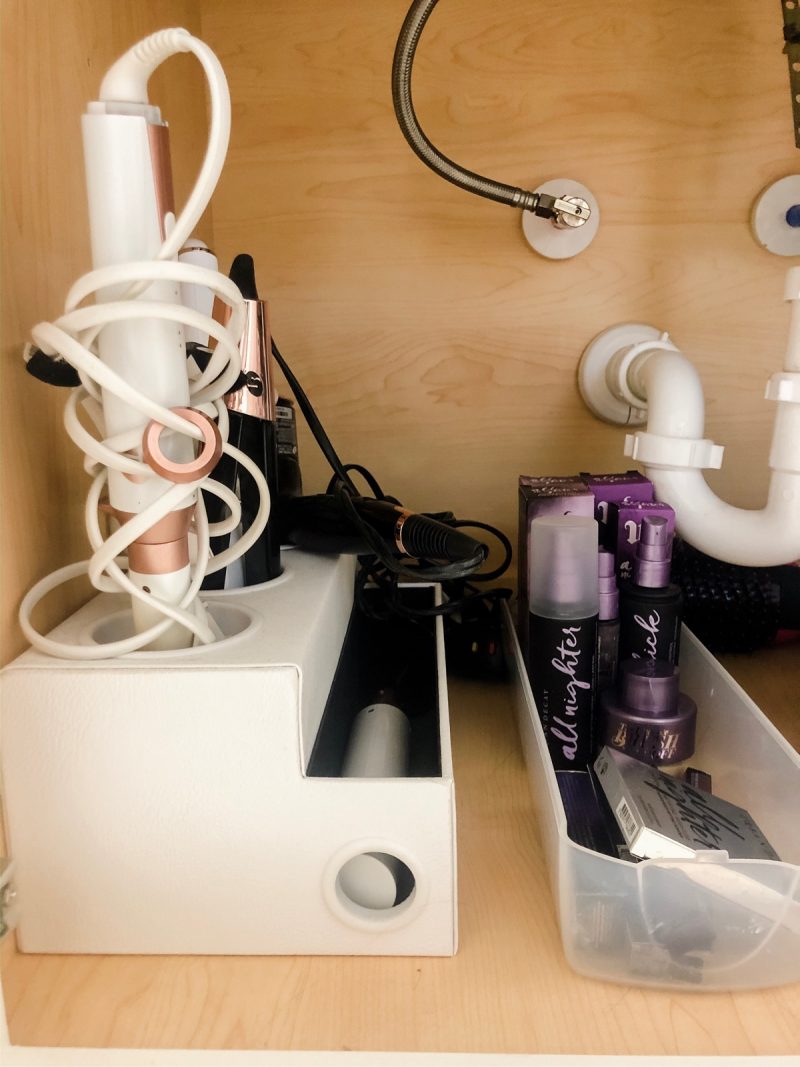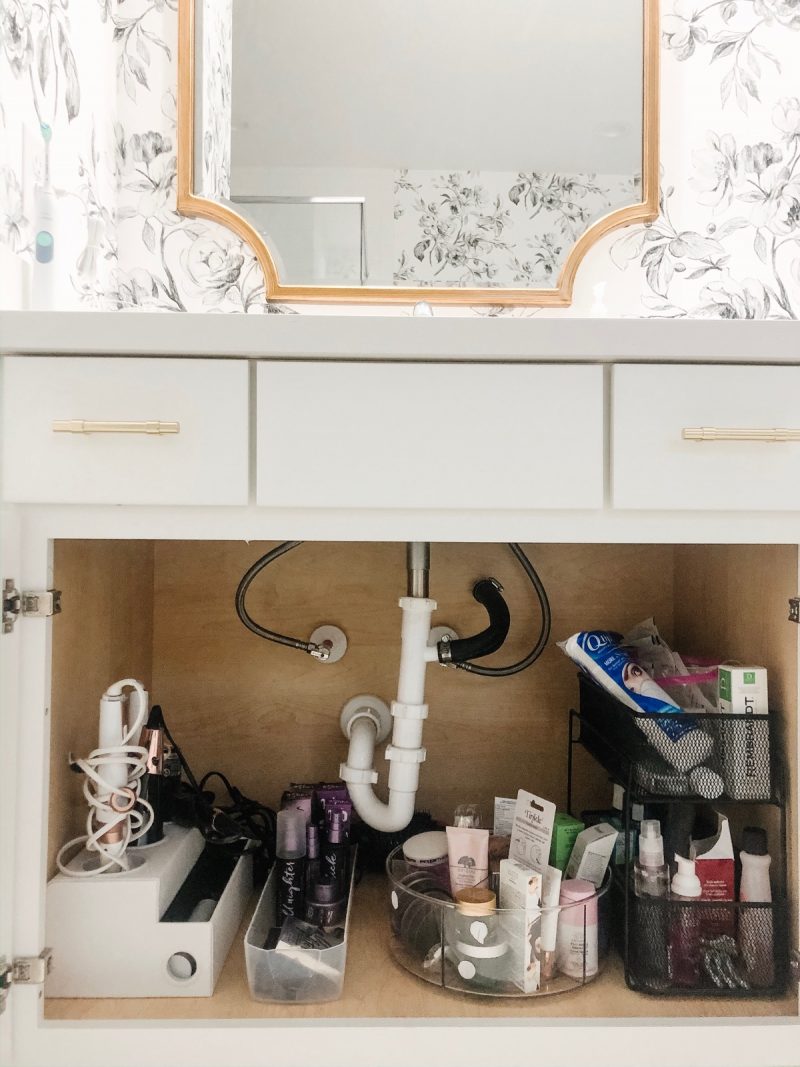 My other under-the-sink storage solutions include a lazy Susan and a two-tier wire basket. I hope you find the right hot tools storage system for your space!
SHOP THE POST:


Shop the Post