Last week was our kids' Spring break, so while we were at home 24/7, we didn't really have structure in our days because we wanted them to have fun.
Now that Kevin and I are both working full time from home, we need to find ways to keep our kids engaged and entertained, while also having scheduled chunks of their day devoted to the distance/online learning their teachers have set up.
We also want to make sure they're getting outside for a little sun and fresh air everyday – we're so thankful to have a home with a backyard now since we never had that before. It's a game-changer! They can even ride their bikes back there.
Though it can be challenging to balance work/home/childcare responsibilities all at once, I'm trying to find the positives in all of this – mainly that we get to spend more time together as a family. Sure, there are still sibling fights (lots of them), messes everywhere (that majorly trigger my anxiety), but this is our new normal for the foreseeable future, and we are learning to manage things.
Here are some things we've purchased recently for crafting, fun and learning + some things we already had and love.
CHAPTER BOOKS
Harper likes to read longer books now, so we ordered her The Never Girls collection, Just Grace collection and Unicorn Academy. Libraries are not an option right now, but many libraries may have online resources as well – call or visit their websites to learn what kinds of books and materials you may have access to online.
SOLO CUPS (AKA MAYBE THE BEST TOY EVER)
I know this sounds silly, but I saw a friend's kids building towers with red solo cups on IG stories and we immediately added them to our grocery delivery. You can get them via Prime here. We got three packs and our kids love them. It's actually keeping them entertained for longer chunks of time than we expected.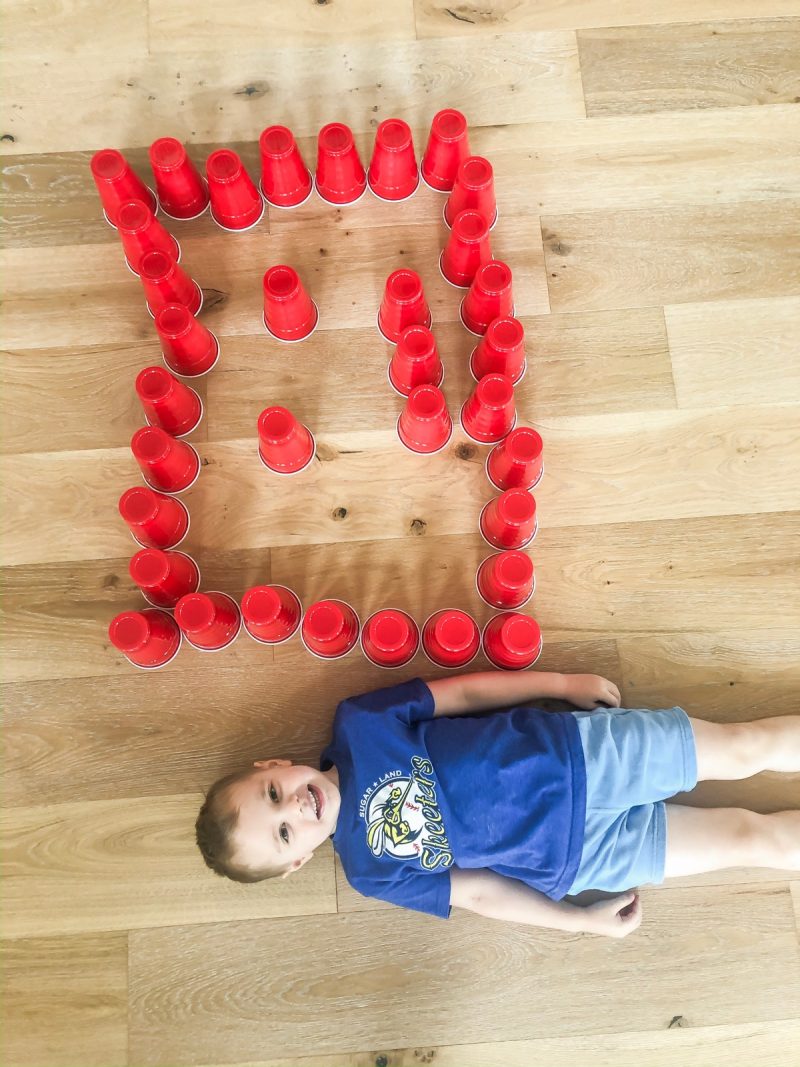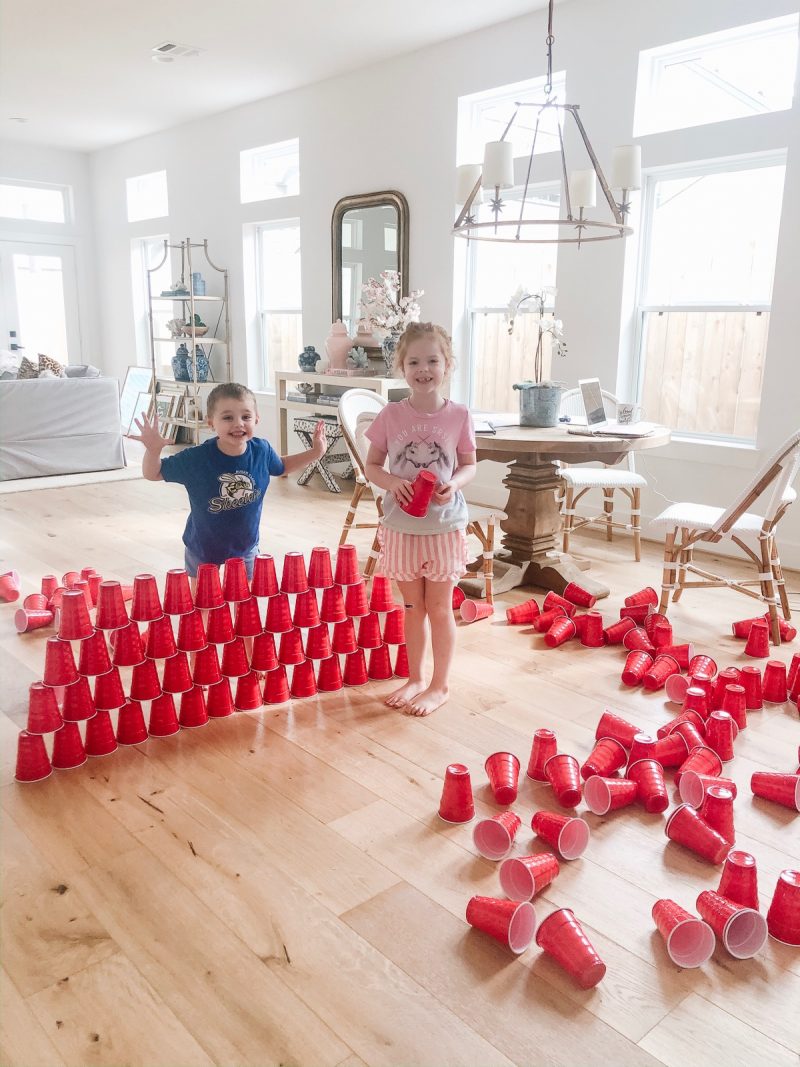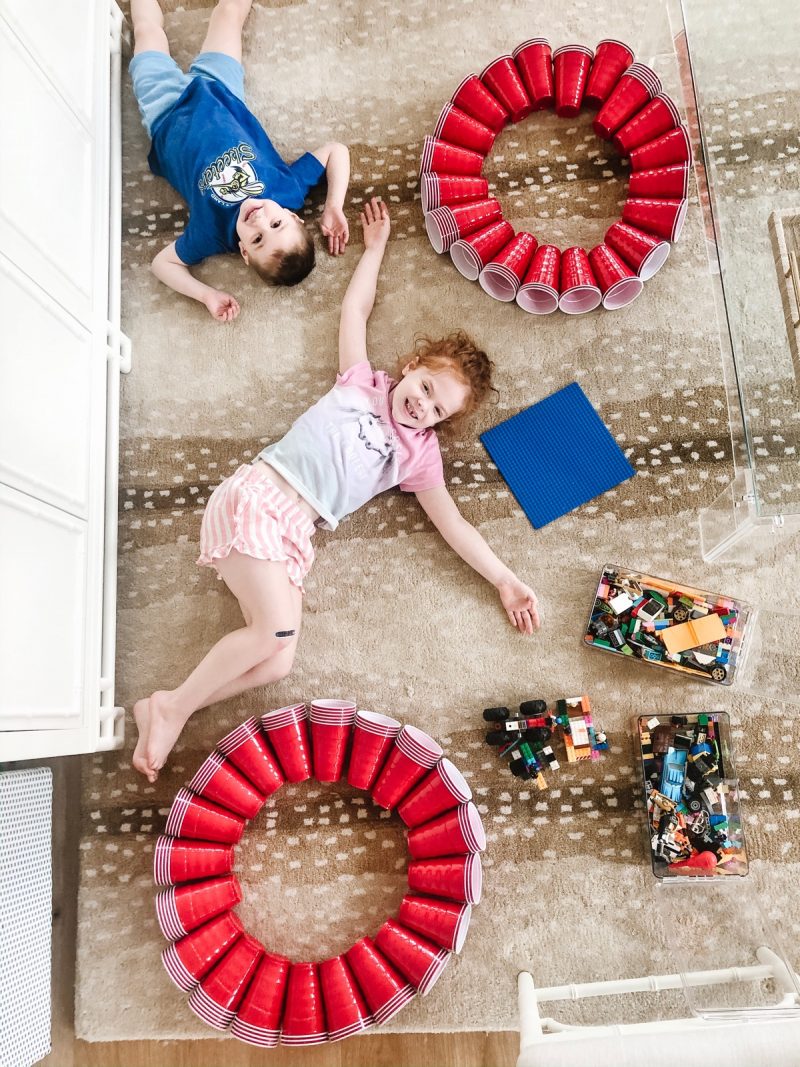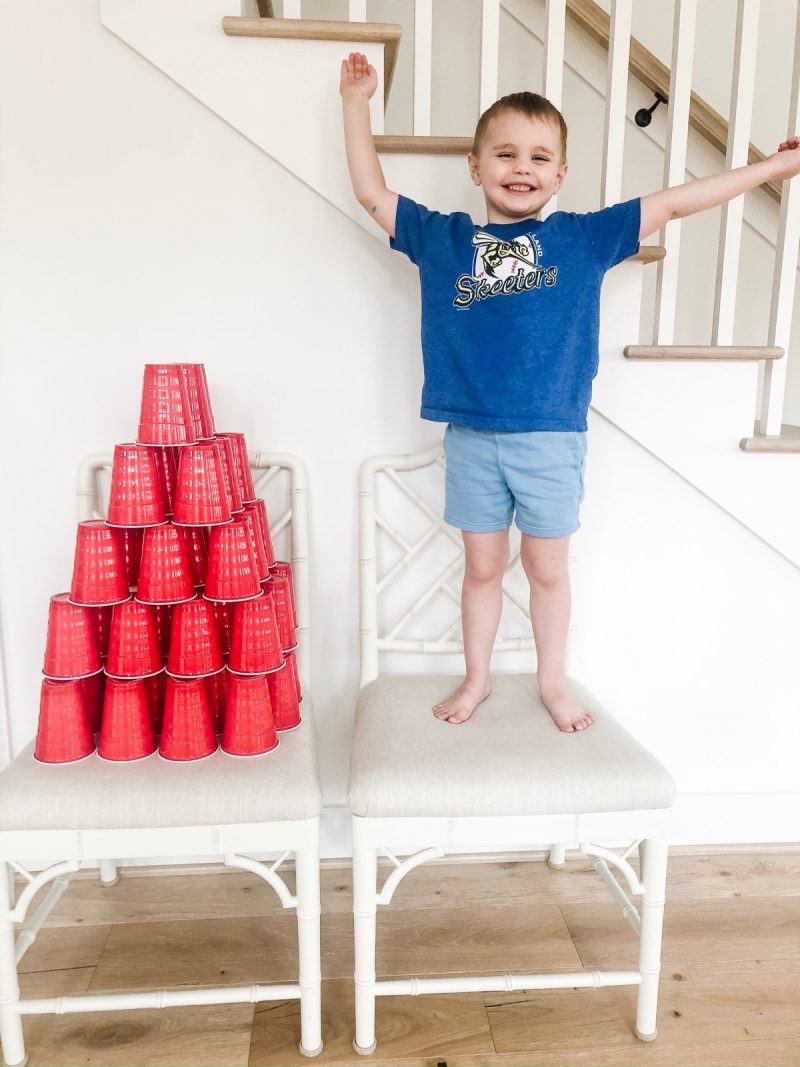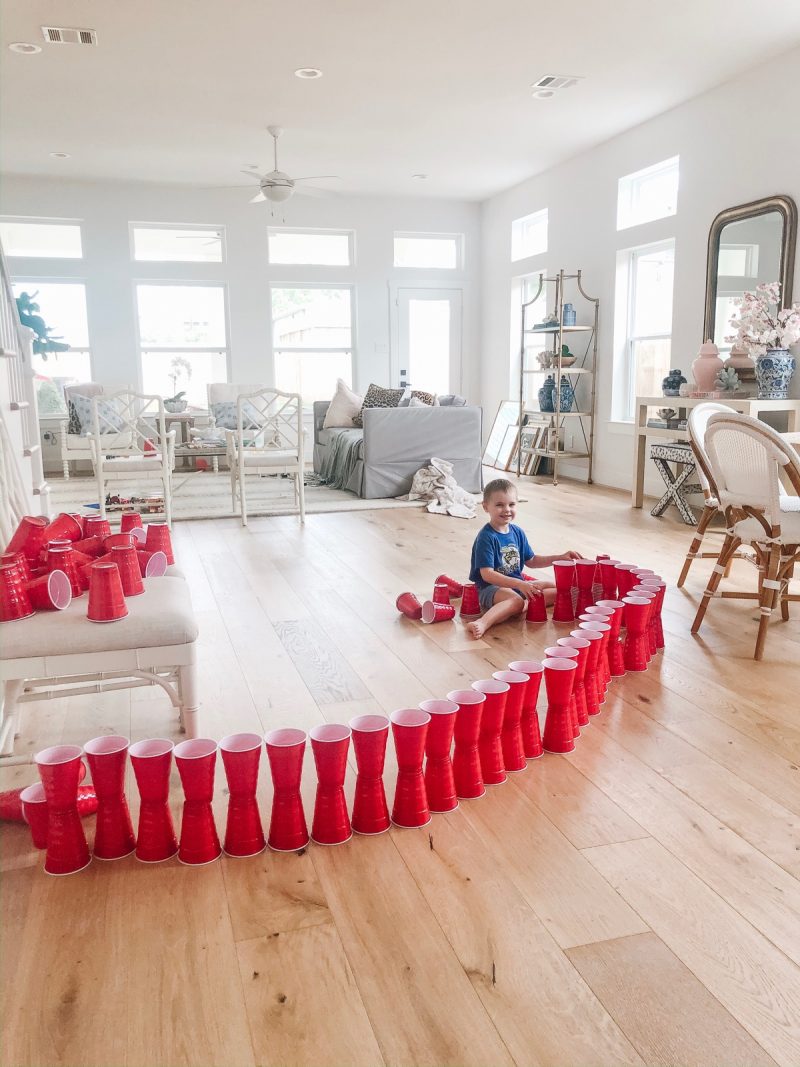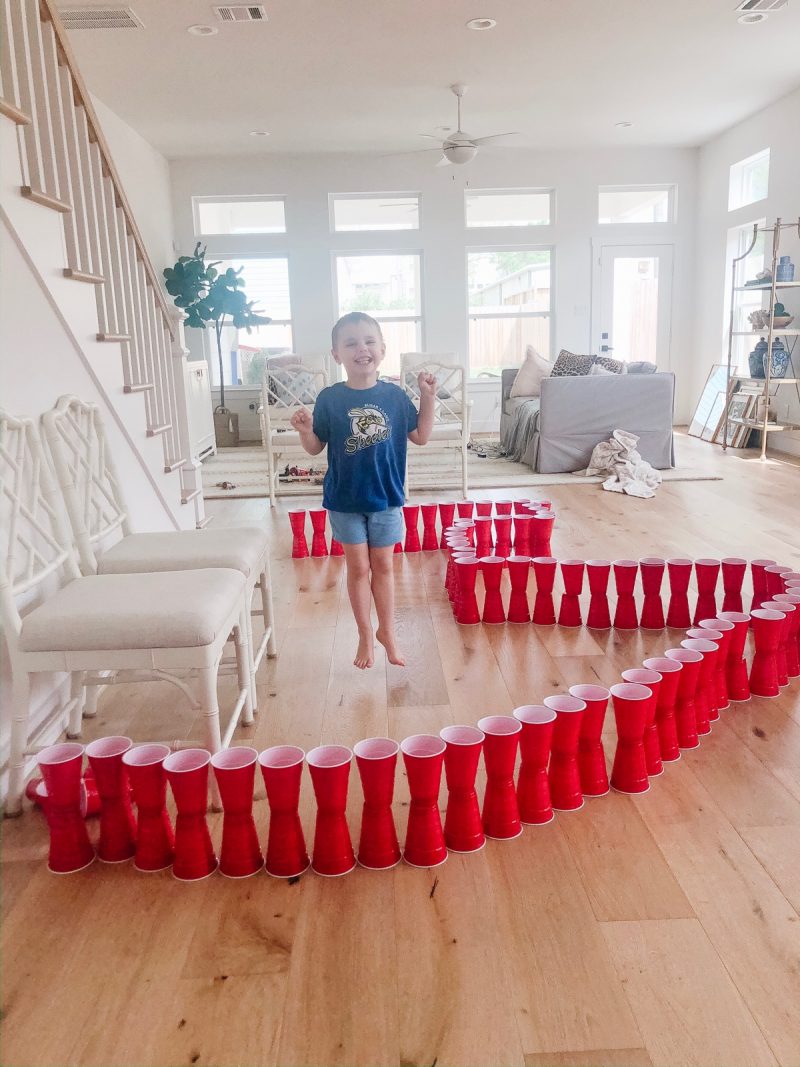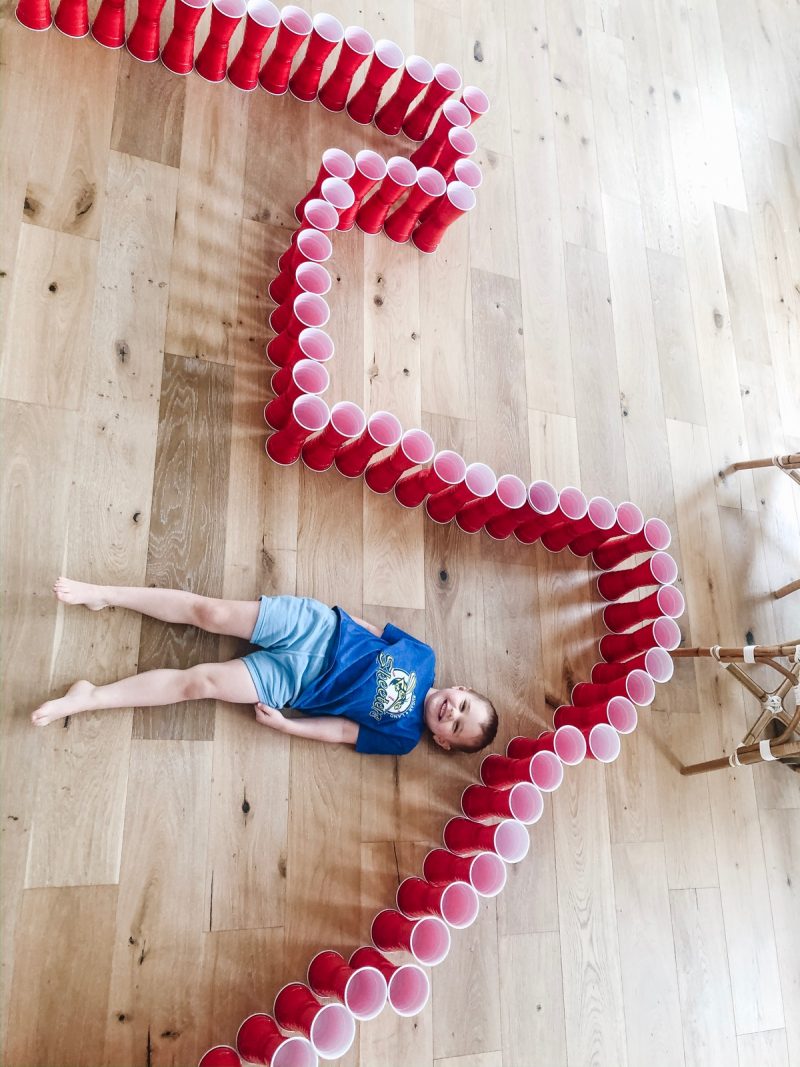 ART SUPPLIES
We purchased more art supplies since our kids love to paint. We got these paint palettes, these wooden cutout animals (sea creatures and unicorns and rainbows) and these acrylic paints. I love paint because there is so much you can do with it – from painting objects to paper to toilet paper rolls – the options are endless and you can really get creative.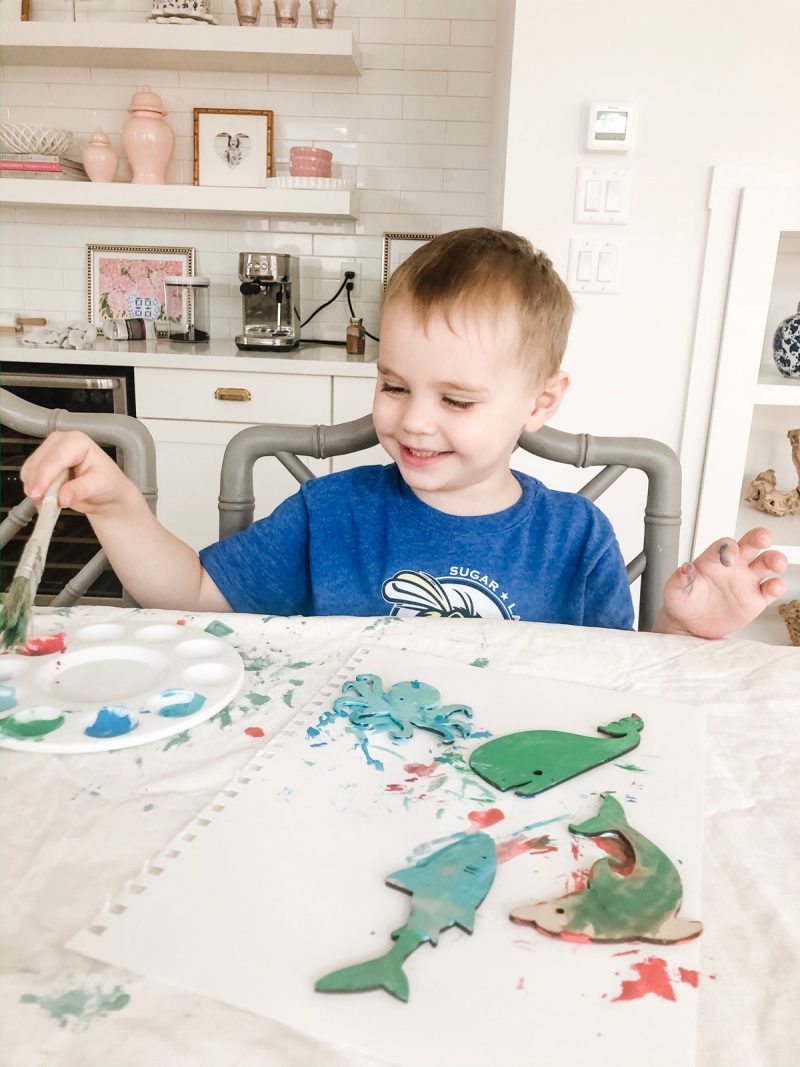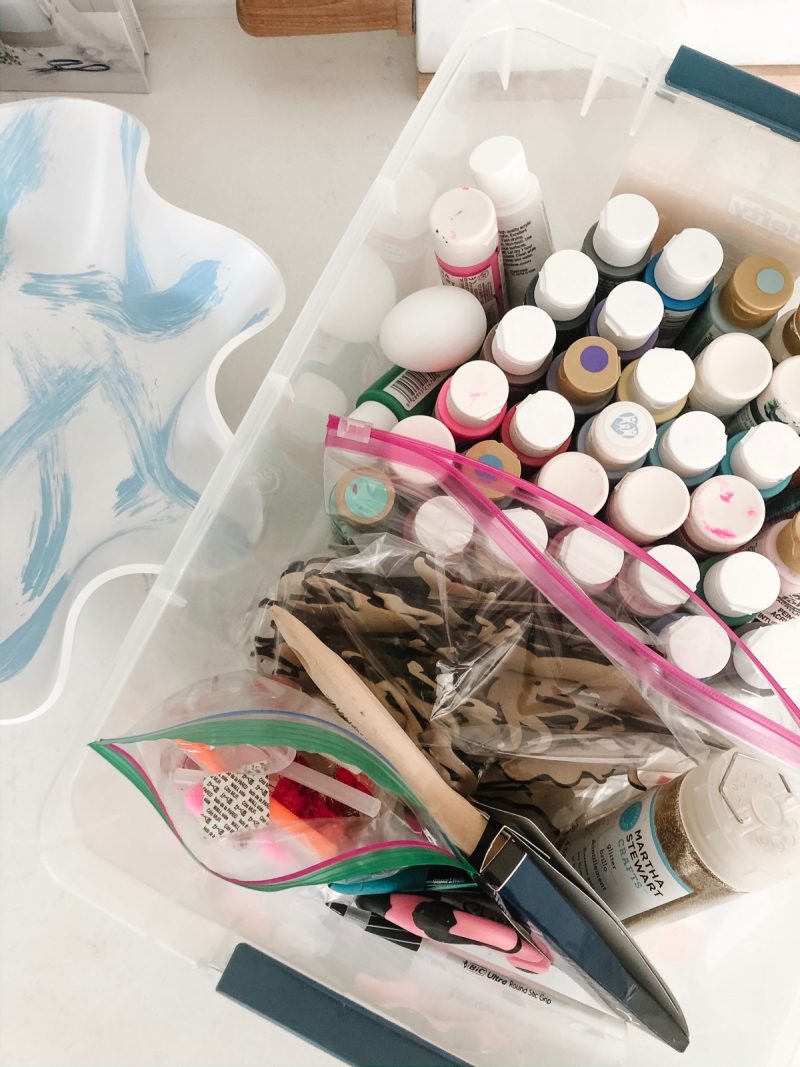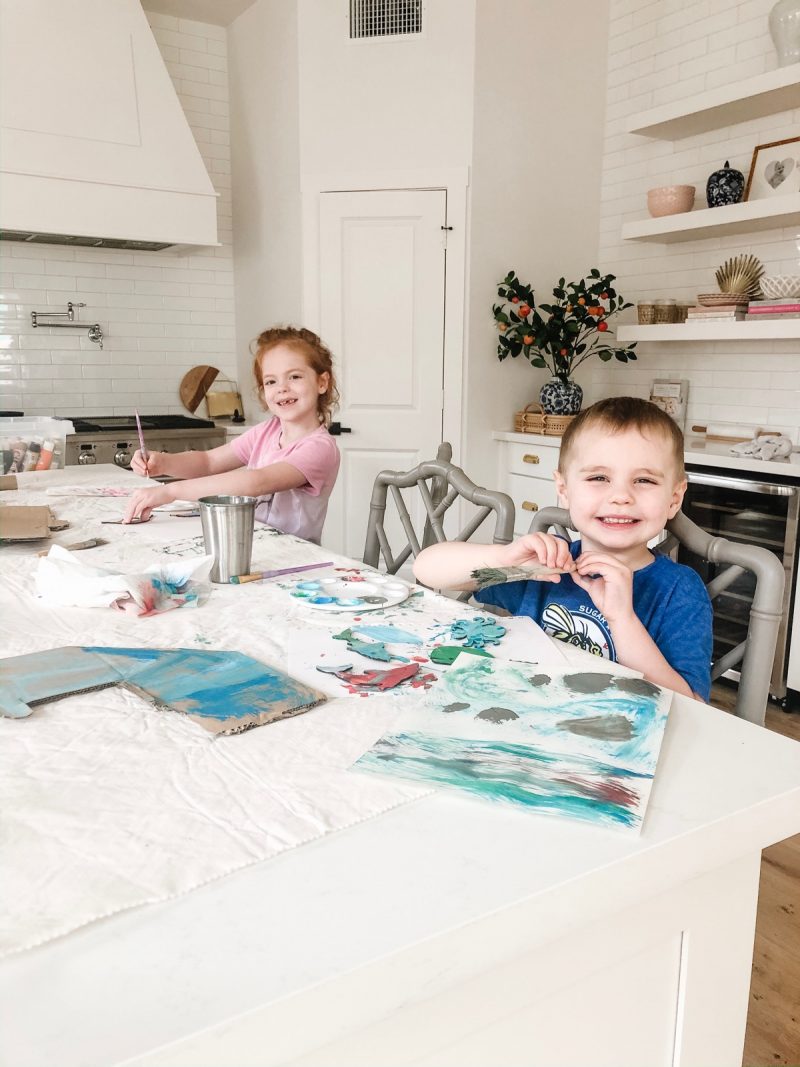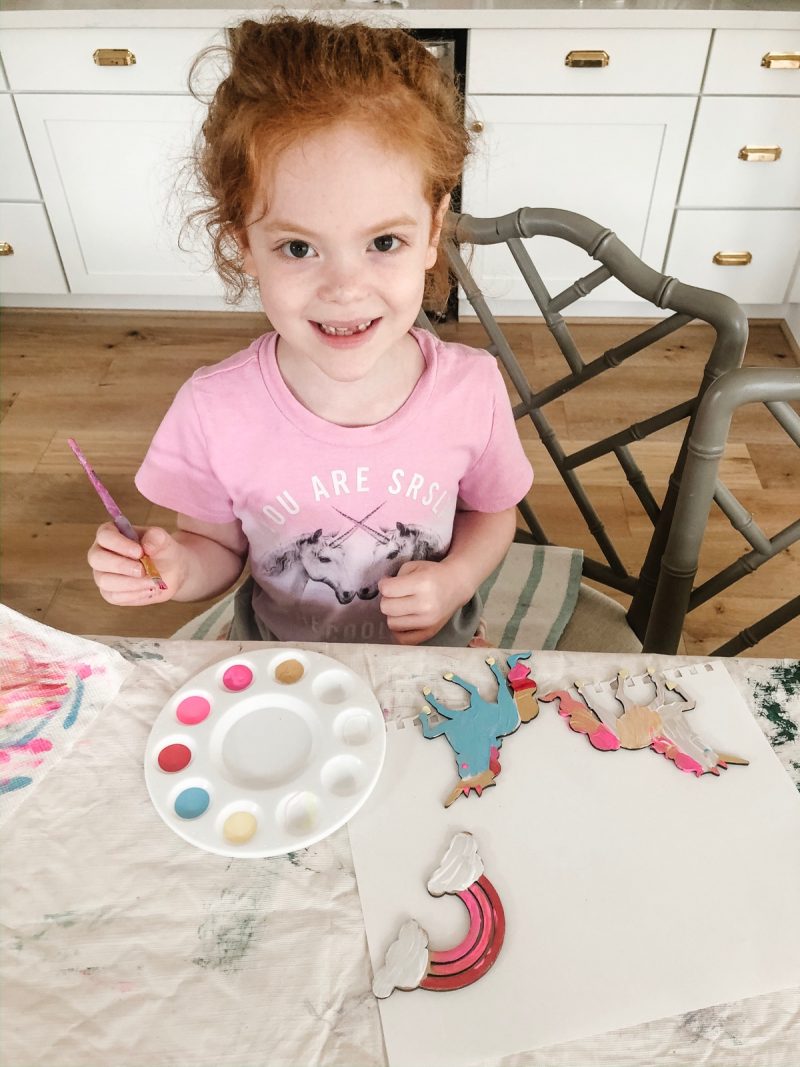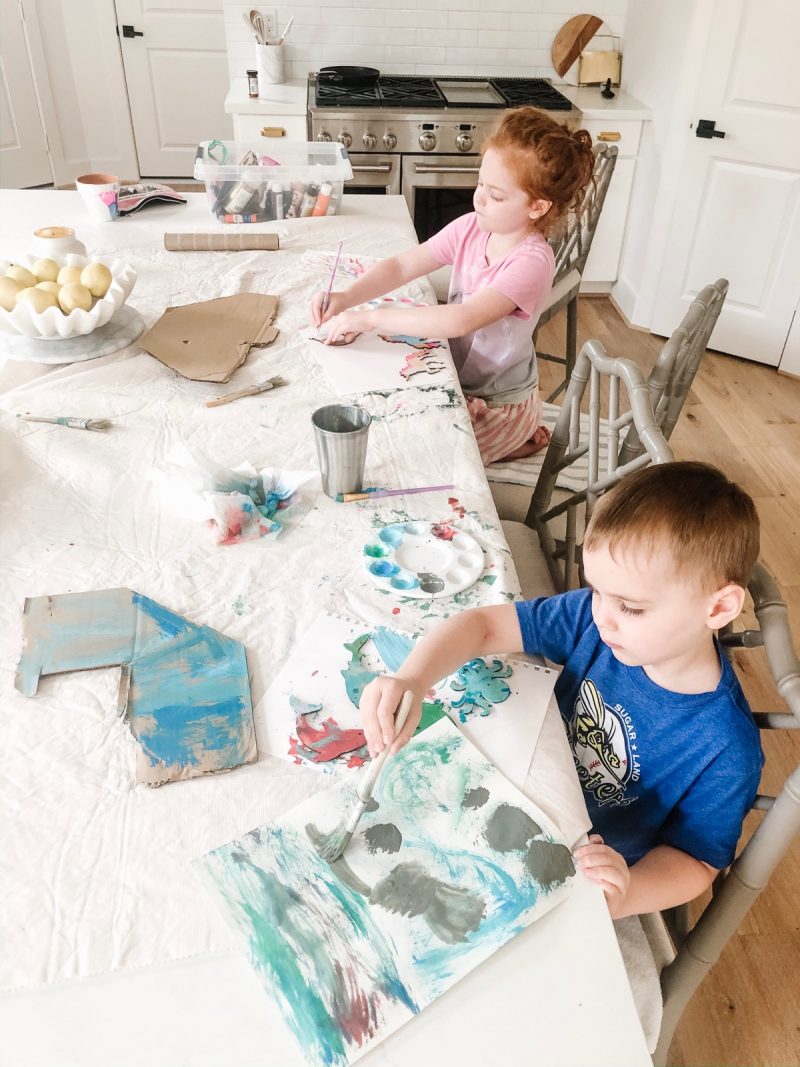 THE BEST STEM BUILDING TOY THERE EVER WAS
Lincoln is particularly into these STEM building pieces, I swear he's going to be an engineer. Kids can make anything out of these pieces and he's even able to follow the instruction book that comes with it to make things. He makes Ferris wheels, robots, cars – anything goes! He can play with these for an hour or longer! I actually keep these in his room because sometimes when he needs to take a break or do some "calm down time" I find he plays with these and it re-focuses his energy. Find more STEM toy options, here.
A STOMP ROCKET
Someone gave me the idea to get a stomp rocket launcher for the kids. We really needed more fun backyard things to do and this is so fun for them.
RAINBOW SCRATCH PAPER
Our kids got these rainbow scratch papers for Christmas and we ordered more for our time at home! They love drawing on these and the drawings always turn out so fun and creative.
DINOSAUR EGG AND GEODE KITS
We've been using these dinosaur egg and geode kits in our backyard and the kids like them a lot! It keeps them busy and is a nice way to spend some time outside. Lay down a trash bag as these can get a little messy.
COSMIC KIDS YOGA
God bless the woman who started the Cosmic Kids Yoga YouTube channel. We don't let our kids watch YouTube, but this is the exception! The kids love her – and she does yoga via children's storytelling. It's so fun! You can also check out lunch doodles – a fun channel for kids to learn to draw!
SNAKES AND LADDERS BOARD GAME
Snakes and Ladders is a classic game from my childhood – and it takes a super long time to finish it, which is good!
Other games we love:
TOYS THAT ENCOURAGE LEARNING AT HOME
I wrote a post in August of 2019 that shared our favorite toys that encourage learning at home. You can read it here.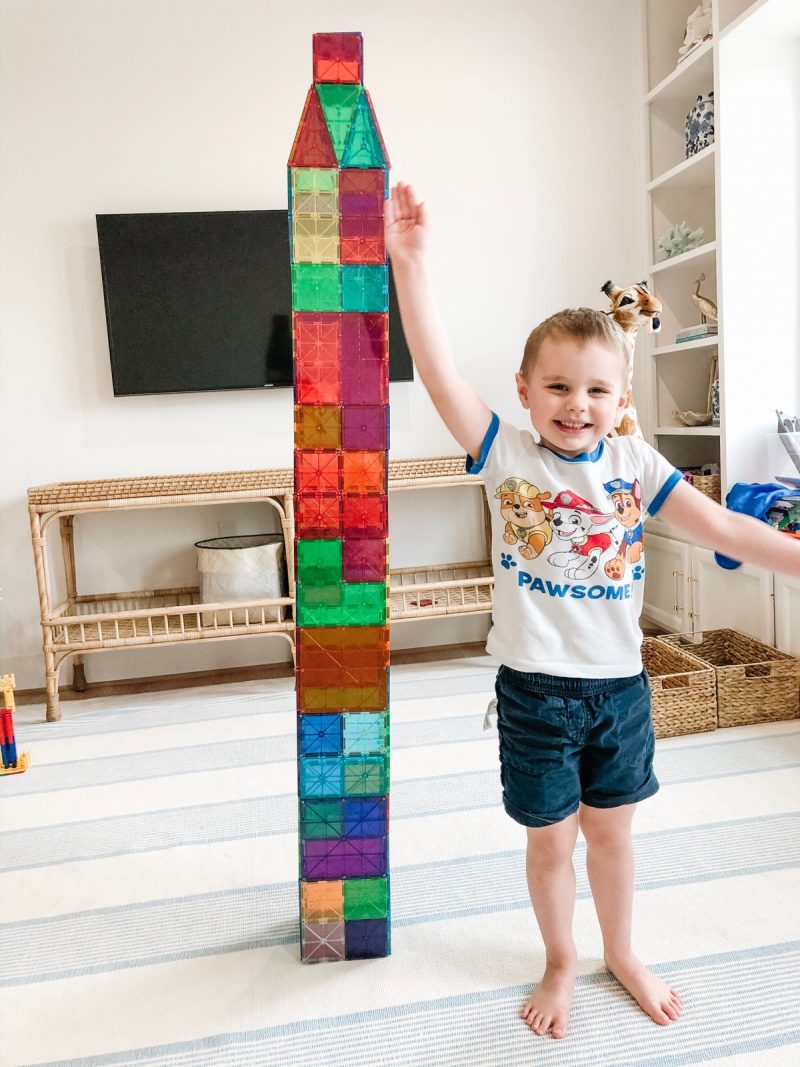 I will also share some amazon links to our favorites so you can shop there if you prefer: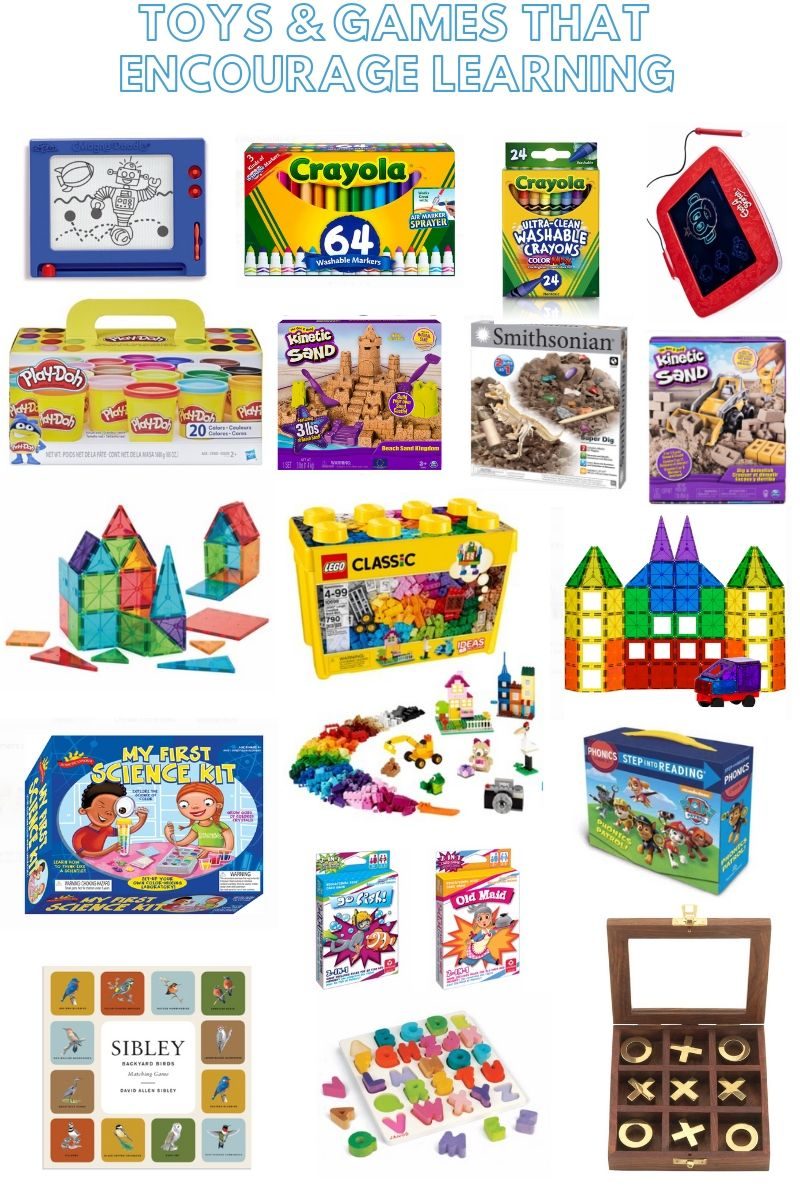 I'd love to hear your ideas and recommendations for more at-home activities during this time!
Shop the Post