Today is Juneteenth – please take a moment to learn more about this annual holiday commemorating the end of slavery in the United States. It's also my husband's birthday today – happy birthday Kevin!
ONE
I ordered a yoga mat this week that looks like a vintage Turkish rug! I have been looking for one with better grip/traction and really hope this one works out. It also comes in a kids size! I will report back when it arrives since it was on preorder.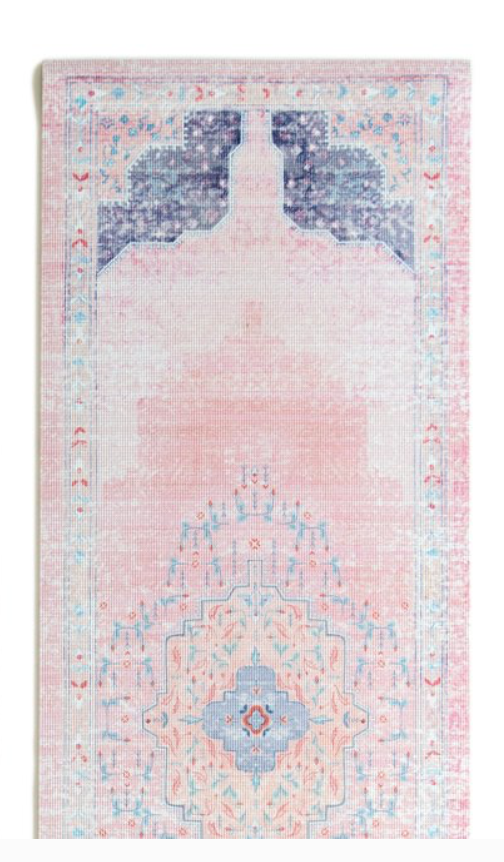 TWO
I met with Tonya last week to make fabric selections for our kitchen window roman shade and the custom bench cushion for our gameroom. It was sun a fun process! We are going to do a blue cushion with pink piping for the bench seats and Schumacher's Pyne Hollyhock for the window shade – so classic! It was so great to see and feel all of the fabrics in person – that's the benefit of going custom. We did the same with the pink bench at the end of our bed and I'm so glad we did – its one of my favorite pieces!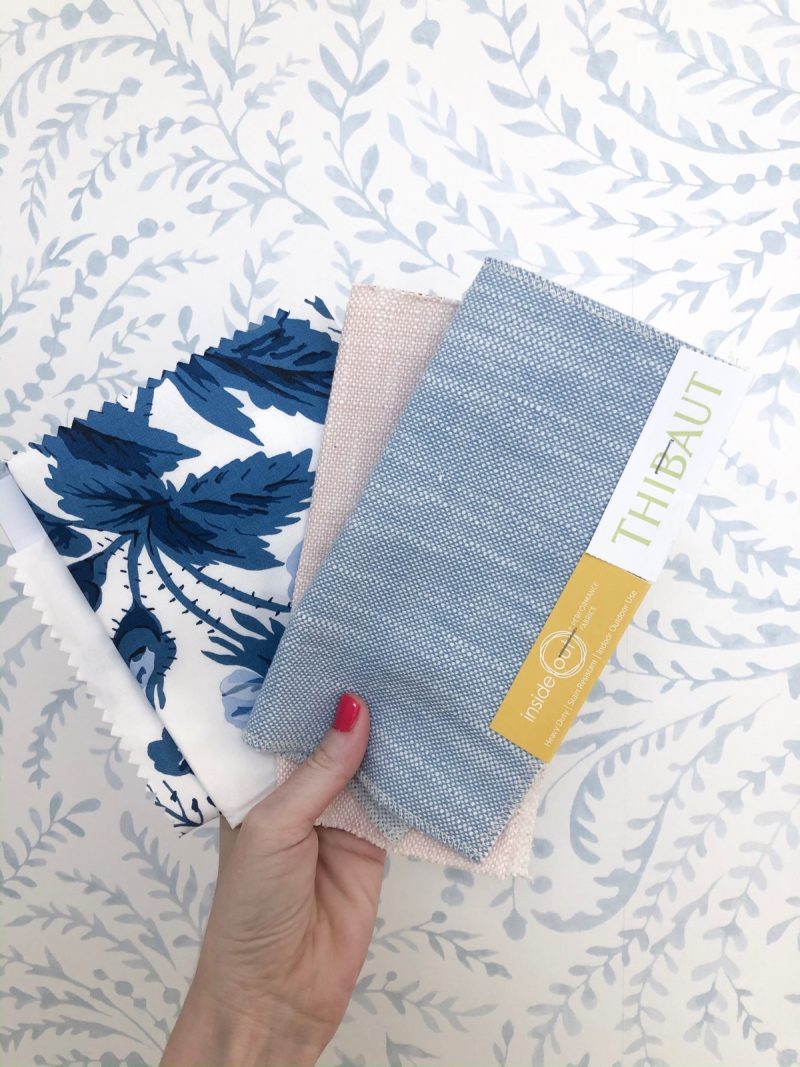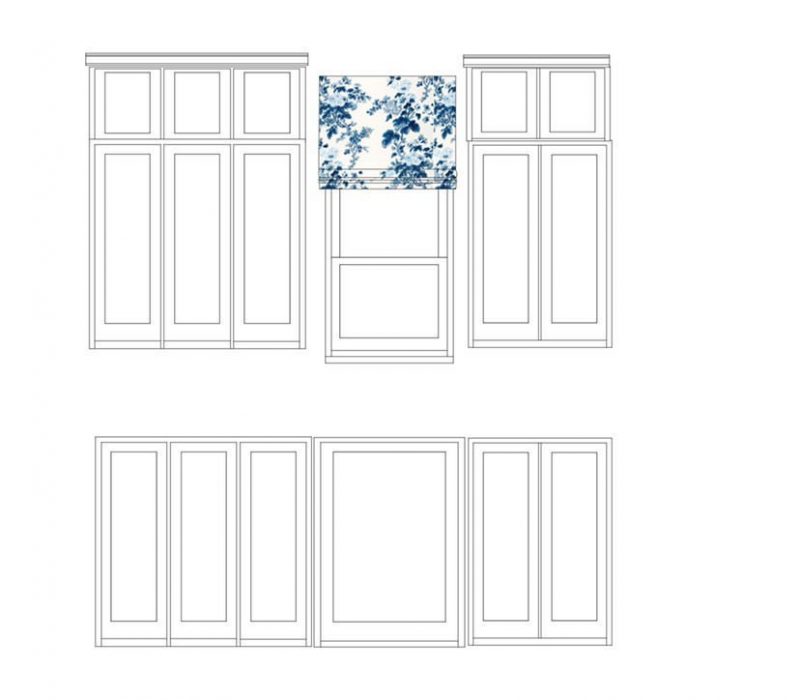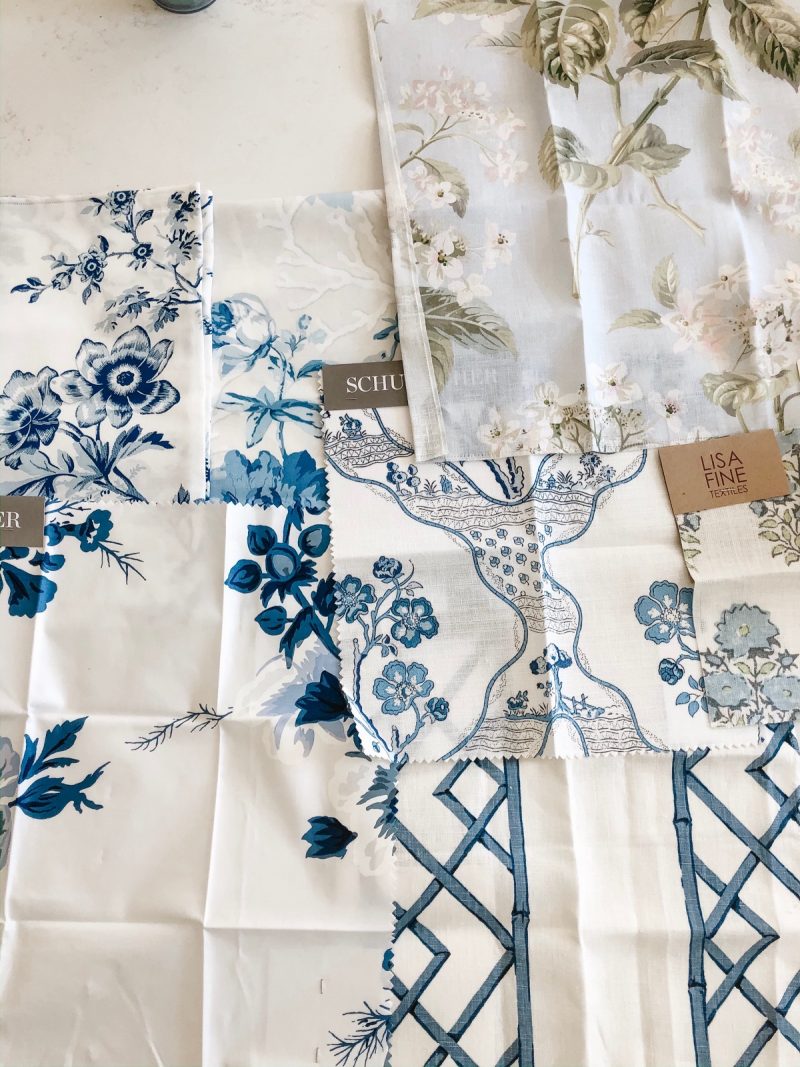 THREE
My puff sleeved eyelet top and skirt by Rachel Parcell are both on sale! Shop them here (wearing XS in both).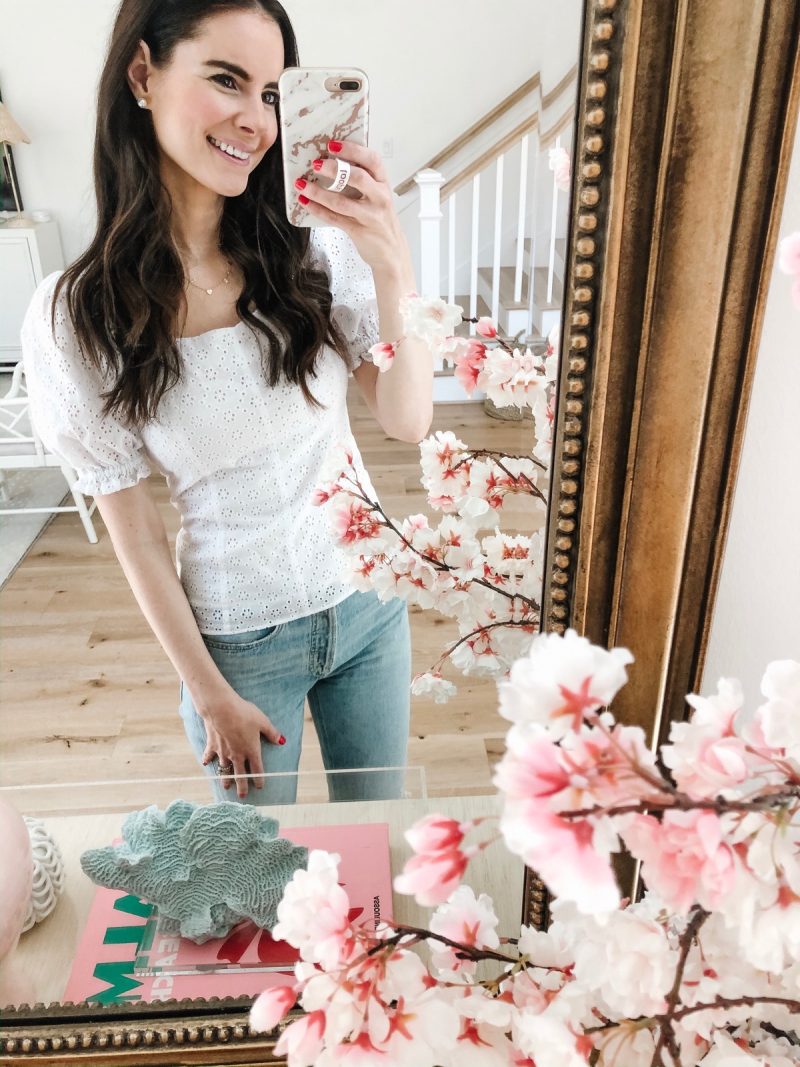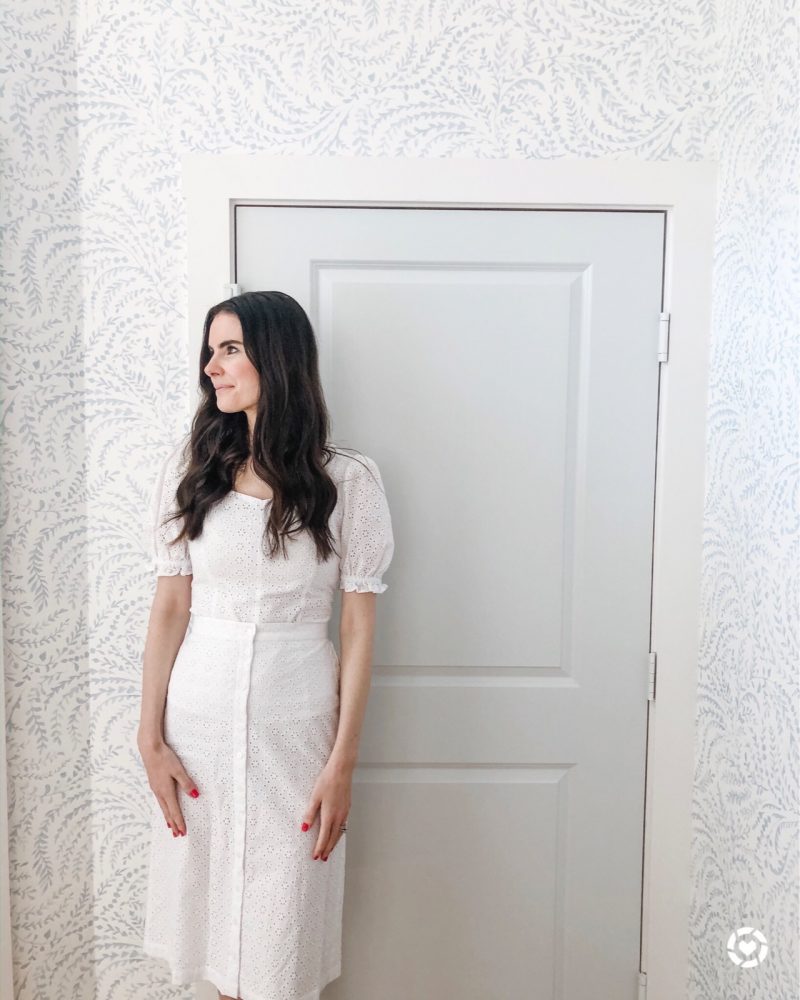 FOUR
We are moving so much more quickly in this home with getting things done! Our new game room window shades from DFW Shutter Shop arrived and are installed, our Select Blinds shades for upstairs should arrive this weekend and our curtains/hardware should also be hung next week! Window treatments really complete a space and I'm so excited to get it all installed.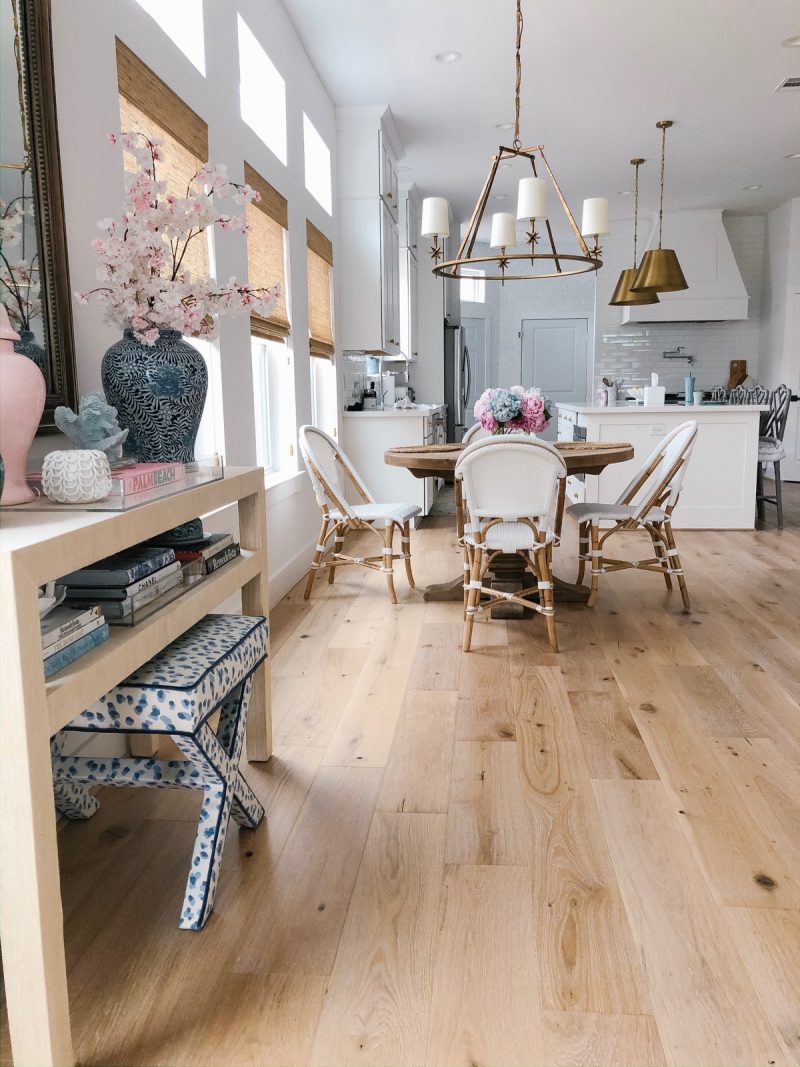 FIVE
Some of my recent purchases:
CURRENTLY READING: