I haven't been to Target in months other than one grocery trip a few weeks ago, so today was a treat. I tried to get in and out as quickly as possible after getting a ton of snacks and groceries, because all I wanted to do was take the mask off. I picked up a few items I could try-on at home so I wouldn't have to use the fitting room in-store.
All of these items were major wins – I'm wearing the purple sweatshirt as I type this – so soft!
Lisa Marie Fernandez dress – size small
This dress is SO cute! The ric rac trim is so fun and it can also be worn tied at the waist. I prefer it loose and beachy – this would be perfect for beach vacation or day trip to the beach over a swimsuit or out to lunch or dinner. We cancelled our summer travels, but had we not, this dress would be coming with me!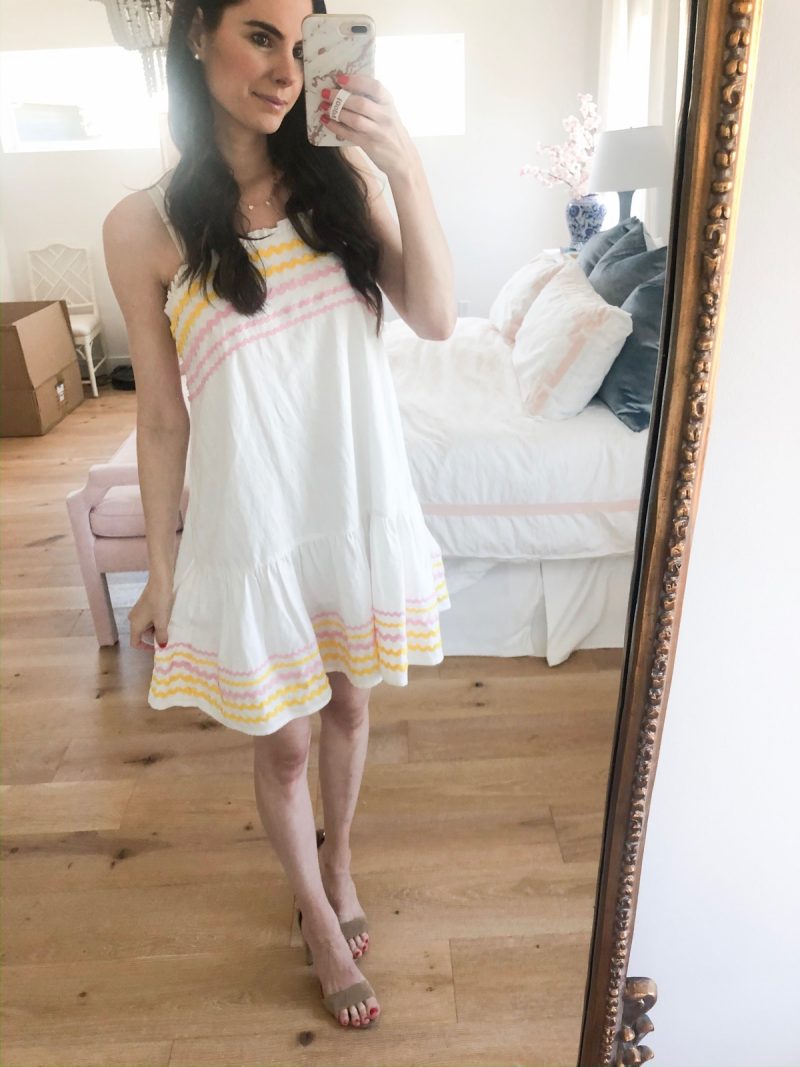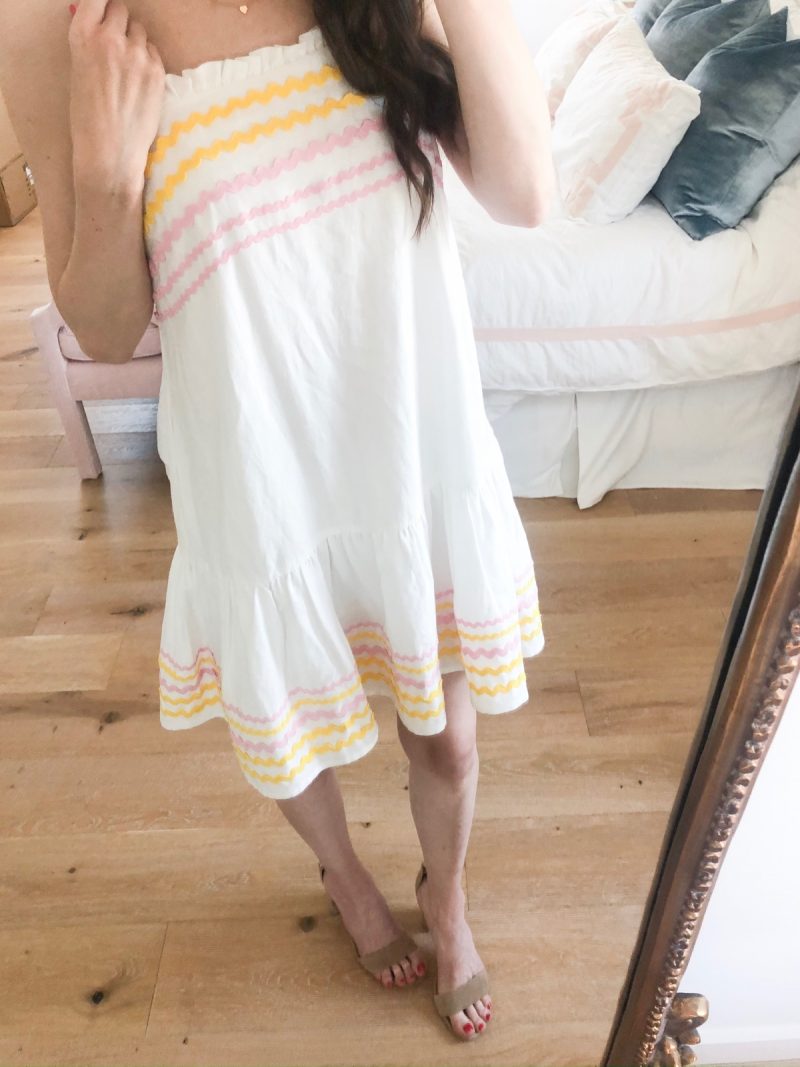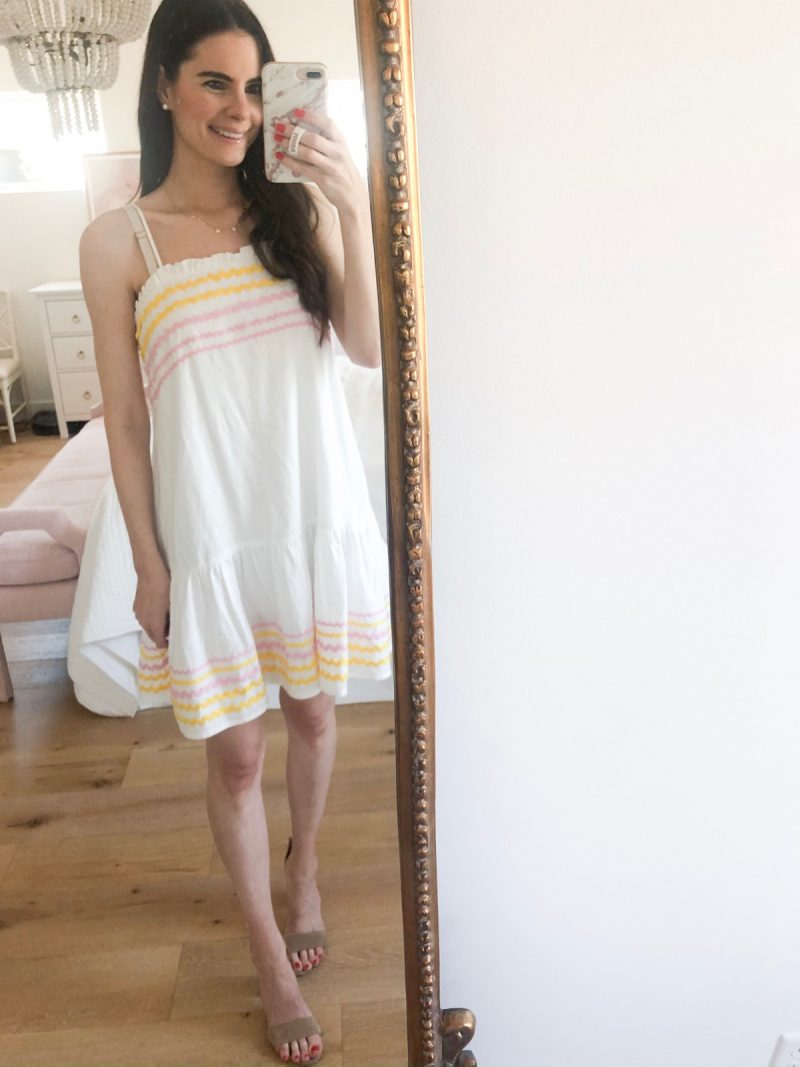 Embroidered top – size XS
This blouse is 100% an anthro dupe! It fits large and billowy, so feel free to size down a size or two! I love it with the front tuck but it would also work with a bump if you're expecting. The detail on this blouse is so impressive for the price. I can't wait to wear this to work when we go back eventually.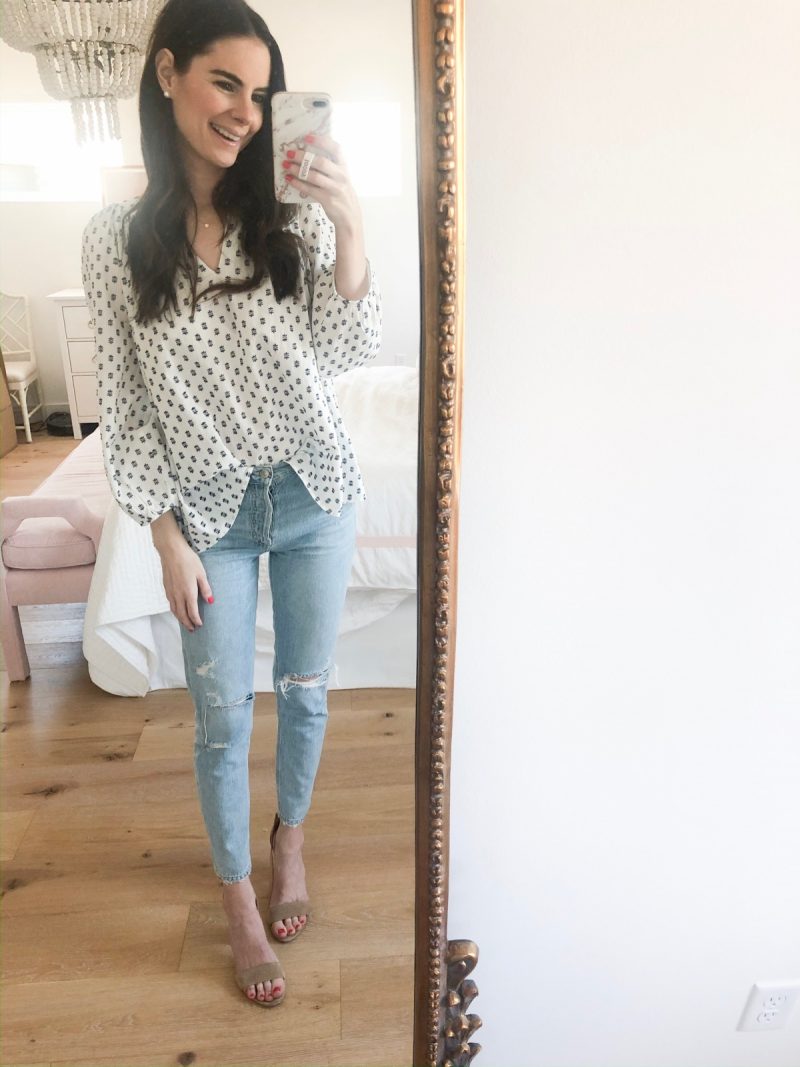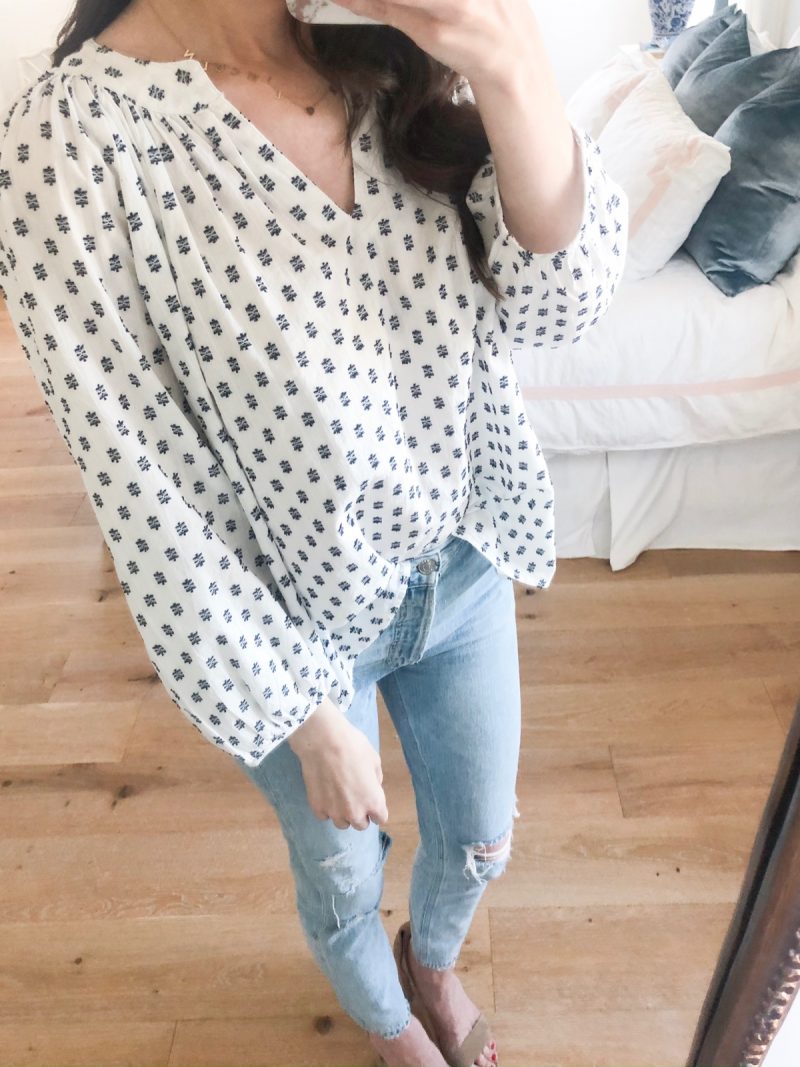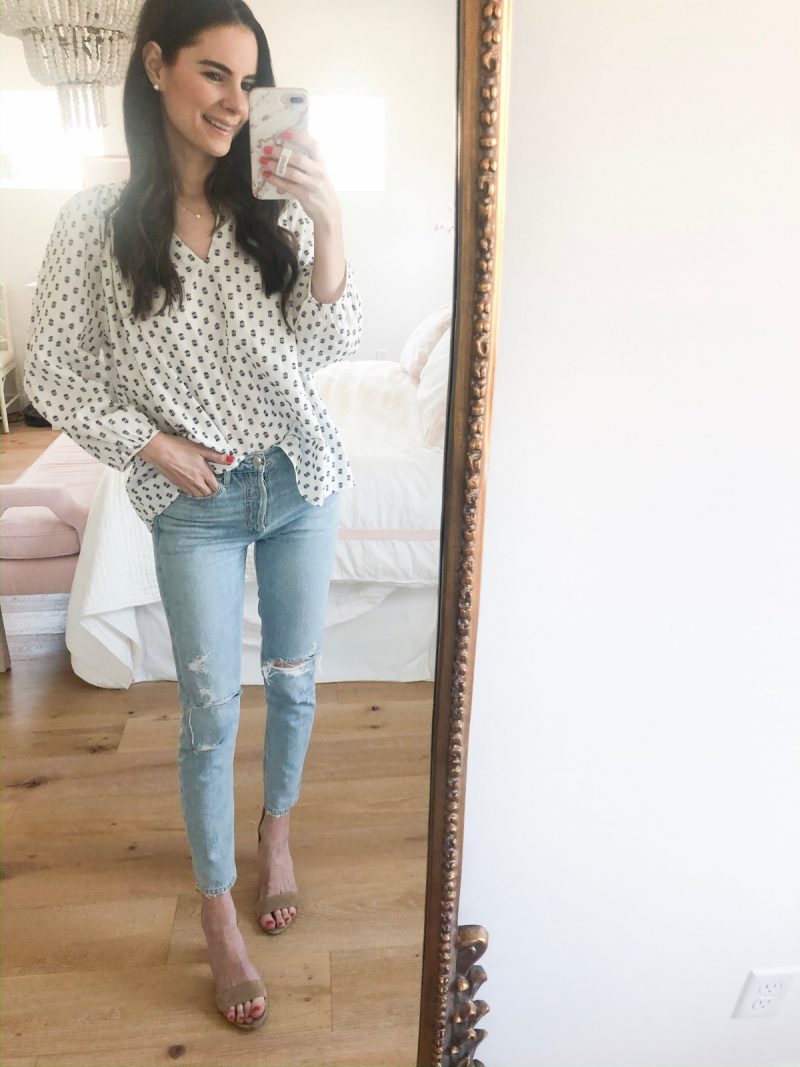 Eyelet top – size small
I was kind of hoping I wouldn't love this because I don't exactly have anywhere to wear it, but oh my goodness. So stunning. I love the color the sleeve detail and just…everything.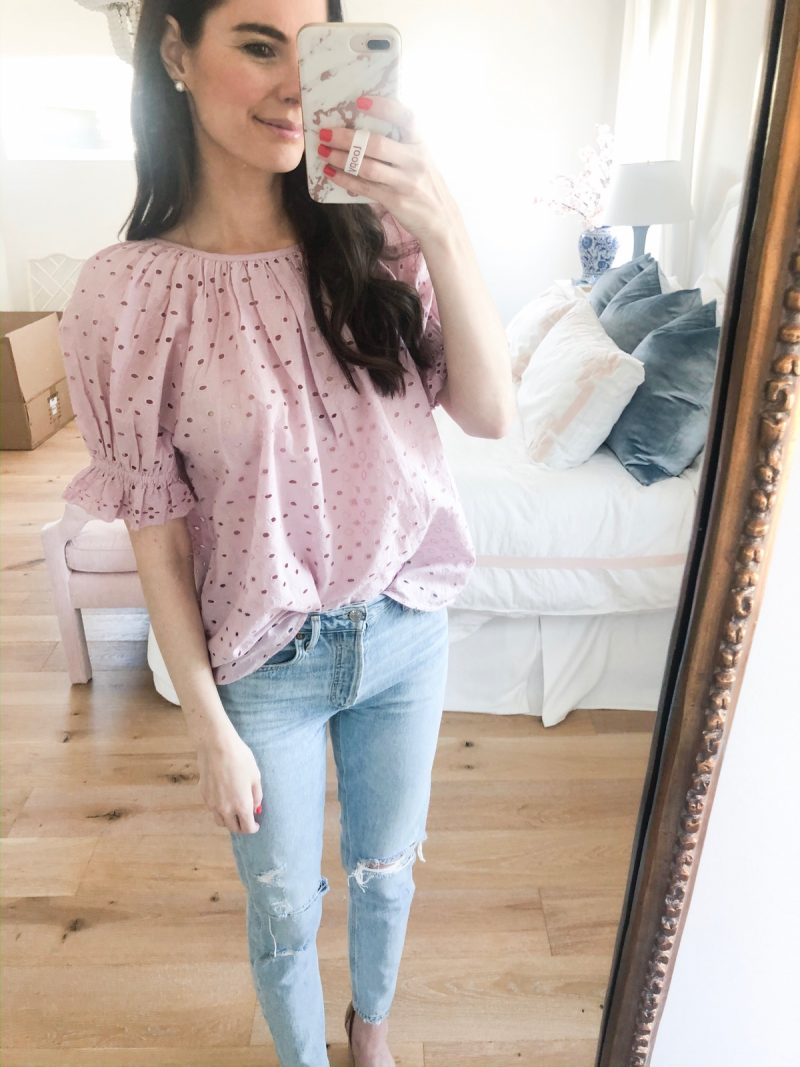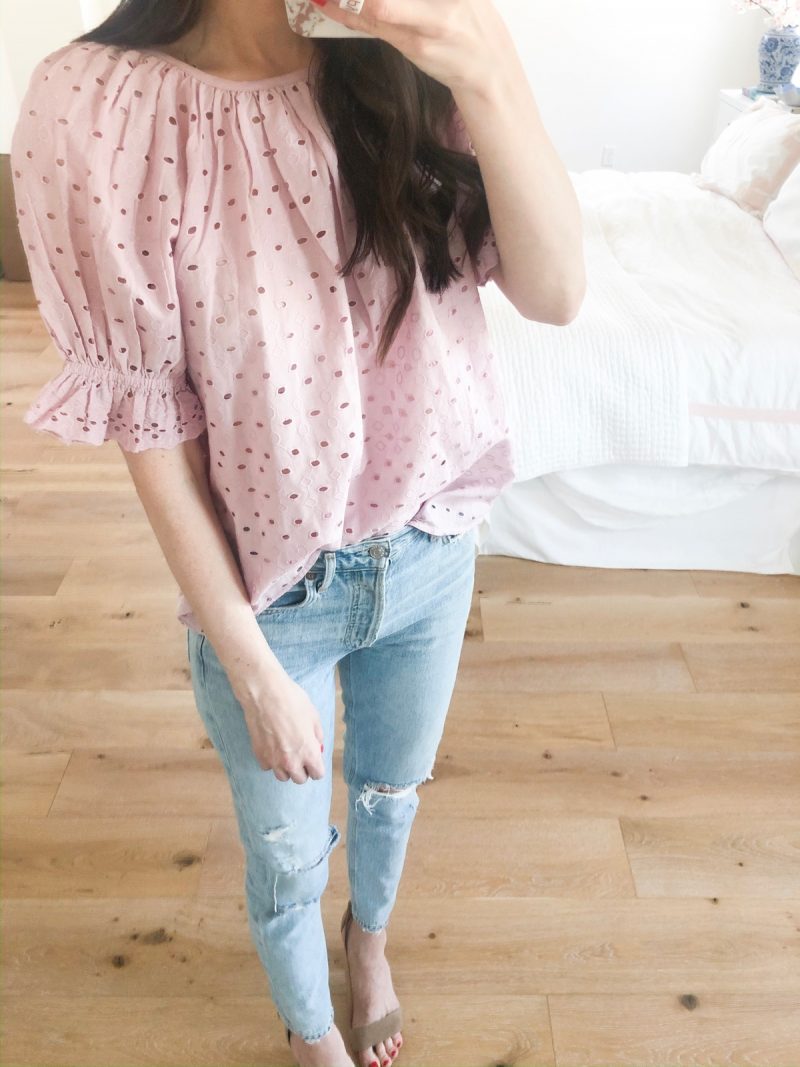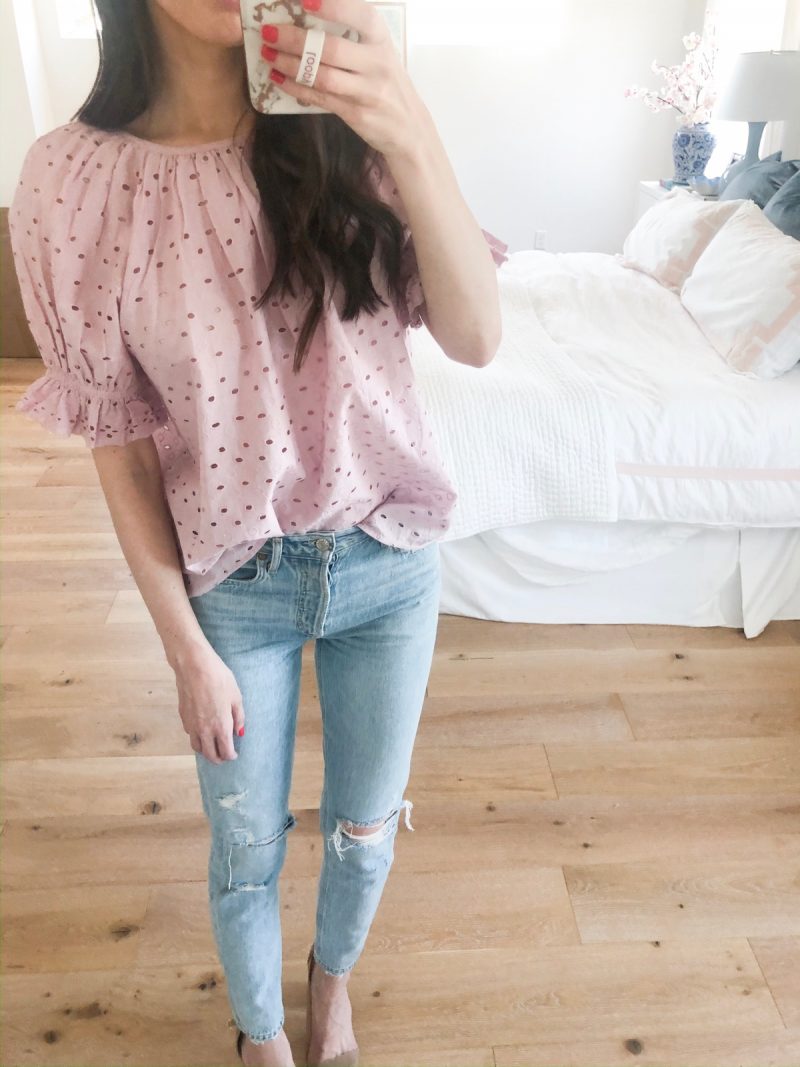 JoyLab sweatshirt – size medium
SO soft and the BEST color. Photos do not do it justice! I sized up to have a looser fit since I like to wear tops like this when I work from home and the freezing AC blows on me. Normally I couldn't justify buying a sweatshirt in June in Houston, but since I'm home all the time, into the cart it went!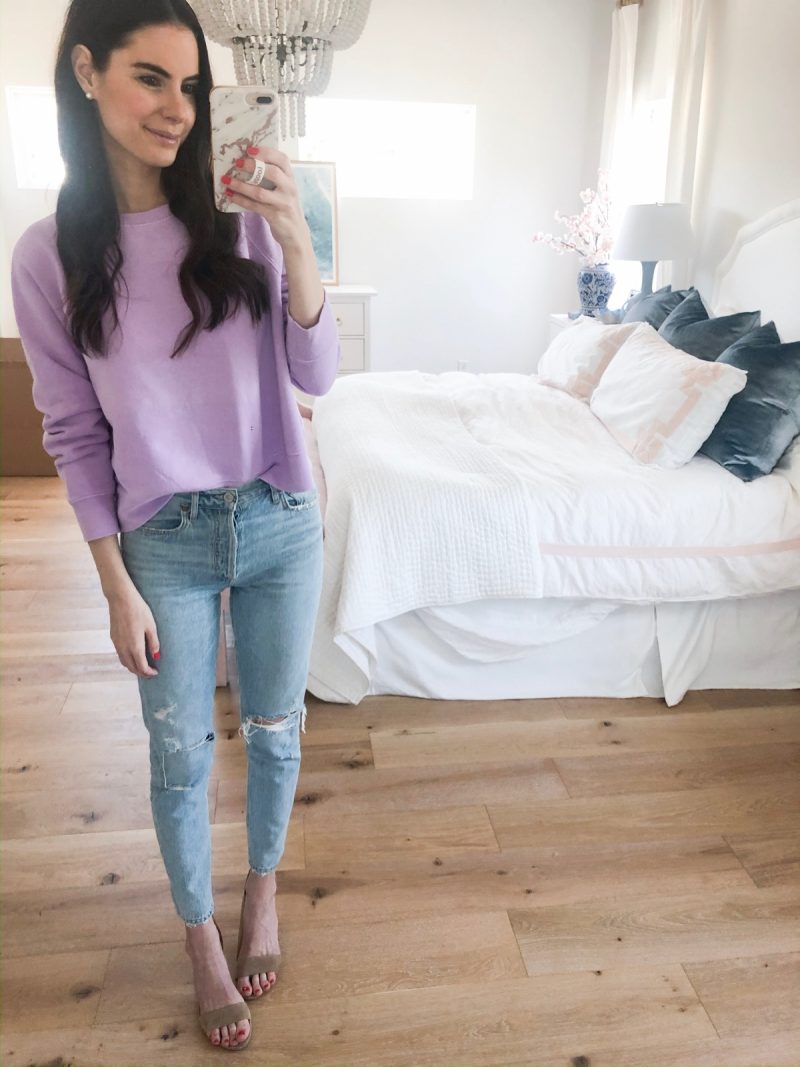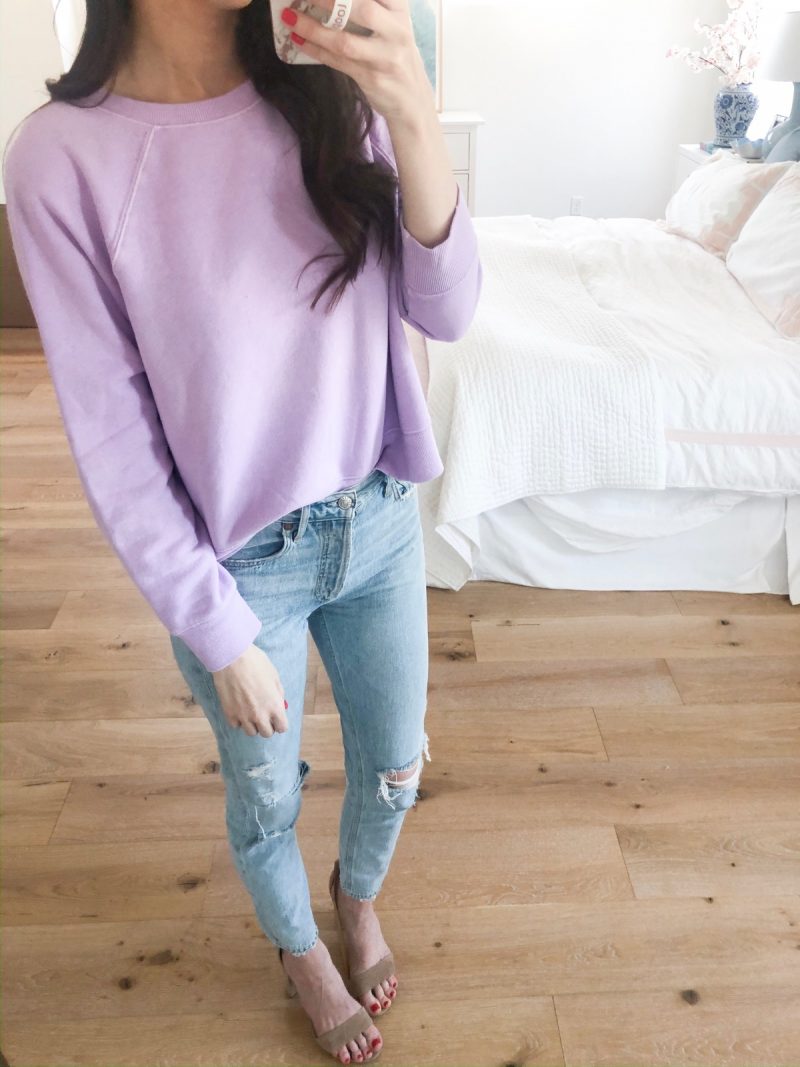 Other items I purchased:
Have a great weekend!
SHOP THE POST:


Shop the Post