I wanted to share some recent product loves with y'all as well as some that weren't as great as I expected. You can watch my IGTV video here, but I also have this post that summarizes my thoughts!
Peter Thomas Roth Acne Clearing Gel
This was recommended by Kathleen Jennings and it's truly incredible as both of a preventative treatment and to treat existing pimples, or ones about to erupt. My skin does extremely well with acids, so this AHA/BHA formula really works for me. I used to have horrible cystic acne in my 20s, so though my skin has been clear for some time now, I still like to use preventative treatments as I do get occasional hormonal breakouts around my cycle. Though it's usually just a blemish or two, they can get quite large and painful and leave pink marks on my skin as they heal. Anything I can do to prevent them from getting worse (or coming to a head at all) is a win – and this product has been such a favorite that find myself applying it to my chin/jawline area every single night. I do also think it helps shrink pores.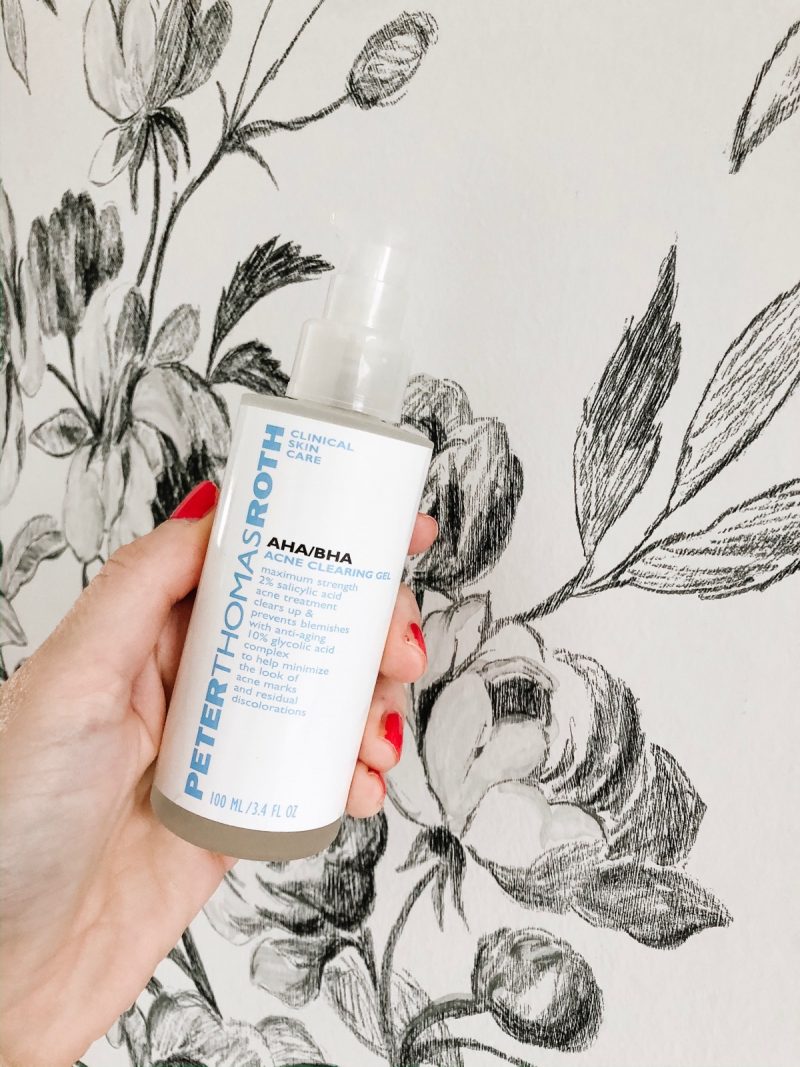 St. Tropez Express Bronzing Mousse
I have always been a fan of their original formula, but this 3 hour express formula gives the same results and you don't have to sleep in it! I usually apply after dinner and then hang out in black sweats until bedtime, when I take a shower and wash it all off. The next morning, you wake up with perfectly tanned skin! I will admit I hate sleeping in self tanner, so this has been a game-changer for me. FYI you also need the tanning mitt to apply this – but don't worry – I find the mousse very easy to work with once you get the hang of it.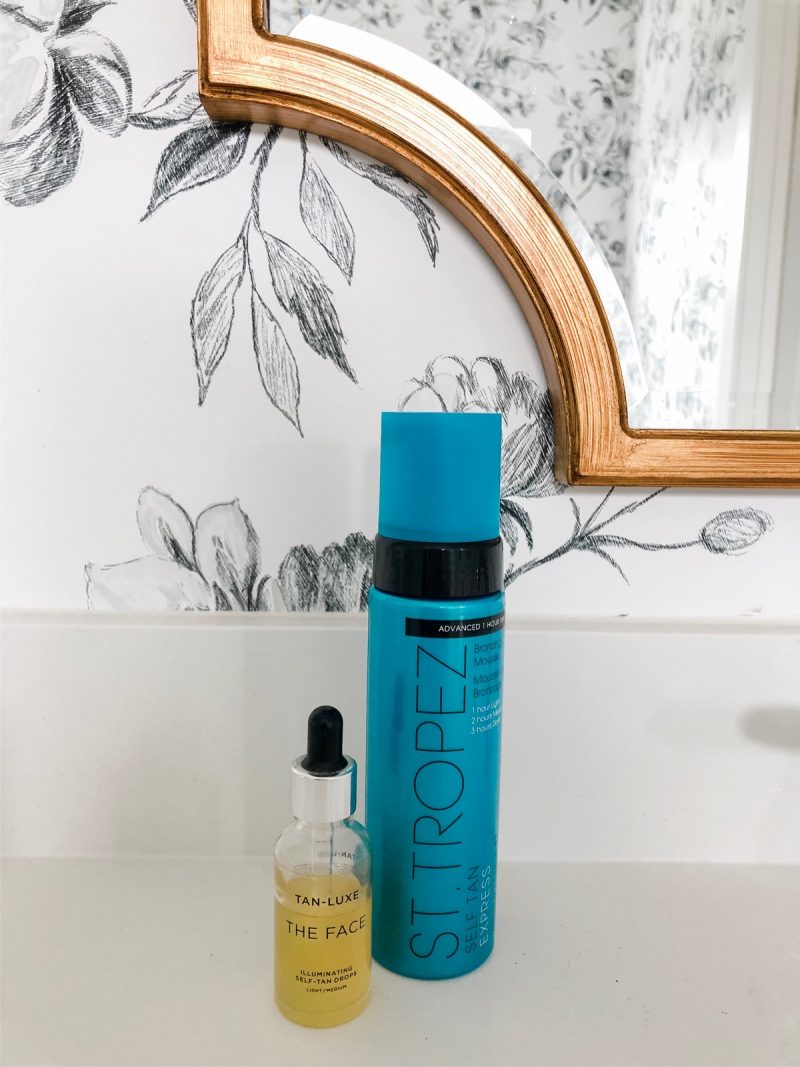 Tan Luxe The Face Illuminating Self-Tan Drops
To use, just cocktail a few drops of this self-tanning liquid in with your other skincare serums – you will wake up with a perfect glow the next morning! I use this in conjunction with the St. Tropez self tanner, but also use it once or twice a week just on my face and neck for a little glow and wash of color on my skin. I like that it doesn't break me out and the color is very natural. I really want to try their HA drops next – the same facial tanning drops but with Hyaluronic acid added for extra moisture and glow.
Supergoop Glow Screen
Going out on a limb here and saying this is 100% my favorite facial sunscreen OF ALL TIME. The magic is in the finish – not only does it act like a primer on the skin (wearing well under makeup), but it has a magical pearlescent finish – even with zero foundation, it somehow manages to make your real skin look 100 times better and glowier. It has an SPF or 40 and I frequently wear it both on its own and under makeup. Previously I used Supergoop's unseen sunscreen and while that is also a great product, I love the Glow Screen way more and will repurchase time and time again.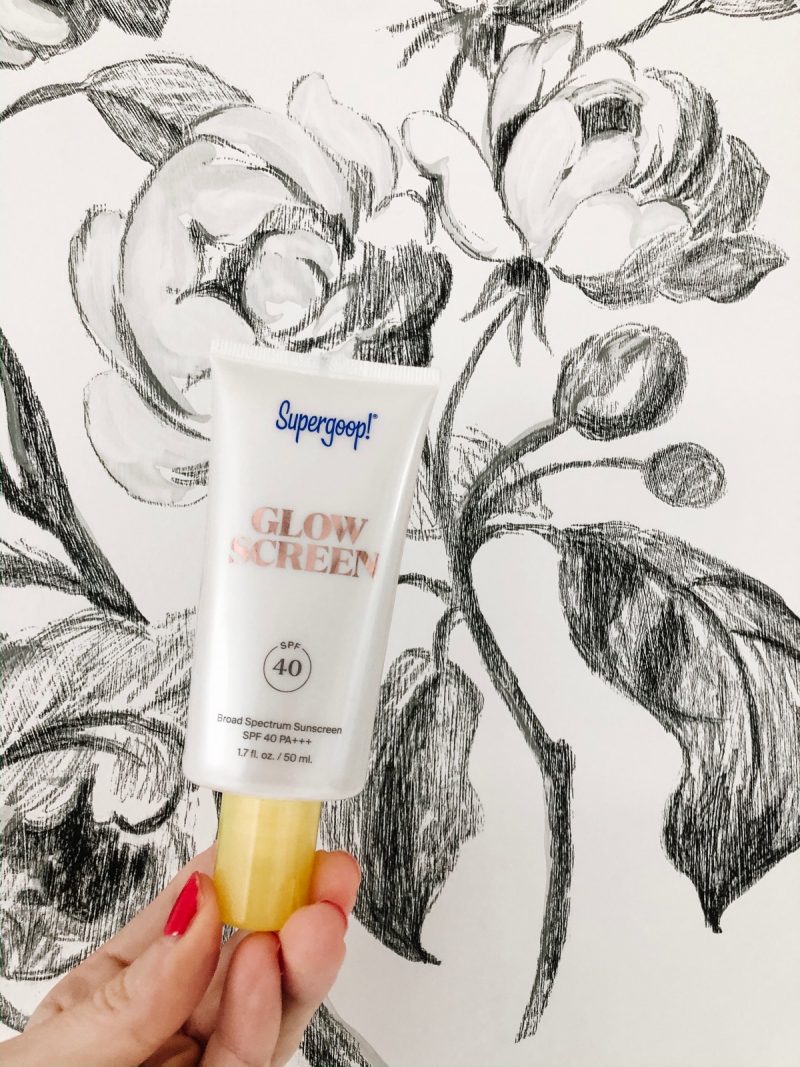 Essence Lash Princess Mascara
This waterproof formula is very lengthening and I reach for it quite a bit since getting it. I will forever be loyal to Maybelline Falsies because I think it's truly the best formula and brush on the market, but this one is very good and I especially recommend it for people who crave length more than volume or thickness.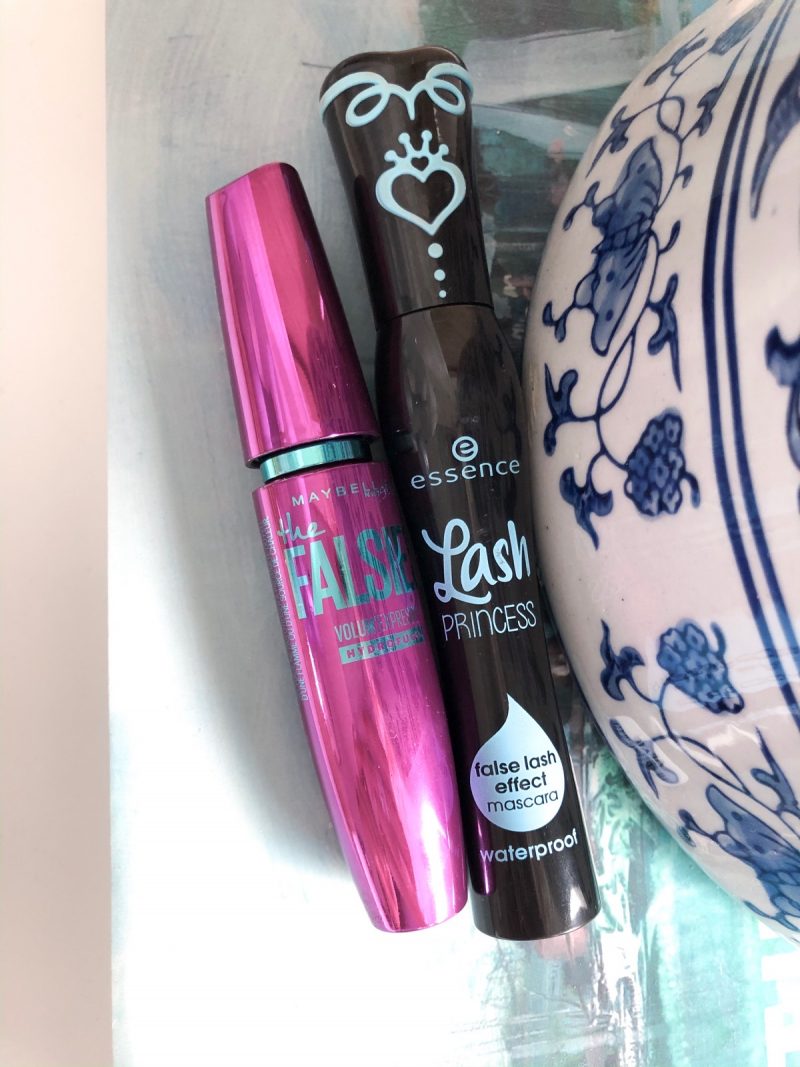 Estee Lauder Advanced Night Repair
This product has a cult following so I really wanted to try it and love it. Let's start with the positives – I love the consistency, it feels great on the skin, does't clog pores and I like using it as the last step in my nighttime skincare routine. However…while I like how it feels on my skin, I don't know that I've really seen or felt results from it. It is a good product with good ingredients, I just don't know that I saw any kind of change in my skin since using it.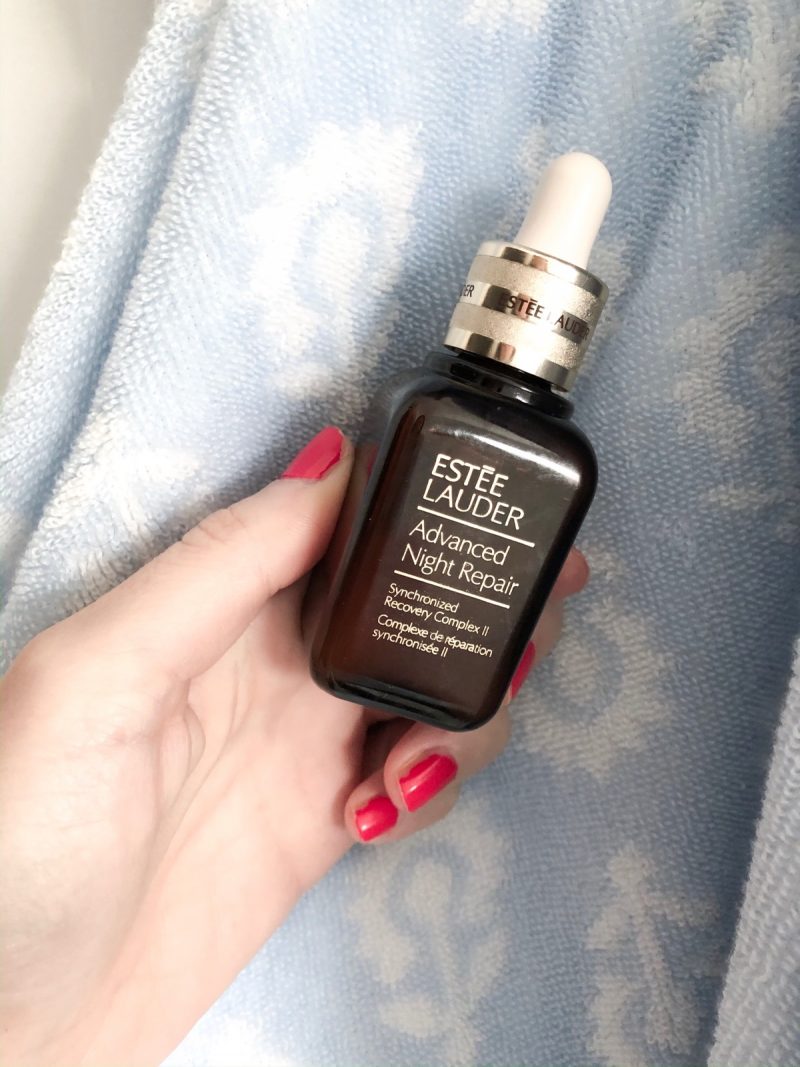 Biossance Lactic Acid Resurfacing Night Serum
I expected a lot from this product after reading the reviews where people said it transformed their skin overnight and wanted to love it so badly, but this one was a disappointment for me. I think because I was using a stronger acid product I love (Drunk Elephant Framboos) I just didn't see the results I was expecting because this product is a little less intense. I actually prefer Sunday Riley's Good Genes to this as well. It's probably that my skin is just used to stronger acid formulas, so it just didn't give me that wow factor since it's a little more gentle. Having said that I think this could be a great product for someone who hasn't used AHA, BHA or lactic on their skin before.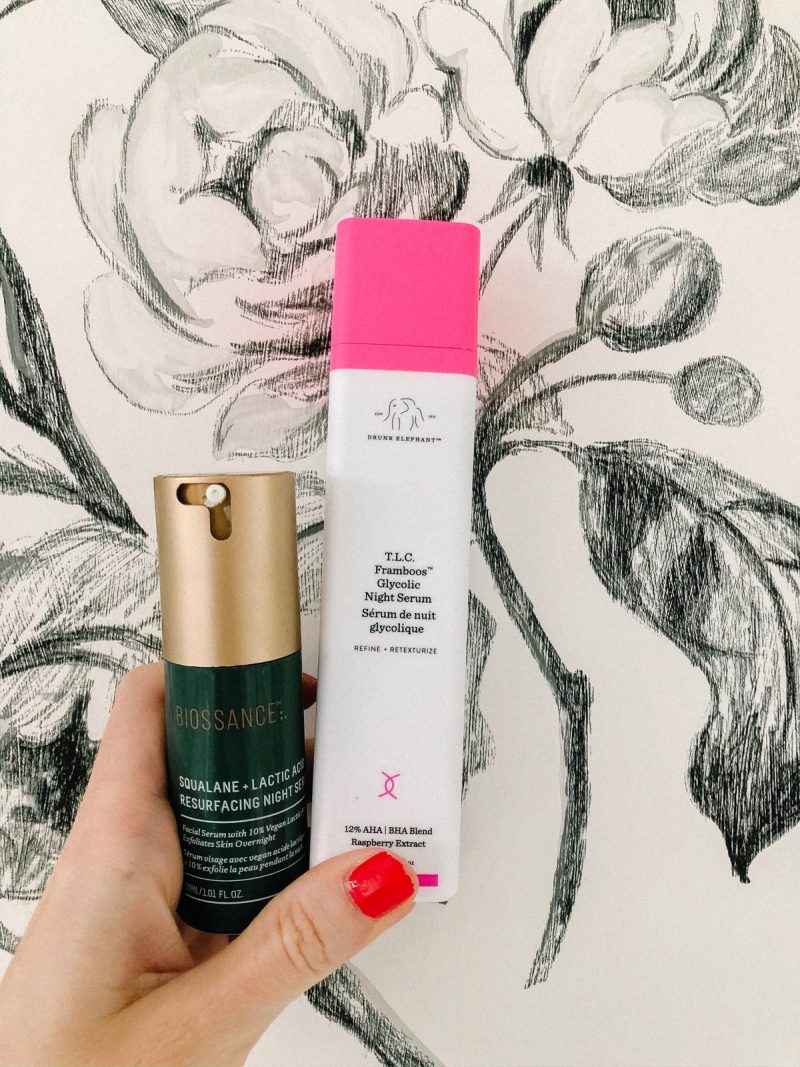 SHOP THE POST:


Shop the Post