This year's Nordstrom Anniversary Sale is going to look different – both in that we are all mostly shopping online only and the things we want and need may have changed significantly due to this unprecedented time. A lot of us are working from home, which no doubt affects what we're in the mood to buy right now. I've been living in leggings and sweatshirts/long sleeved tops, so I know those comfort/athleisure items will be at the top of my priority list this year.
By the way, here are the shopping dates for this year's Nordstrom Anniversary Sale…if you're lucky enough to be at the Icon level, you can start shopping today!


My approach has always been to share my tried and true items – things I own, love and have worn/used for many years. I like to provide candid feedback on the quality and wear of these items over time. Of course I always highlight "nice to have" items too – usually trendier items that can add interest to your closet, but these sale prices are the best time to take advantage of purchasing those classic pieces that you'll own and wear for years to come.
Before I share all of my picks, I'm going to focus on what in my opinion should be the highest-priority items for this year's Nordstrom Anniversary Sale.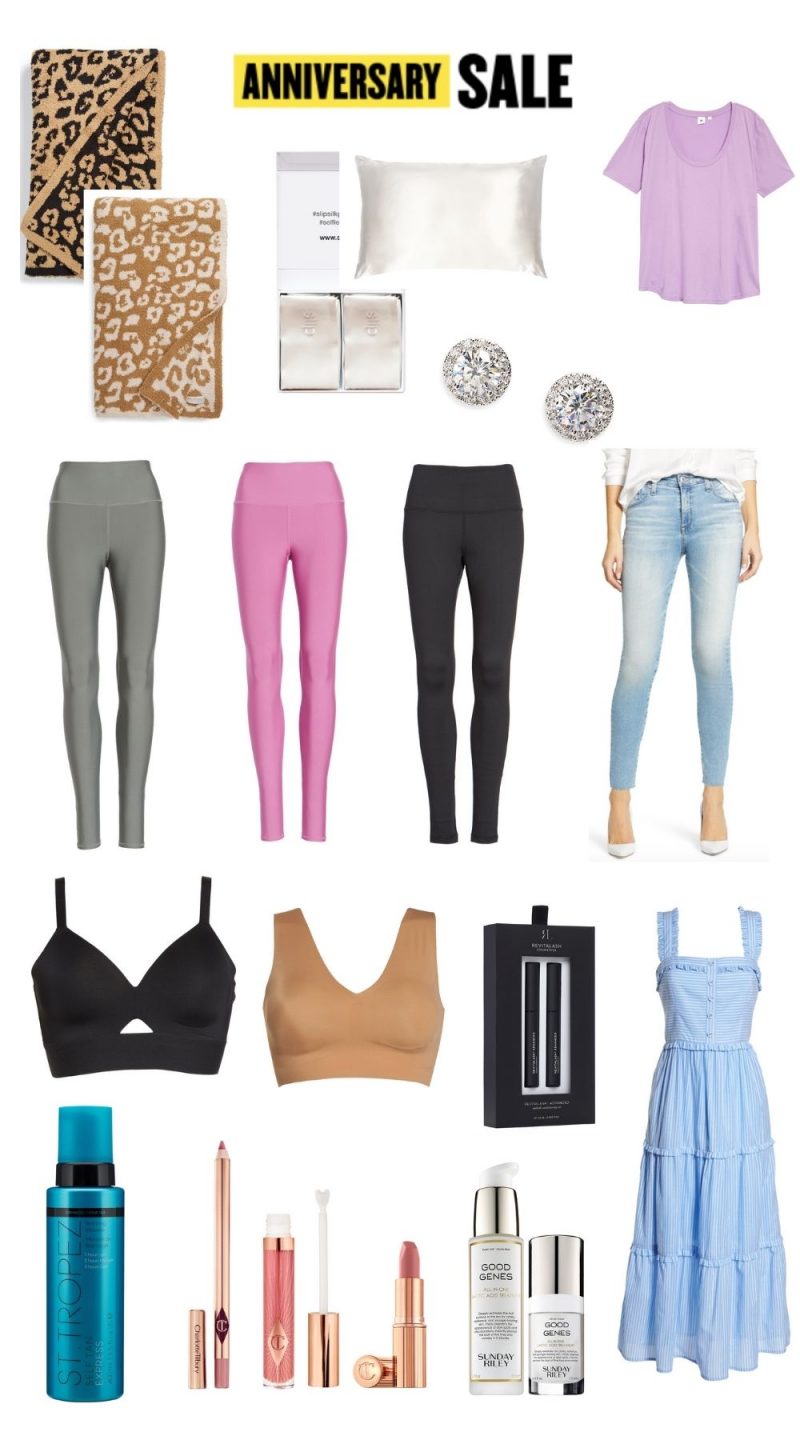 Barefoot Dreams in the wild blanket+ plaid version
This blanket is a dream. It's the only couch blankets I've used for four years and I now sleep with one every single night. I started this in quarantine and now find it difficult to sleep without that extra cozy layer (I'm always cold, so it's not too hot for me to use the blanket and a light weight duvet). The blankets are impossibly soft and the coziest you'll ever experience. They wash well and stay soft (once you wash it a few times it'll never be exactly like the day you got it – but it stays super soft). This is always my #1 Nordstrom Anniversary sale purchase. They came out with a new color way for the In the Wild throw blanket this year and there's also a plat version.


Alo Airlift High Waist Leggings
These are all-time favorite leggings. I got my first pair during last year's Nordstrom Anniversary sale. They're buttery smooth, super-flattering and have the perfect high waist. If I had to only wear one brand and style of leggings, I'd choose these – that's how much I love them. I do believe these will sell out just like last year – but they do come in three colors this year. I wear a small in these.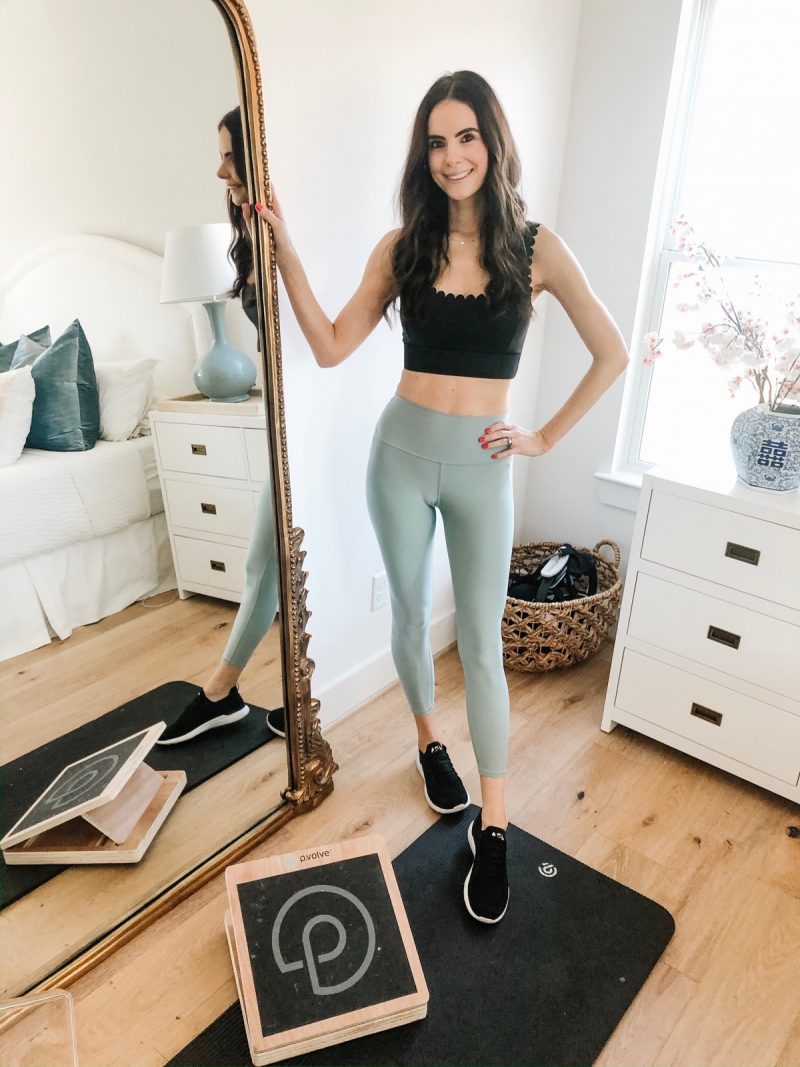 Zella Live In High waisted leggings
I got these leggings pretty recently and I love them! They're nice and thick and a totally different material than the Alo brand – they're not that buttery soft, stretchy material. I like them for both casual wear and working out – they have a great high waist. I wear them in a small. Of note: the regular length is long on me, at 5'10, so you may want to skip these if you're on the shorter side or get them in one of the other length offerings.
Spanx sports bra
I love this sports bra because it's comfortable, supportive and has stylish/fun details. I wear it all the time and the straps are fully adjustable like a real bra. I wear a medium. It also clips in the back with hooks like a regular bra.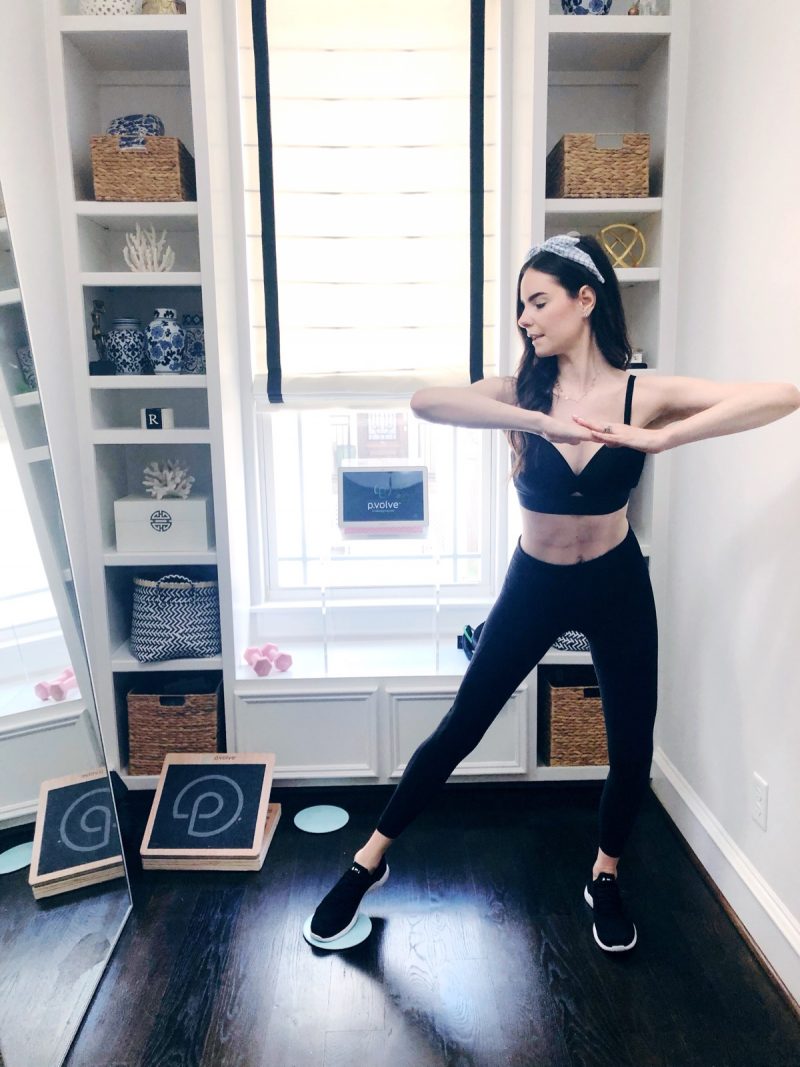 True & Co. v-neck bralette + True & Co. triangle bra
I have owned these barrettes for a couple years now and really love them. I wear them for low impact workouts and just as everyday bras too. I am going to buy the new triangle one during the sale since I own the True & Co. bras in two other styles. These are definitely not copyable to the support of a bra with underwire, but they are so comfy, buttery soft and I can't get enough of them!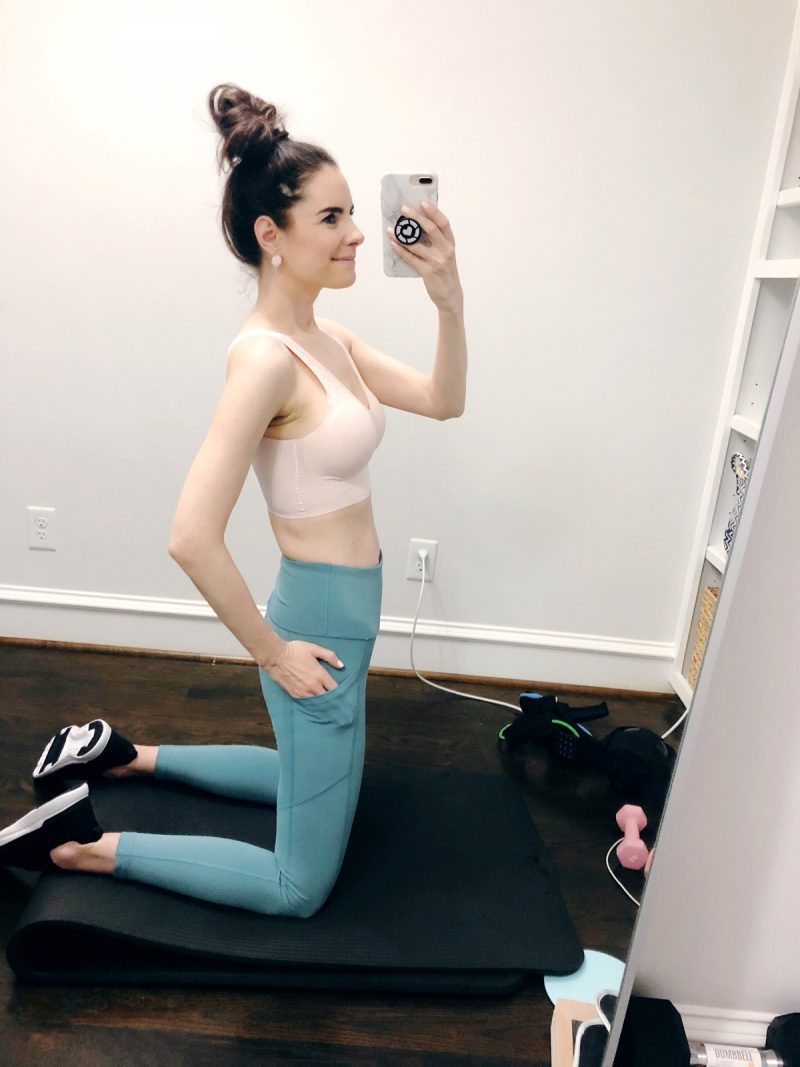 Caslon t-shirt
I buy at least one of these tees every year. They're comfortable, affordable and come in so many colors. Here are a few I own (TTS).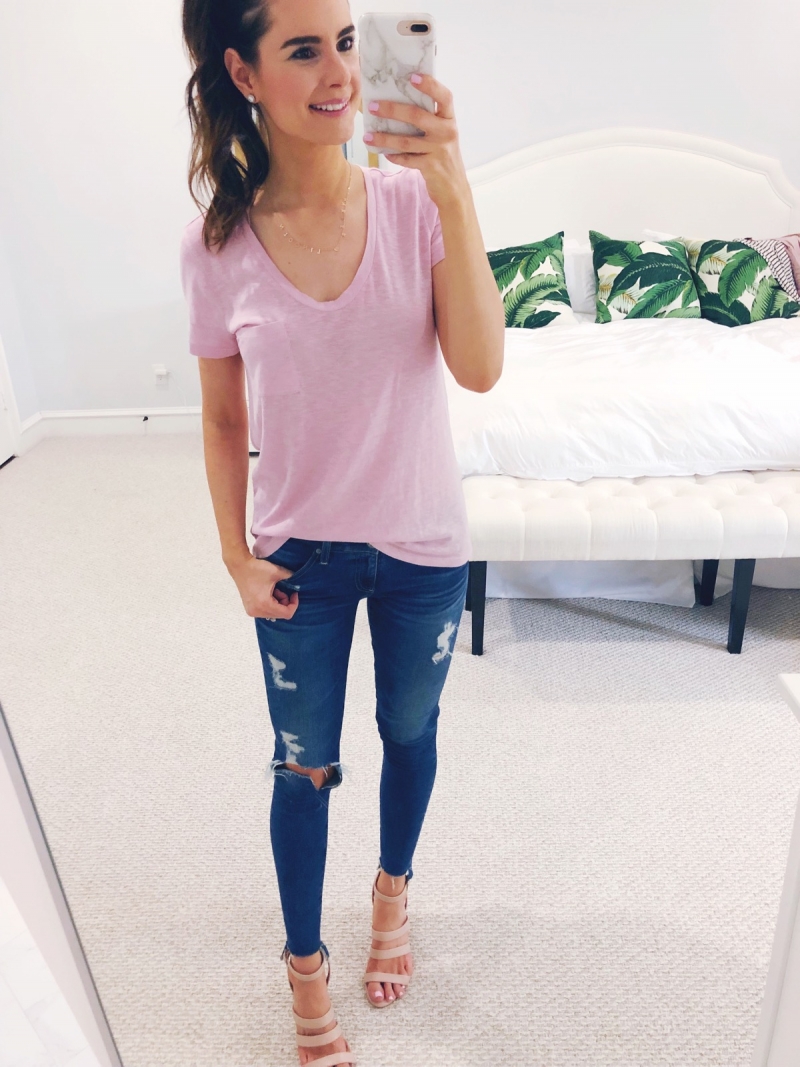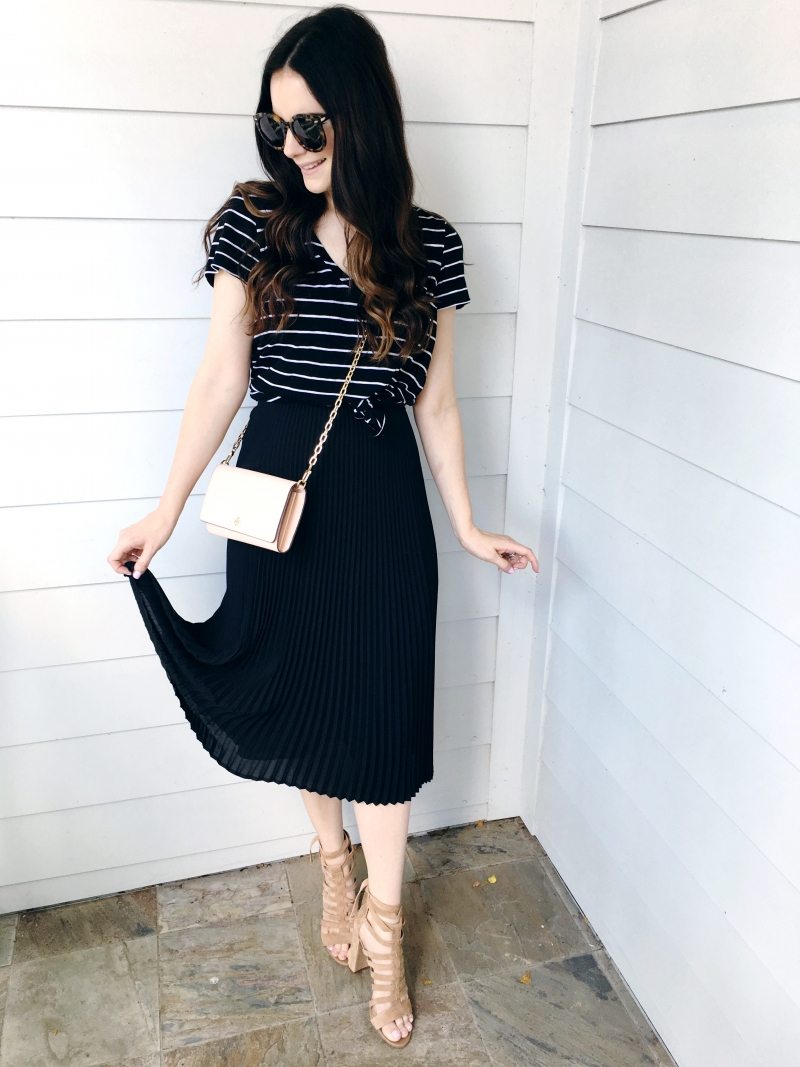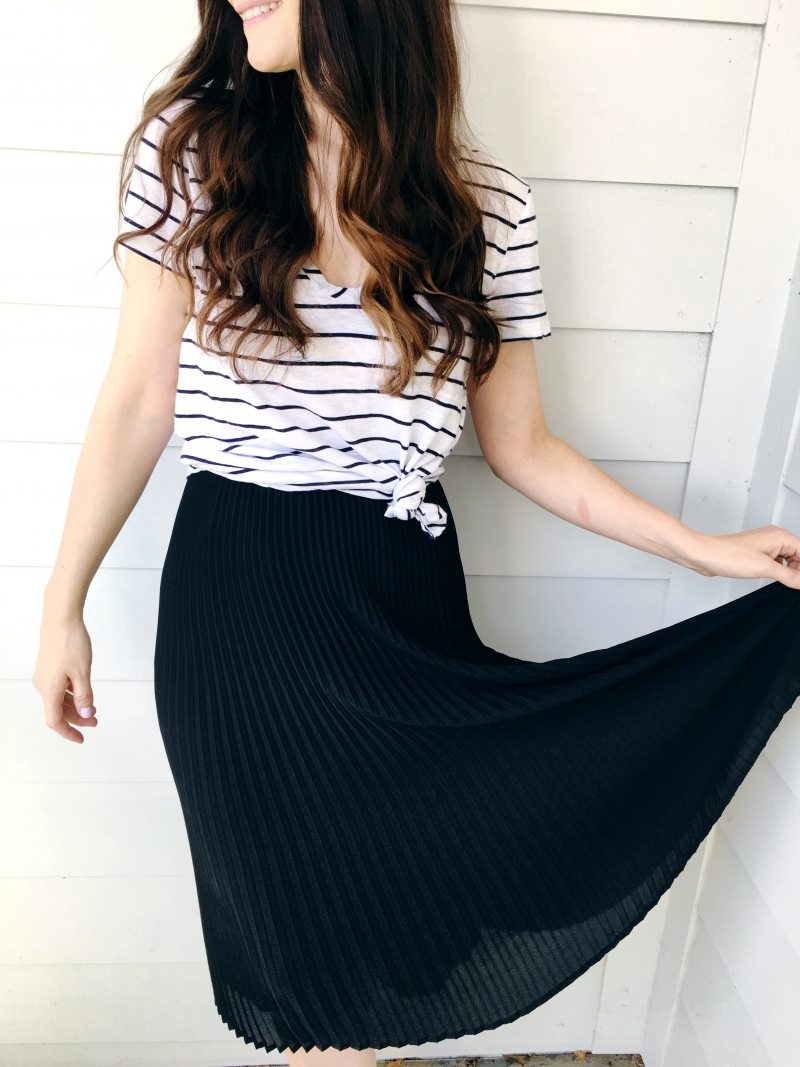 Pave earrings
These are my holy grail earrings – I probably wear them 300 days a year, haha! They're just so classic and amazing quality. They also have a really intricate pattern on the sides – they're truly a worthwhile investment. I think I've had them for four years now. They're basically my "signature earrings." I did start to branch out a little this year, especially when working from home, but they're still my most worn pair.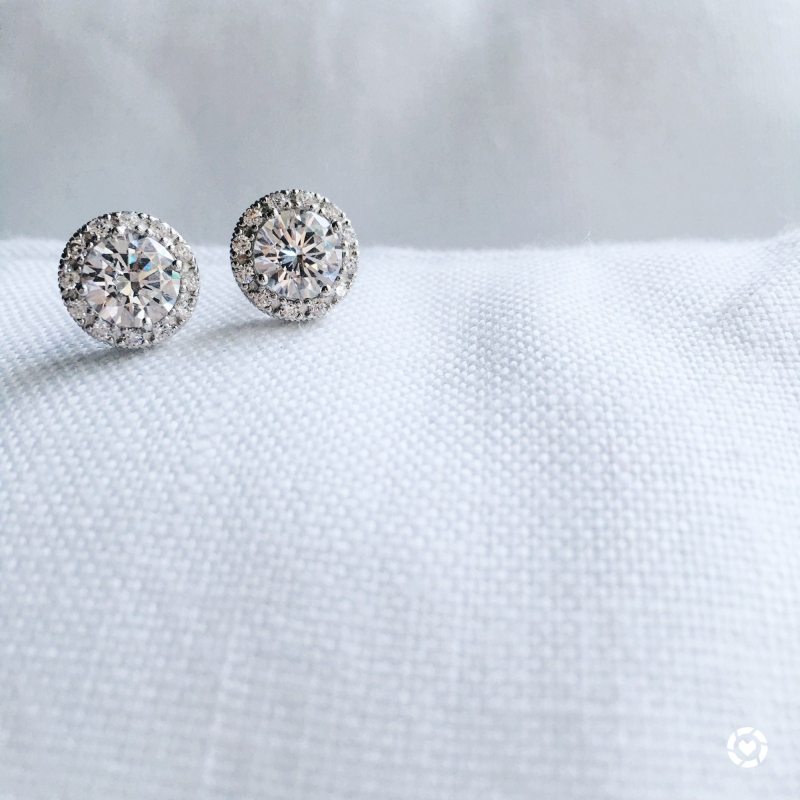 Revitalash lash serum
I've been using this last growth serum for years – I always buy it during the sale since the price is so much lower and you get two tubes instead of one. I usually use this in cycles – every night for six weeks and then a couple of times a week to maintain the results. It truly works – I don't like faux lashes or extensions – this makes your real lashes long and thick!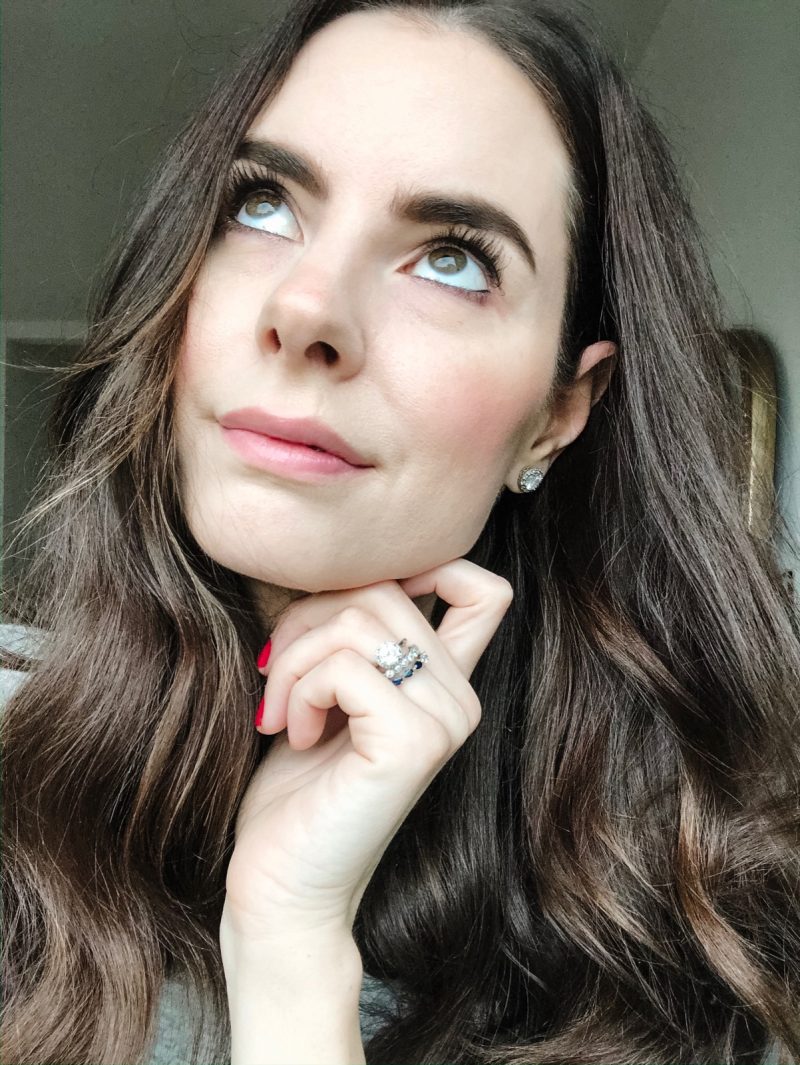 Gal Meets Glam dress
I don't own the dress that's part of the sale – but I LOVE the other GMG dress I have. They fit so well and are so Southern and feminine. Highly recommend this line and this blue and white style is beautiful.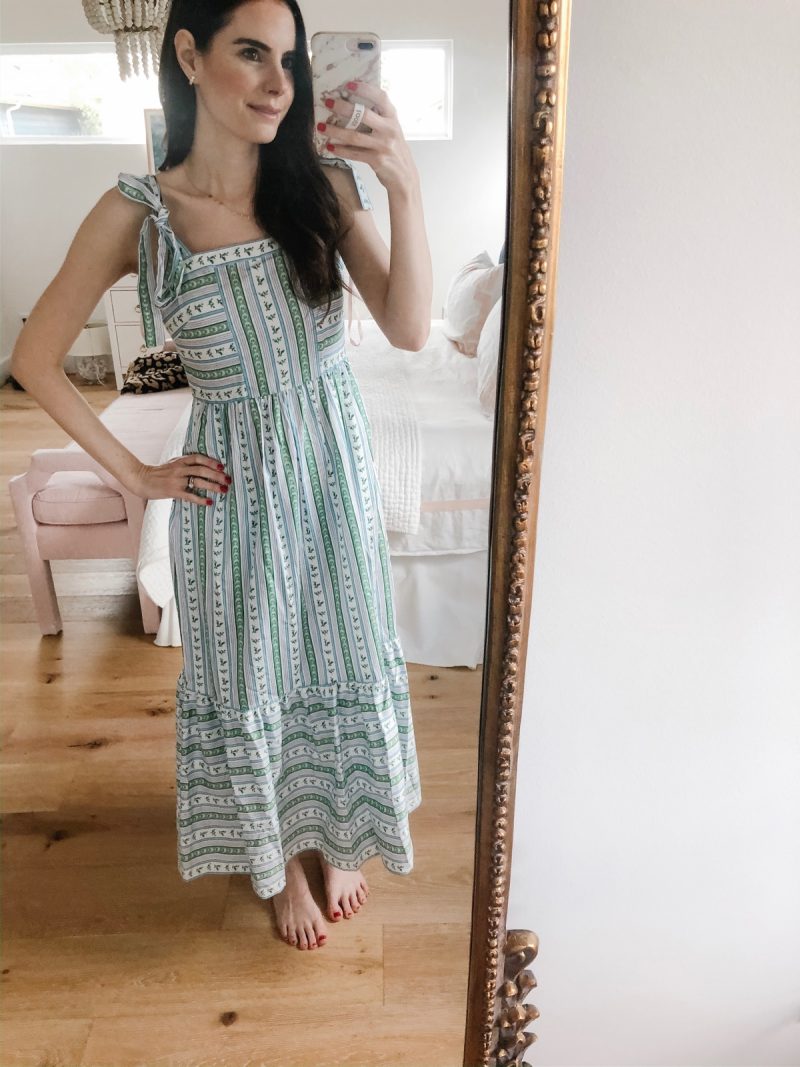 Honeydew PJ set
I don't own this exact set, but I love two piece sets for sleeping and Honeydew is a great brand – soft, smooth and breathable fabrics.
AG jeans (high waist)
AG is one of my favorite denim brands of all time! I own several pairs and I'm glad to see they have a high-waisted option in this year's sale as I'm more into that style now than ever. I find AG to run TTS.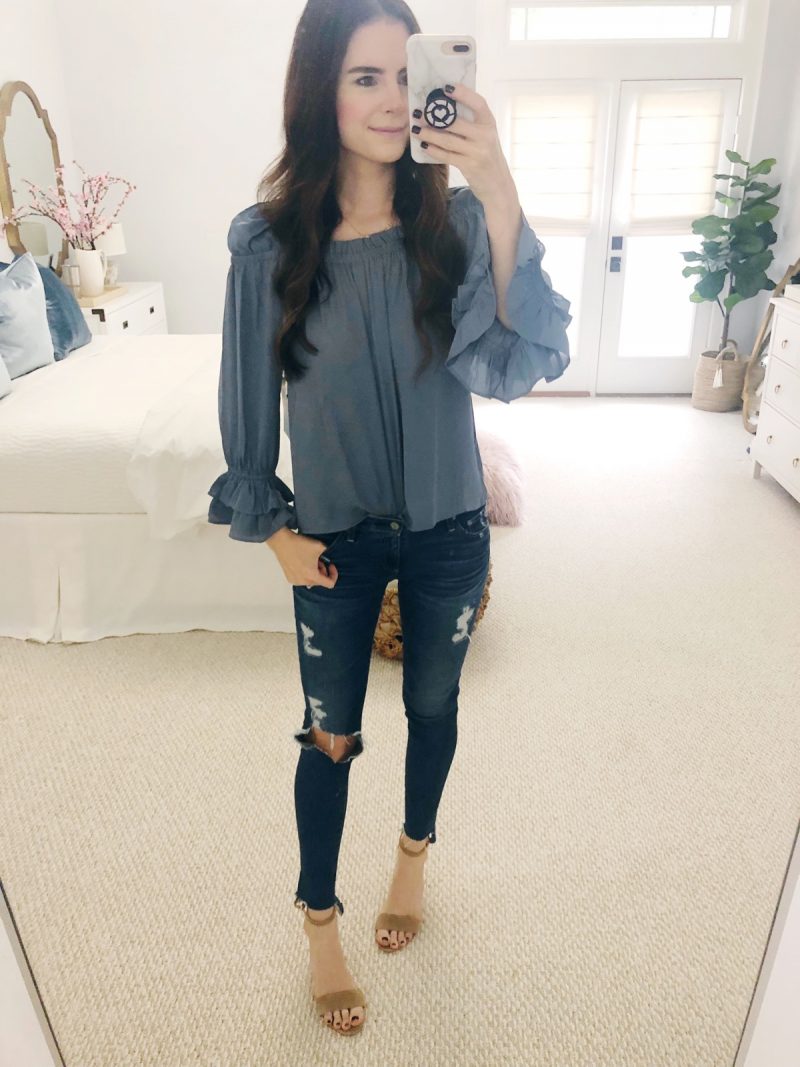 PS – these cropped FRAME jeans are also part of the sale!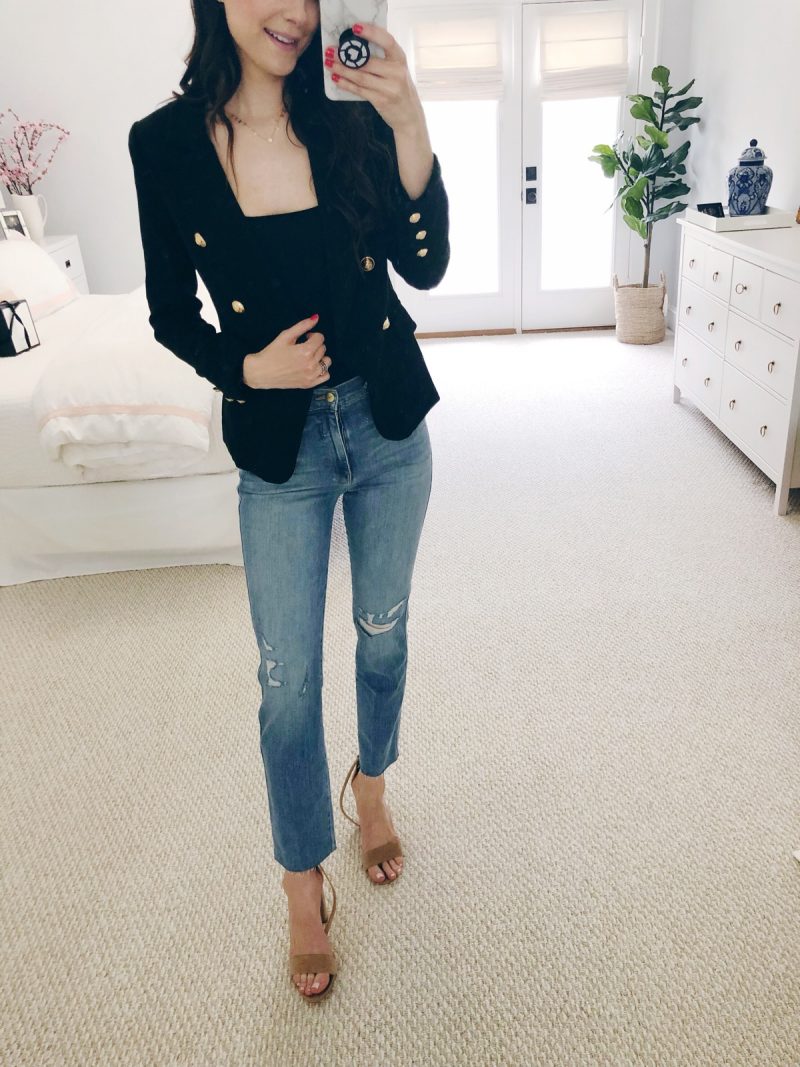 Free People henley tee
I got this top in last year's sale in black and wear it all the time, especially now that I'm working from home.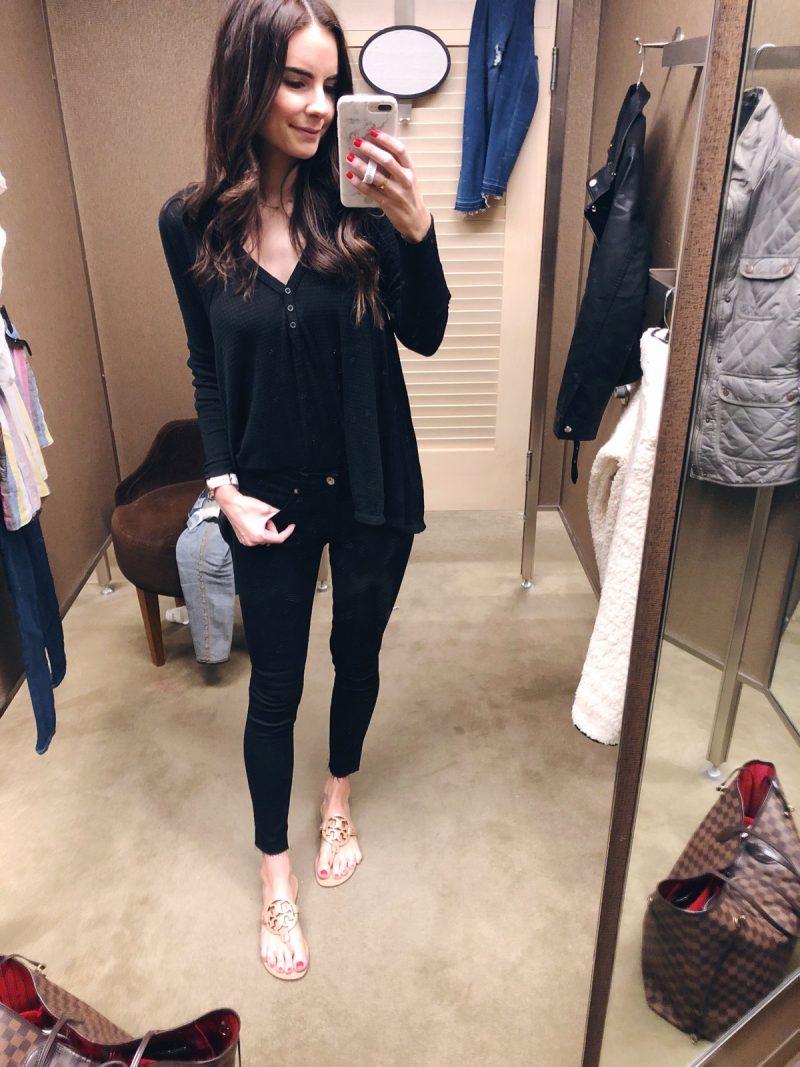 St. Tropez express self tanner
This is my holy grail self tanner. I apply it with the St. Tropez mitt after dinner and wash it off before bed – perfect color!
SLIP silk pillowcase
Silk pillowcases are so good for your hair health and skin. This is such an incredible idea for two cases – highly recommend! They prevent hair breakage, help hair stay cleaner and help your skin as well.
Sunday Riley Good Genes
I have used this lactic acid serum on and off for years – it really make your skin glow. This set is a really great price point.
Charlotte Tilbury pillow talk lip set
Pillowtalk is the ONLY lipliner I use, ever! As I get older, my natural lip color has faded and this brings a little life to them. It's a "your lips, but better" color. I also love layering the Pillowtalk lipstick under gloss – it's the perfect neutral.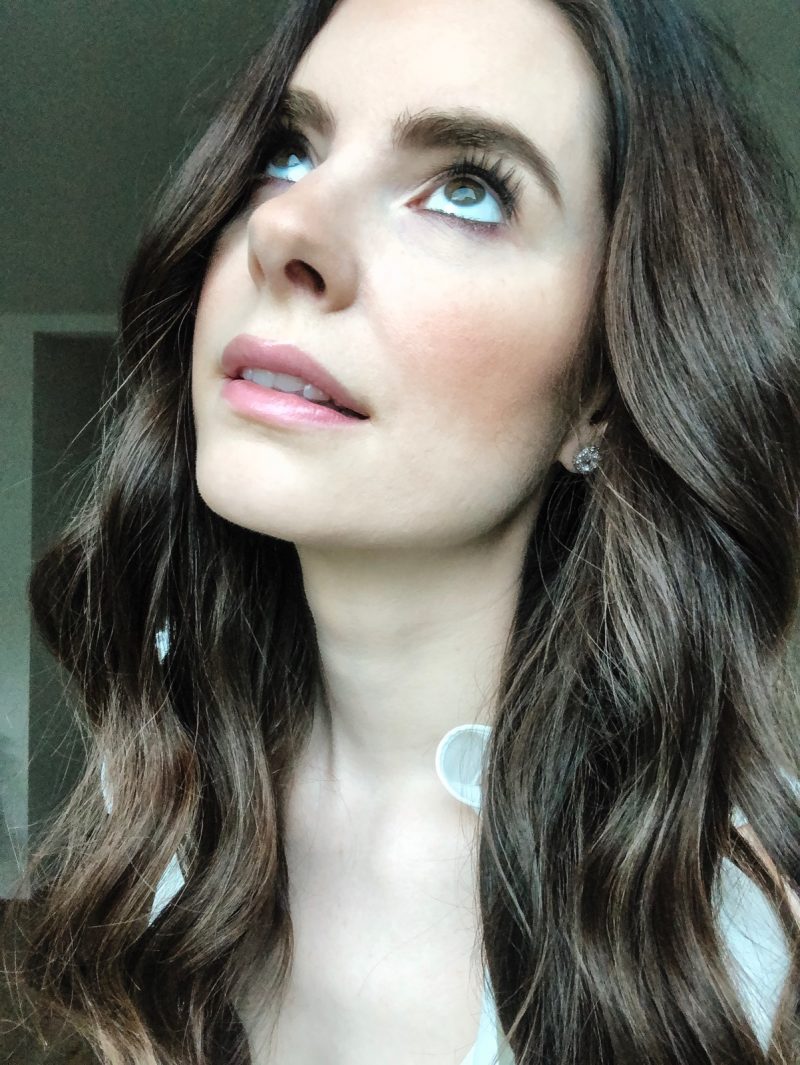 There are so many good coats in this year's sale – I don't own these coats, but I do want to share my favorites as there are so many good ones. Below I'm going to include my favorites in all categories – just click any photo to shop. These are my "nice to haves" or favorite picks if you're in the market for one of these items (sweaters, jackets, denim, etc.)
I will also be covering the sale with favorite finds as I make my orders – stay tuned!
JACKETS + FLEECES:


TOPS + SWEATERS:


SHOES + ACCESSORIES:


BRAS + SLEEP:


BEAUTY:


HOME:


KIDS:


Shop the Post