Thank you Olay for sponsoring this post! All thoughts and opinions are my own.
I'm skincare obsessed, so it might surprise you to learn that I haven't been using moisturizer on a regular basis (I know, I know!) I use acids, retinol, toners, masks and serums, but I only tend to reach for a moisturizer when I'm really dry.
My skin has been really temperamental lately – I'm getting occasional breakouts and since starting retinol again, lots of peeling and flaking. I knew I needed a moisturizer to address these concerns and wanted something that I could use day and night and that would wear well under my makeup.
Enter Olay Regenerist Micro-Sculpting cream – I've been using it daily for about three weeks. Olay has sold over 50 million jars of its Regenerist Micro-Sculpting cream and I think it's because it has all of the ingredients you need to infuse your skin with moisture and plump it up. It's also fragrance-free, which I love, since I tend to have reactive/sensitive skin.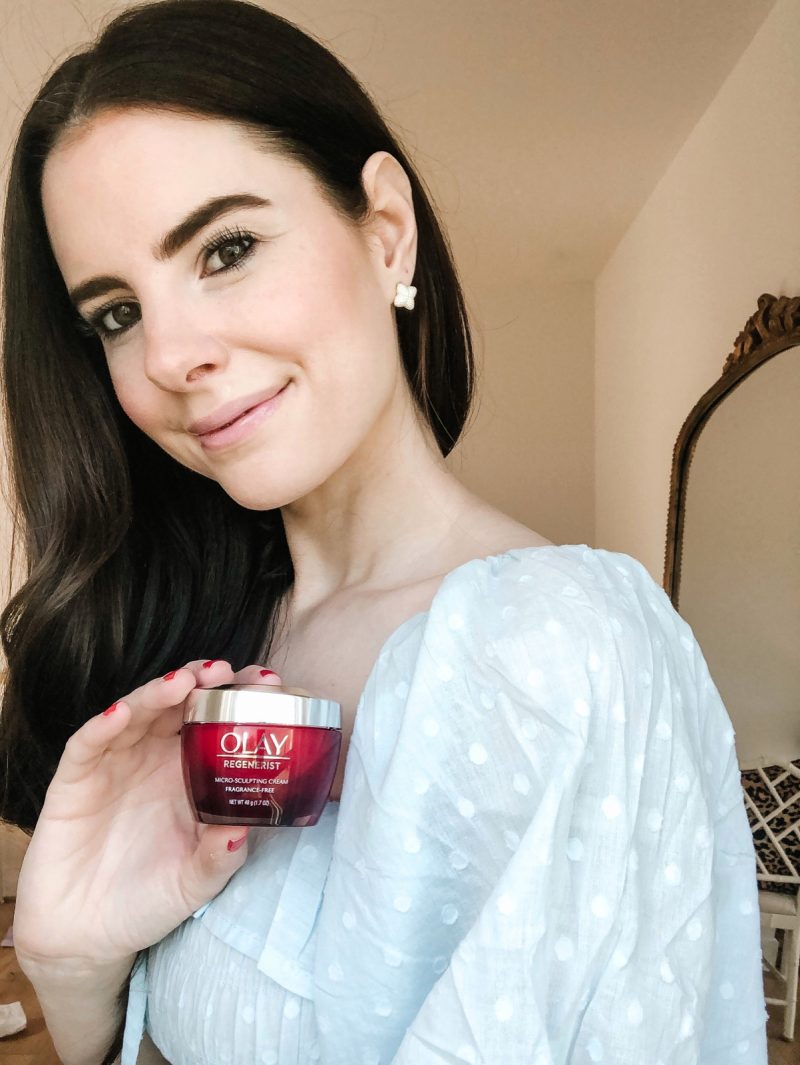 Here's everything you need to know about the ingredients in Olay's Regenerist Micro-Sculpting cream:
Designed to visibly diminish wrinkles and fine lines
Infused with vitamin B3, which helps with surface skin cell turnover and also leads the exfoliation that helps remove dead, dull skin.
Contains amino-peptides, hyaluronic acid and antioxidants for ultimate penetration and moisture.
Improves elasticity and firm for a lifted look and is designed to deliver moisture 10 layers deep into the skin's surface.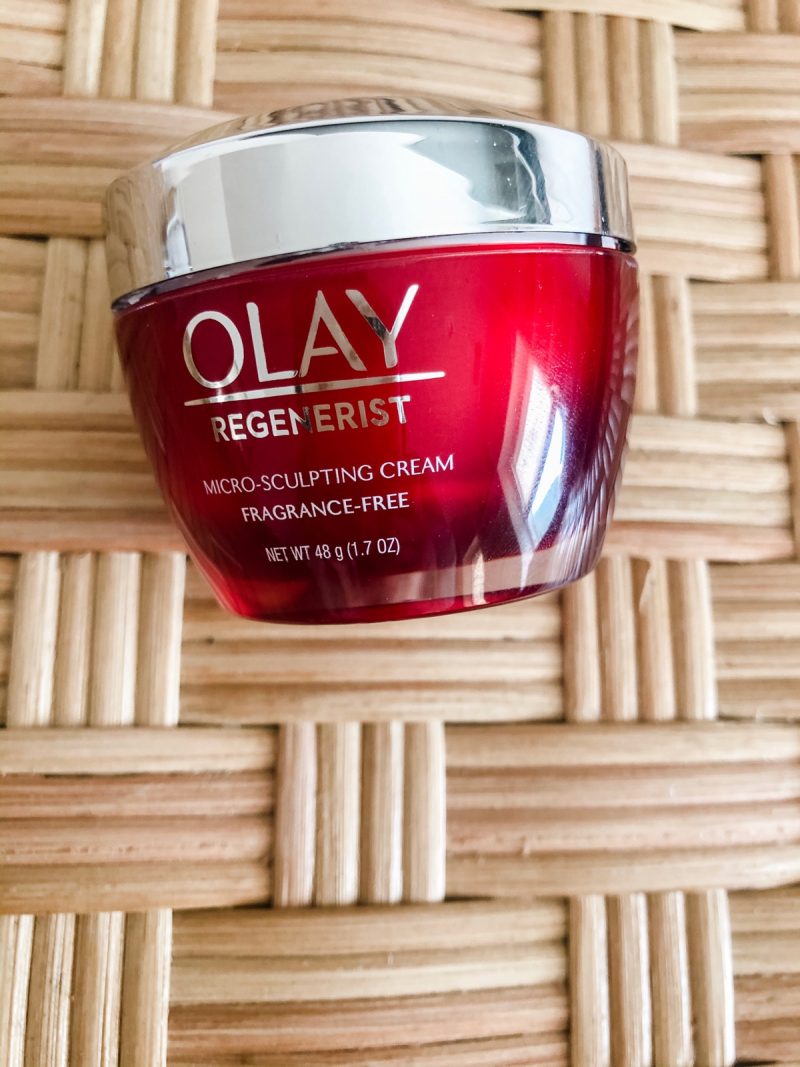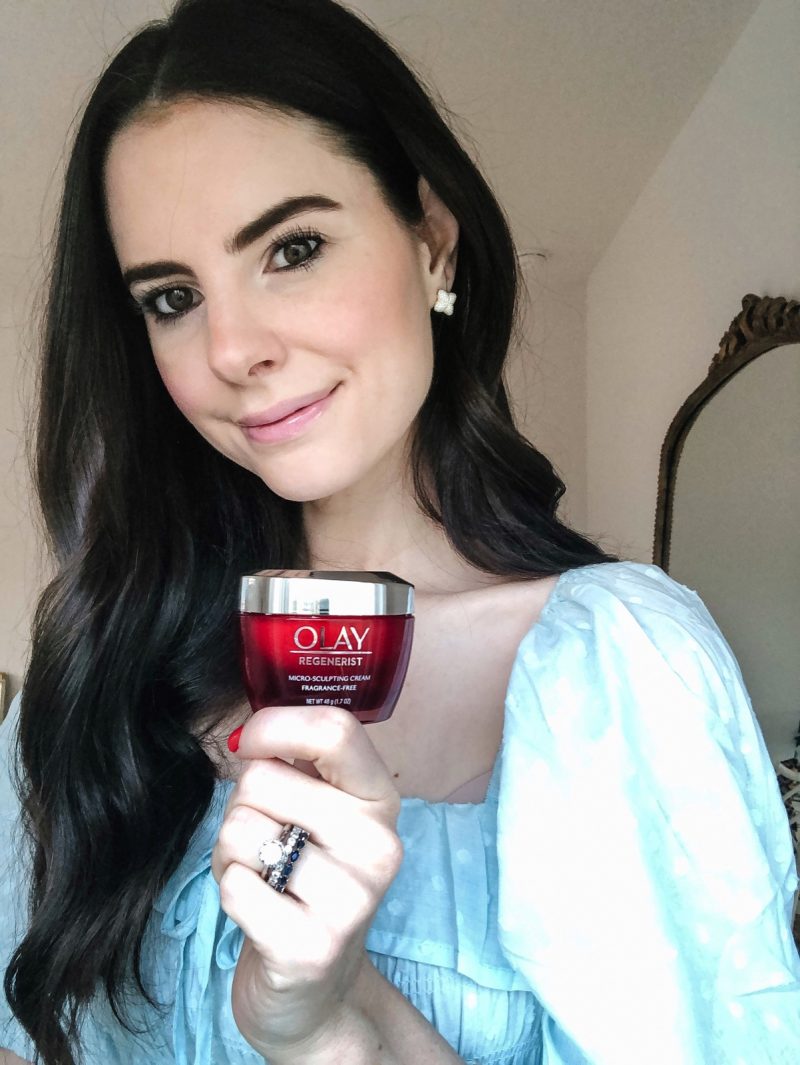 How I use it:
In the morning it's the last step in my skincare routine, before makeup.
At night, it's also the last step in my skincare routine. The only time I don't use it at night is the few times a week I use prescription retinol.
What I've noticed:
My makeup doesn't flake/look patchy anymore. Before using this moisturizer, almost everyday I applied my foundation, I would have flakey, peeling, patchy areas.
I wake up to my skin looking more plump and hydrated.
It's helping me manage peeling from my retinol use.
Wears well under makeup – doesn't make makeup slide off or affect its wear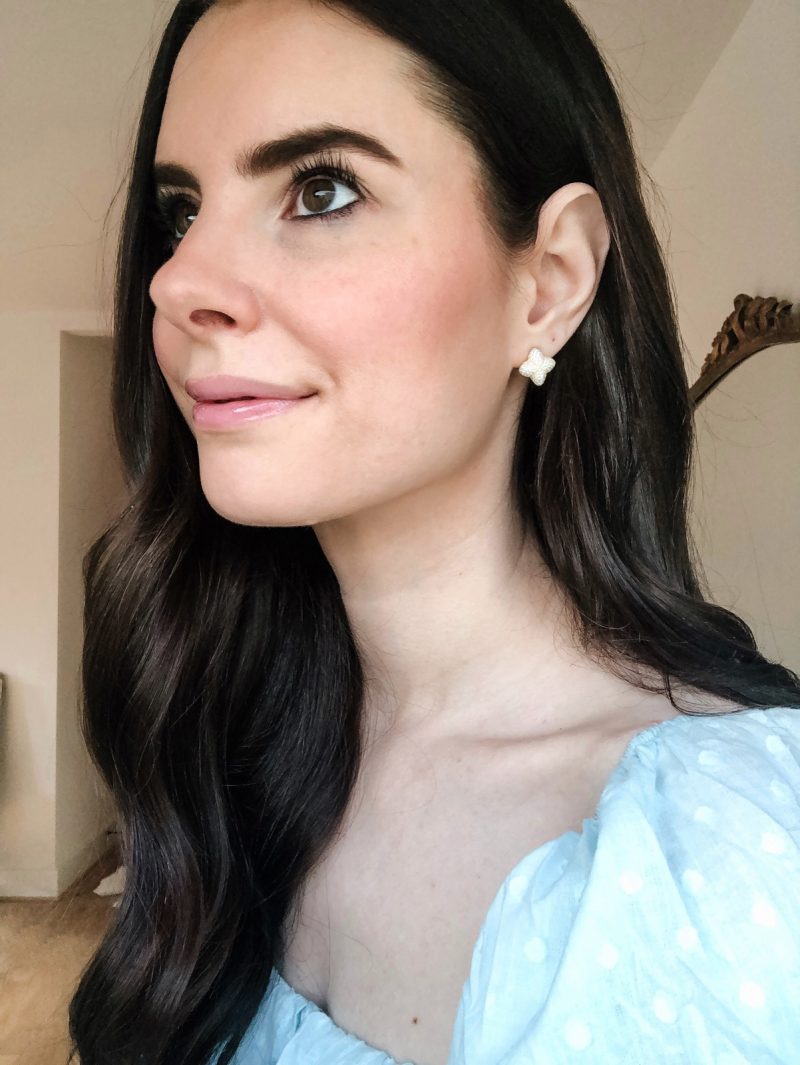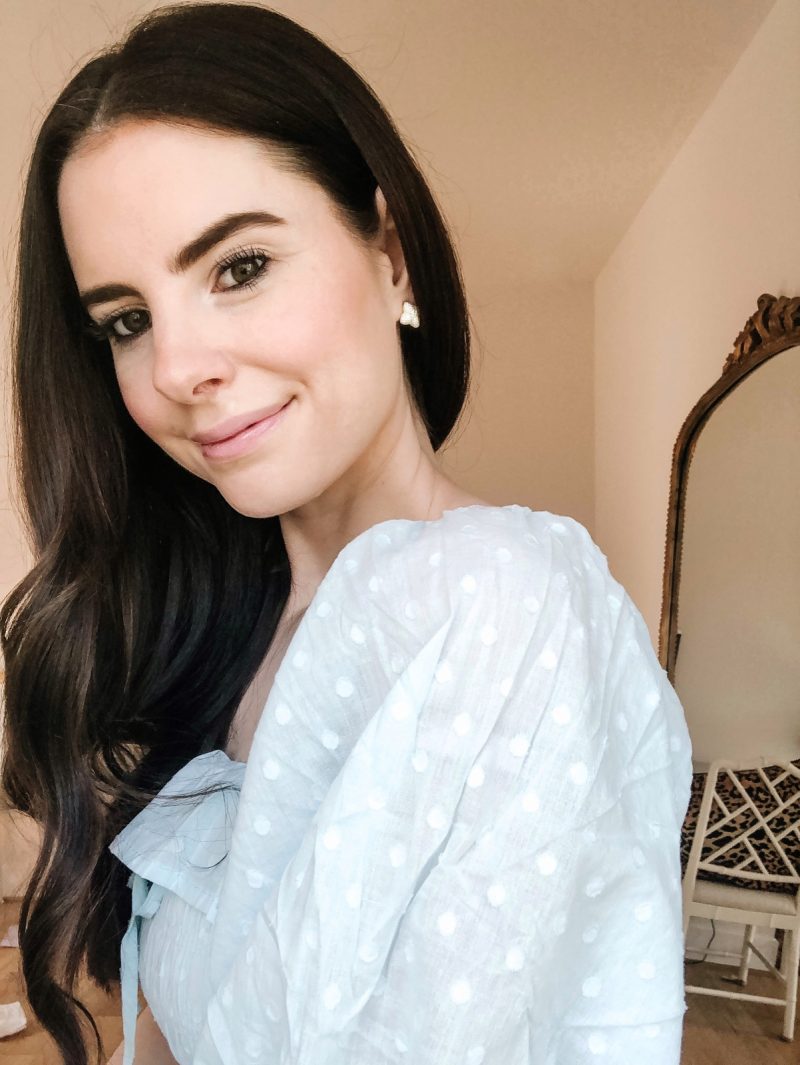 I can see why this is such a popular moisturizer – it's affordable and I notice a difference in my skin when I use it. You can purchase Olay Regenerist Micro-Sculpting cream here! Happy moisturizing – your skin will thank you!