Thank you Walmart for sponsoring this post!
Last Friday, we got the news that a tropical storm may be hitting Houston and we realized we were not prepared with everything we needed for a potential severe weather event. Not only that, we were running super low on groceries in general.
I had picked up groceries at my local Walmart a couple of weeks ago and I learned that Walmart now offers an Express delivery service – the timing couldn't be more perfect!
You place your order online and get what you need delivered in 2 hours or less – it's truly the ultimate convenience. Stores tend to be super busy right before a severe weather event, so we felt especially appreciative to have this option with all that's going on right now. By the way, with Walmart's Express delivery, you pay the exact same prices as in-store – there are no item markups.
We stocked up on our regular groceries plus tons of extra items and home supplies, just in case we lose power. Walmart's Express delivery is also great for other household essentials like OTC pharmacy, personal care, tech accessories, toys and more. Sometimes work and life are so busy and we just don't have time to get to the store – this is perfect for those occasions!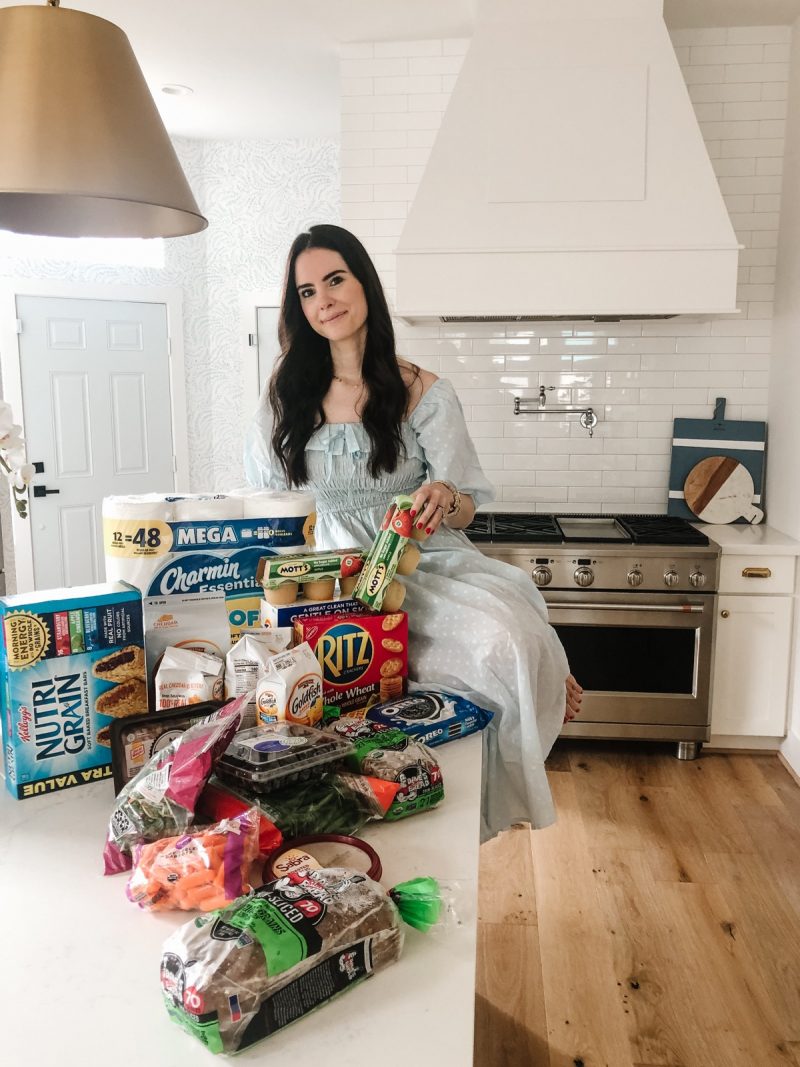 One thing I LOVE is that Walmart has all of my items I typically purchase when I shop there saved to my online profile, so I can add them to my cart right away instead of having to search for them. It made it even easier to get our full order in since we tend to repurchase the same foods, snacks and household items over and over.
Delivery services are available between 10 a.m. – 6 p.m. from your local Walmart store. You can click here if you'd like to try this service!
Walmart Express delivery is subject to availability at select stores. Standard delivery fee and/or Express delivery fee may apply. Minimum order applies.