Thank you Olay for sponsoring this post!
Last year, I shared that I started using Olay's Retinol24 cream to help my anti-aging efforts. I finished the entire jar (it actually lasted quite a while!) and since then, I've continued to use the Olay Retinol24 eye cream regularly as part of my night-time skincare routine.
Olay just released three new Retinol24 MAX products including a moisturizer, serum and eye cream and they're on sale for $32.99 down from $43.99! They're the brand's tried-and-true favorites, but with a higher concentration of key ingredients designed to give your skin visible results (the MAX formula has 20% more of Olay's unique retinoid).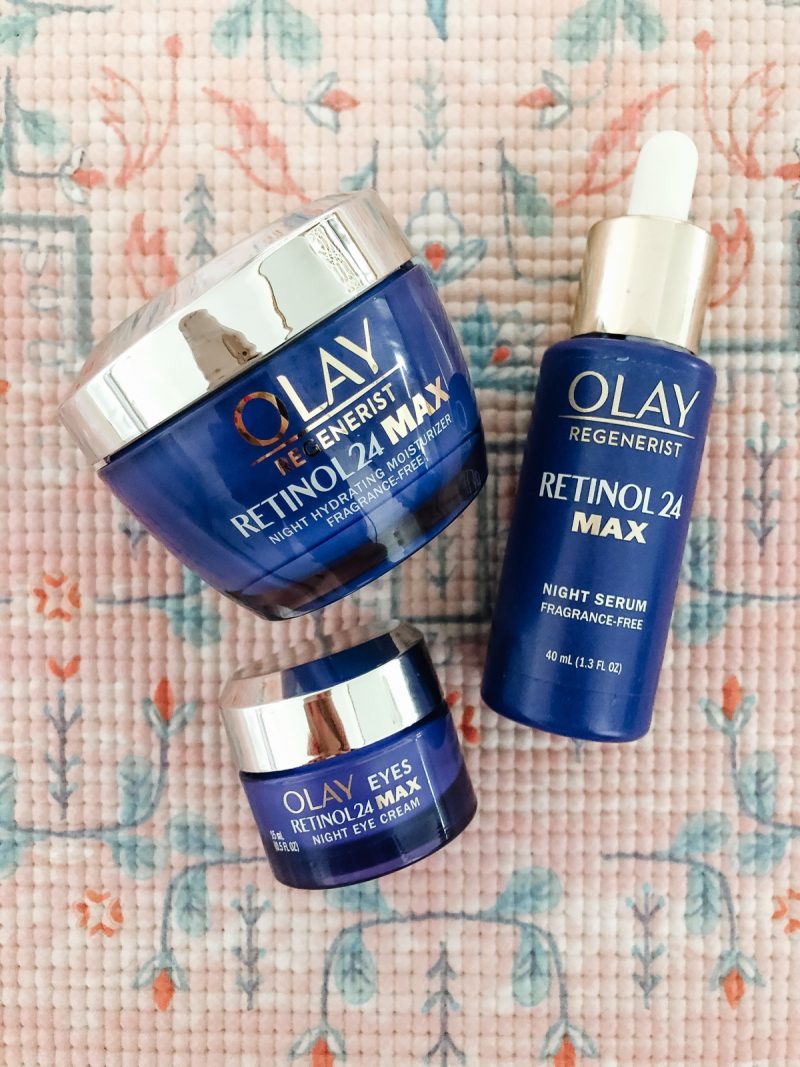 I have dealt with peeling and flaking from prescription retinol products, but haven't had this happen with Olay's formula. That's why I always say Olay's Retinol products are the best ones to start with if you've never used retinoids – the moisturizers within the formula help keep your skin smooth and hydrated and it's fragrance-free, so no worries if your skin is on the sensitive side.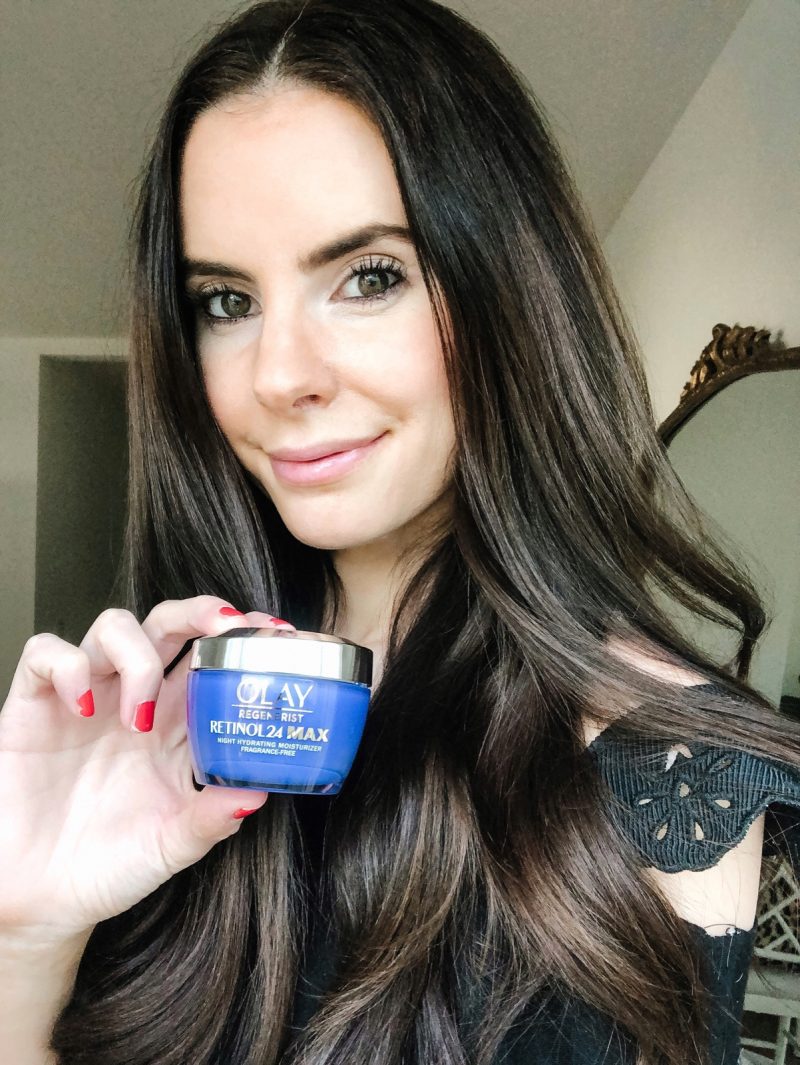 Retinol helps speed up cell turnover, revealing smoother, brighter skin and helps combat fine lines and wrinkles. My dermatologist has always said that retinol is the only scientifically proven anti-aging product, so as I get closer to my 40s, I'm committed to it – like, we're in this for the long haul. I like that I can use Olay's Retinol24 MAX every single night – that's something I haven't been able to do with other retinols because my skin can't tolerate daily use.
Olay's Regenerist Retinol24 collection is formulated with a proprietary combination of Vitamin B3
plus Olay's most transformative Retinoid Complex, including retinol and retinyl propionate. There are three products in the line:
I personally love the hydrating moisturizer and the eye cream, but you only have to use one of the products in this collection – whatever best suits your skincare needs!
You can shop Olay's Retinol24 collection, here! The sale price is amazing for how long the cream lasts.