I'm so thrilled to bring you a new Five Questions With interview featuring Meg Young of Cailini Coastal! Cailini Coastal is my favorite online destination for a curated collection of coastal decor items, accessories and lighting. Meg has such an inspiring career history and is a mom of two young girls – I can't wait to share her insights with you!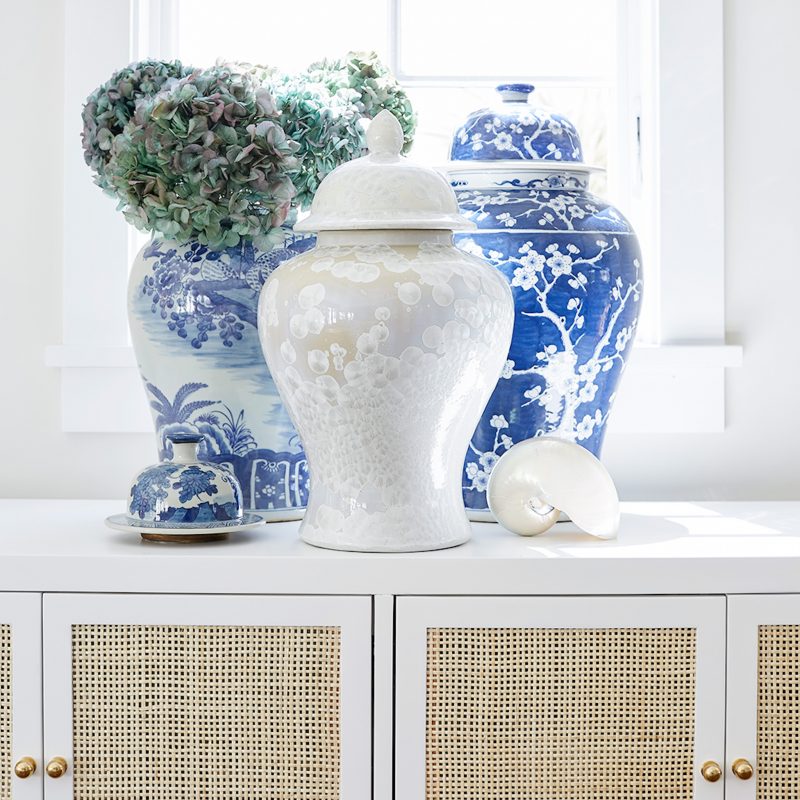 Tell us about your career background and how you came to found Cailini Coastal – what inspired you to curate these incredible coastal home and decor offerings?
Prior to launching Cailini Coastal, I had a 13-year long career as a beauty publicist working in both New York and LA with brands and experts in the skincare and cosmetics industries. I always felt entrepreneurial, and in 2018 I left my in-house role heading up the PR for Kate Somerville Skincare to launch my own PR consultancy. After I had my two daughters, I really reflected on my career, as I spent a lot of time working. I knew I wanted to continue working, but I also knew that if I was going to have my own business and work as many hours as I was, I needed to do something that brought me joy. I built a great career with PR, but after a decade I began to lack the passion and excitement I once had for the work I was doing.
Since I was young, I have had a passion for interior design and it seemed like an obvious choice in terms of following a "passion." I researched design school and spoke to numerous interior designers, but didn't feel that was the right path for me. I had this great experience in PR, and it seemed wasteful to do something that didn't utilize any of the skills or relationships I had worked so hard to build.
Like many businesses, the idea of Cailini Coastal came to me through my own personal quest as a design-loving consumer. Until our current home (which we moved into just recently), I've been a renter my entire adult life. As a renter, I wasn't able to wallpaper, paint, or make updates to outdated spaces. Purchasing expensive furniture was not only out of my budget, but impractical because I moved so often and there was no guarantee it would "work" in the next home. For all of those reasons, I relied on accents – like decorative pillows, lighting and chic accessories – to really transform my homes.
I've always had this distinct coastal style and most of the pieces I purchase I discover at boutiques, antique stores or flea markets on the east and west coasts. I love shopping these types of places because the pieces I find feel special and unique rather than items you'd find at more mainstream stores. After having kids, online shopping became almost exclusively the way I shopped, and I realized there wasn't anything available online that offered what I was looking for – unique, quality coastal accents. There were quite a few places online to shop coastal furniture and select décor, but they were all a bit too mainstream for me and there wasn't anywhere that focused on just the accents. That's how the idea for Cailini Coastal came. After a year and a half of countless conversations and research, I made the decision to pause my PR business and focus 2020 on launching Cailini Coastal – the online destination I personally wished existed.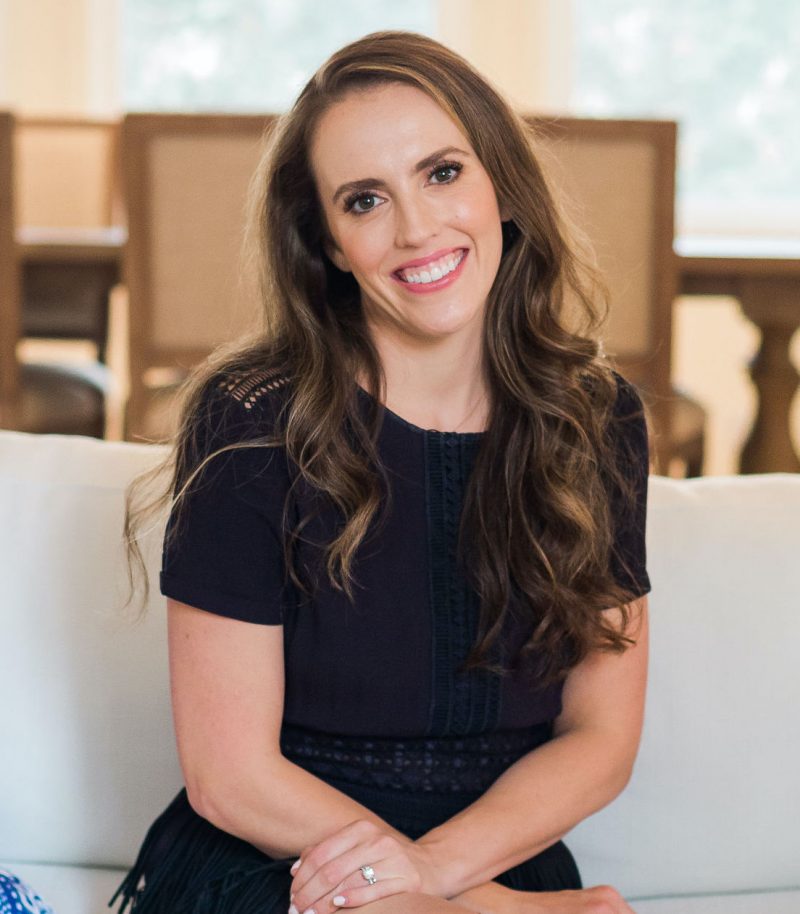 You've committed to donating 100% of your profits for a period of time to charities helping COVID-19 relief efforts – how did you come to this decision when you launched your business during a global pandemic?
Something that has always been very important to me personally is giving back. In addition to identifying a career that excited me, I knew I wanted to use that business to impact others in a positive and direct way. I have always been active philanthropically and have always been drawn to organizations that help children. Since the business was selling home accents, it made me hyper aware of not only how fortunate those of us are who are able to shop for these little luxuries, but just how many families struggle to have the basic need of a home. In the United States today, one child out of six lives in poverty, which is a staggering stat. Families with children make up 35% of the people in this country who experience homelessness. These numbers are far too high.
Family Promise is a highly regarded national organization that has existed since the mid-80s. They work with their families to achieve sustainable independence so that their families are truly set up for success rather than a quick band-aid fix. It's such a wonderful organization. I connected with Family Promise in February and told them I would be donating a portion of my profits and would use my (very small at the time) platform to help bring awareness to their work. A few weeks later COVID changed our world. I spoke with Family Promise again and they told me about the flood of calls they were receiving and how many families needed support now more than ever. I was prepared to launch a business knowing it could totally fail and I wouldn't make a dime…so it was a no brainer that if the business did succeed I wanted all of the profits to go to help these families. I'm a spiritual person with a strong faith. In my first week I had over 100 orders and I thought, "yep, I am being used to help others right now and I am all for this!"
What has been your biggest challenge in launching and growing your business and what has been your biggest achievement?
The biggest achievement is that we will be able to (and already have) support Family Promise and their incredible work. I recently announced that after 6-months we'll be donating a minimum of $10K to Family Promise. I'm thrilled about that!!! This business has grown fast and with fast growth comes a few challenges. I am a self-funded business, launched from my home during COVID quarantine with two toddlers running around. All of those elements have been a challenge.
Not having the space, or investment behind me, has made ordering inventory in large quantities unrealistic and many of our items sell out quickly, so we are out of stock or backordered on more items than I would like. Another big challenge was the implications of launching during COVID. Our products are made around the world and due to delays in production from warehouse closures and reduced staff, lead times are much longer for reorders than normal. We can sell out of something and not be able to restock for 3 months. There is a lot of chasing inventory…which has been a big challenge. Juggling it all, while trying to be a present mom and not having an office to go into has been another challenge. I thankfully have a small team now which has been hugely helpful in allowing me to scale and focus on the tasks that are most important for me to handle. We're also looking for office space in Los Angeles, which will be great to get the warehouse out of my home!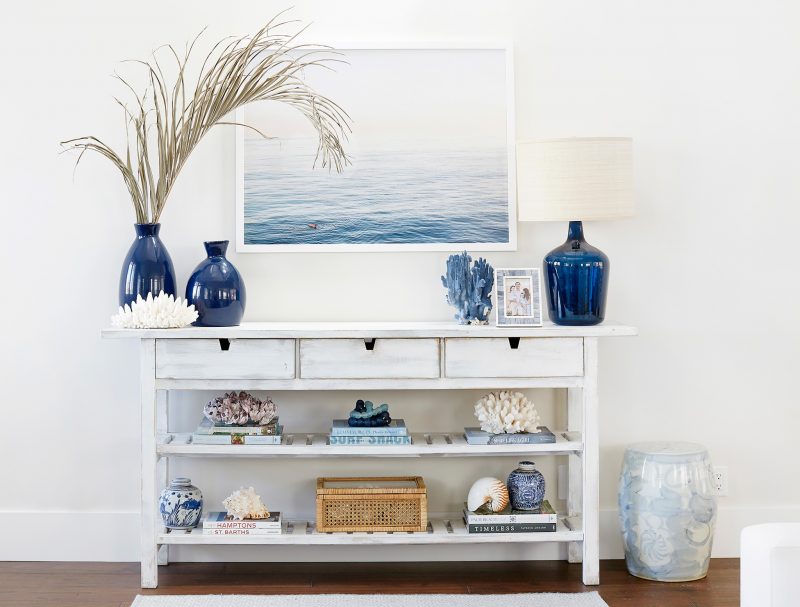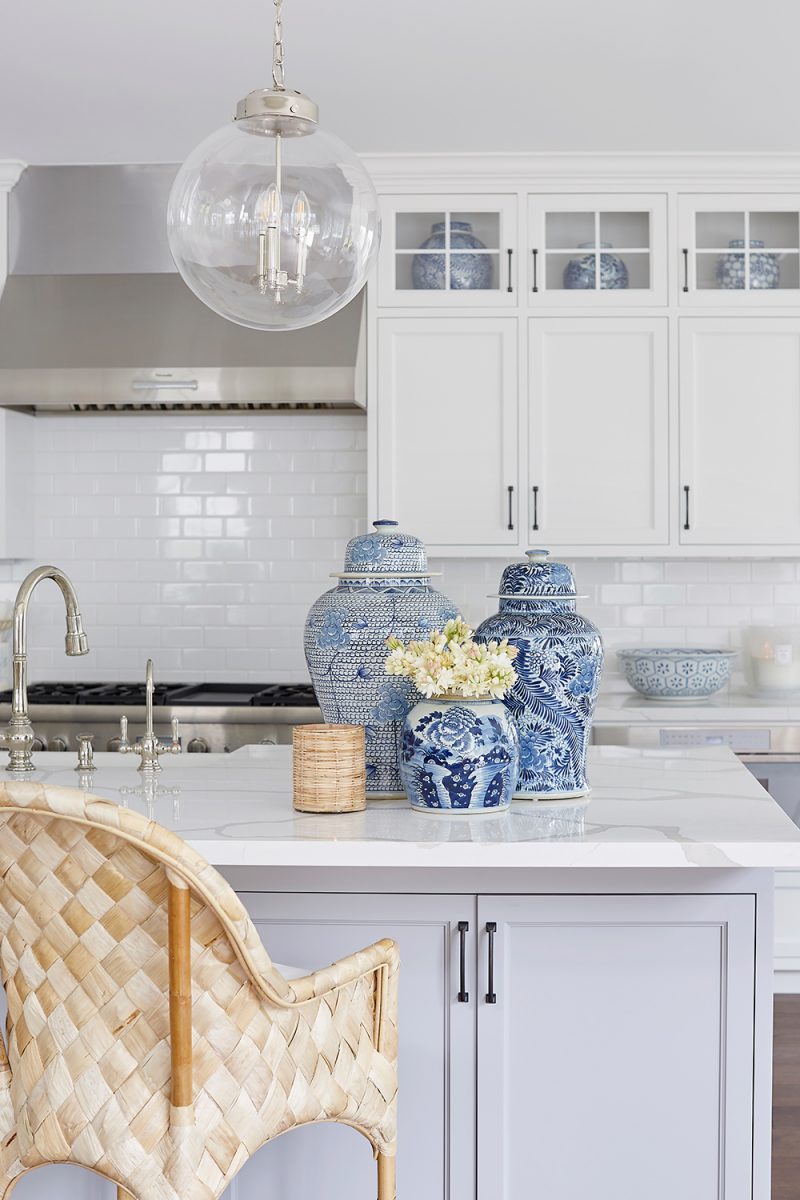 As a mom of two, what advice do you have for working mothers, business owners and entrepreneurs? What has most helped you succeed, even while balancing various priorities?
Honestly, I don't have any worthy advice to share yet, ha! I'm still trying to figure it all out…but I sure could use some advice! 😉 The only thing I do know is that whether you're a mom who owns her own business, works for a company, works full time or part time…it's all a challenge. I've worked in all of those capacities so I can confidently say that. I have always struggled with mom guilt for wanting and choosing to have a career. I still need to work on "turning it off" when I'm on mom duty. Cell phones make that a challenge. Cailini Coastal is the type of business that is 24/7 and thanks to technology I can be sitting with my girls and see a customer inquiry on IG and really need to force myself to leave it, stay in the moment with my girls, and reply after they're asleep. That's still a challenge for me. My husband has been an incredible support to me when I have my moments of feeling like I am struggling to do both things (run a business and parent) well…which happens at least once a week! I also really lean on my girlfriends who work and are moms. We're all in it together and I realize that all of my feelings and challenges are shared and that helps to not feel as alone and overwhelmed.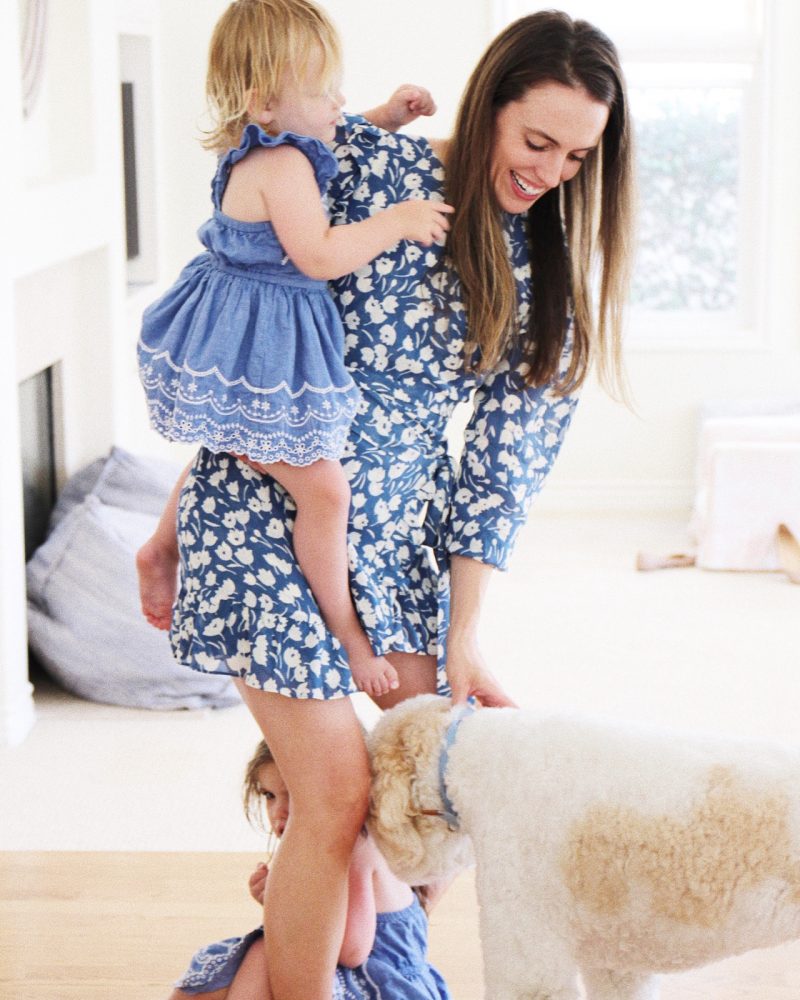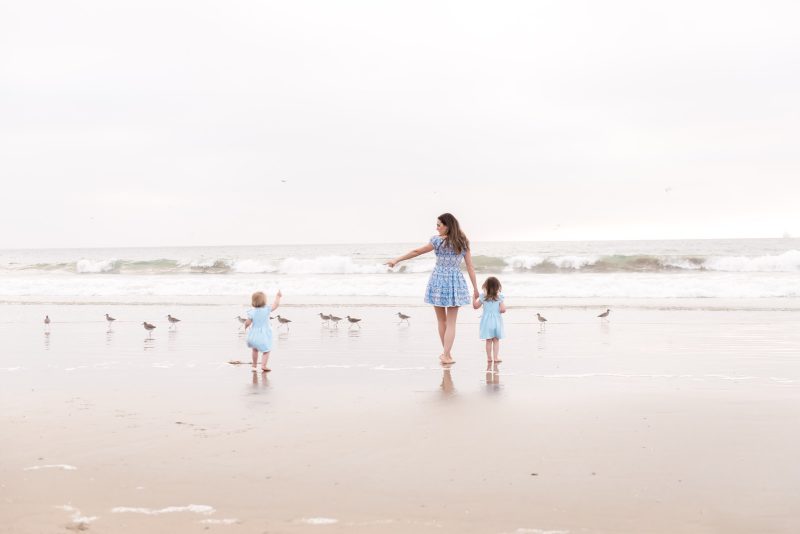 Who and what inspires you most? How have those people or things helped inspire and grow Cailini Coastal?
My husband and my dad…as corny as that may sound. My husband is also an entrepreneur and built a really impressive business from scratch. He is such a smart guy, humble as heck, salt of the earth kind, and always seems to have a work-life balance. His employees love and respect him, he never seems stressed no matter what is going on, and is always able to unplug and make his family a priority. He's a huge inspiration to me and a wonderful mentor in many ways.
My dad (and late mother) prioritized helping others and giving back. Because of them, it's a core personal value of mine. In his retired life, my father has really dedicated his life to help others. He essentially works full-time doing charity work and working directly with people in his community. I look at him and all the good he has done and all the lives he has positively touched and aspire to do the same in my own life.
Both of these men have been my biggest supporters and believed in me from the beginning. Making a massive career change and starting a business you know nothing about is a bit terrifying and, even as a 34-year old adult woman, that support was incredibly powerful.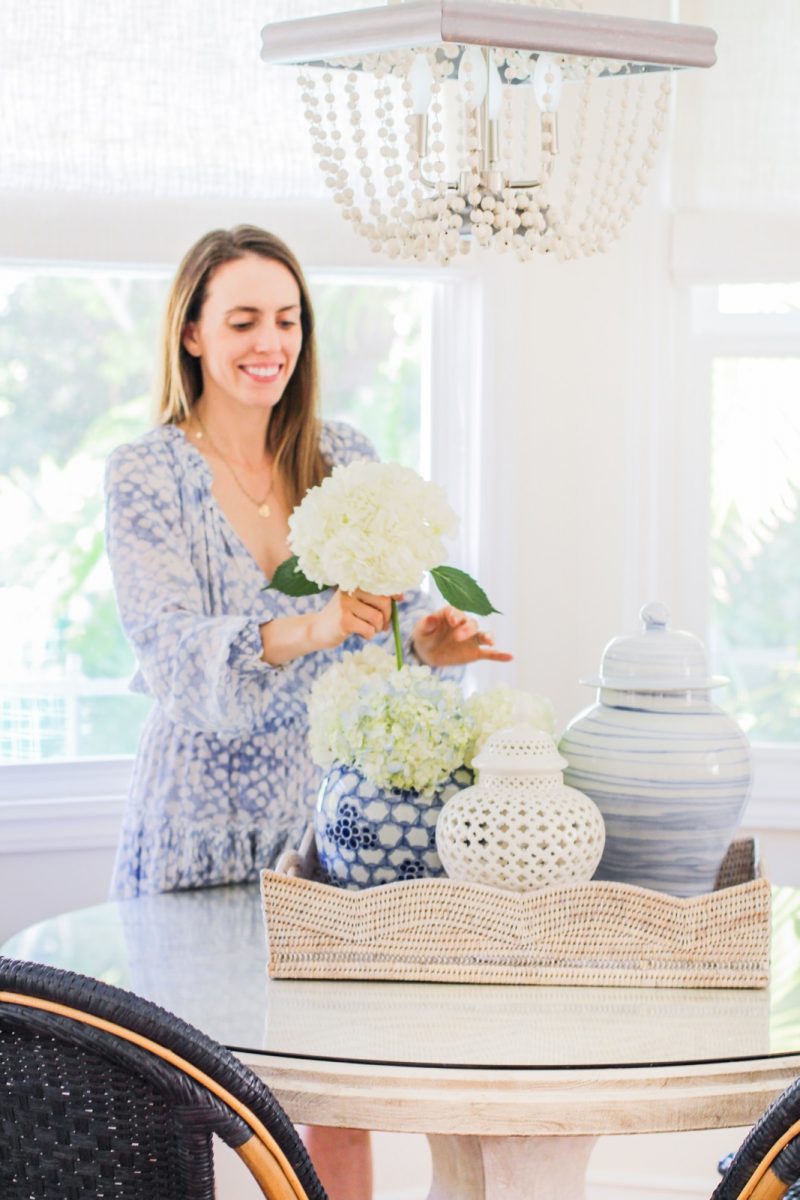 BONUS questions for Meg:
What's your one "can't live without it" beauty product?
The Lancer Skincare Polish. It's hands down the best exfoliator out there. Google it and you'll have all the proof you need when you see who Dr. Lancer's famous clients and product users are.
You always stay true to your style and aesthetic and use the items from Cailini Coastal in your own home, which I love – how did you identify your style? What made you drawn to all things coastal and blue and white?
Thank you! I have always loved the coastal lifestyle. I grew up in Long Island and New Jersey spending summers out east in the Hamptons and down the shore in New Jersey. The east coast is full of classic, coastal charm with shingled houses, big hydrangea hedges, and a more traditional décor with coastal touches – like blue and white ginger jars mixed with coral. I have loved this style since I was young, and it reminds me of home. When I moved to California, I was also drawn to the more laid-back California coastal style – bright, airy spaces, white linen bedding, natural materials, surf elements – my style is a blend of the two and really reflects both coasts I've lived on.
What can we expect to see at Cailini Coastal soon?
By the end of September our shop will more than double in size from our launch 4 months prior. We're adding a ton of new lighting and mirrors, new accessories from designer brands like the incredible Amanda Lindroth, more ginger and temple jars and a new category…rugs! We'll also be launching a holiday shop in early November, which I am incredibly excited about, because I love decorating for the holiday season. It won't be overtly coastal, but it will fit into our blue and white color palette and offer the same unique finds we do with our other products.
What's your favorite way to unwind?
Cuddling on the couch with my girls and husband, with a glass of wine and a '90s Disney carton.
Show you can't stop binge-watching?
I really don't watch much TV these days, but when I do, I love Curb Your Enthusiasm. There's so much sadness in our world right now, when I watch tv it has to be something truly lighthearted. Larry David is just a ridiculous and hilarious person.