Thank you Walmart for sponsoring this post!
My kids are obsessed with art. They love to create – from drawing and coloring to building things out of boxes – they have a new project every weekend. I was super crafty as a child and teen (and still consider myself crafty, but without the time to pursue all I want to make!) so it brings me so much delight that my children love to use their imaginations to create.
That's what inspired today's post – I get so many questions about how my kids come up with all of their projects – and it's truly just giving them access to some of these tools and letting them lead what they decide to do with them.
HOW TO CREATE AN ART NOOK FOR YOUR KIDS
A few weeks ago, Harper came downstairs and said "mommy, can you please buy us paper?" Apparently, we had failed to notice that the kids had run out of paper and were creatively deprived (haha)!
Of course I immediately ordered them some white paper, but I also surprised them with a total re-stock of their crafting nook and I can't wait to share all of our kid's favorite art things with you!
Our art nook is in an area of our family room/game room with a kids craft table. We also have a dresser next to the table where we store a lot of their crafting supplies in the bottom two drawers so they have easy access to them.
I was able to order all of these art nook supplies with my Walmart+ membership that I've had since September, so everything was delivered right to my door! (#convenient) This is a new membership that offers a variety of benefits based on your zip code. I can order almost anything I need at Walmart.com using W+ free shipping, no order minimum and get free delivery from my local store (see below for more details!)
Walmart+ free shipping* benefits include: (*restrictions apply)
As a Walmart+ member, you can enjoy W+ free shipping, no order minimum** on Walmart.com*
*Excludes oversized, freight, & Marketplace items

Depending on your location you may also be eligible for free delivery from your local store on orders $35+ (restrictions apply), member prices on fuel, and mobile scan & go.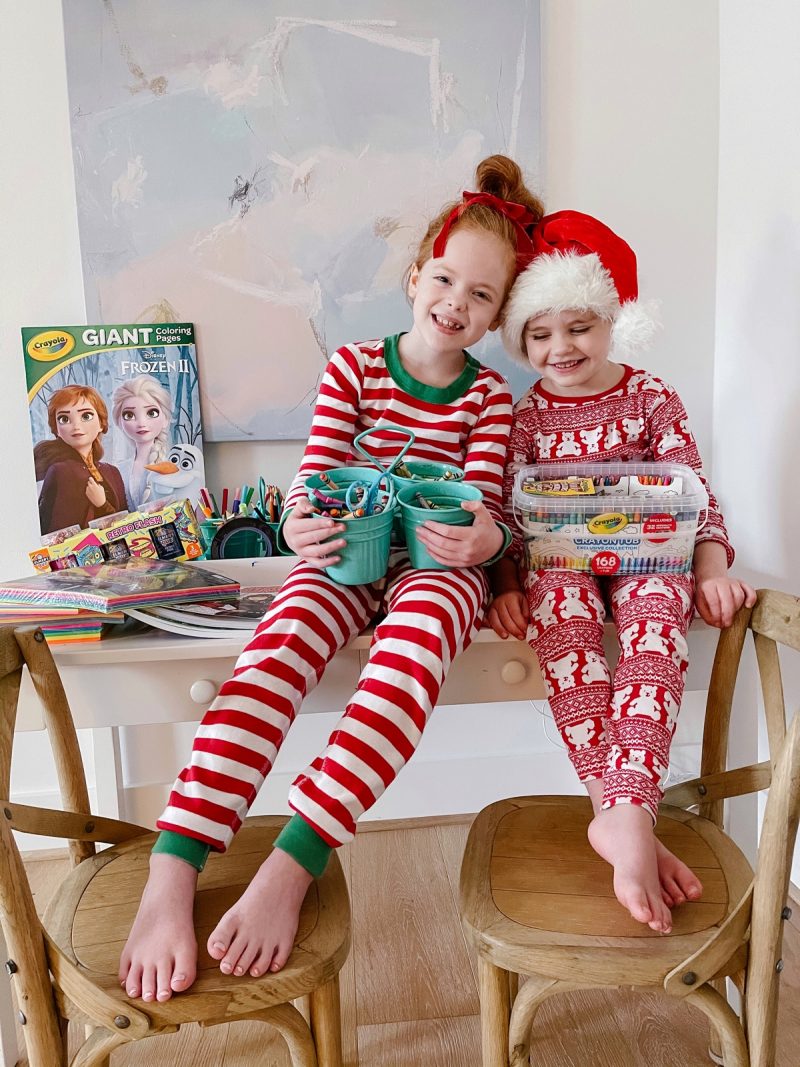 Here's a breakdown of some of our must-have art nook items: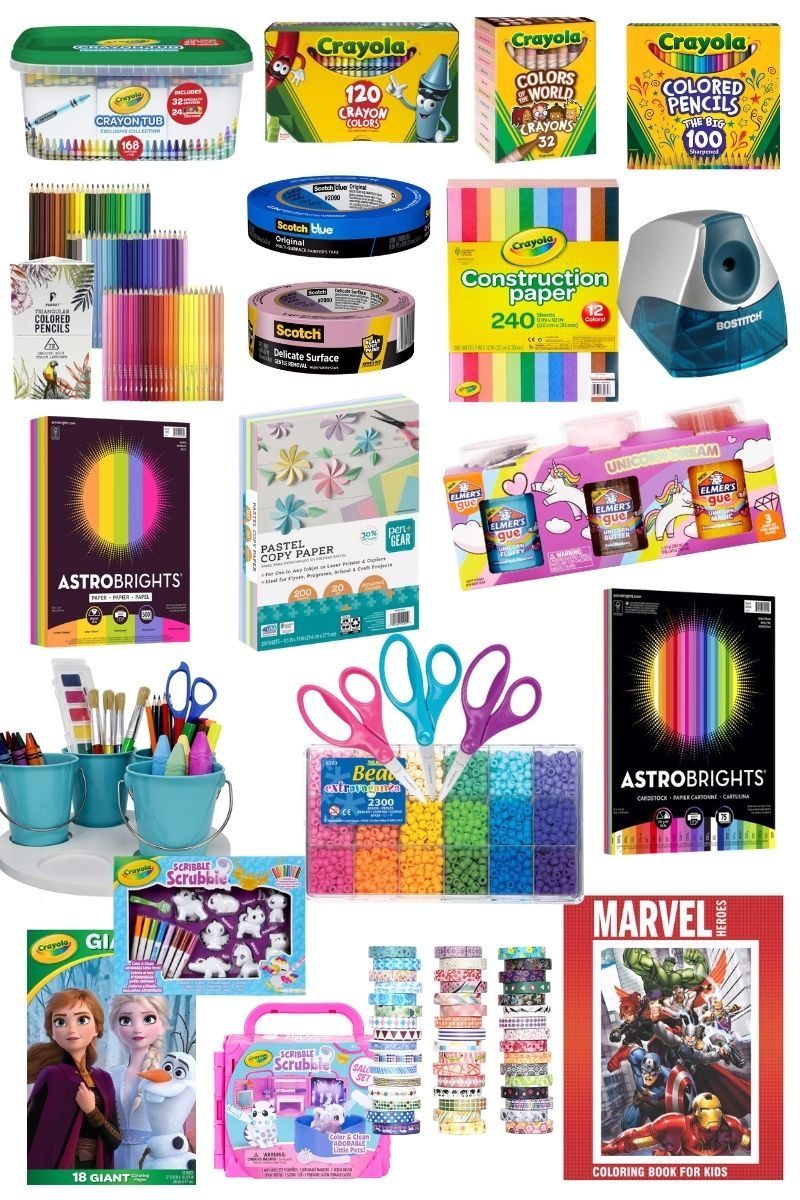 COLORING:
crayola 168 crayons coloring box set | crayola 120 crayon set | crayola colors of the world | crayola colored pencils, set of 100 | Parrot colored pencil set | electric pencil sharpener | art caddy
How many raised hands can I get for the markers that have met the sad fate of drying out because a cap was left off or a crayon that is broken beyond repair?  I got our kids the mega 168 crayon box set this time around (I love that it includes all of the "colors of the world" colors) as well as a new set of washable markers. I also linked colored pencils and the electric sharpener we use to keep them fresh.
I also LOVE an art caddy to store all of our markers, crayons and colored pencils – it keeps everything so well contained.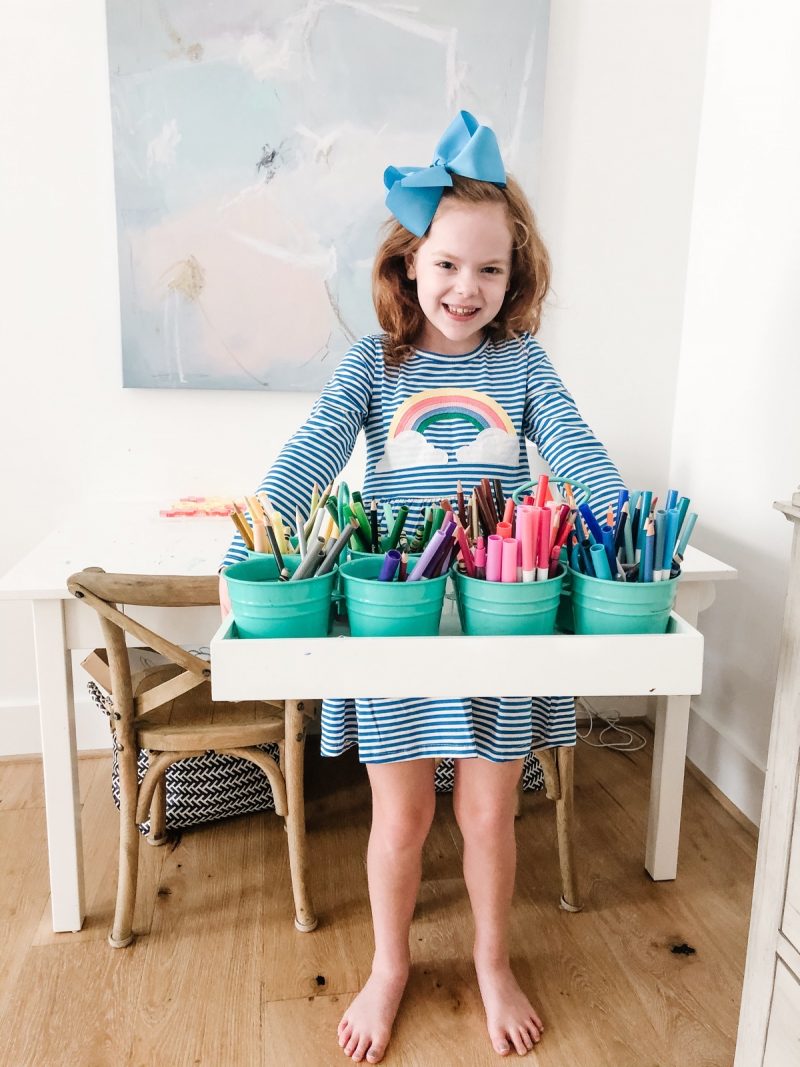 PAPERS:
construction paper | rainbow astrobrights paper set|  jumbo frozen coloring pages |  Marvel heroes coloring book | pastel copy paper | white paper |  kids scissors 
From regular old white printer paper to bright, fun papers, I like to keep it all in stock because the kids like to cut out shapes and make all kinds of random things with the bright and pastel papers. Speaking of which, I linked our favorite kids scissors here too – we have multiple pairs in our art caddy!
DISPLAYING ART:
painters tape | delicate painter's tape 
Part of the fun of all of the kids creations is displaying them – so I buy them their own painter's tape so they can hang their art wherever they like! They have an entire hallway full of art and often make little gallery walls in their rooms – I love it! It prevents our walls and furniture from getting ruined and allows us all to enjoy their creations too!
OTHER FUN CRAFTY ITEMS:
premade slime kit | rainbow bead kit | washi tape kit |  scribble scrubby pet salon and pet set
Slime can be messy – but I actually keep this stored in our kitchen so they can play with it at our island – this pack comes with glitter that you can add into the slime!
I also love having beads so the kids can make bracelets – this kit is really affordable and comes with a lot of colors.
The scribble scrubby sets make for cute holiday gifts and can be used again  & again!
I hope this post inspires you to stock up your kids art nook – it can truly lead to hours of independent creative play!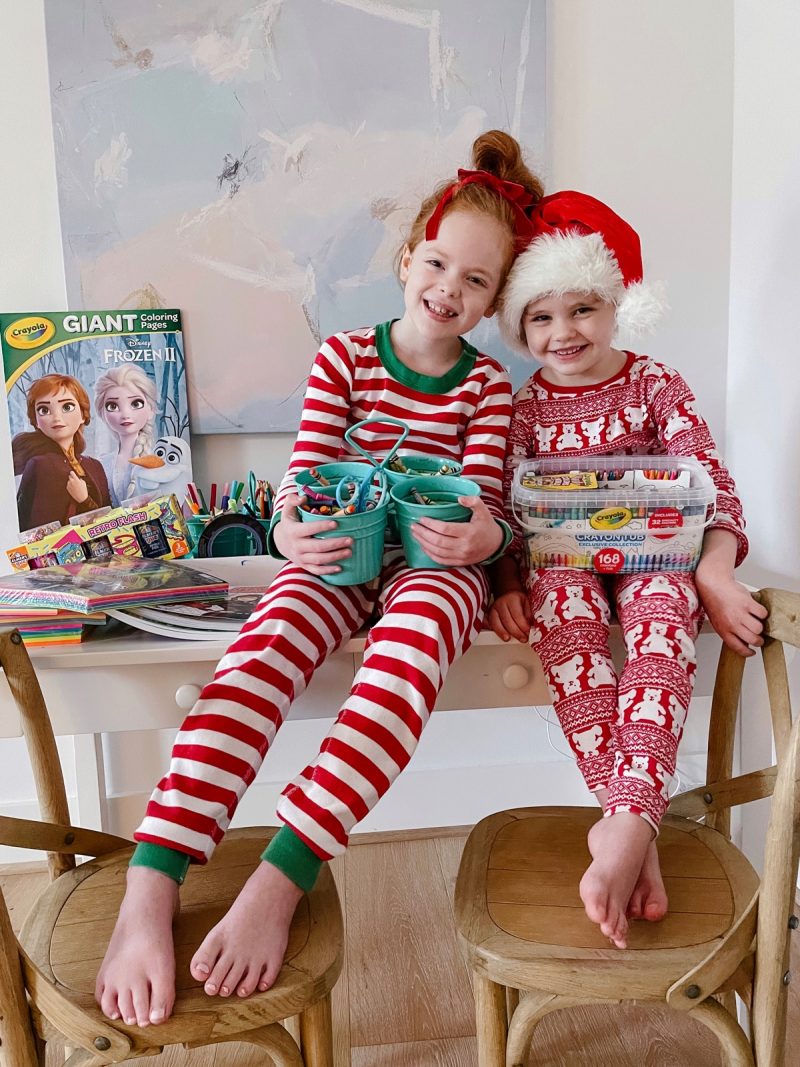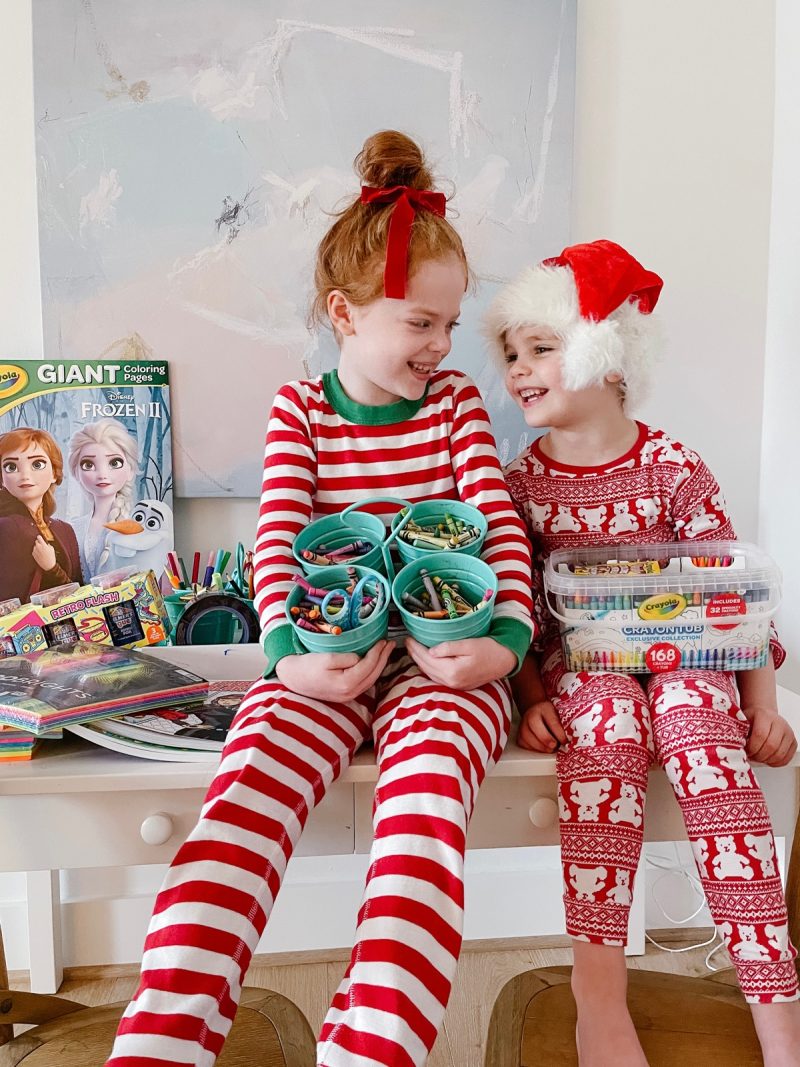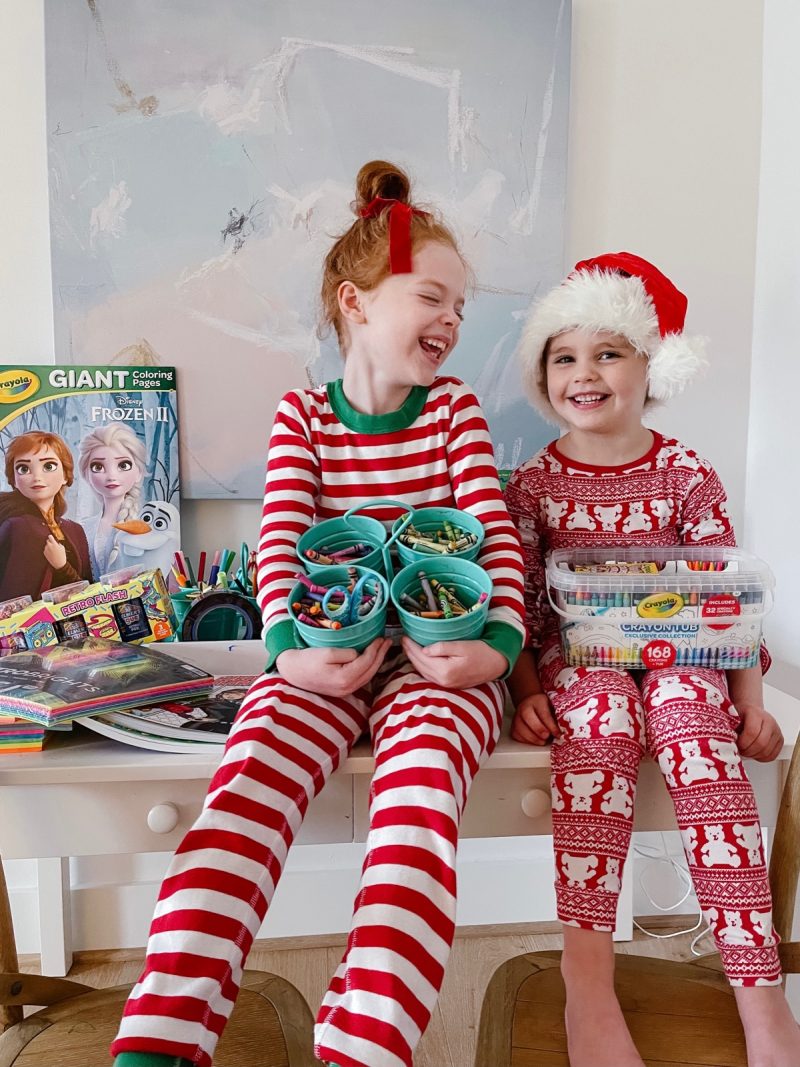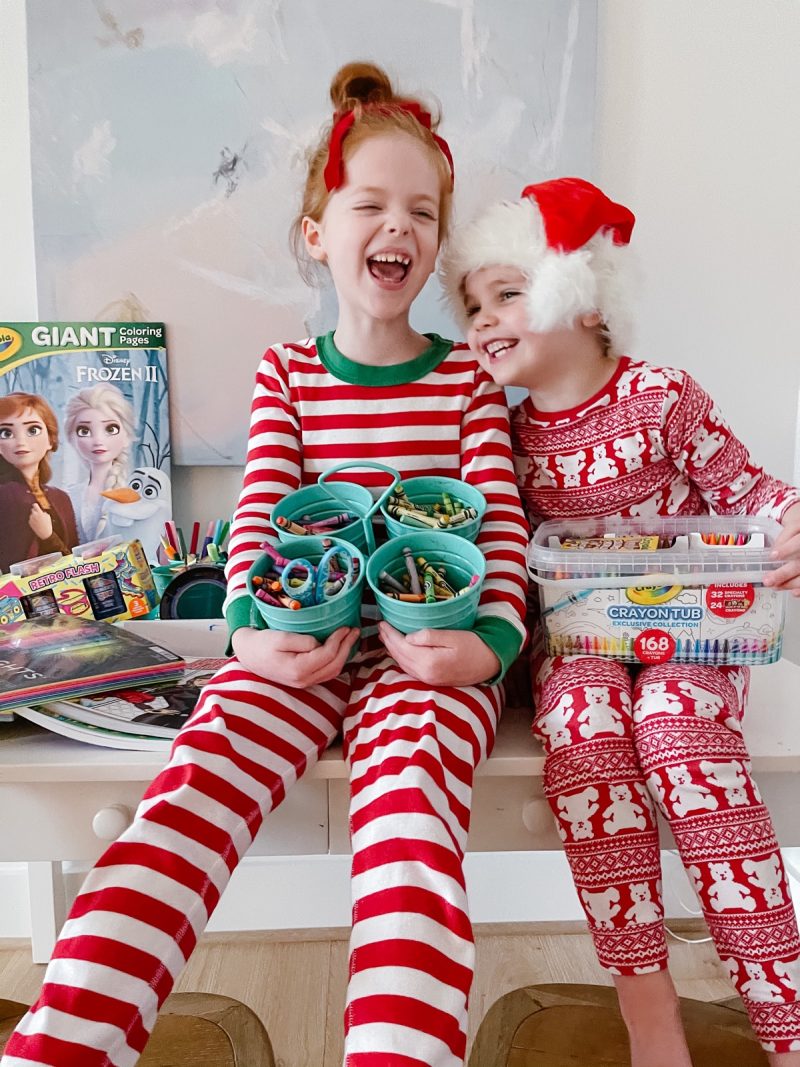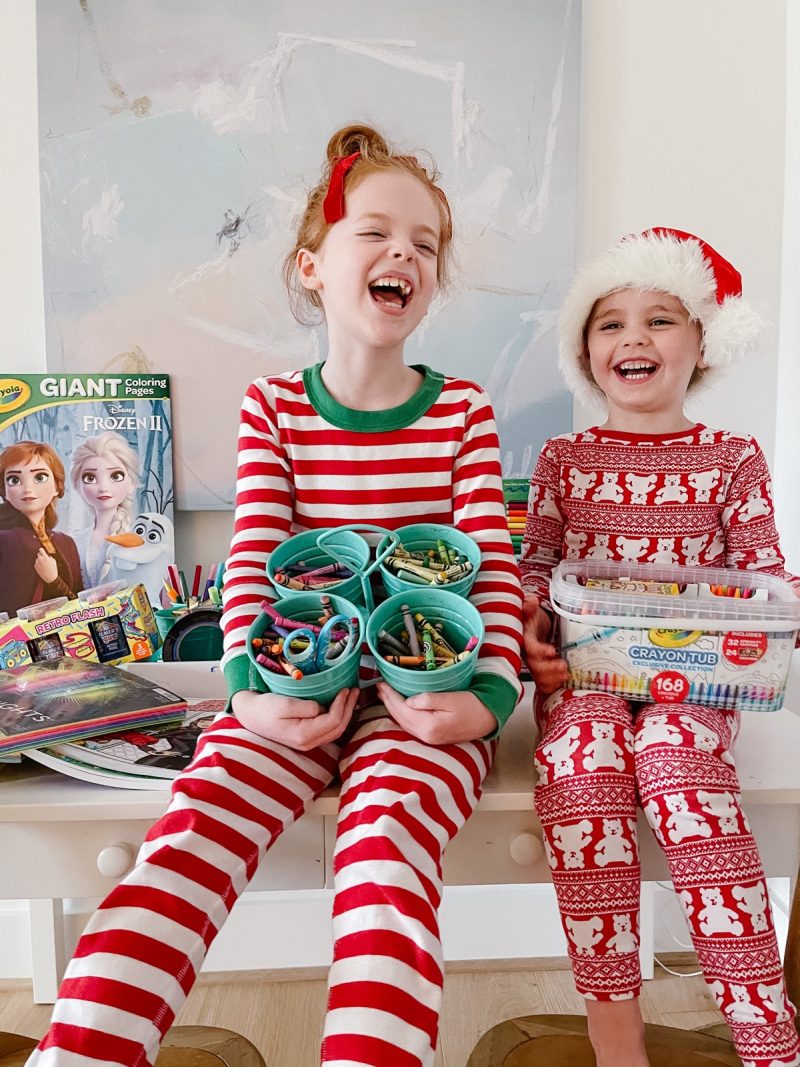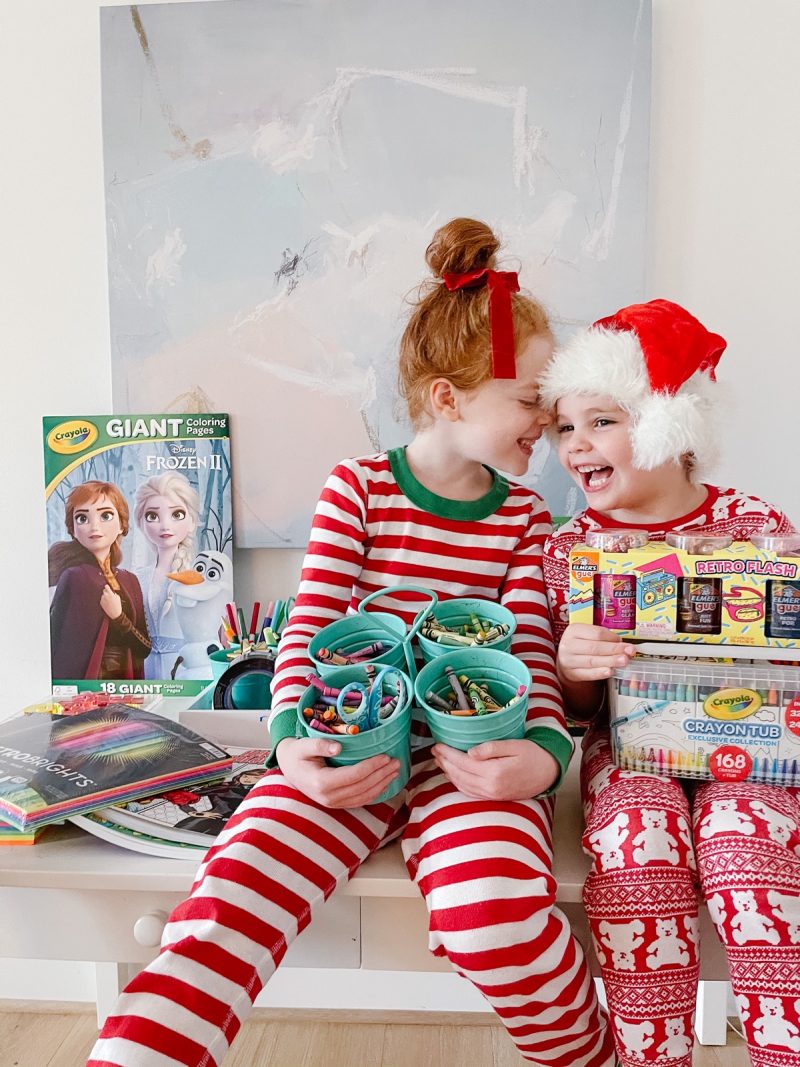 Shop the Post