I visit several sites each week to peruse my favorite styles to share – it's like a mix of work + fun! I love finding versatile wardrobe pieces and this year's Spring trends seem to be veering into the "lots of feminine details" direction, which thrills me! The texture, ruffles, lace, eyelet, smocking…it's all so pretty and I love the feminine touch it adds to your favorite pair of jeans or work slacks.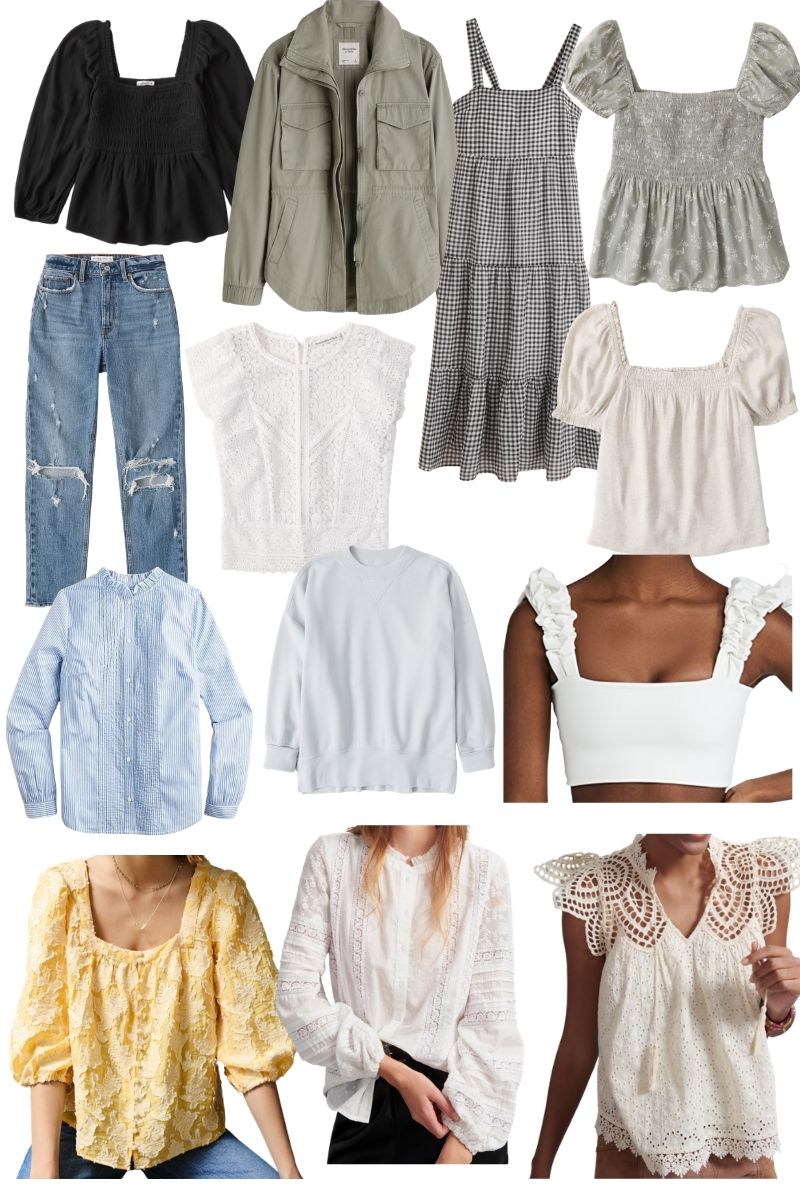 black smocked top | utility jacket | curve mom jeans | gingham dress | ruffle shell blouse | smocked square neck blouse | babydoll top | crewneck sweatshirt | porte de bras white sports bra | ruffle neck tuxedo shirt | yellow textured blouse | white lace button down | ruffle neck blouse | eyelet lace blouse
Which styles are your favorite?