No one does Greek Key curtain trim better than Dallas-based interior design firm Jenkins Interiors. Their Instagram account is full of the most stunning custom window treatments.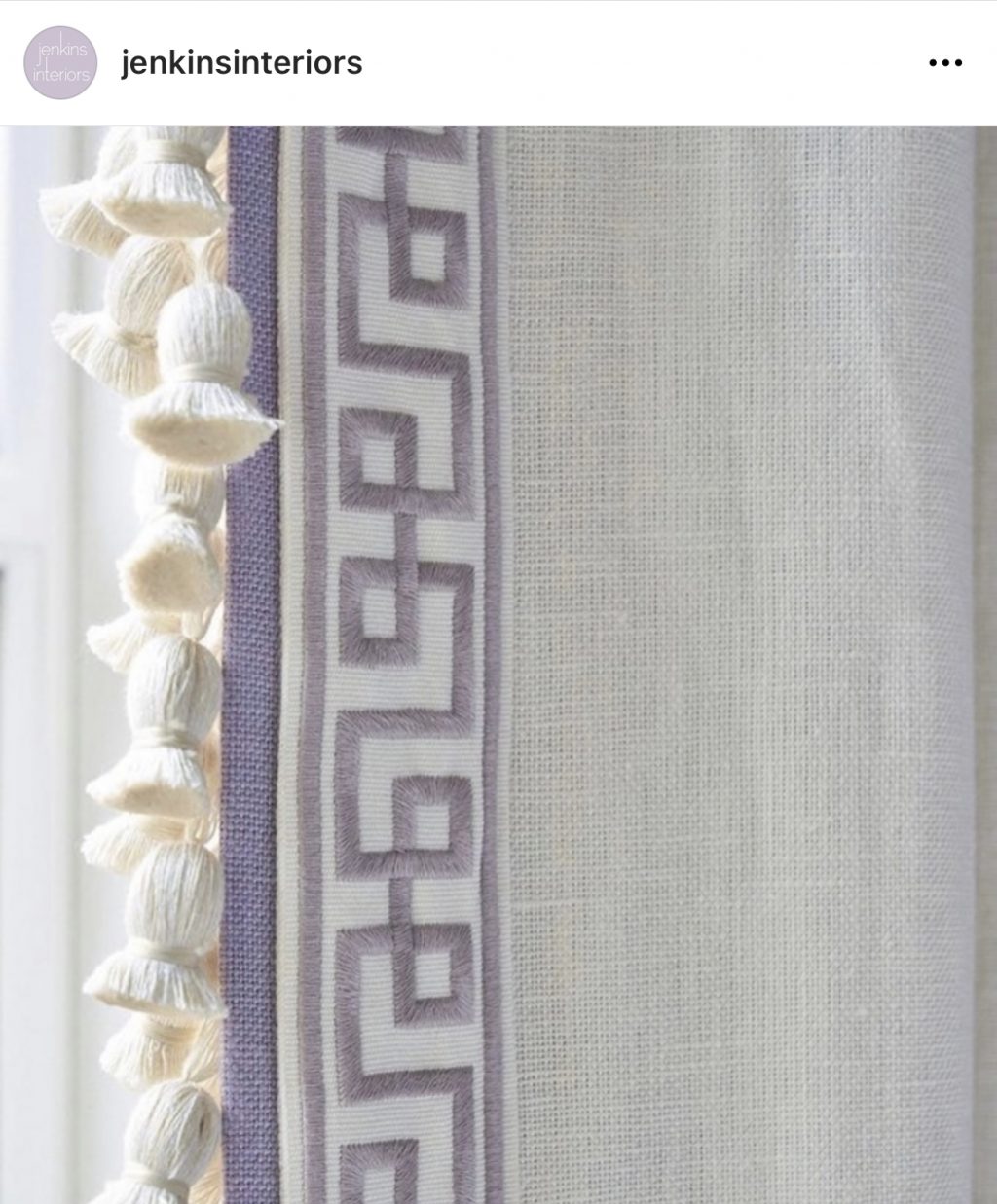 I recently ordered this greek key trim for Harper's curtains in the color "wisteria" and I'm doing to DIY it with some fabric glue at home. You can go the custom route, of course, but they're pricier.
Ebay has a ton of Greek Key curtain trim options, so be sure to check there and Amazon has a plethora of options as well! I'm liking some of my favorite finds below!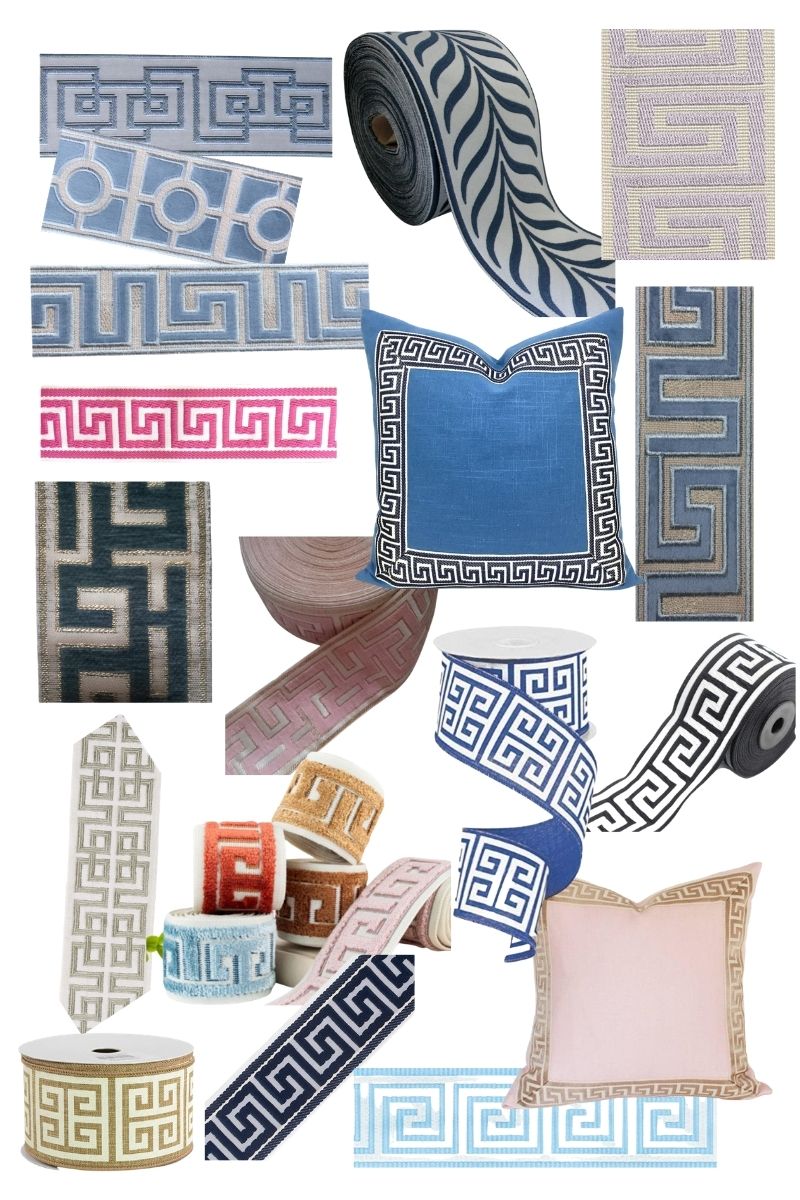 geometric blue | light blue on white | light blue velvet | cream and light blue velvet | feathers trim | greek key trim in wisteria | pink velvet | hot pink | black and white | platinum | raised velvet trim | pink pillow | navy greek key | green greek key pillow cover | bright light blue | white pillow | cobalt trim | cream & natural trim | blue greek key pillow
Have you ever added trim to your curtains? Let me know in the comments!
SHOP THE POST


Shop the Post