This post is sponsored by Olay.
I always knew that skin lost its natural collagen stores with aging, but I had no idea it starts as early as your 20s (eek!) But what does loss of collagen in the skin really mean when it comes to your skin's overall appearance?
In addition to natural collagen production slowing down with age, your skin's existing collagen weakens and breaks down in your skin from everyday UV exposure (#wearyourSPF) This means skin can look duller, less firm and more fine lines and wrinkles will be visible.
I've been hyper-focused on my anti-aging skincare regimen for well over a year now, but I truly never thought about topical collagen and why it should be part of my overall routine. I've been using Olay's new Collagen Peptide24 formula since early December, so I've had a couple of months to test it out and I'm sharing my overall feedback and experience in today's post.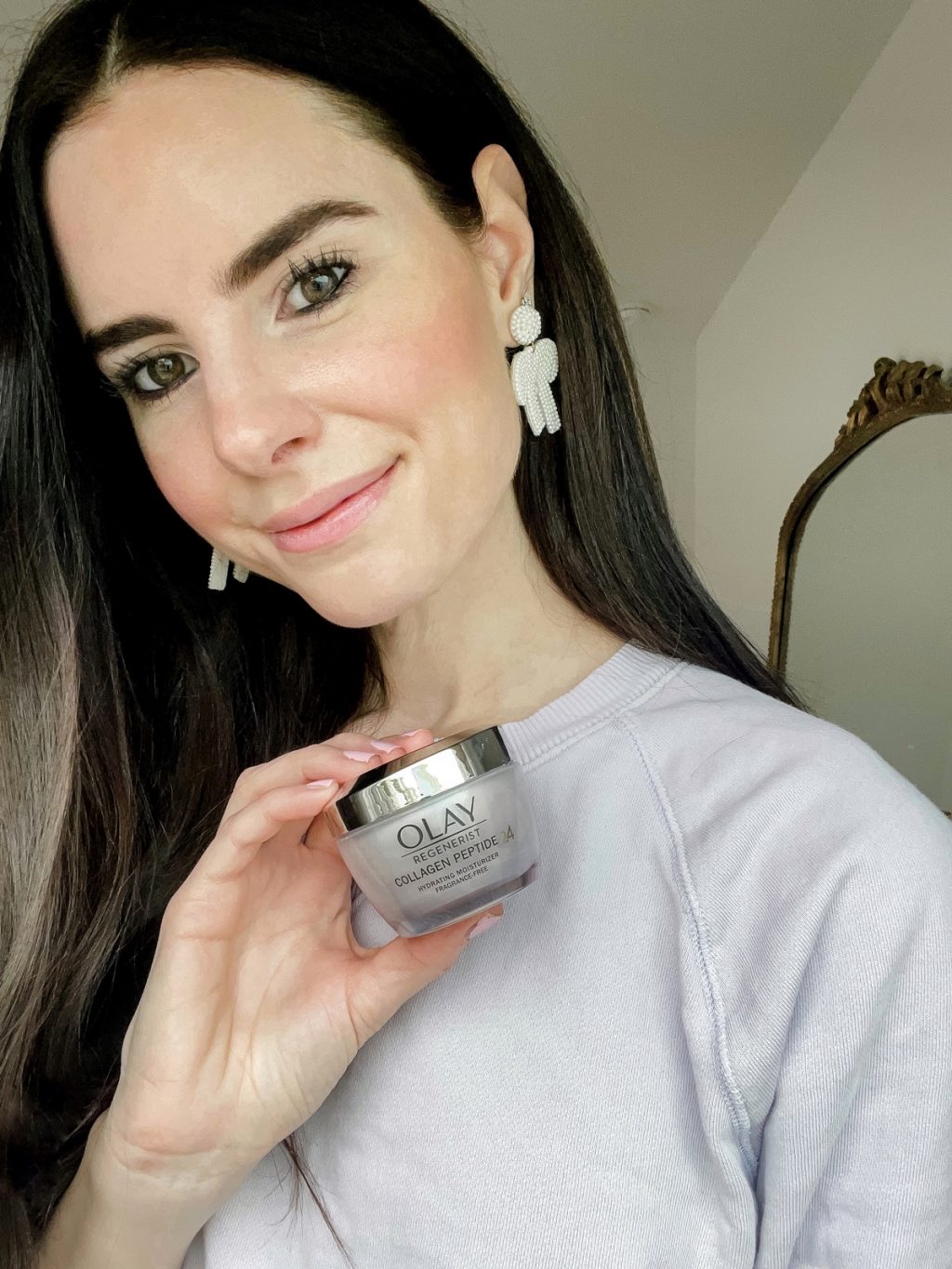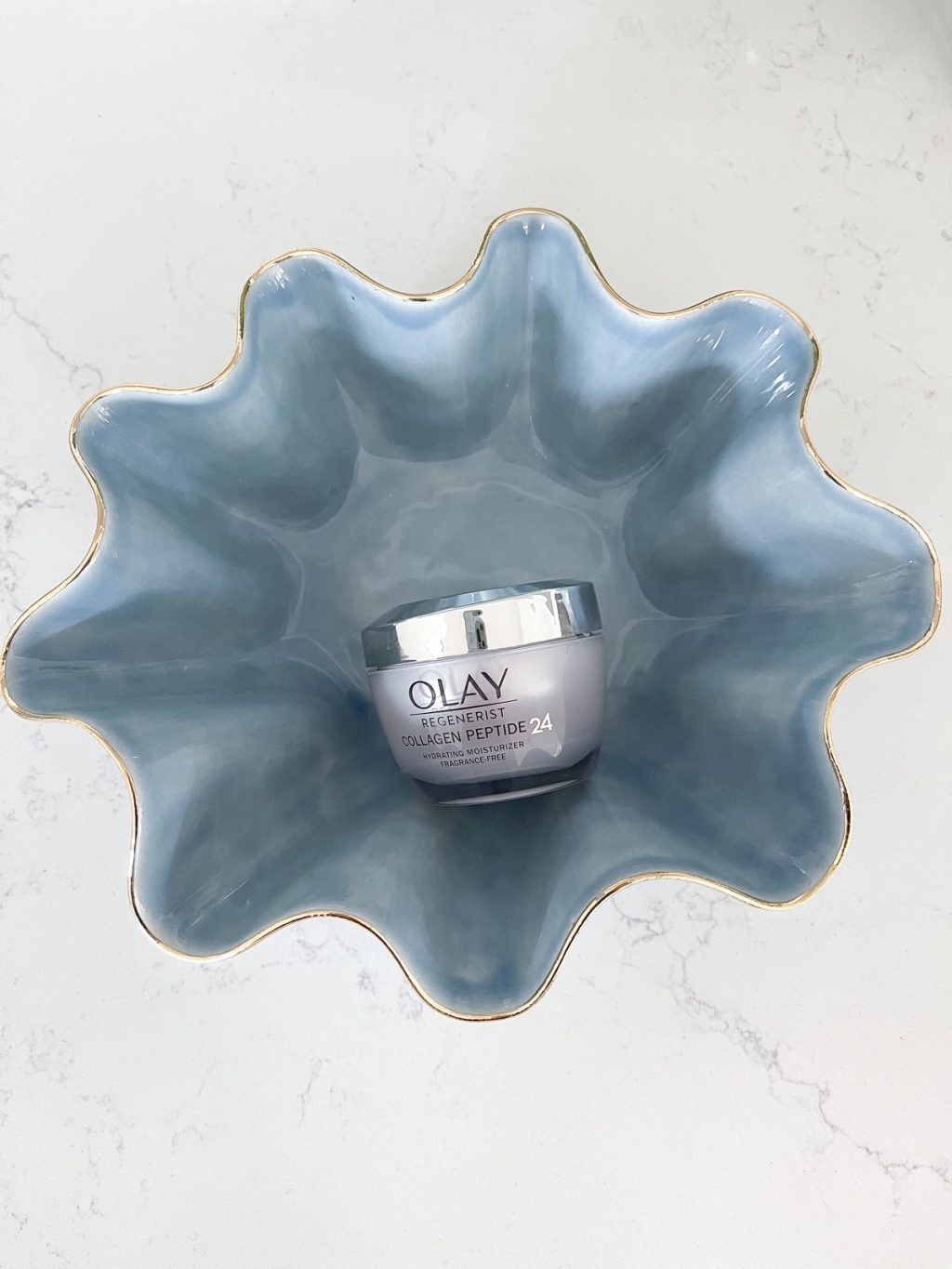 How Olay's new Collagen Peptide24 formula works:
It boosts natural collagen production and supports your skin's natural renewal process
It contains the highest concentration of penta-peptide, which are smaller collagen particles that can better help the skin when applied topically. Peptides are the building blocks of skin proteins and Olay's has been clinically proven to help reduce fine lines and wrinkles. It's worth noting that many skin care products on the market include collagen as an ingredient, which is a molecule too big to actually penetrate the skin.
It's packed with tried-and-true ingredients, like Collagen Peptide and Vitamin B3, which firm, smooth, and visibly reduce wrinkles and fine lines.
Based on Olay's research, Collagen Peptide24 Moisturizer hydrates better than a $100, $200, and even $400 cream. Oh, and it's fragrance-free and affordable, too!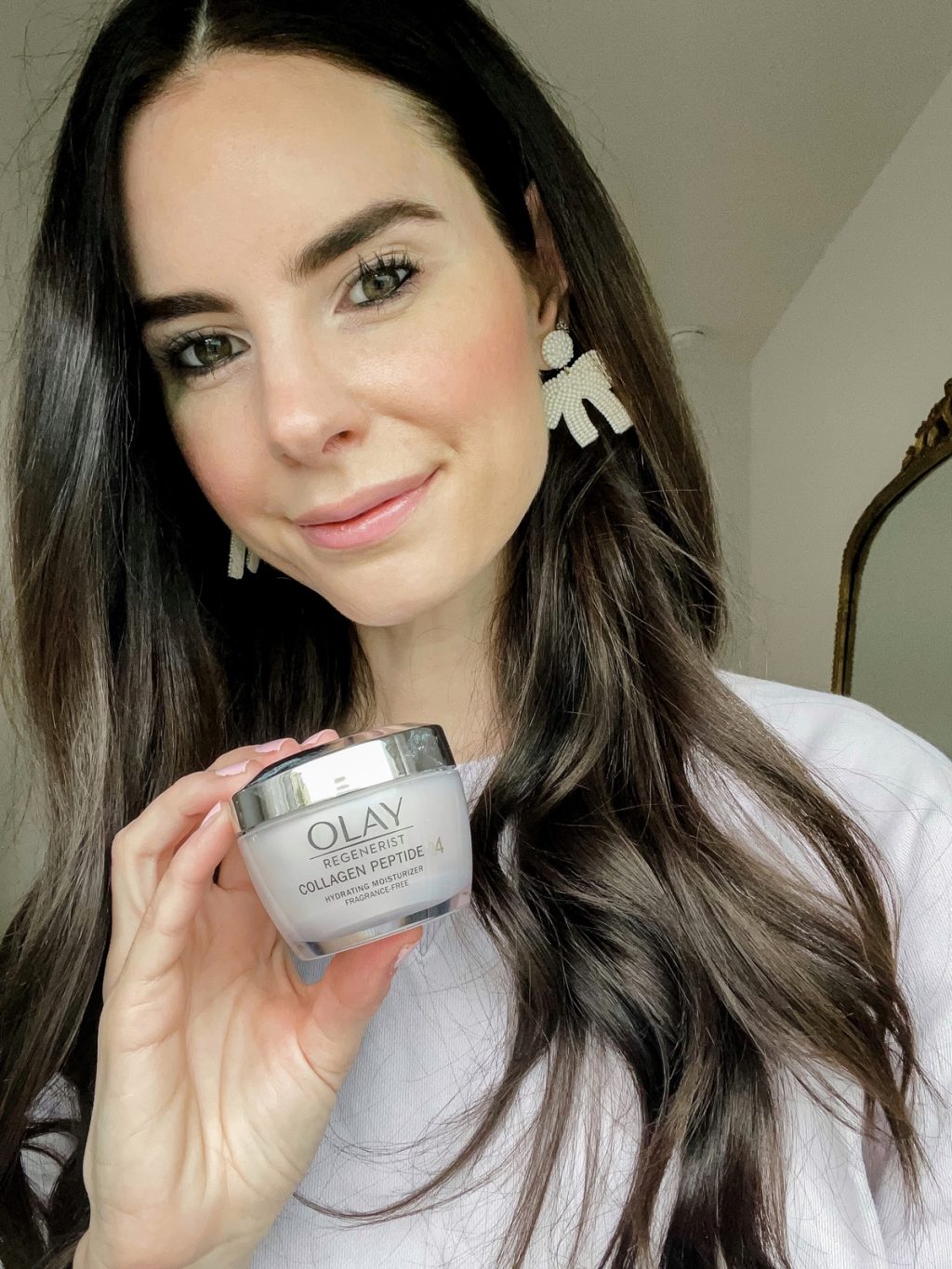 How I use Olay's Collagen Peptide24:
You can apply Olay's Collagen Peptide24 moisturizer both day and night to the face and neck (don't forget to use SPF in the AM). I apply it at night as part of my overall skincare routine. During the day, I will add it before my SPF if my skin is flaking, looking dull or dry, which has been a frequent occurrence with the colder weather and use of indoor heat. I tend to get a lot of dryness and peeling on my forehead and around my nose, so I concentrate it there so my makeup goes on smoothly.