The Sephora sale is here and I'm excited to order a few items for my makeup and skincare collection! Use code OMGSPRING to get 10-20% off of your order based on your Insider status.
Here's my order: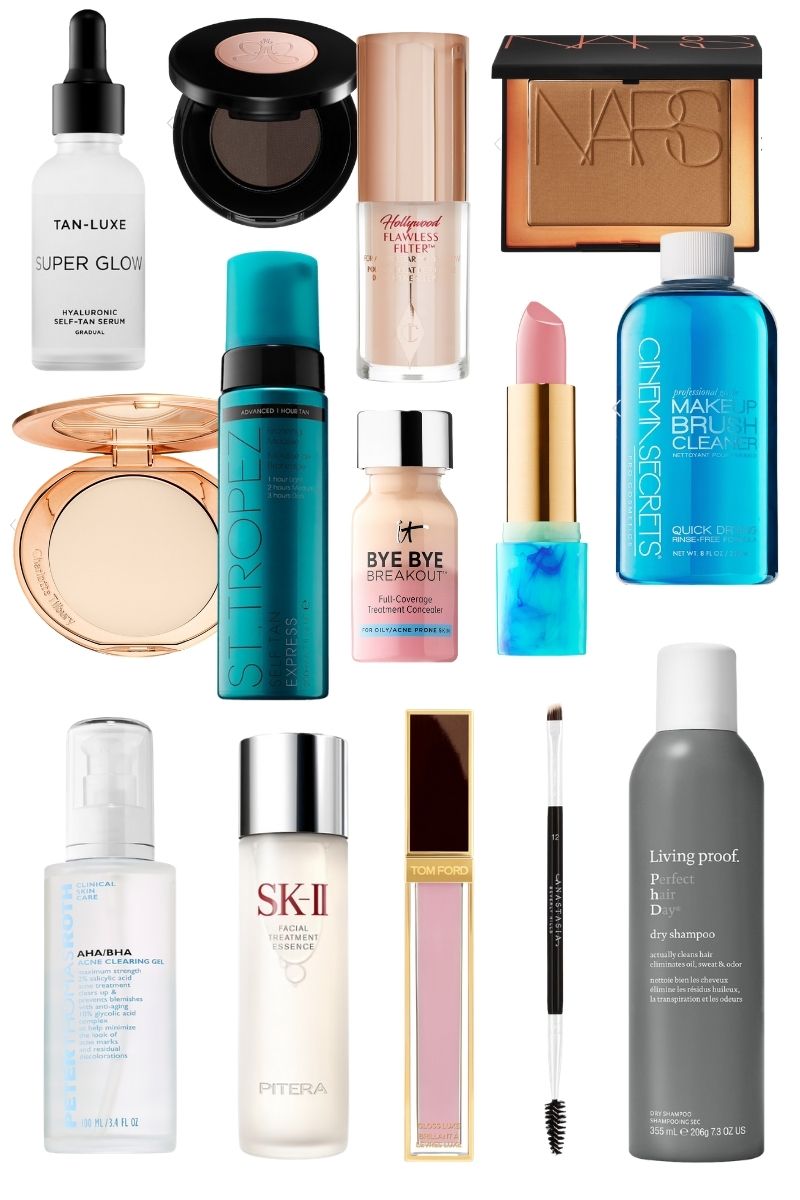 Charlotte Tilbury airbrush pressed powder
Simply the best. I've tried others and though there are some good formulas out there, nothing compares to this so I'm willing to splurge. I use it daily to set my foundation.
Charlotte Tilbury Hollywood flawless filter
I am trying the mini size of this after hearing so many other bloggers I follow rave about it.
St. Tropez express self-tanner
Over the years, I've embraced my fair skin and hardly ever use self-tanning products outside of summer. With hot temperatures around the corner it's time to re-order this formula. I prefer this one to the original because you only wear the express formula for 2-3 hours. I apply it after dinner, throw on some loose fitting black clothing and shower before bed. The results are quick and last about a week.
Tan Luxe hyaluronic acid self-tanner
I have the original Tan Luxe face drops but really wanted to try this version with hyaluronic acid to hydrate my skin while giving it a little glow-up overnight. I plan to use it on my face only.
Living Proof dry shampoo
I can't even tell you how many bottles of this I've purchased since it first came out. I only wash my hair twice a week and use this between washes to freshen and remove oil from my roots.
Peter Thomas Roth AHA/BHA Acne Clearing Gel
I use this as a preventative – I sometimes break out on my chin and jaw line before my cycle and this helps curb breakouts and treat existing ones. You can even wear it under makeup. It's truly the best preventative breakout solution I've found.
Anastasia brow powder duo
I have full, thick brows, but have some "gapping." This brow powder helps to fill in those gaps and make my brows look more full and defined. I also ordered this brush because my current one is pretty old and I could use some new bristles!
Tom Ford gloss luxe (love lust)
This gloss is ridiculously expensive but I justify it as a once a year purchase. It is the most beautiful pink with lavender undertones and feels amazing on the lips – luxe – just like its name.
SKII facial treatment essence
I have repurchased this many times – makes my skin feel soft, hydrated and bright.
NARS bronzing powder (Laguna)
I've been using this bronzer for a decade and haven't found anything I love as much. Give me a little color boost and glow – I apply it to my cheeks, nose and hairline area.
Tarte lipstick (salt lyfe)
This lipstick shade looks great on so many skin tones. The perfect pink/mauve – it looks great under the Tom Ford gloss as well.
It Cosmetics bye bye breakout concealer
This is a treatment concealer – and it works! It covers really well (I use a beauty blender to blend it out for a natural look) and treats the breakout at the same time.
Cinema Secrets makeup brush cleaner
My favorite brush cleaner – a little goes a long way and it makes brushes look like new again.
What did you order? I'd love your recommendations too!
SHOP THE POST


Shop the Post