ONE
I found the perfect pair of denim shorts – they're so flattering and I love the high rise. You can get them here, here and here. I wear a 26 and I think they fit true to size. I would size up if you like your shorts a little looser, but don't really think it's necessary, since the fit is already generous in the thigh area.
I like the fit of these better than any denim shorts I've ever owned or tried on. They're longer than my AGOLDE pair also, which I prefer. Maybe because of my height, short shorts don't feel comfortable on me (there are some exceptions to this – I have a few linen/cotton pairs that are a high waisted style and on the shorter side but they feel more formal than denim so I don't mind the length as much).
The other thing I can't stop wearing? My Lele Sadoughi headband. It's the perfect pale pink shade and has the cutest mixed gingham pattern. I love how her headbands are "puffier" for lack of a better term – they really make a statement.
This Walmart tie shoulder bow top is THE BEST! It sold out in like 24 hours, so I'm keeping my eye out for re-stocks – I do think one color way is still in stock. The fabric feels like a thicker percale cotton and is so crisp and not at all see-through – super impressed with the Free Assembly line. There's this dress version too!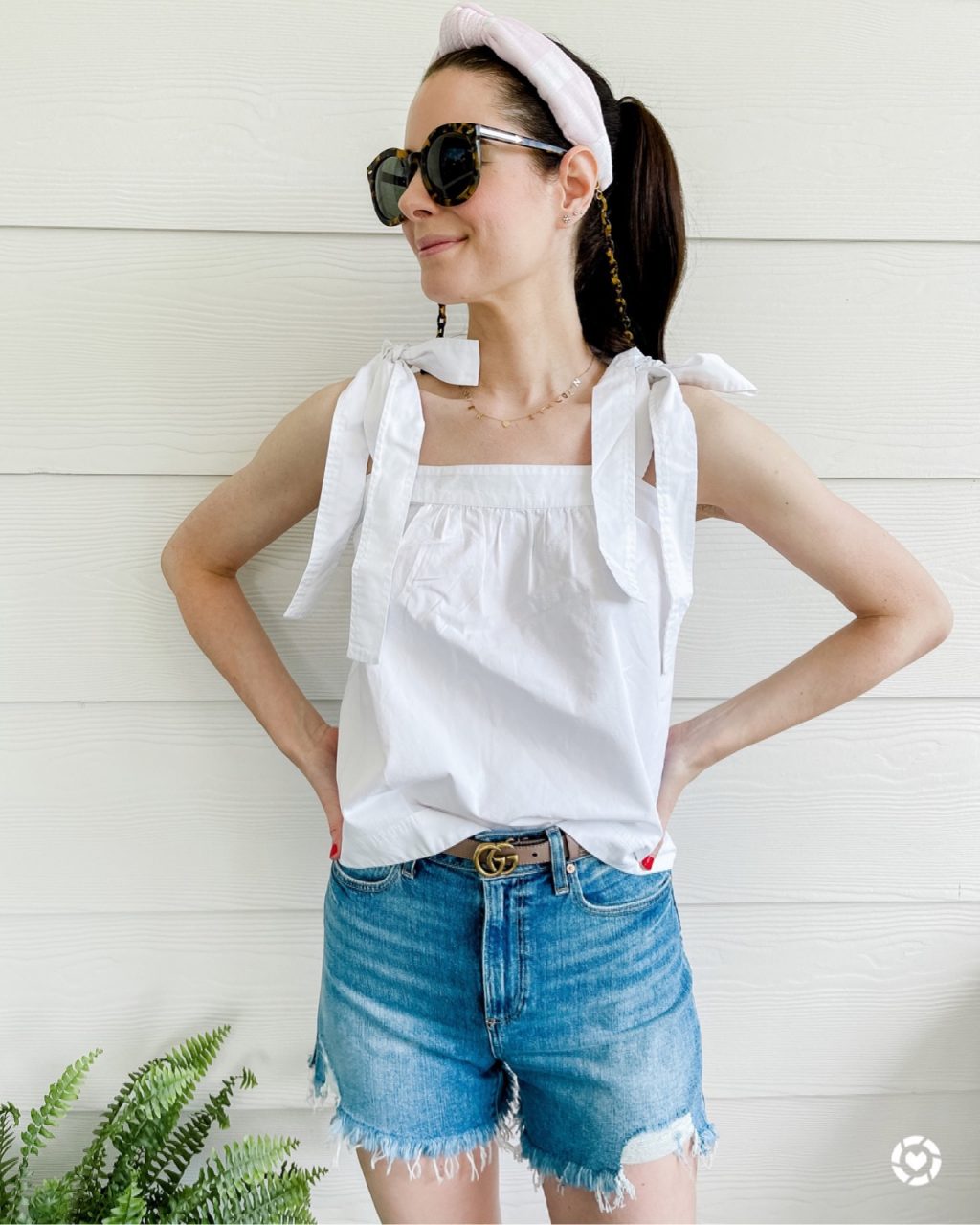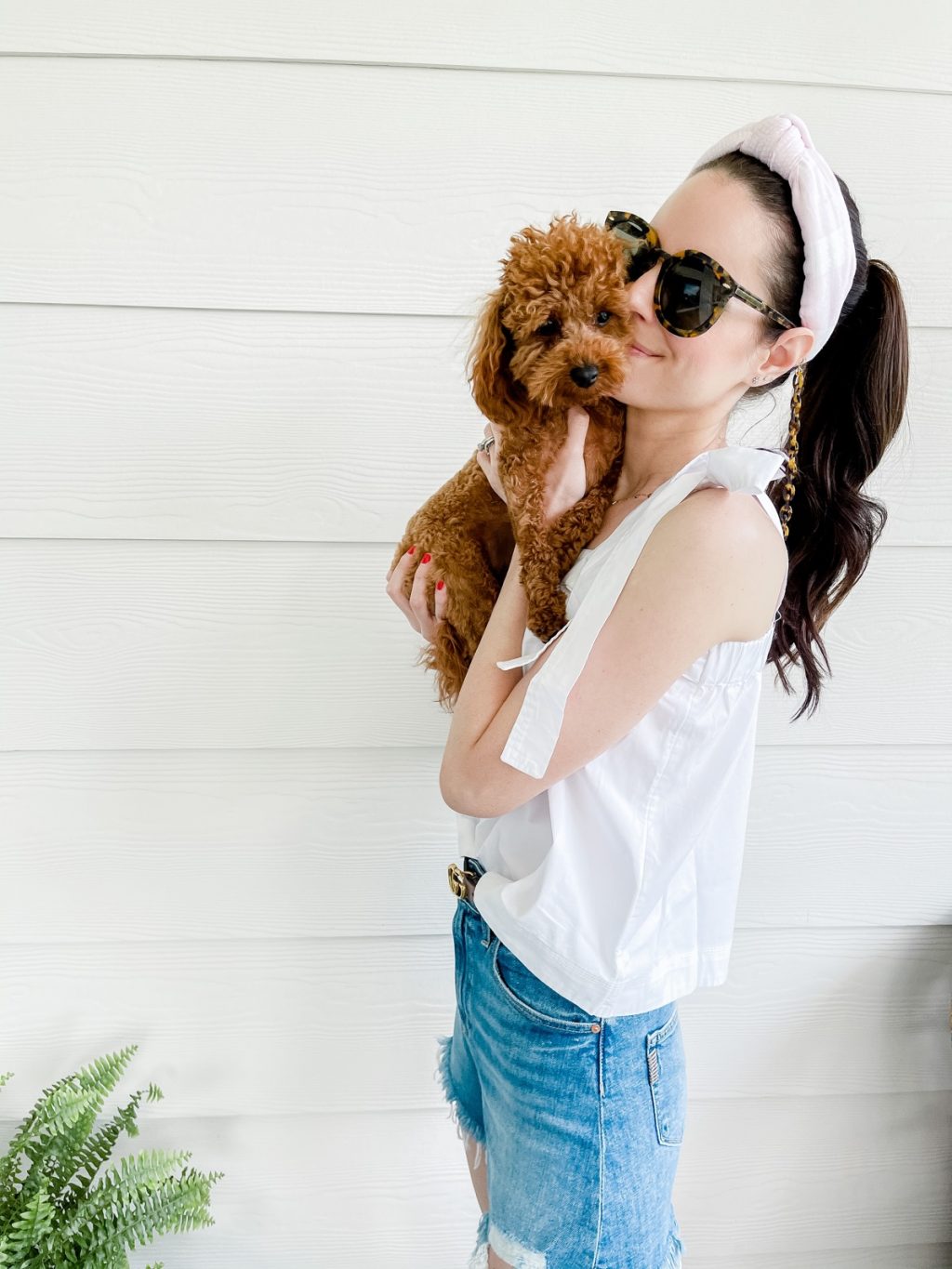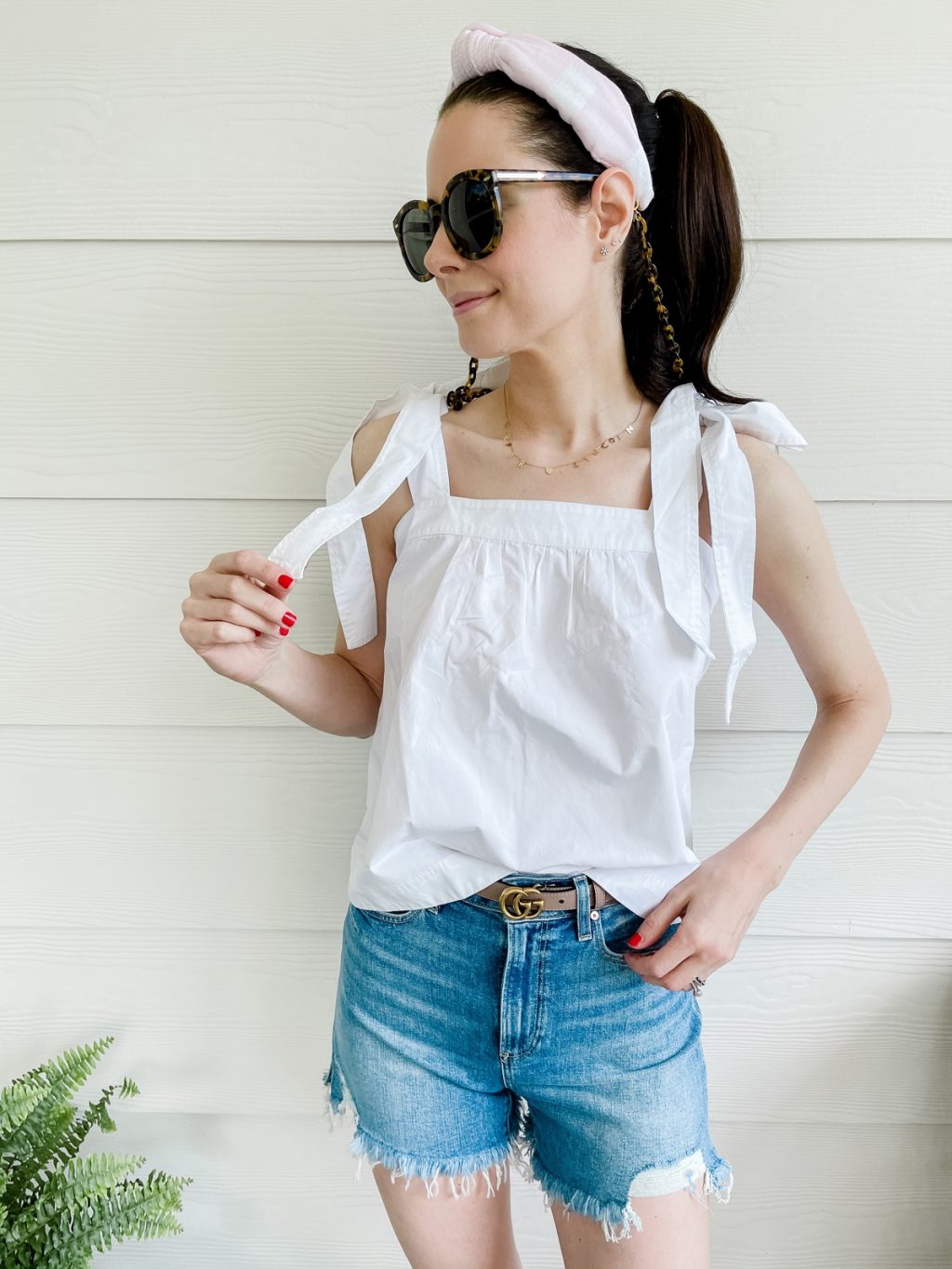 TWO
How cute is this under $30 dress? I ordered three in this print and will share the others as they come in (here and here).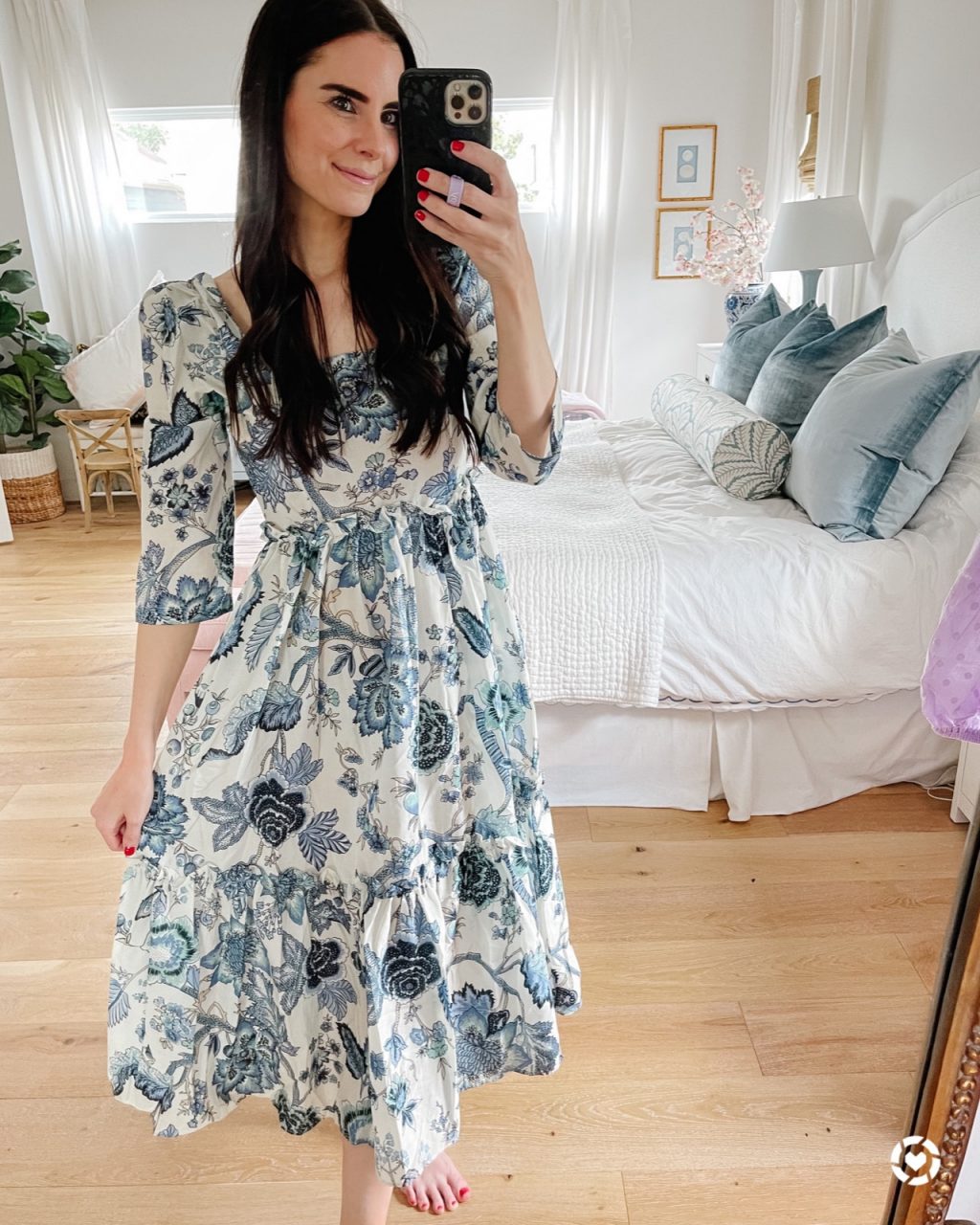 ICYMI: The YOLO top, so name because truly, it's A VIBE with all that tulle. I got the size medium base on reviews and it's perfect. The strings in the center are adjustable as are the straps, so you can really make it fit like you'd like to. I don't love to show a ton of cleavage (I recognize the irony of saying this), so I really pulled them tight so there was no gap.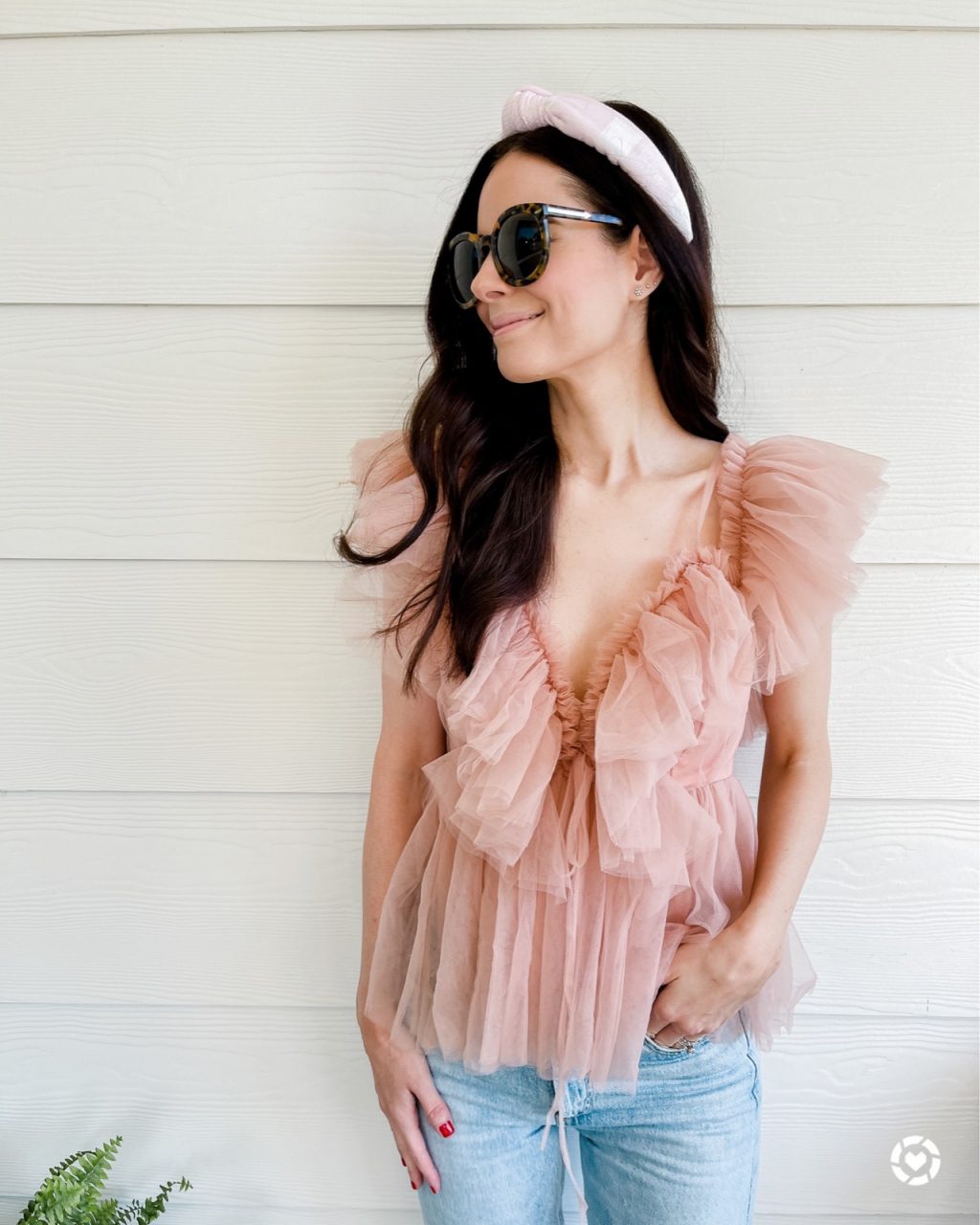 THREE
We went to BB Butcher's last Friday for our anniversary date night and I wore my new Anthro top (size medium). It was so wonderful to have dinner at a restaurant and see other humans (I'm a people watcher, haha).
I'm heading to a happy hour outdoors with a vaccinated group of friends tonight and may wear this top again – it's too cute.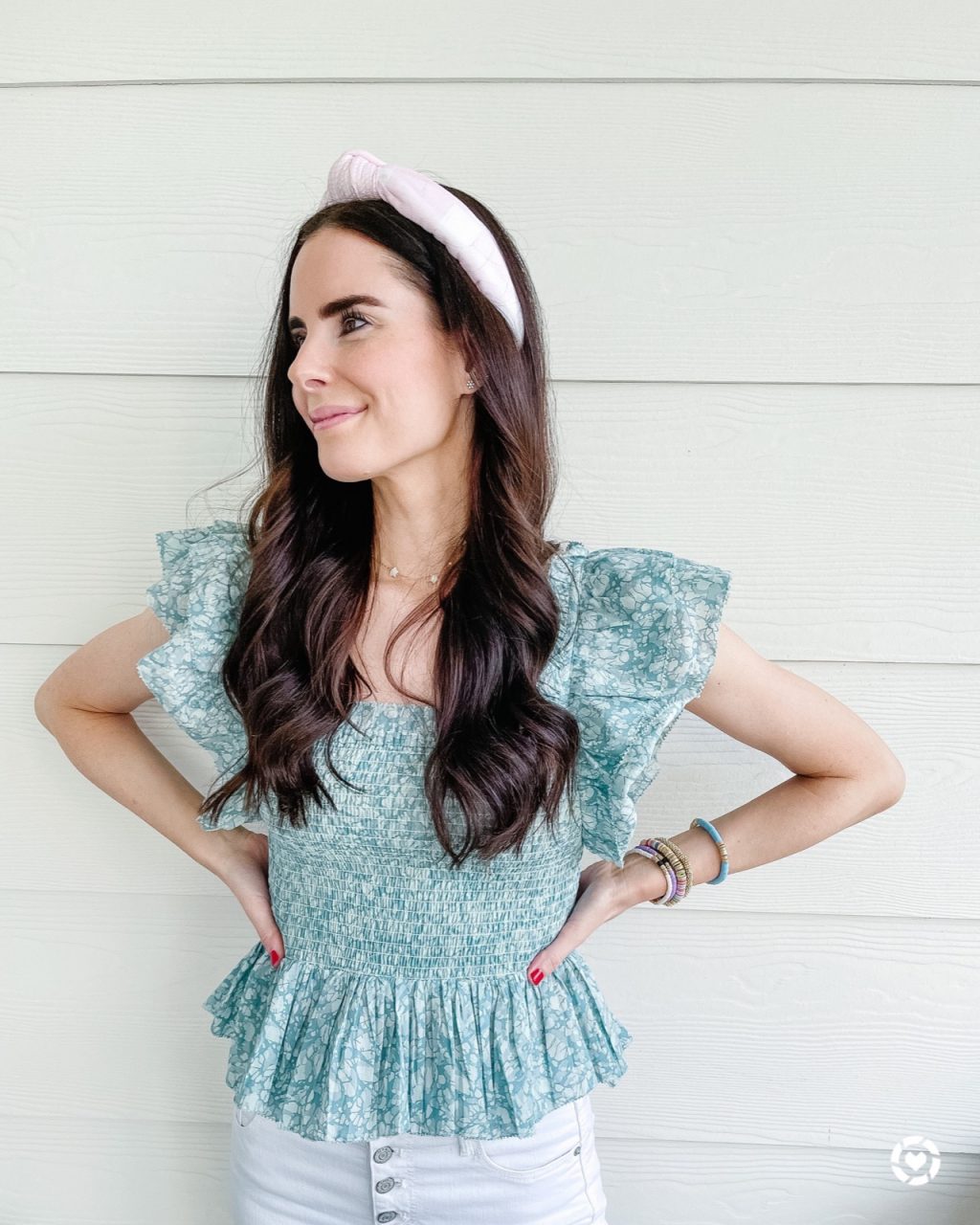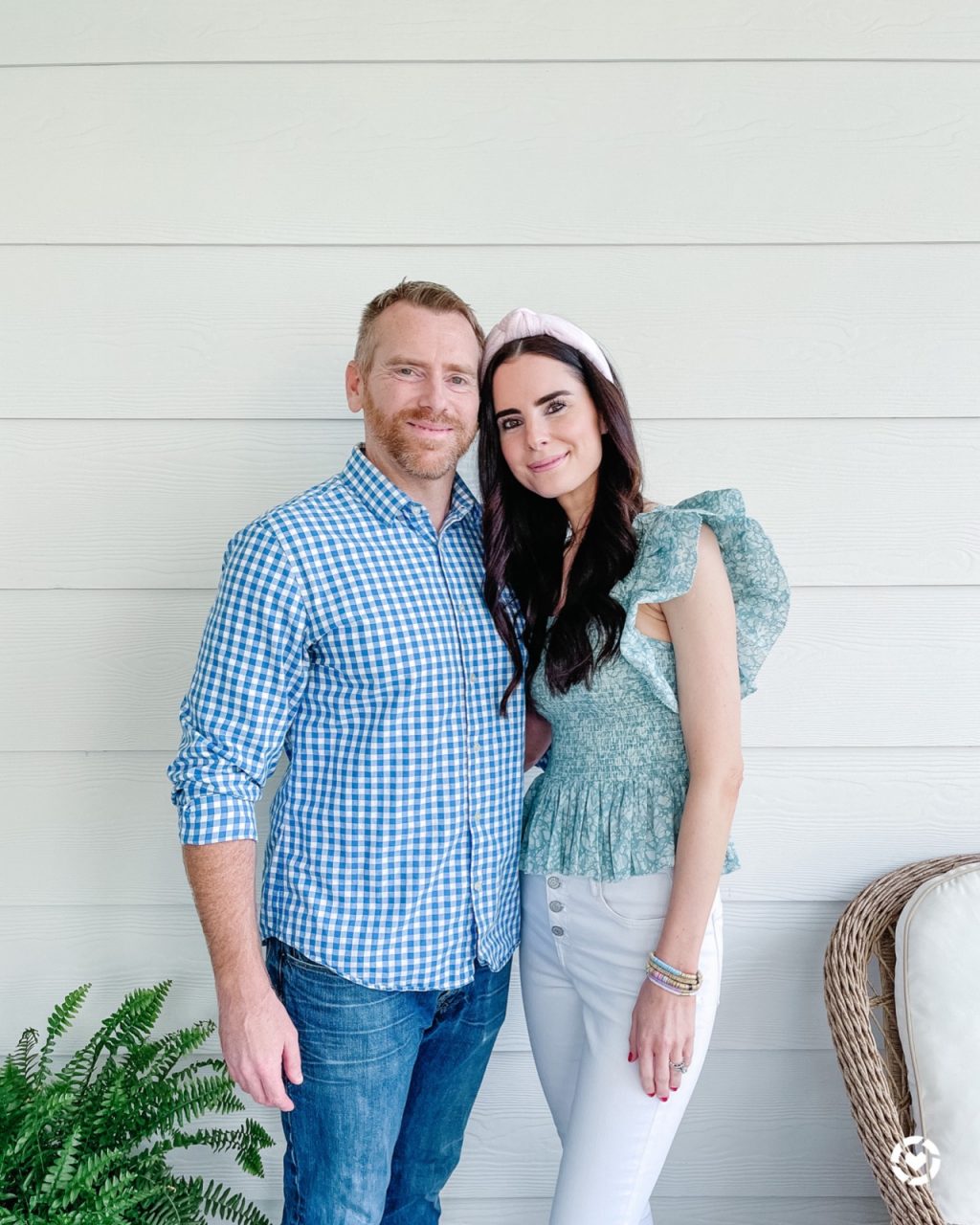 We also celebrated Mother's Day last weekend – May is such a busy time with both mine and Harper's birthdays rounding out the month. I've already decided that I'd really love to get my cartilage pierced and get a nice double diamond stud from Lindsey Leigh. I'm all about affordable accessories, but I'll admit that I now like to wear real diamonds in my ears since I keep my earrings in 24/7 now, so they won't get irritated. It's crazy how I used to remove them every night and now I keep five earrings in at all times – I just find it easier.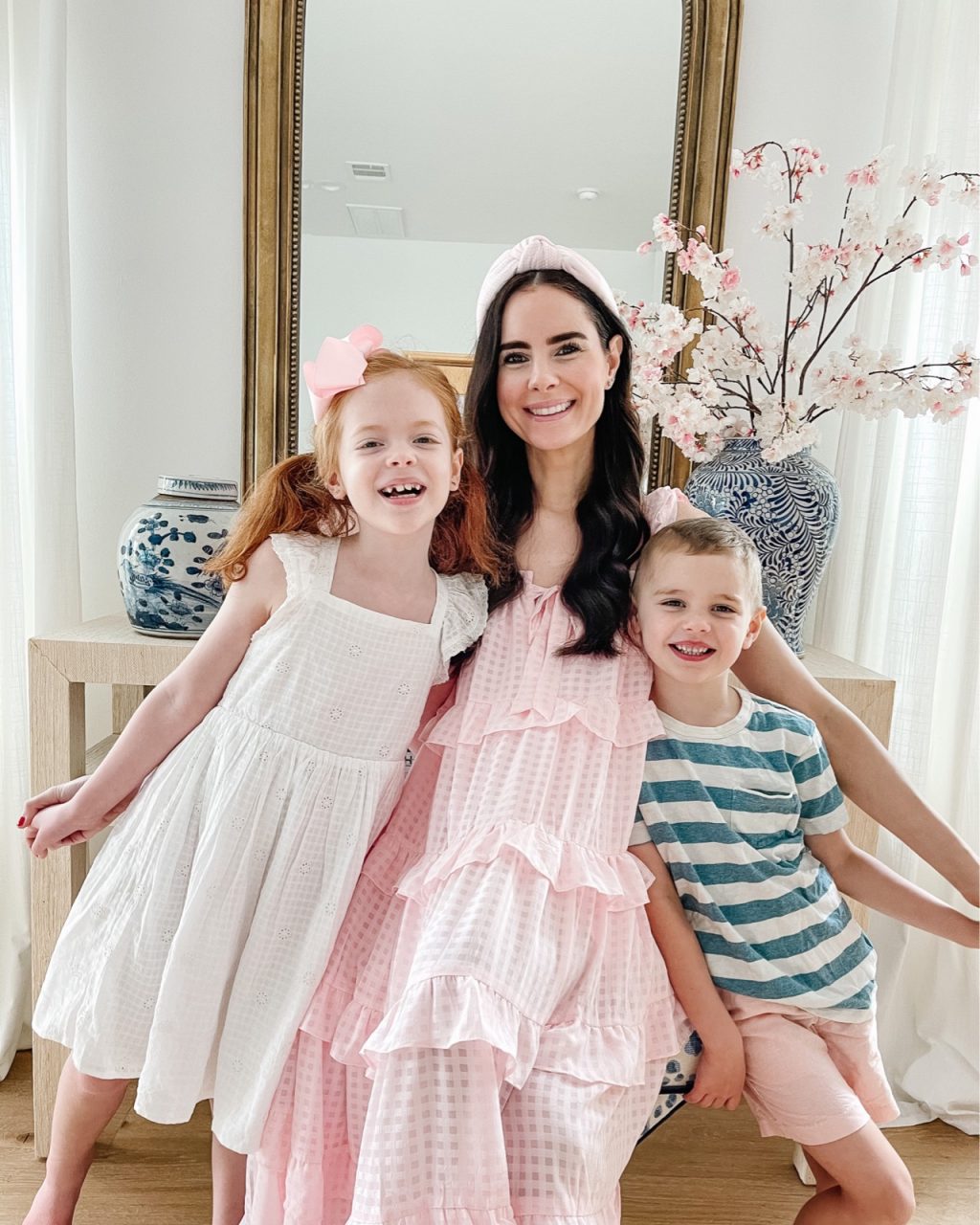 FOUR
Last week I shared that I was listening to the After series and I'm already on book freaking three. This series sucks you in, despite the fact that the writing leaves much to be desired, I think because I'm listening on Audible it's maybe not as bothersome. Tessa and Hardin have quite the relationship and it's full of the kind of drama I like to read about others but don't want in my own life LOL. Listen, I'm judging myself for liking this series, but it is what it is and it has over 9000 5-star ratings, so I guess I'm not alone. If you want a well written YA series, I love The Thousandth Floor trilogy.
FIVE
Here are some of my recent purchases:
I'm wearing the Eyelet dress in a size small – it's so cute and the sleeves are darling!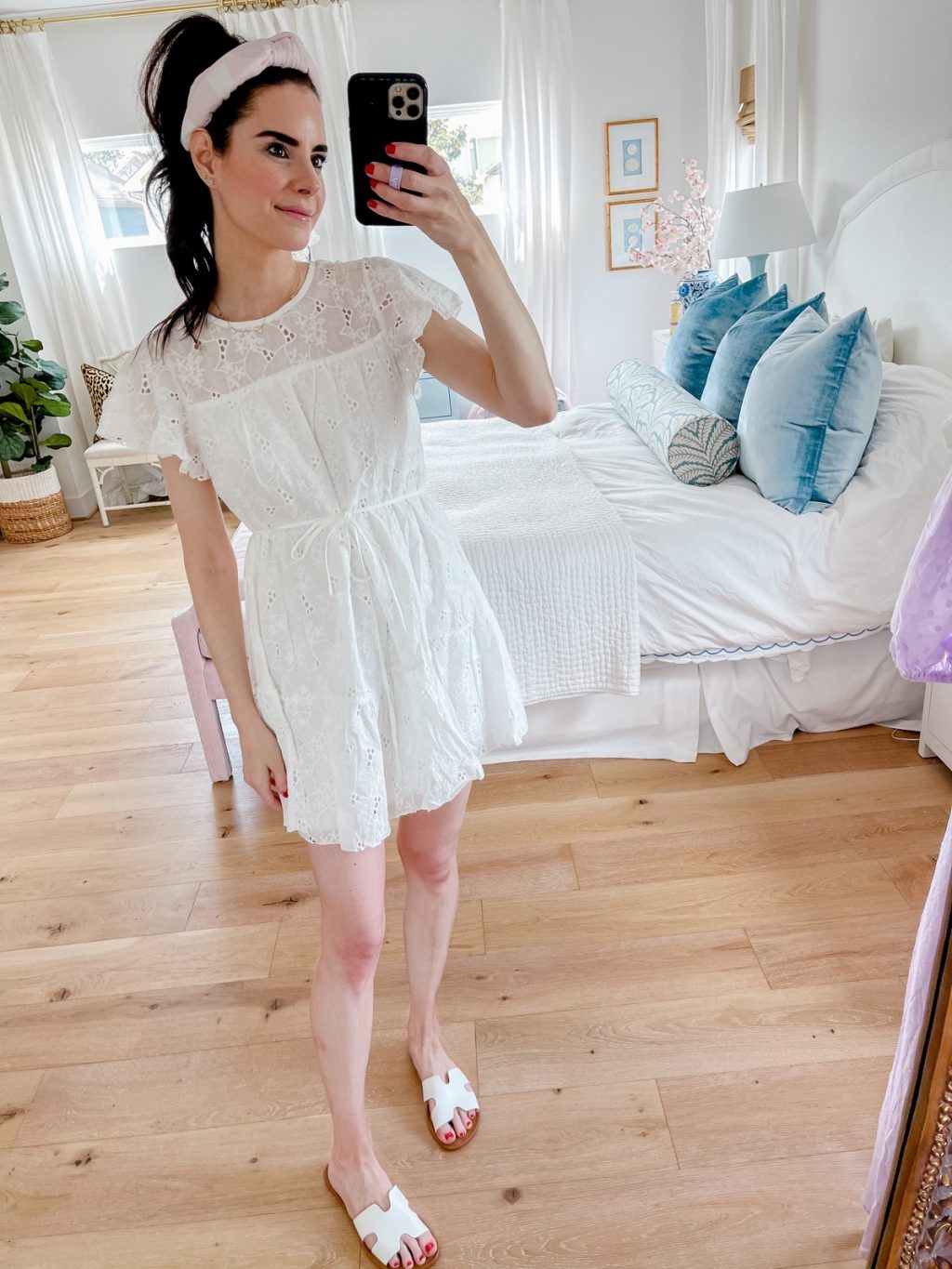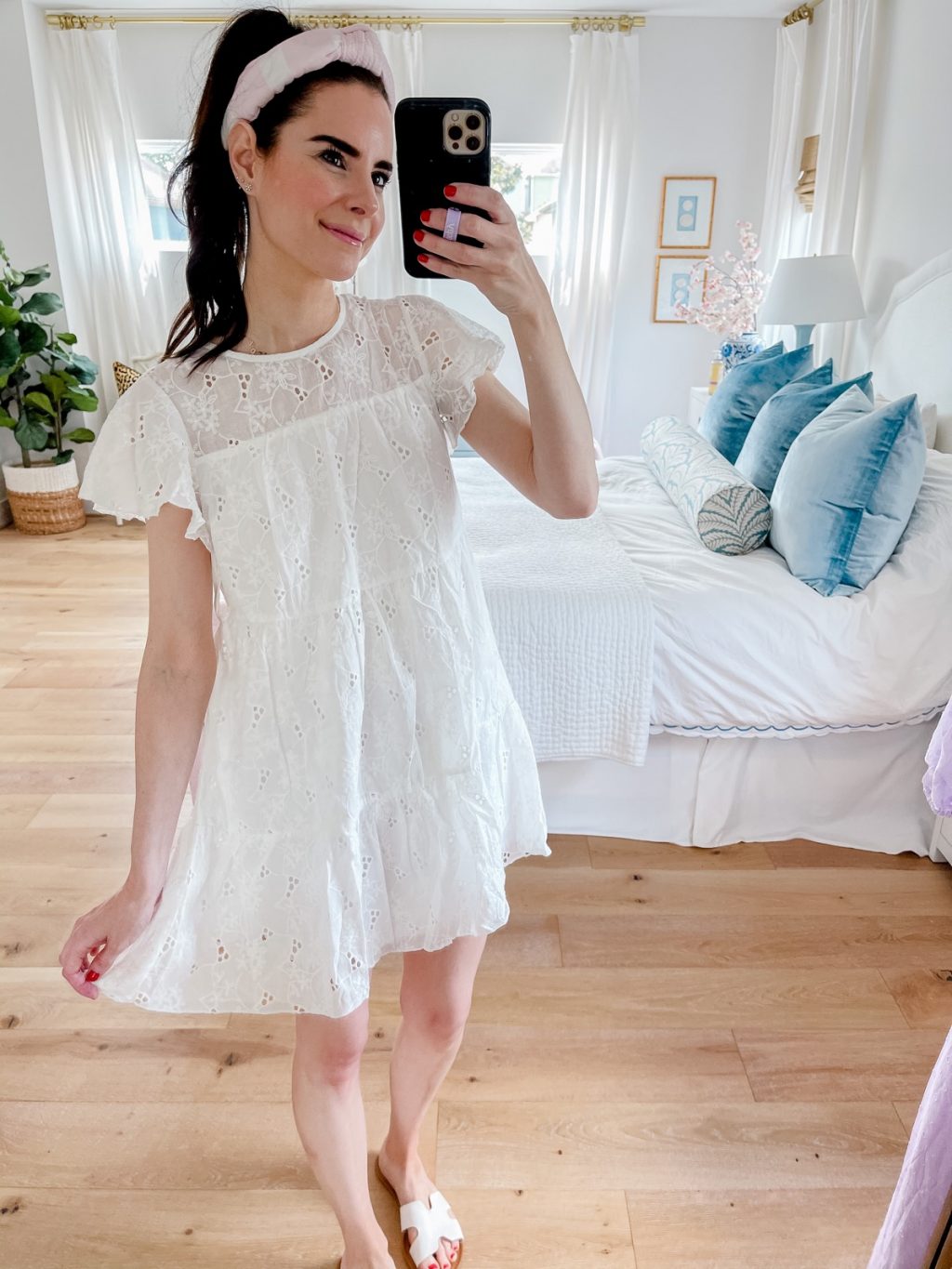 This eyelet top also came in yesterday (size medium) and I love it! The neckline and sleeves are so feminine and pretty – a great buy for summer and super lightweight.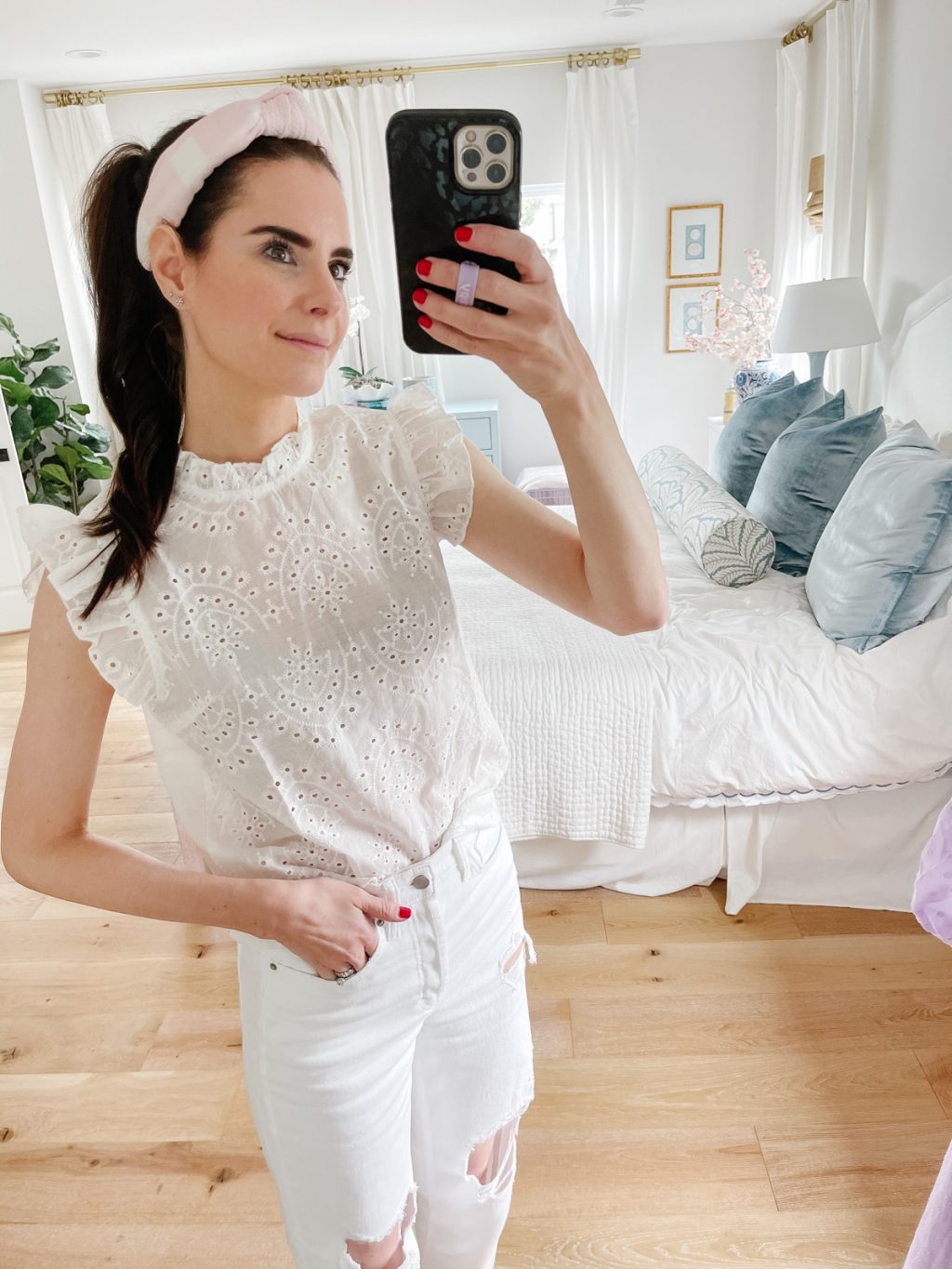 I have something very exciting coming up Monday – stay tuned! It has been a goal of mine for a long time!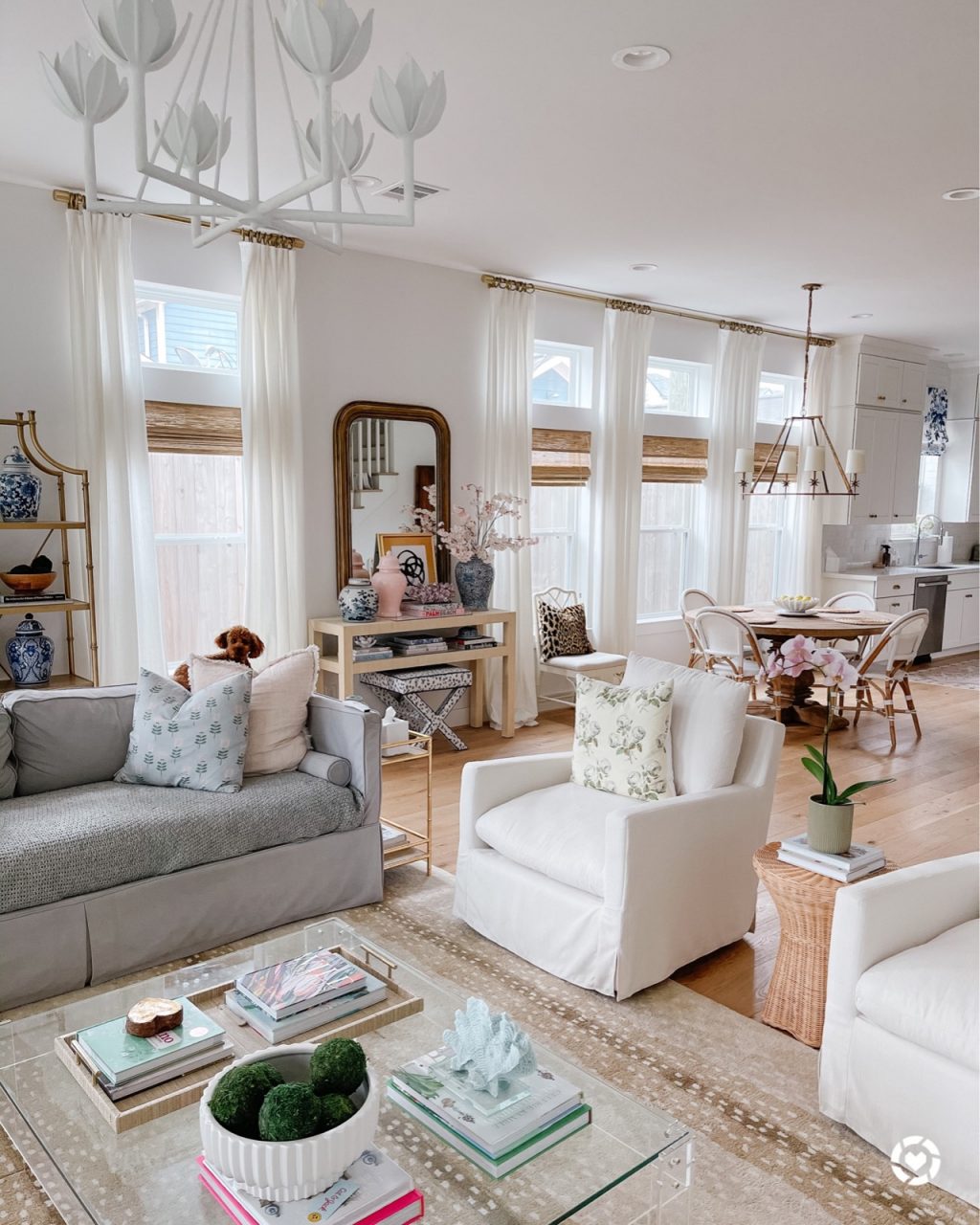 Have a great weekend!
SHOP THE POST:


Shop the Post