I get a lot of messages about Shein – most notably, "how's the quality?" The quality and sizing varies by item (it's very important to read the reviews for each item you're purchasing because there are great notes on sizing from others who purchased the item). Some items are similar in quality to Amazon/Gap/Old Navy and some to Nordstrom and other online boutiques.
Here's what I've learned over the years – most online boutiques, including ones that sell dresses identical to the ones on Shein, all get them from the same manufacturers – so you're paying $60-$80 for a dress that is $23 on Shein (I know this, because I ordered identical dresses from an online boutique and they were identical). I'm not saying this is the case with every single item, but if it looks identical, it probably is – online boutiques might have better marketing/photos, but Shein does show most of their clothing on models, so it's easier to see what you're getting. Shein basically "cuts out the middle man."
I like to wear dresses in the summer and on vacations, so it's always fun to splurge on a few classics and also get a bunch of fun styles that are budget-friendly. I've always tried to showcase style at all price points, and I've been impressed with my recent Shein finds.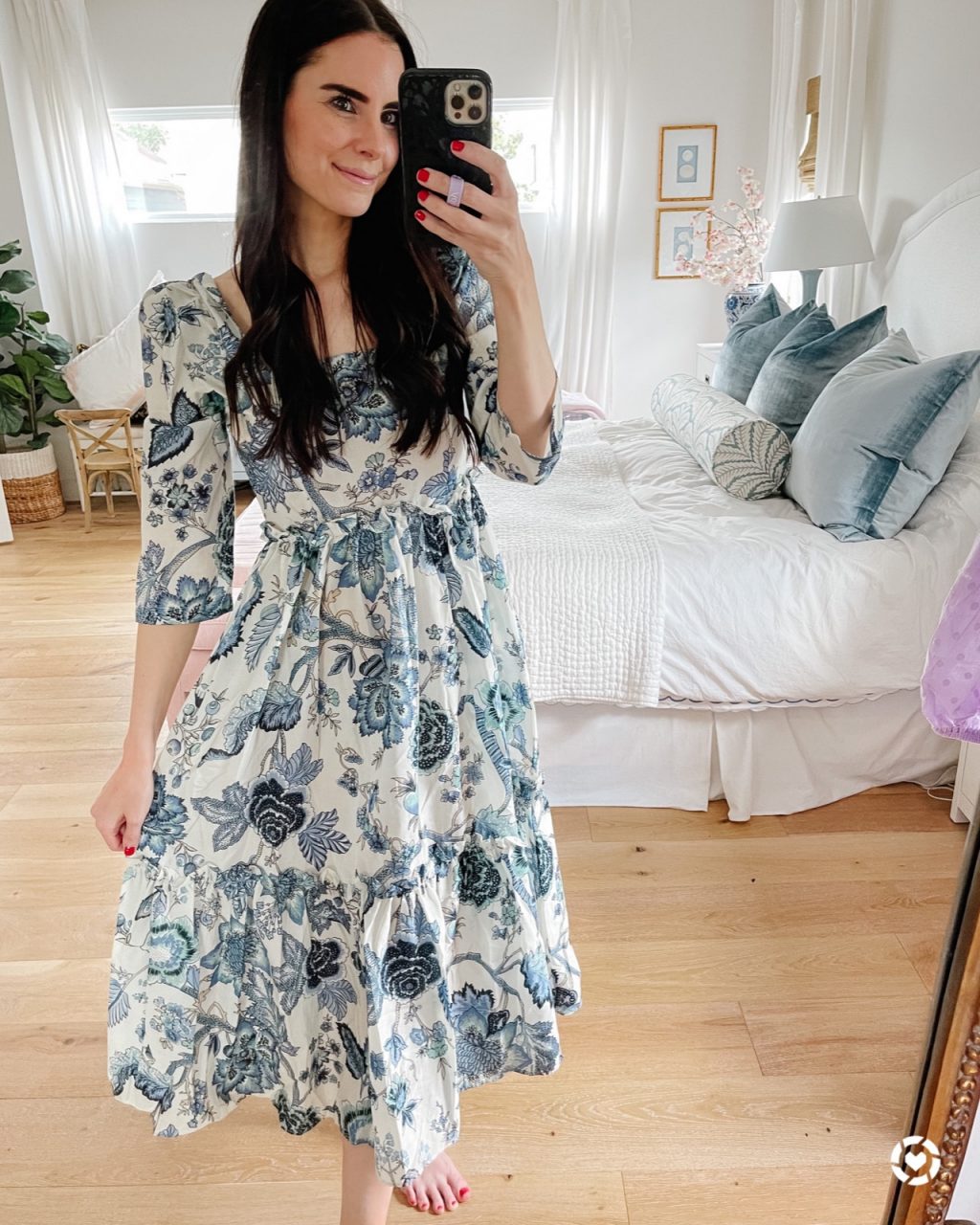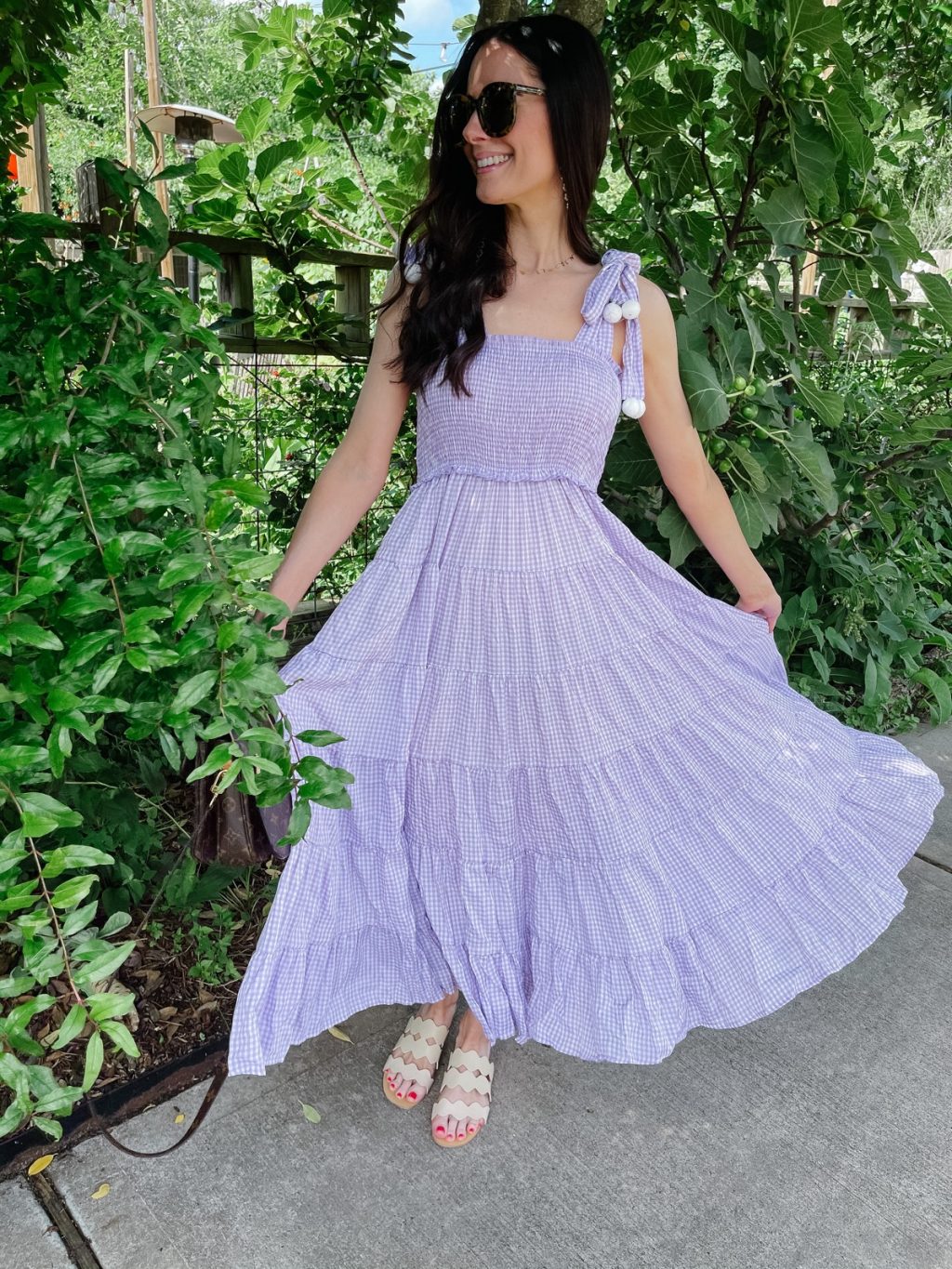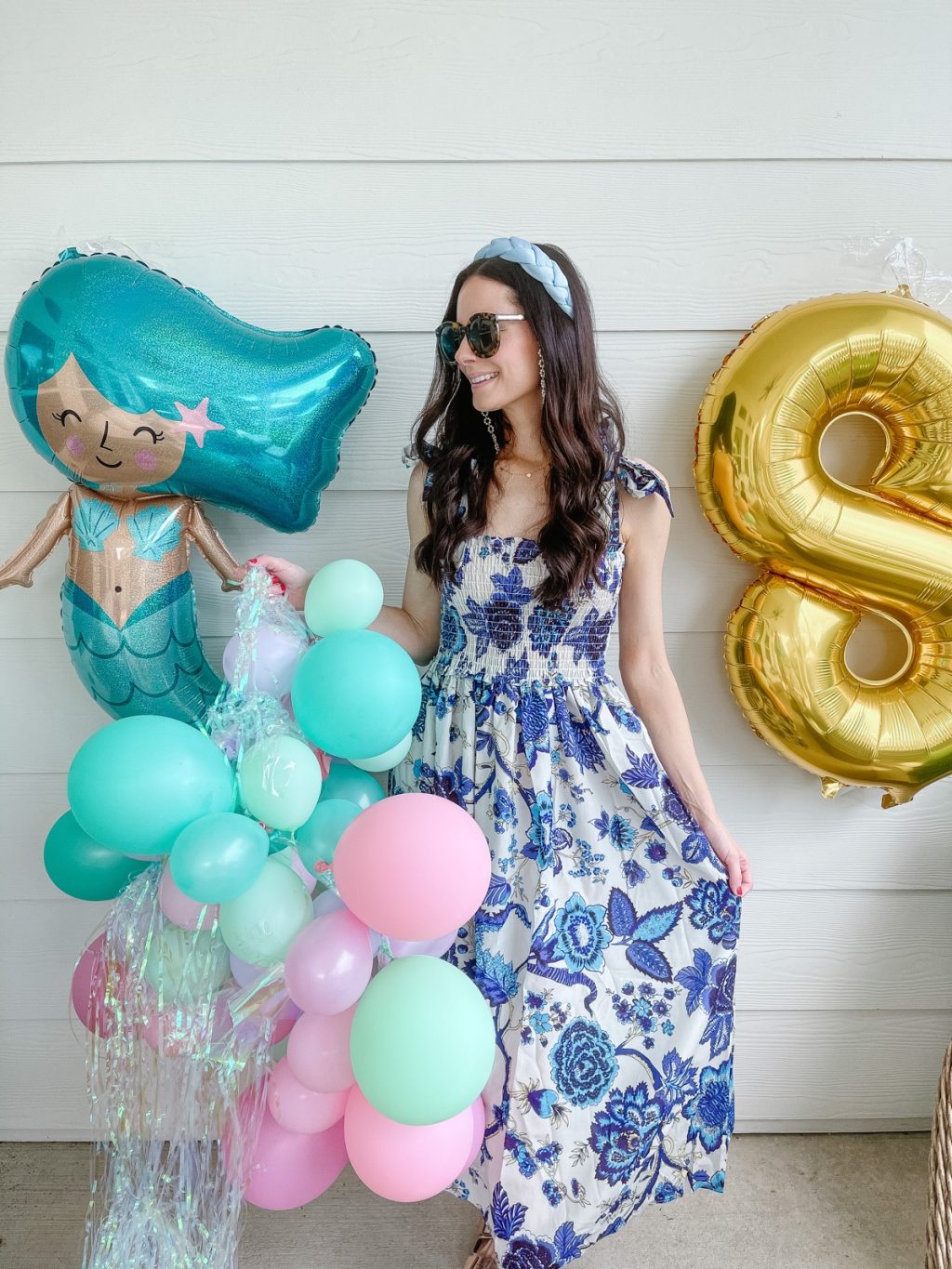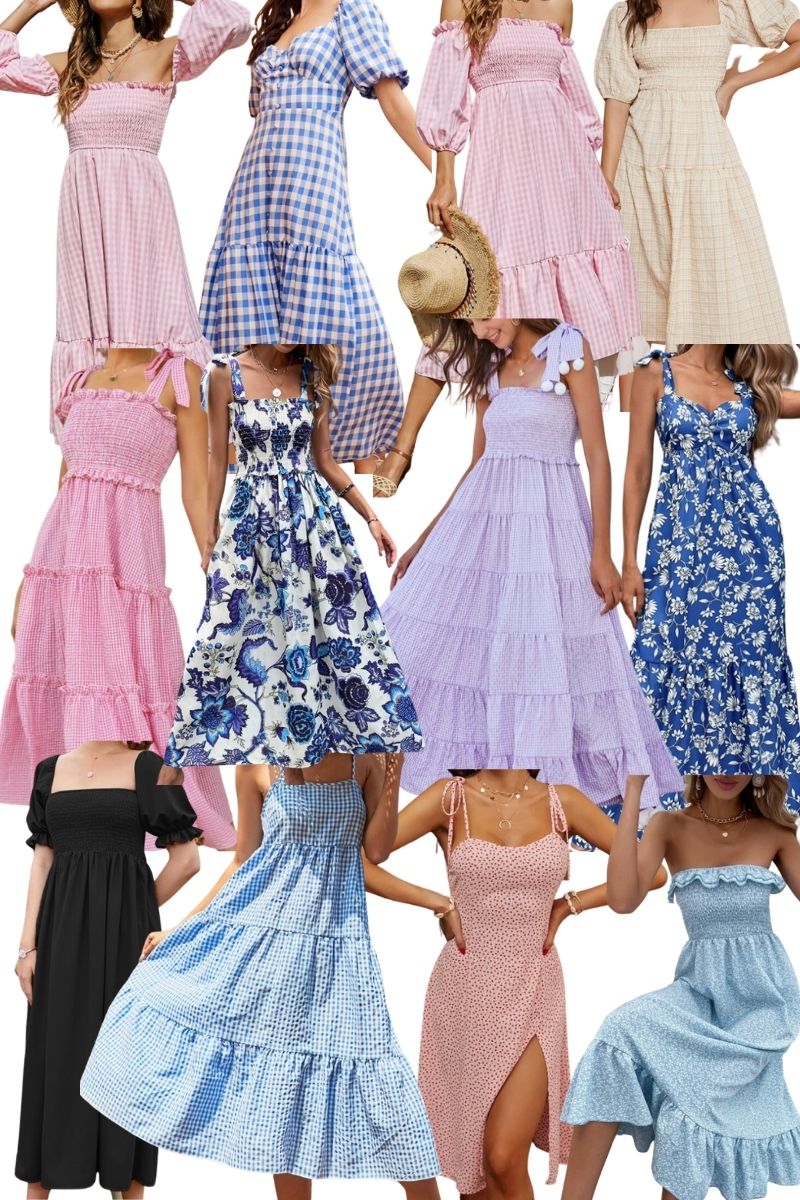 gingham dress | gingham puff sleeve dress | gingham off the shoulder dress | blue and white maxi dress | pink tie shoulder dress | floral print dress|purple gingham tie shoulder dress (also on amazon here)| black puff sleeved dress | pink tie shoulder knee length printed dress | blue gingham dress | blue ruffle trim dress |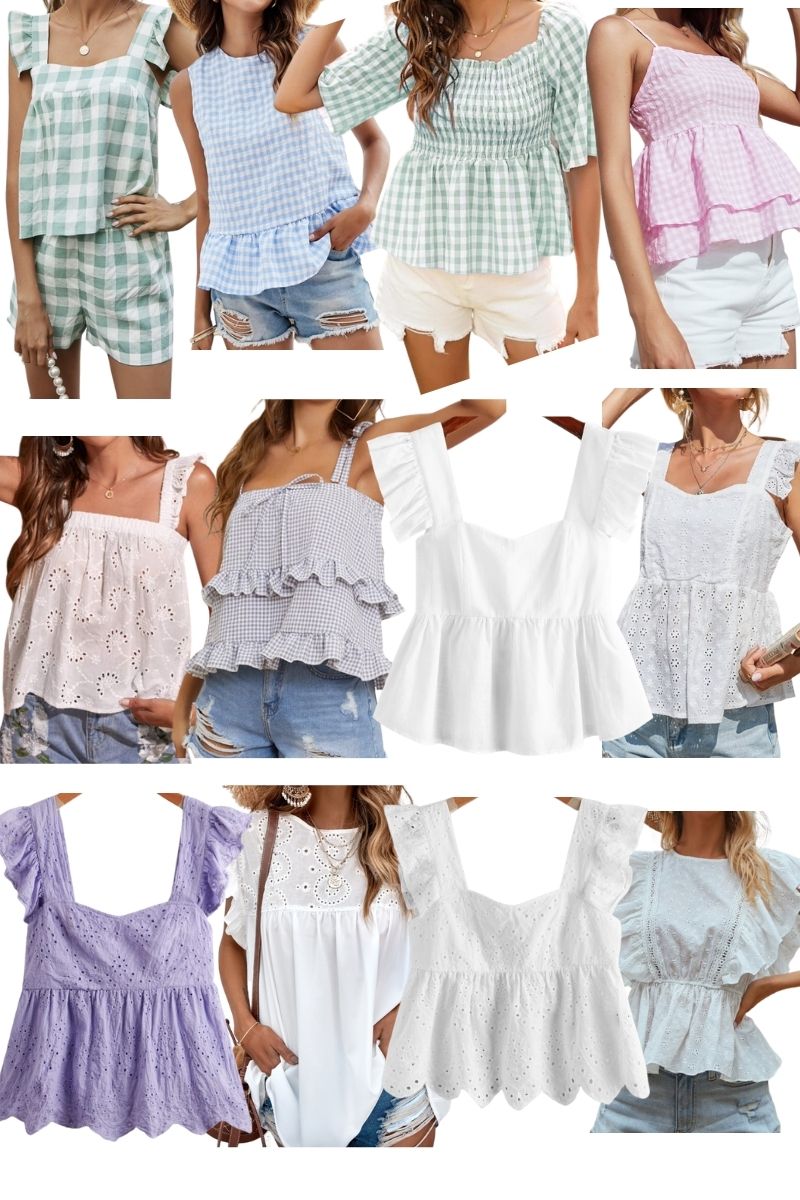 green gingham top | blue gingham top | green gingham peplum top | pink gingham tank | white flutter sleeve tank | white peplum top | gingham layered ruffle top | eyelet peplum top | purple peplum top | scalloped eyelet tank | eyelet detail flutter sleeve tee | ruffle trim peplum blouse
Have a great week!
SHOP THE POST


Shop the Post