Canada lifted some of their travel restrictions recently so after not seeing my mom since Nov. 2019, she was finally able to visit us here in Houston!
It was a longer visit than usual – two weeks, which allowed us to spend a lot of time together and do more than we usually get to. We didn't do many indoor activities other than going out for dinner a few times, but we went to the pool a lot to beat the insane level of heat and humidity we're having right now.
Here are some snapshots from her visit (with links to everything we wore!) This post feels like one of my old school "our weekend" posts – I really miss those!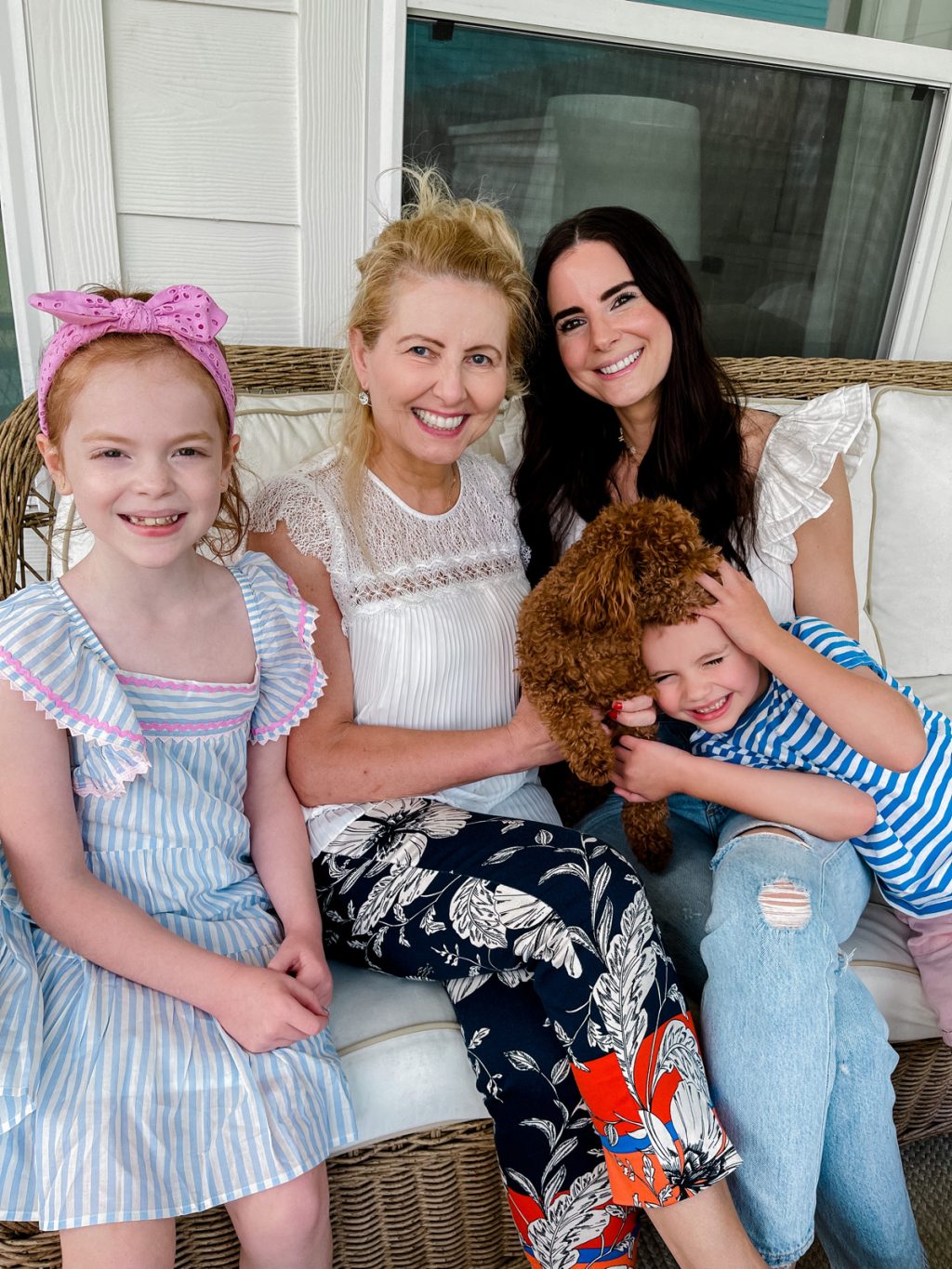 SHOP OUR OUTFITS HERE.
My mom and I both started Invisalign in 2019 and her recent visit was the first time we took a photo together after completing both of our treatments. I can't believe how much better our smiles both look!
We also both used the Opalesence Go whitening treatment while my mom was here and it's amazing – great results! I actually had a dental appointment for a cleaning while my mom was here and my hygienist helped remove some of the stains between my teeth from Invisalign and the whitening kit did the rest!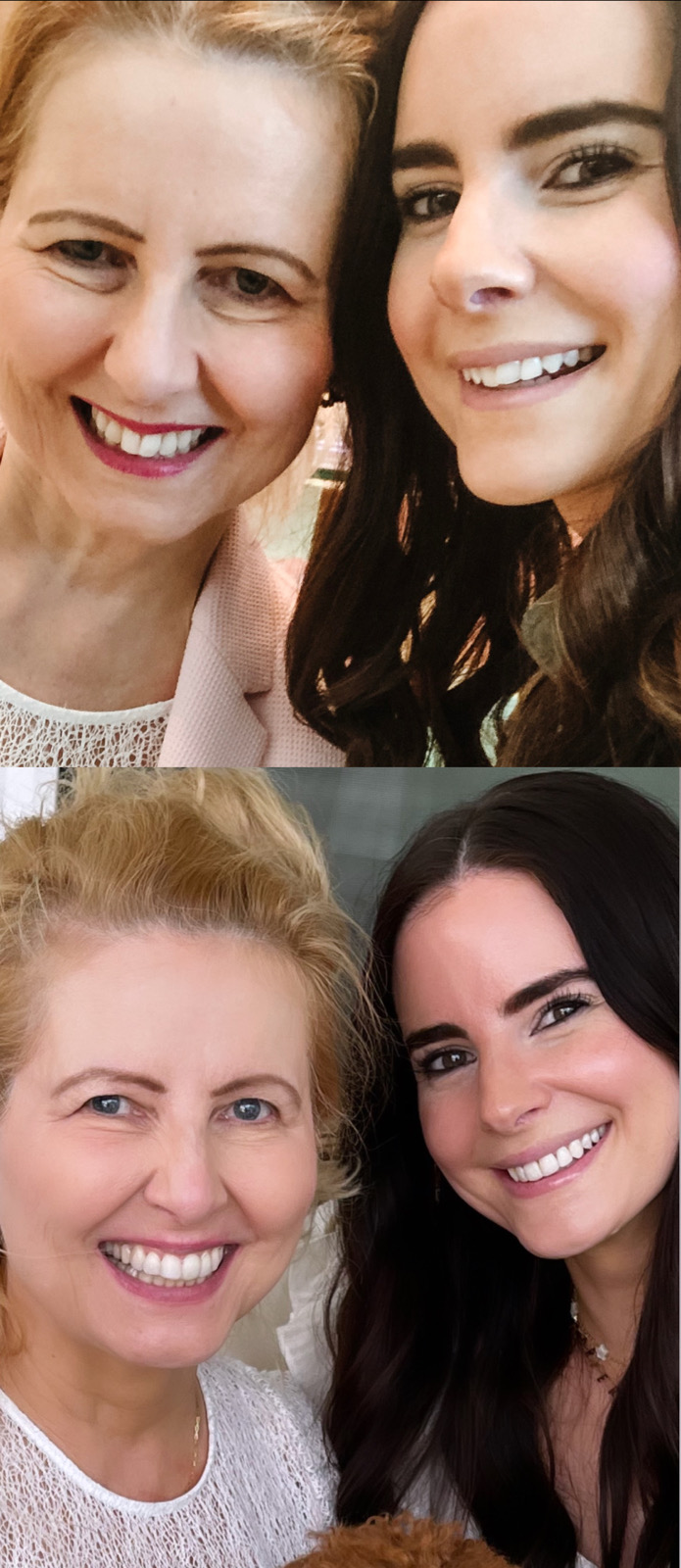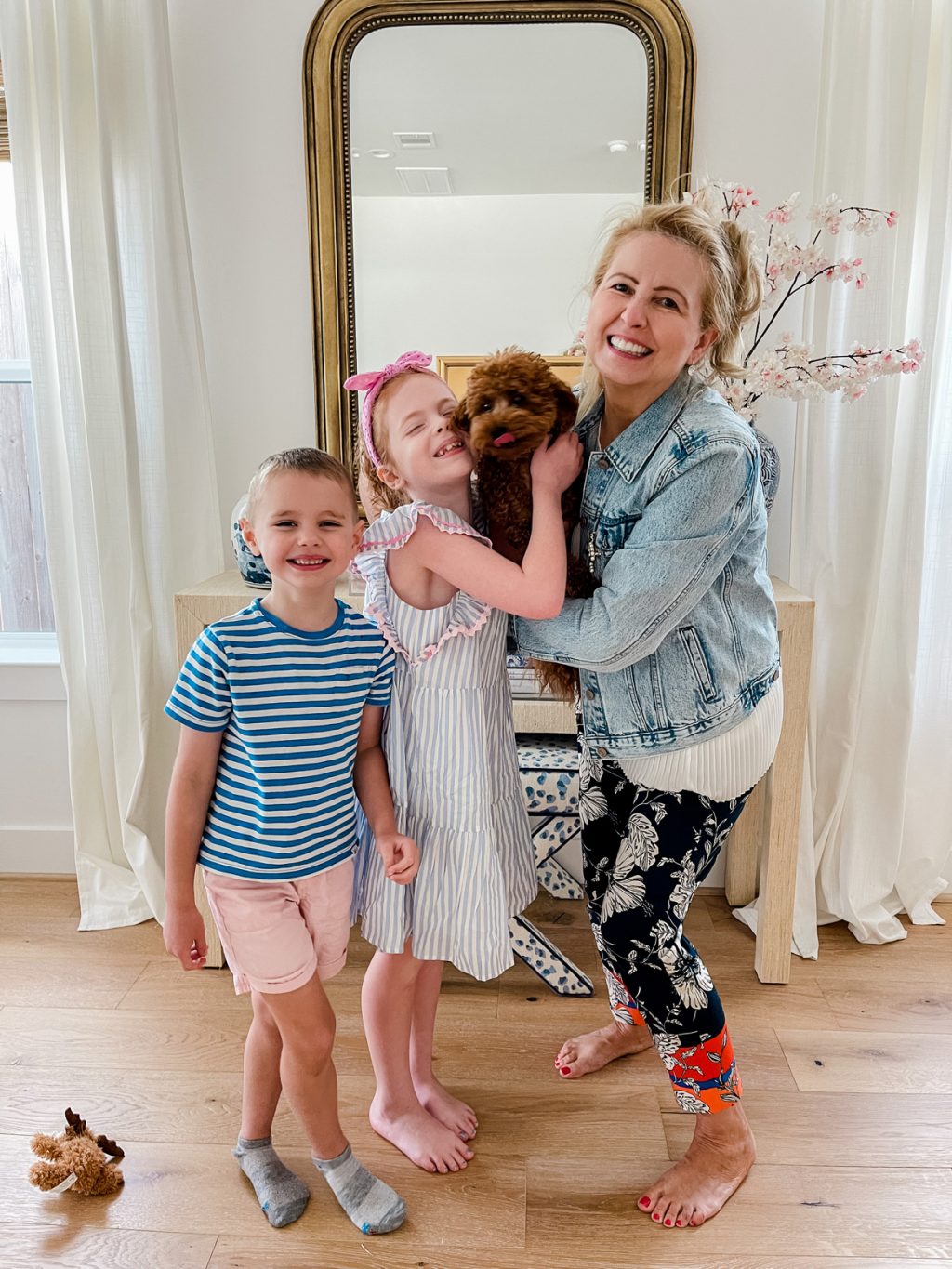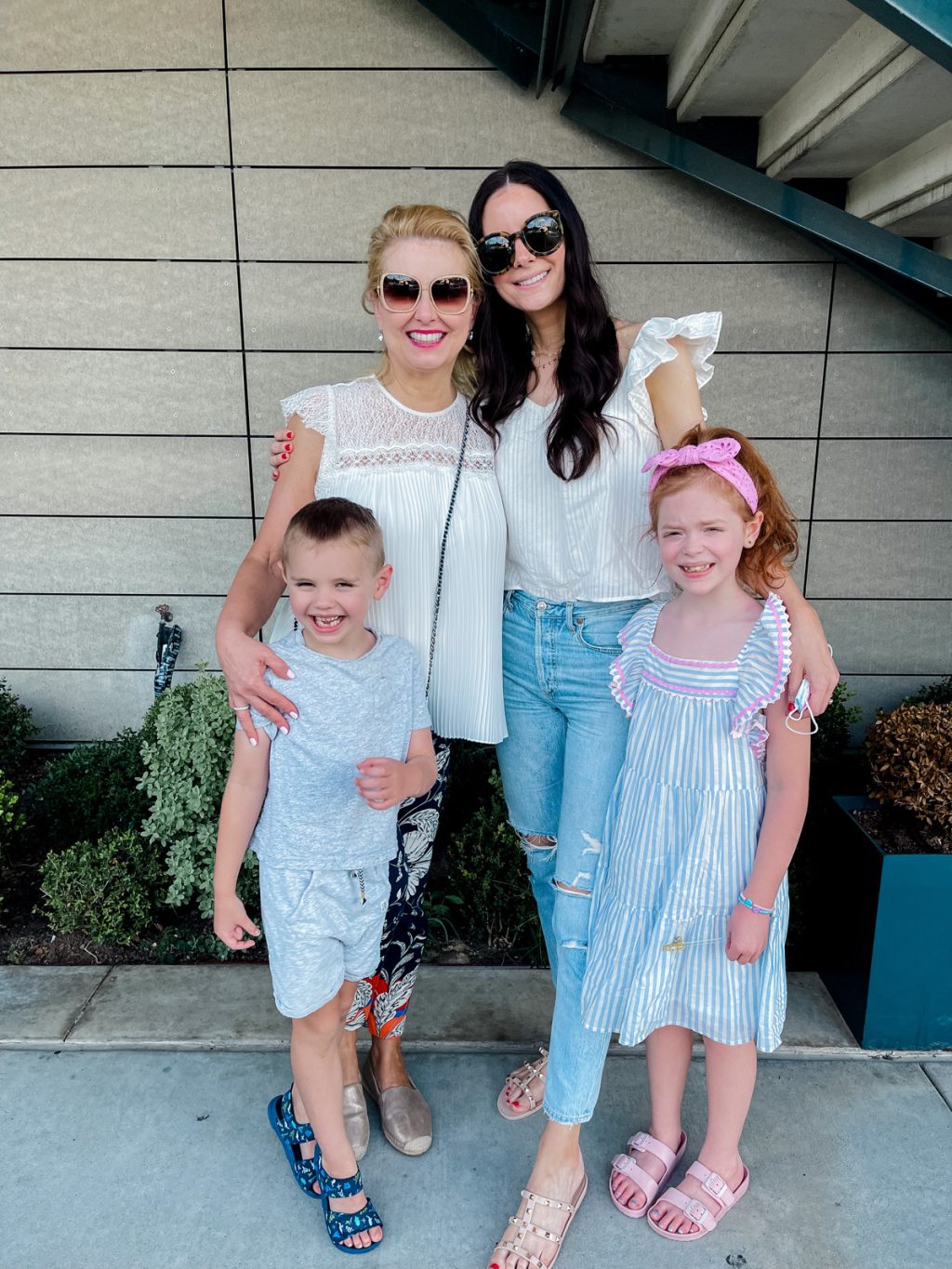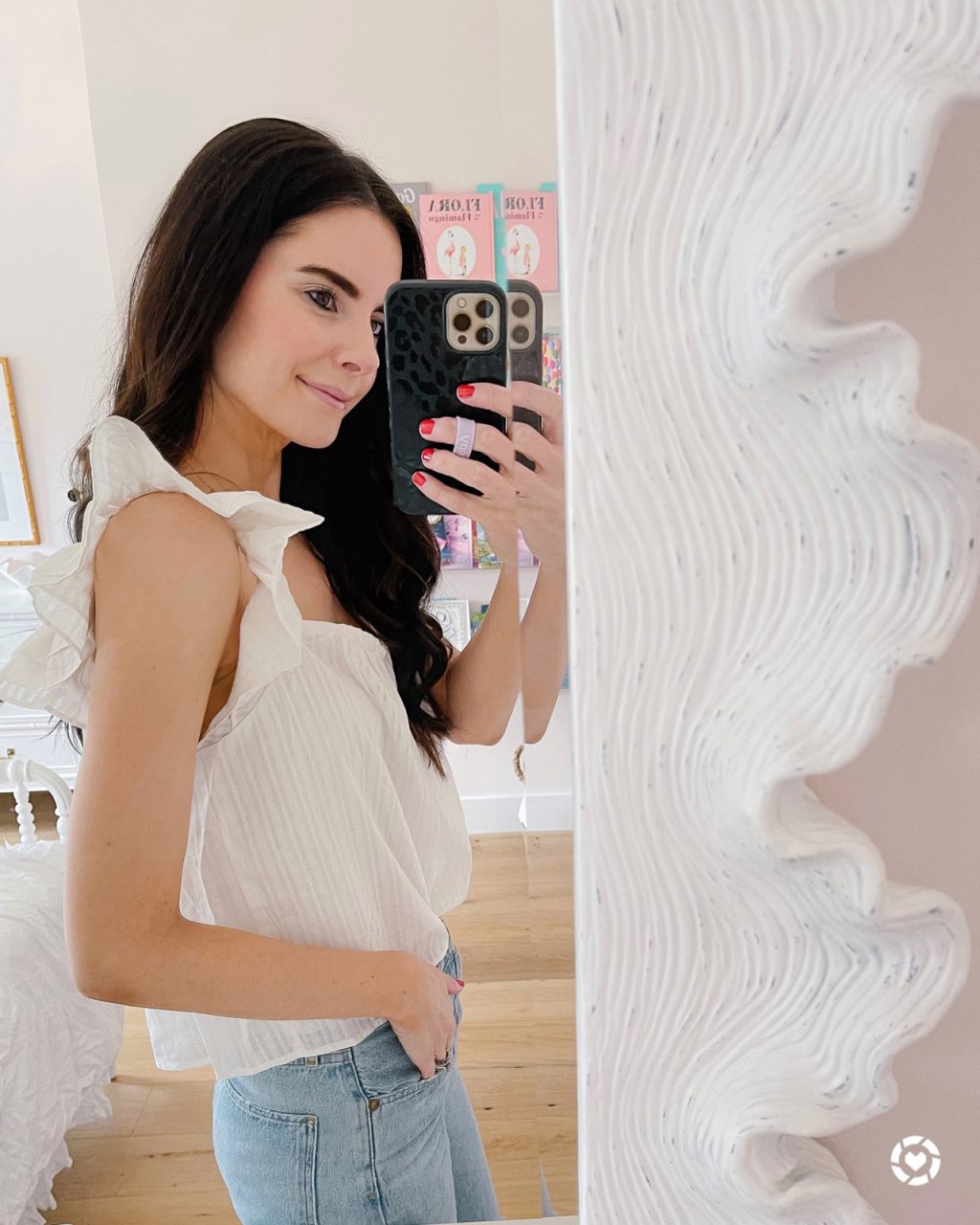 Teddy loved grandma Zuzie too! He's sitting in his new dog bed here.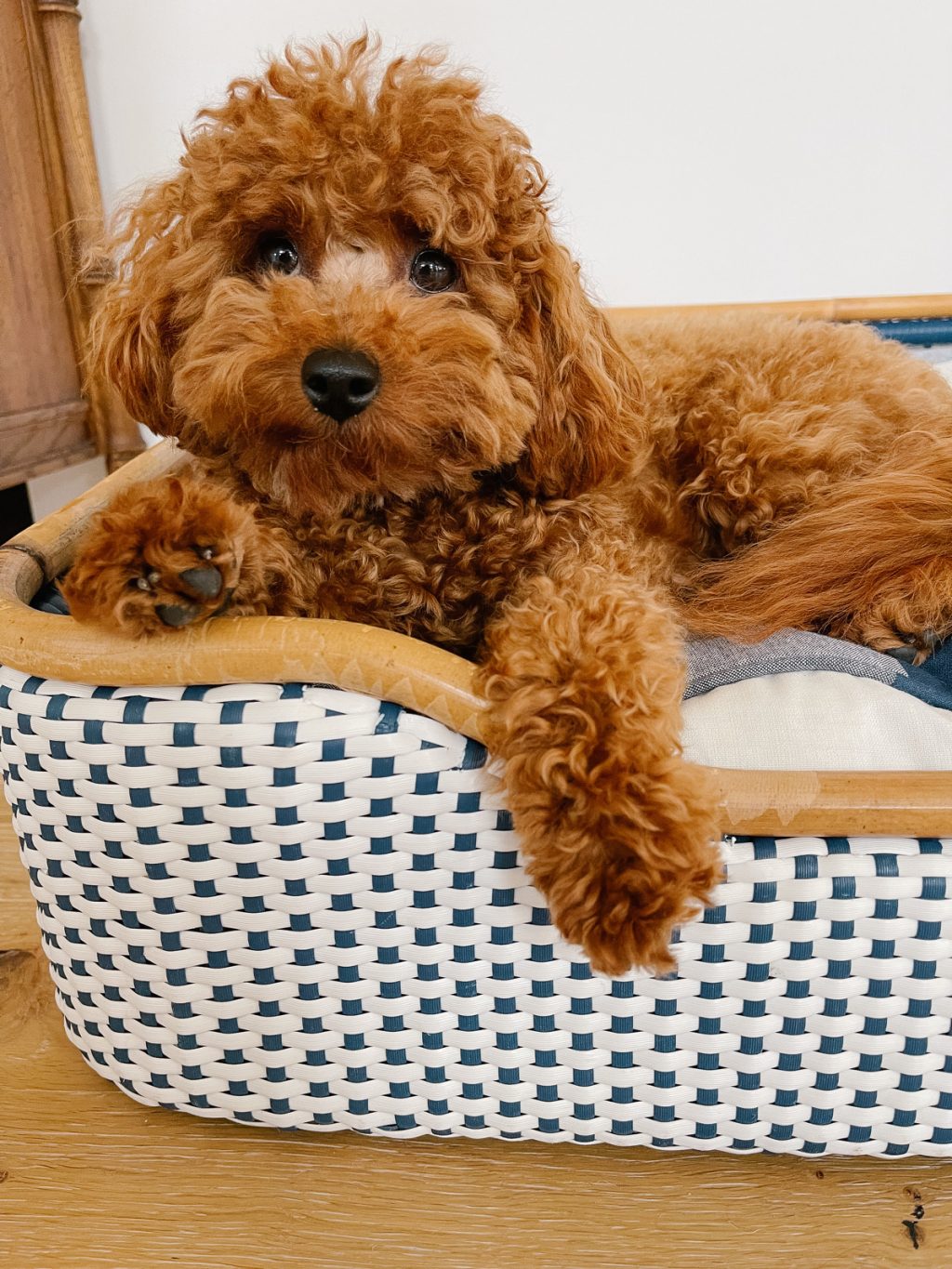 We got the sweetest flower delivery from a local woman-owned floral business here in Houston called Morningside Flowers. The bouquet she created is one of the most stunning ones I've ever received. You can DM her on Instagram to order.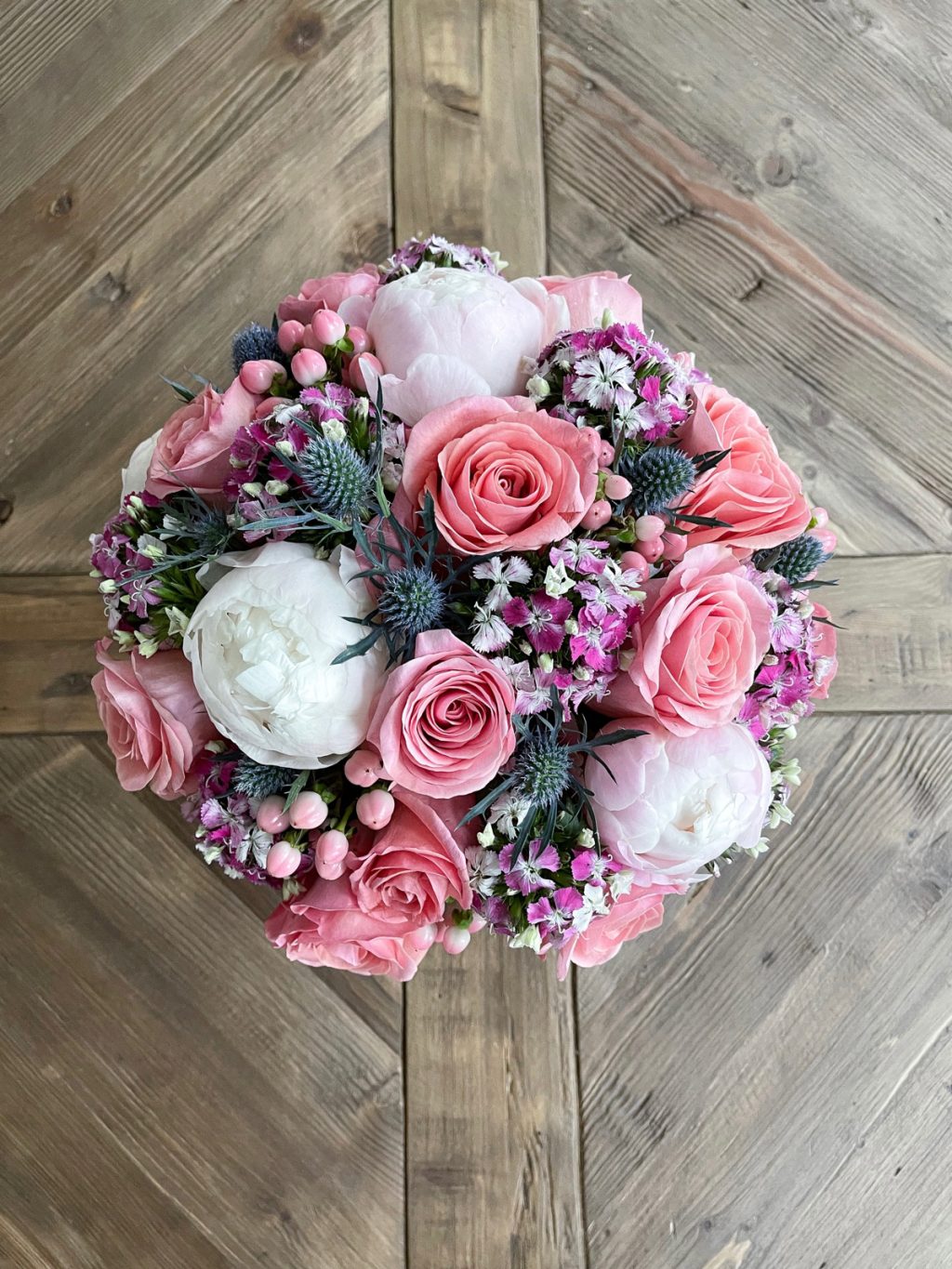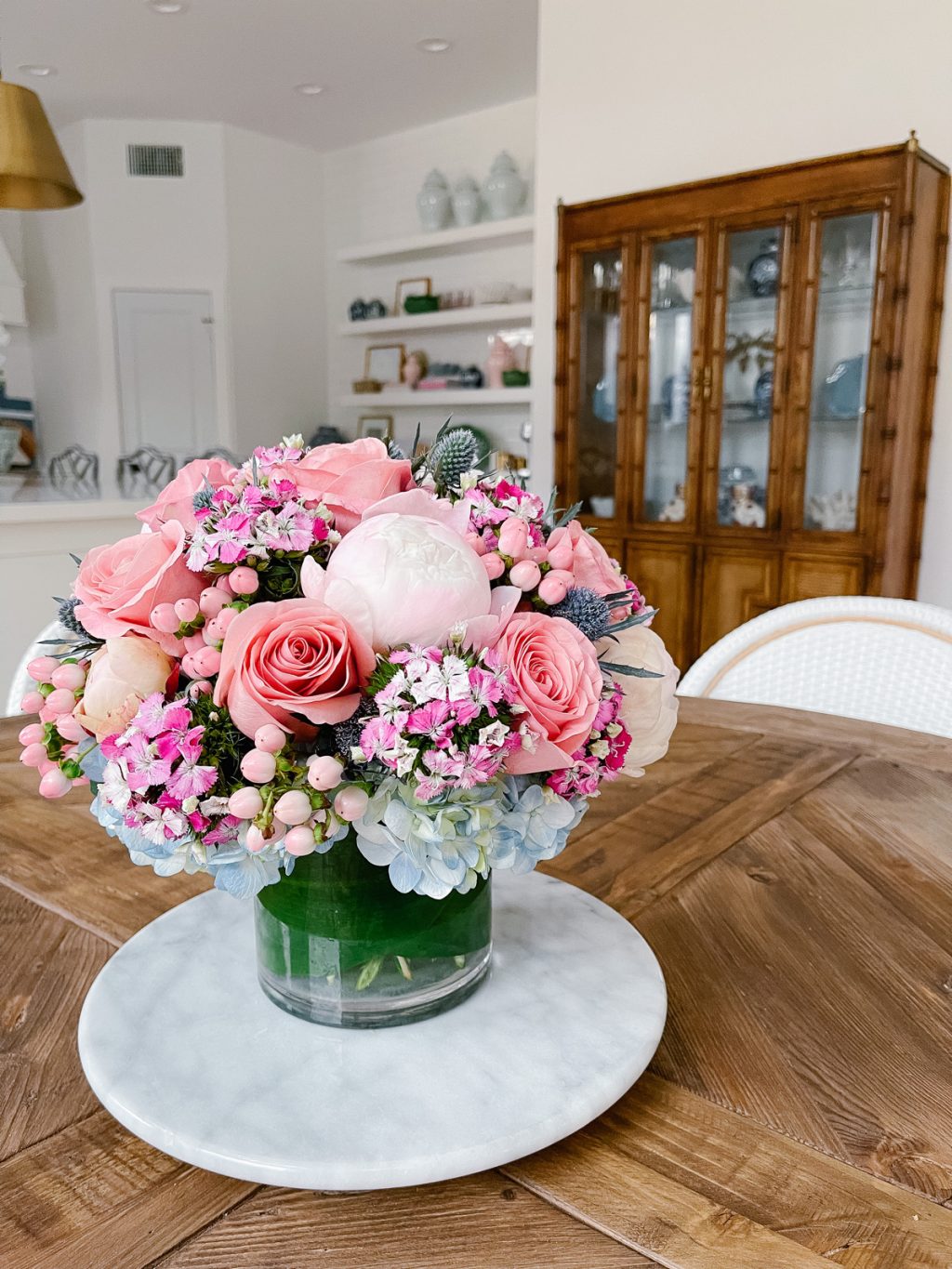 My mom is obsessed with TexMex, so we took her to as many restaurants we could with amazing queso. Link to my outfit here (wearing XS in top and 26 in jeans).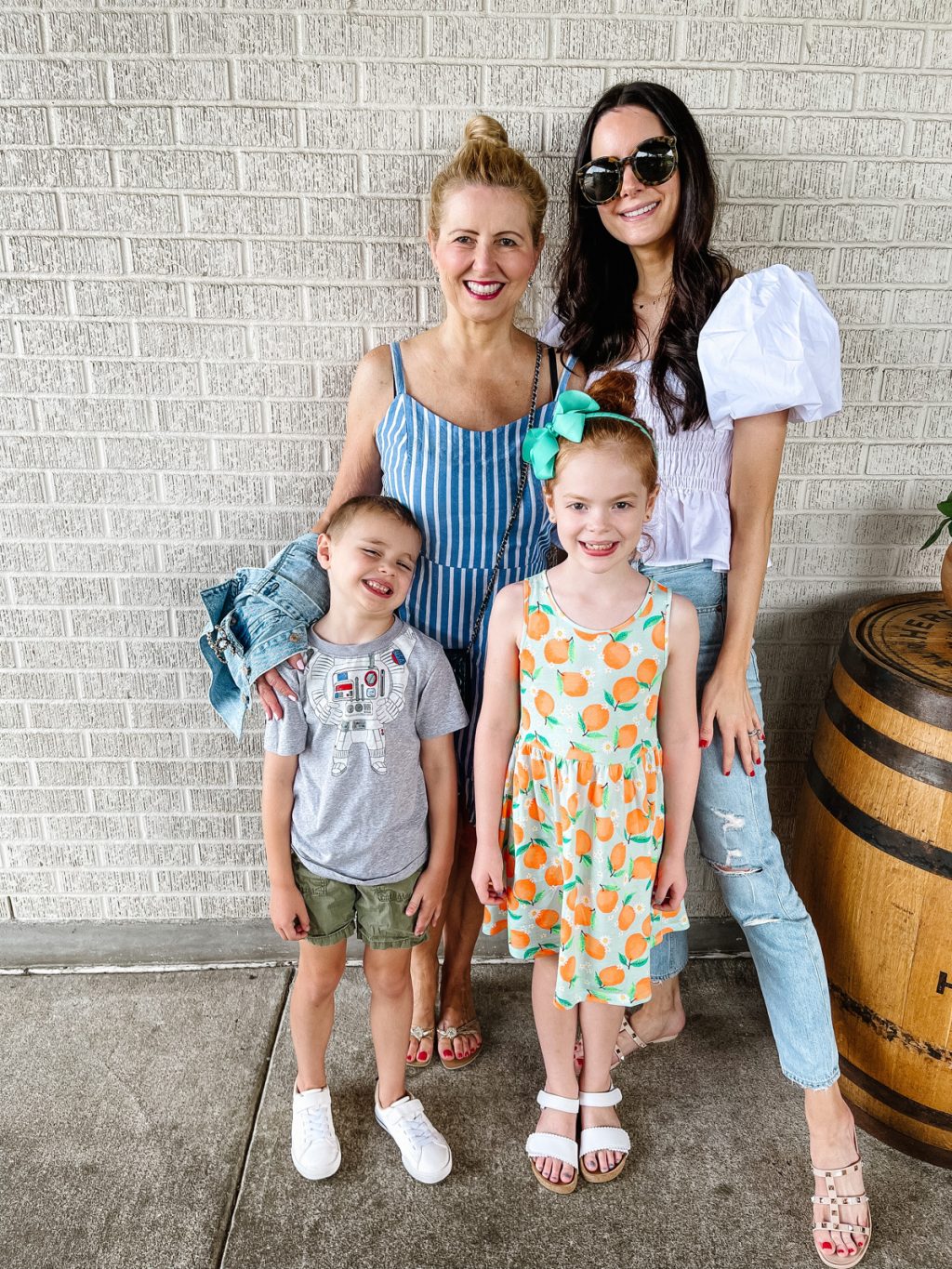 We visited the pool several days of our visit because it was pretty much in the 90s the entire time my mom was here. I wore my nap dress as a cover-up and gave my mom my Ted Baker London swimsuit I got a few years ago. It actually fits her way better than me and looks amazing. Shop our outfits here.
The country club pool was so fun – the kids are really into the waterslides now and L is getting SO confident with his swimming. We haven't had the kids in their lessons since March of 2020, but we've been working with them at the outdoor pool and they're both doing incredibly well!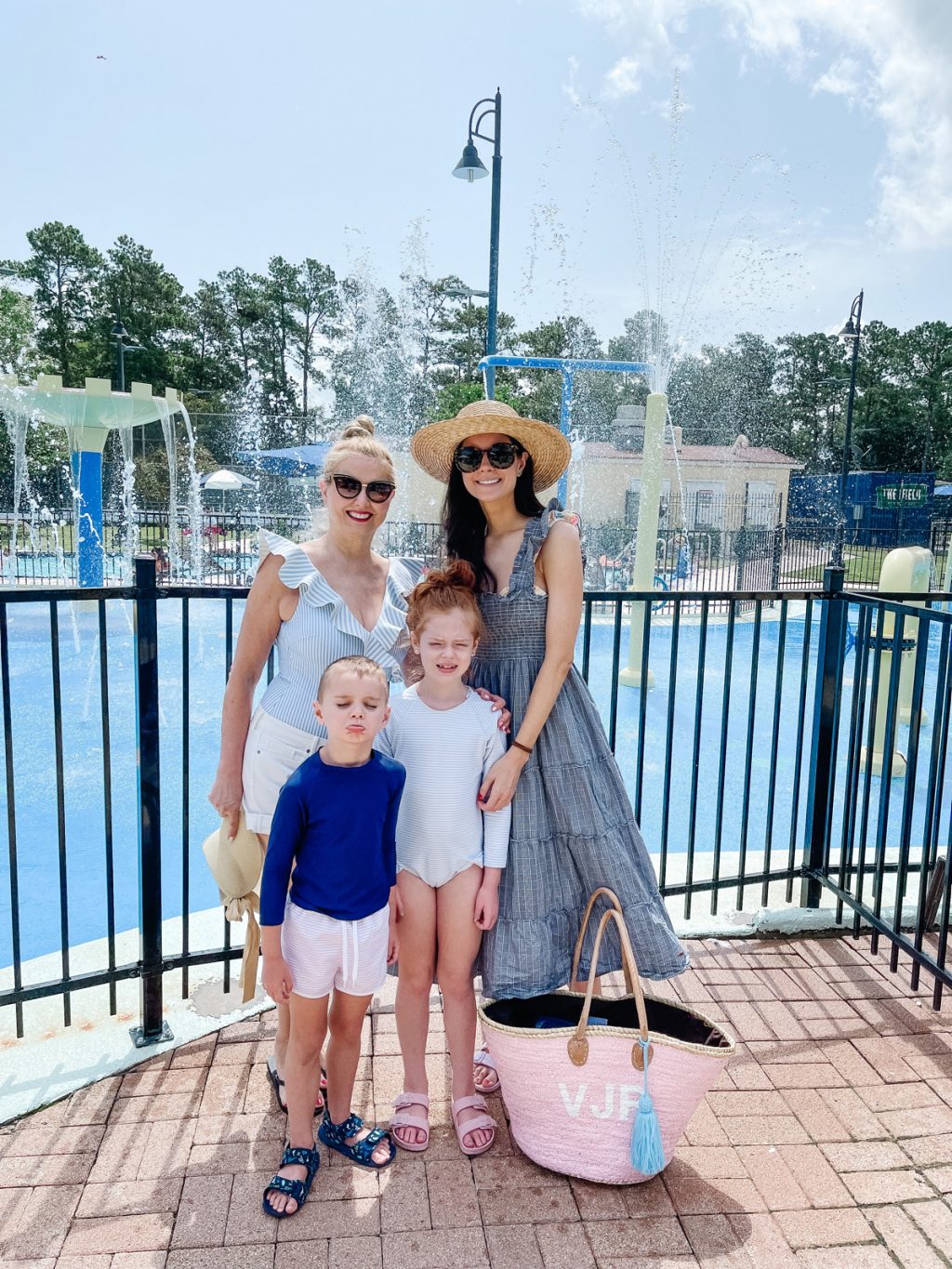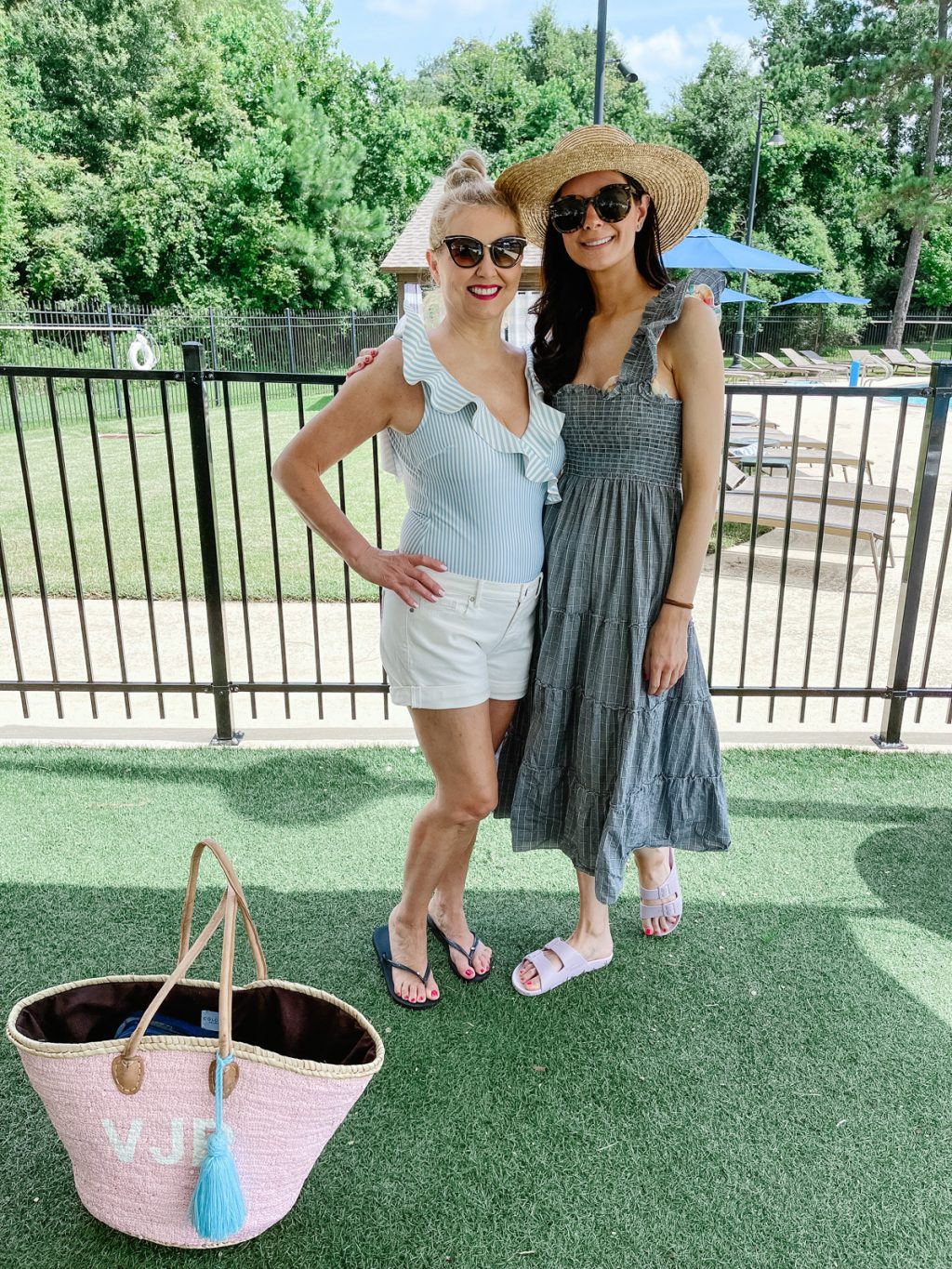 My custom sequin bag is by Colores Collective.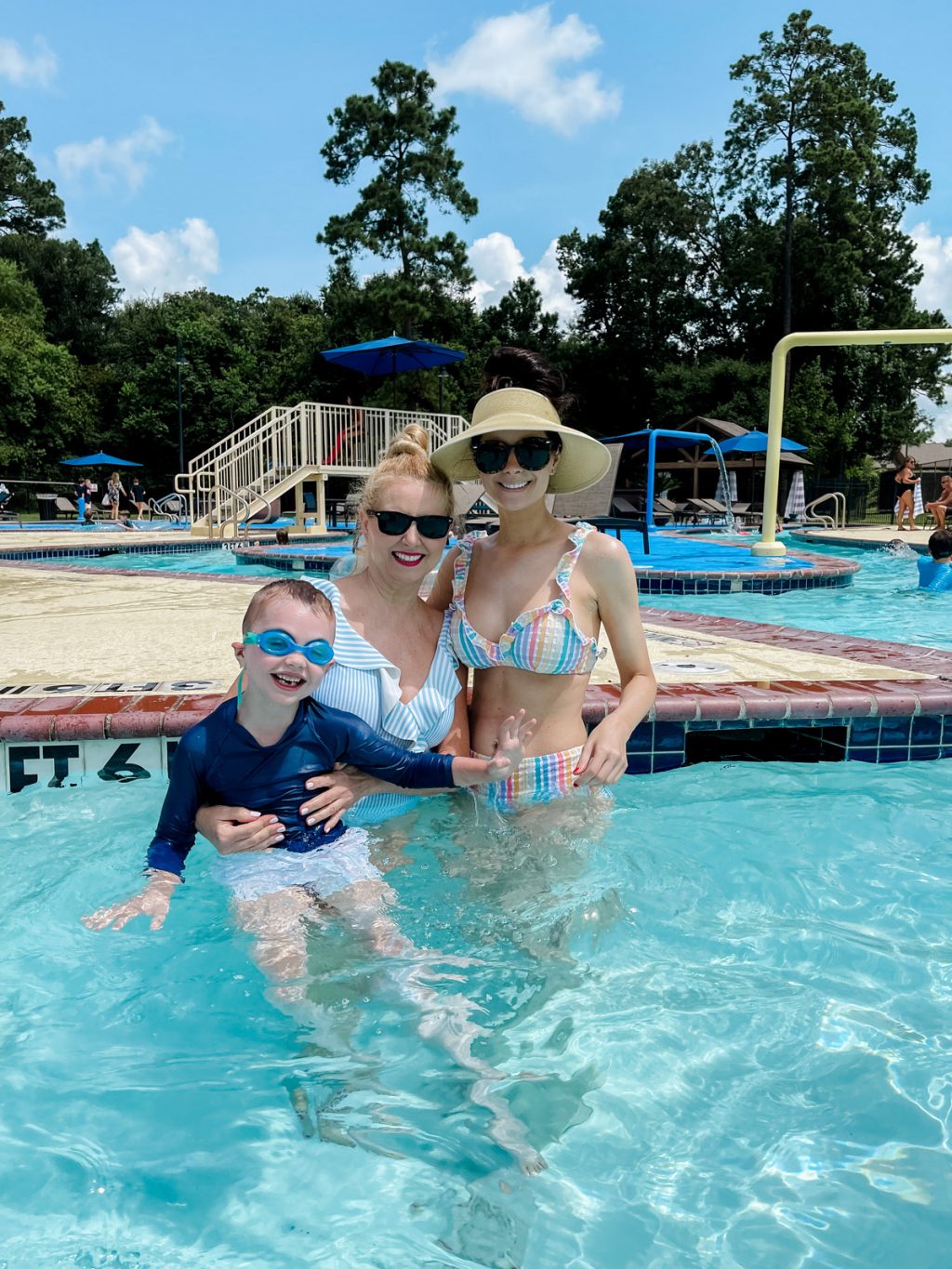 This visor is the best – it has a bow at the back too! My bikini is a new one from J.Crew I scored on major sale.
We had many nights of long conversations and H and my mom had plenty of sleepovers.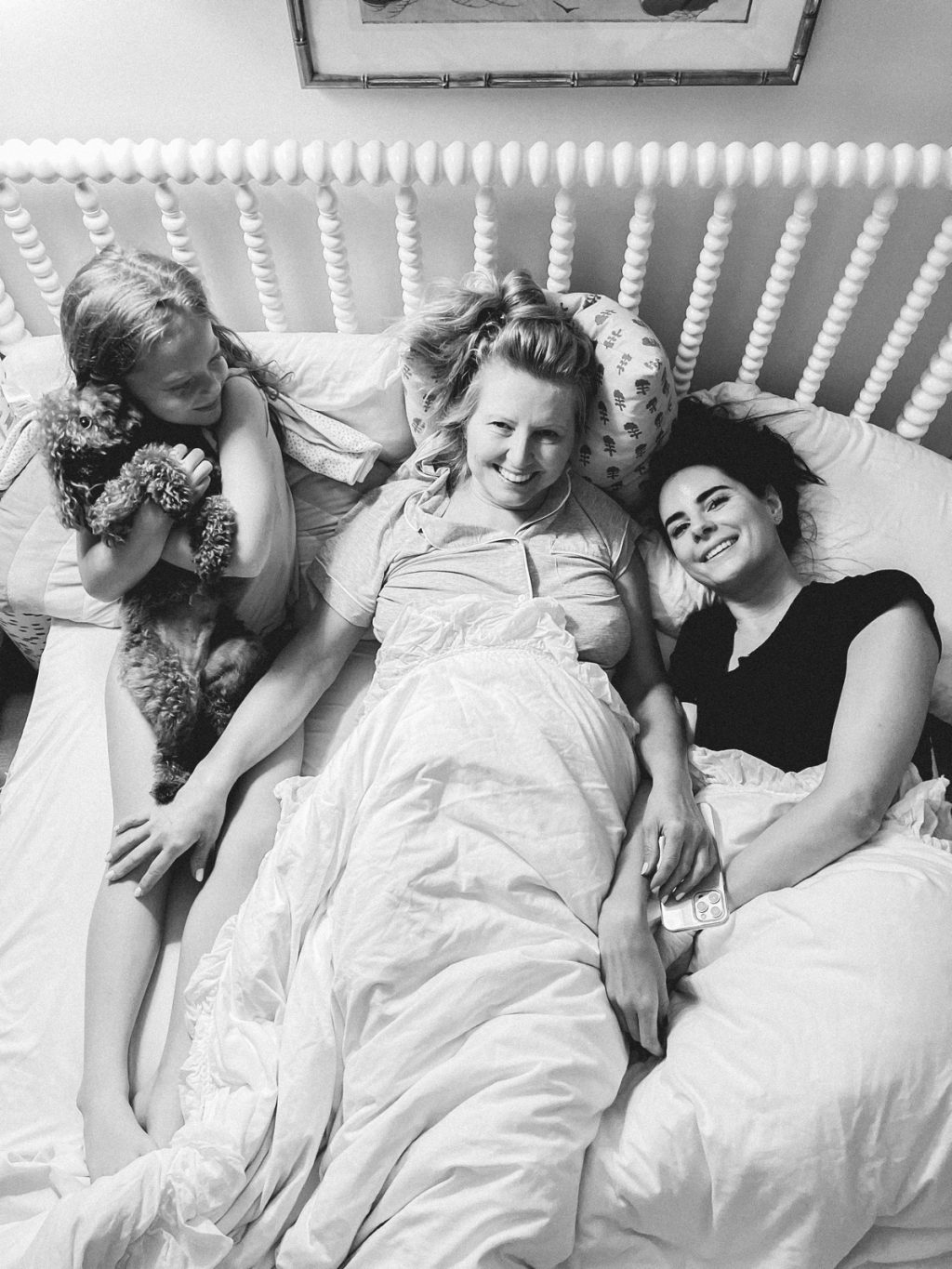 My mom loved going to Target and we visited three different stores while she was here! She even got this top I already owned and we took some twinning photos, because that's what adults do, haha 🙂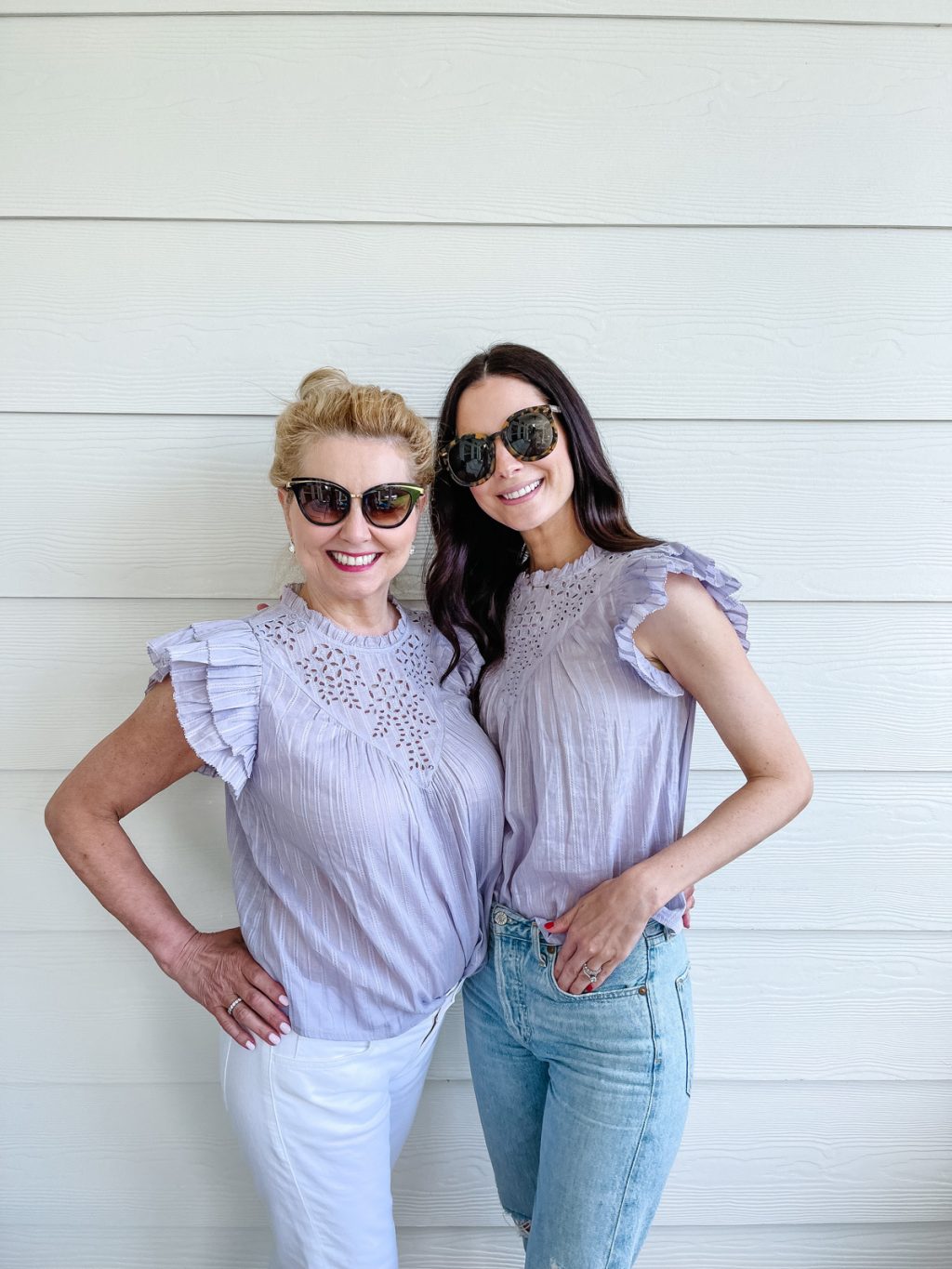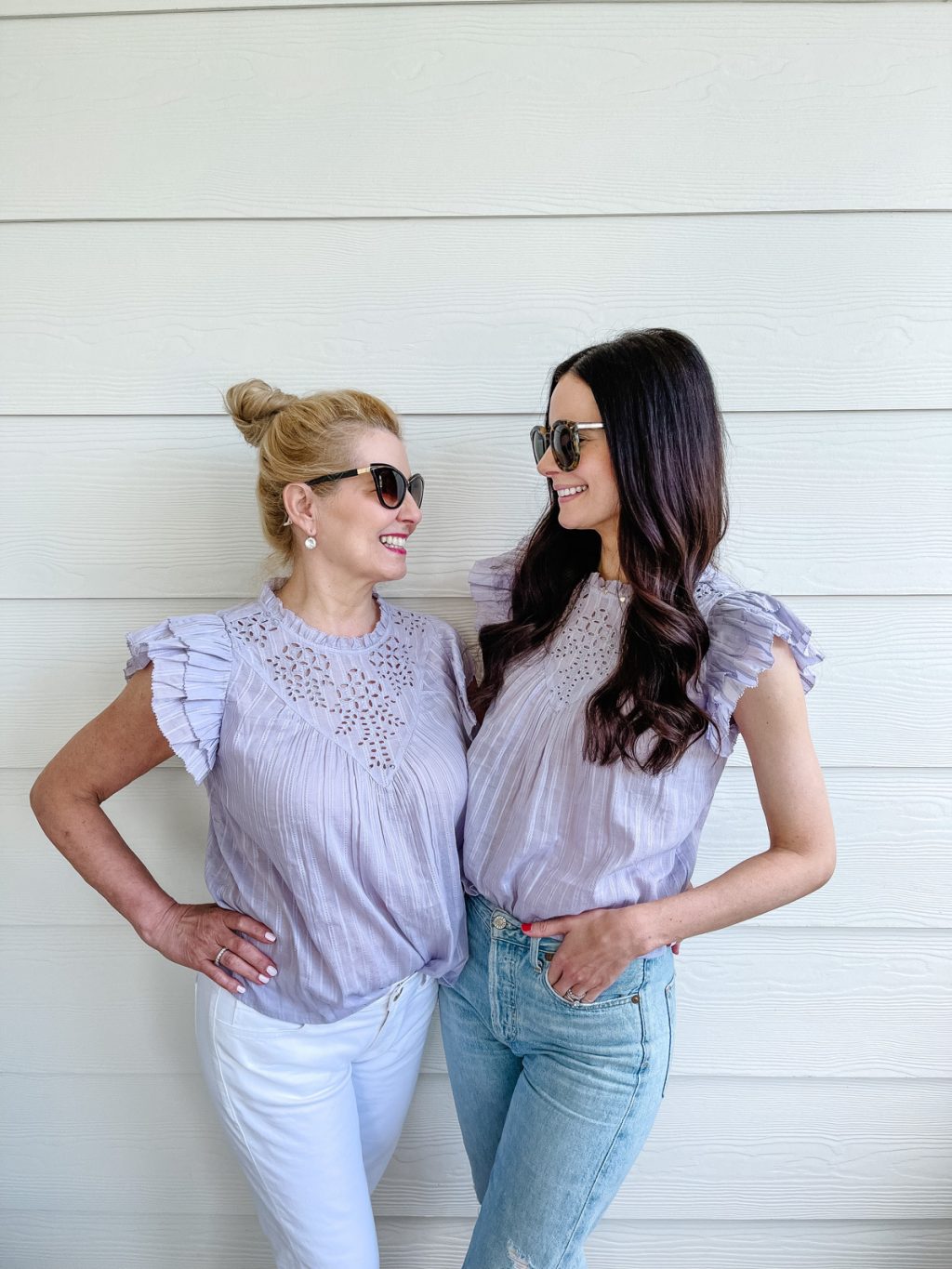 The Nordstrom Anniversary Sale happened to coincide with my mom's visit and it was perfect timing – we both loved going to try everything on and the store was pretty empty so we got these amazing large fitting rooms – it was a great in-store experience.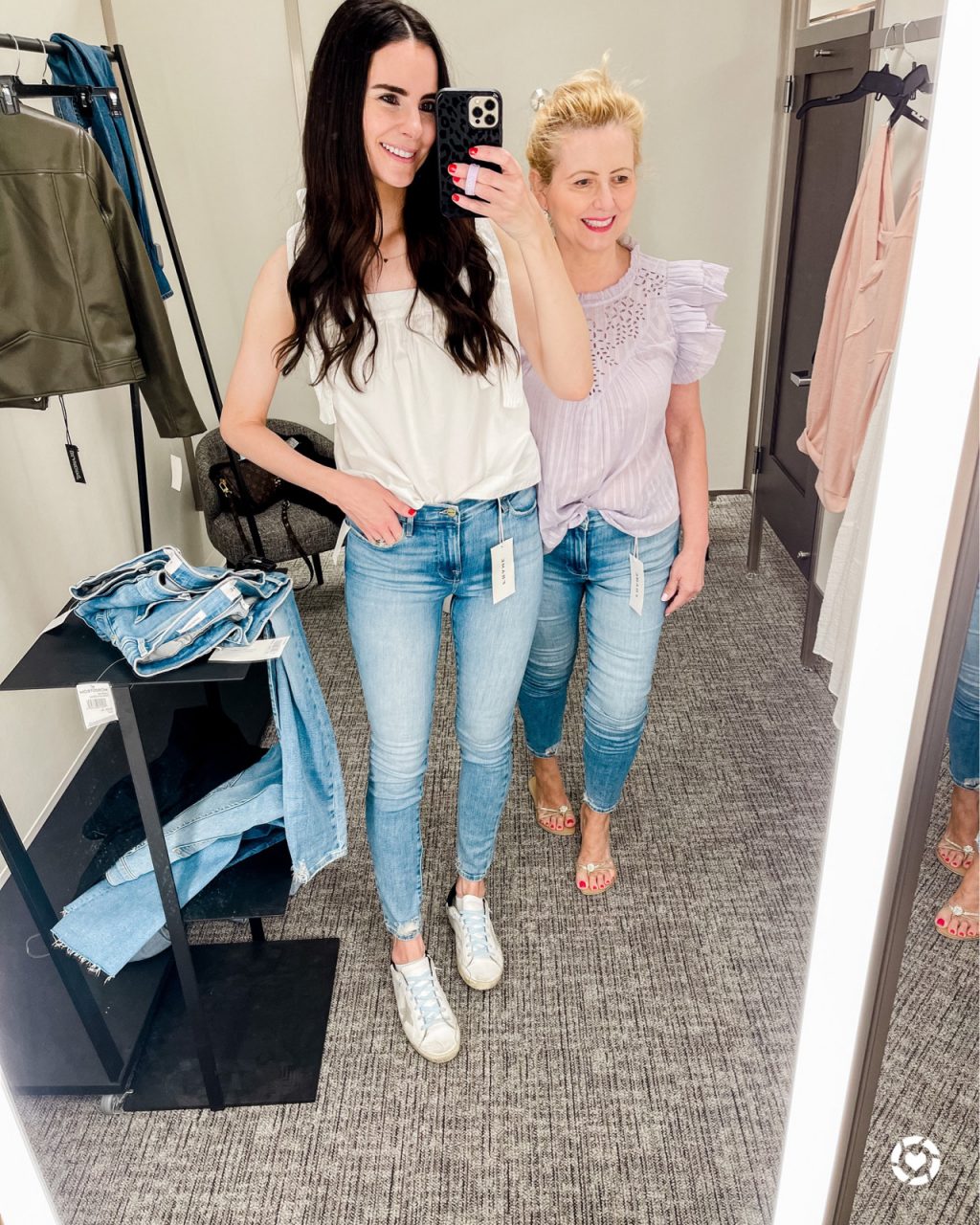 How cute is Harper's orange dress? Linking it here. Her headband is here.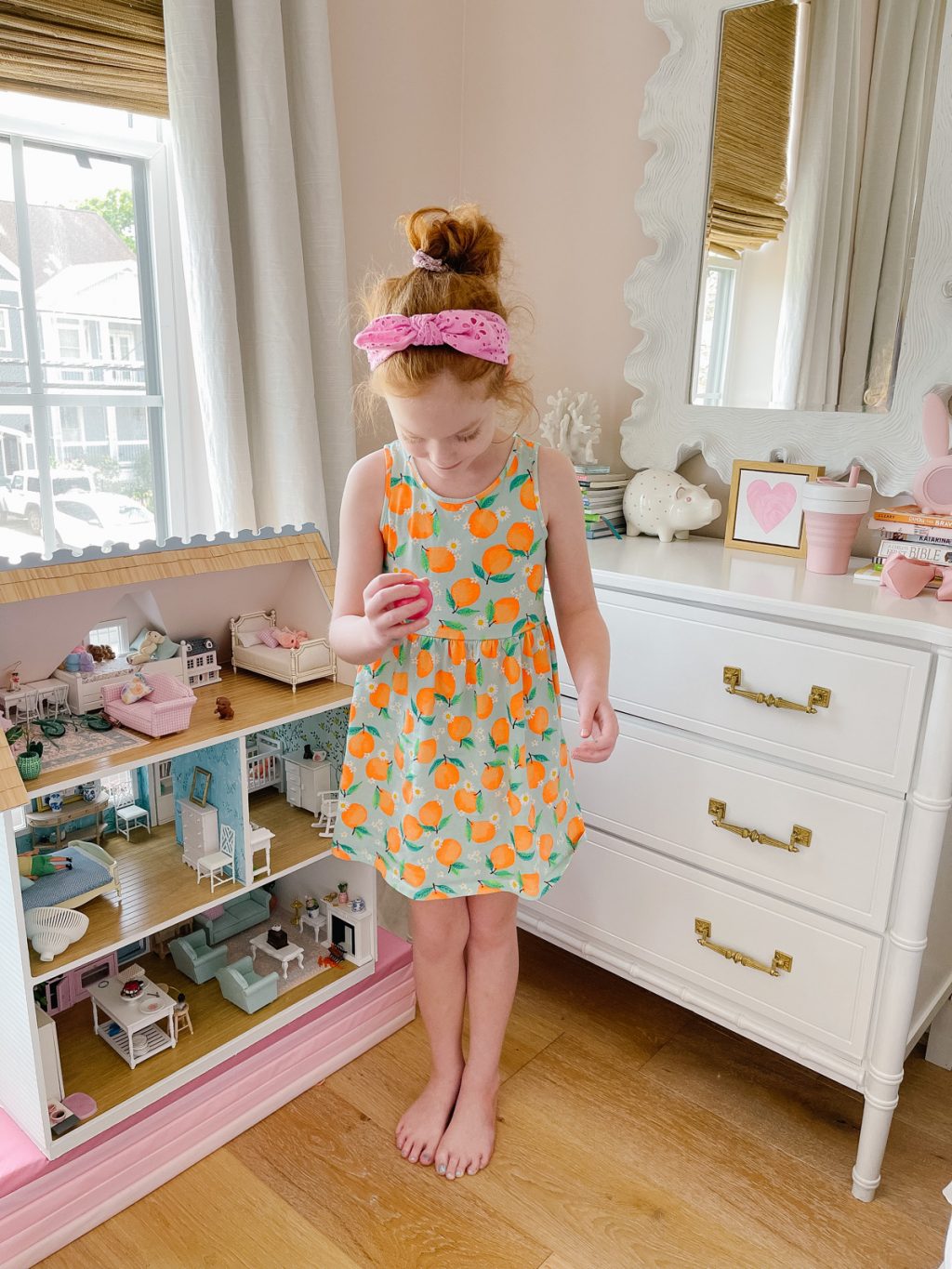 Everyone loves Sweet Paris, so we ate there a couple of times. I love their Californian crepe and a close second is the Nutella with strawberries. My mom's dress is linked here!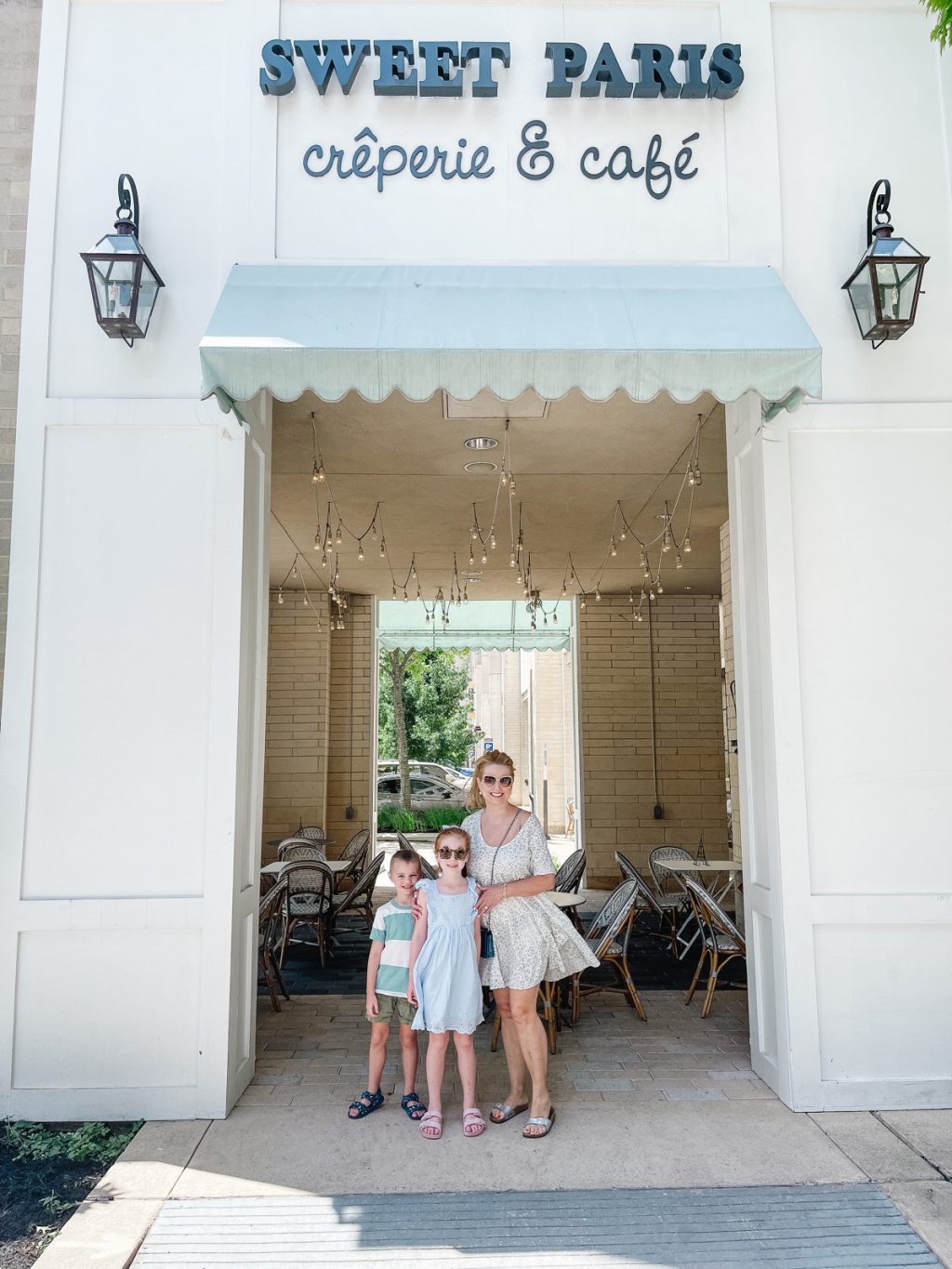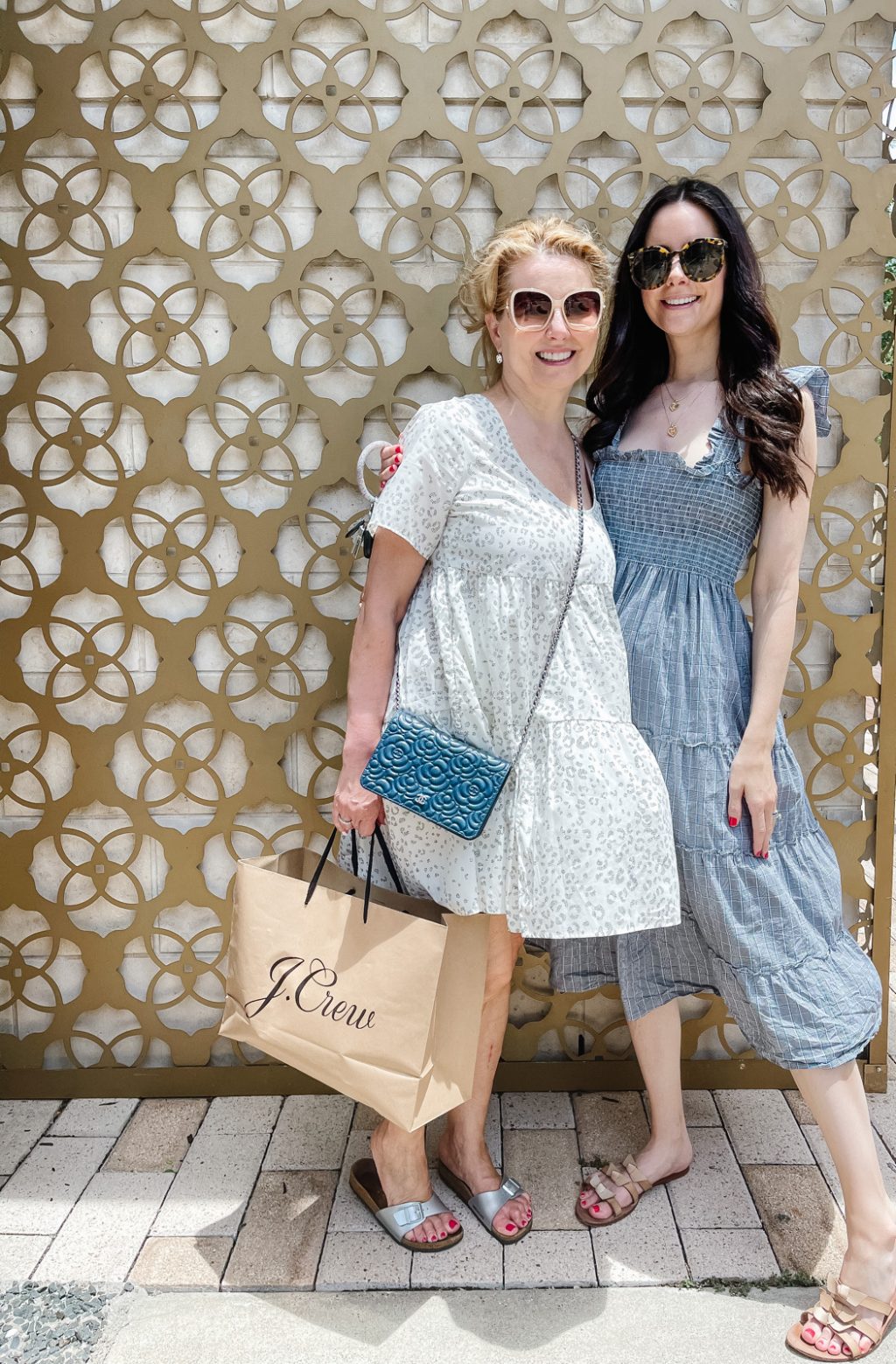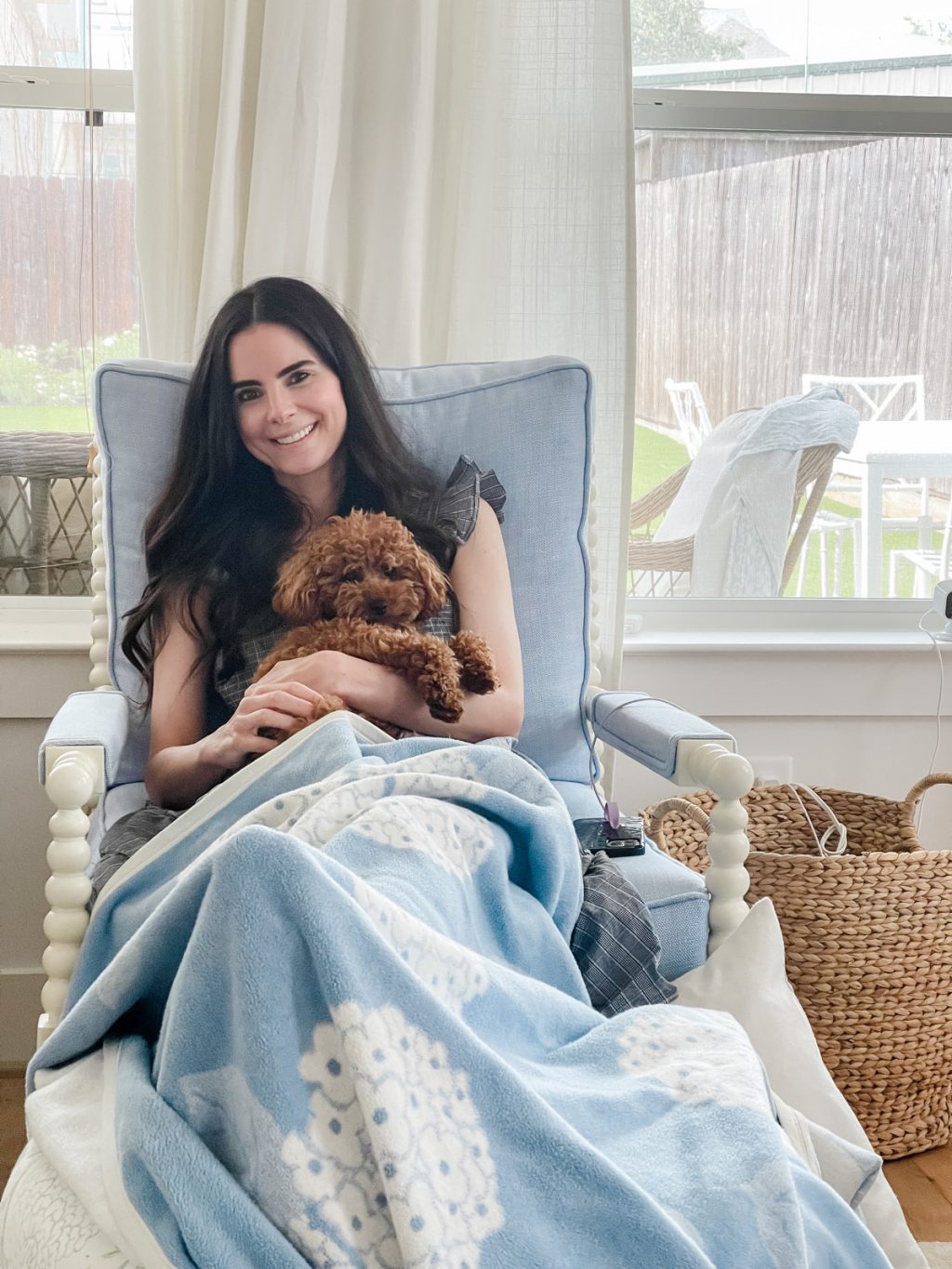 Cuddles with my Chappy Wrap hydrangea blanket & Teddy enjoying a new pillow (inexpensive designer lookalike!) PS- these are the best pillow inserts.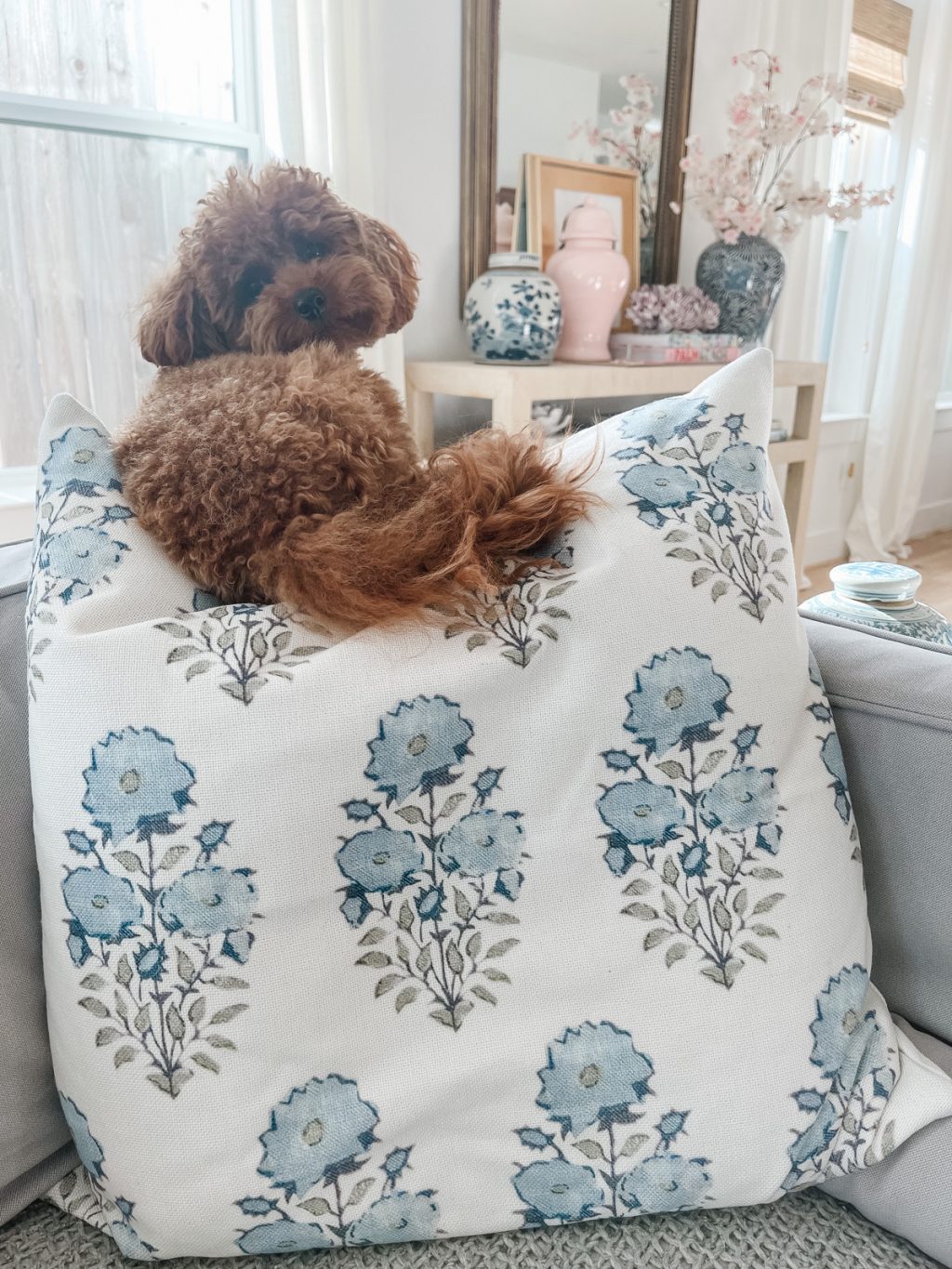 Can you tell I pretty much wore my Hill House nap dress everyday? I think I need another but they're so hard to keep in stock. We made my mom's famous "cloud soup" and I filmed the entire process – see it on my IGTV!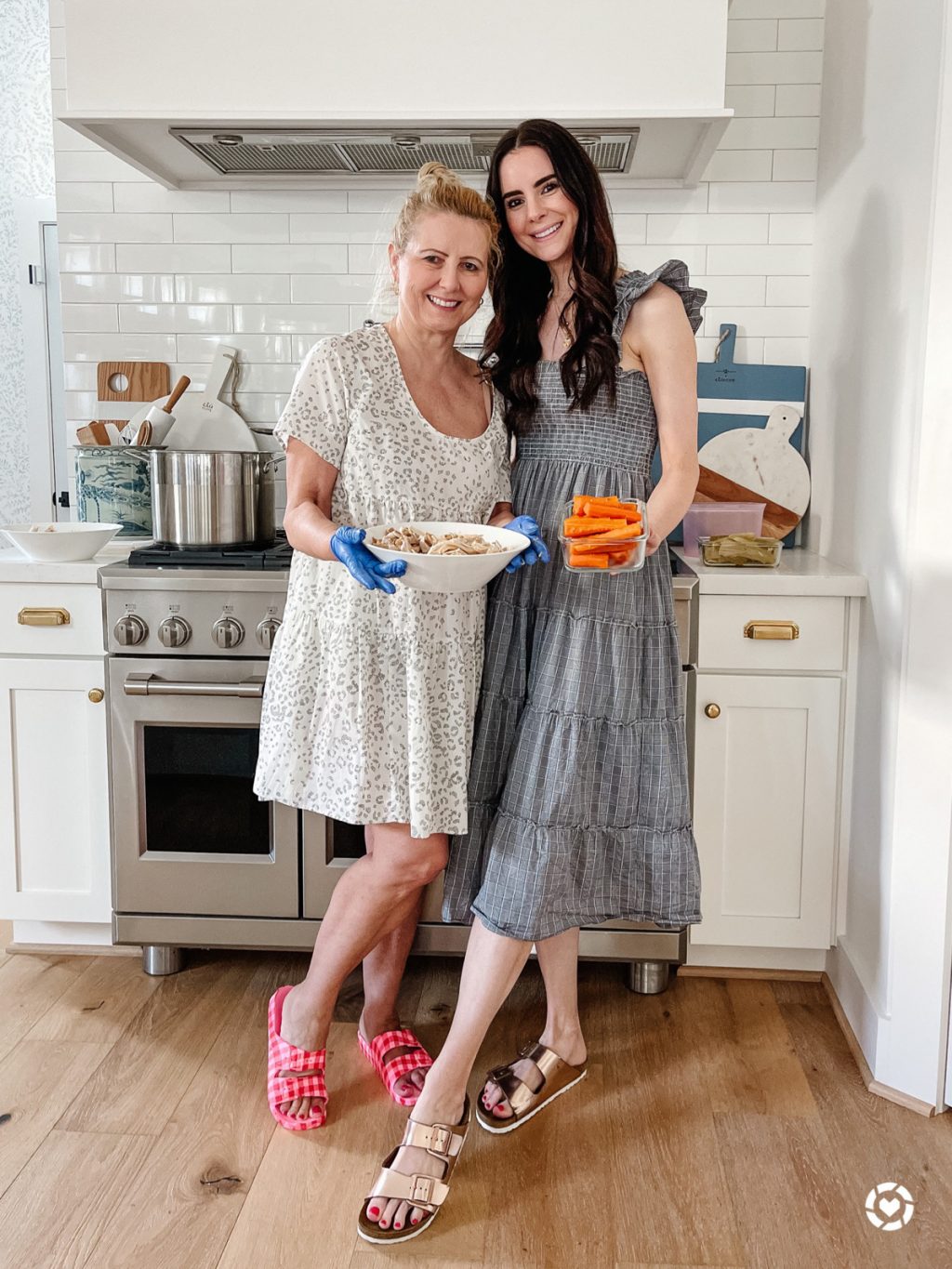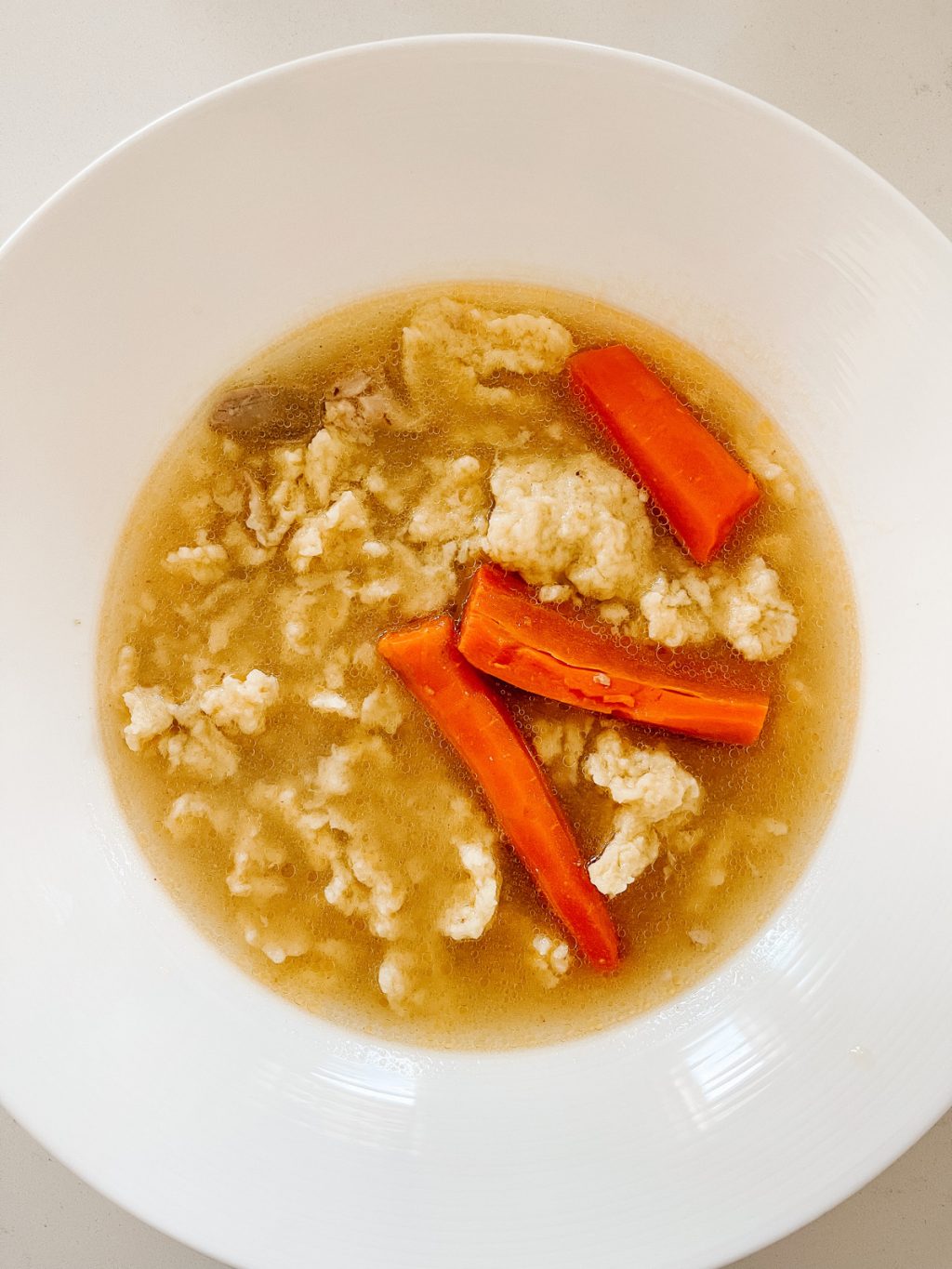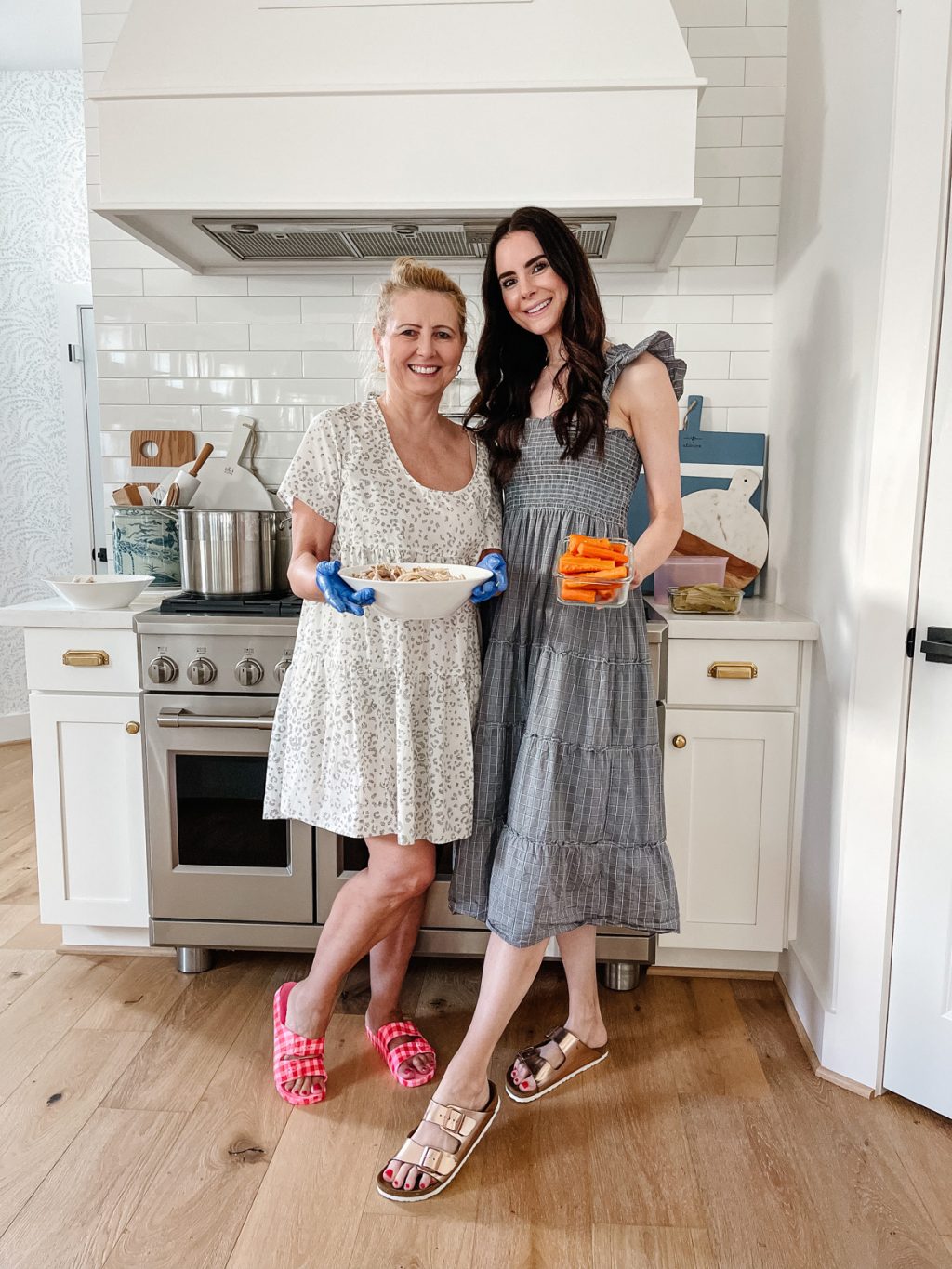 We visited Candice's pool several times since she lives so close by – I wore my new H&M swimsuit and these ruffle shorts from amazon – so good!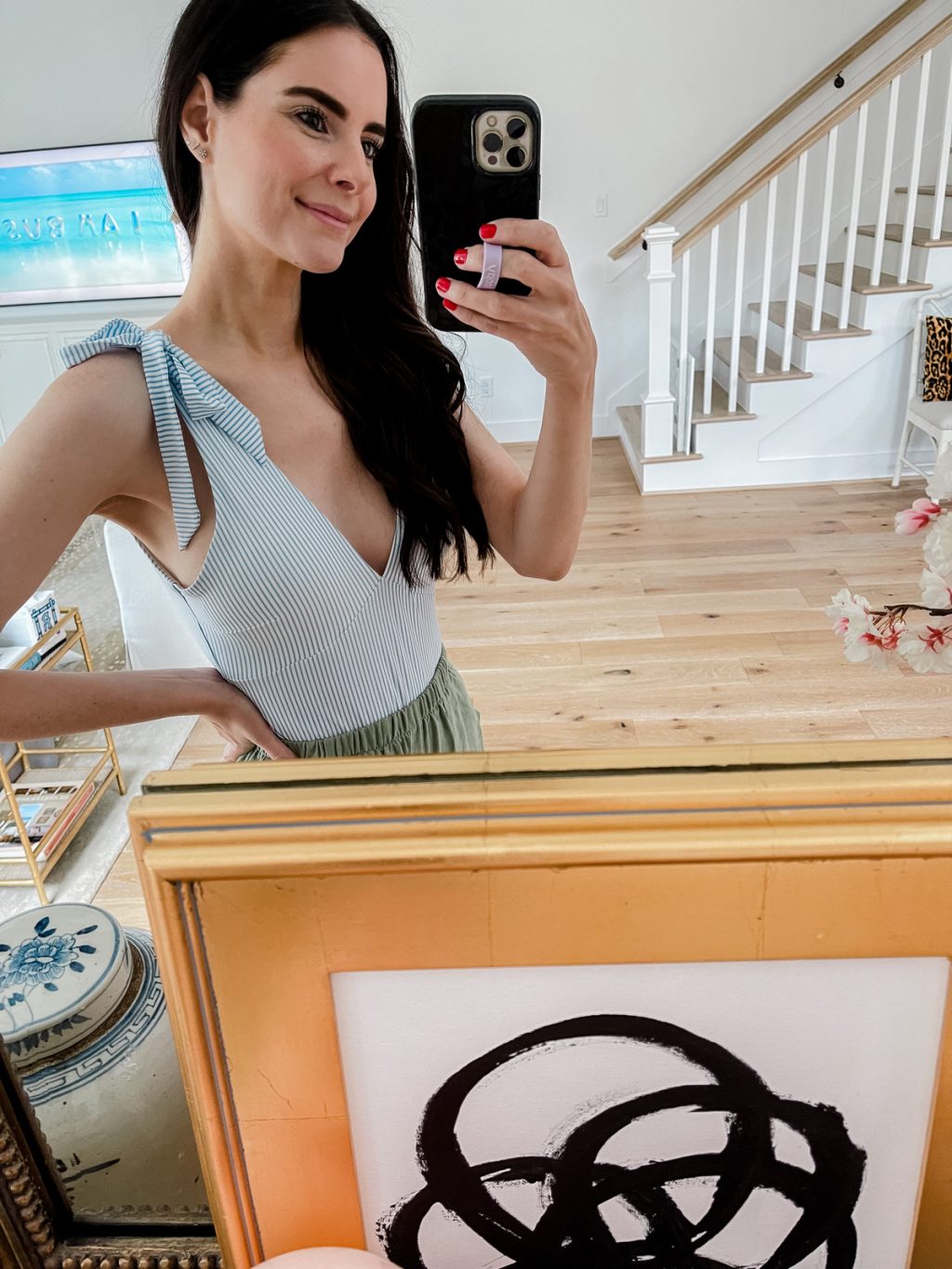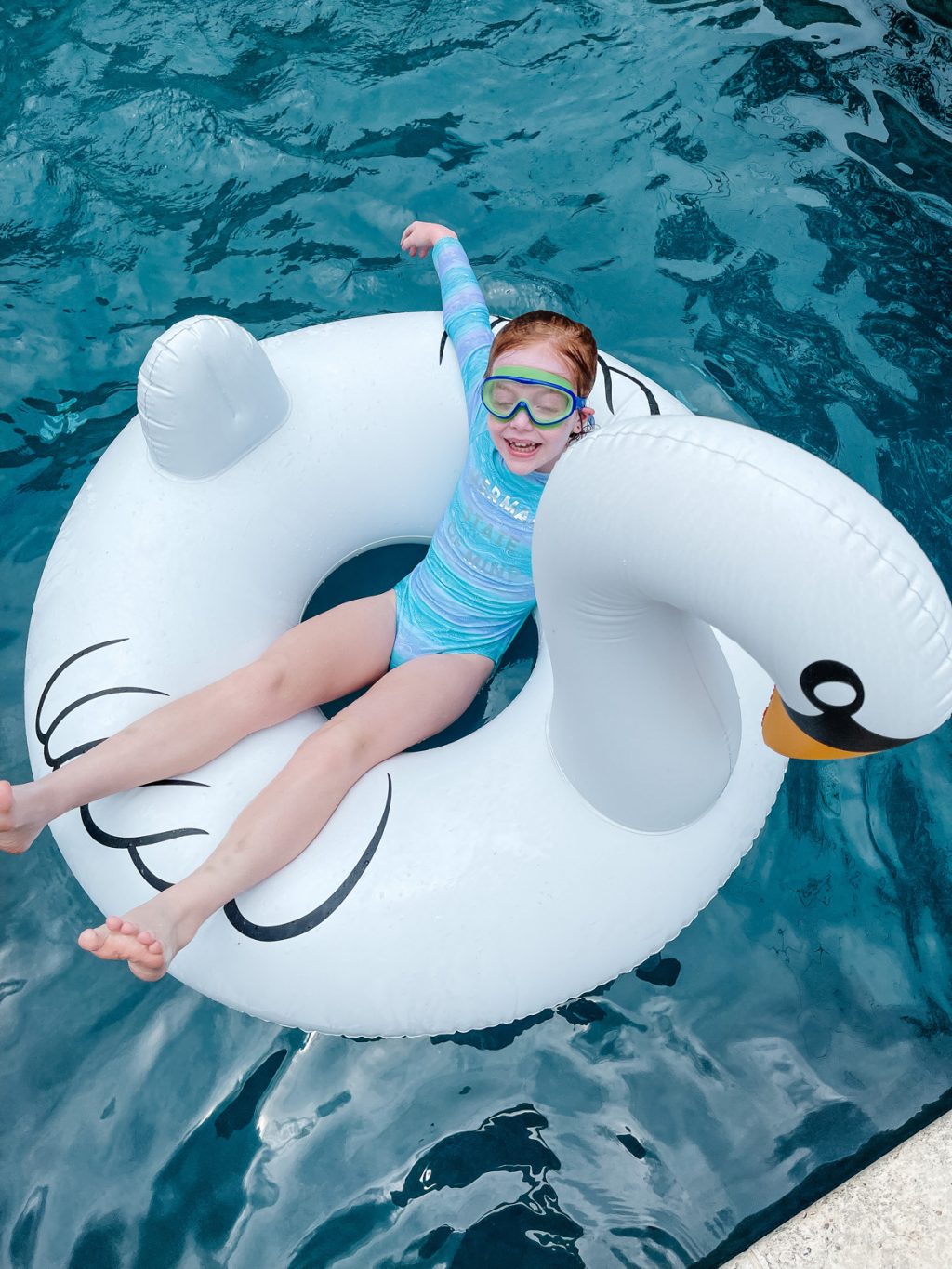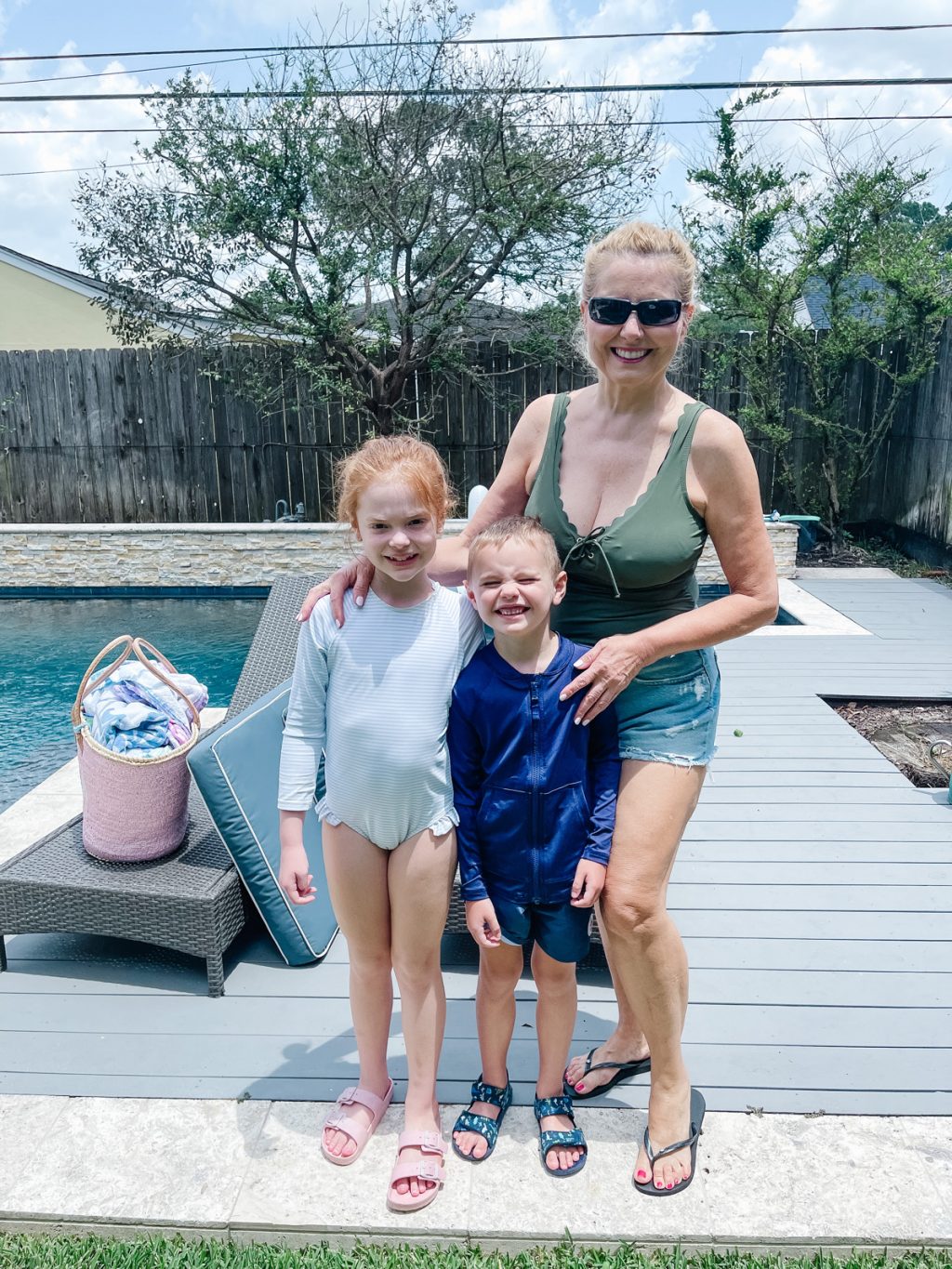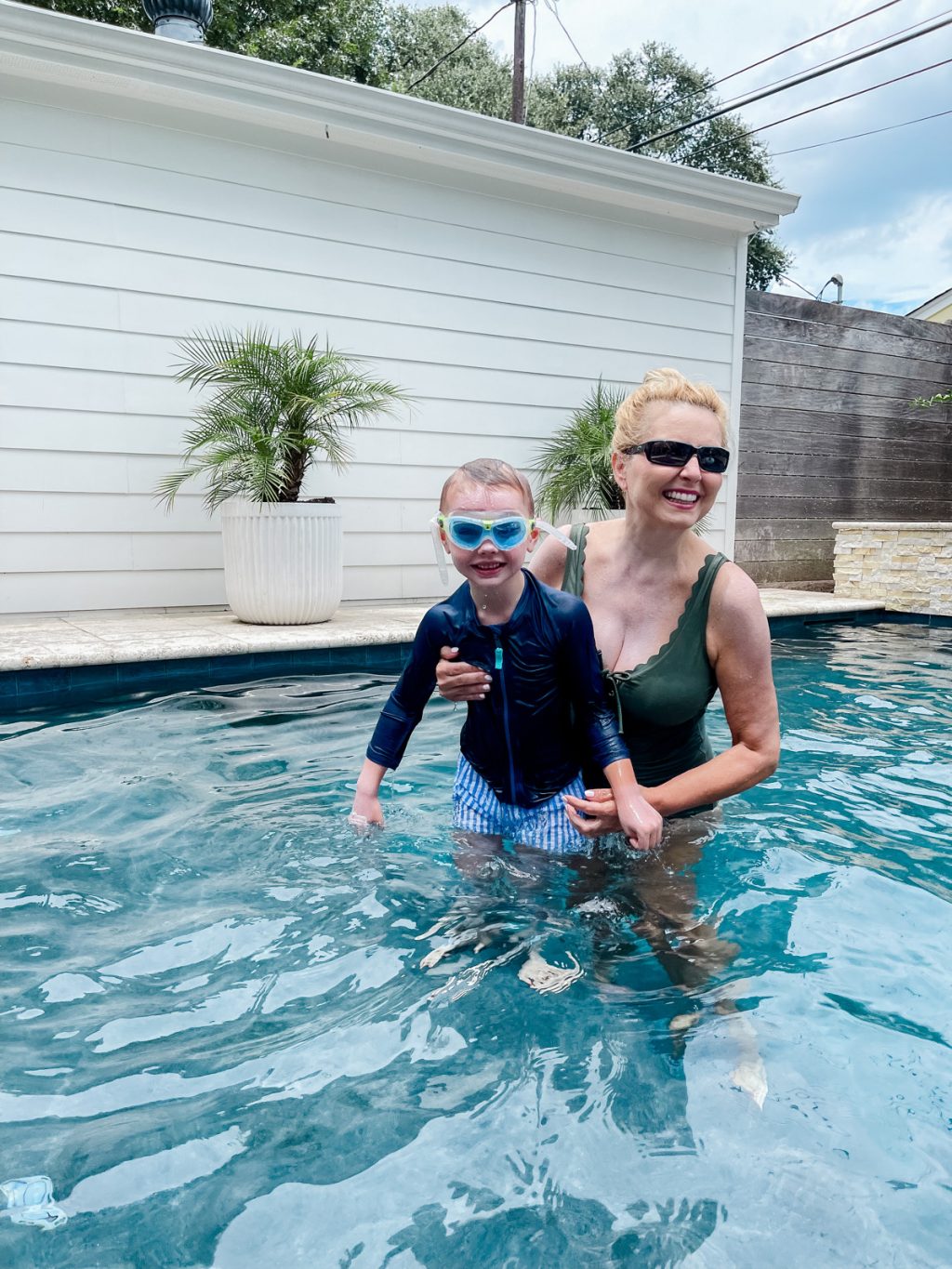 We also had dinner with Candice one night and ate at Savoir – it was my first time going there and I loved it! The Brussel sprout appetizer and curly fries are amazing! I had the pasta bolognaise for dinner – YUM!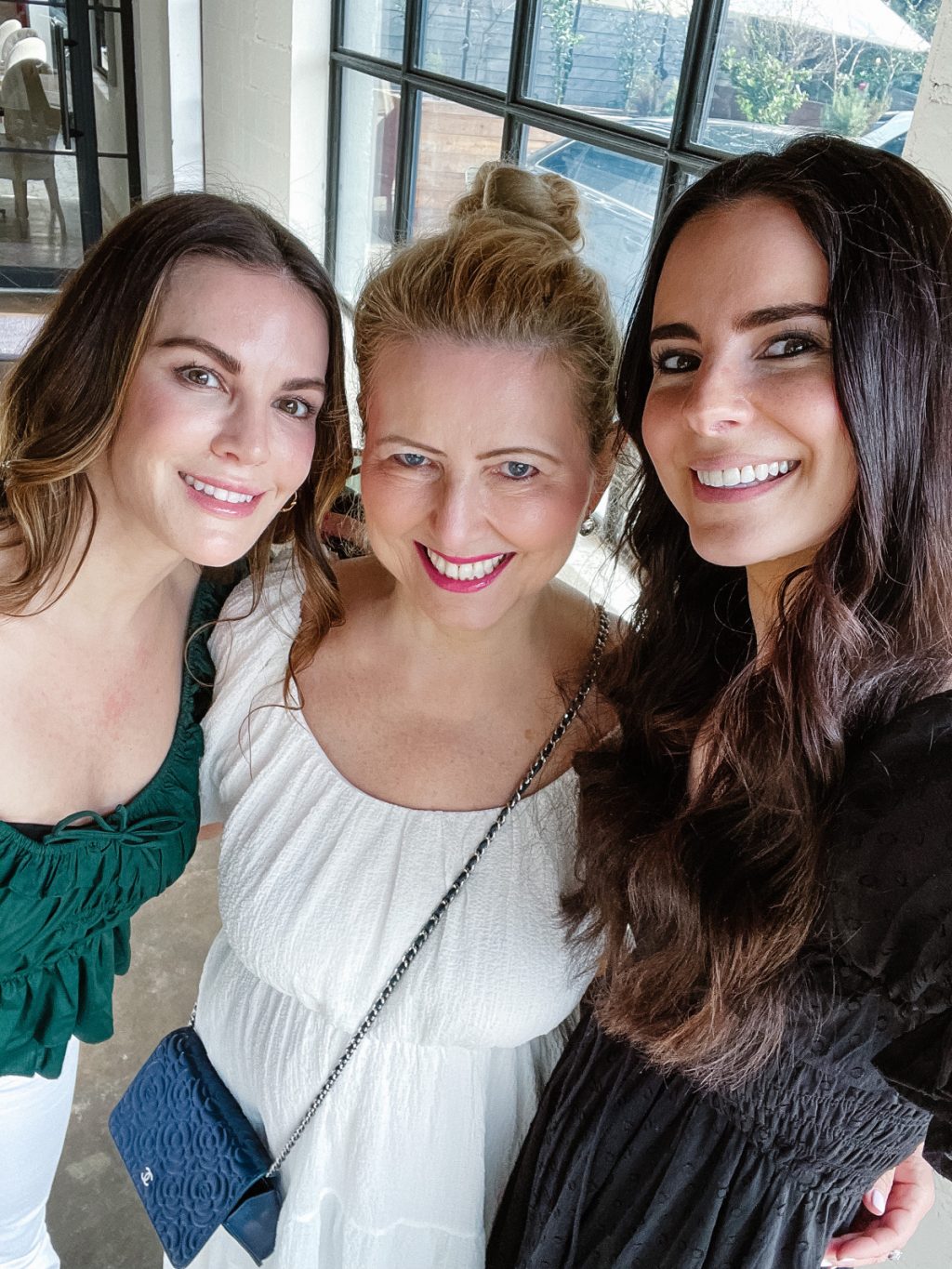 Speaking of great food we got another generous delivery during my mom's visit from Houston-based Boards Are my Jam. It was so delicious we all enjoyed it for lunch one day. Check out this local woman-owned business for all of your charcuterie needs!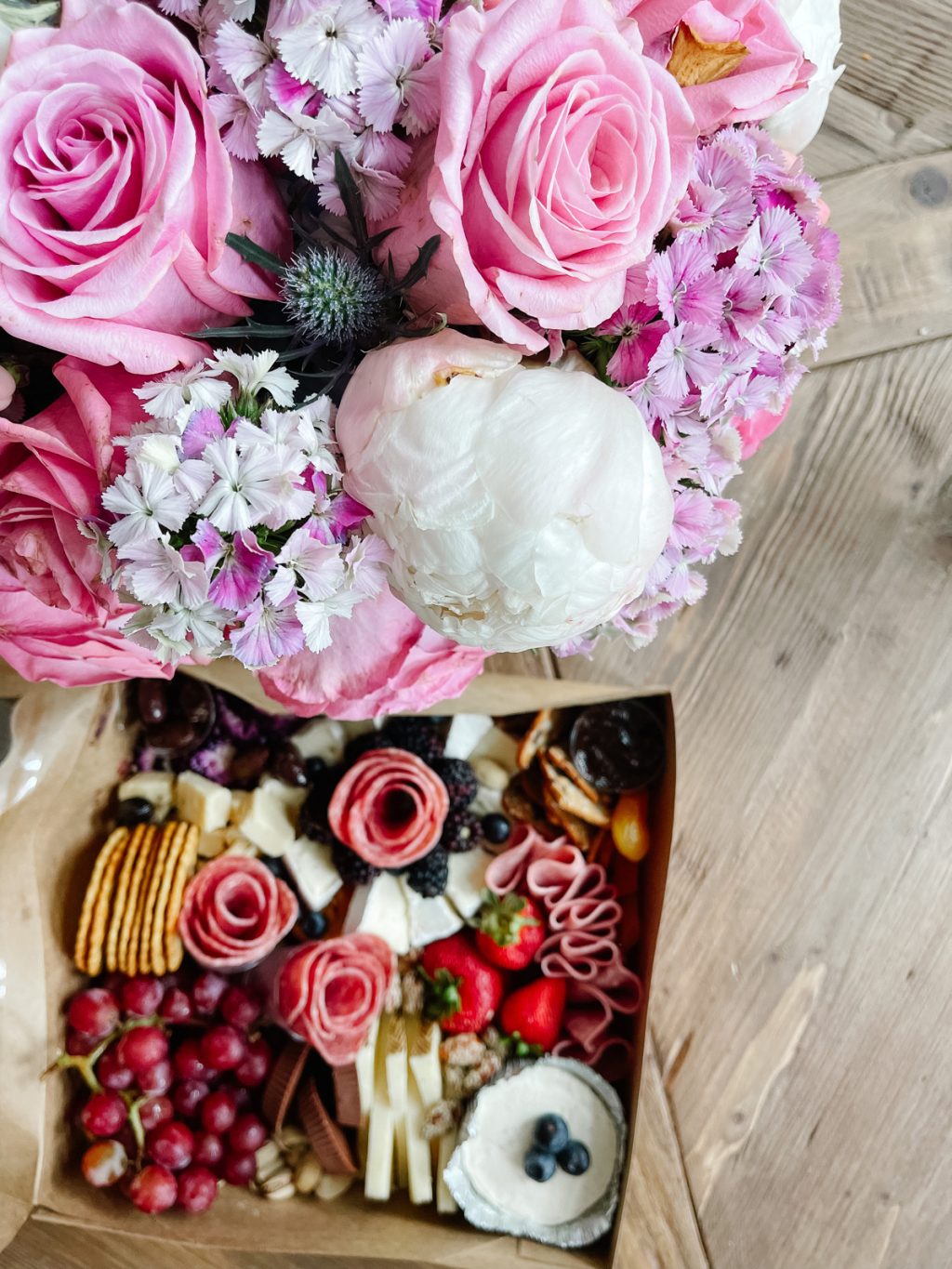 I wore this black swiss dot dress from amazon two nights in a row for dinner – no regrets.
Who doesn't love tie-dye jammies for kids?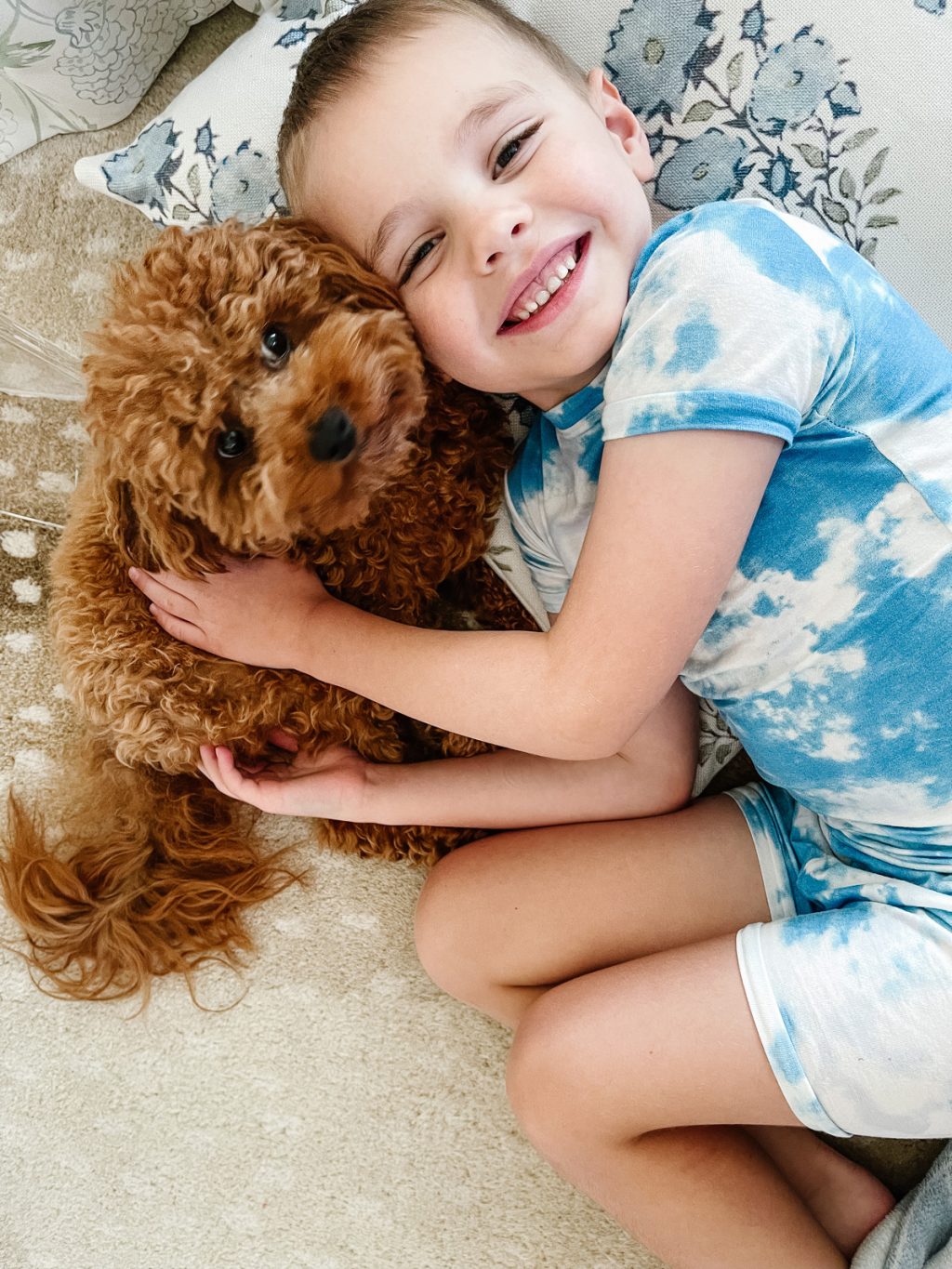 I ended up also giving this scalloped swimsuit to my mom because it was just so perfect on her! It's a medium and great for larger busts.
Thank you for all of your kind comments and messages about my mom and her visit! It was so nice to spend time together after such a long time apart. I appreciate your support and encouragement!