IF YOU'D LIKE TO SEE MY WOMEN'S CLOTHING PICKS: MAKE SURE TO GO TO THIS POST! This post contains affiliate links.
Let's start with Nordstrom Anniversary Sale BEST OF BEAUTY: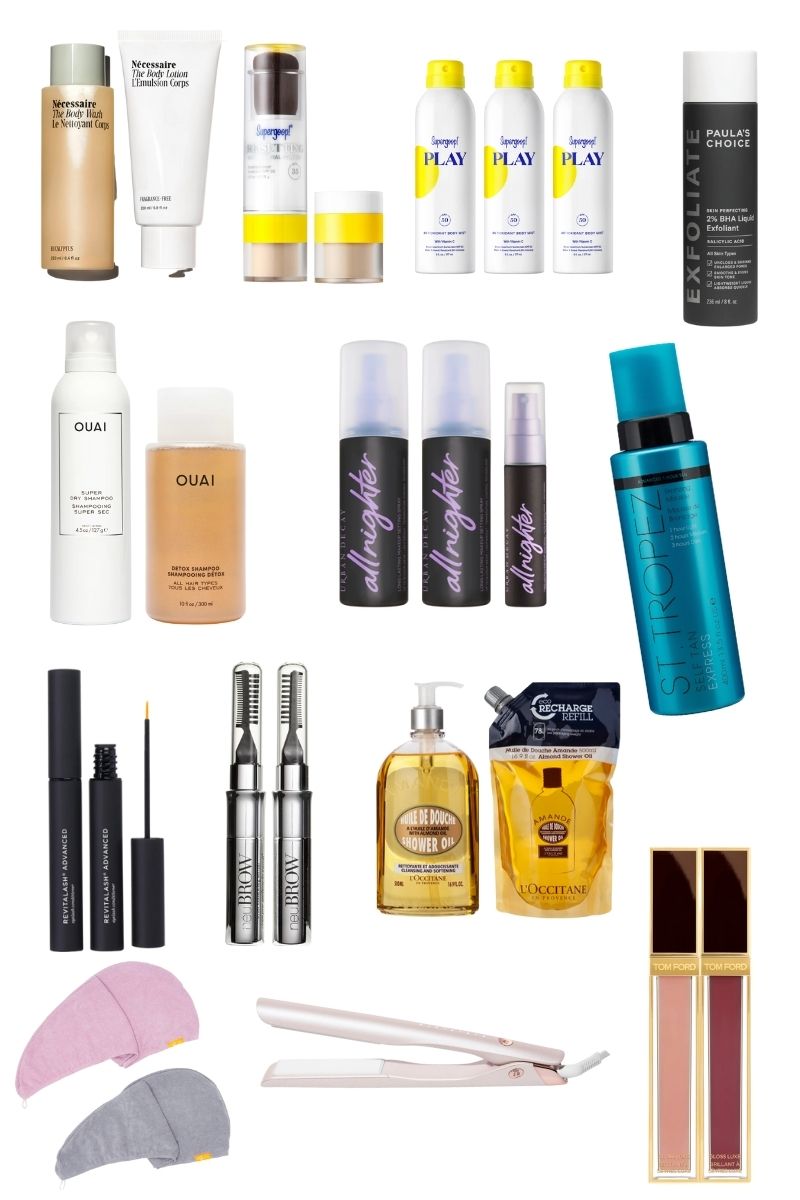 Necessaire body wash and lotion
I've been using this since late last year and absolutely love both the body wash and lotion – so nourishing and packed with vitamins to make skin soft.
Supergoop mineral powder + Supergoop Play SPF
Y'all know my passion for SPF and this deal can't be beat. We go through spray sunscreen so quickly in the summer.
Paula's Choice liquid BHA exfoliant
I have not tried this, but have read it's great for controlling blackheads and clogged pores. Highly rated!
OUAI clarifying shampoo & detox dry shampoo
I just got this shampoo at full price and have heard amazing things about it. It has ACV, so it helps clear out all the "gunk" in your hair like leftover product residue, when you use too much dry shampoo, etc.
Urban Decay all nighter makeup setting spray
The only setting spray in my arsenal. Great for summer when your makeup feels like it's melting off just walking to your car.
St. Tropez express self-tanner
My #1 formula – I apply after dinner, leave on for 3 hours and wash off before going to bed. You'll have perfectly bronzed skin in 2-3 hours.
NeuLash NeuBrow serum
I use this serum nightly to keep my brows thick.
L'Occitane almond shower oil
I adore the smell of this and love how luxurious it feels in the shower. It's also GREAT for shaving.
RevitaLash serum
My favorite of all time lash growth serum. My lashes touch my brows when I look up – it works!
Tom Ford lipgloss
The glosses in this set aren't the color I wear, BUT this gloss is so high quality, feels amazing on the lips and is incredibly nourishing.
T3 1 inch straightening iron
I use this every week – I use it to smooth out sections of my hair after blowdrying (I sleep on blow dried hair and flatiron in the morning for smoothness).
Aquis hair towel duo
A microfiber towel that helps get more moisture out of your hair – which means less to blow-dry out which means less heat damage. Win!
JEWELRY & ACCESSORIES:
Of everything in the Nordstrom Anniversary Sale this year, I was pretty impressed with the jewelry selection – lots of real diamond jewelry too, including Dana Rebecca and Bon Levy.
Below are my picks & favorites. I've owned the pave CZ studs for about five years now and though I no longer wear them (I wear all real diamonds now because my ears are sensitive and I like to keep my studs in 24/7), they were a staple for me for many years and I wore them 350 days/year. They are extremely high quality and the perfect size to be noticed, but not overwhelming.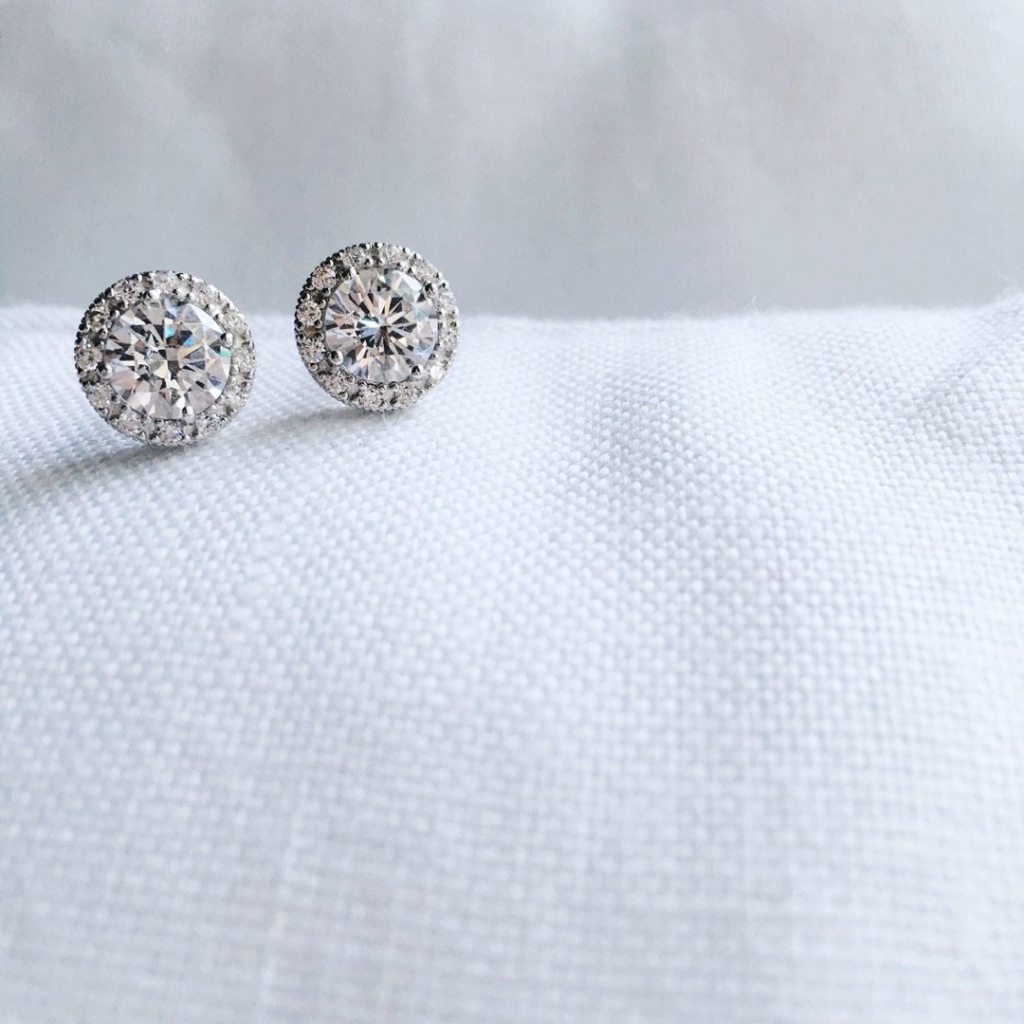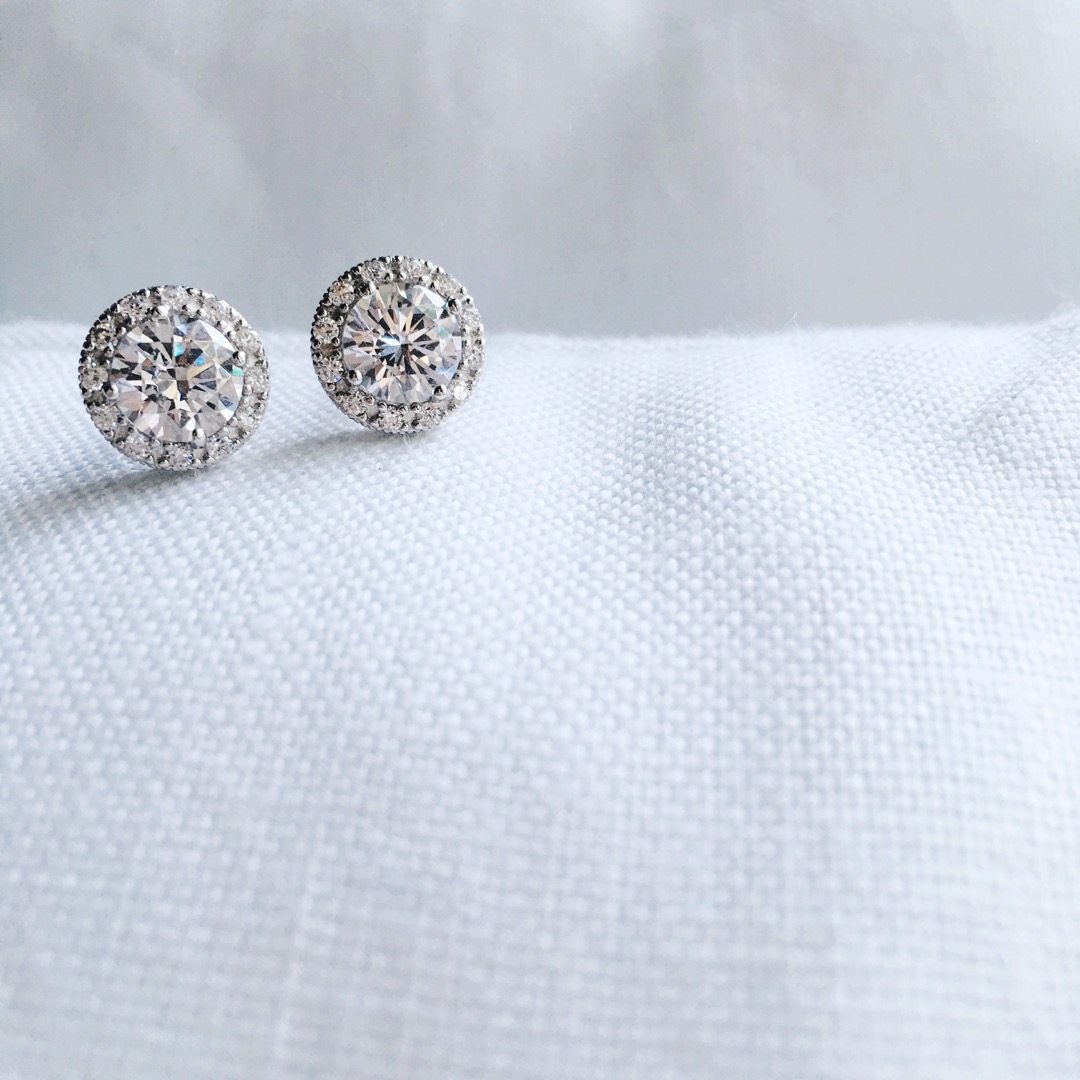 I don't own any of the bags I shared, but prior to getting my LV Pochette Metis, I only carried Tory Burch shoulder and crossbody bags and they were my favorite. Y'all know I'm a handbag devotee and so I don't like to change mine out a lot, but I do think this green one is very cute if you're in need of a smaller bag to fit just the essentials. I also like the Dagne Dover bag I linked because although I haven't experienced the brand, I've heard great things and it seems like a fantastic diaper bag option too (it also comes in black).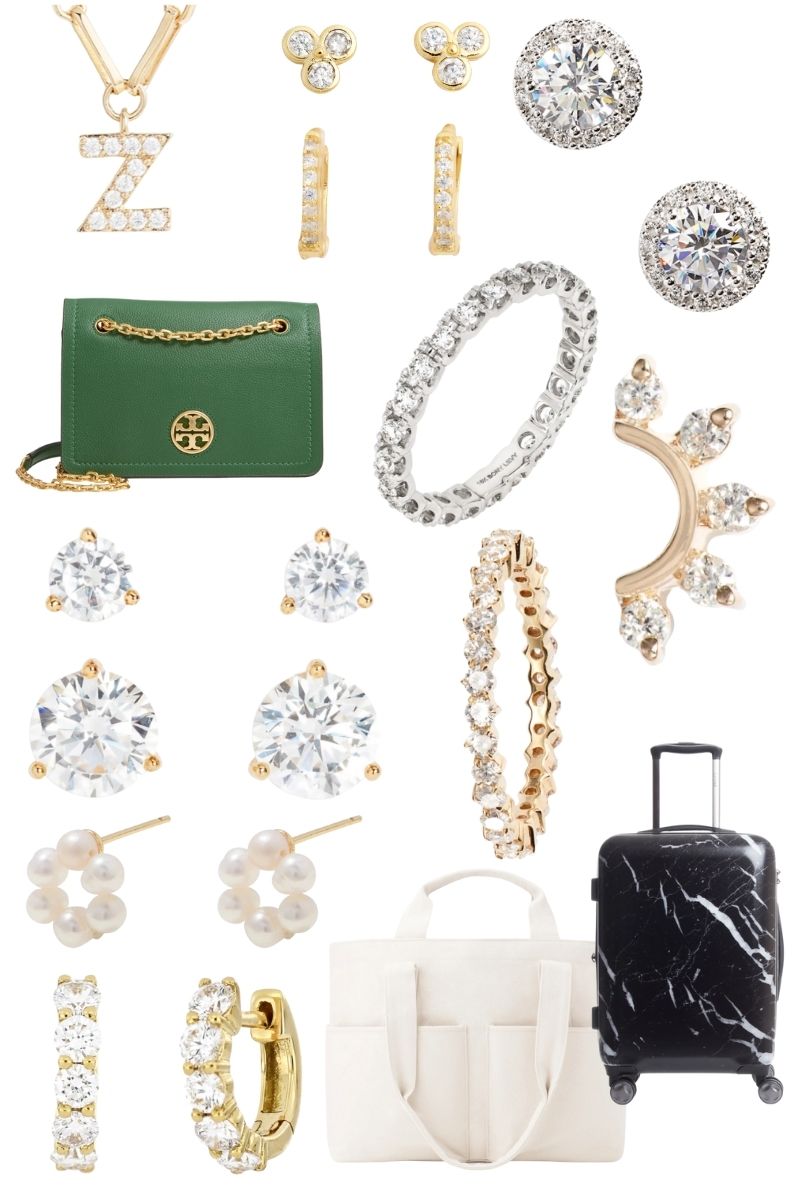 letter pendant necklace | huggie + stud earring set | pave CZ studs | tory burch bag | Dagne Dover bag | set of 2 CZ studs | freshwater pearl studs | dana Rebecca diamond curve studs | marble look carry-on luggage | diamond eternity band | bon levy diamond huggies | diamond eternity stacking ring
SHOP THE POST:


HOME & DECOR:
Lots of lovely picks in the home & decor category this year including the Barefoot dreams in the wild blanket – the best of the best!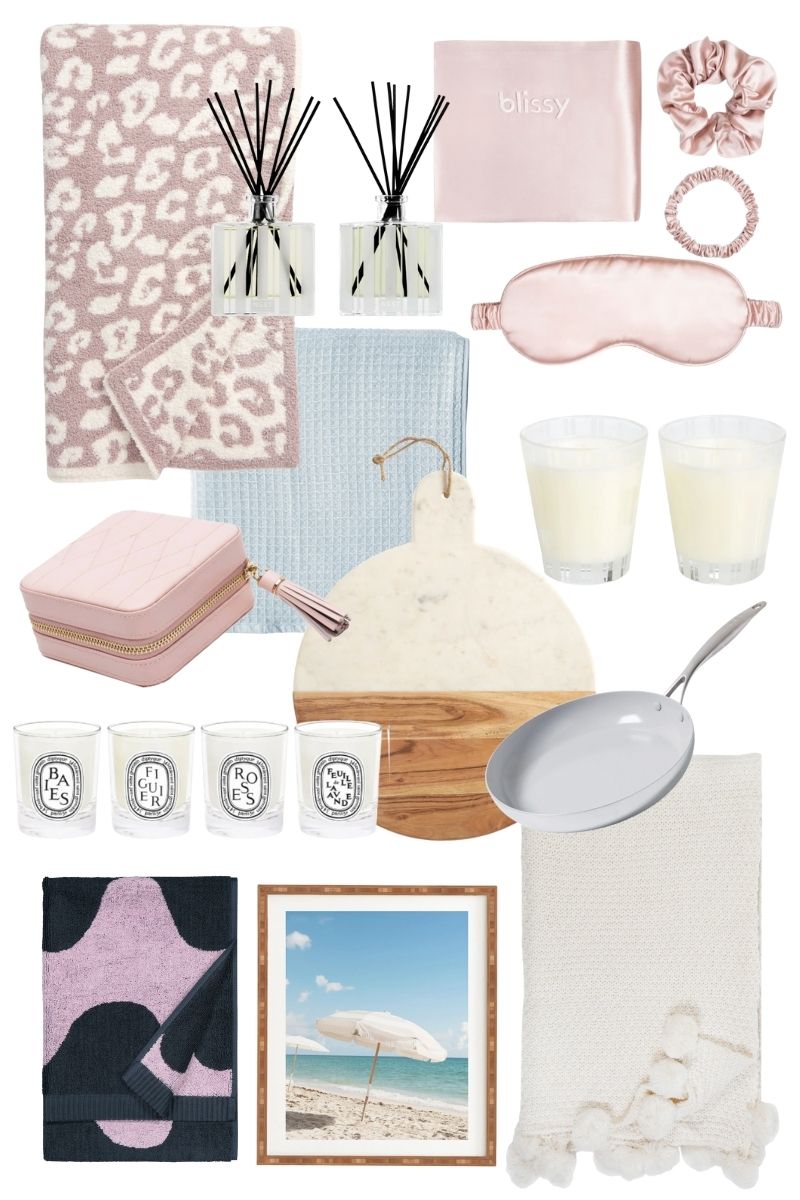 4-piece silk sleep set | Barefoot dreams in the wild blanket | waffle bath towel | pink travel jewelry case with tassel | nest grapefruit candle duo | DIPTYQUE travel candle set | nest reed diffusers | textured pom pom blanket | printed bath towel | marble and wood cutting board | Dyson v11 cordless vacuum | Greenpan nonstick pan | beach umbrella art
Happy shopping!
Shop the Post