I've been really growing my collection of skincare and beauty products lately so I decided to put together a larger post reviewing some recent favorites. Some are recent buys and some I've been using for many years or since last year.
Disclaimer: Some of the products in this post were sent to me in PR packages, which I've indicated in the post. I'm not being paid/have not been asked by brands to review any of these products. I'm doing so of my own accord to share my genuine feedback. This post does contain affiliate links.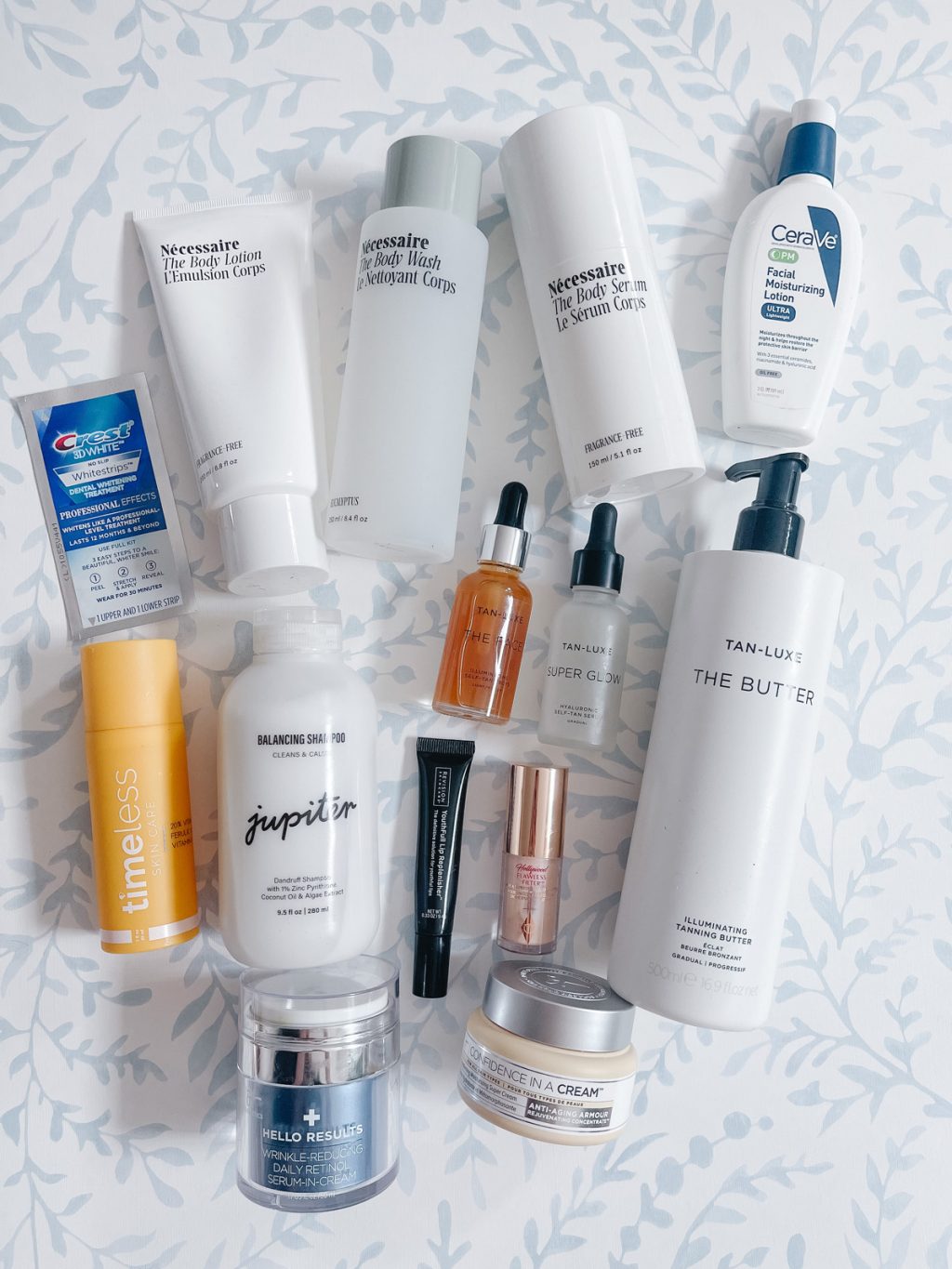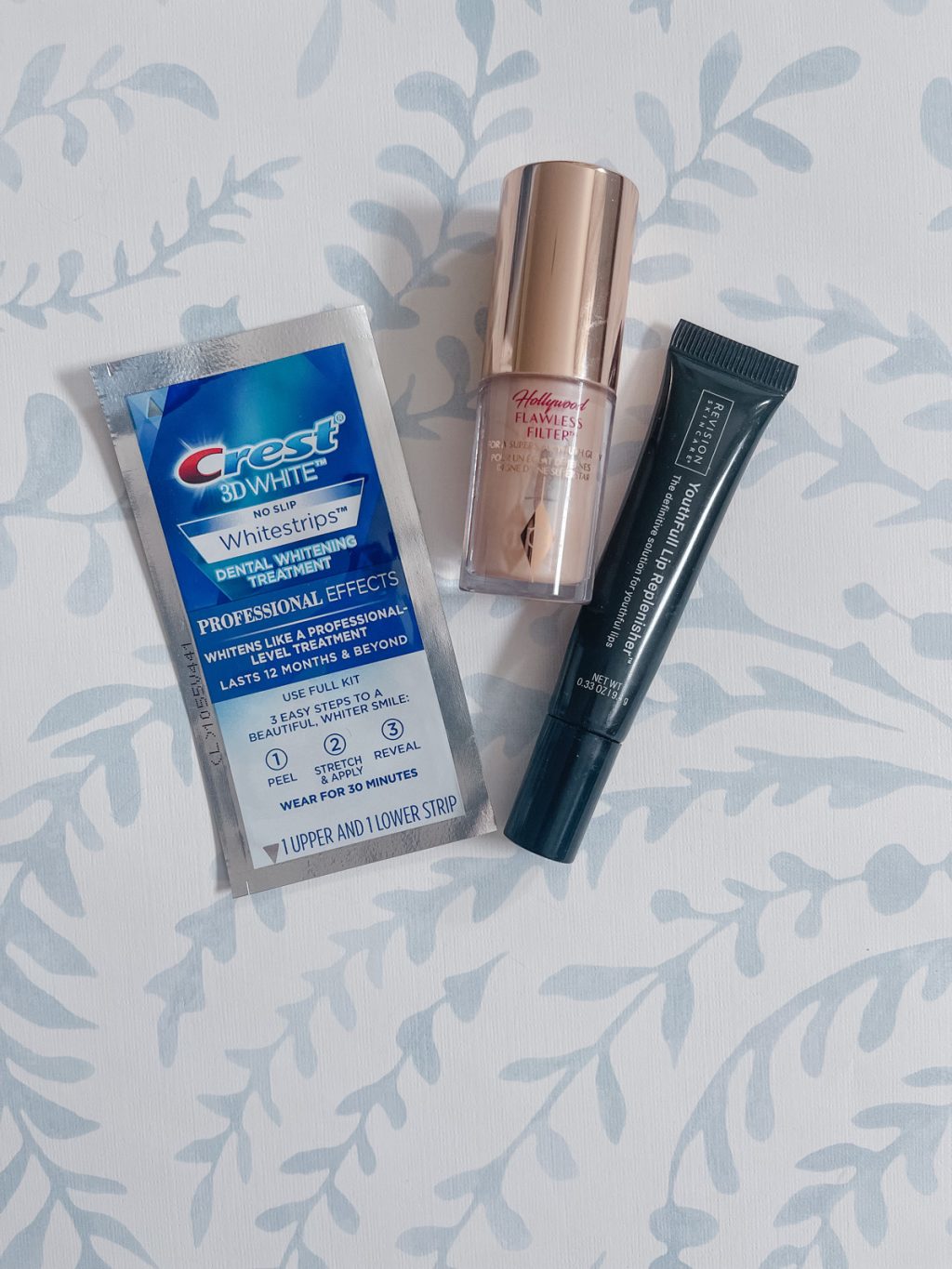 CHARLOTTE TILBURY HOLLYWOOD FLAWLESS FILTER
I ordered the sample size of the Charlotte Tilbury Hollywood Flawless Filter during the last Sephora sale thinking it probably wouldn't live up to the hype, but it's magical. I have the color Fair 2 and I like to describe it as a "glow infuser" for your foundation. I like to apply it as my first product after all of my skincare and SPF. I apply the CT Flawless Filter to my forehead, nose and cheeks and then dot my foundation over it and blend them all together. You can honestly wear the CT flawless filter on its own to give skin a glow on no makeup days, but I love the way it makes my matte Bye Bye Foundation feel a little more glowy and ethereal. I am going to buy the full sizes bottle soon because I'm almost out of the sample size (I do use it daily). What I love about the formula is that it gives skin a lit-from-within energy, but without any glitter or sparkle or over-emphasizing pores.
REVISION SKINCARE YOUTHFUL LIP REPLENISHER
I have lips that tend to peel and get very dry and thus product has been amazing. It repairs lips and hydrates really well and makes lips feel plump. It is a thicker/stickier formula, but I actually think that's the reason it works so well – it stays on.
CREST PROFESSIONAL WHITESTRIPS
I've been using whitestrips for years and they work so well. I did an initial weeklong treatment and I am waiting to have my teeth cleaned at the dentist before doing a second week to deeper penetrate into some areas between teeth where I have some tougher stains due to being in Invisalign for over 18 months.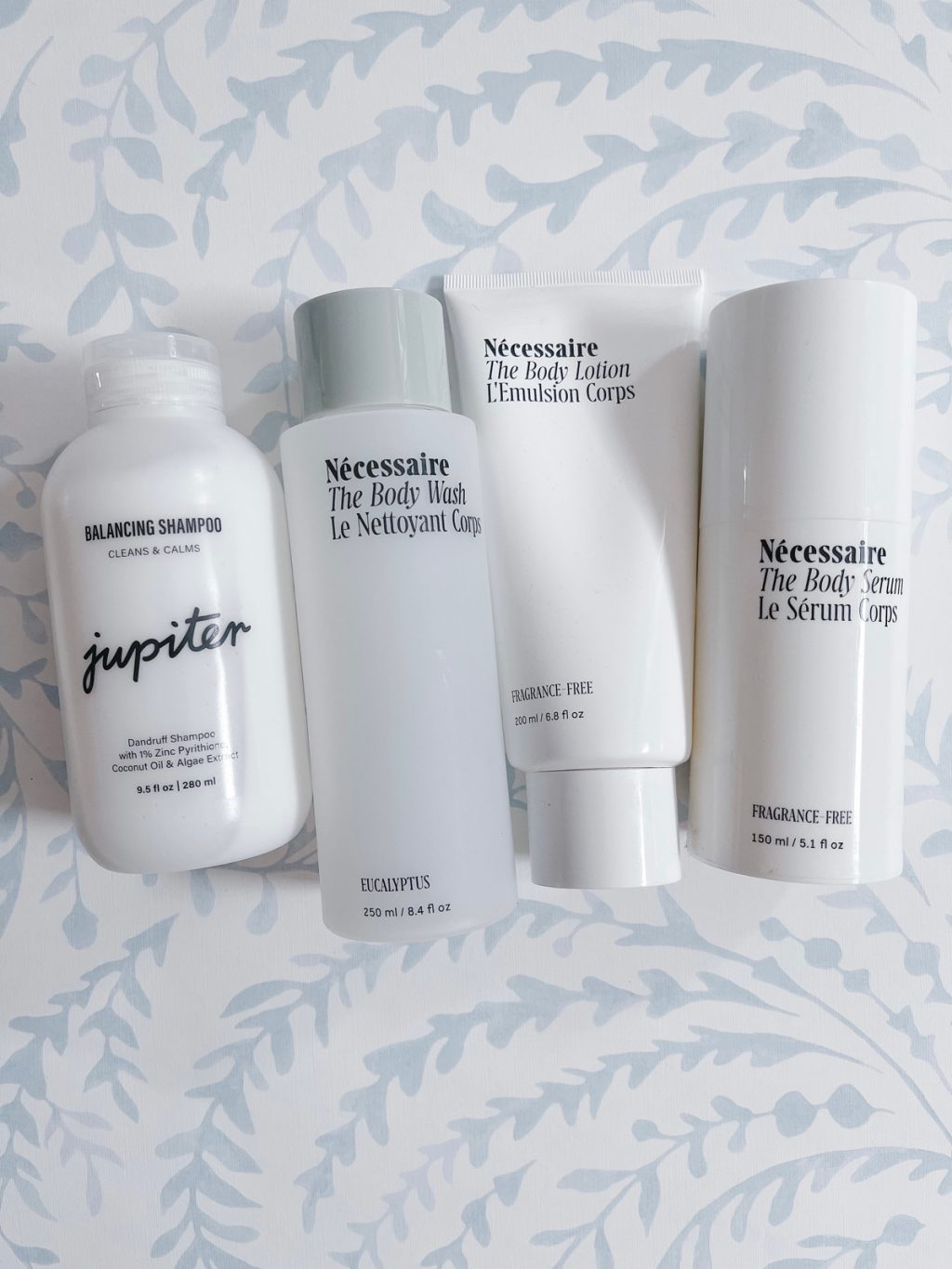 JUPITER SHAMPOO & CONDITIONER
I have had some flakes in my scalp for a while now but just kind of ignored them because it wasn't that bad. But with how dark my hair is now, they're more noticeable and I just wanted a healthier scalp. After reading reviews for various formulas, I decided to go with this one and have been so happy with the results. After just two washes, the flakes are gone. I will continue to keep it in my hair washing rotation so I can keep the flakes at bay.
NECESSAIRE BODY WASH, MOISTURIZER AND BODY SERUM
I was sent (gifted) products by Necessaire I mid-2020 and have absolutely loved them but haven't reviewed them until now. I use the body wash daily and the fragrance-free moisturizer and body serum several times a week. I have even used the body serum on my face and love it!
My favorite body wash scent is eucalyptus but the sandalwood is great too. Necessaire's formulas are packed with vitamins (A, B3, C and E, along with Omegas 6 and 9) and luxe oils of marula, cacay and meadowfoam to help nourish and soften skin. The formula's pH level is 5.5–6.5 (to support your natural pH and barrier function). I have sensitive skin and these formulas have been great – zero irritation.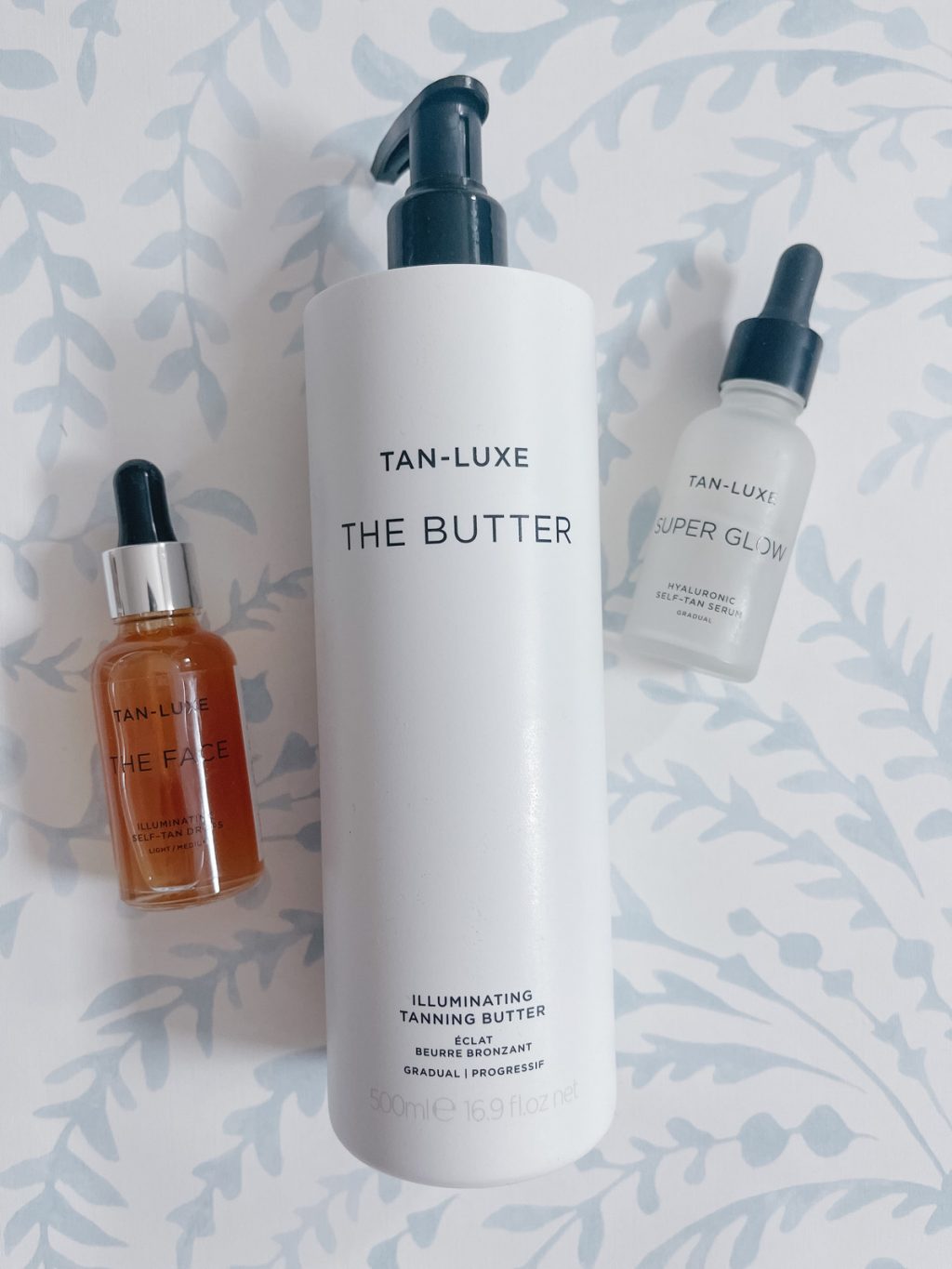 TAN LUXE THE FACE
I've been using this for years and it's my favorite facial self-tanner. I use the light/medium and it gives the perfect color to the skin.
TAN LUXE ILLUMINATING TANNING BUTTER
I just got this, but have been using it in between self-tanning with my St. Tropez express self-tanner.
TAN LUXE SUPER GLOW
I purchased this because I was drawn in by the hyaluronic acid component and I use it to maintain the color on my face between self-tanning with the stronger formula I mentioned above. It feels nice on the skin and you can use it with your other skincare. As a standalone facial self tanning product, it doesn't pack a punch unless you use it daily – that's why I use it to enhance and maintain the color I get from the face formula.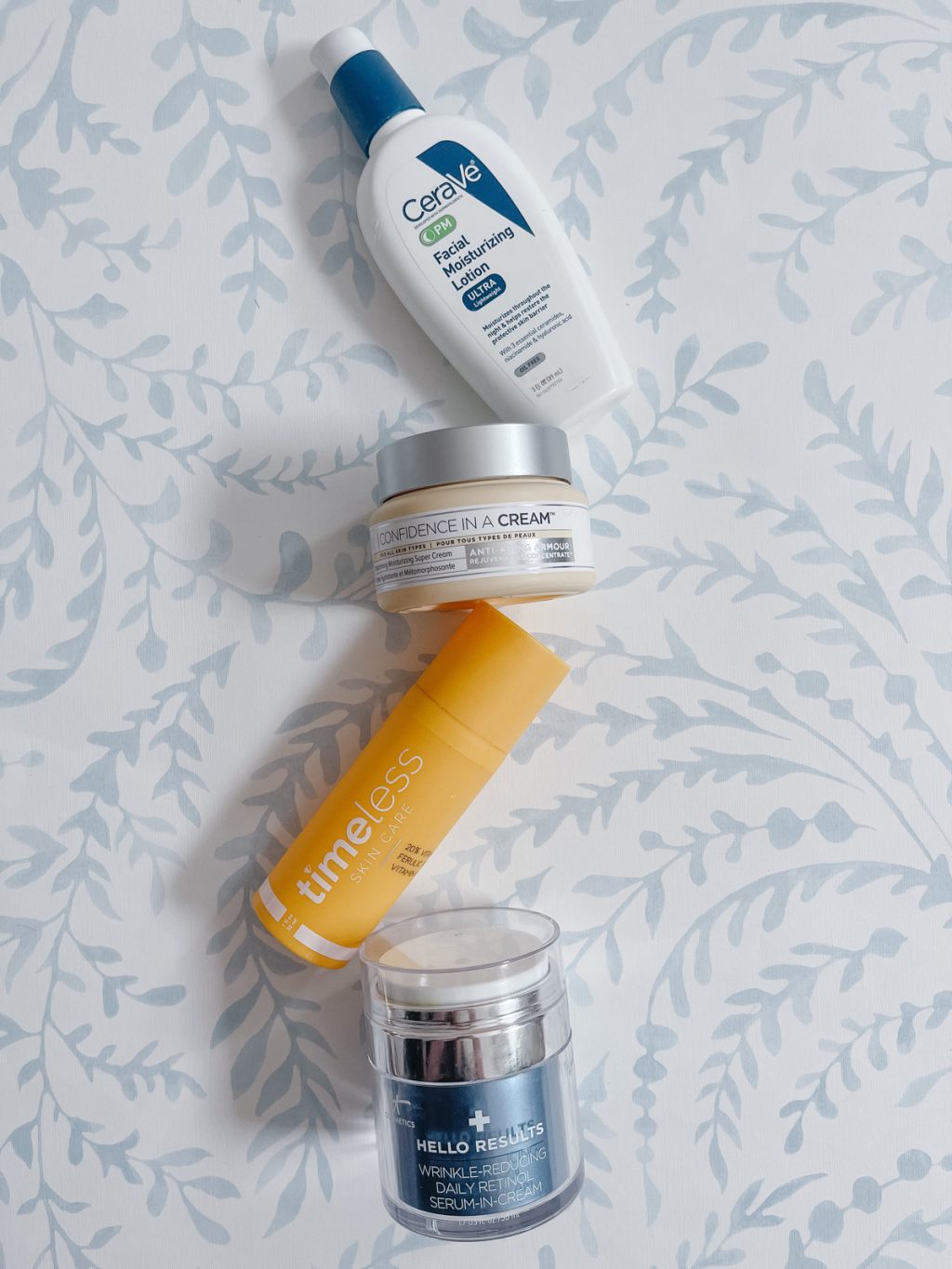 CERAVE PM FACIAL MOISTURIZING LOTION (also on amazon, here)
This inexpensive lightweight facial moisturizer by a trusted skincare brand is such a winner. I find myself reaching for it more than any other formula I own – in fact, it's almost empty. I like how lightweight it feels on the skin and that it's developed with dermatologists to help restore the protective skin barrier with three essential ceramides (1,3,6-II). It also contains hyaluronic acid to help retain skin's natural moisture and niacinamide to help calm skin. 100% recommend this – sometimes the simplest and inexpensive products are the best ones!
IT COSMETICS CONFIDENCE IN A CREAM
I was sent this in a PR package and tried it over a couple of months to see how I liked it. I enjoy the feel and texture of this formula and it absorbs beautifully into the skin. It's made to moisturize, reduce the look of fine lines, smooth, even tone, minimize pores and plump and brighten the skin. I enjoy this formula and like to use it before makeup if I have any flaky spots. With prolonged used it's supposed to help strengthen the skin barrier as well. I don't reach for this daily or use it as often as the Cerave, but I do really like it!
TIMELESS VITAMIN C SERUM (and here on amazon)
I've been splurging on Skinceutical's vitamin C serum for years now. At $166 a bottle, I wanted to try some other formulas to see if I could tell a difference. In my research, I learned Skinceuticals actually does clinical testing on their products so they can prove their efficacy. So the cost per bottle is so high because of the research and marketing that goes into ensuring their product actually works/have visible results. It's also higher because Skinceutical's formula is created in such a way that it remains stable for up to six months (most other vitamin C formulas are said to lose efficacy 1-3 months after opening the bottle).

There are many formulas on the market with nearly identical ingredients (I say nearly, because Skinceuticals has a patent on their formula). Many skincare lovers can afford the cost of a $166 bottle of vitamin C serum, so I'm testing various formulas this year to offer some more cost-effective options to my readers. I love Skinceuticals and buy it with confidence because it is proven to work, but I do feel it's my job to provide other options you can feel confident buying because EVERY single skincare routine needs vitamin C serum in it.
I'm thrilled to report that I love the Timeless formula. At under $30 for one ounce, the price is incredible. I love the pump bottle it comes in (much better than Skinceutical's dropper). The texture is more watery and absorbs really well into the skin and wears perfectly under makeup. My skin looks bright and clear when I use it and to be honest, I did not notice a vast difference in results from using Timeless vs. Skinceuticals. I feel confident recommending this formula.
Next, I'm planning to try Dr. Brenner's formula, which on Reddit skincare forums is touted to be the closest match to Skinceutical's CE Ferulic. In the future, I will likely continue to purchase the Skinceuticals occasionally (rotating it with other serums to save money) to use on my face and will keep other formulas on hand to use on my neck and chest since it's more cost-effective. I only use vitamin C serum in the morning.
IT COSMETICS RETINOL
A lot of brands are coming out with retinol formulas because I think everyone is finally on board with the fact that you have to be using retinol for anti-aging, period. I have been using this product over my RX tretinoin because I wanted to try it out – I'd say I use it 3-4 times a week. Like Olay's formula, which I love, this formula is a combo of retinol and moisturizers. IT's formula is a dual retinol – a blend of free and encapsulated retinol. I like it – it doesn't irritate my skin. I can't say I've used it enough to really comment on visible results and I'll always use an RX retinol, but I do like to try other formulas for many reasons, including because sometimes I want something a little less intense because my skin is sensitive.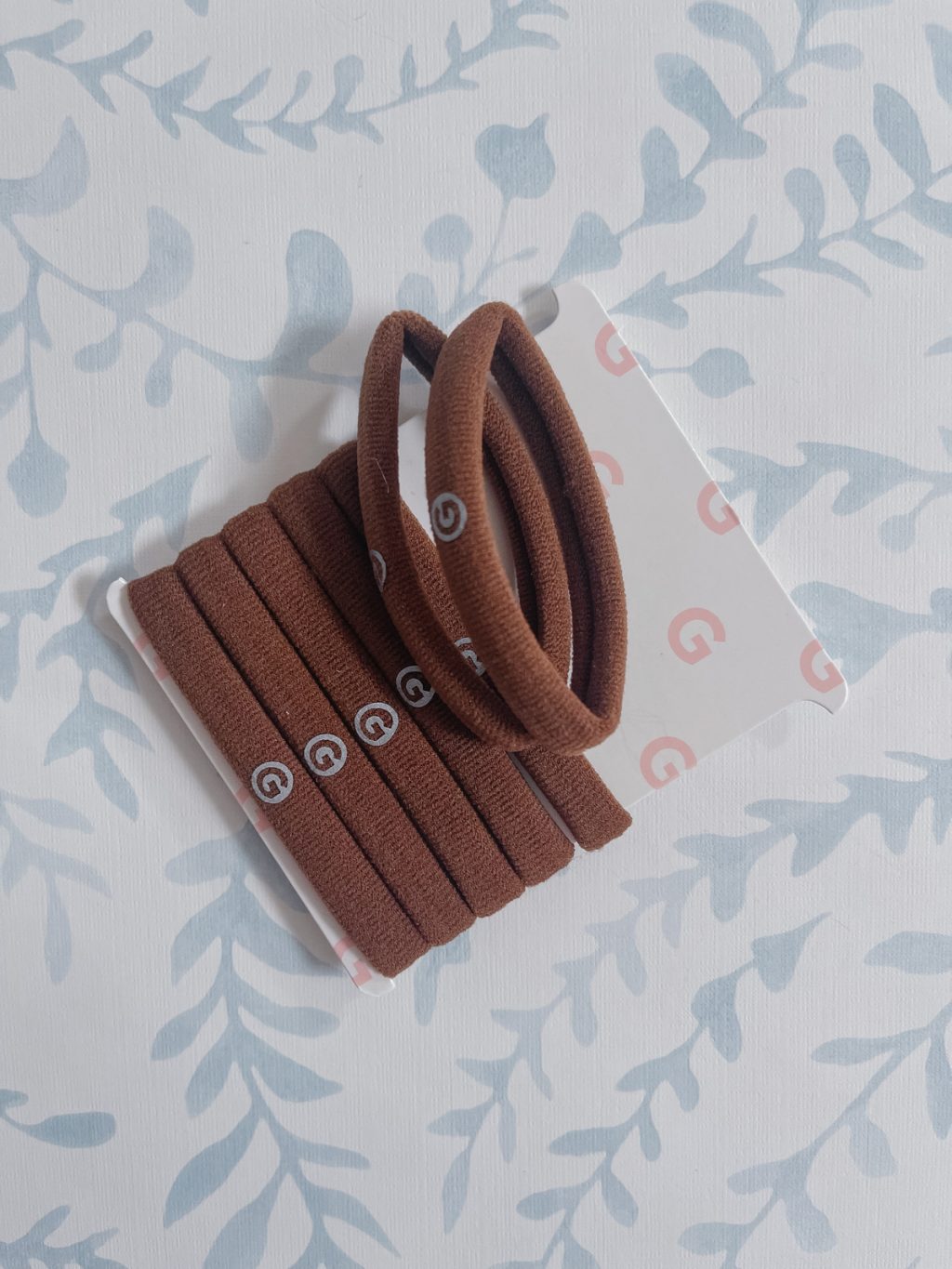 GIMME BANDS HAIR ELASTICS
I jumped on this train and am so glad I did. I really enjoy these elastics – they don't pull, are easy to remove and hold hair well.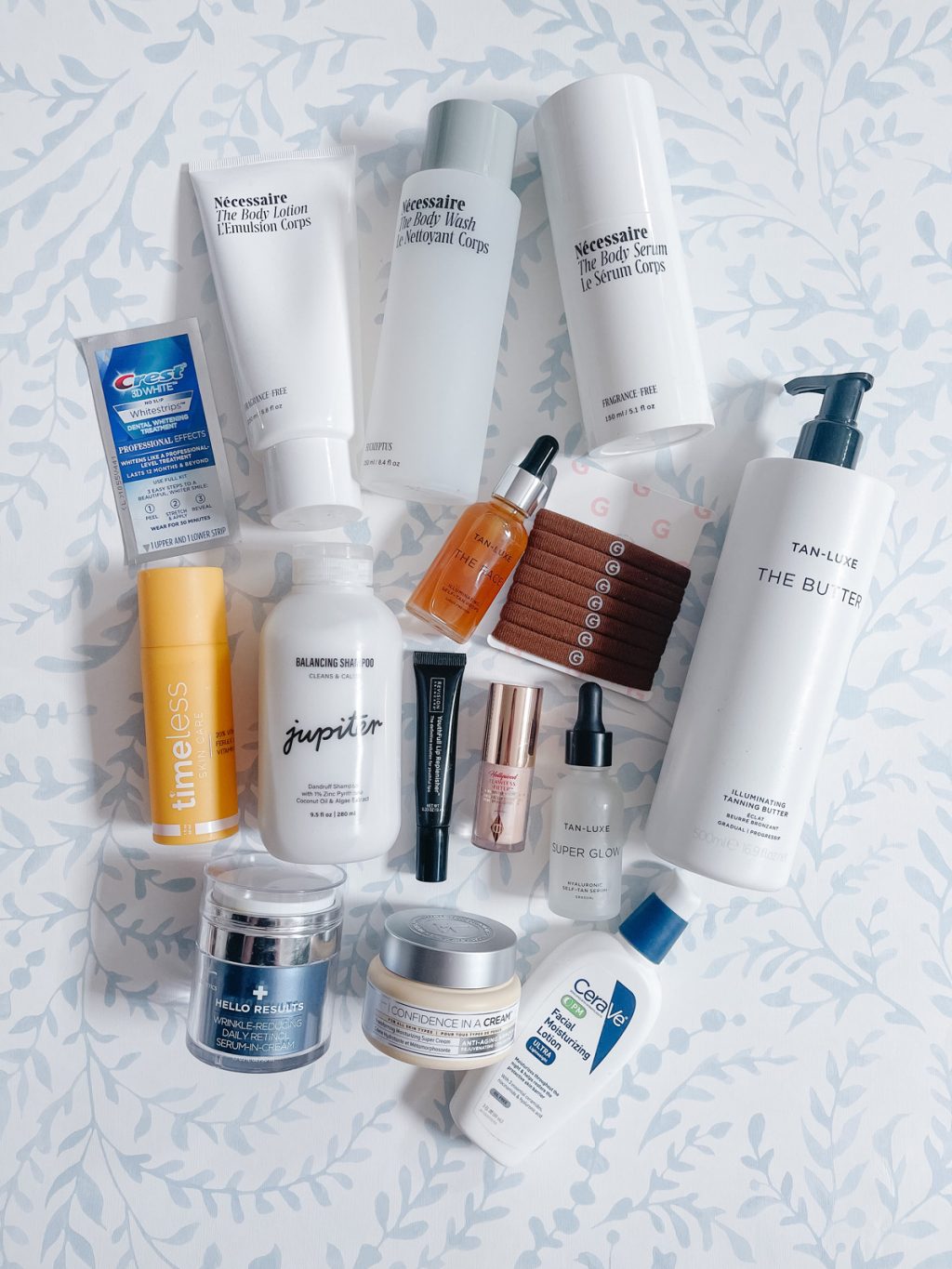 I hope this post was helpful if you're in the market for any of these products & looking for recommendations!

Shop the Post