This month's amazon style finds are transitioning us straight into cooler temperatures. I'm still dreaming of 70 degree temps over here in Houston, but many of y'all will soon experience the delight of weather reports out of the 80s and 90s and I'm so happy for you (and also a little jealous!)
Let me know what you think of this month's picks! I love helping you find closet staples, everyday casual tops, wear-to-work pieces and statement pieces. The best part of this month's amazon style finds post is that all of the pieces can be dressed up or down.
Other items worn in this post are linked here. My heart necklace is an amazon find and can be shopped here.
FLUTTER SLEEVE PEPLUM BLOUSE (SIZE SMALL)
This top is a nice pick for the office because it has some feminine details that make it feel more special, but with the softness and lightness of a comfortable tee. It fits true to size and washes well – it was even accidentally thrown in the dyer before I shot these photos and it still fits and feels great (I usually hang-dry tops like this).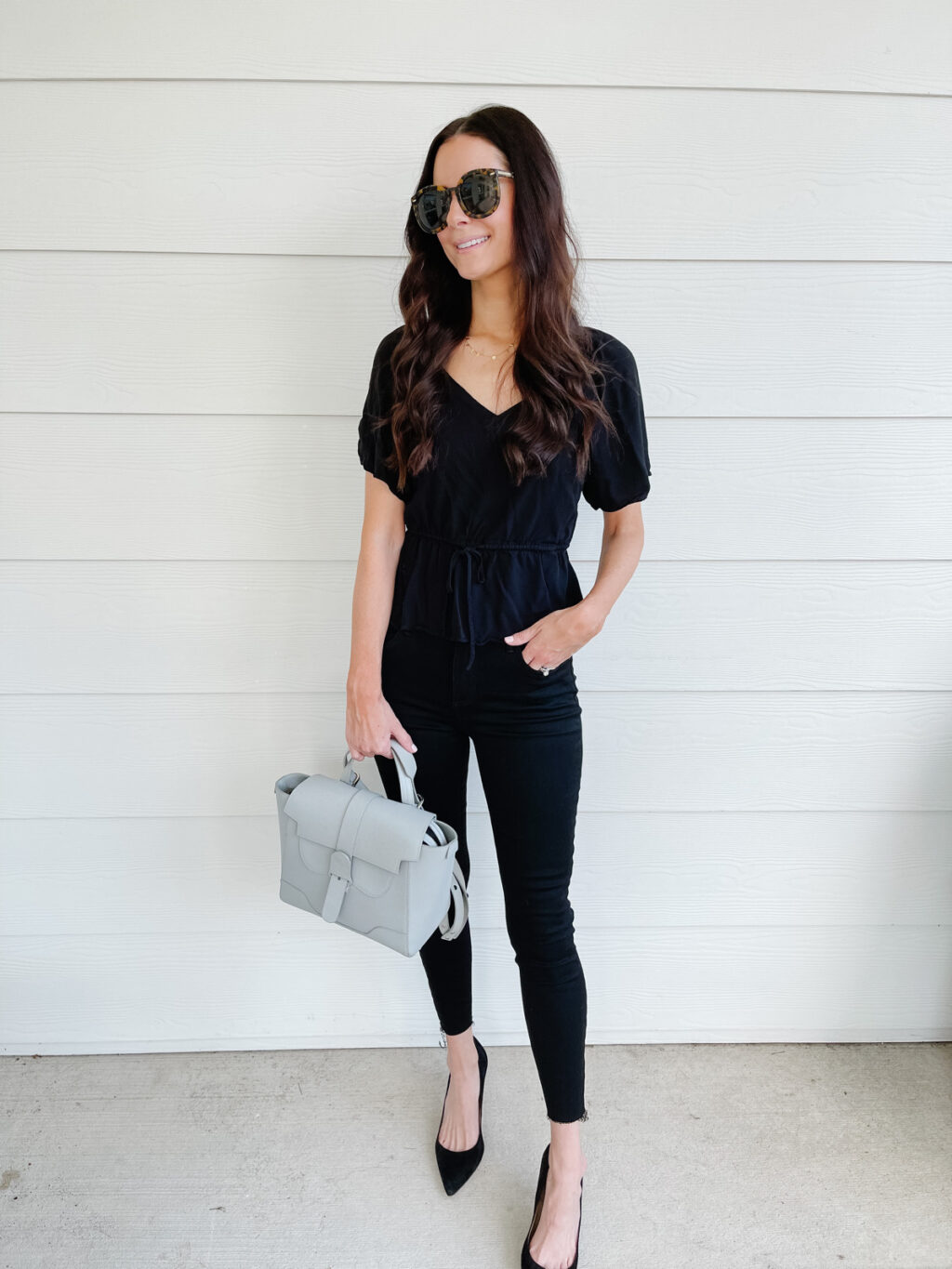 RUFFLED SMOCKED TOP (SIZE SMALL)
I love the camel/tan color of this top as I don't own many clothing pieces in this color. The shoulder ruffle detail is super cute – as is the smocking and ruffle bottom. This top is a cropped fit, but I found it to be just right with high-waisted jeans.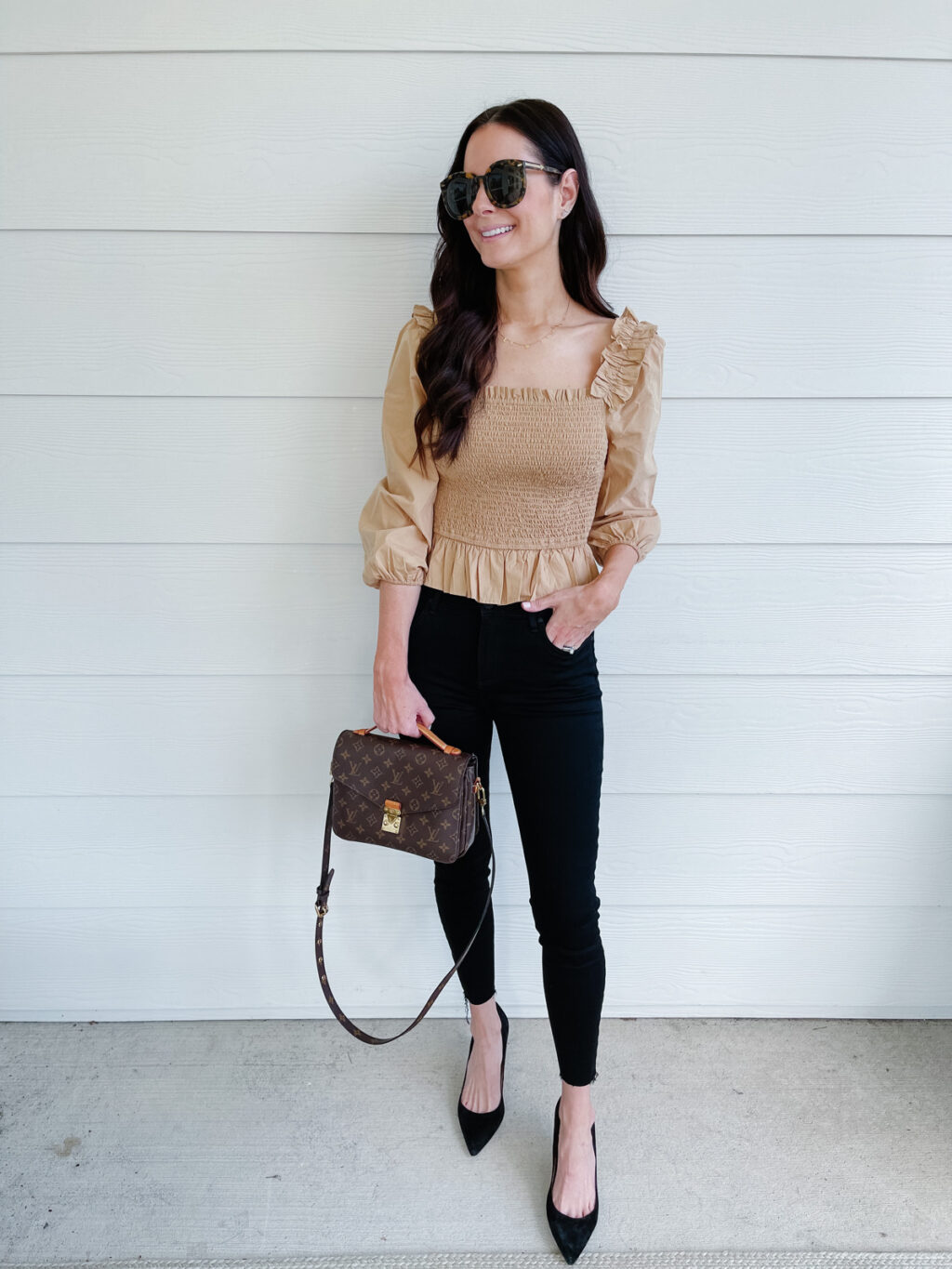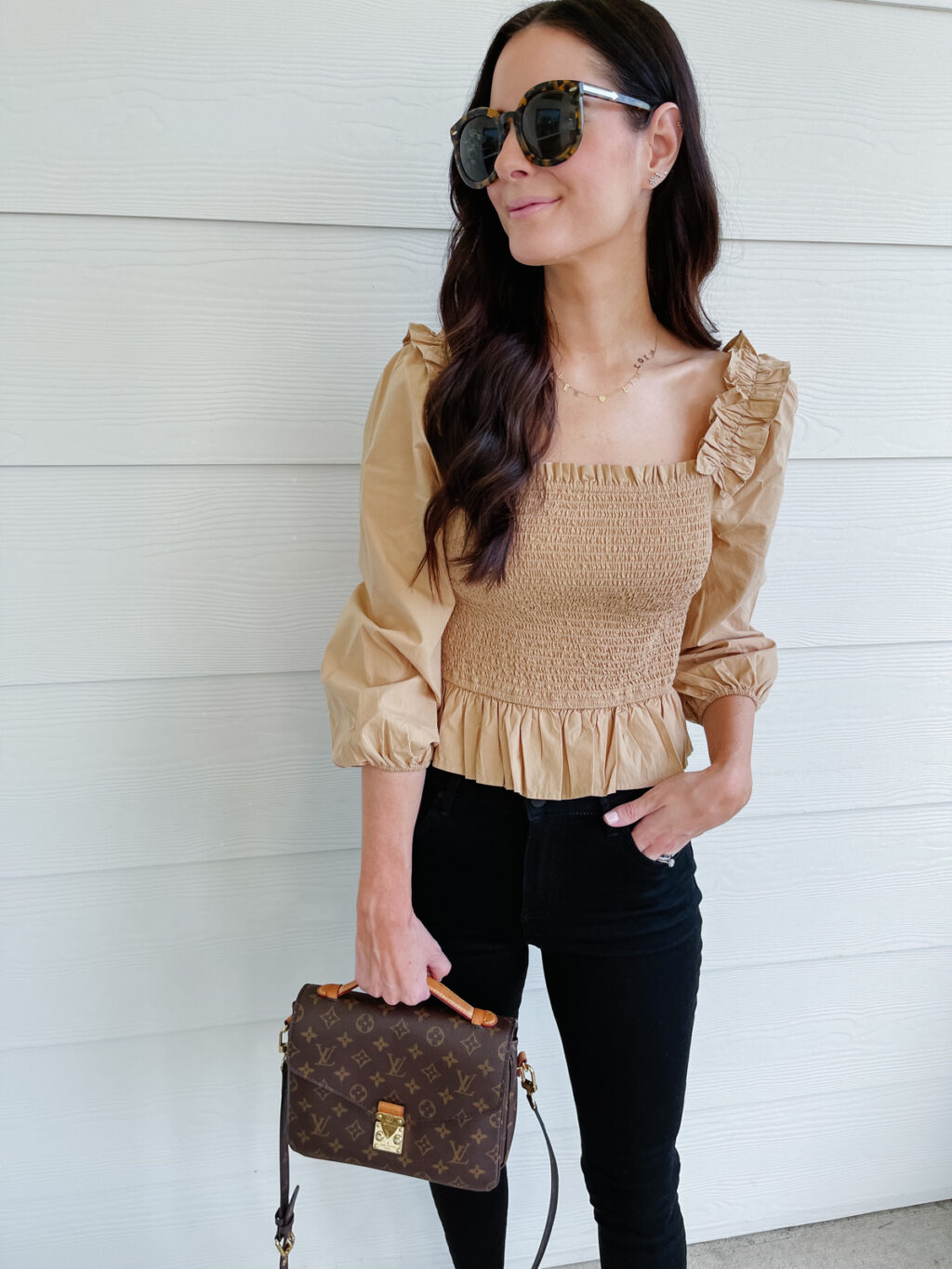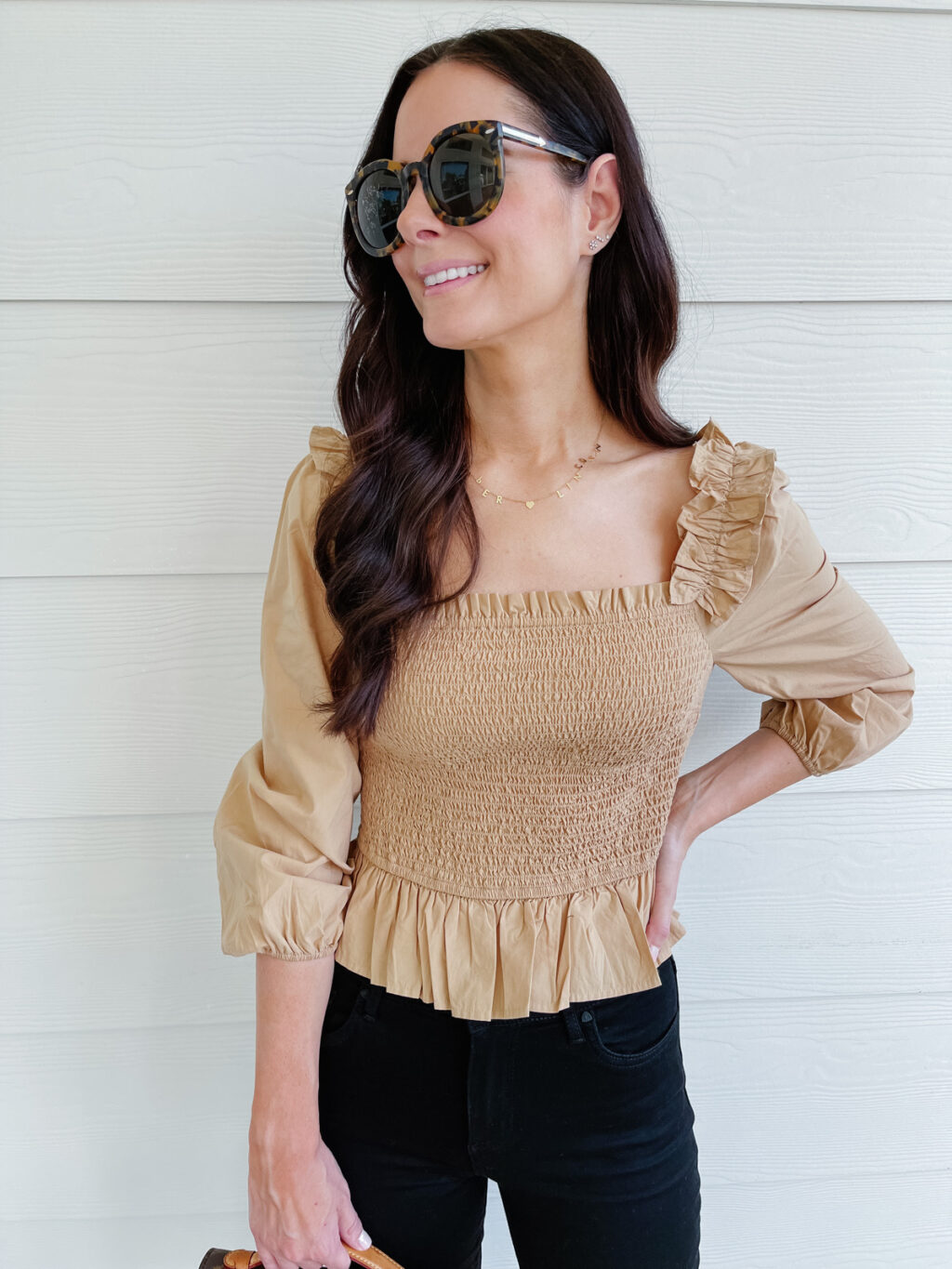 BLACK BALLOON SLEEVE TOP (SIZE SMALL)
This is probably my favorite of the bunch – I just adore the fit, the sleeves, the texture. It's a closer fitting top through the bodice, but the voluminous sleeves add the perfect balance. I'm wearing it here with my Sarah jeans and Senreve bag.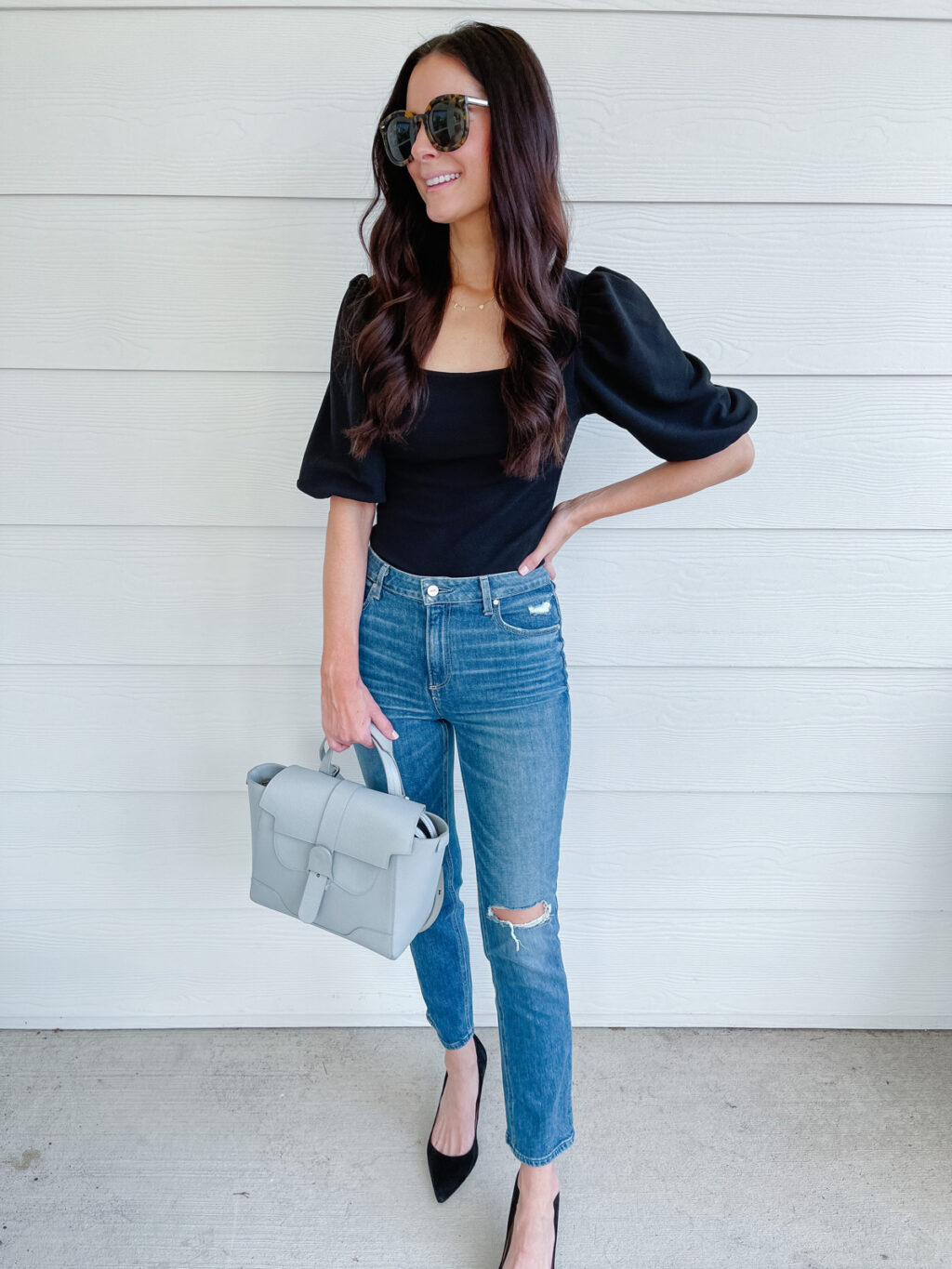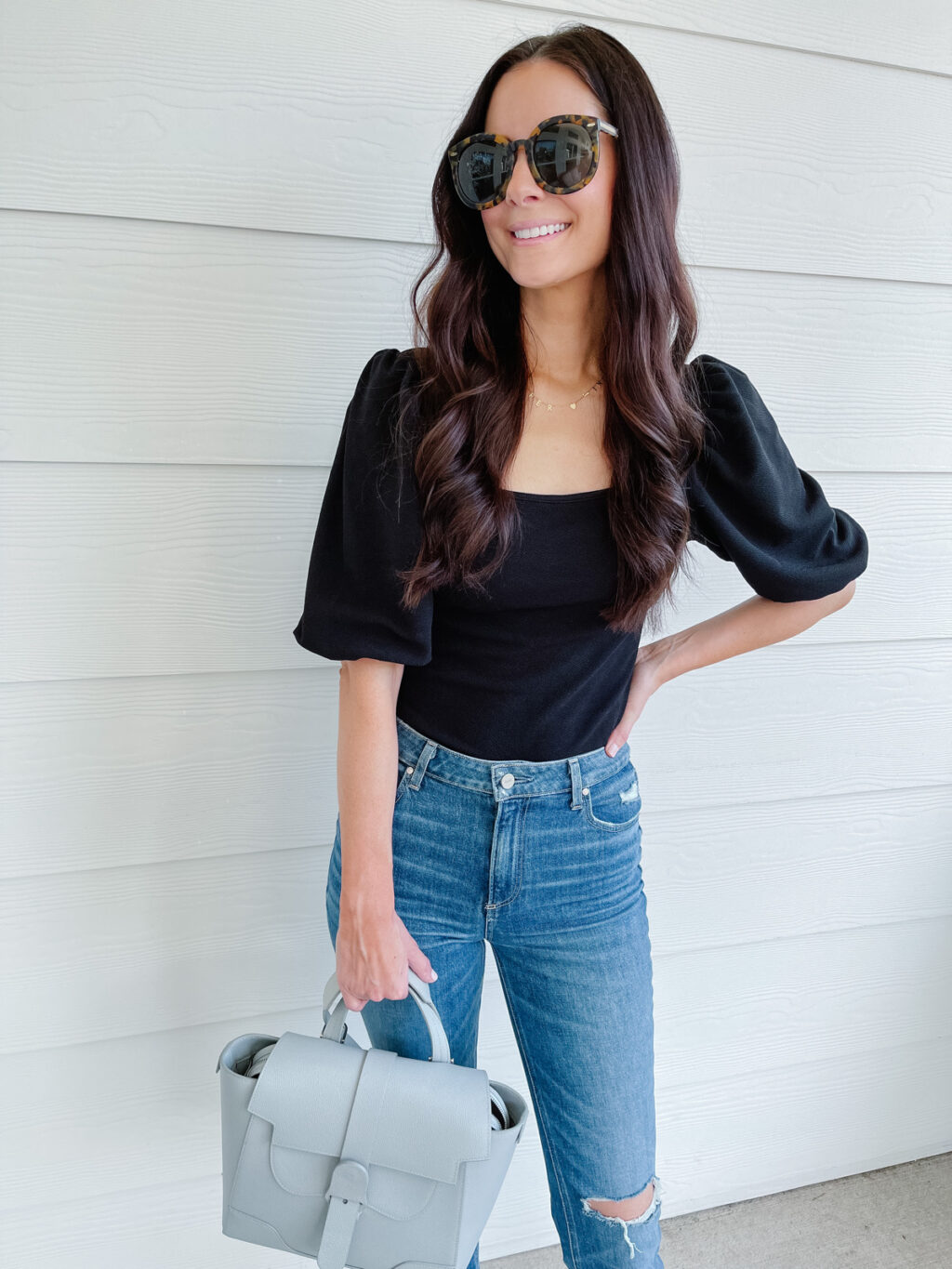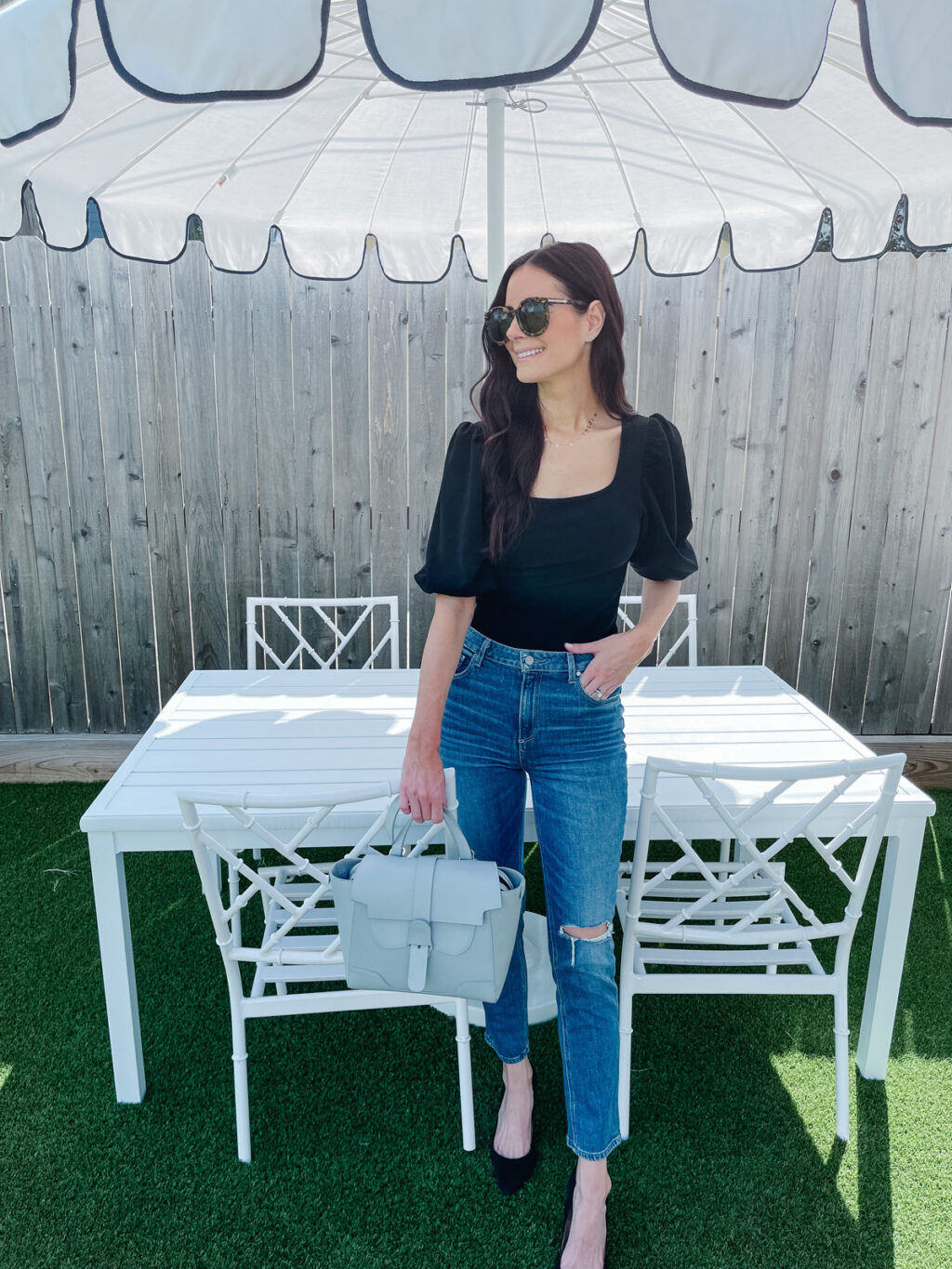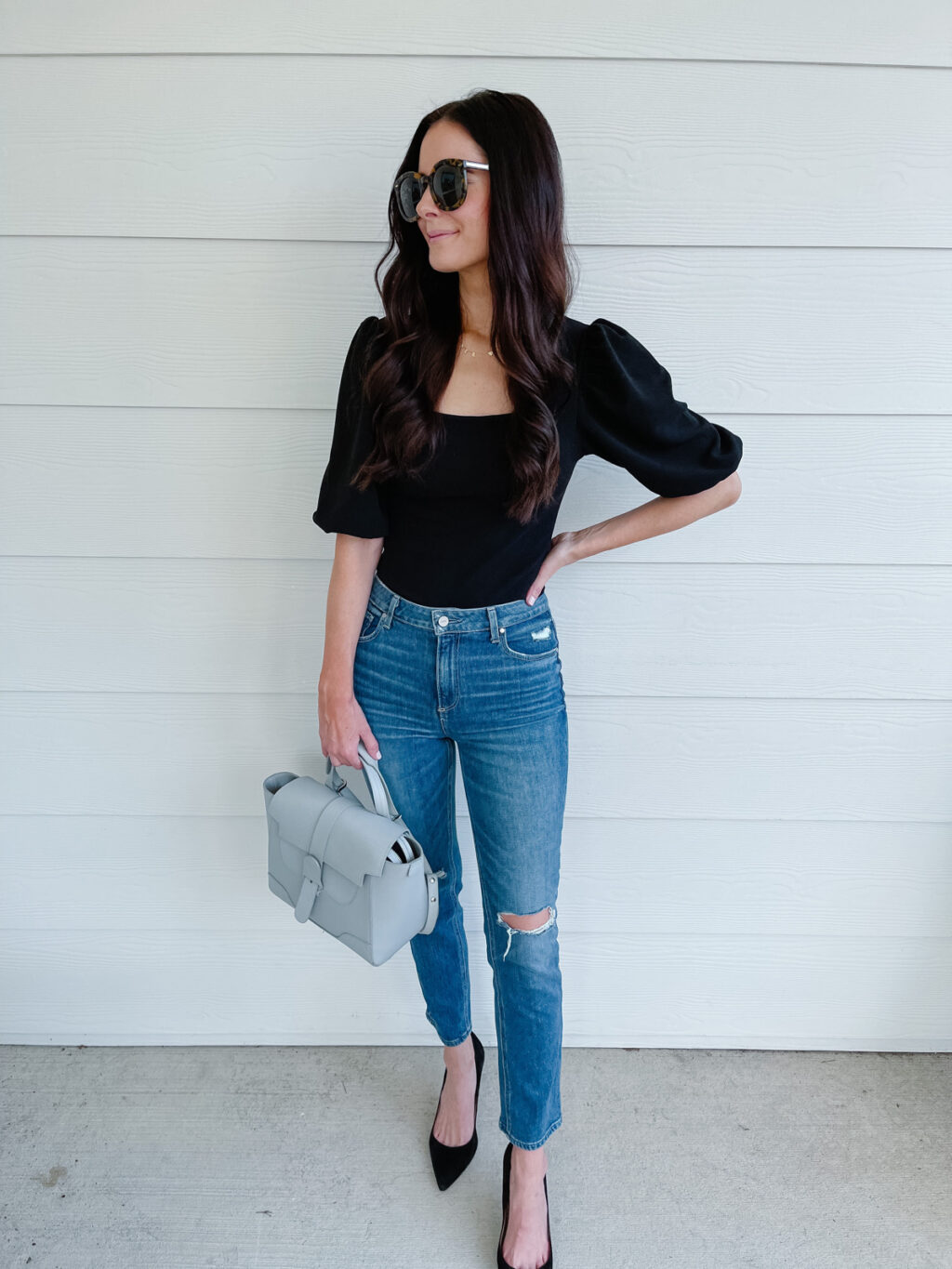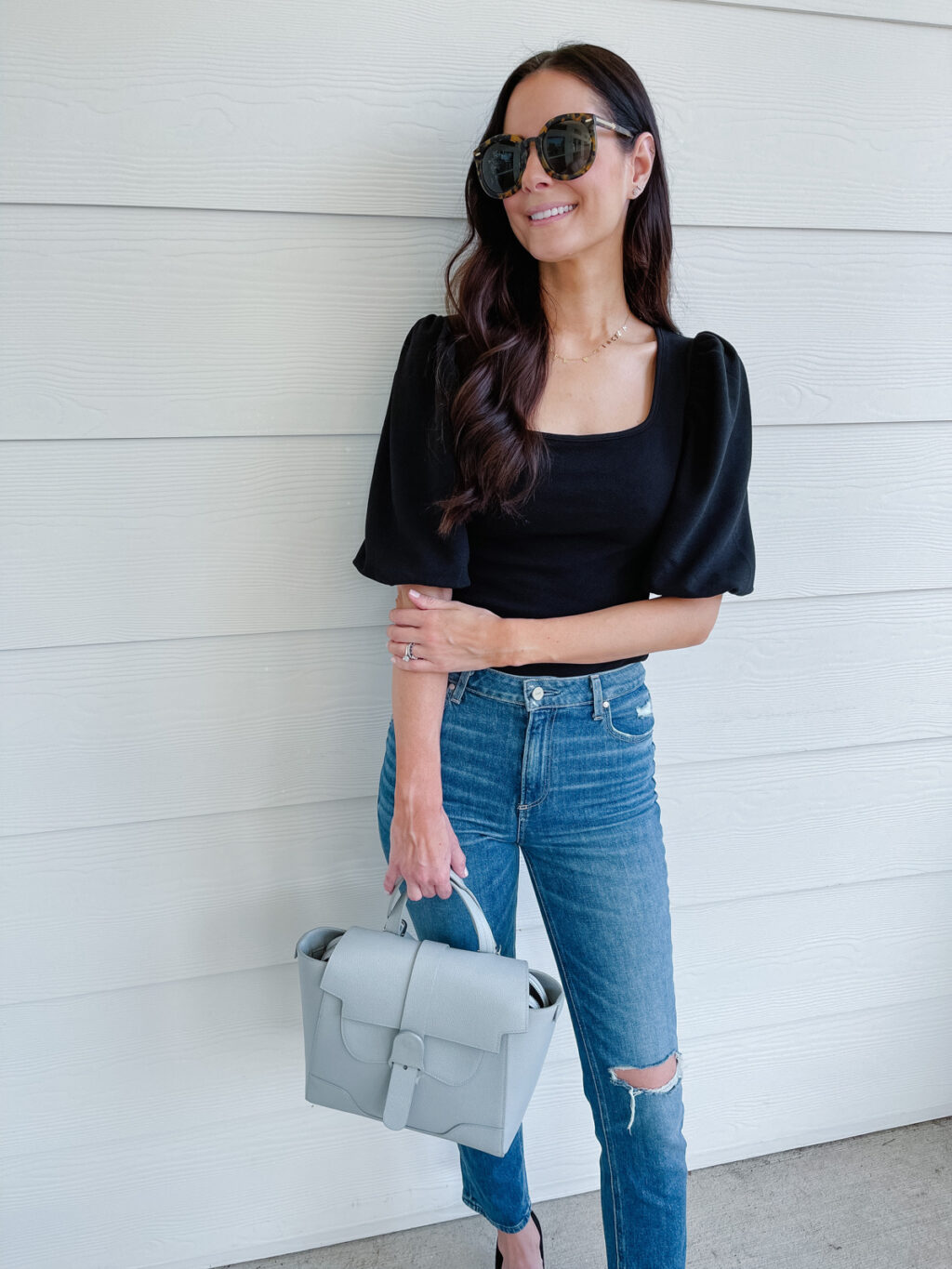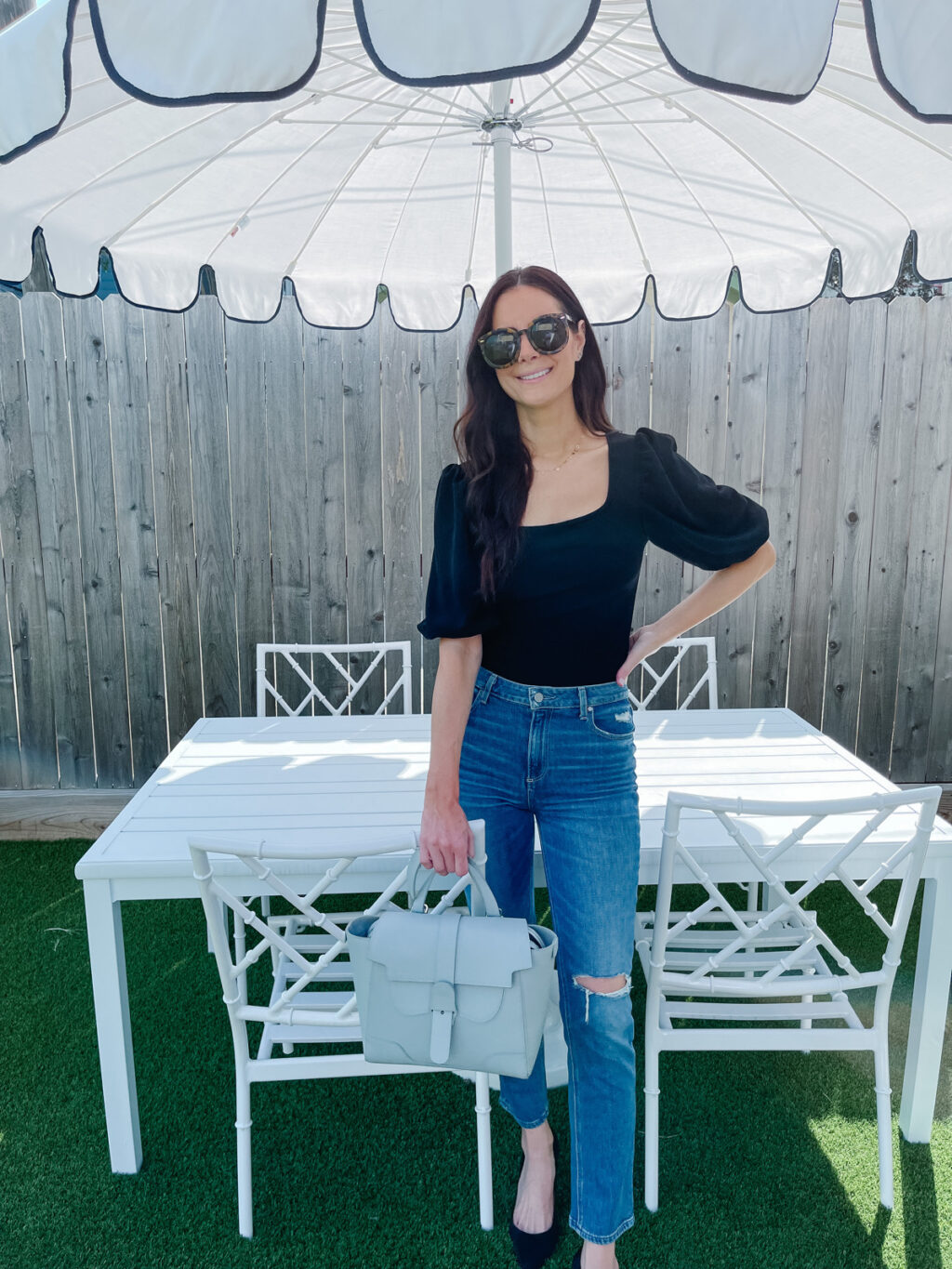 RIBBED BUTTON-FRONT CARDIGAN (SIZE XS)
I love this trend – who needs layering pieces when you can wear a cardigan like this a standalone piece? Of course you can also layer it over a tee or tank, but I love the look of tucking it into jeans, dress pants or a skirt. I used to work with someone who often wore cardigans as tops and thought it looked chic! I would size down in this if you want a closer fit.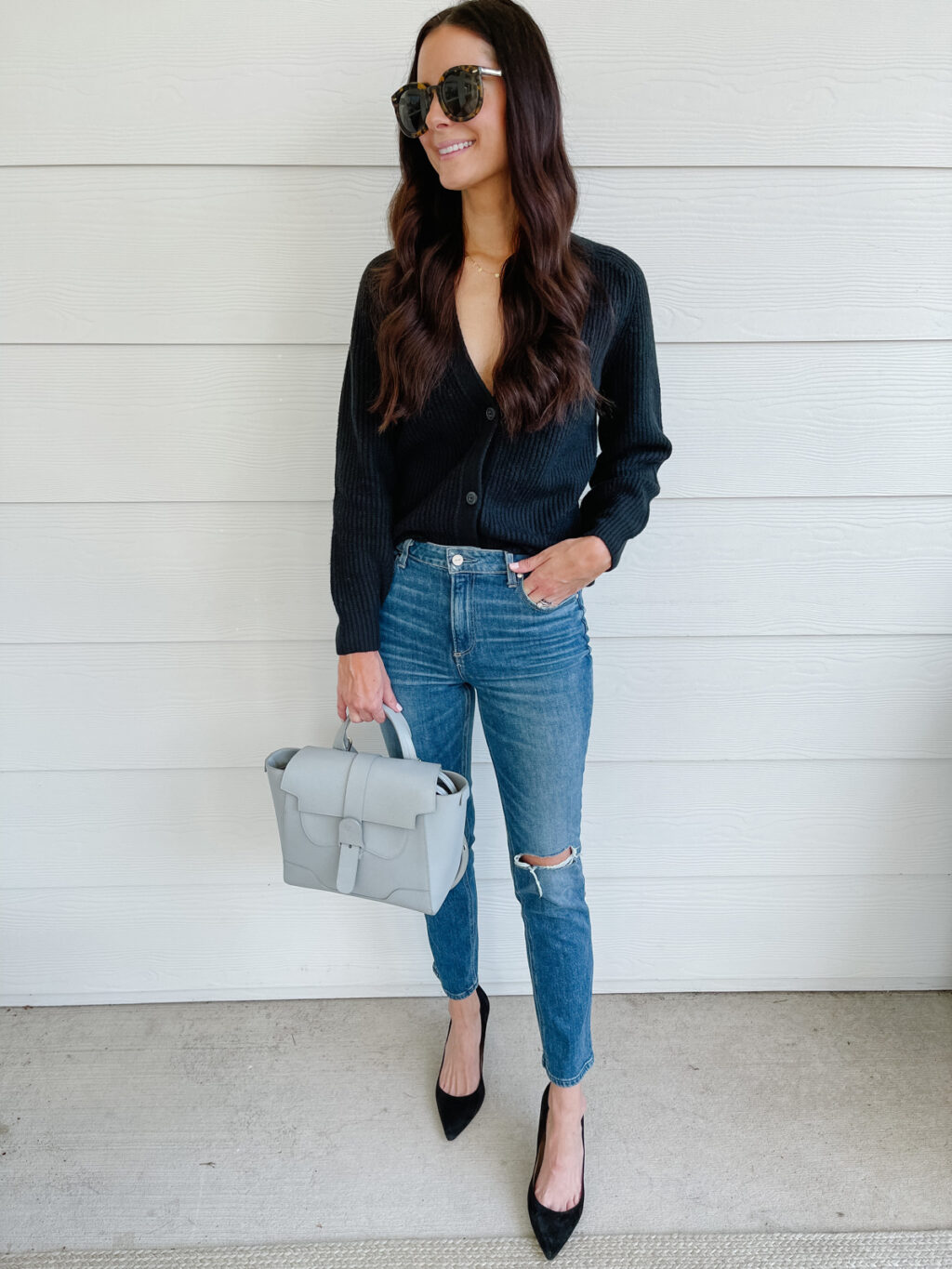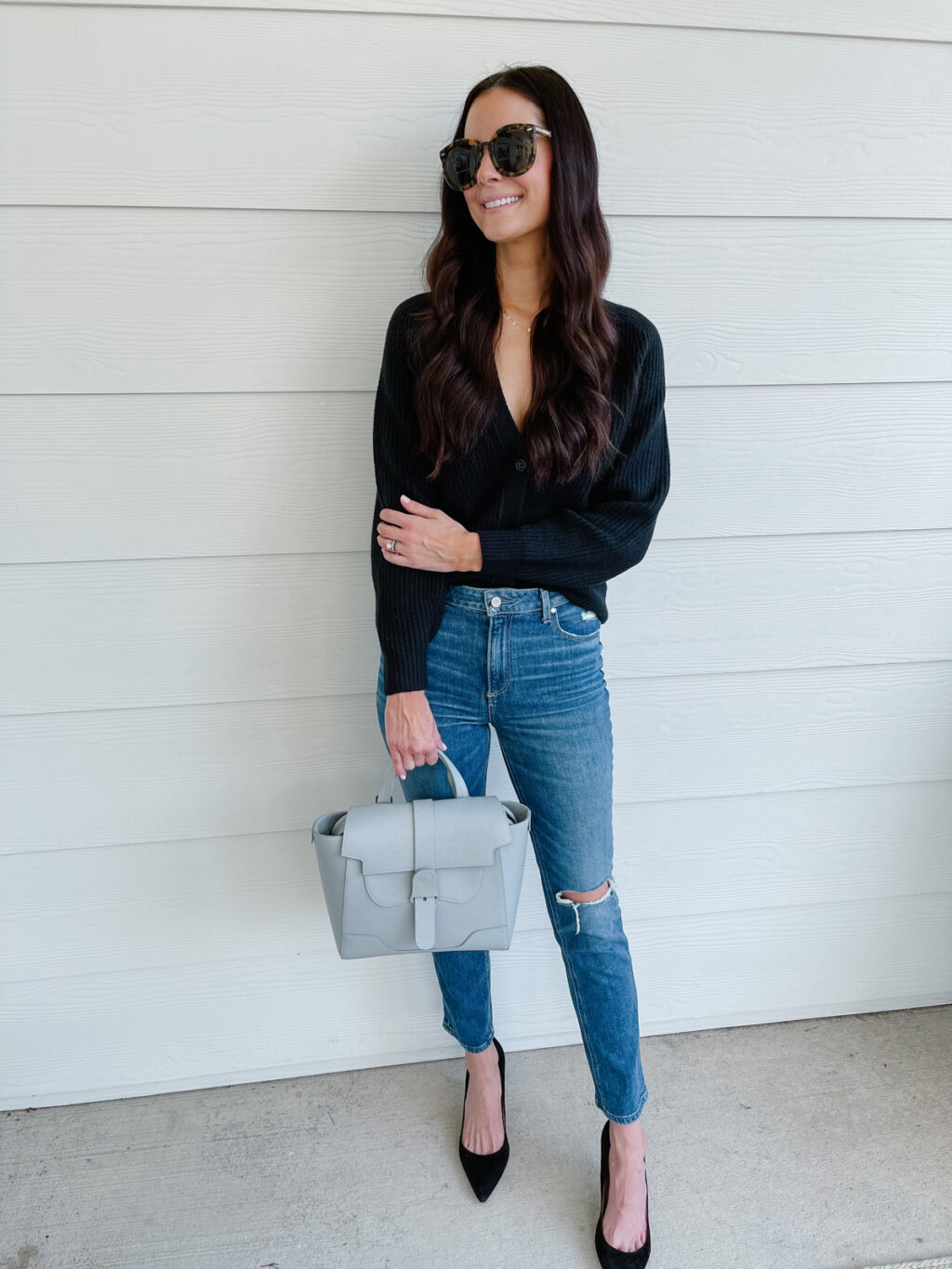 SOFT TOUCH PLEATED SHOULDER SWEATER (SIZE XS)
This sweater might just be the next big amazon sweater for the season. It's soft and cozy and has the cutest sleeve detail that gives it a slightly puffed look, in the most subtle way. I love the warm beige heather color – it goes with everything. I sized down to an XS for a closer fit.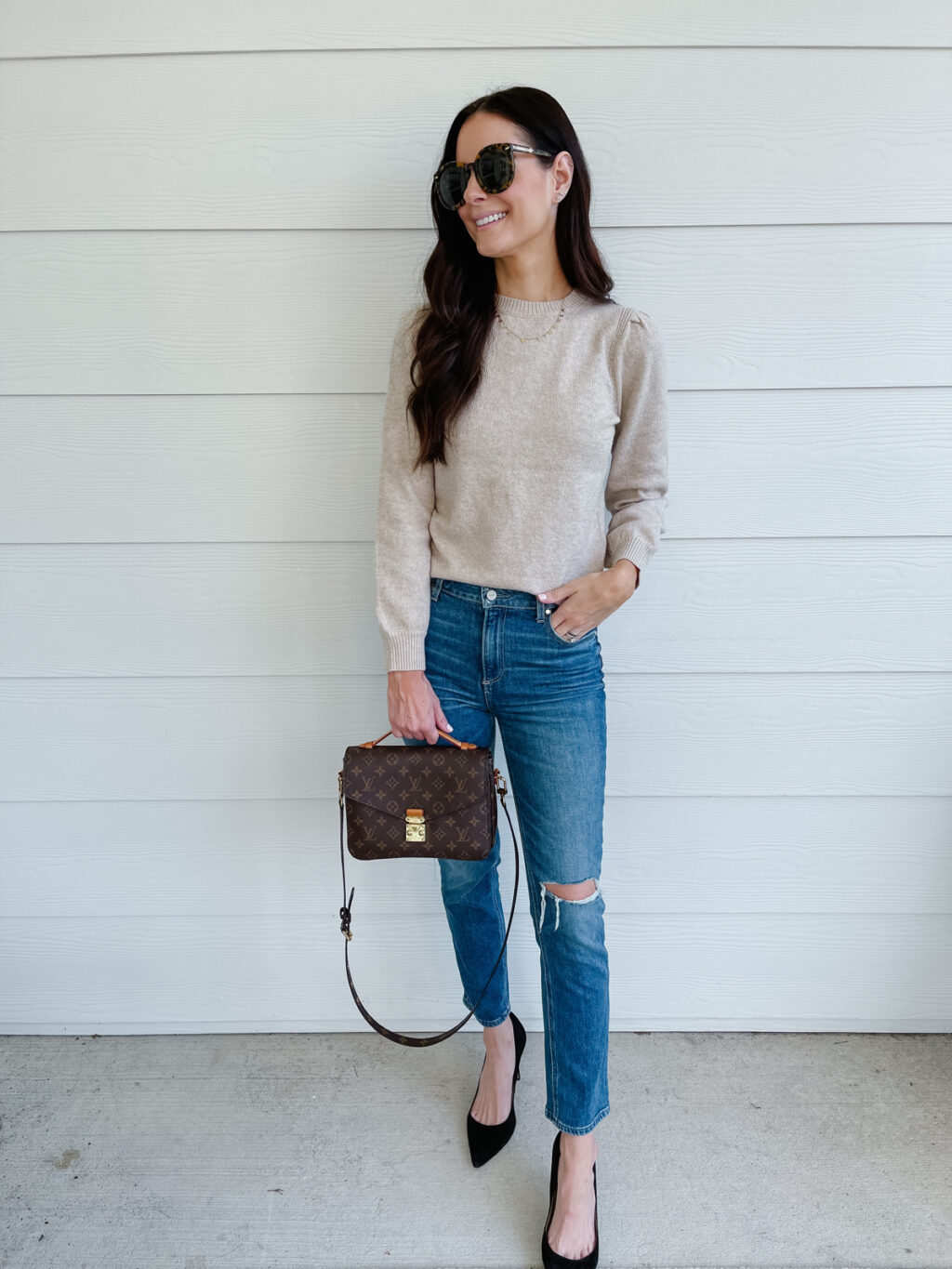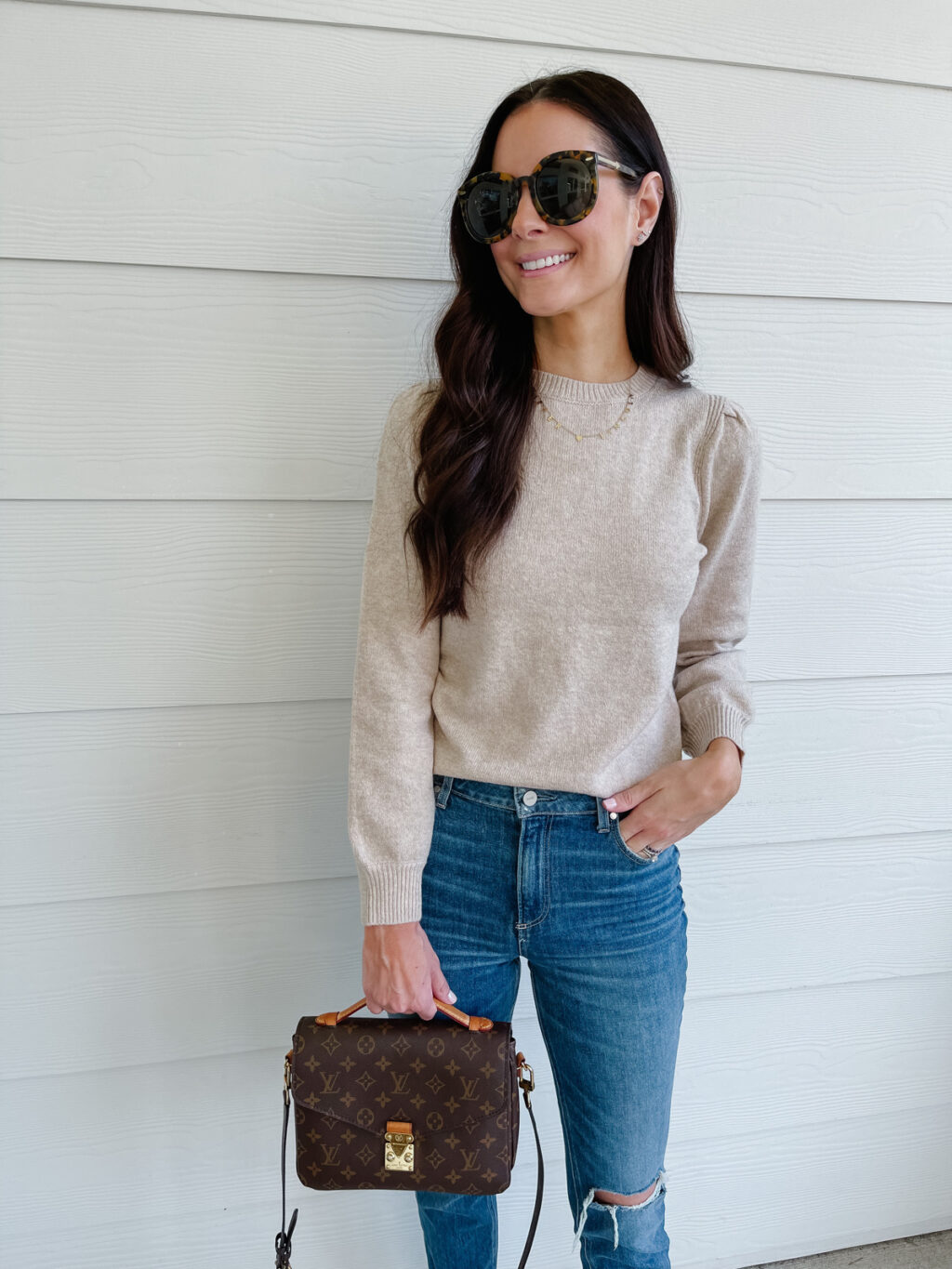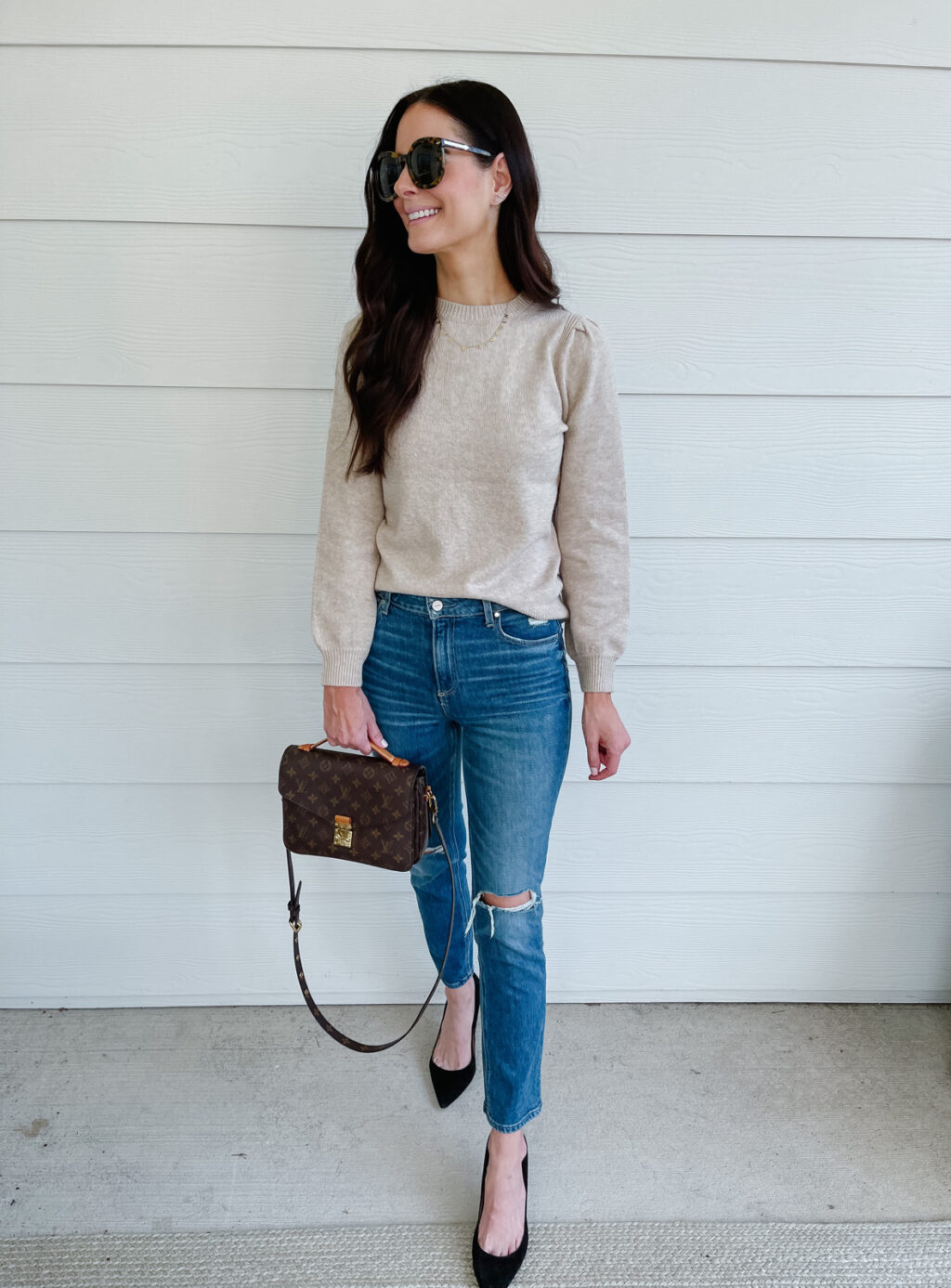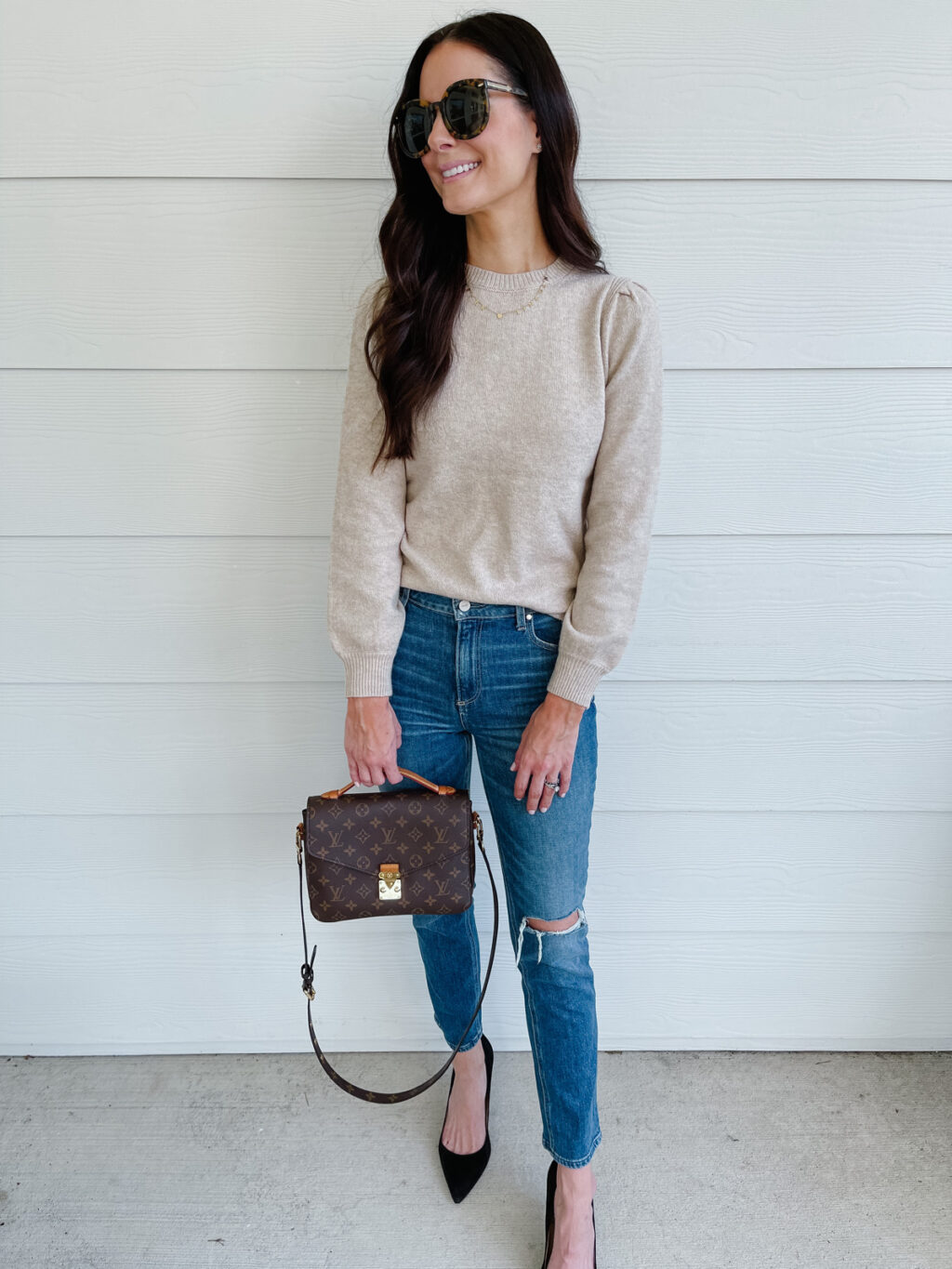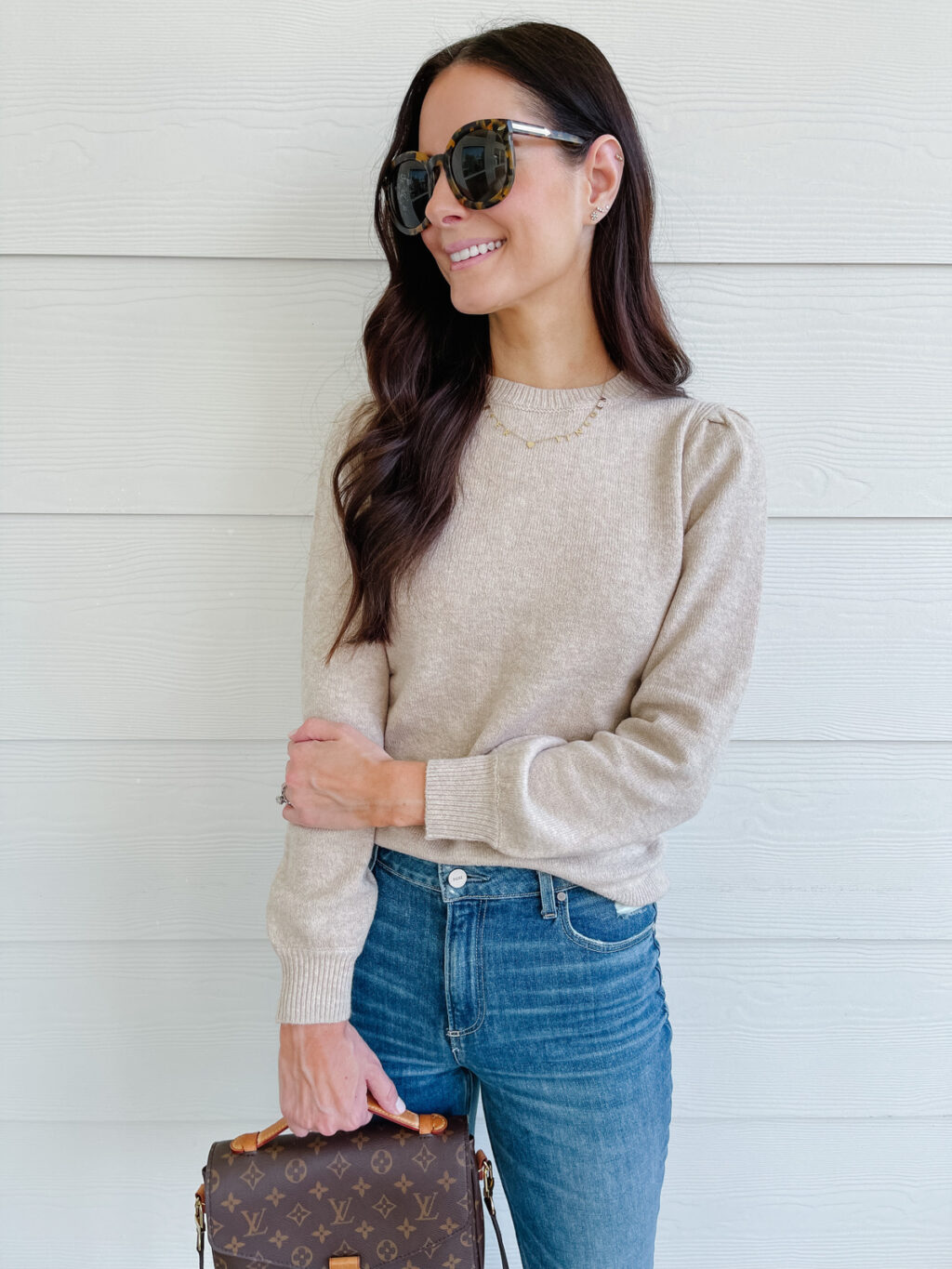 RELAXED FIT LINEN WASH DRESS (SIZE SMALL)
This dress is lightweight, airy and cute for everyday wear, but can also be dressed up. It's tiered and has subtle flutter sleeves – always a bonus in my books!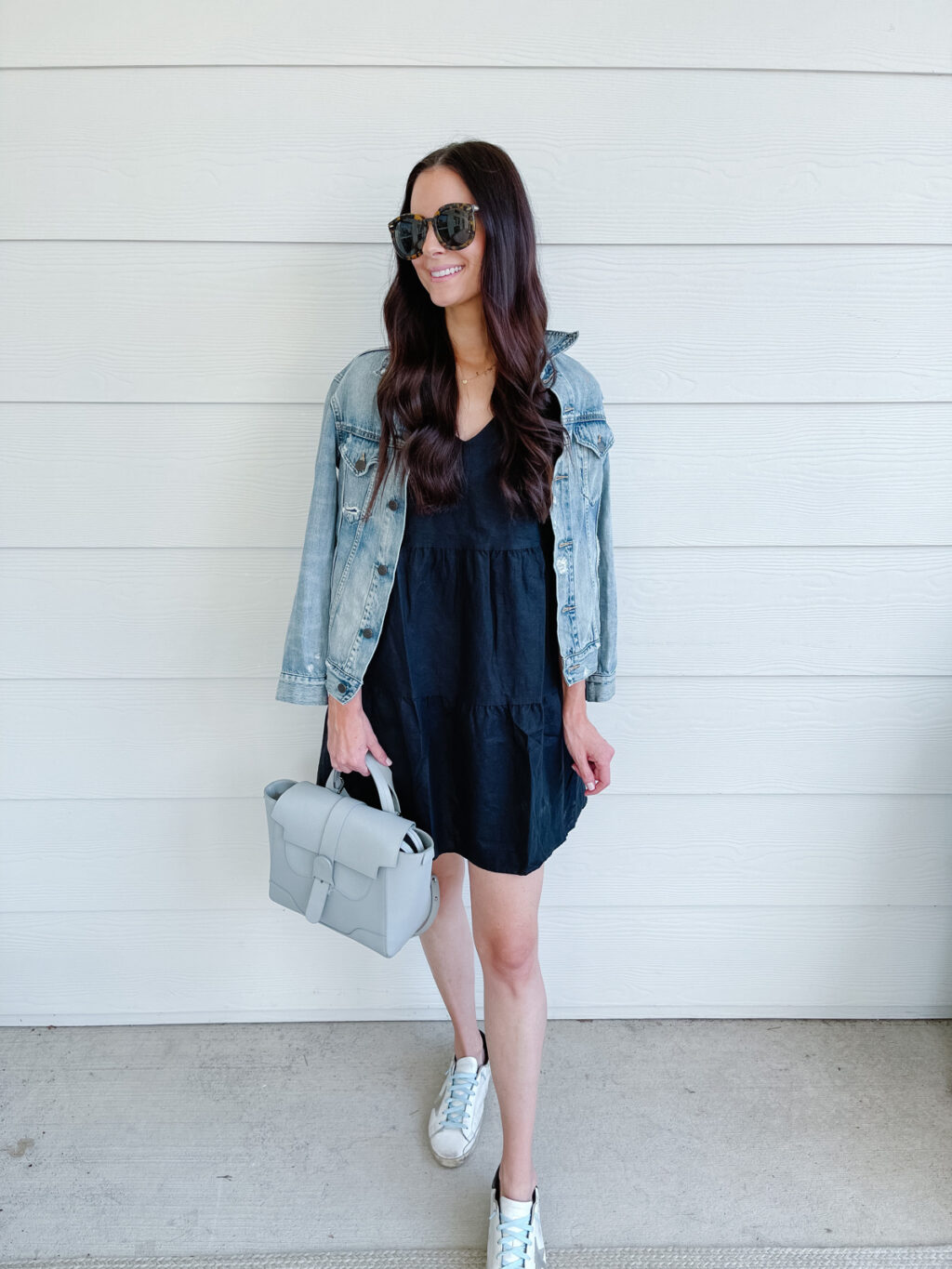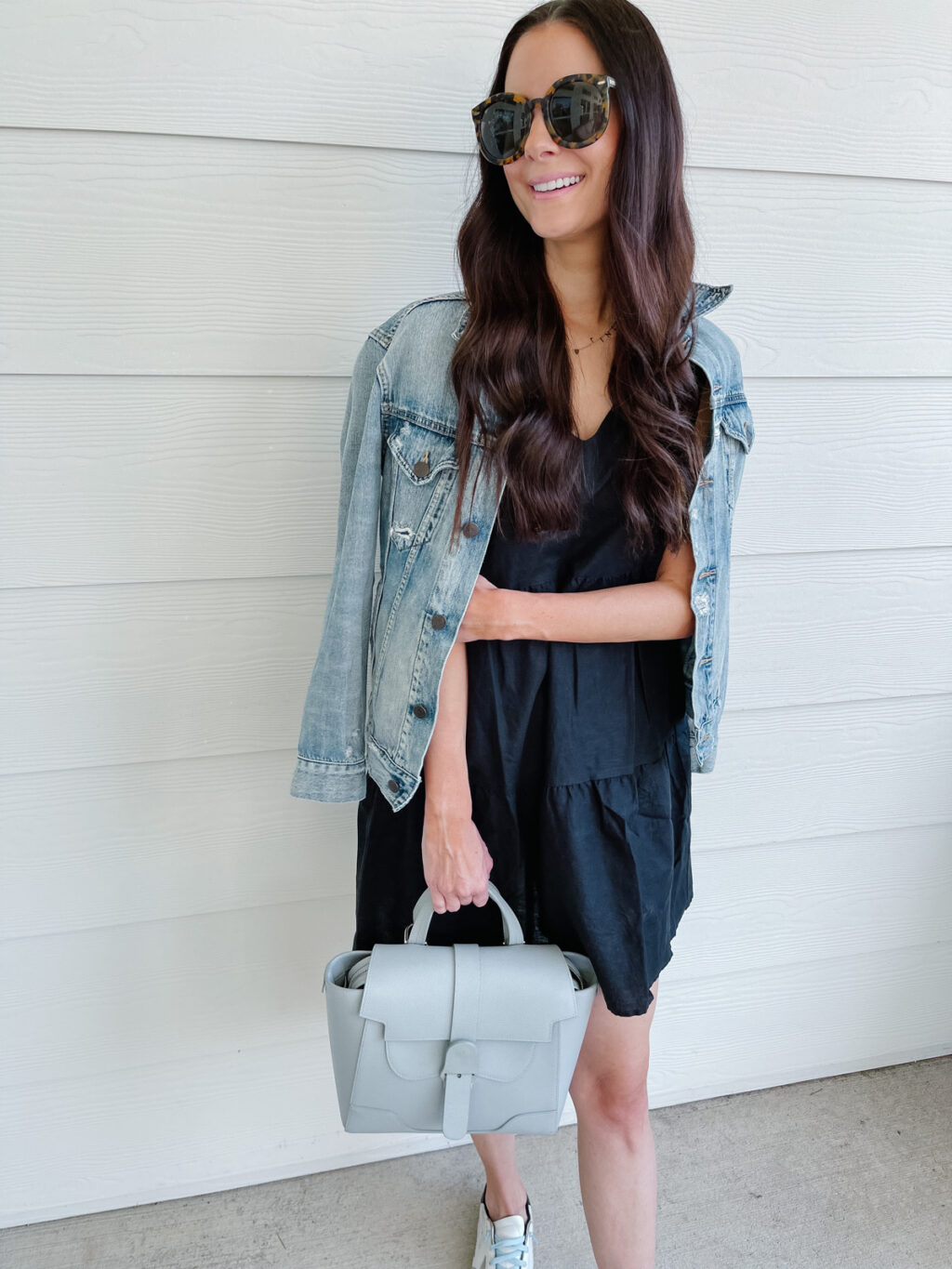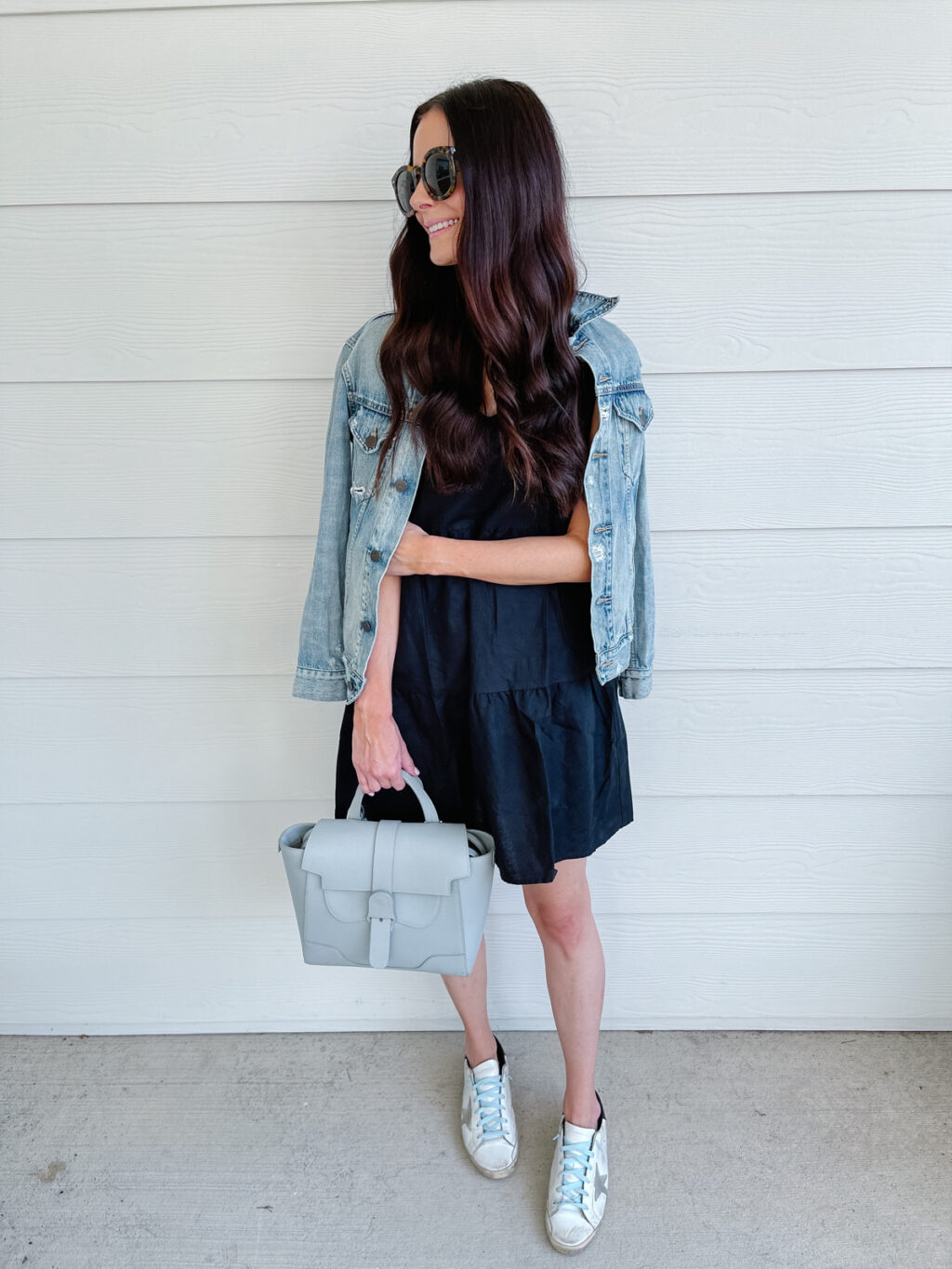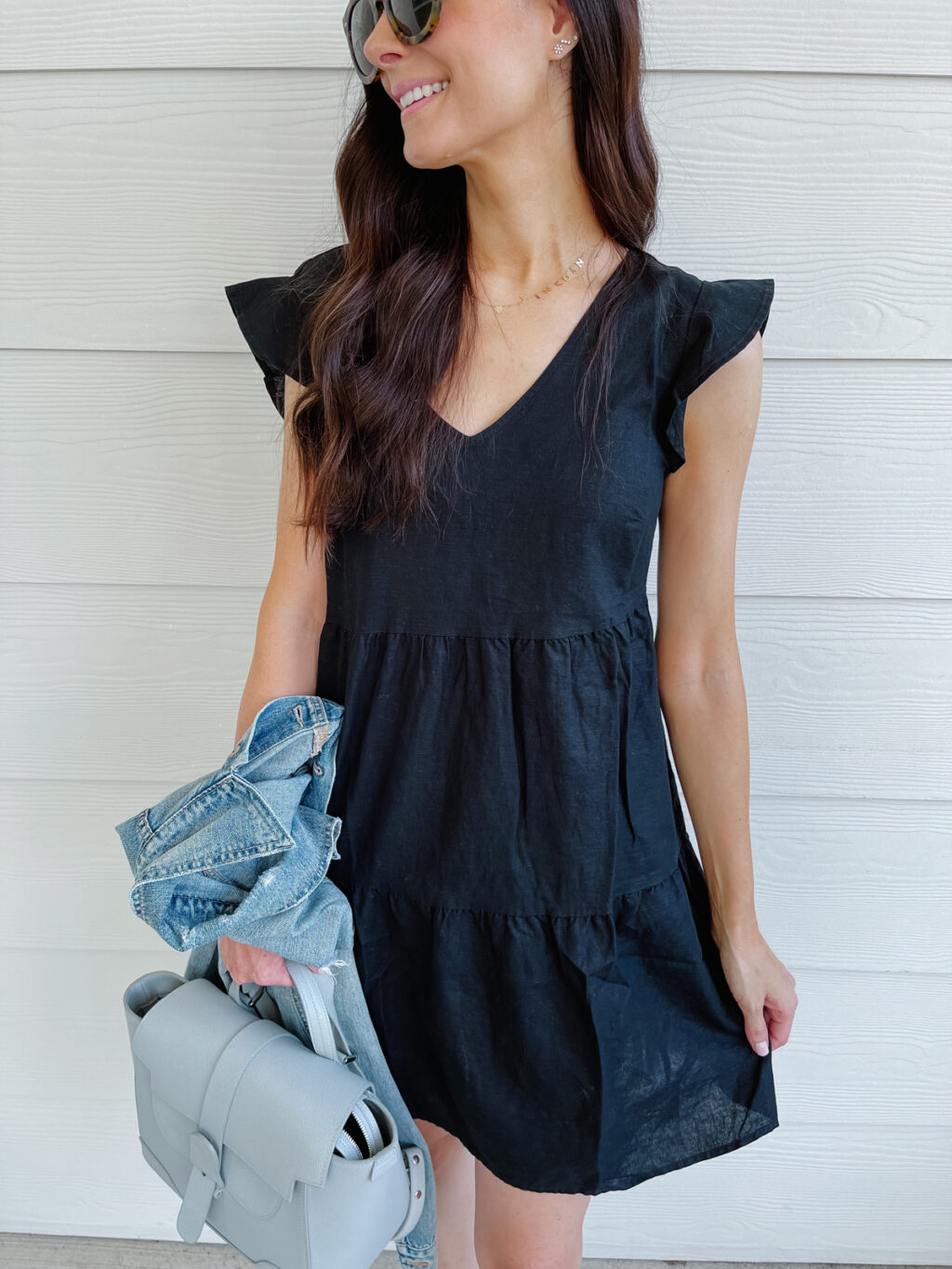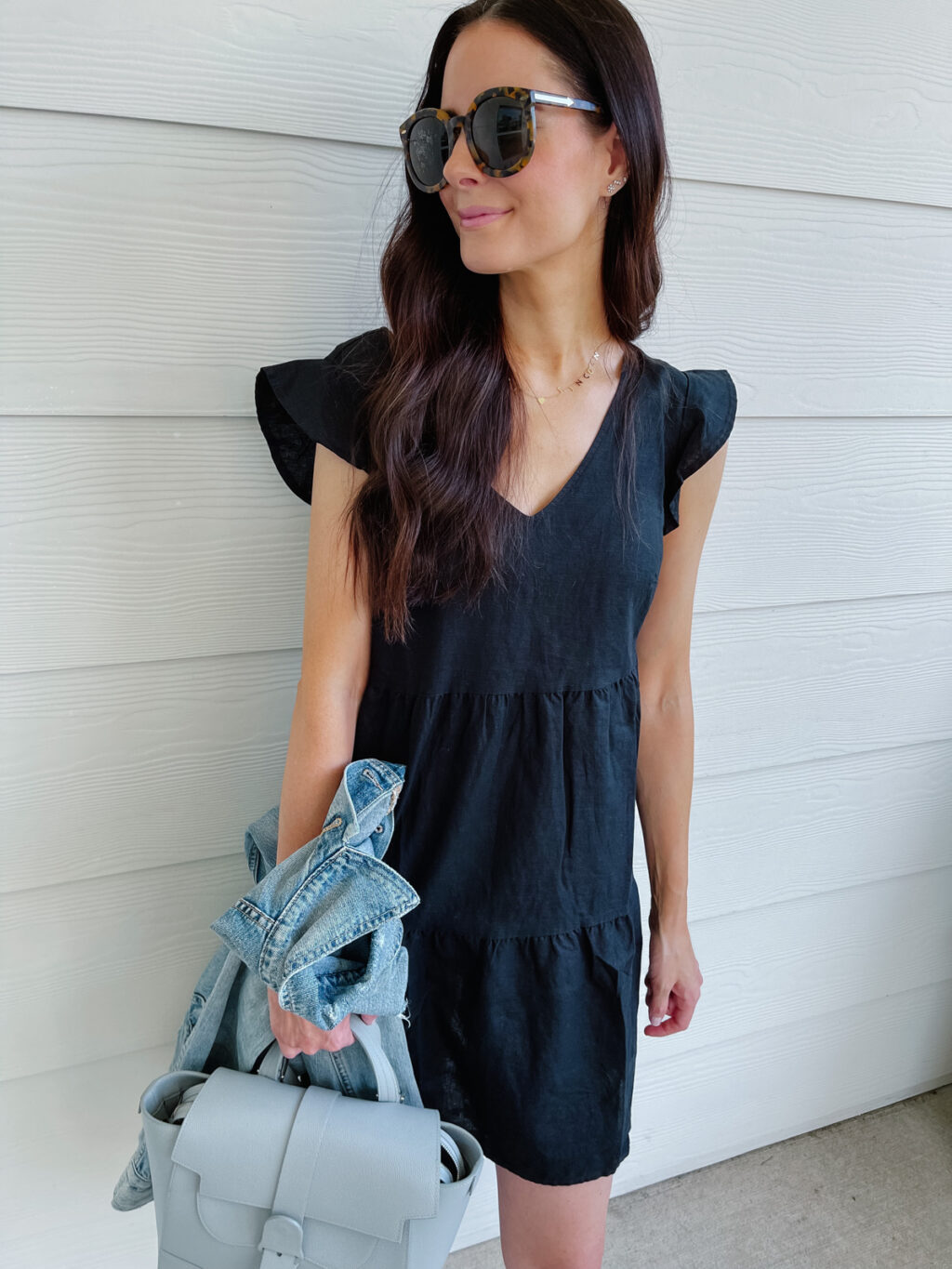 BUTTON SLEEVE BLACK TEE (SIZE SMALL)
This tee is lovely for casual or workwear – the subtle puff sleeve and buttons make it the perfect little black tee to pair with work slacks. The material is a a stretchy cotton that's super soft – I may order this one in a second color!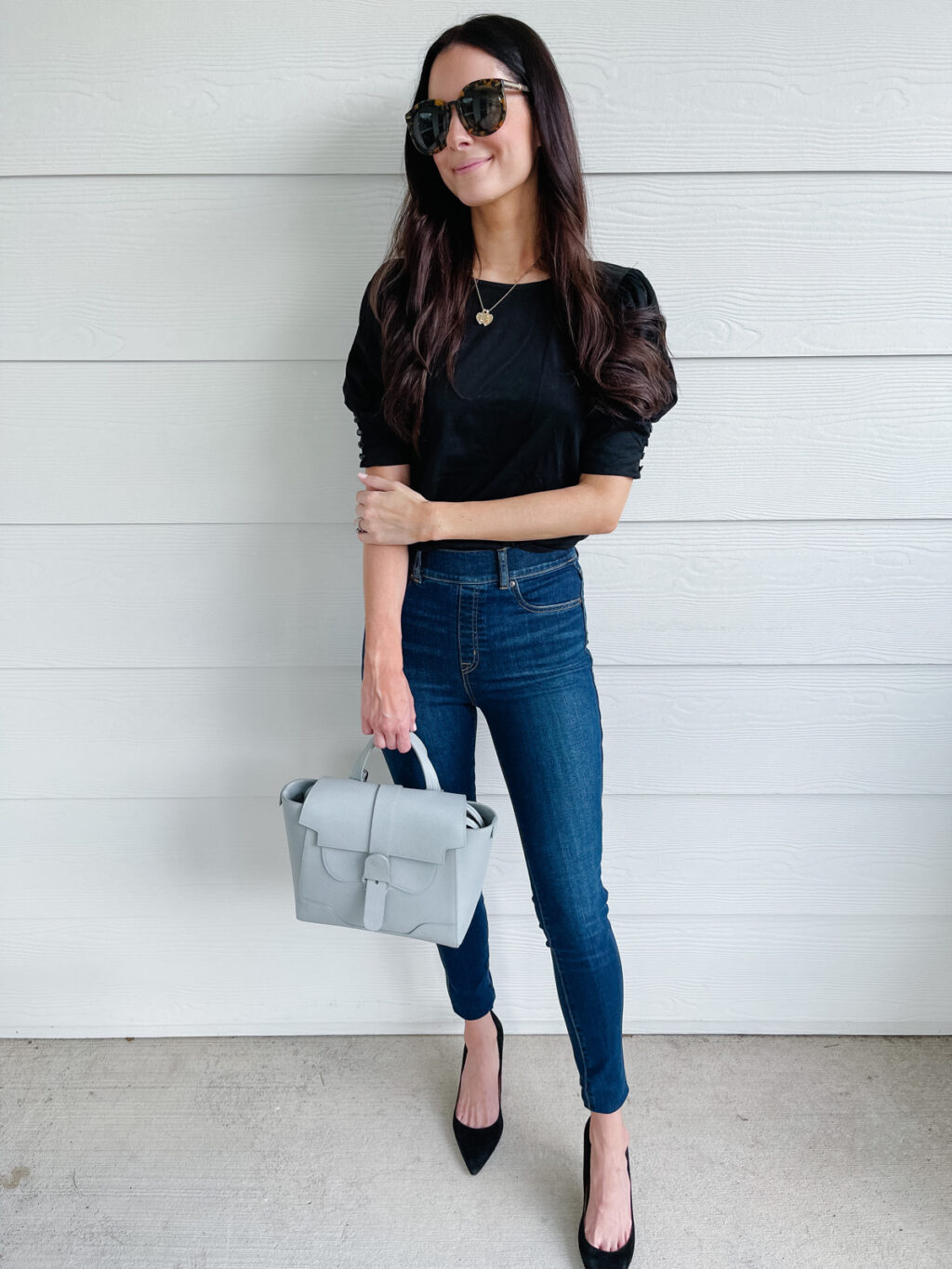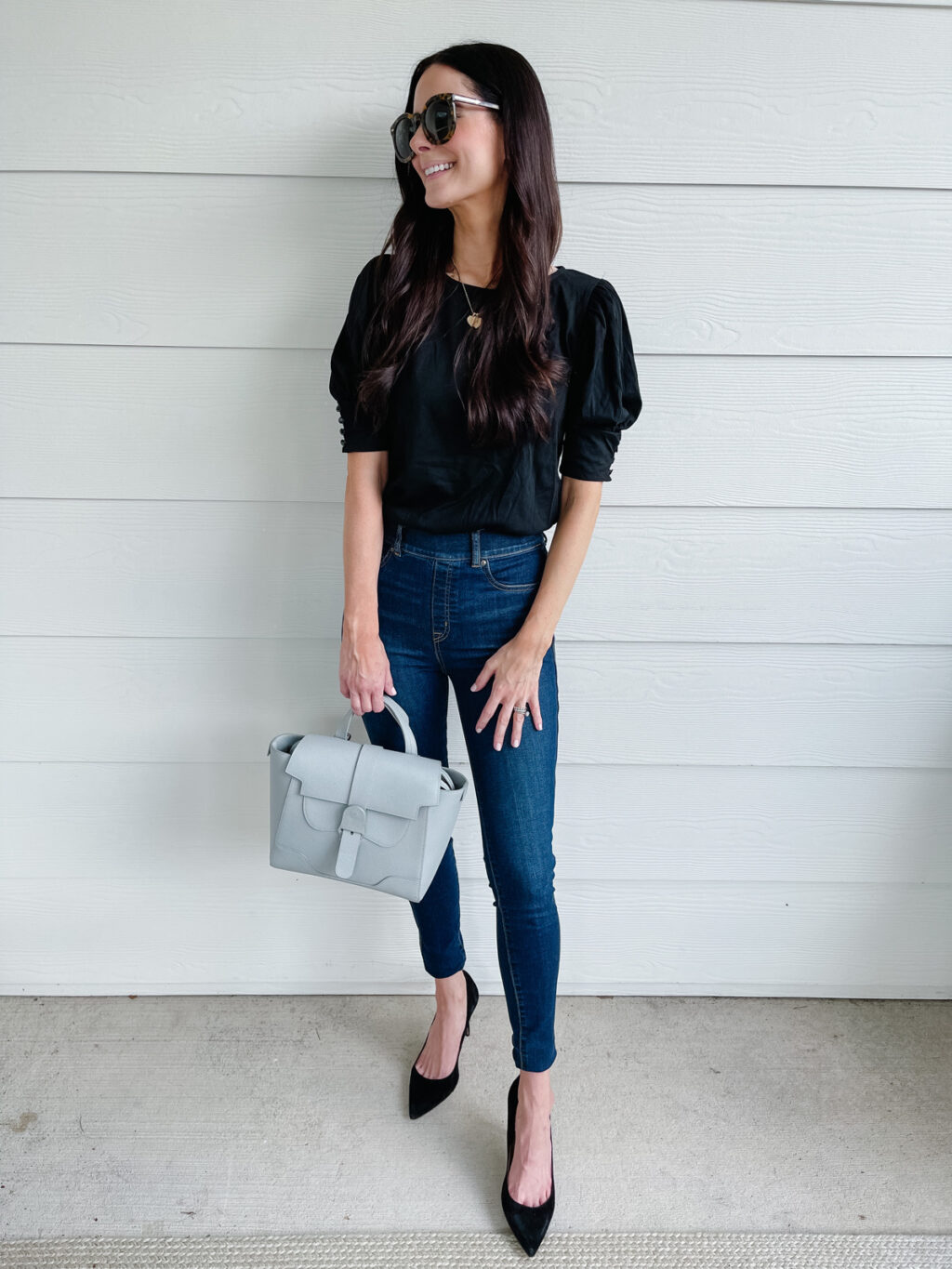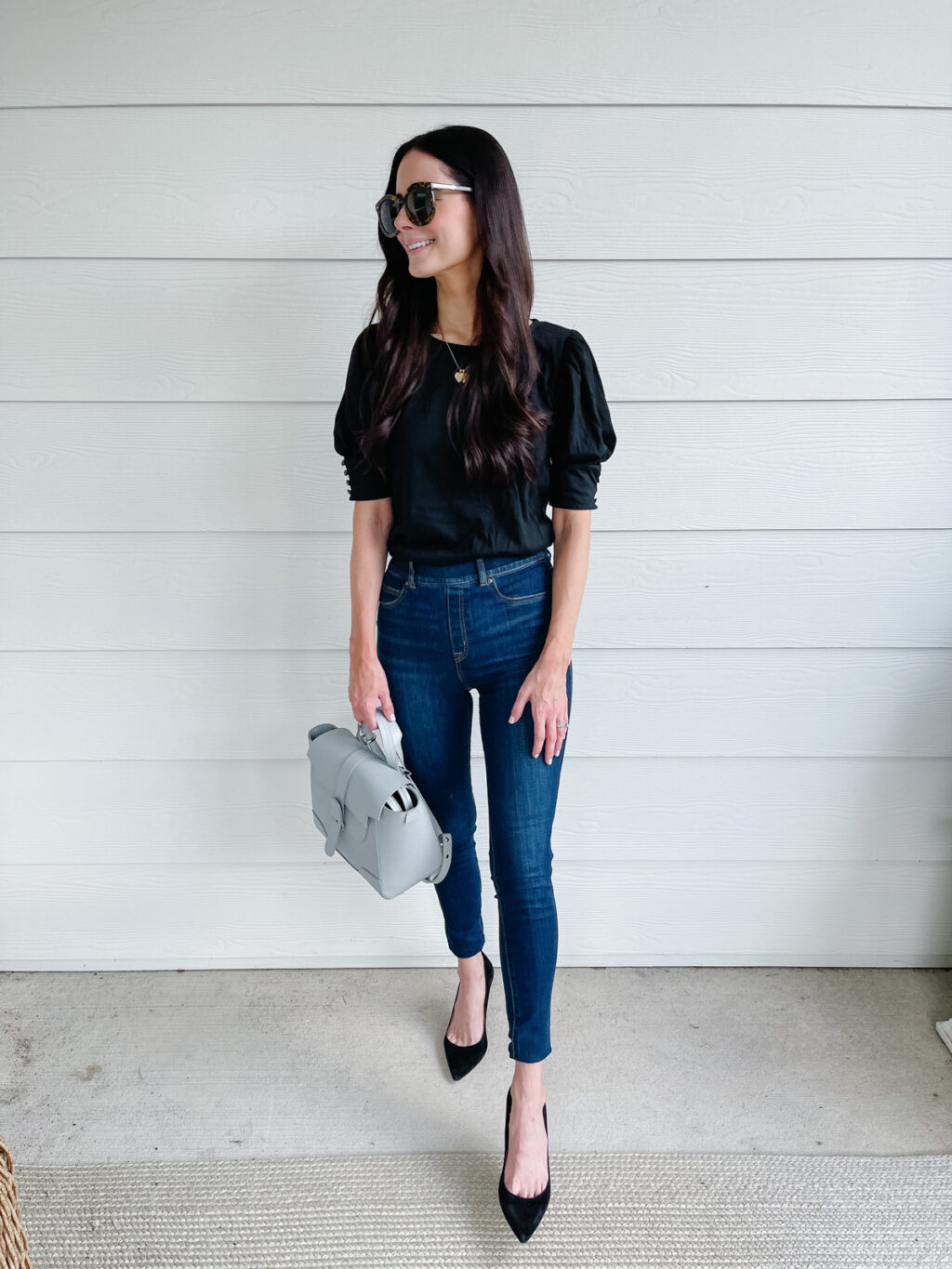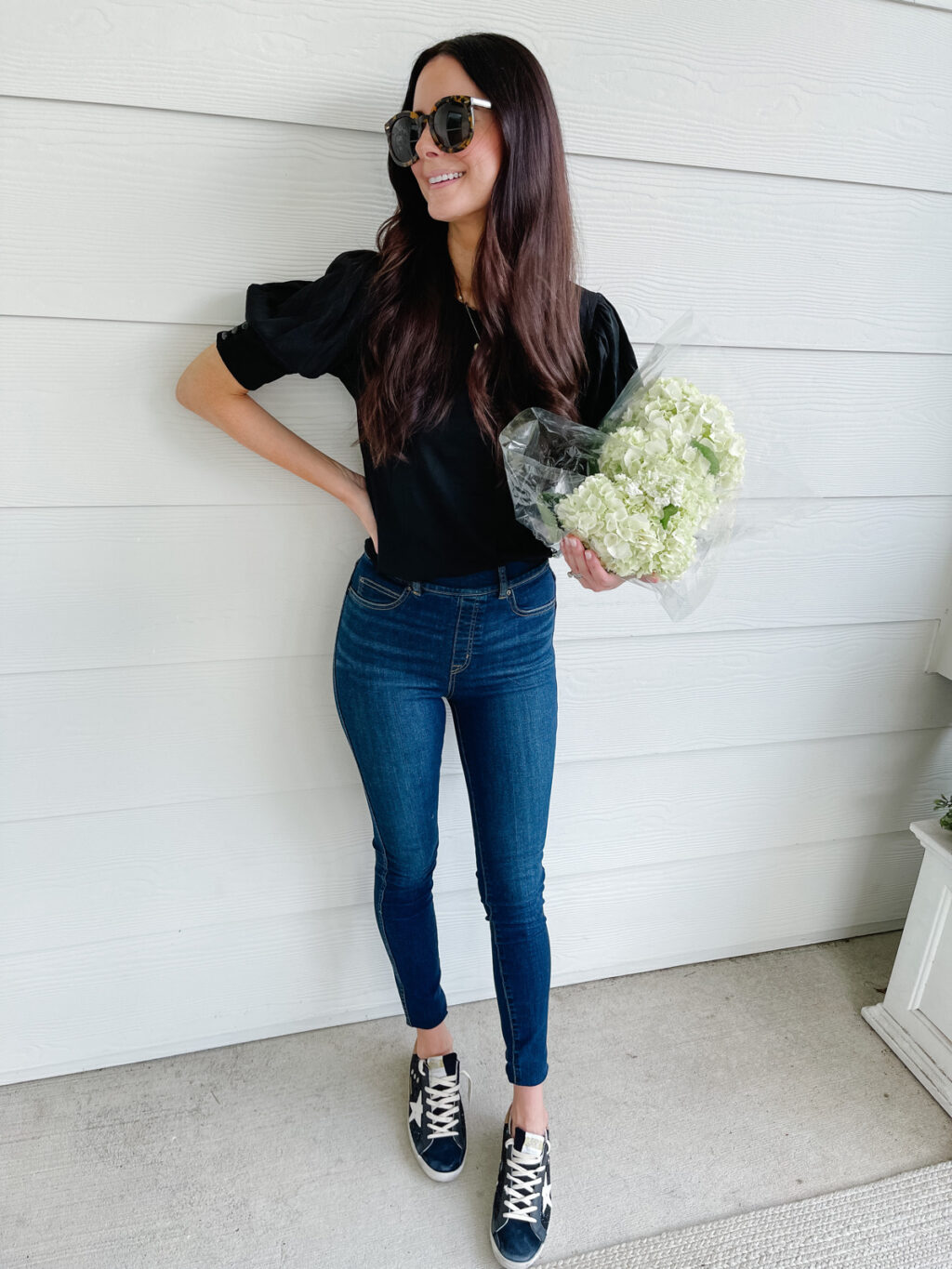 KNIT BODYCON DRESS (SIZE SMALL)
What a chic dress! It's knit, stretchy and comfortable (and not too heavy, so a nice fall transition piece). I recommend wearing Spanx under this bodycon dress to smooth everything out, but other than that it does fit true to size. I love the cap sleeves and there is a really pretty twister cutout at the back.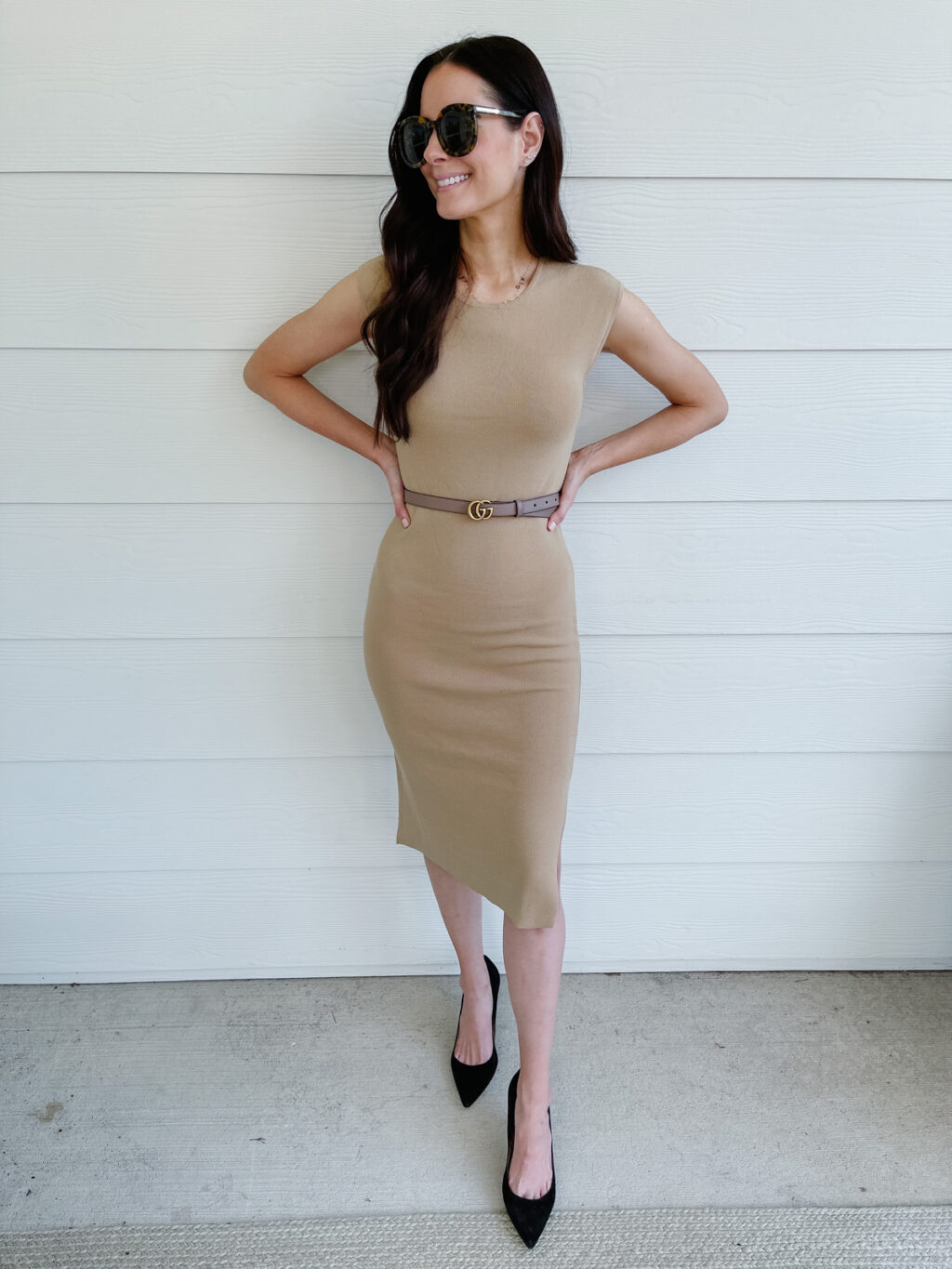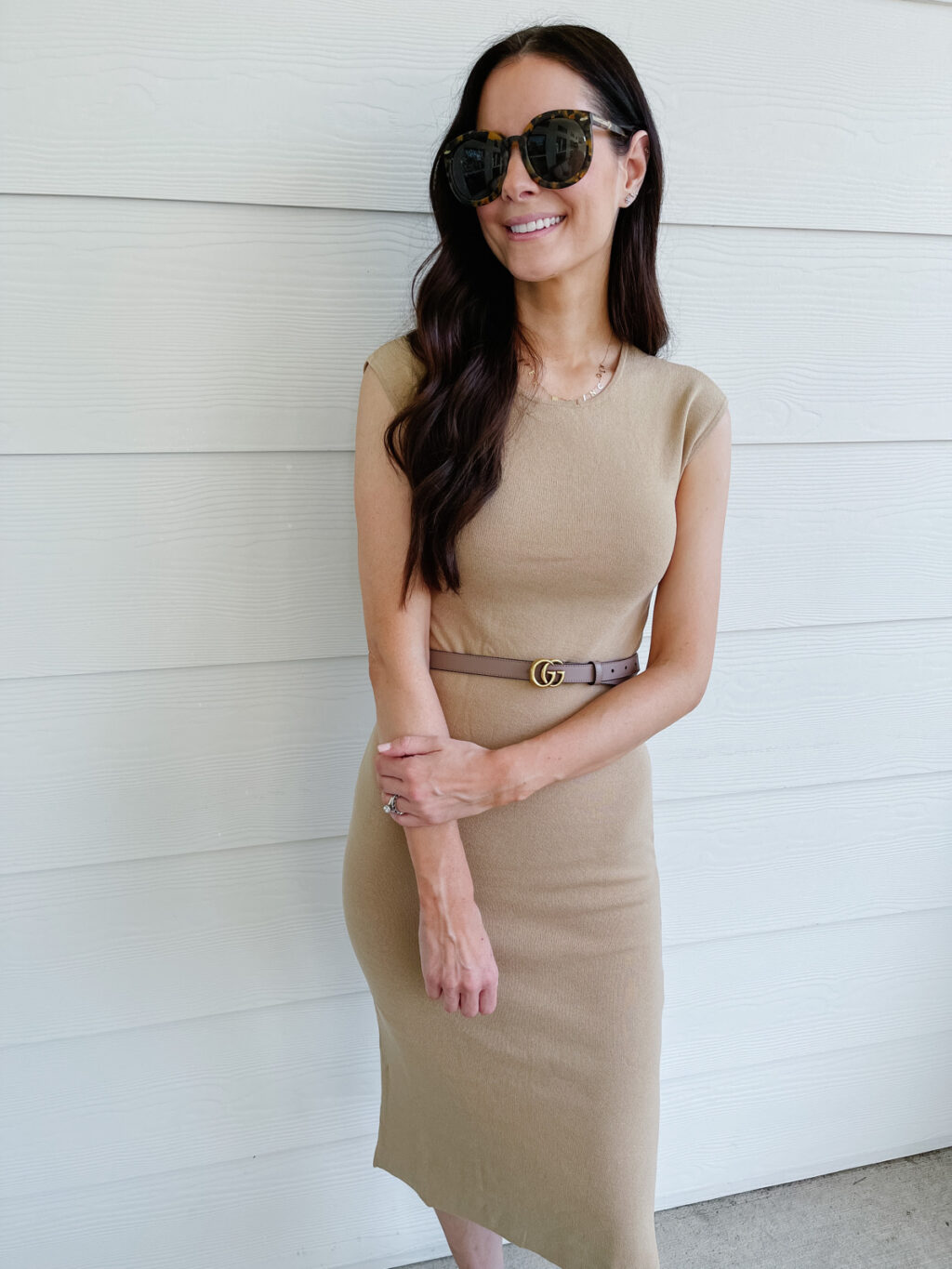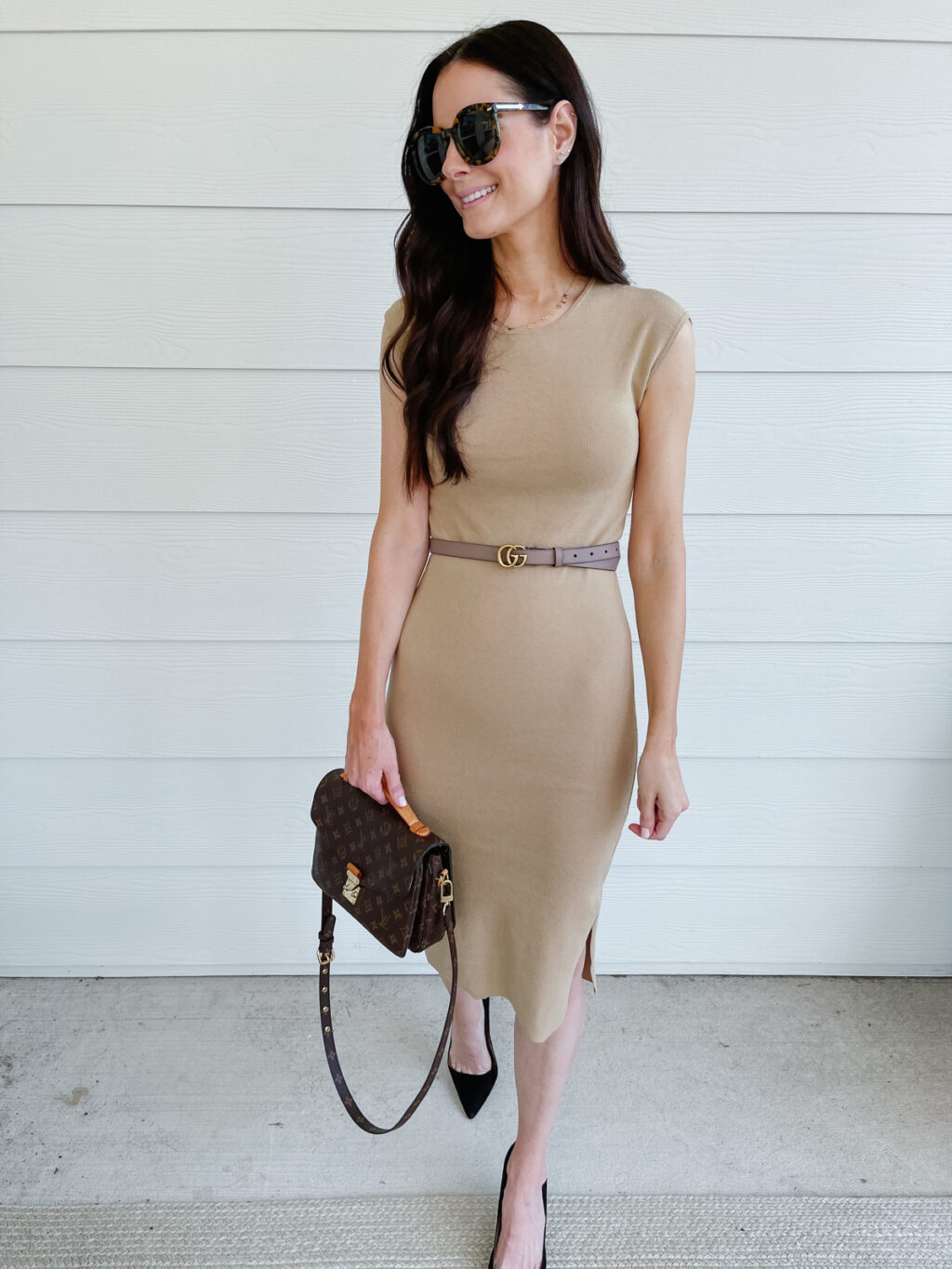 I hope you enjoyed some of this month's amazon finds!