This post is in partnership with marshalls.com!
Though I love flowy dresses and pool days, everyday I'm hoping for cooler temperatures so things like walking the dog, going to the park and eating outdoors are more enjoyable. When it comes to shopping, these days, my online carts are filled with denim and lightweight sweaters as I turn over my closet and says goodbye to summer.
Today I'm sharing some on-trend finds from marshalls.com including lightweight knits and denim! Read more below to see how I style them!
RIBBED PUFF SHOULDER SWEATER (size small, $24.99) | HIGH-WASITED SKINNY JEANS (size 4, $16.99)| BELT BAG
I'm always on the lookout for a pair of skinny jeans with no rips or distressing and these fit the bill – they're high-waisted, super stretchy and the perfect ankle length on me. They also come in at an under $20 price point which is always a win! The sweater has really fun pleated/puff detailing on the shoulder and is also ribbed, which makes this overall neutral piece a little more trendy and fun than a typical knit. I wore it tucked into these jeans but it's not very long so you could wear it un-tucked with ease. For under $25, it's a wonderful way to try the trend at a great price point!
I think I'm a little behind on the belt bag trend but couldn't resist this cream one with gold lioness detailing. This bag is now sold out, but you can find similar crossbody bags that are smaller and easy to tote around, here. It also converts to a crossbody bag if you'd prefer to wear it that way. I love the style and color and it's great for busy moms and when you want a bag that is hands-free and just holds the essentials.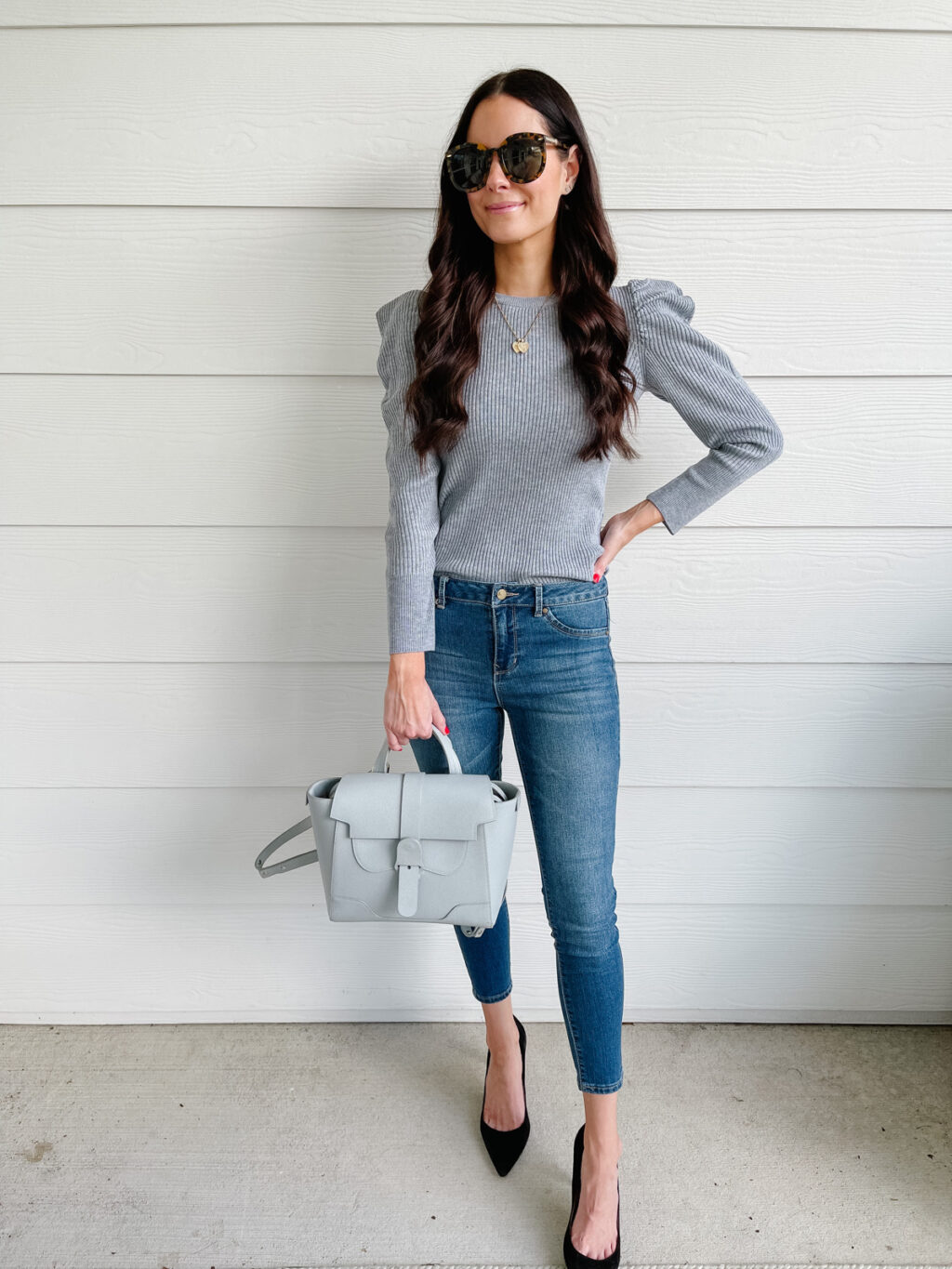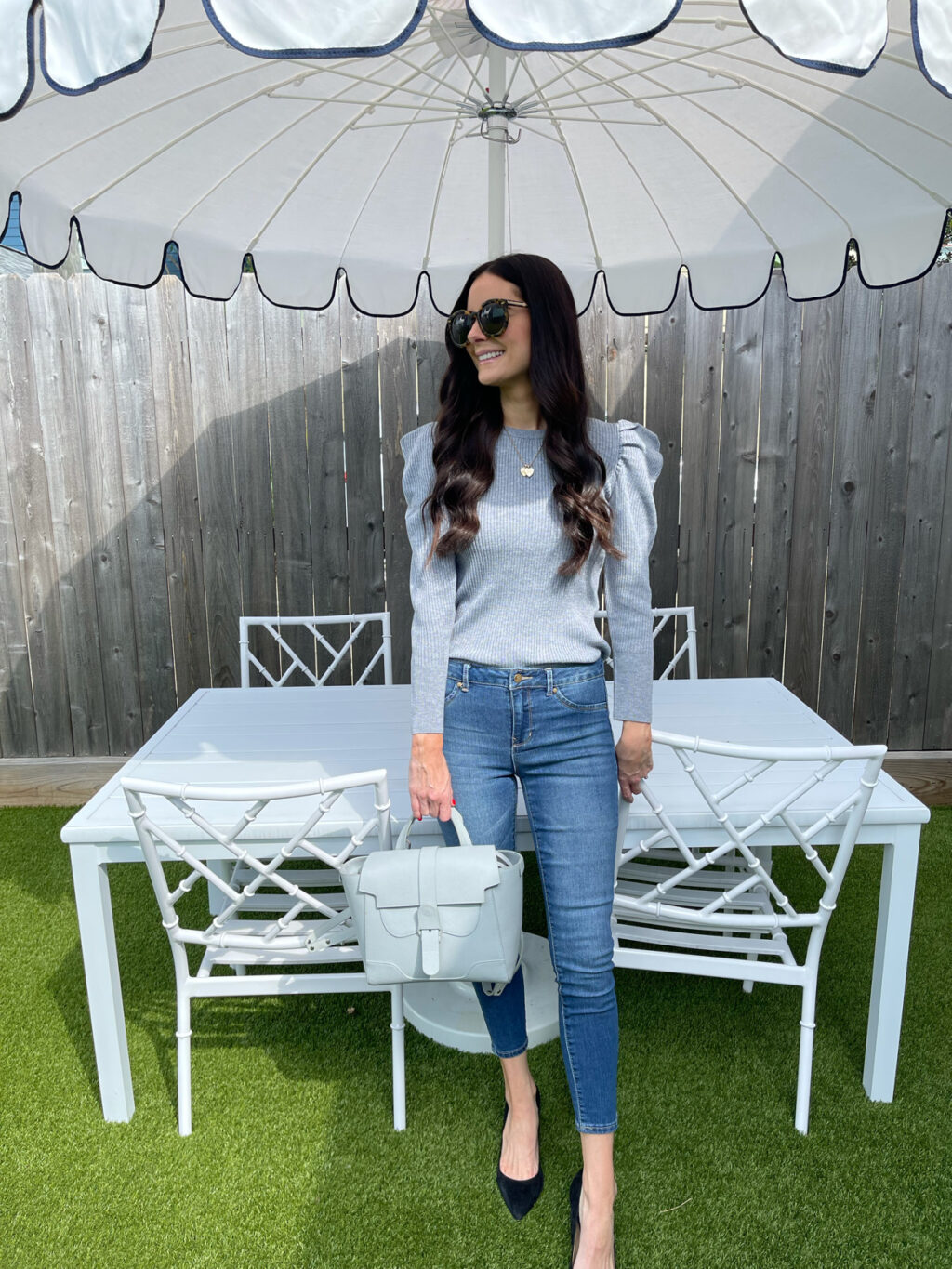 RIBBED SQUARE NECK BODYSUIT (size small, $16.99) | HIGH-WASITED SKINNY JEANS (size 4, $16.99) | BLACK OPEN BLAZER (size small, $14.99)

This bodysuit is absolutely beautiful on and an amazing value at $16.99! Not only does it have really unique sleeves, but the neckline is so flattering and it's super comfy. I usually size up in bodysuits but got this in my normal size and it fits great! This sweater bodysuit is lightweight and also has a subtle ribbed texture.
I layered it with a $14.99 open-front black blazer (what a score!) – a great look for the office if you want to dress up or give a little more formality to your look. I used to keep a blazer just like this one at my desk at work to pop over what I was wearing if I had an important meeting or media shoot pop up! I call this blazer a "dressier cardigan" because it feels like a lightweight cardigan when it's on – it doesn't quite have the structure you'd expect from a blazer but it has a similar look.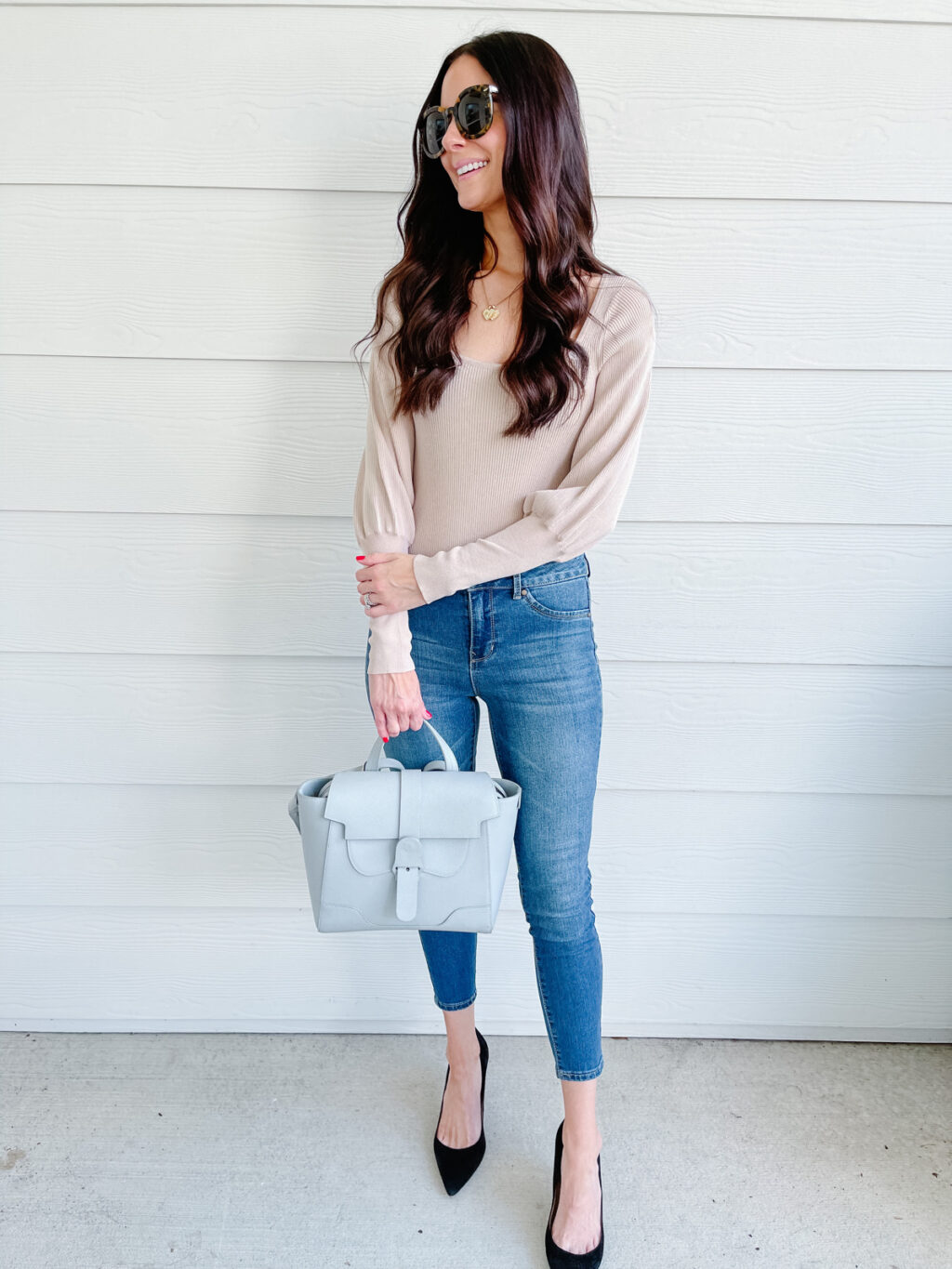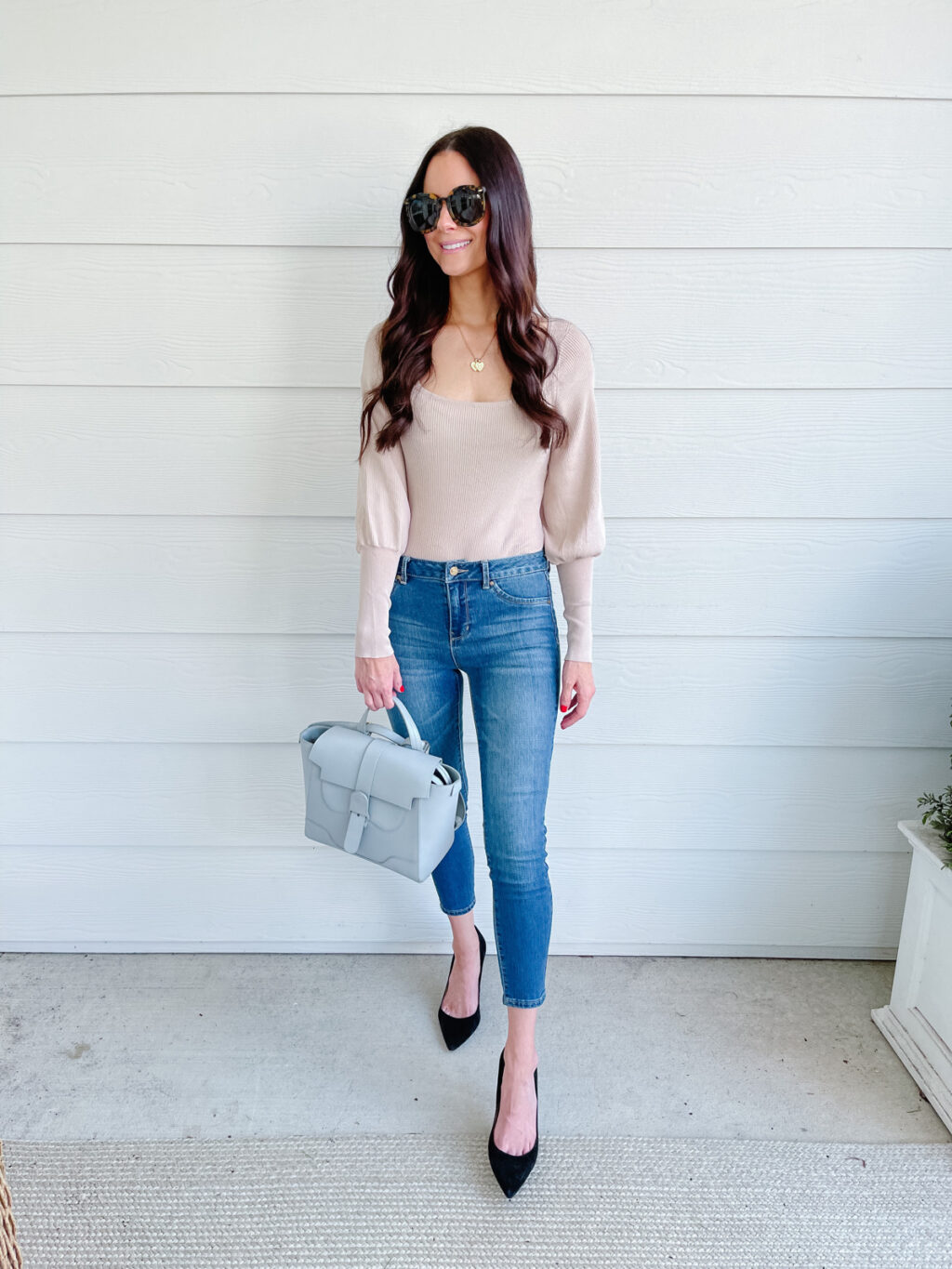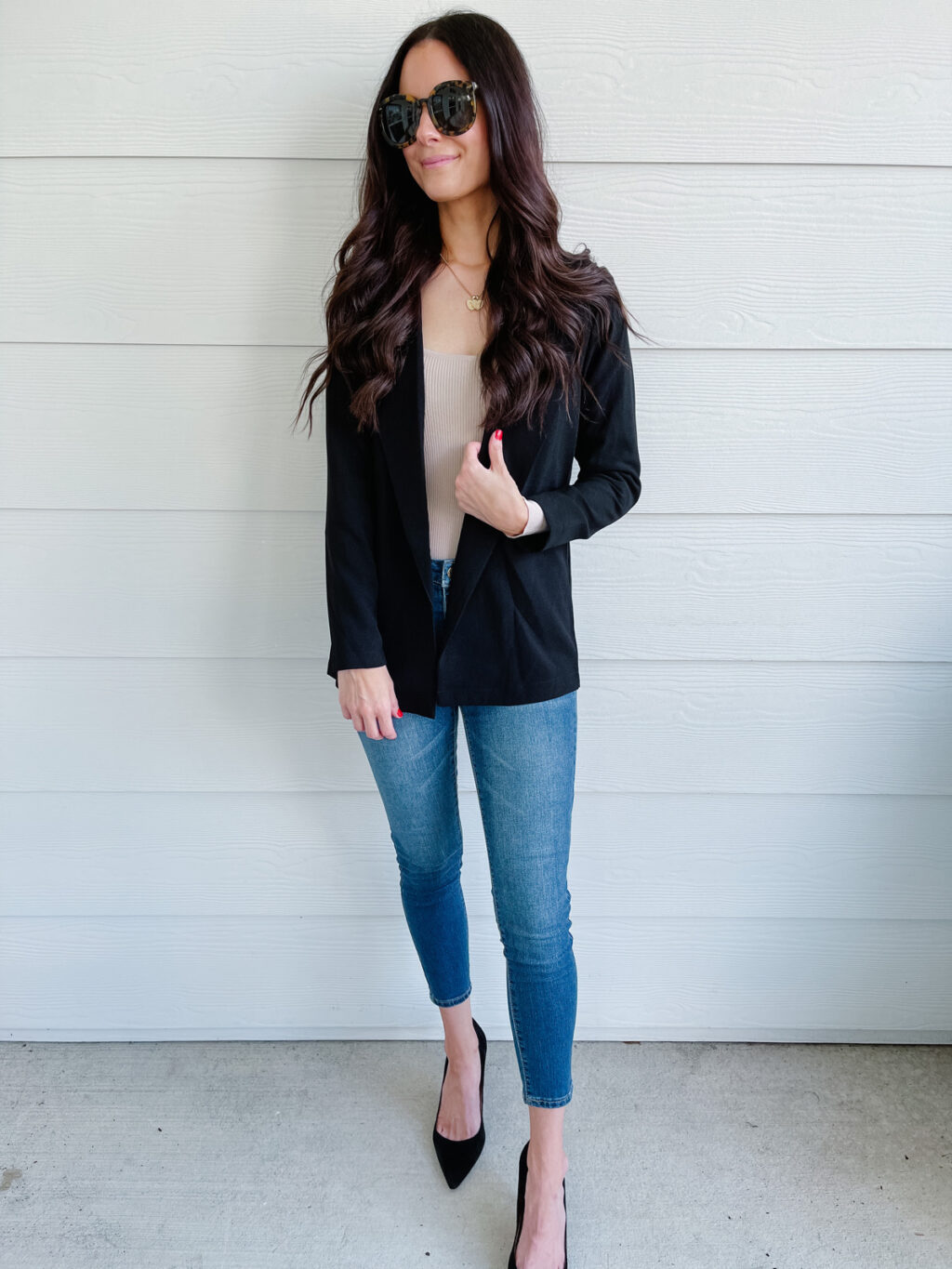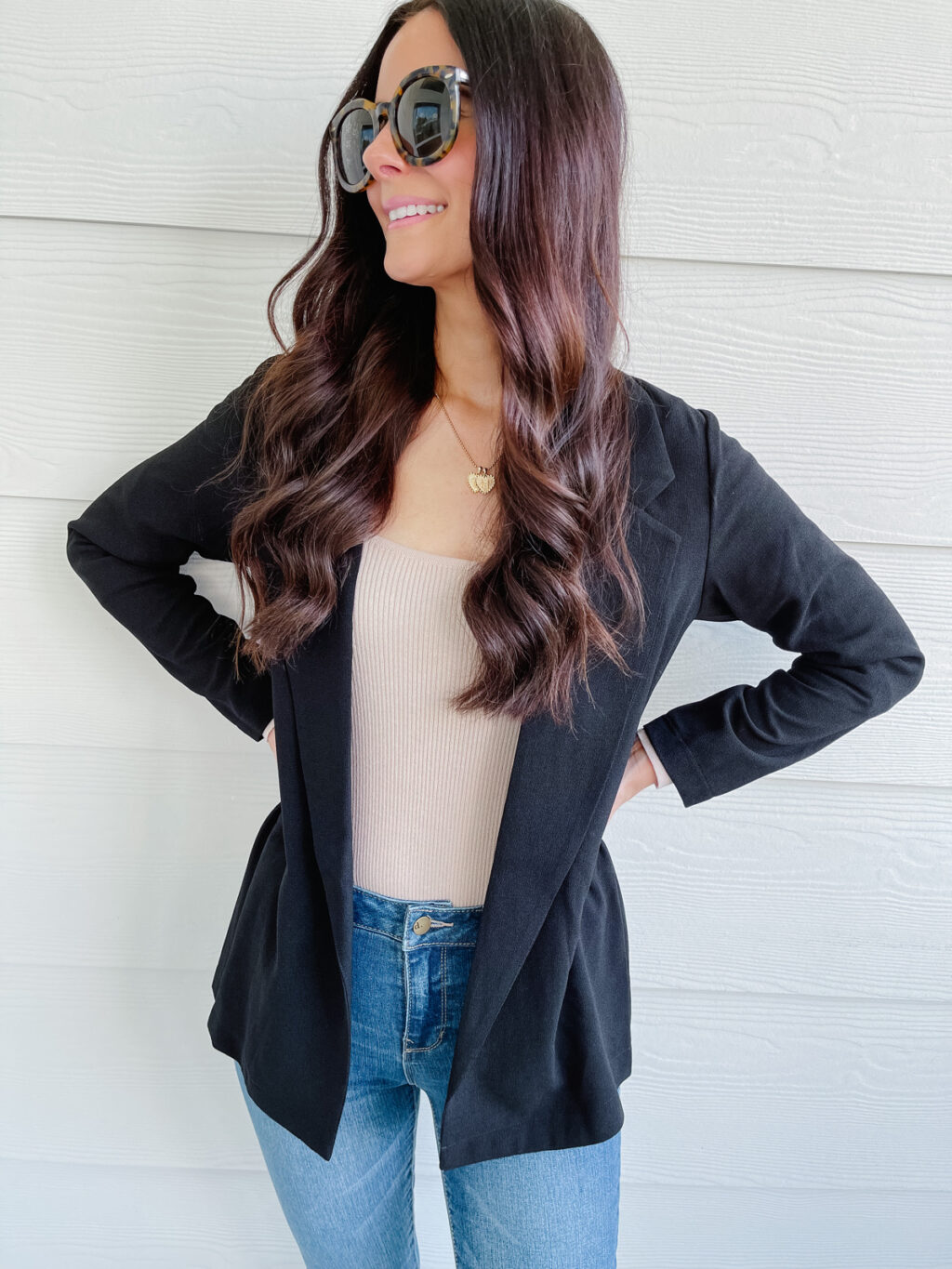 BOYFRIEND JEANS (size 3, $19.99) | SQUARE NECK BODYSUIT (size small, $16.99)

I purchased these jeans because I didn't have any boyfriend style jeans in my collection and I absolutely adore them – much more than I thought I would! Not only are they comfortable and flattering, but they look great whether you dress them up or down – I highly encourage you to try these, even if they're a little out of your comfort zone – for $19.99 it's a small investment for a big style payoff! I went with my normal size (3/26) and they fit great with a little room to spare. These are even more high-waisted than the skinny jeans – which I love and think is so flattering. It also means they're perfect to pair with the season's more cropped tops and sweaters.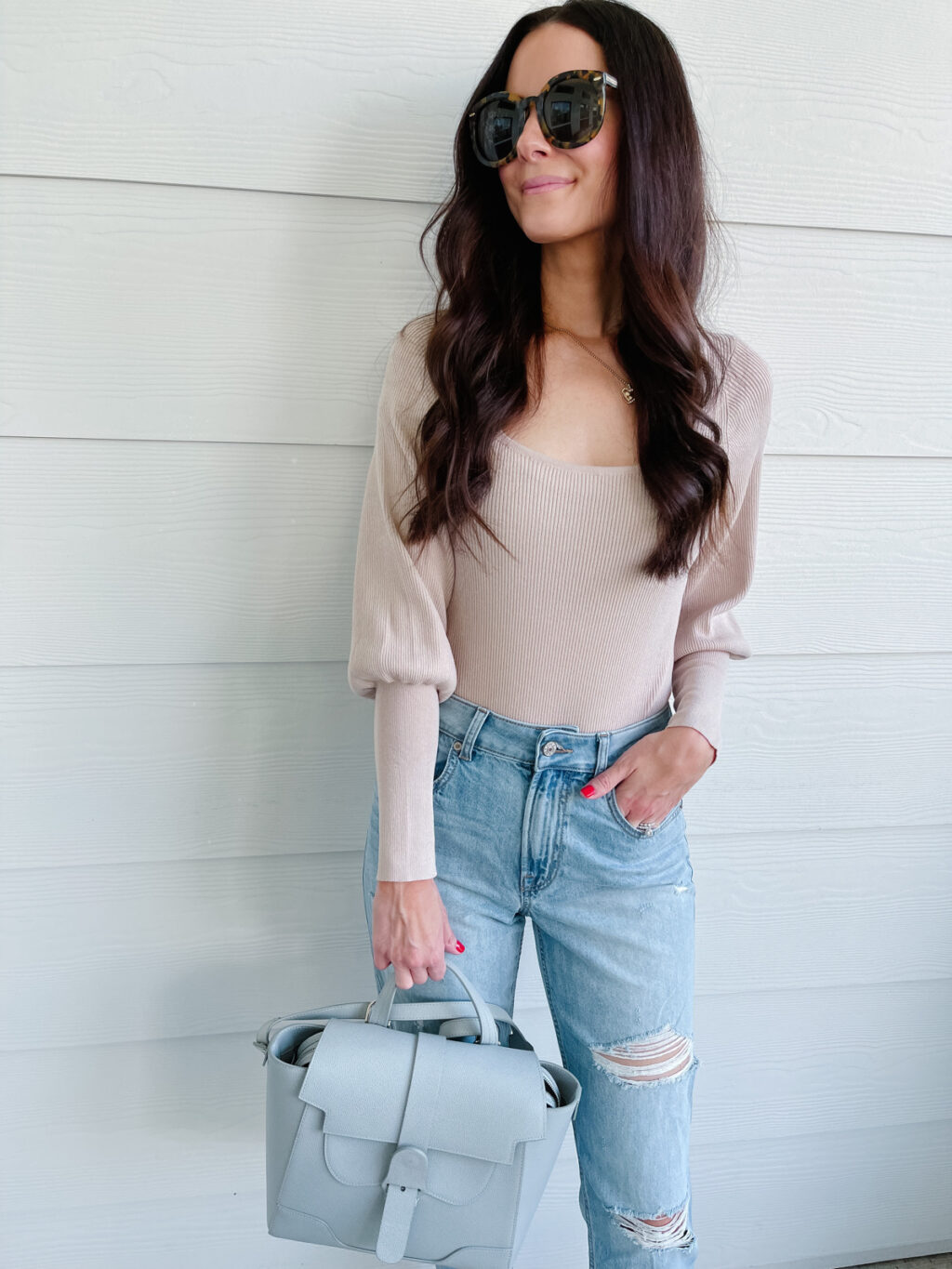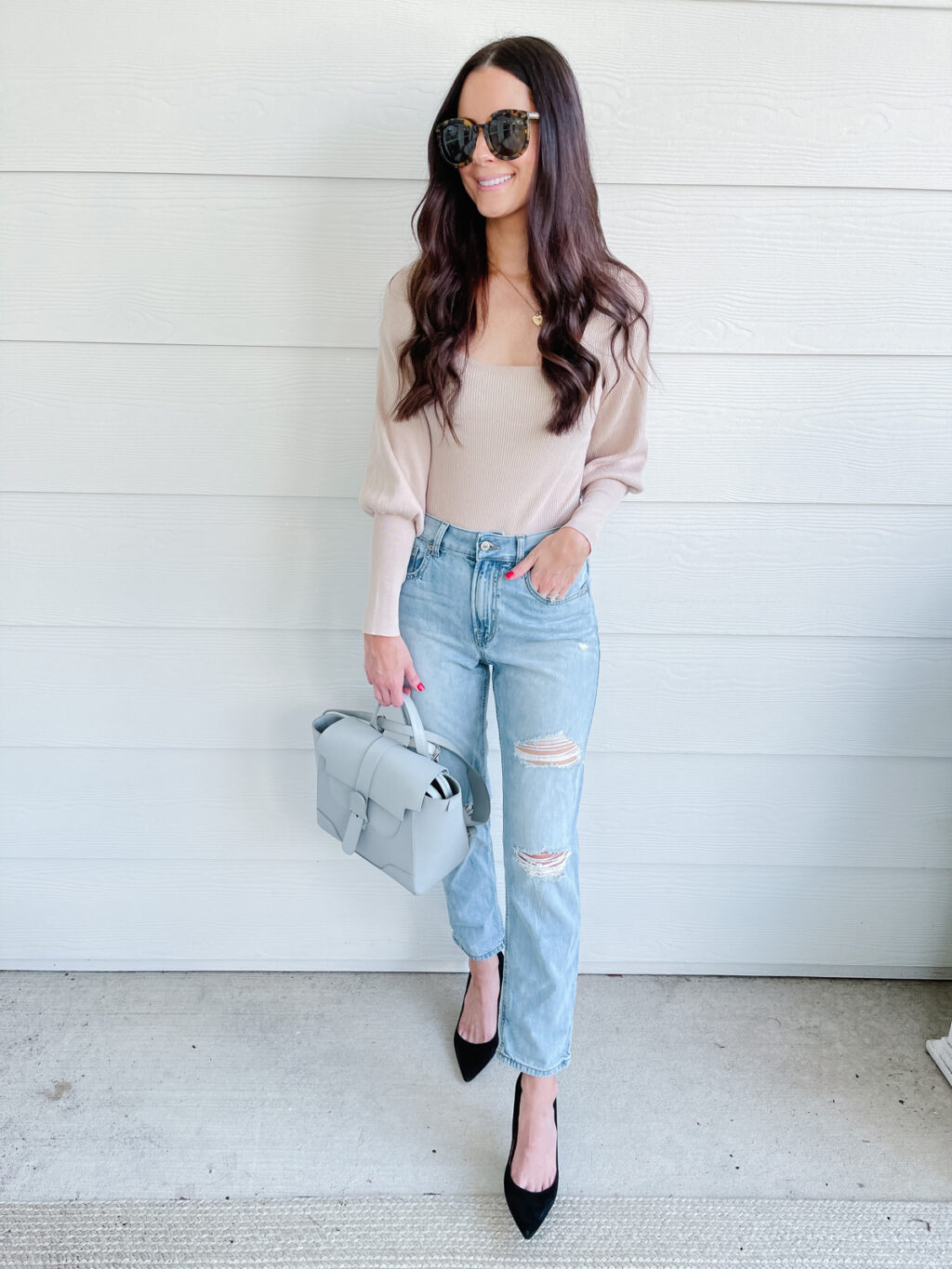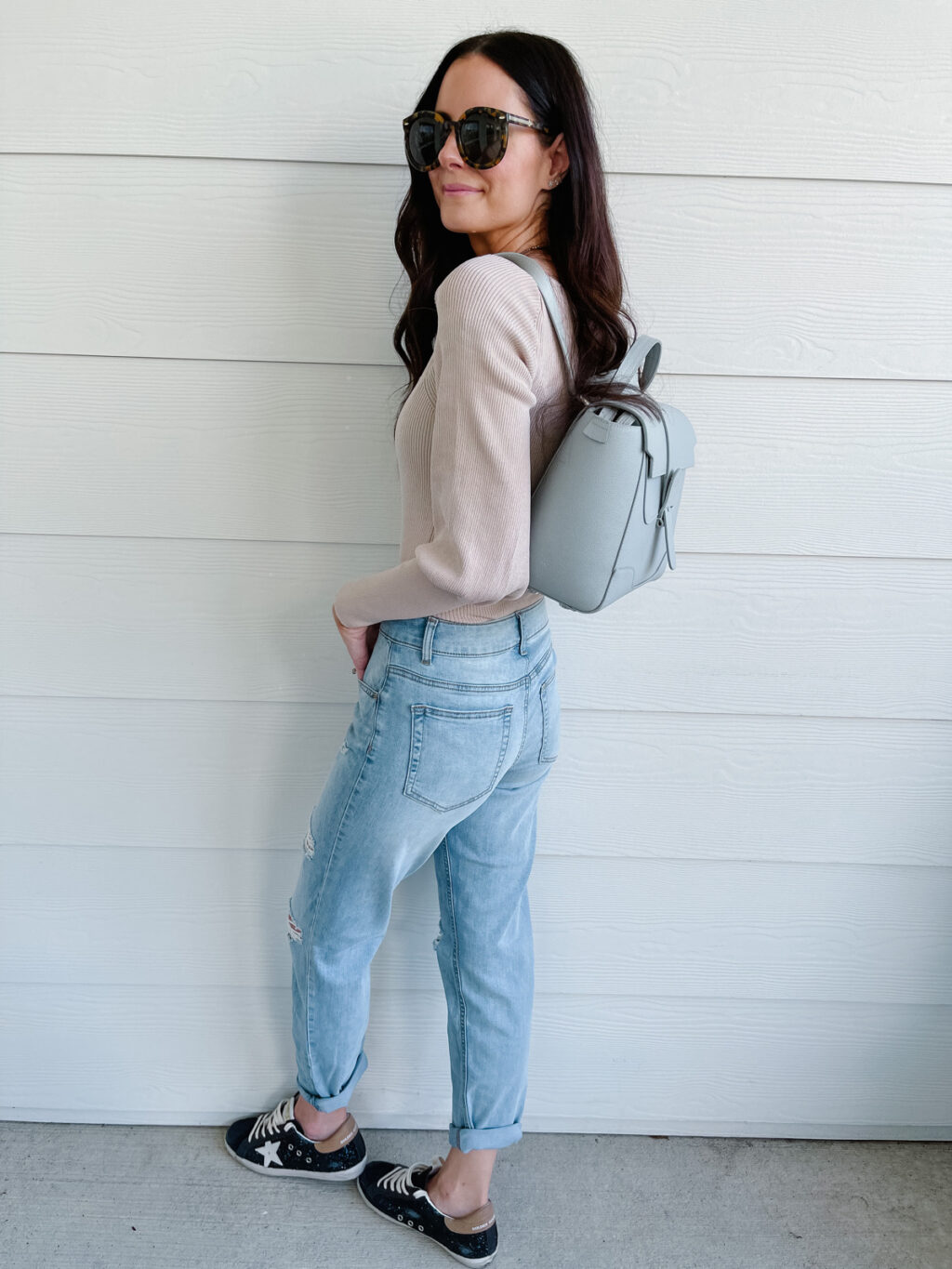 BOYFRIEND JEANS (size 3, $19.99) | BLACK OPEN BLAZER (size small, $14.99) | BLACK CAMI BRA (size medium, $12.99)

Never did I never think I'd type the words "wear a sports bra as a cami," but this top just works. On its own it's perfect with leggings, athleisure., etc. – but it's long enough to also be worn as a tank top and the built-in support is perfect for daytime wear or low-impact exercise like yoga and pilates. Below you can see it with the high-waisted boyfriend jeans and the open blazer – you can't tell that it's a workout tank at all under the blazer. I absolutely love it and you can't beat the $12.99 price point!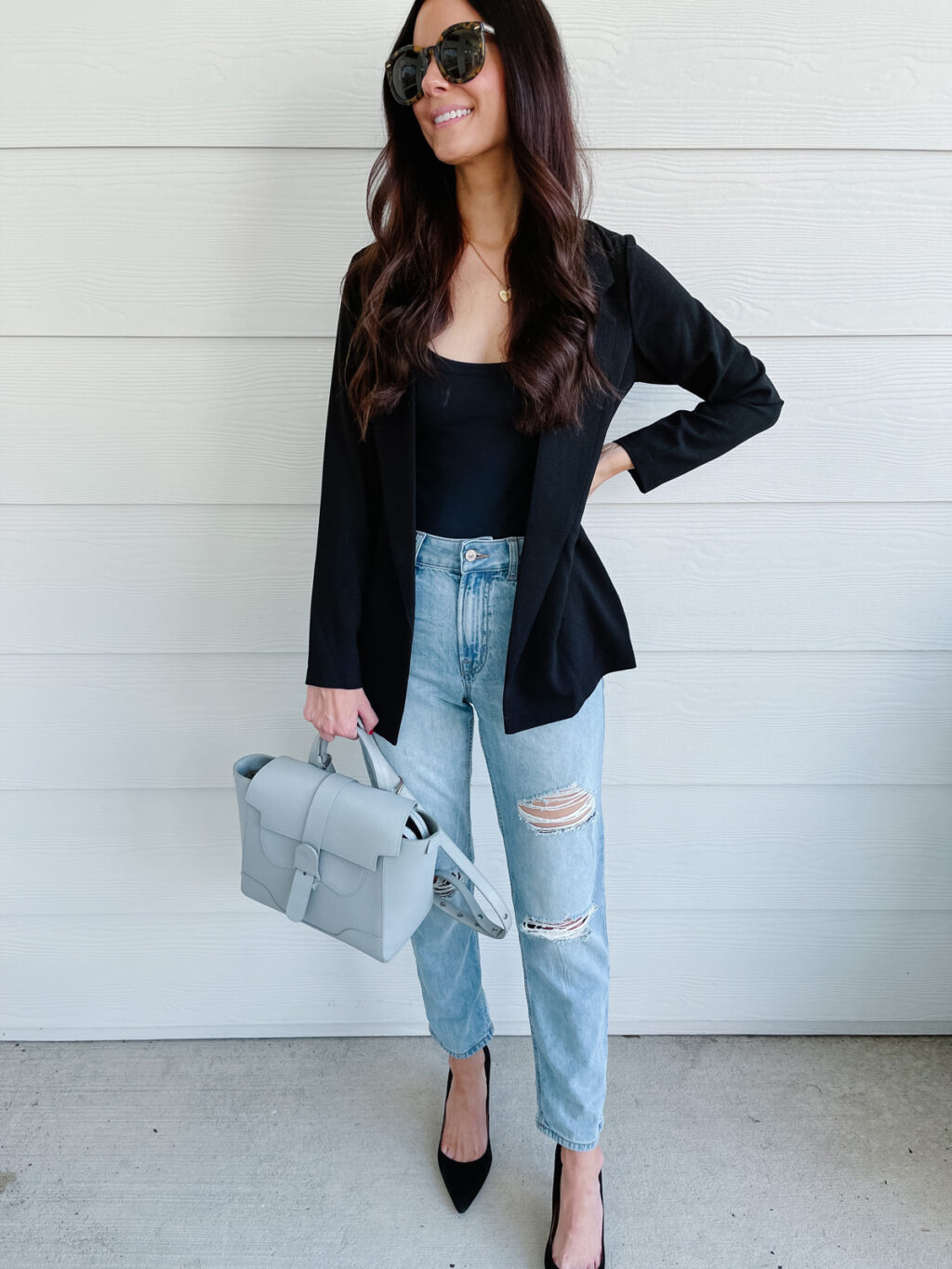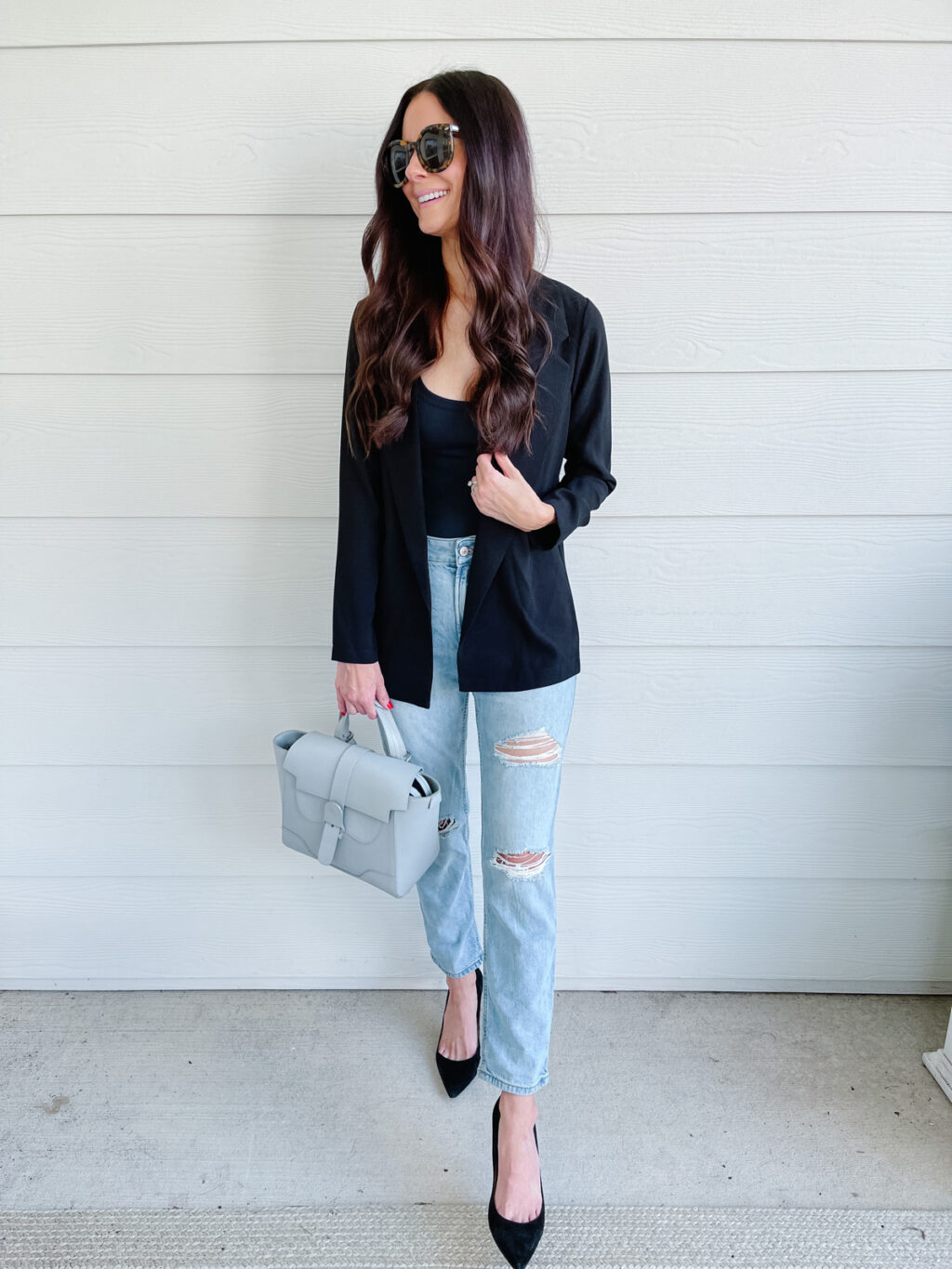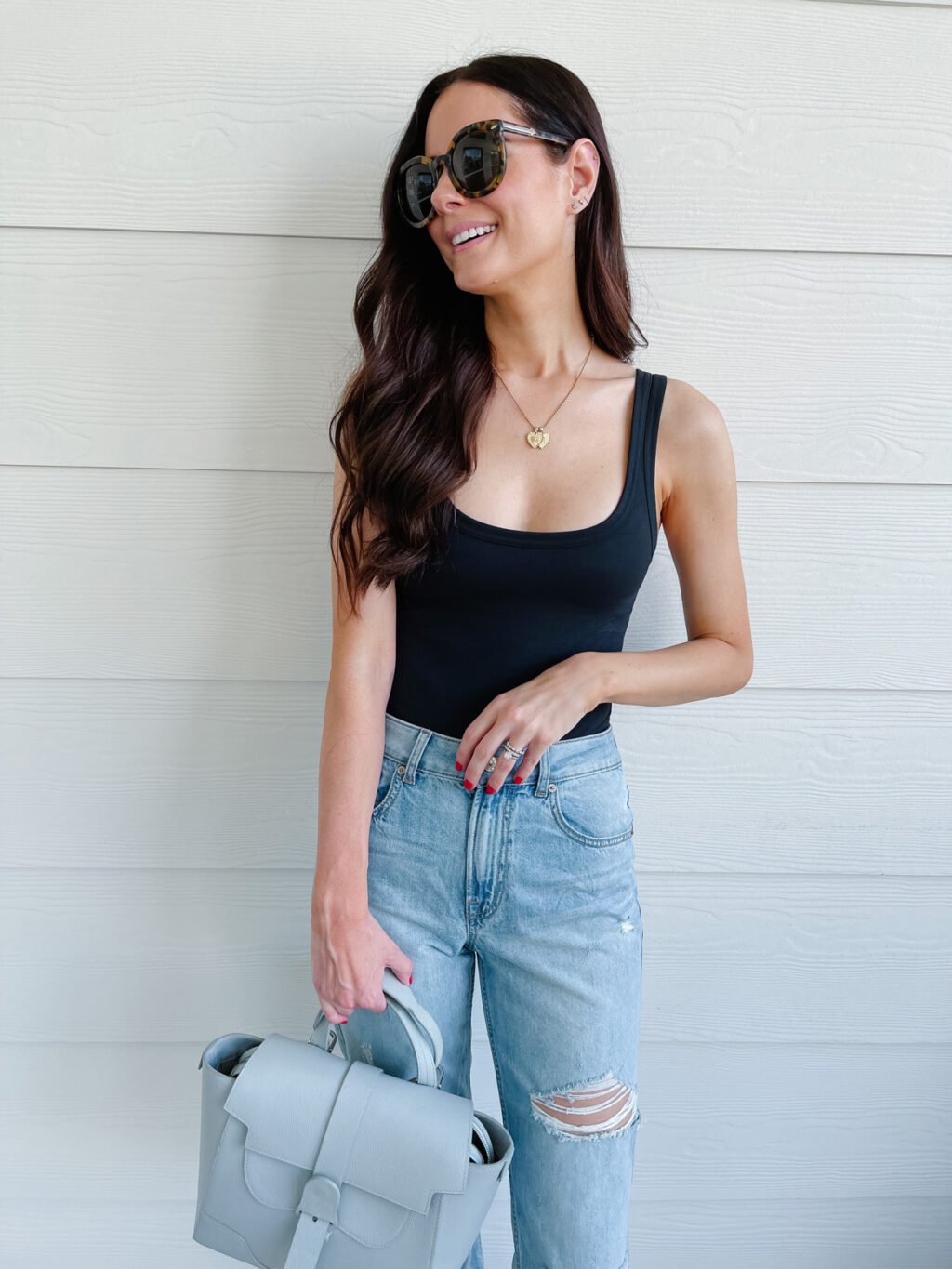 I hope you liked my marshalls.com style picks! Check out more of my favorite marshalls.com picks by clicking the images below!

Shop the Post