I love all things scalloped for the home – whether it's linens, decorative bowls or pillows, adding a feminine touch with scallops is something I do in almost every space!
I think scallops are a staple in grandmillennial home decor and I love to see them in a space. Right now I'm obsessed with this scalloped table from The Collective in Dallas.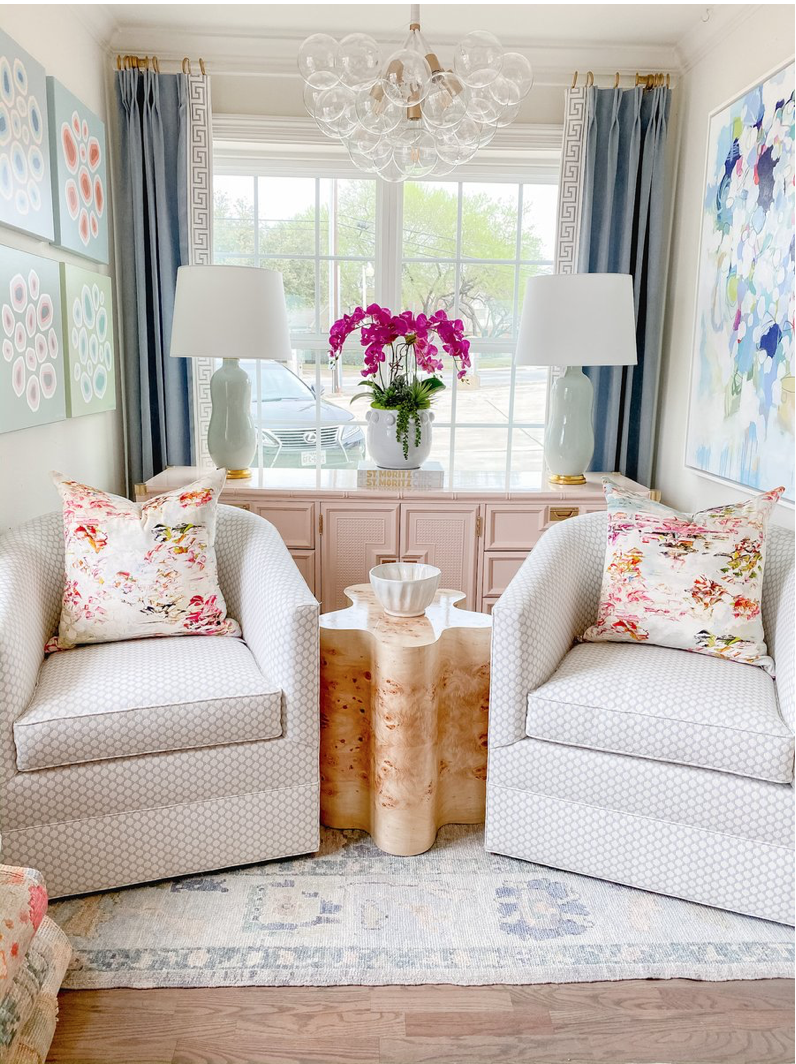 I also adore this scalloped detail console table from Oyster Creek Collection.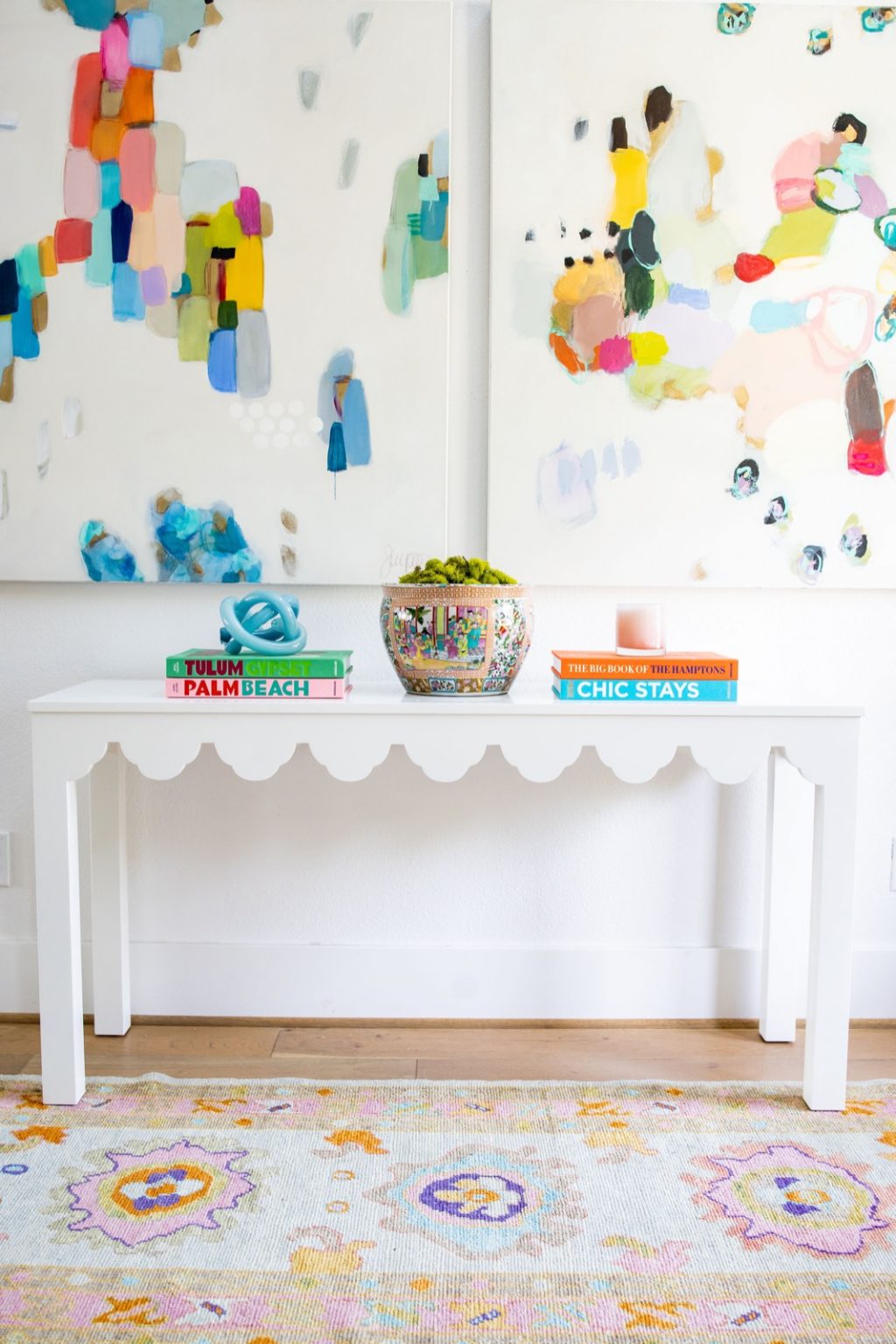 If you're looking for an affordable piece of scalloped furniture to add to your space, look no further than this scalloped wicker side table. I have one in our living room and one in our dining area – it's such a versatile piece.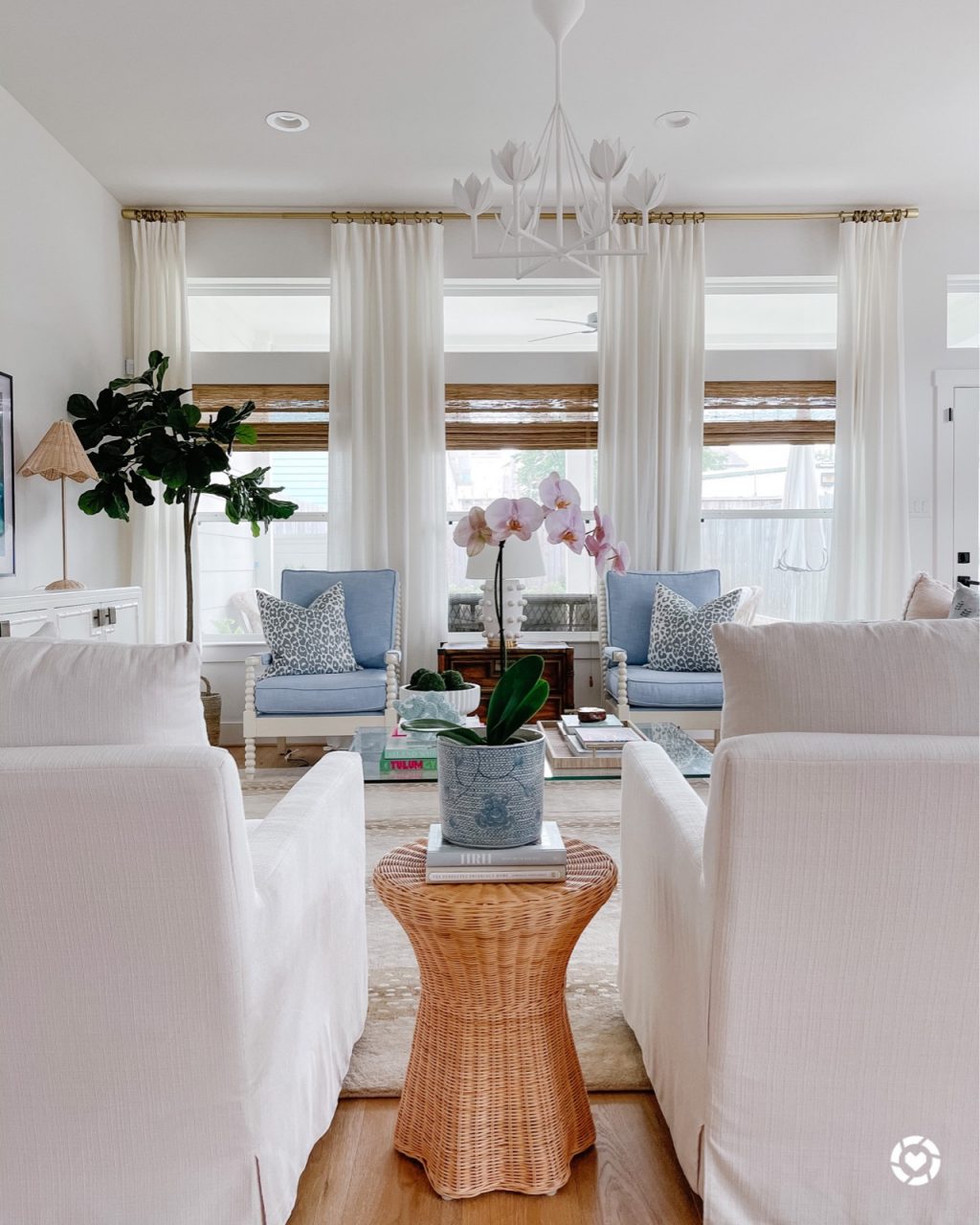 I also want to highlight these scalloped acrylic frames – my goodness aren't they precious?! I have another post about where to buy acrylic frames, but this one is so sweet and feminine I had to share it today!
While scalloped furniture pieces can be a splurge, scalloped home decor accents and linens area a great way to add scallops to your home at a more affordable price point. See all of my favorite picks below – The best part? They all come from small businesses!
SHOP THESE SCALLOPED FINDS: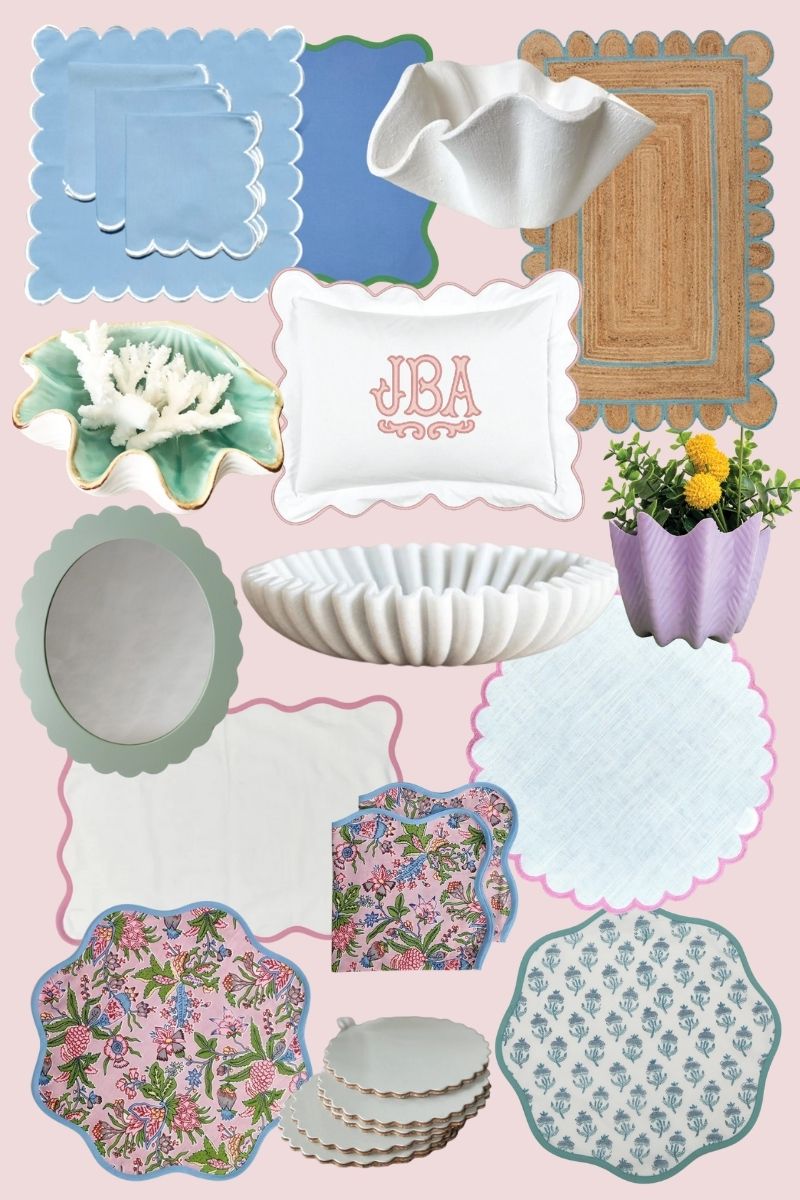 SHOP THESE SCALLOPED FINDS: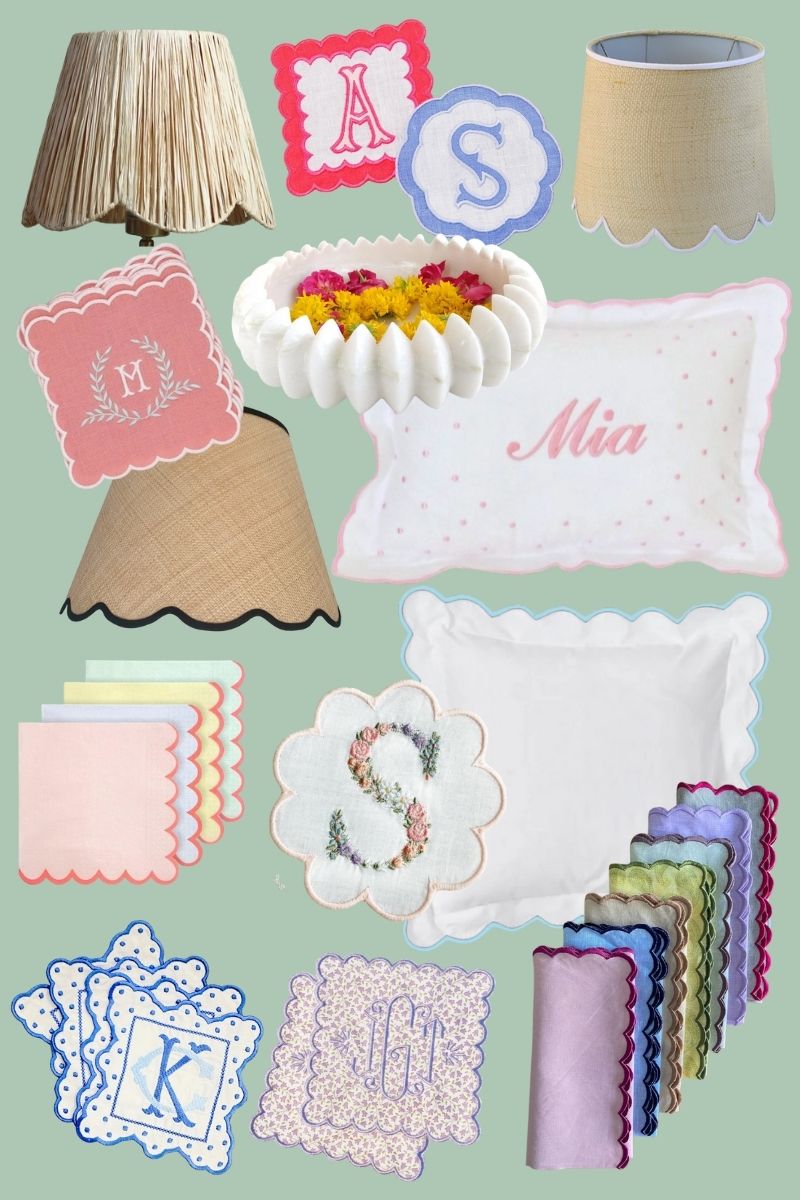 I hope you enjoyed these finds!
Shop the Post