We celebrated L's 6th birthday with a dinosaur-themed party for the second year in a row (by his request!) I loved the decorating kit I got on amazon and wanted to share all of the resources in this post!
We made the dinosaur party hats by hand using colored paper we already had at home and pom poms I ordered on amazon (applied them with this glue gun).
DINOSAUR PARTY DECOR:
The decor kit comes with TONS of stuff – for the price I was honestly shocked at how much you get and we didn't even end up using it all. The amount of balloons alone is amazing for an under $30 price point. The kit comes with everything you need to assemble and blow-up all of the pieces, too.
L loved the decor and it was so fun to surprise him with this setup when he woke up in the morning! Happy birthday, L – we love you so much!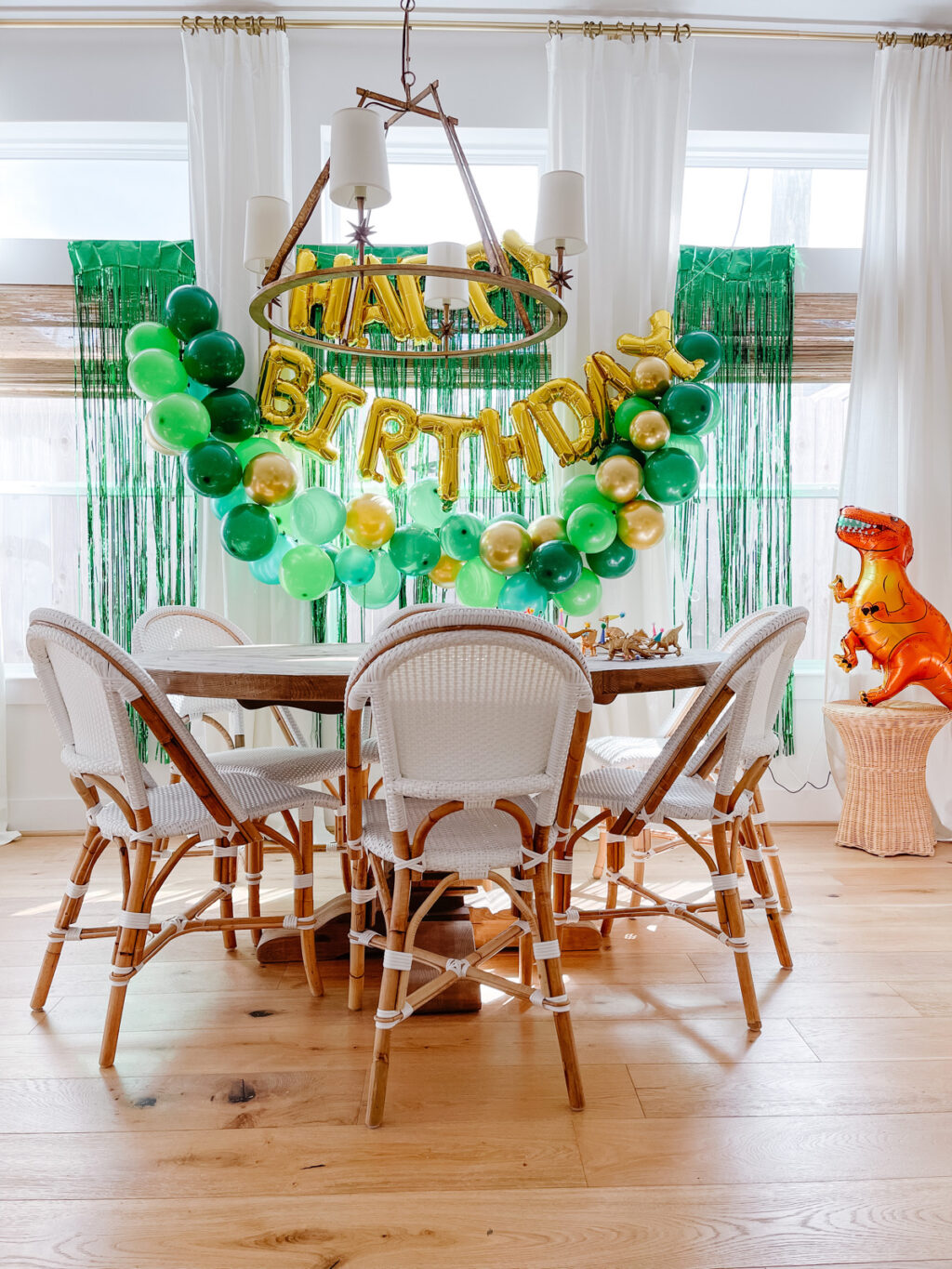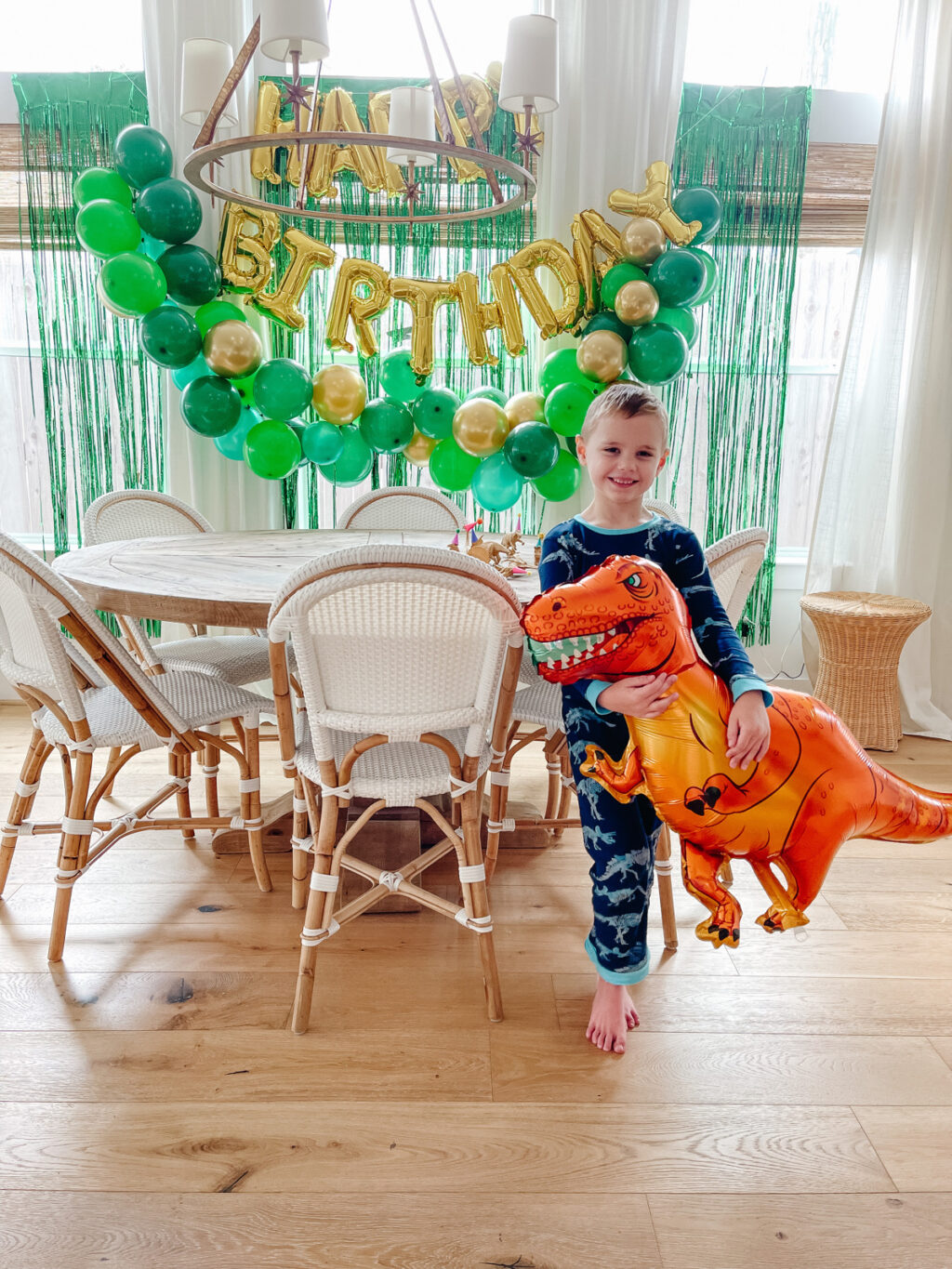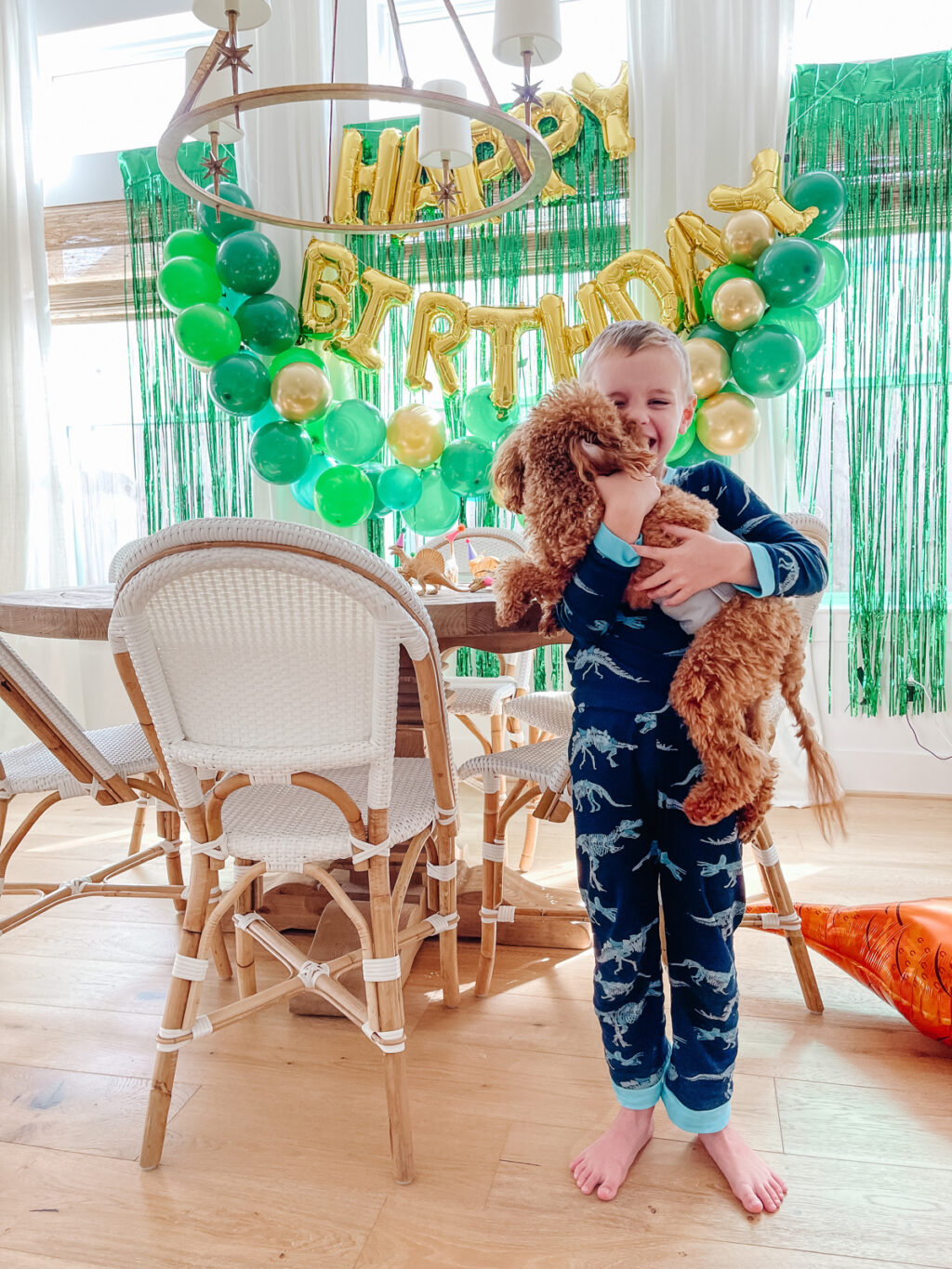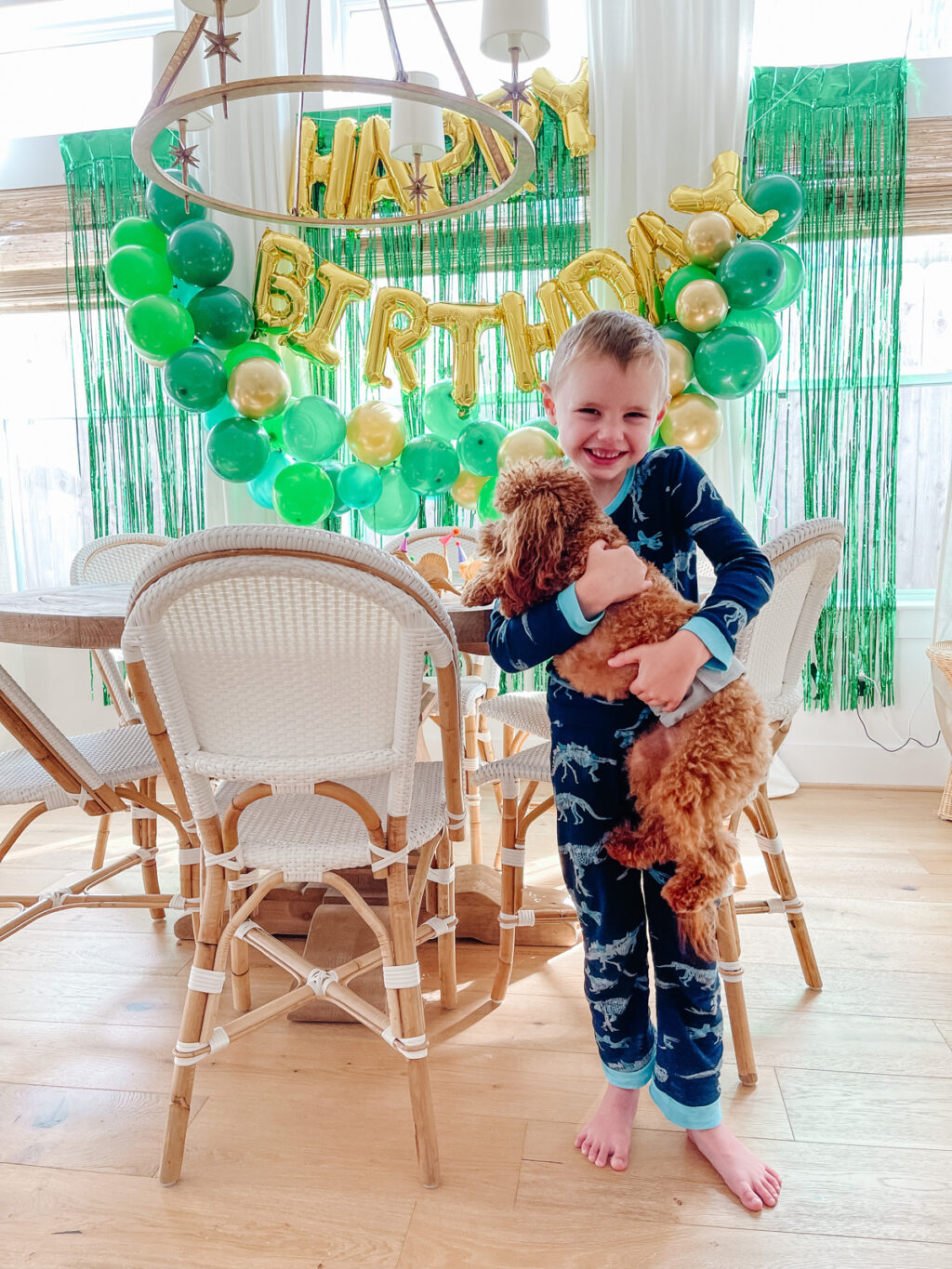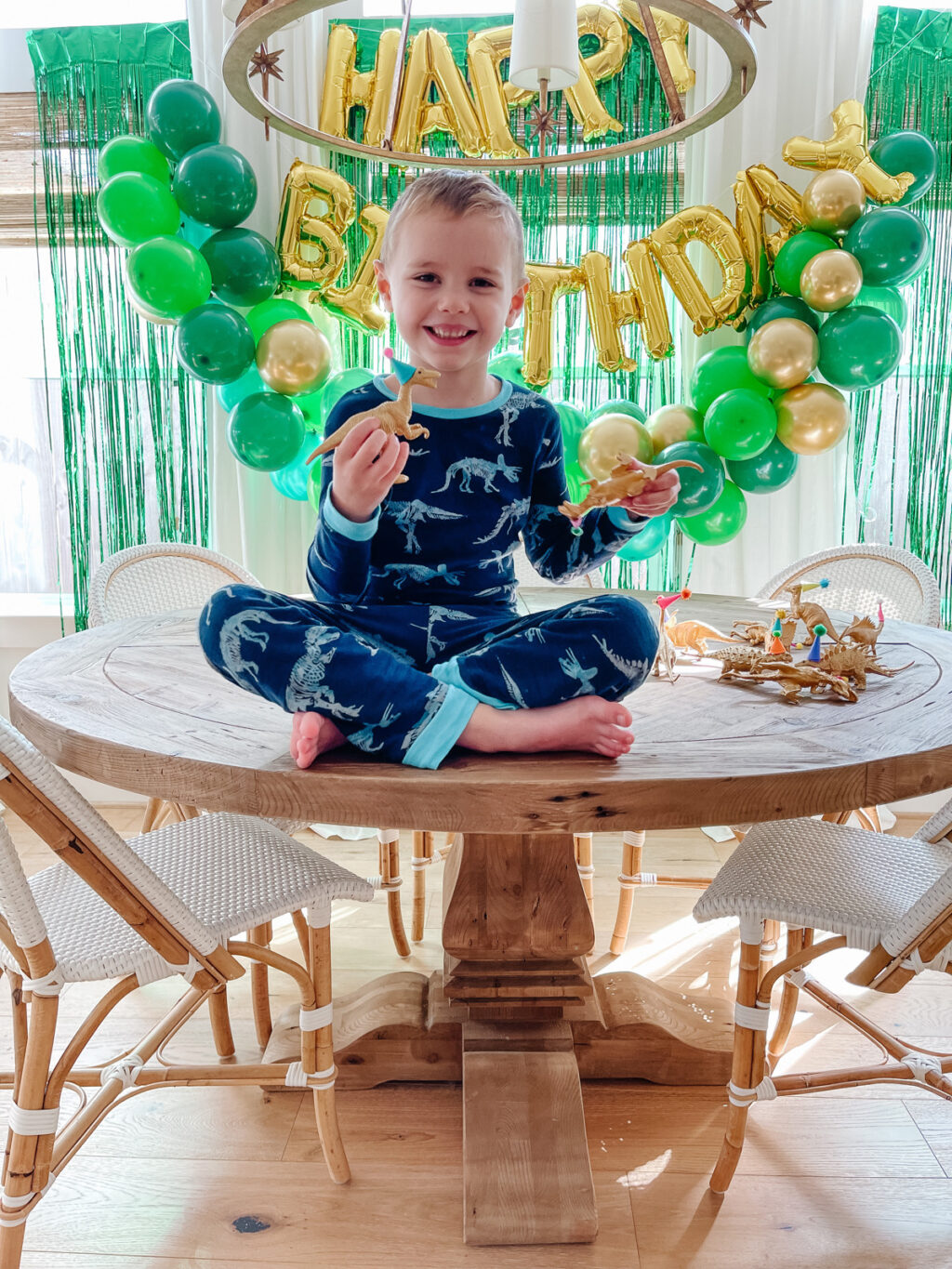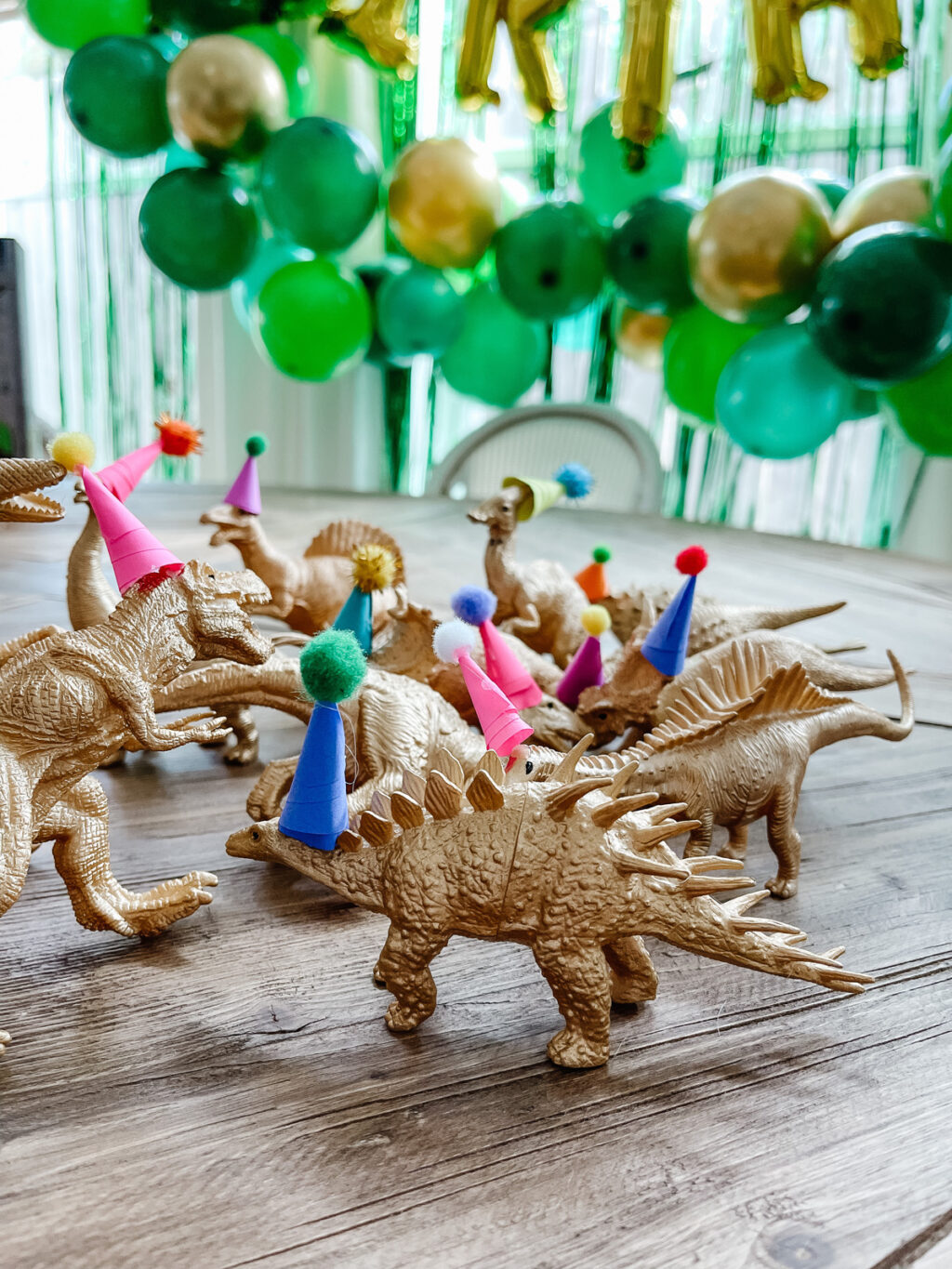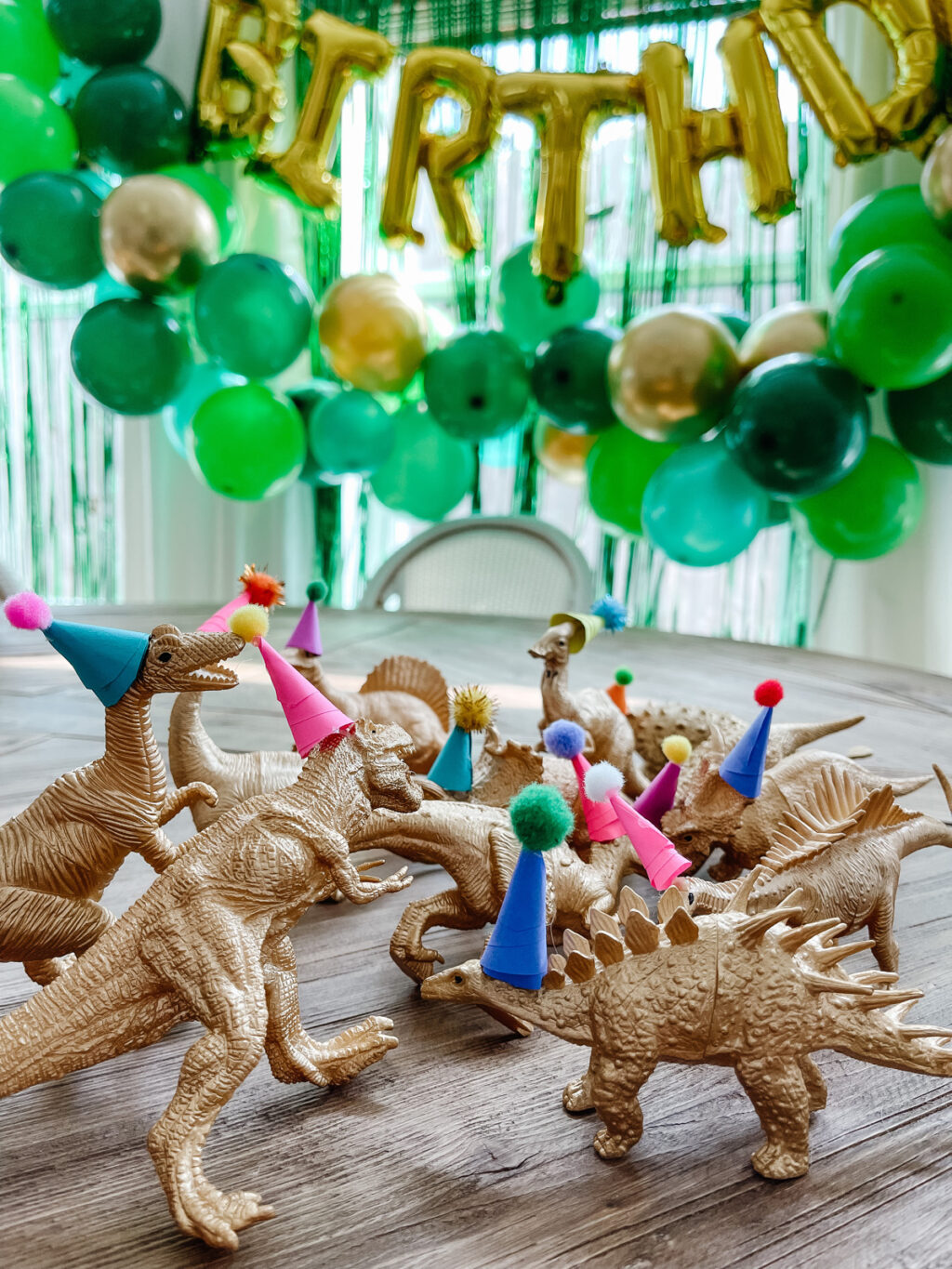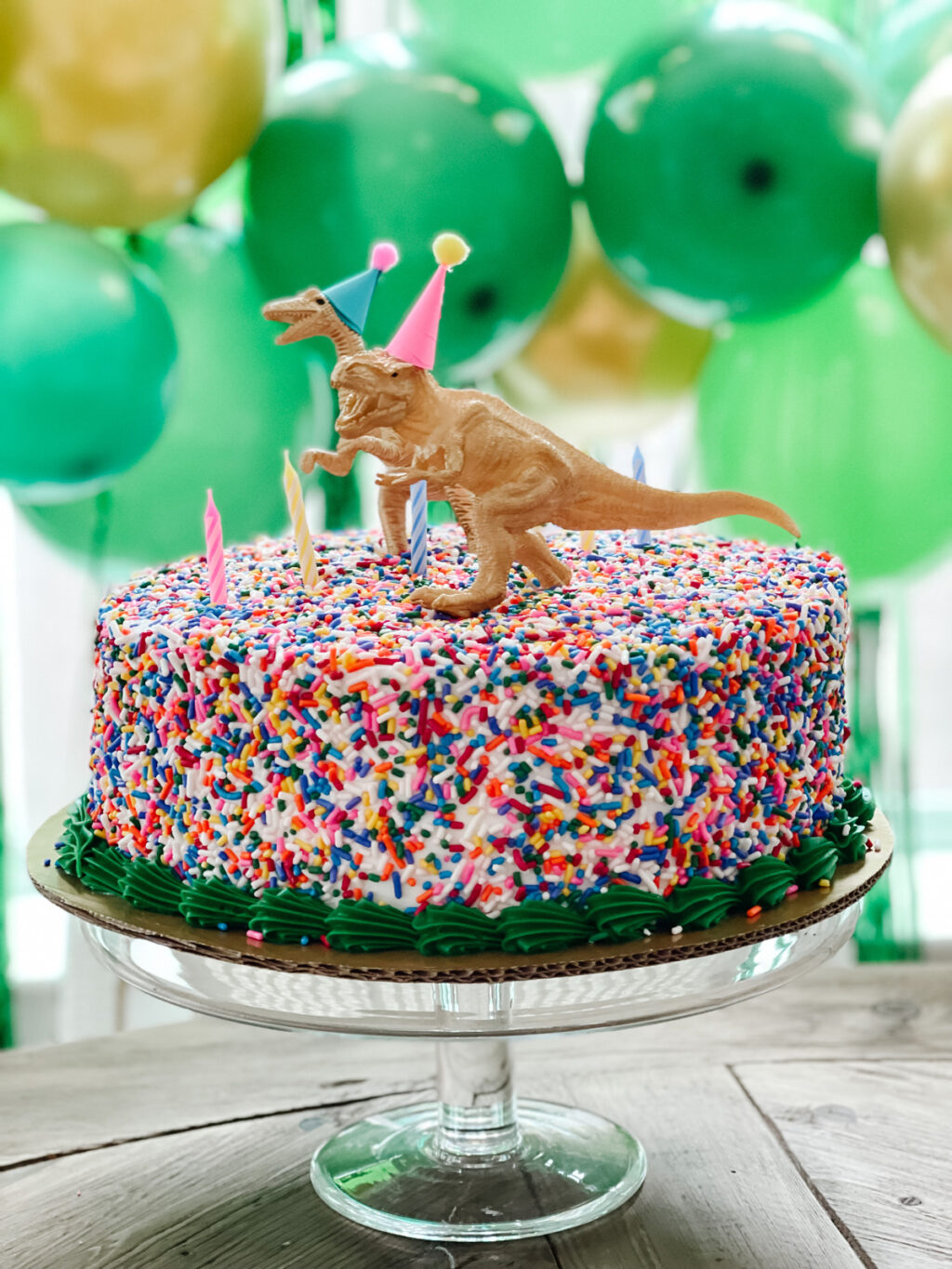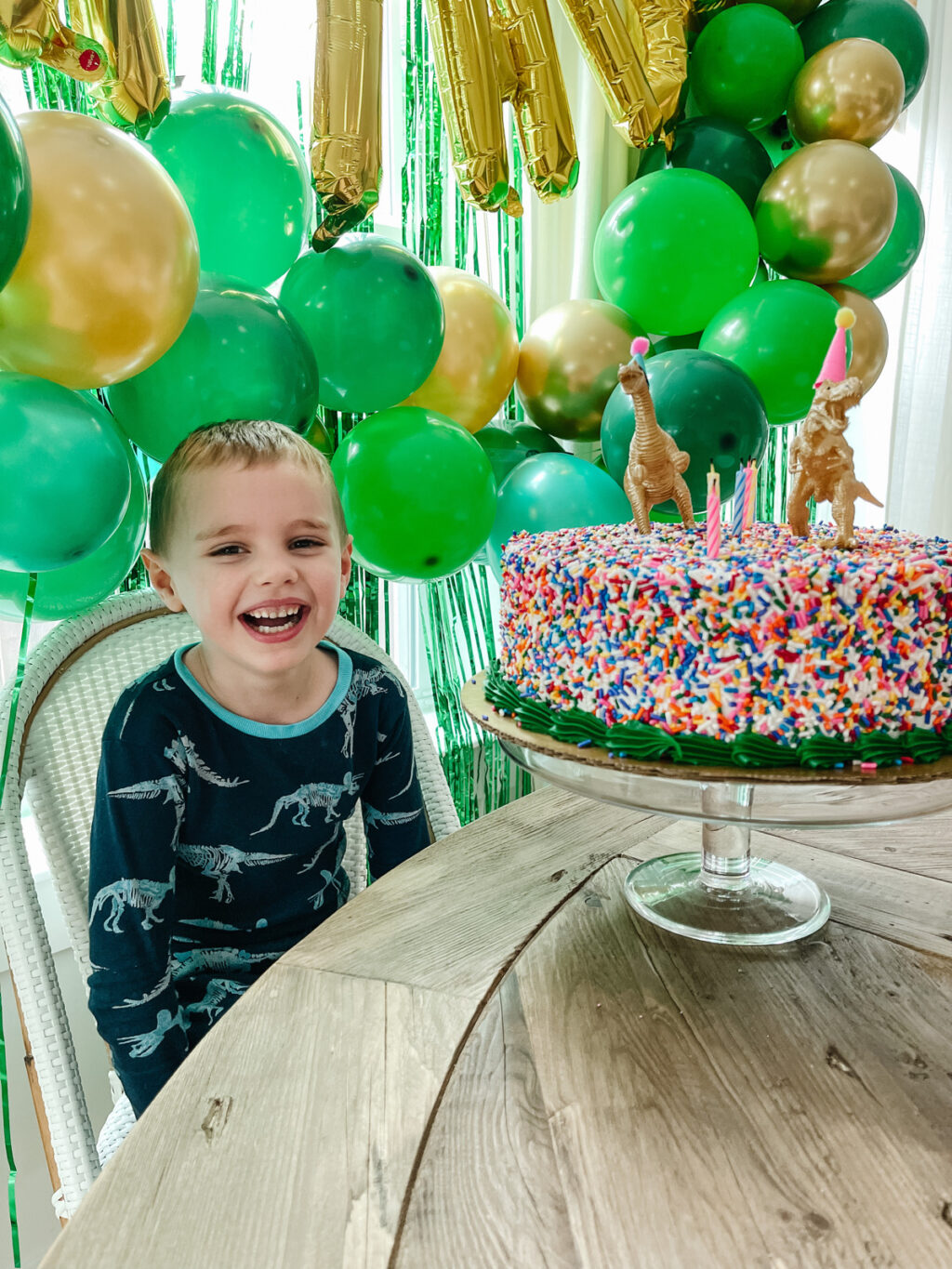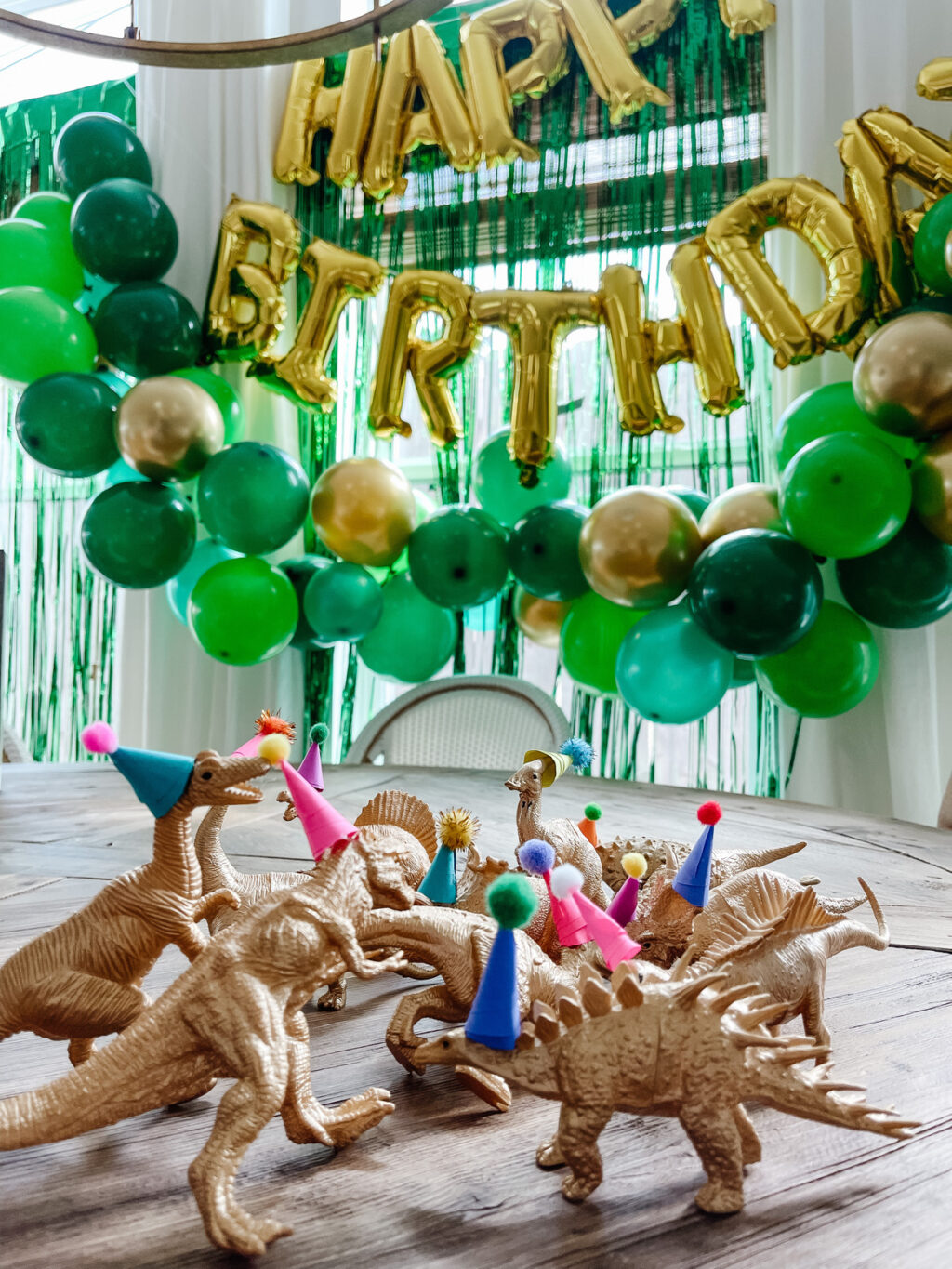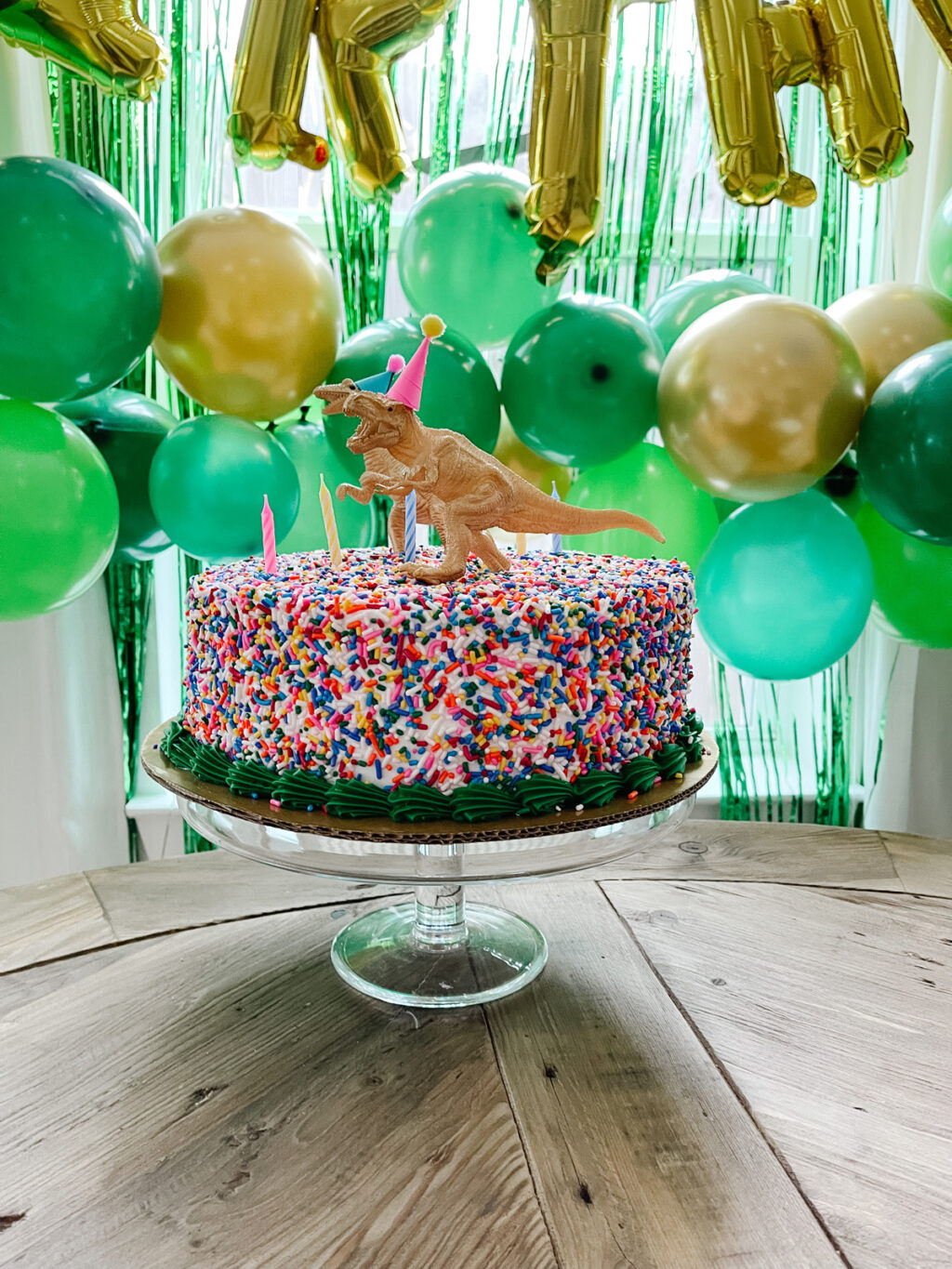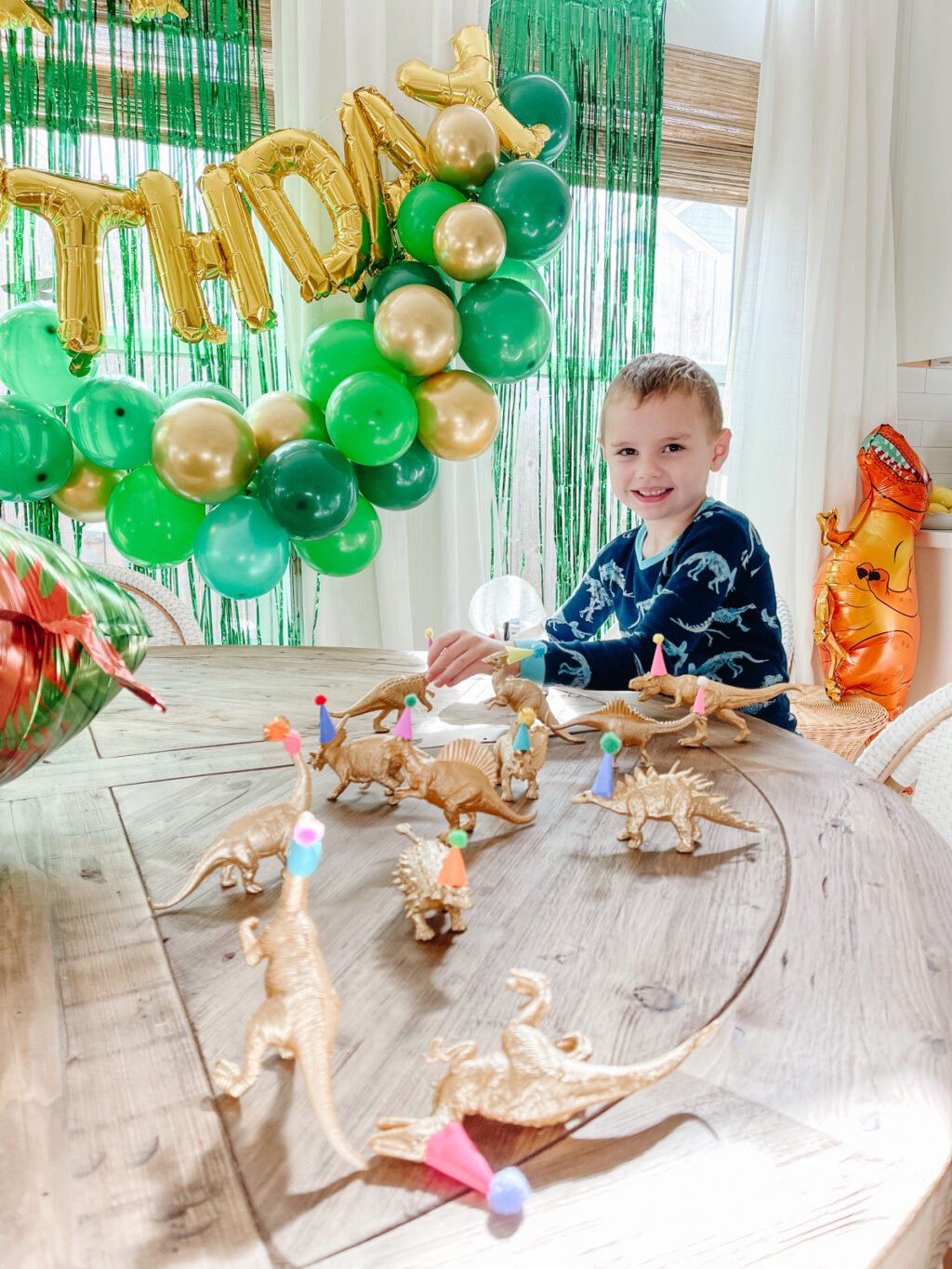 Looking for dinosaur toys and gifts?! Check out this post for our favorites!
dinosaur mystery excavation kit | Dino holiday pajamas | dinosaur rescue board game | dinosaur backpack | jurassic world alligator figure | jurassic world spinosaurus | plush mosasaurus | jurassic world t-shirt trio | dinosaur research station play set | dinosaur activity book | jurassic world dinosaur field guide | dinosaur guess in 10 card game | t-rex pajamas | jurassic world indominous rex | jurassic world LEGO set | paleontology kit | dinosaur robot | dinosaurs on wheels | remote control t-rex