Every year I like to share my favorite jackets in my closet for the fall season. Today's post shares jackets of all styles and for all occasions (dressier, everyday, athletic, etc!) I hope you find some inspiration for your jacket collection!
UTILITY JACKET (SIZE XS)
A classic utility jacket never goes out of style and is the perfect option to wear with jeans and over fall dresses. I have this in both the dark olive and lighter green colors and they're lovely. If I had to choose one, I think the darker olive is probably my favorite but they're both great options. I love the fit of this and do recommend sizing down if you like your jackets to be a little more fitted. This is well made, has a nice high neck and both zips and buttons shut.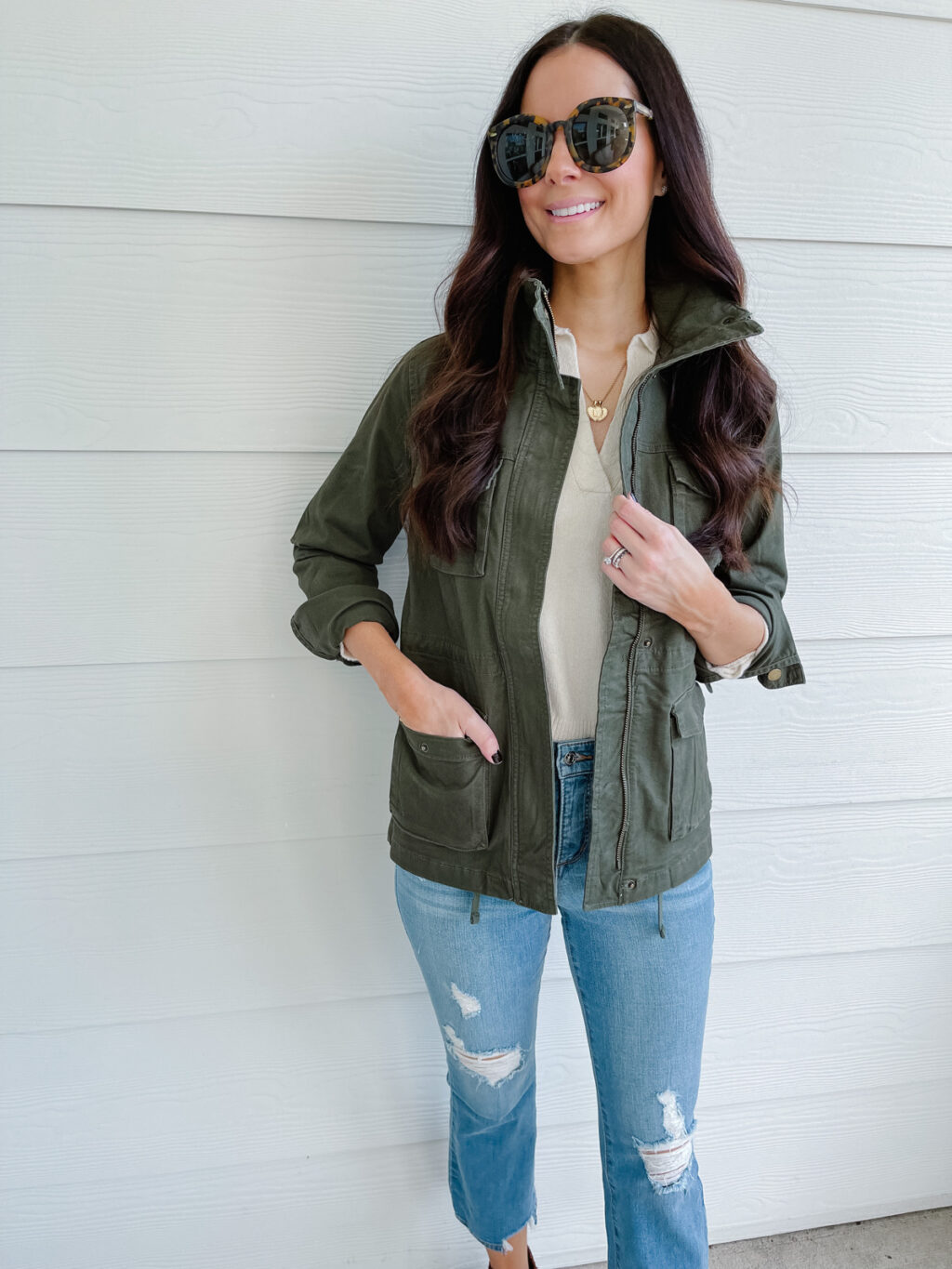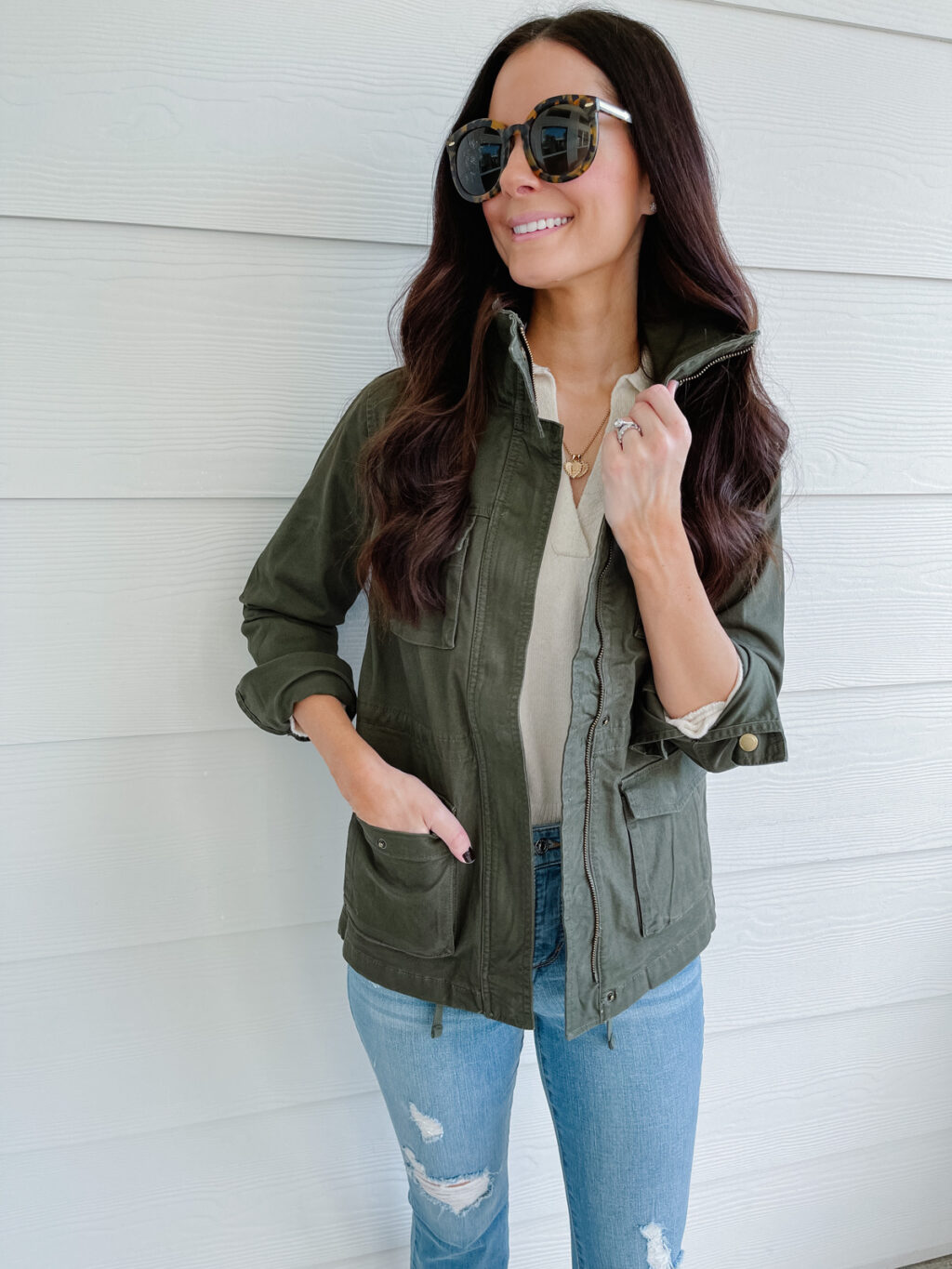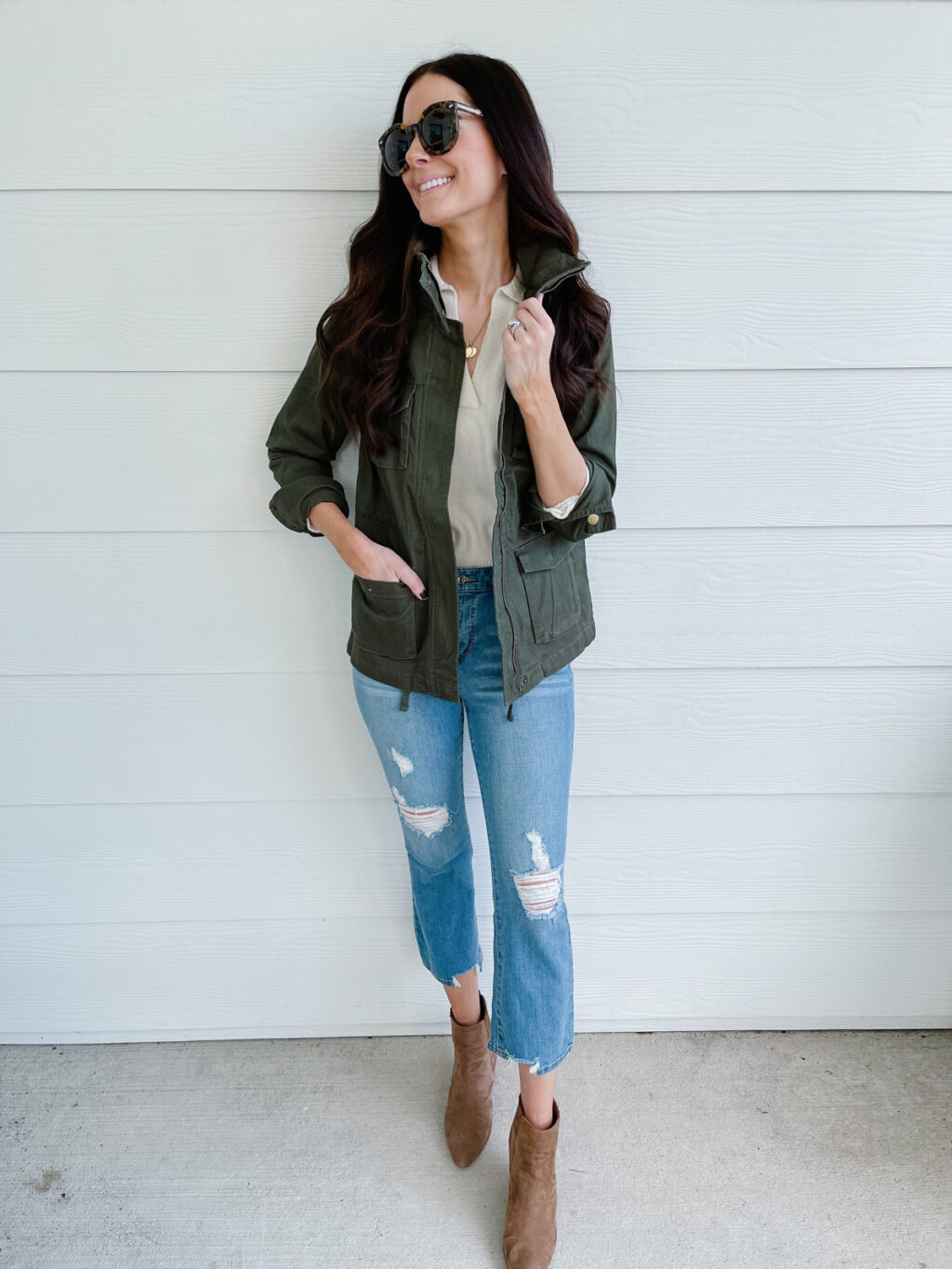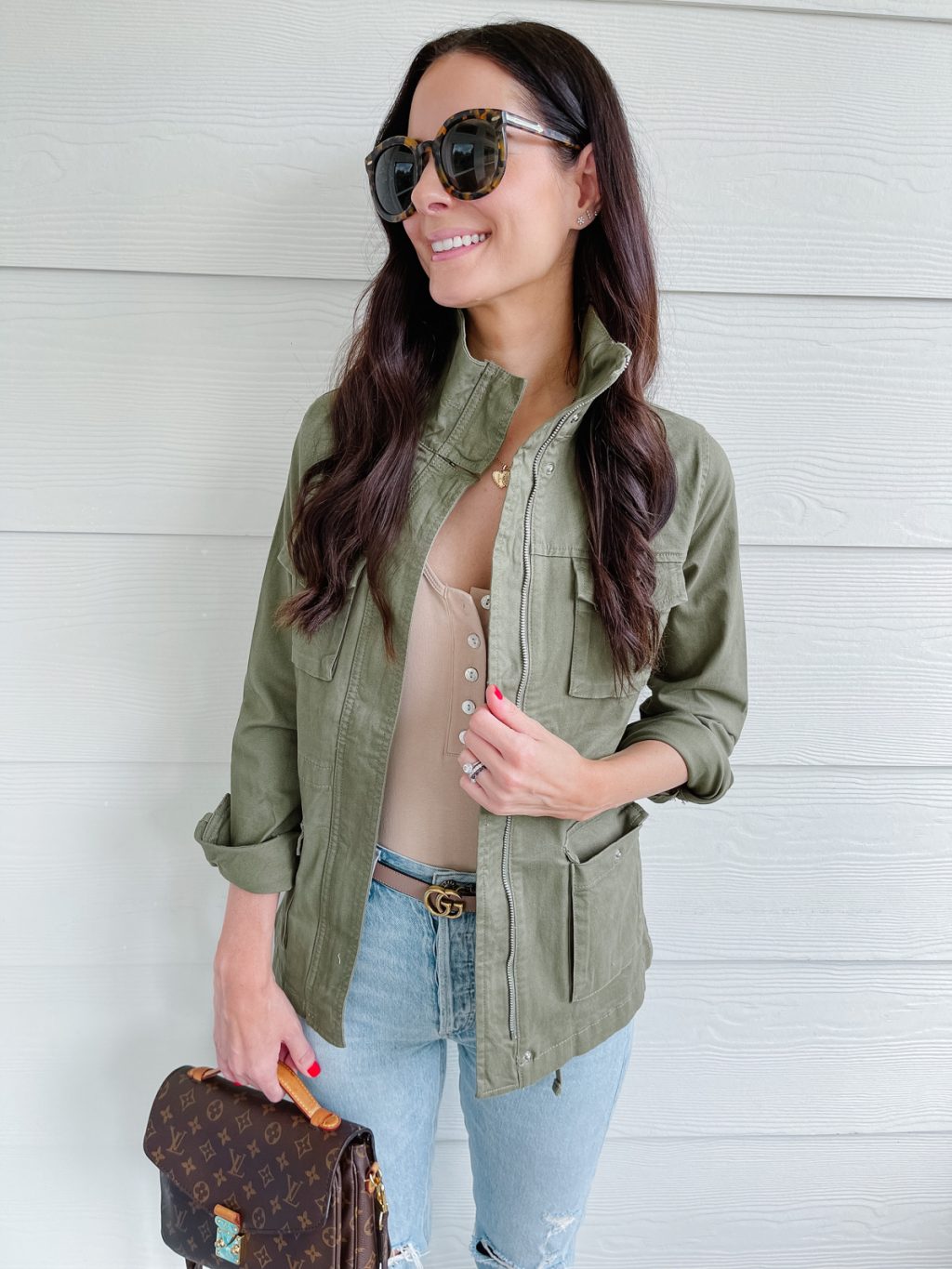 JACKET 10 (SIZE XS)
Similar to the jacket above, this one is a beautiful deep khaki color and can be belted. I like to use the belt to tie the jacket in the back to give it a little bit of a closer fitting silhouette. I love the buttons on this one and the overall look and quality.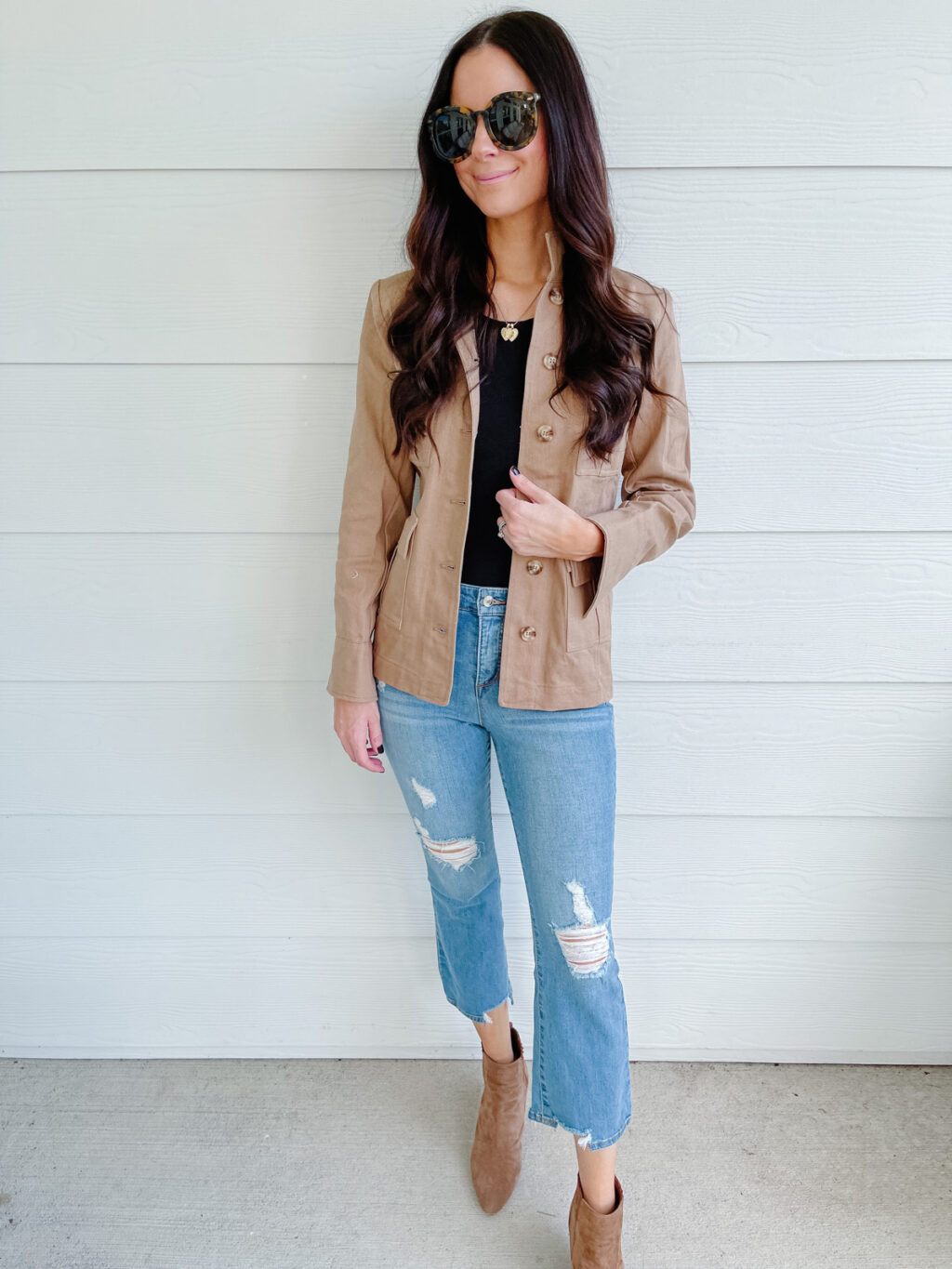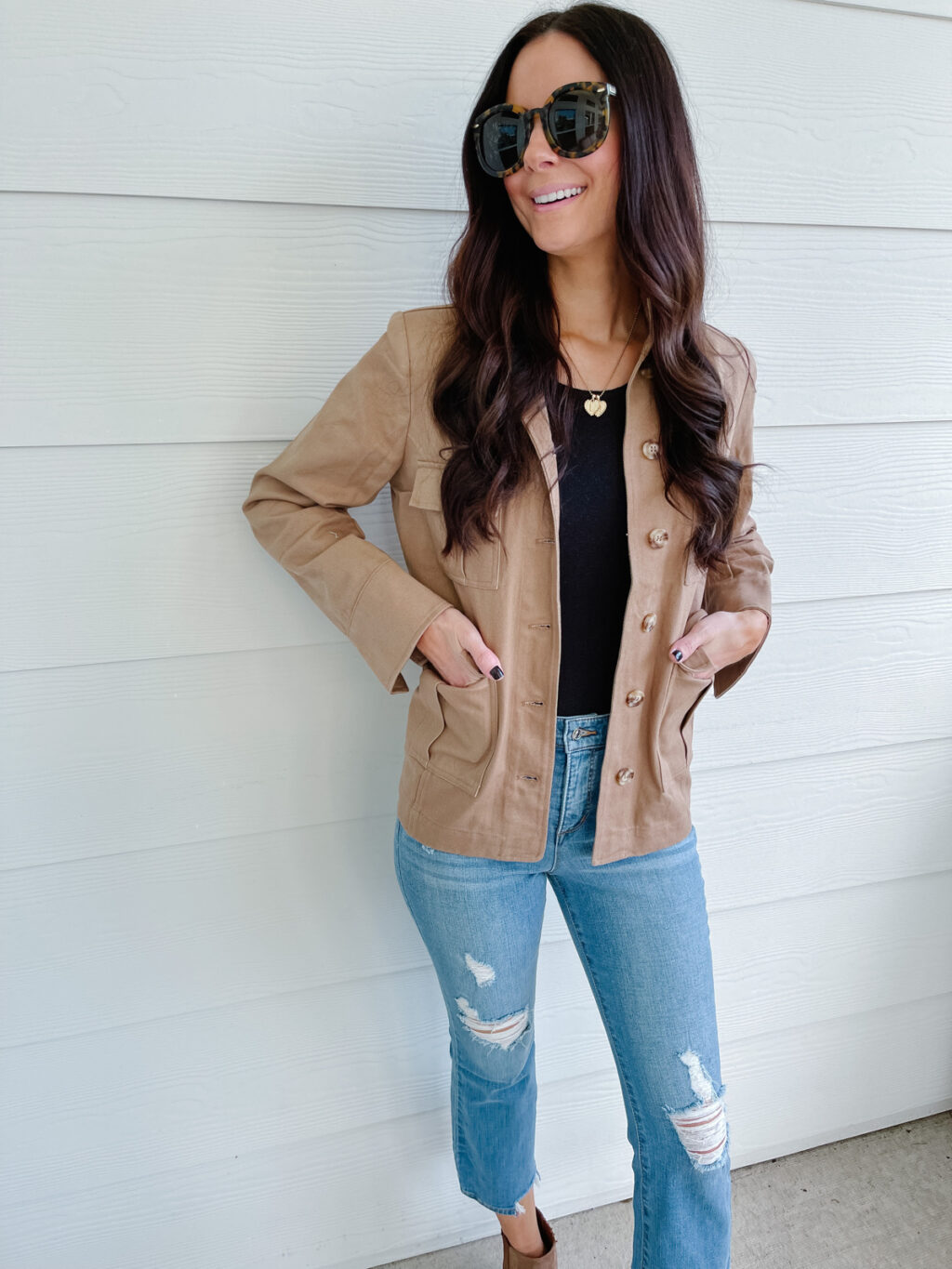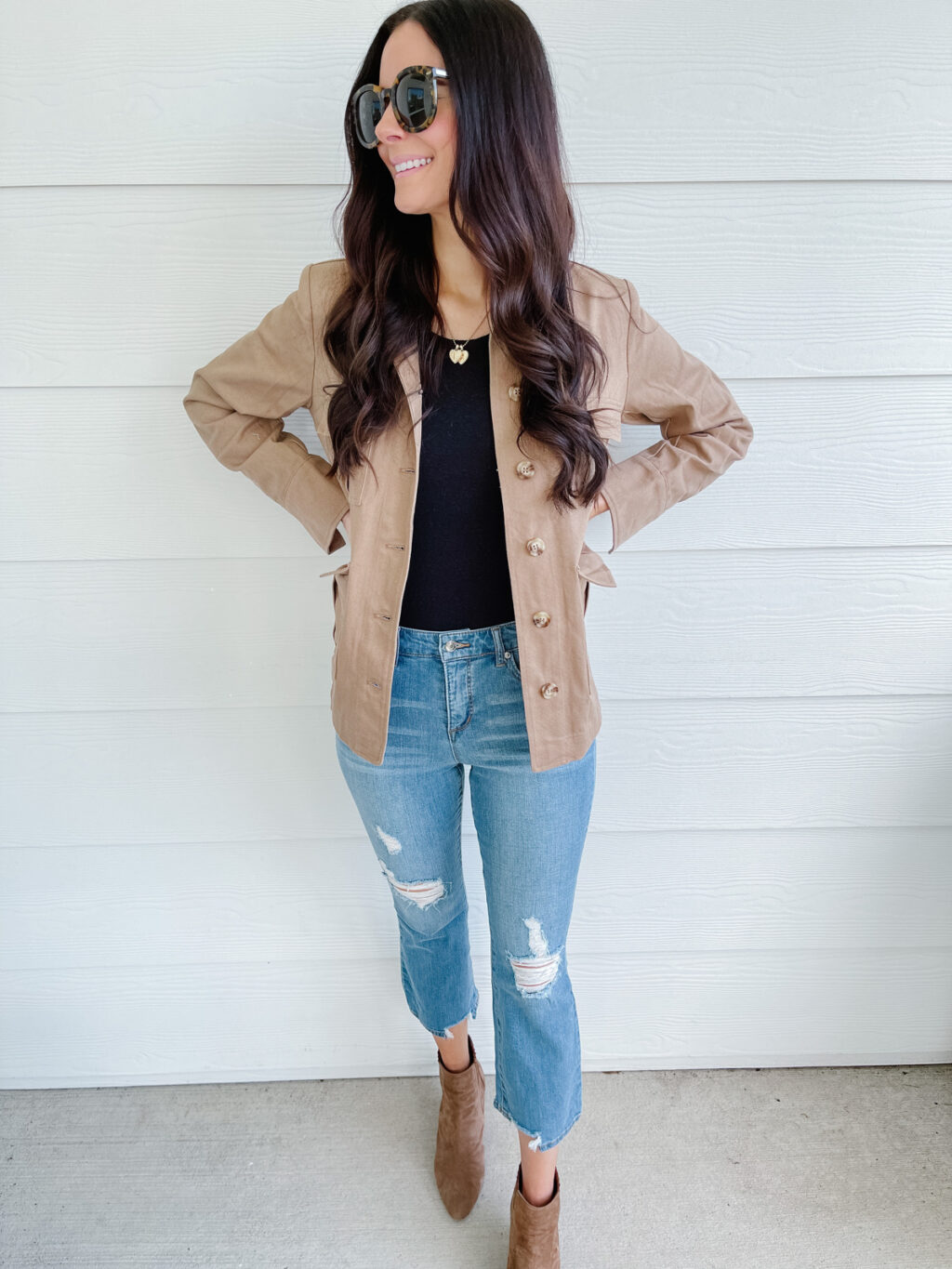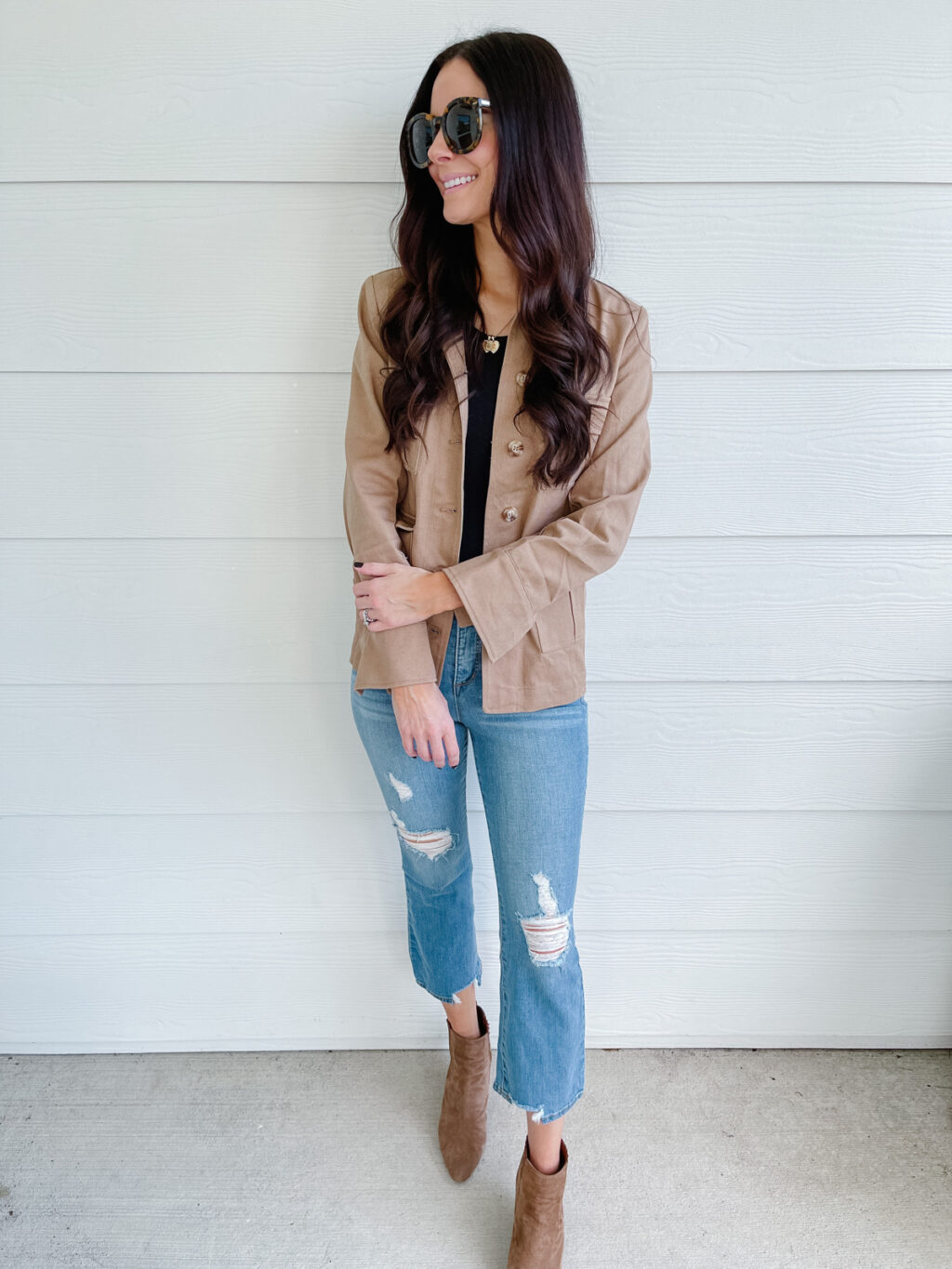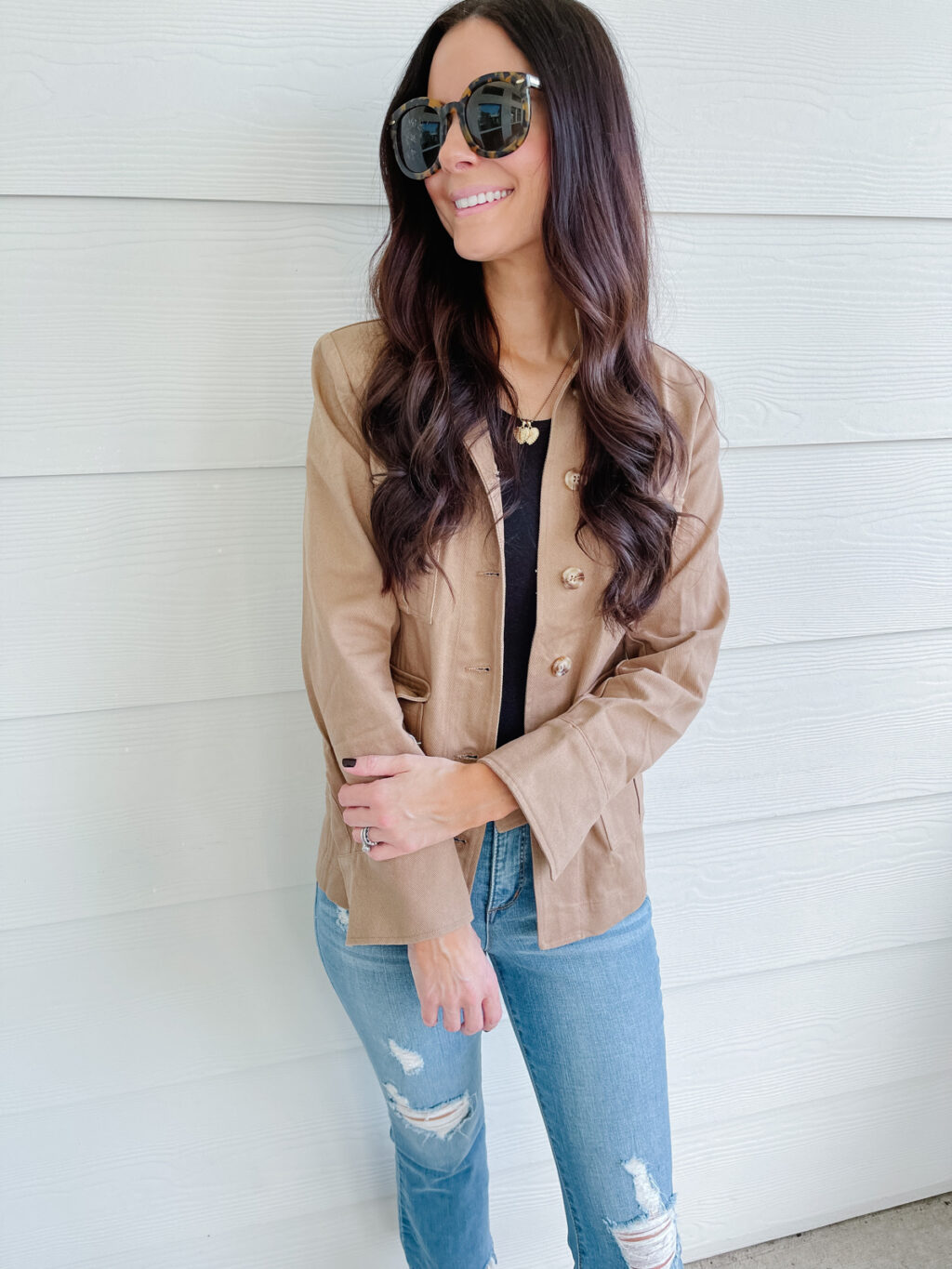 TWILL TRENCH COAT (SIZE XS)
This jacket took me by surprise in a GREAT way! I love the fit, color and twill fabric. I don't own anything this color and now I'm wondering why! I went with the XS in this and think you're safe to size down. It also comes with a belt that you can tie in front of the back.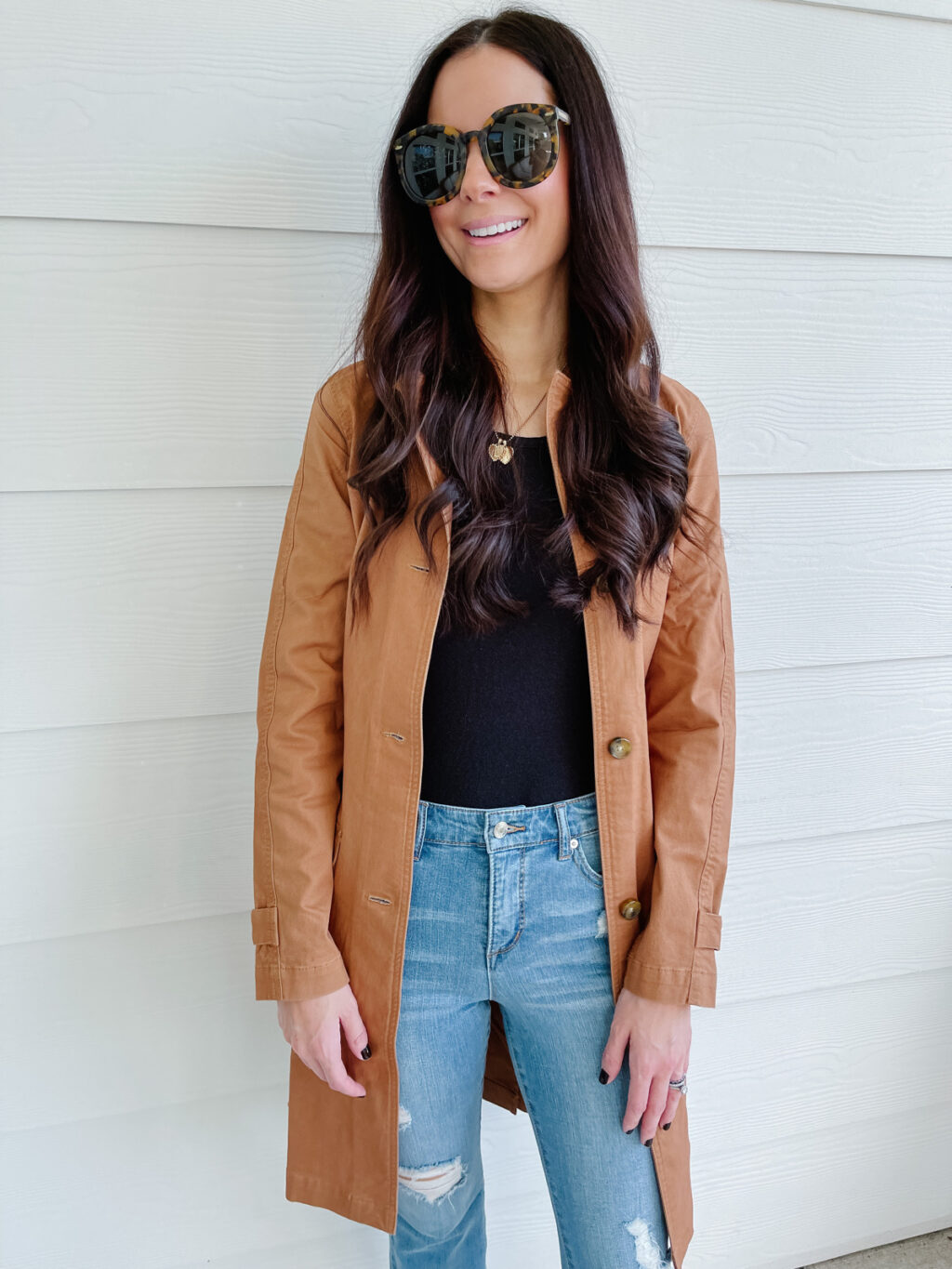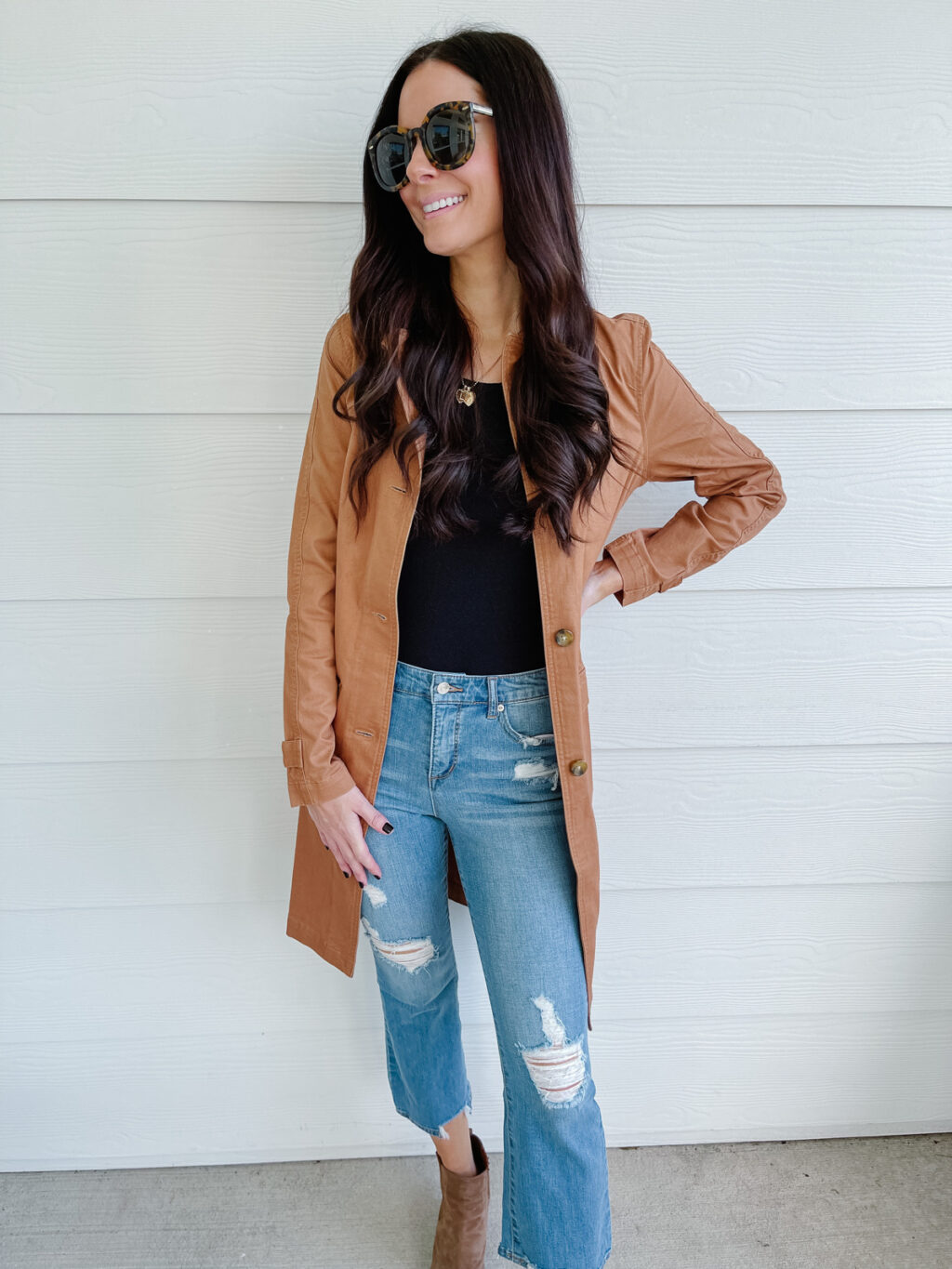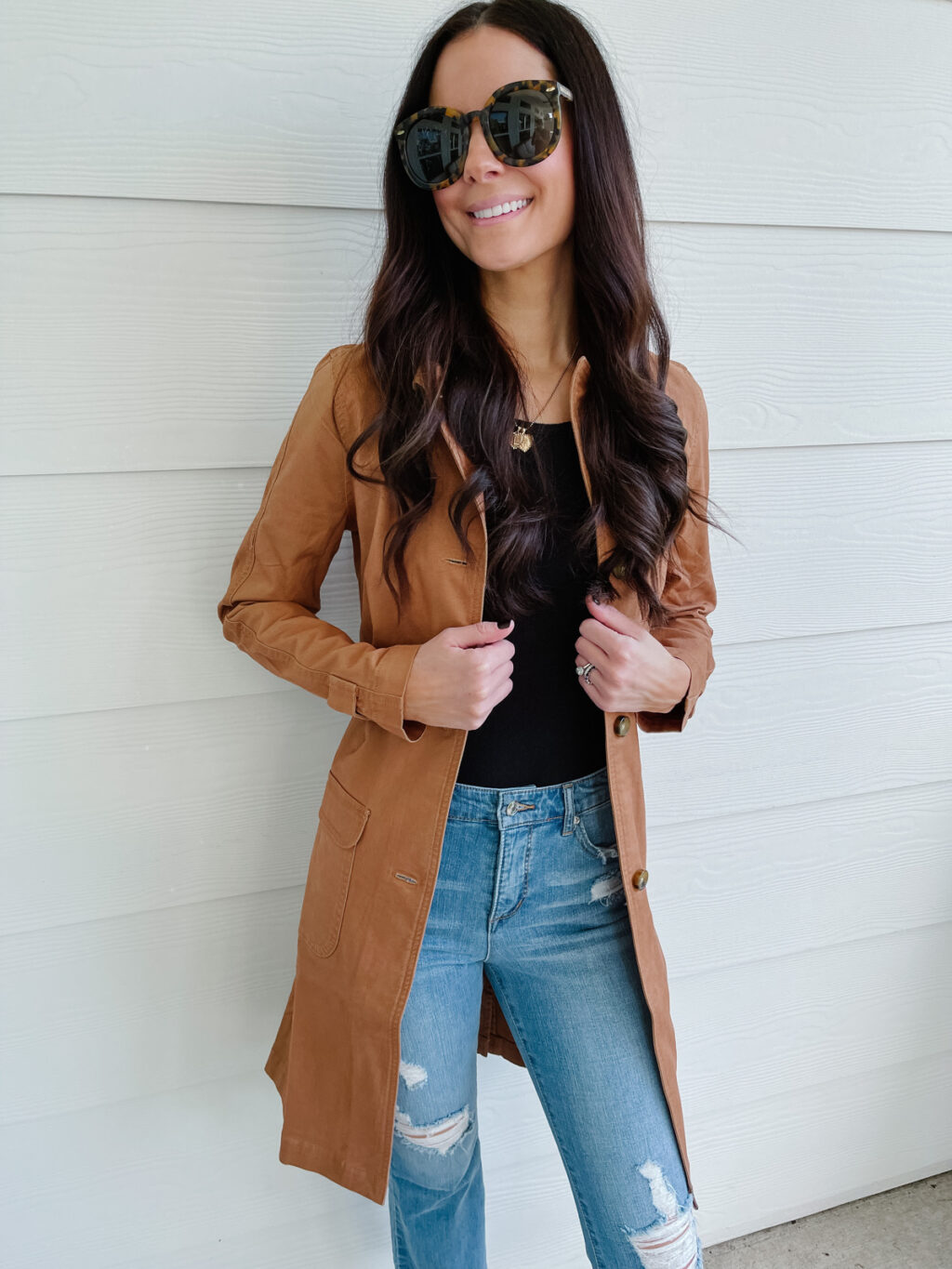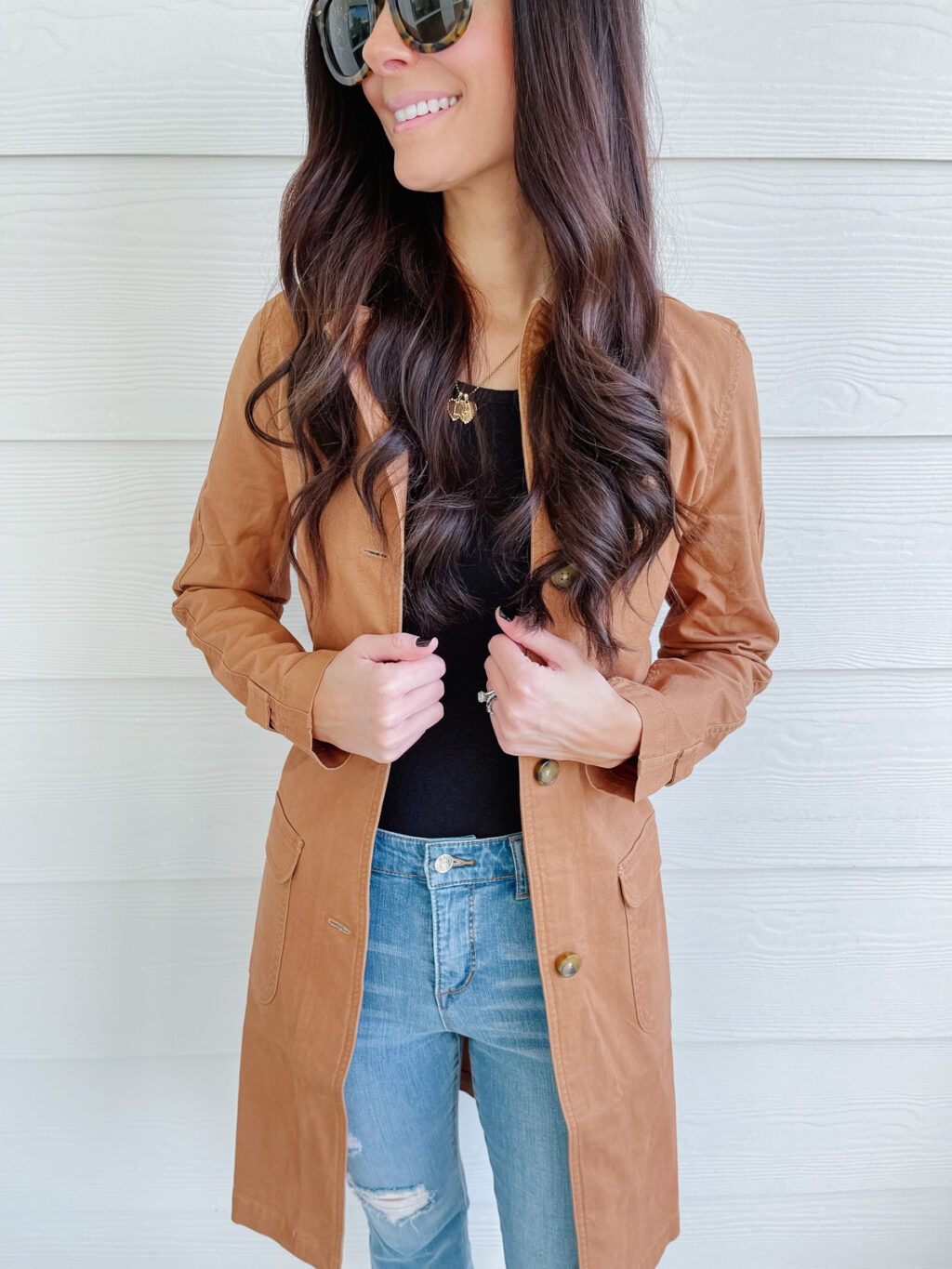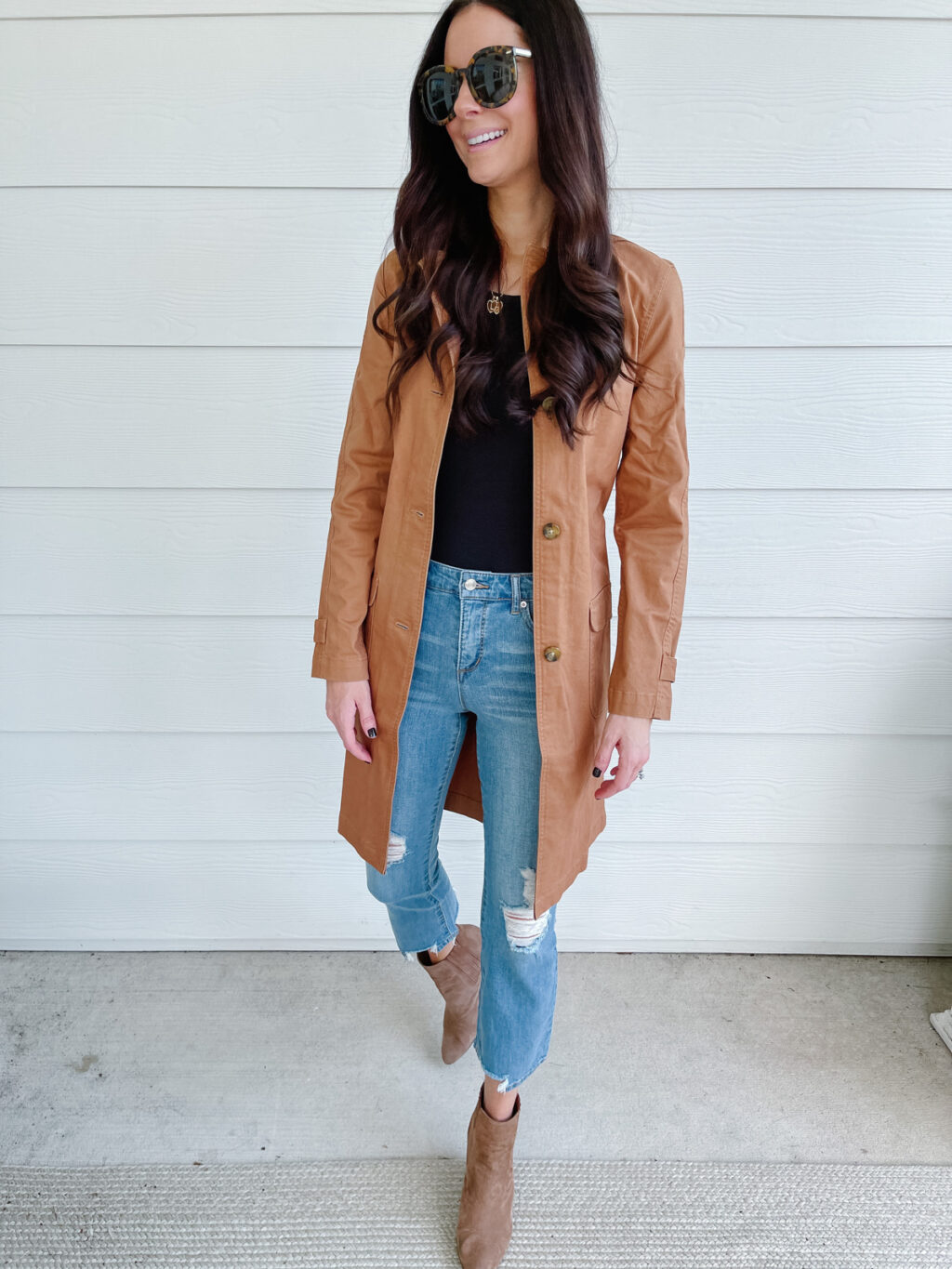 FLEECE JACKET (SIZE SMALL)
This is one of my bestsellers for a reason! It's soft, cozy and such a fun color (it does come in four other colors if this one is too bold for you!) I love wearing this around the house, to take the dog for walks and for running errands when it's chillier out. It has pockets, too!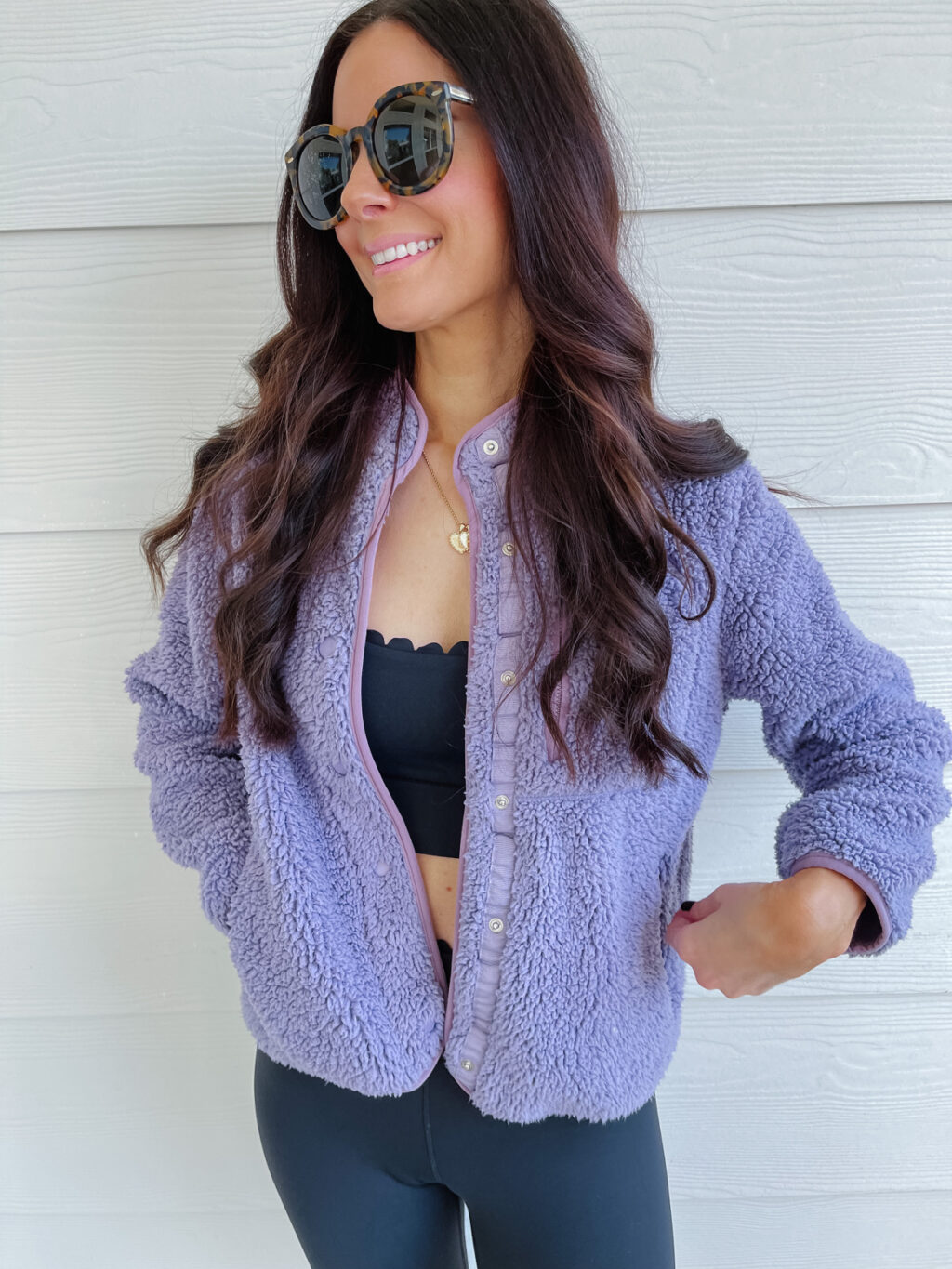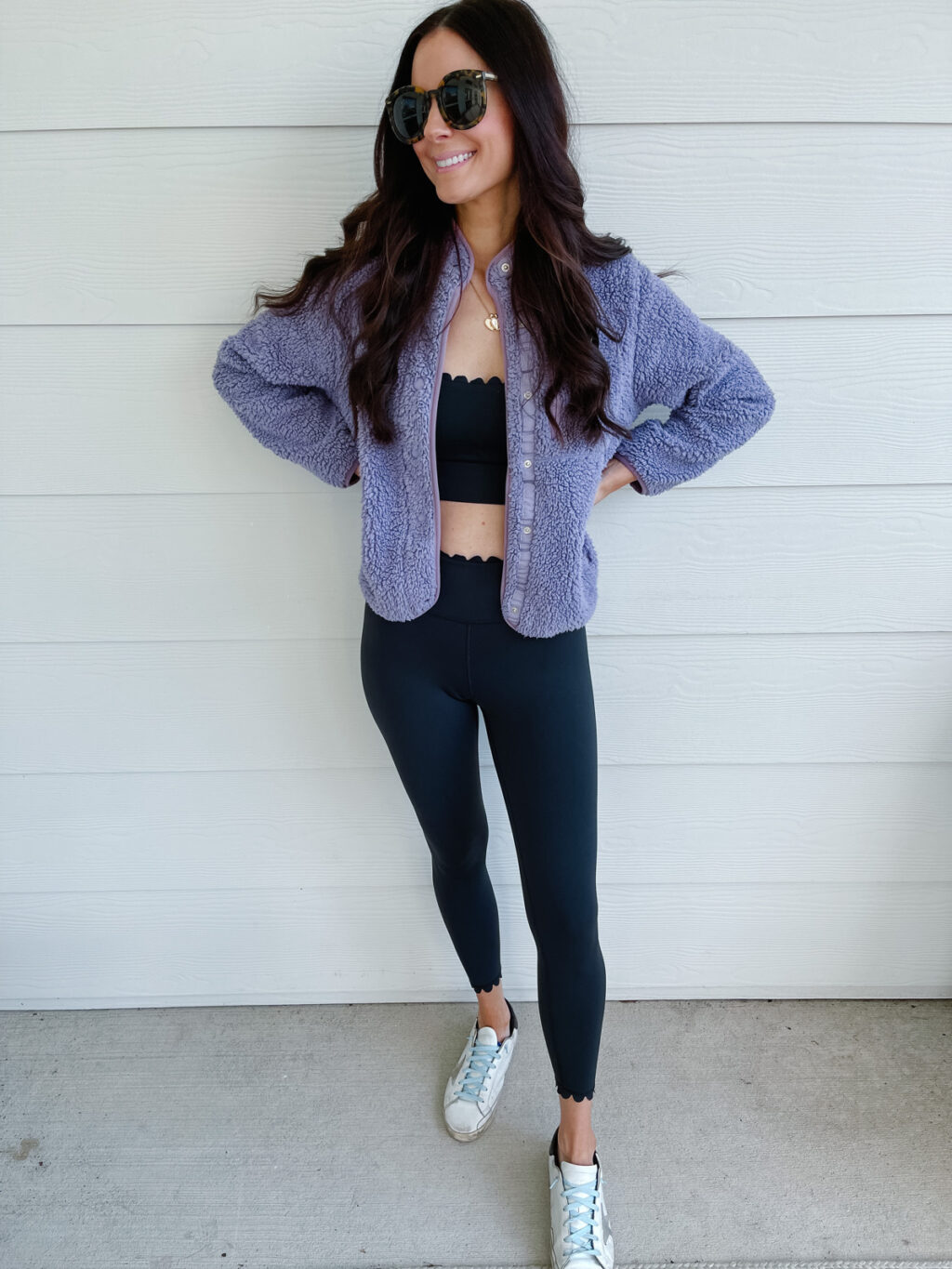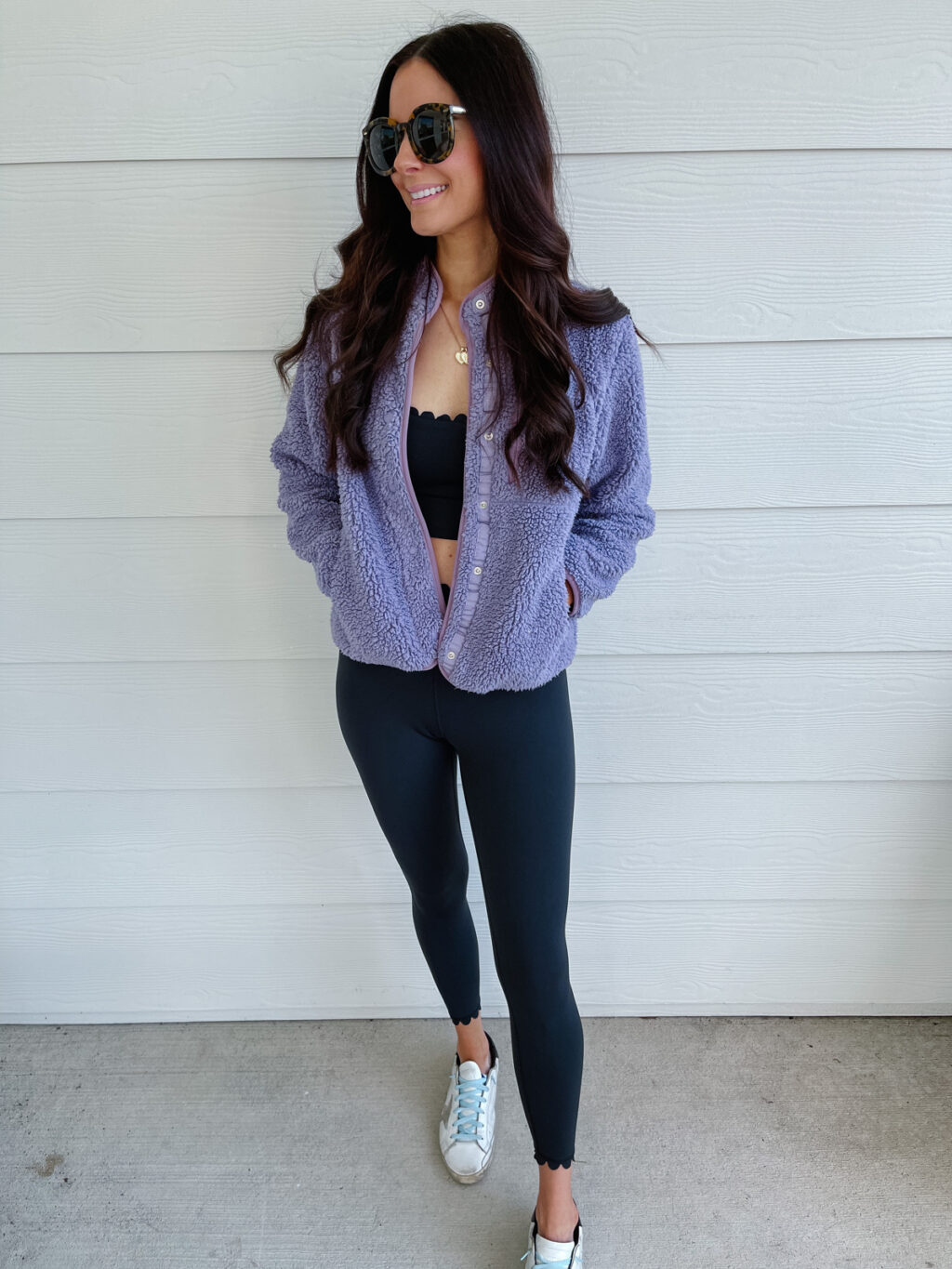 WATER-RESISTANT PACKABLE PUFFER JACKET (SIZE SMALL)
I just love the fit of this jacket – it's not boxy and kind of conforms to the body. It keeps you warm but is VERY lightweight. It's also water resistant and packable (comes with a little bag), so great for travel too! Jackets like this are ideal for runners or busy moms who want something lightweight to throw on as it gets colder. The black one in particular feels so chic to me!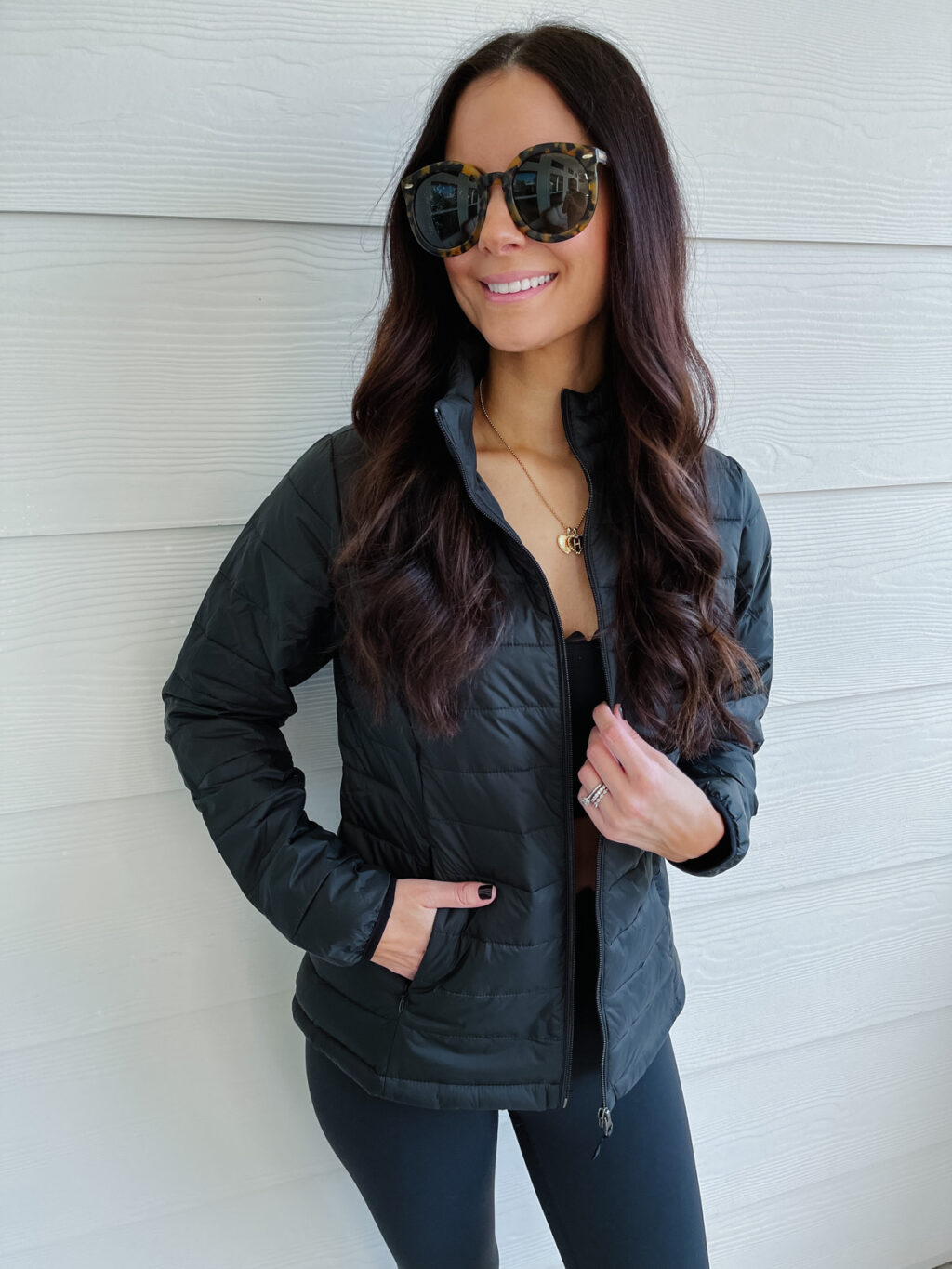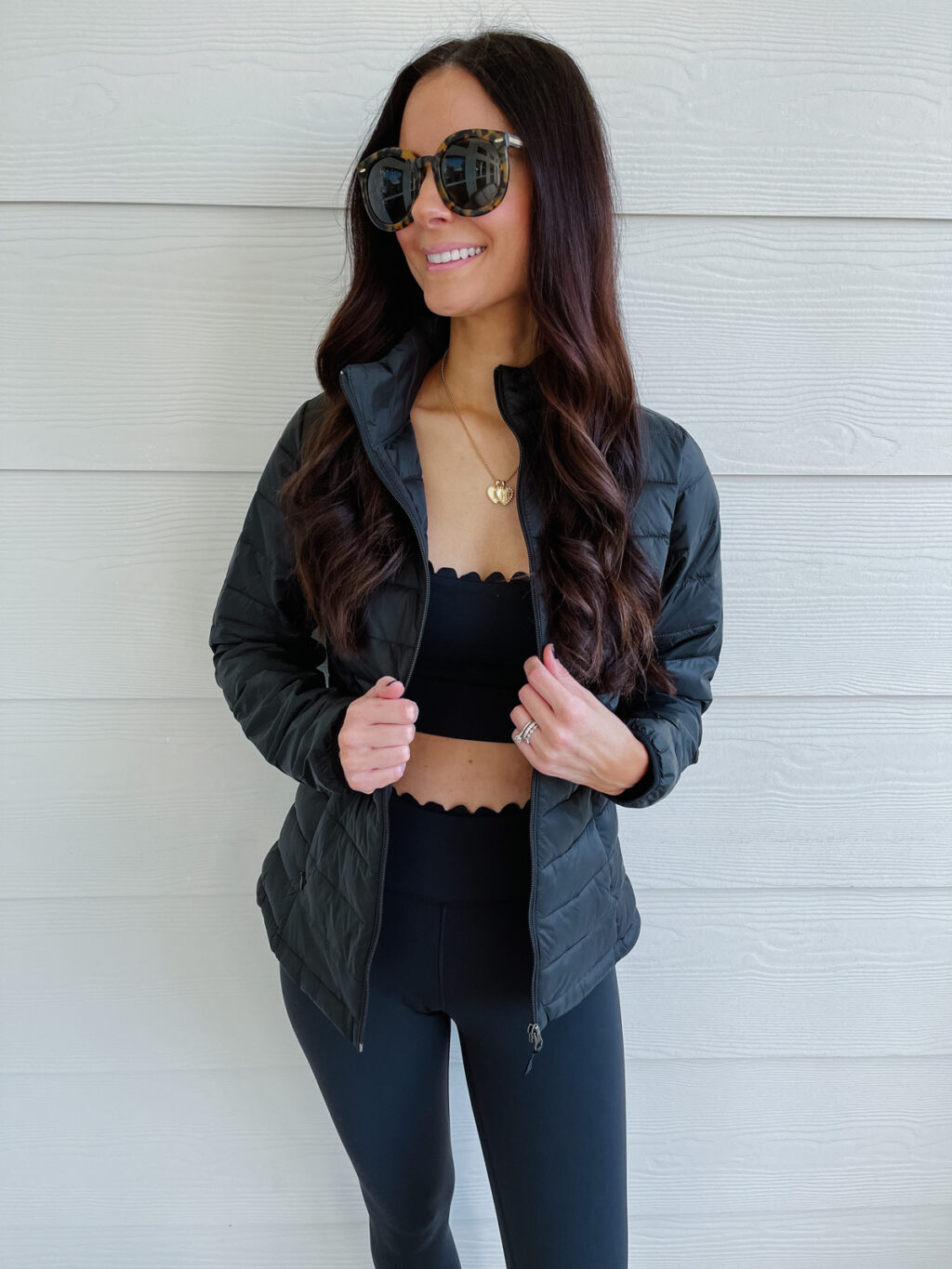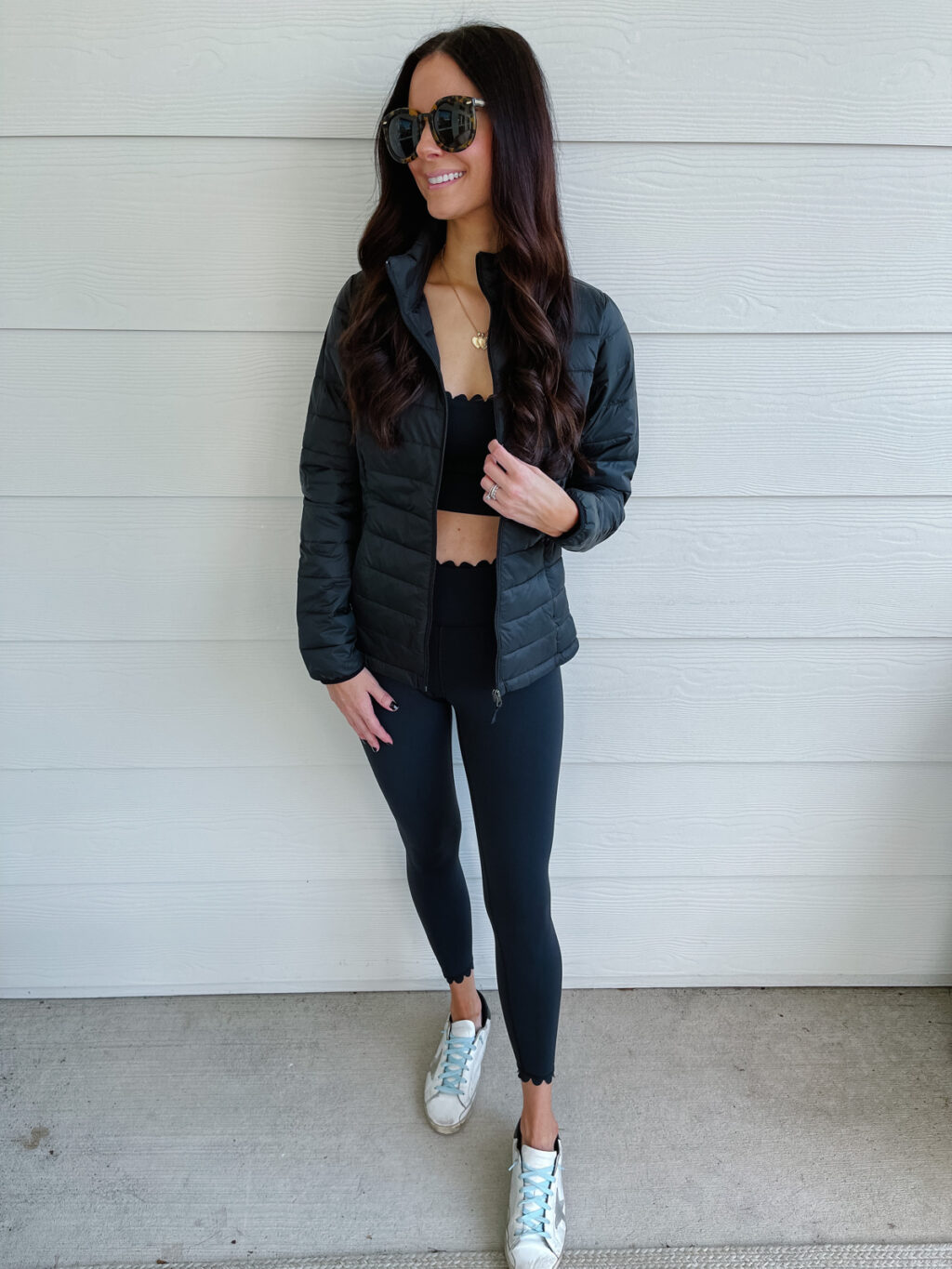 WATER RESISTANT HOODED PUFFER JACKET (SIZE SMALL)
The same puffer as above, but with a hood and in navy. I love this jacket and highly recommend it as an affordable, quality puffer jacket.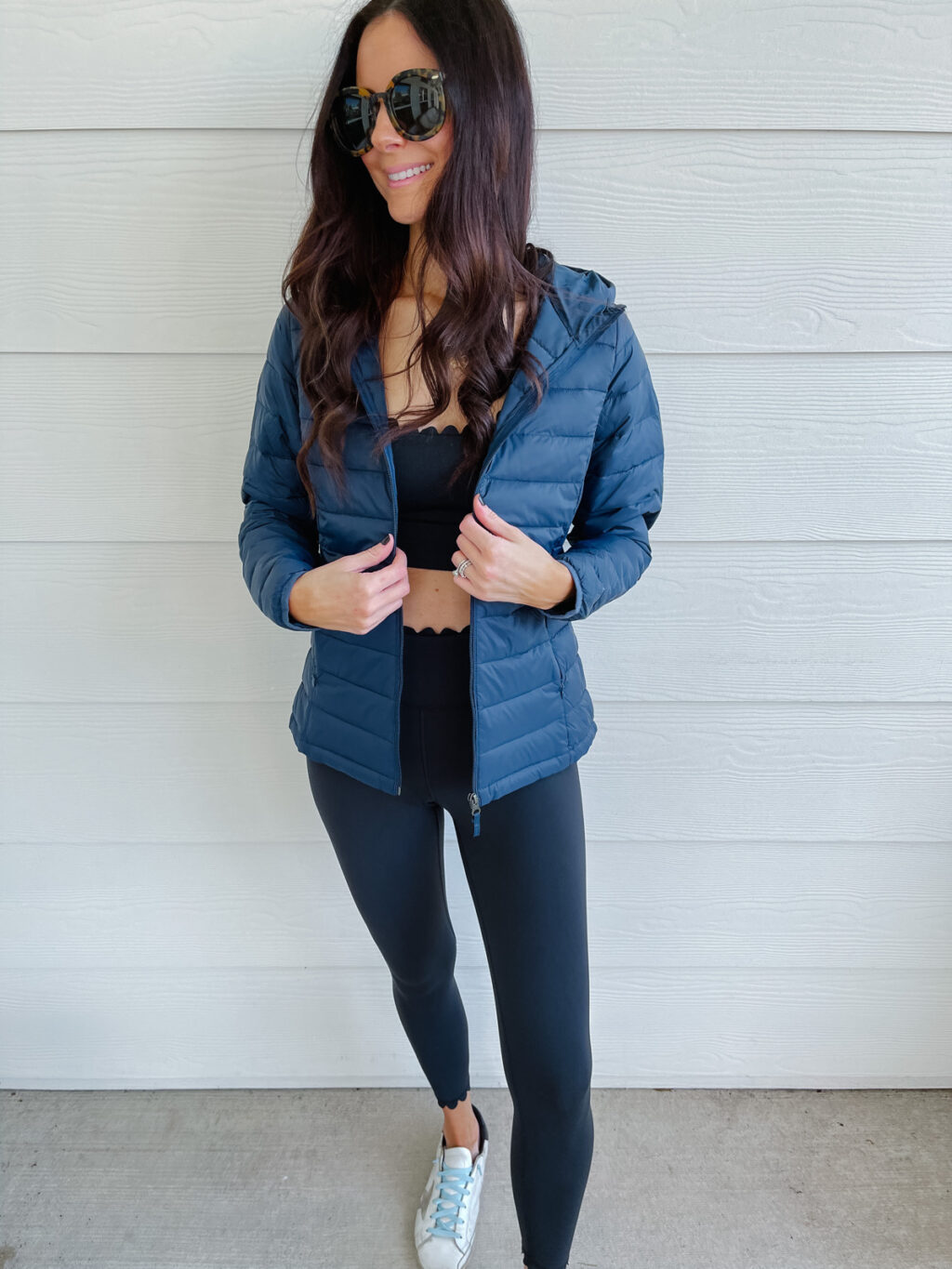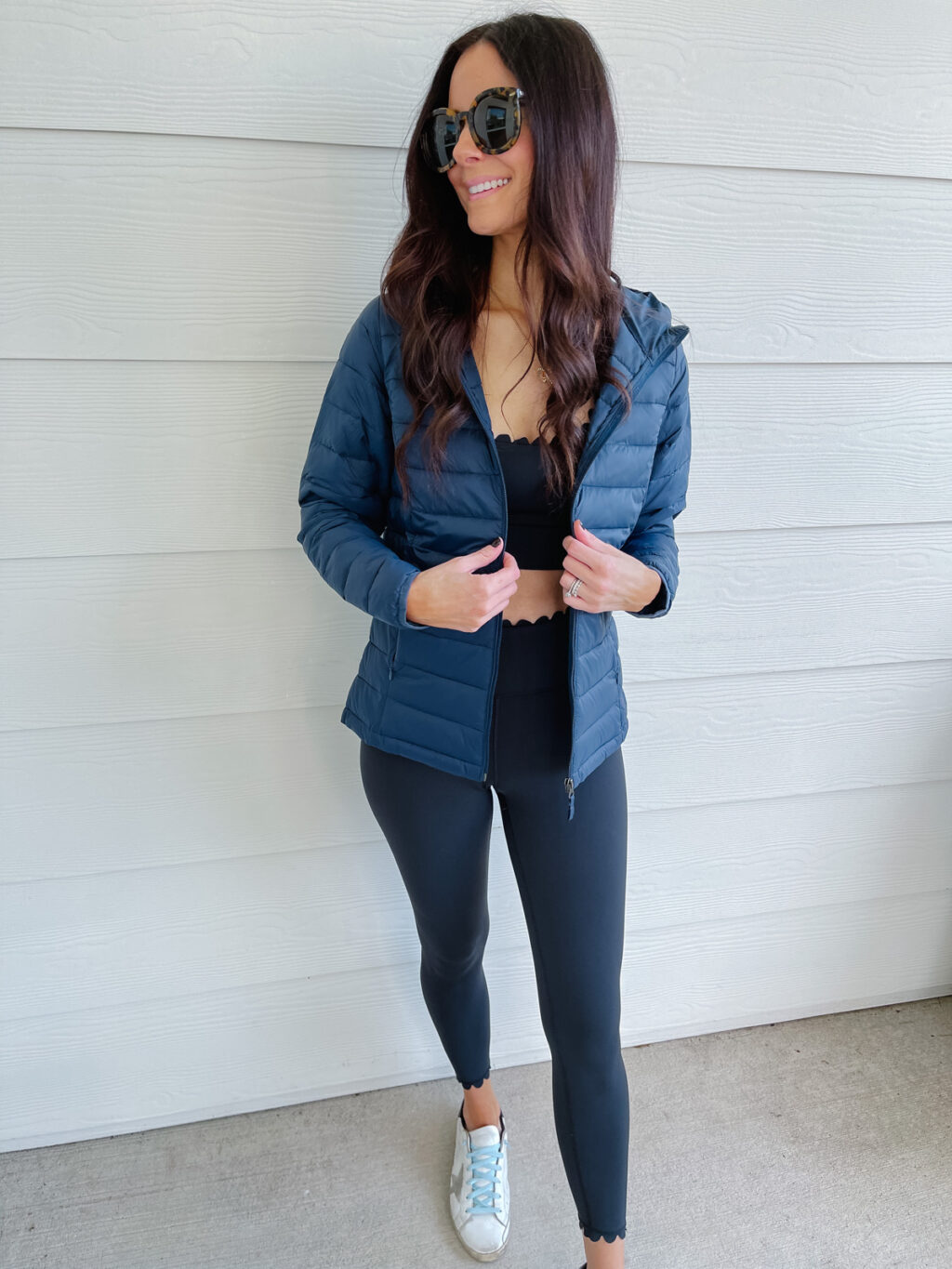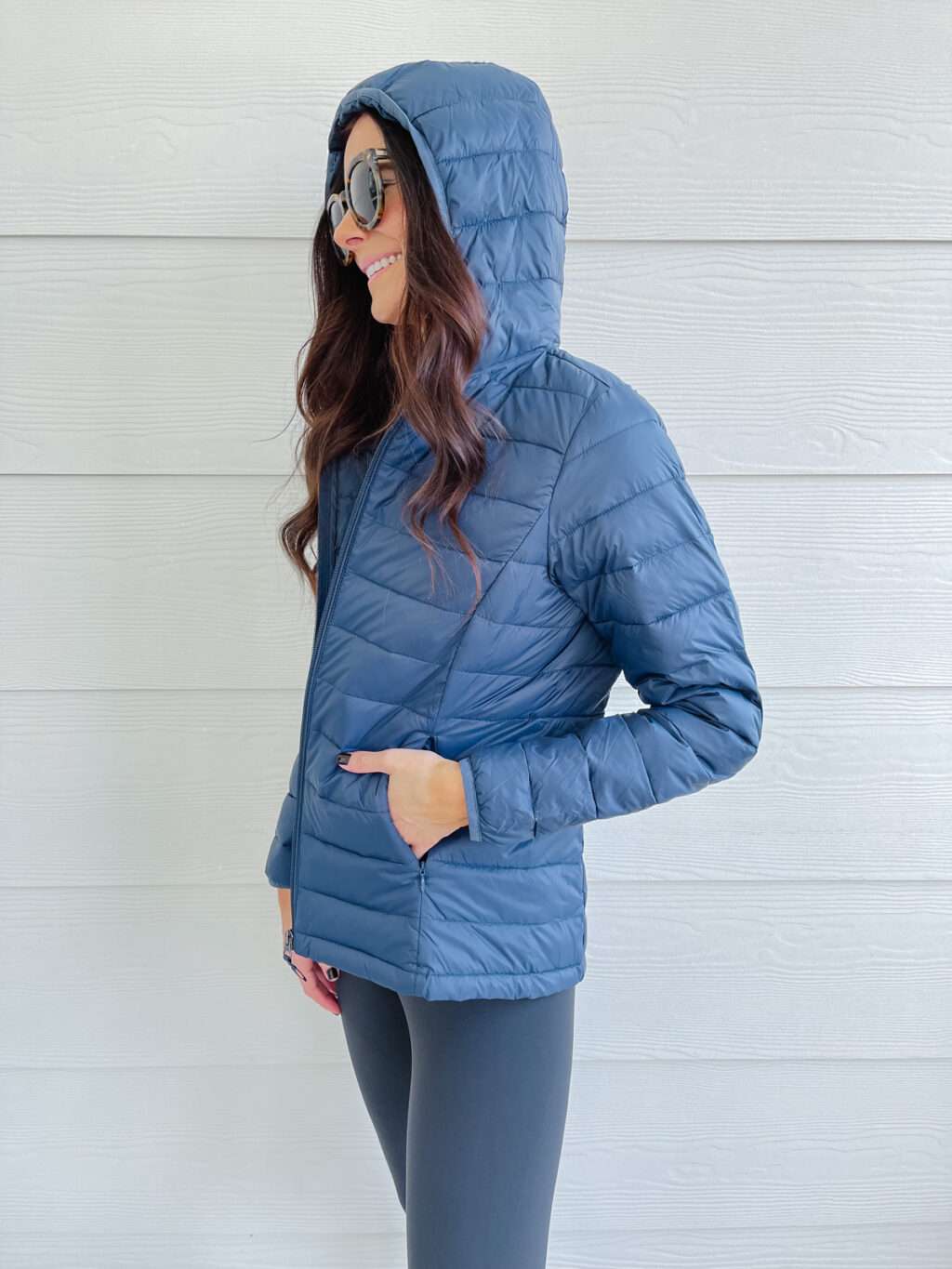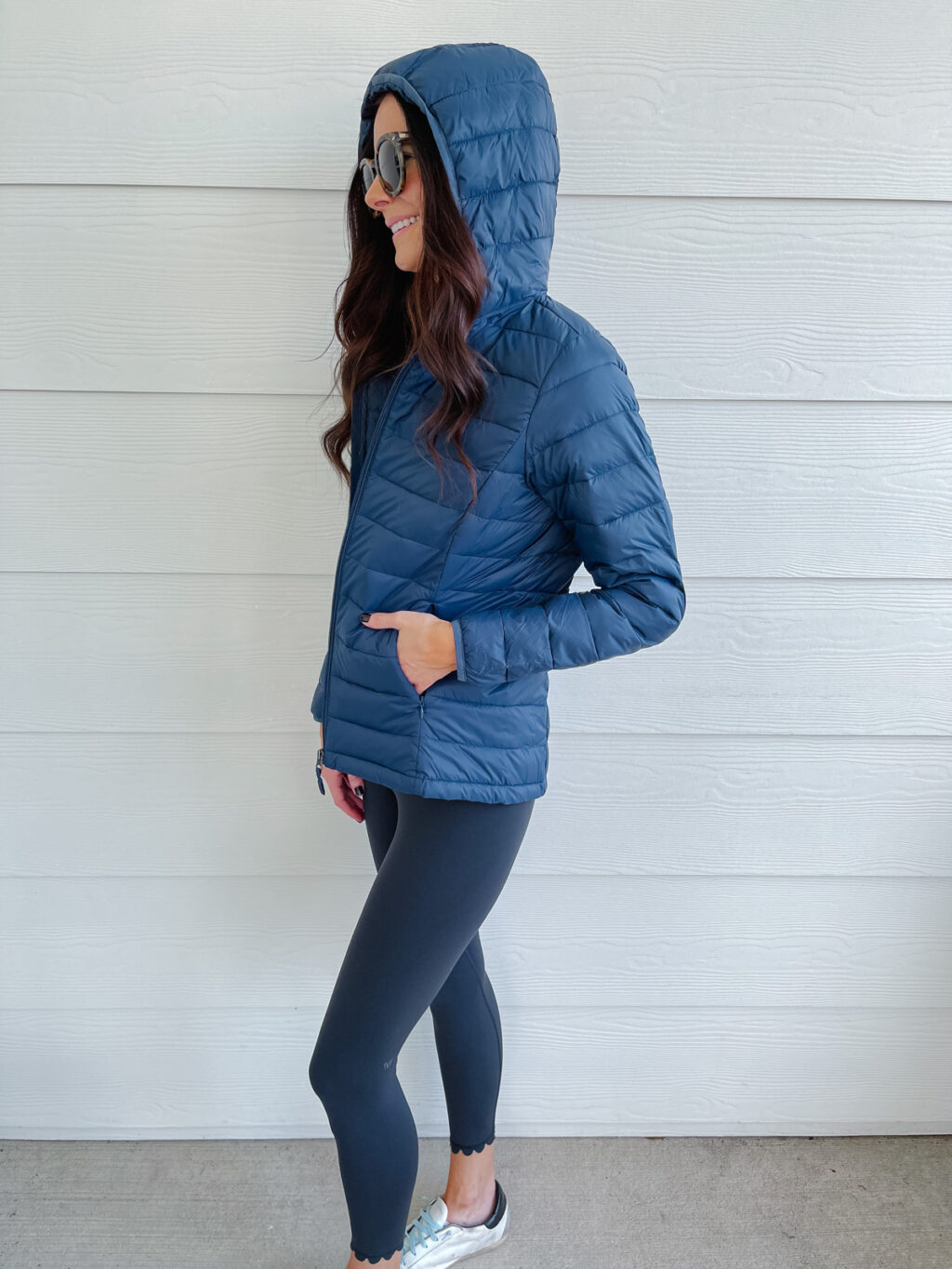 WATER RESISTANT PACKABLE WINDBREAKER (SIZE SMALL)
I never thought I'd need a windbreaker, but this pullover one is kind of perfect for when you don't need warmth but want protection from wind and rain. I plan to use it on walks with Teddy when it cools down but not so much that I need something really warming. I also can't emphasize enough how great jackets like this are for places like Disney – it's packable and can go in your backpack and you can throw it on when it inevitably rains that day (thank you, Florida weather).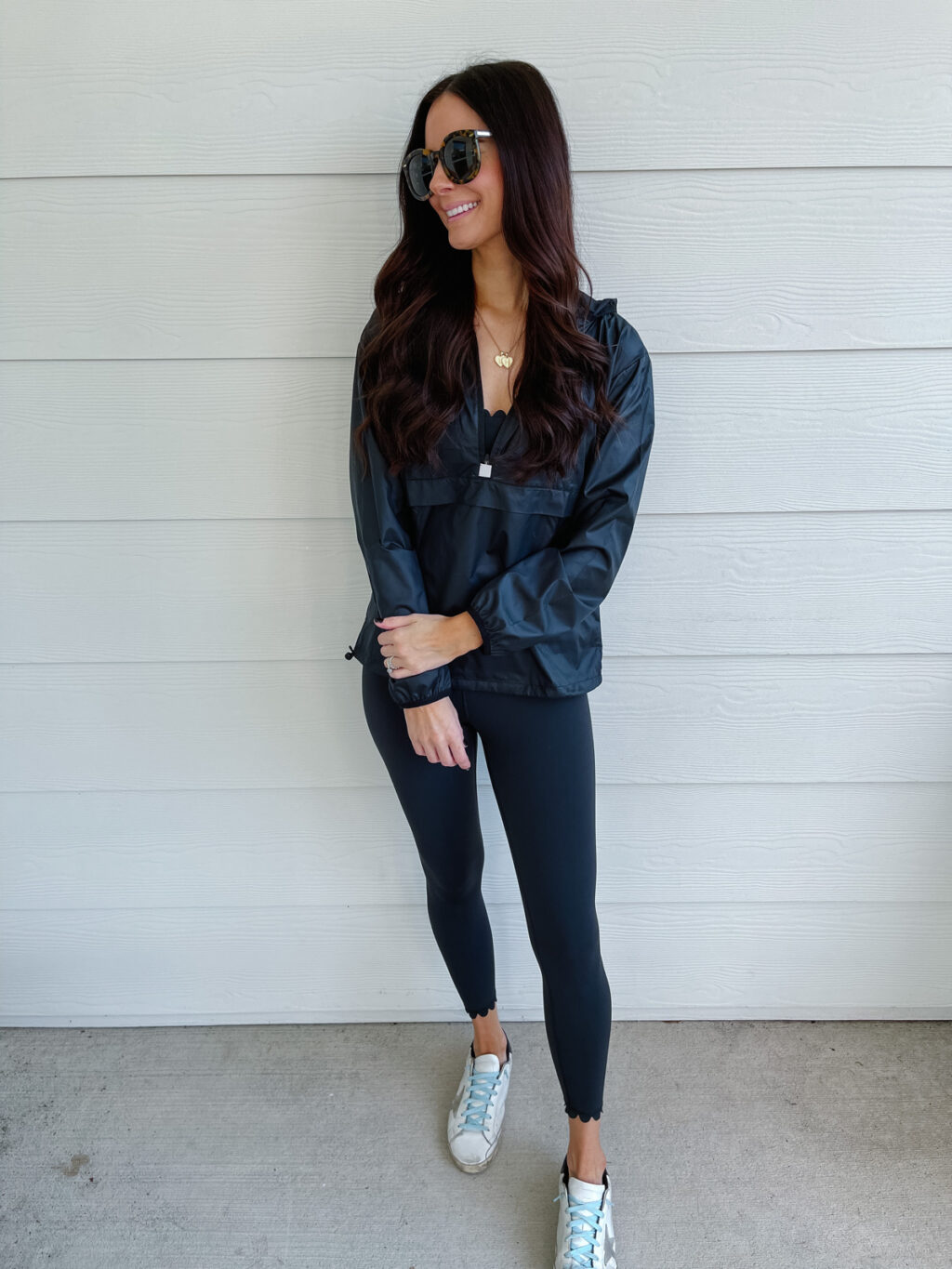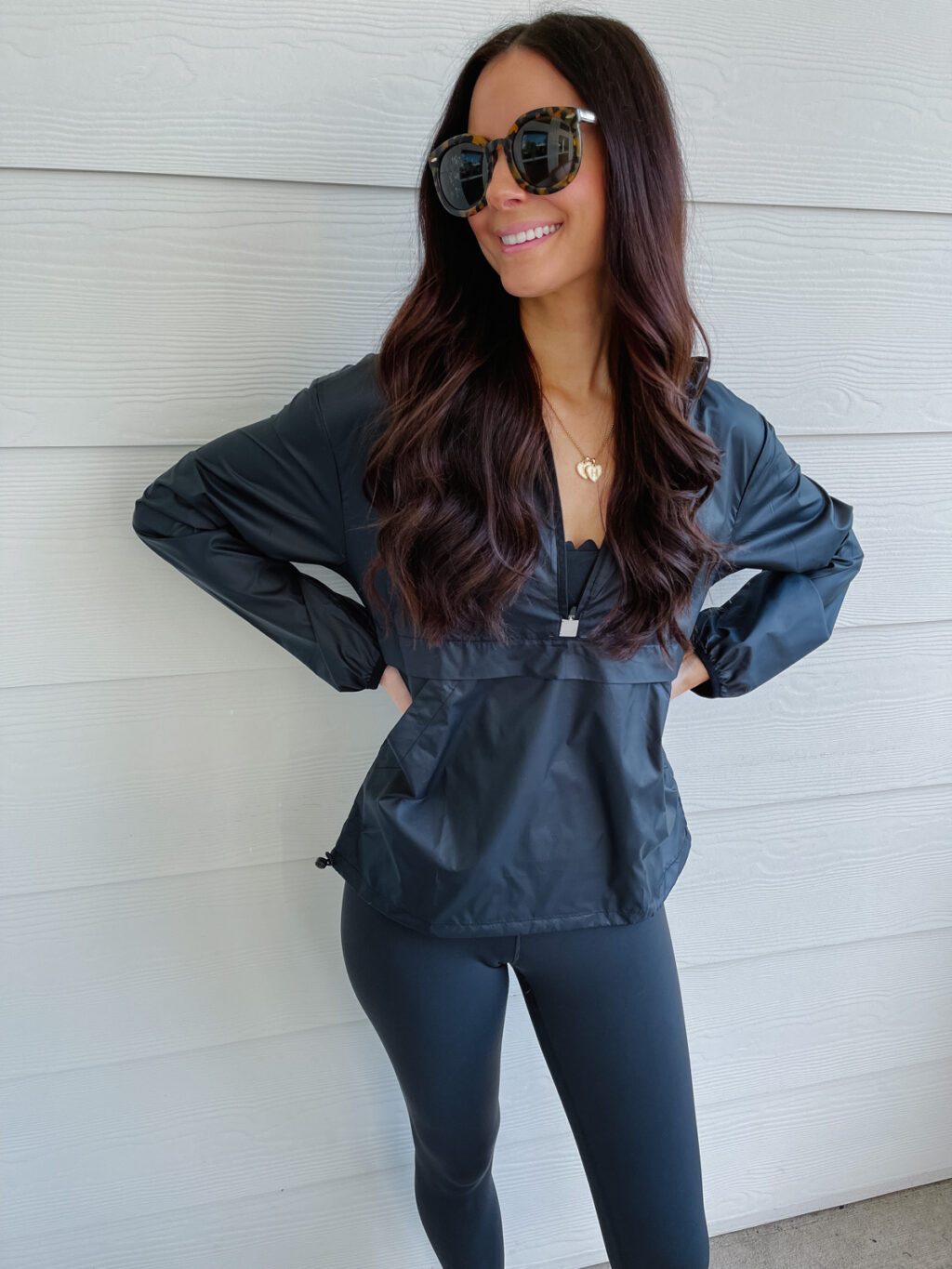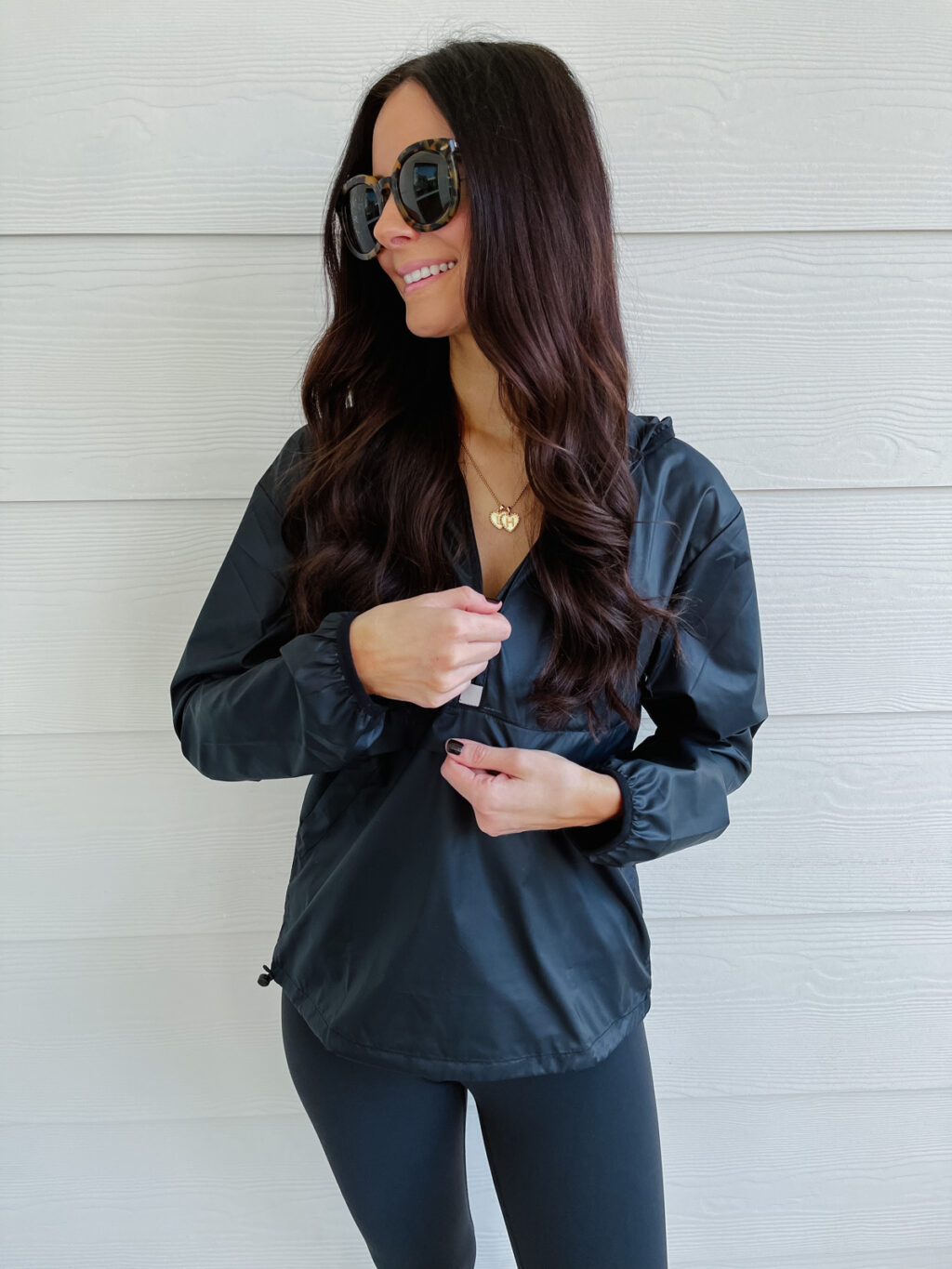 THE SCALLOPED TRENCH (SIZE XS)
My love for this coat cannot be contained. First of all, the scallops. Secondly, it has a hood! This is definitely the dressiest/most formal of the bunch, but you really can't go wrong with a classic Trench and this Kate Spade one (but at an affordable price!) kicks it up a notch with the its details (did I mention the inside is lined in pink satin?) A win for your closet and something that never goes out of style that you'll wear forever!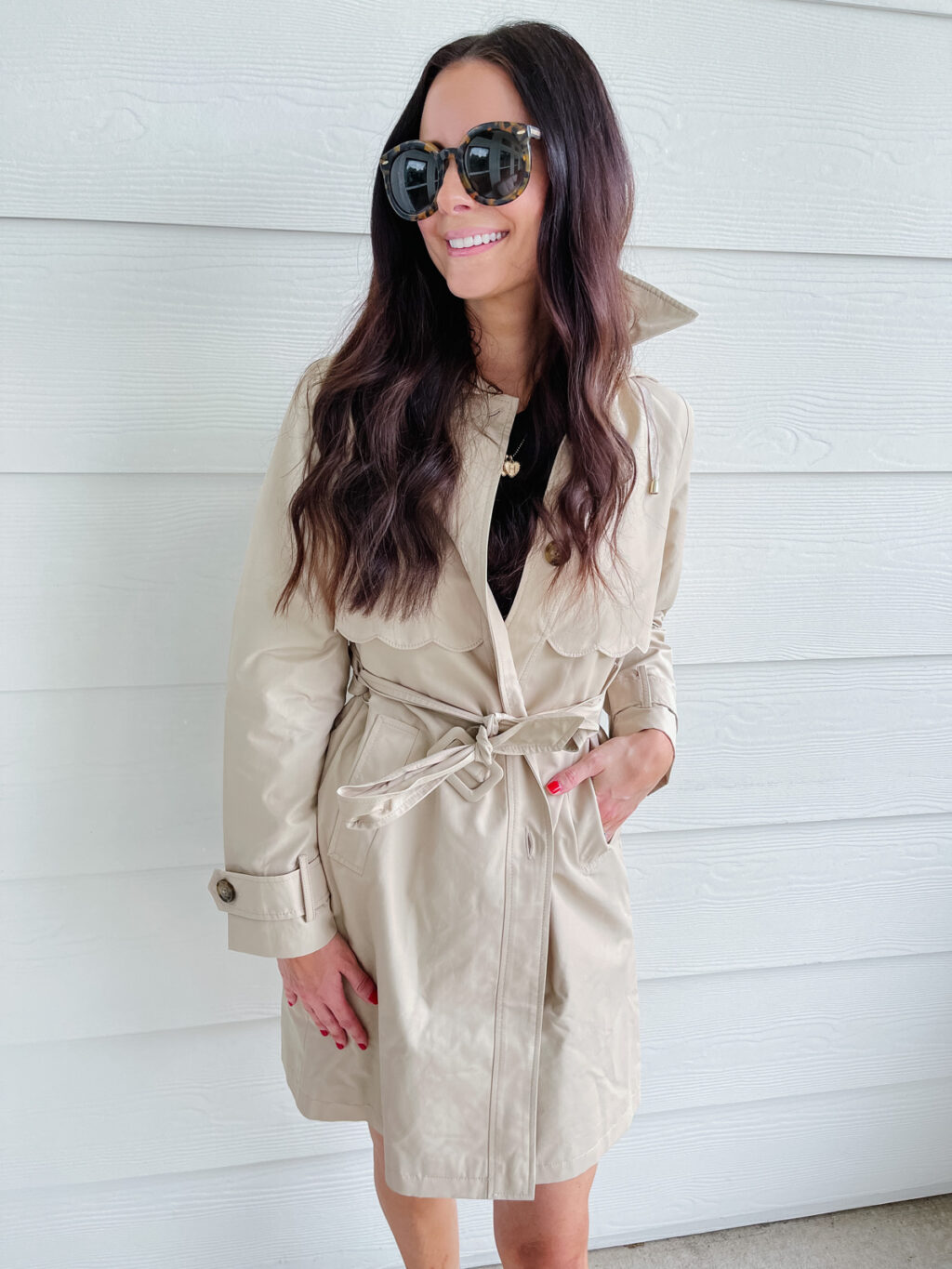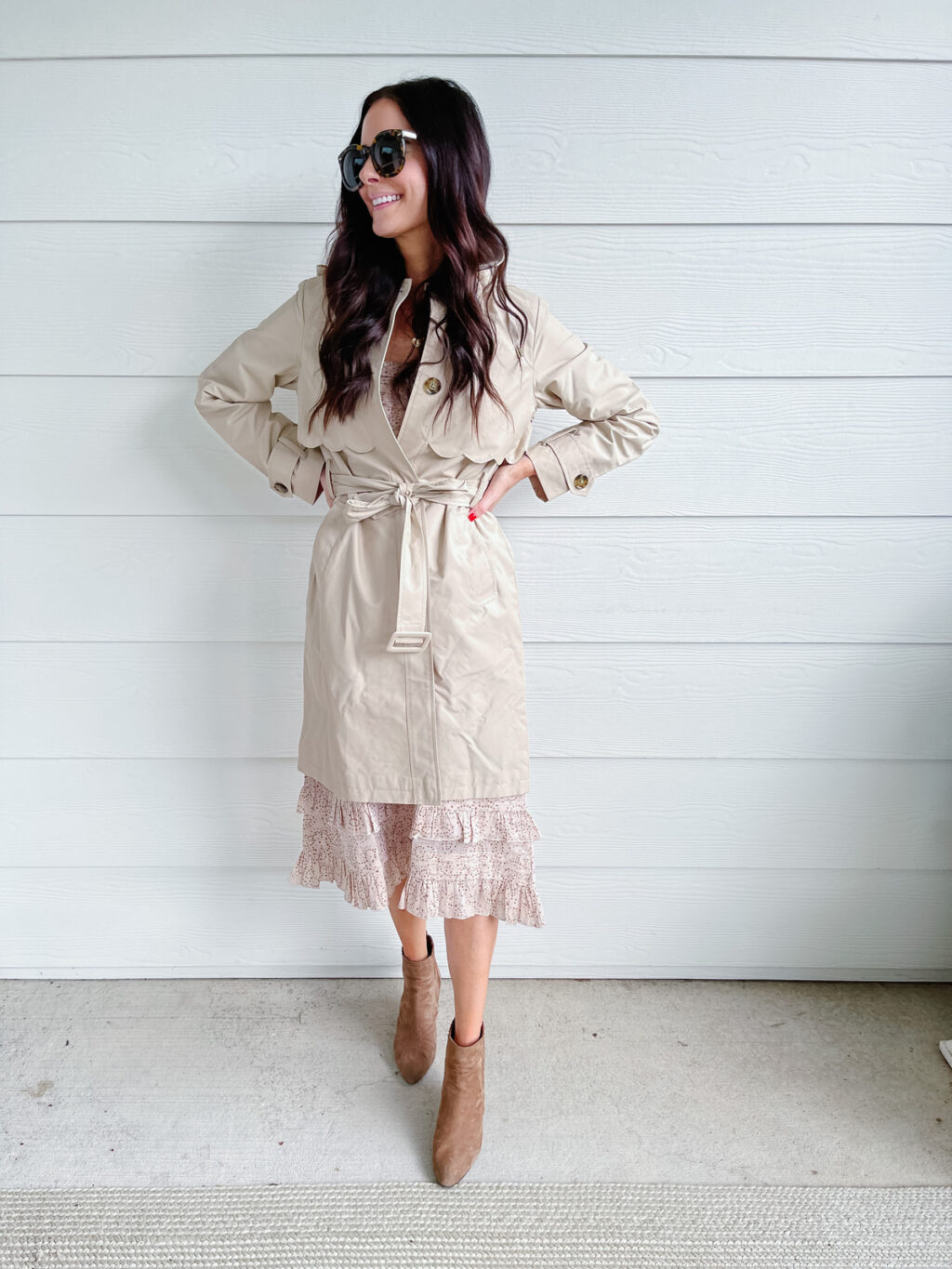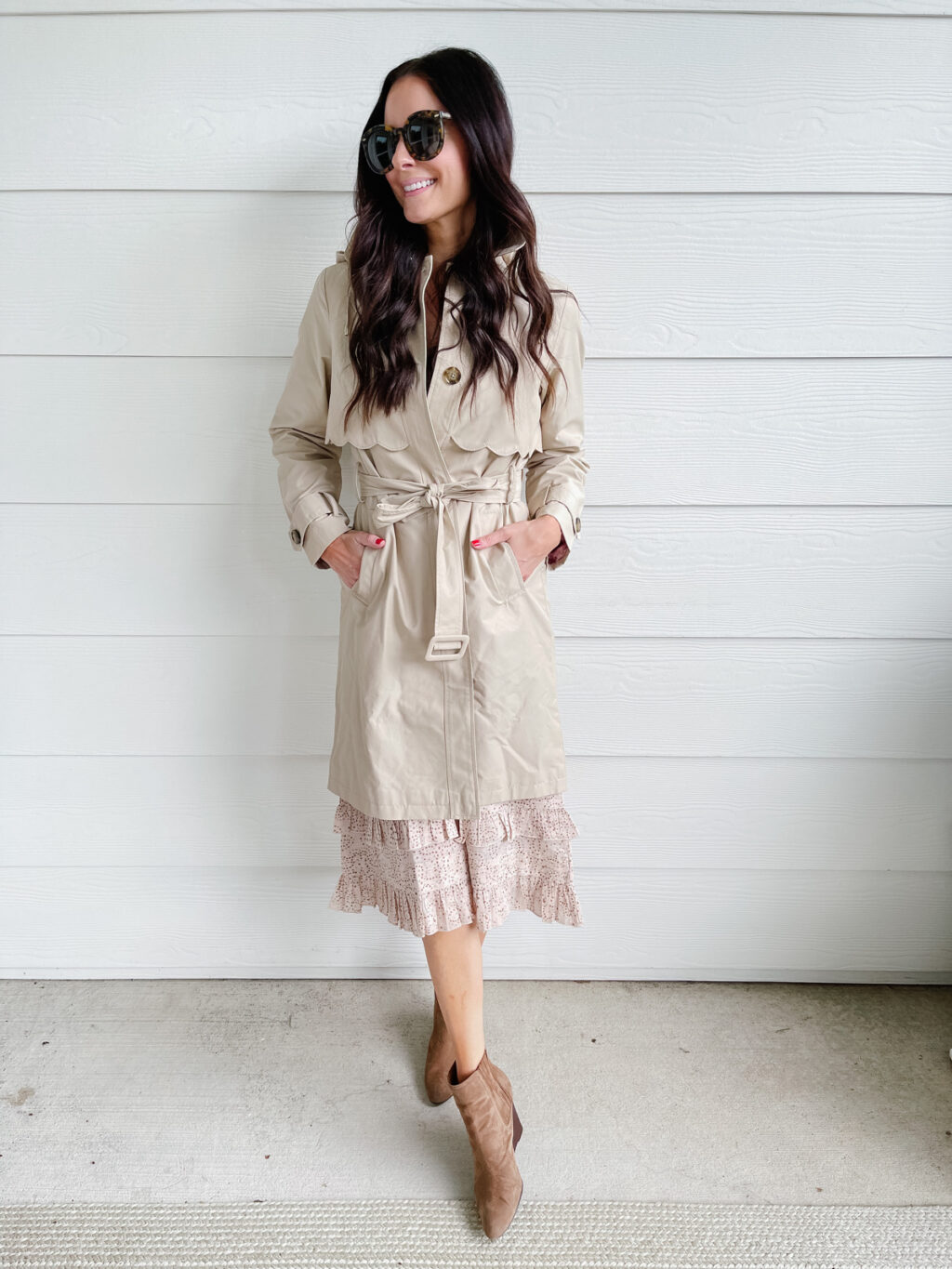 I hope you enjoyed this fall jacket guide!