This gift guide was a DELIGHT to curate and I can't wait for all of my fellow grandmillennials to send this to anyone who doesn't know what to get them this year (or to use it to inspire your own shopping!) Enjoy!
needlepoint stocking
bamboo mug
high maintenance ornament
cabbage teacup set
ginger jar
monogrammed coasters
grosgrain bow
ornaments
green & pink monogrammed coasters
blue dotted cocktail napkins
pink staffordshire dog
ginger jar
wicker frame
bow phone case
bamboo bow napkin ring
lilac stemless wine glass
framed intaglio
hydrangea headband
green cabbage plate
gold scalloped frame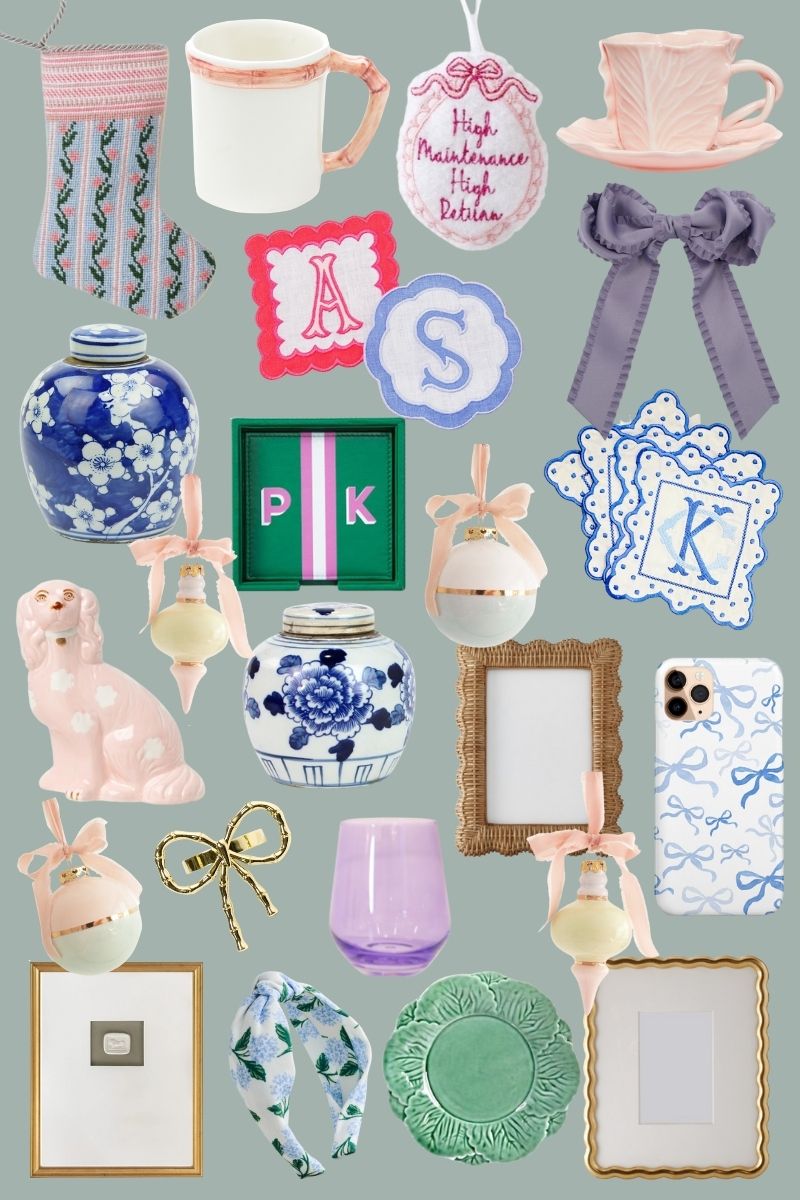 faux orchid & orchid pot
weezie towels robe
ornaments
scalloped tray
heart shaped coin pouch (or use to hold AirPods!)
white lacquered bamboo tray
Champagne pajamas
tweed tote bag
gingham zippered pouch
clear monogrammed zip pouch
monogrammed passport cover
yoga mat
lilac ginger jar set
bamboo frame
felted ornaments (and here too)
monogrammed travel makeup case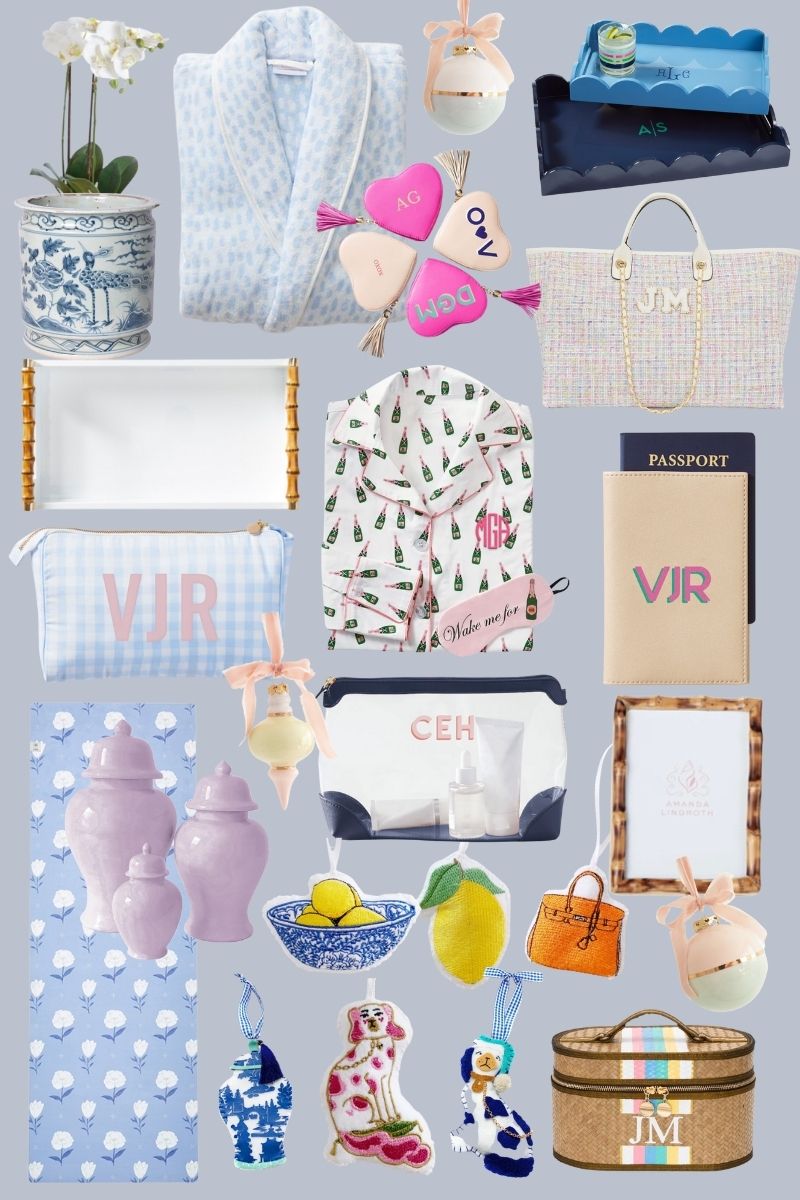 gold wreath
ornaments
printed mug
hydrangea coaster
lemon tree tea towel
oyster shell ornaments
hydrangea embroidered towel
apron
orange tree card
boxwood & bow journal
pink bow stationary
luggage
famille rose stickers
bowood stocking
blue staffordshire dog
boxwood stationary card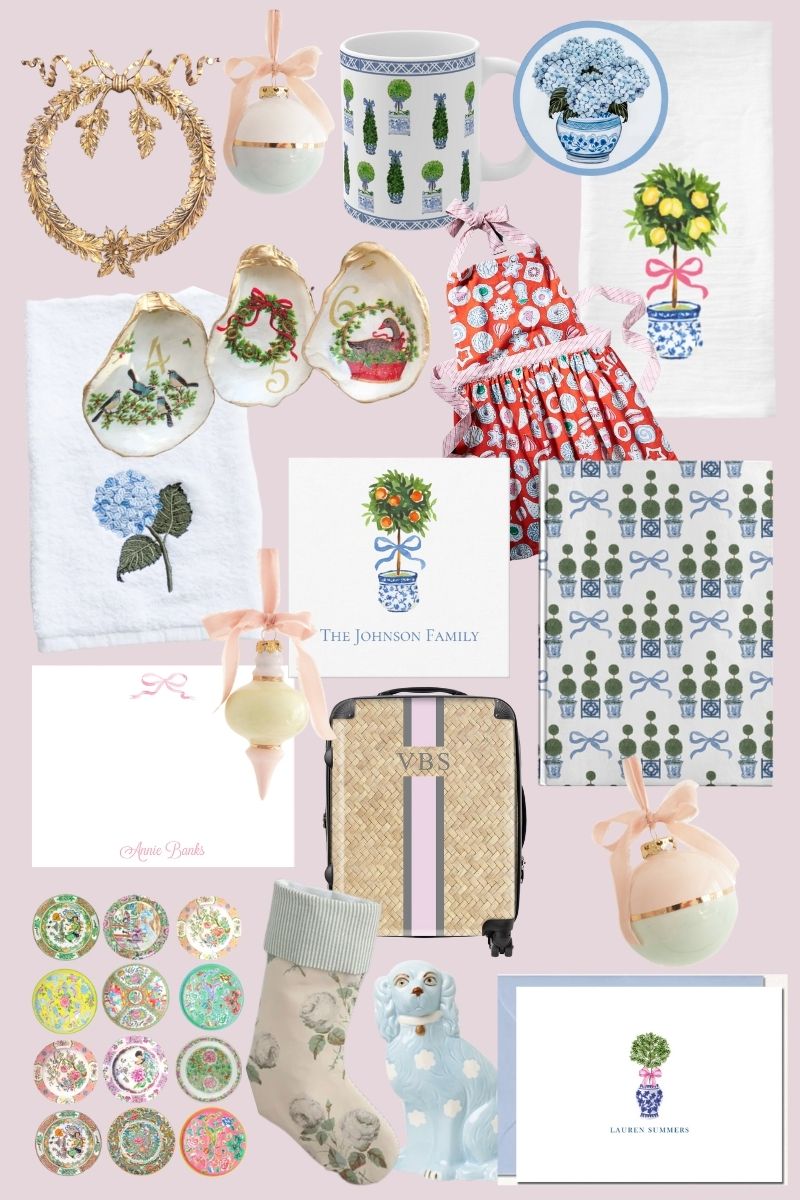 Need the perfect grandmillennial wrapping paper? Head to my grandmillennial wrapping paper edit, here.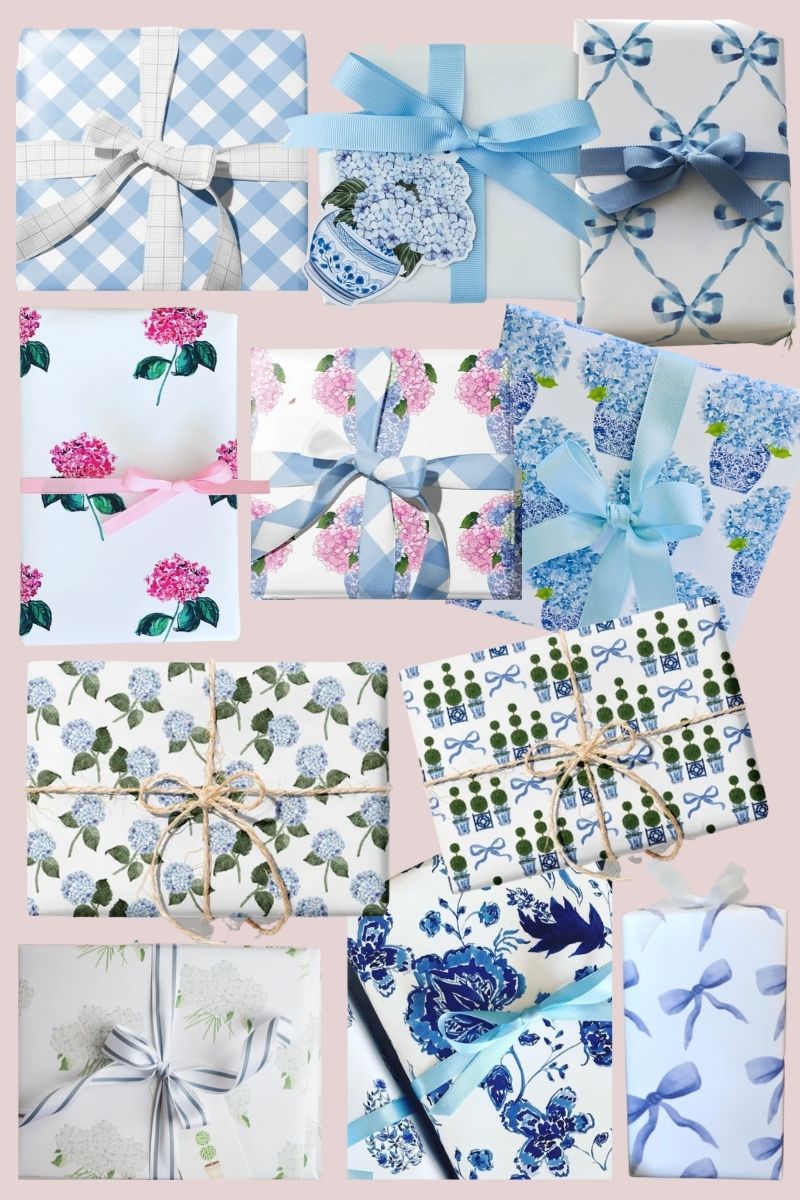 Hope this gift guide was helpful!
Shop the Post