Happy Sunday & happy Halloween! I hope you had a great week – we can't wait to do a little neighborhood trick-or-treating with the kids!
This post contains the important reminder to measure twice and cut once…or rather, measure twice and order once. I was SO excited to get this 9 ft. tree that has incredible reviews on Wayfair that I kind of didn't realize how massive it was. We have 10 ft. ceilings and always had a 9 ft. tree, so I didn't pay much attention to the width part.
The actual tree itself is stunning, heavy and high-quality – but as you can see from the screenshot I pulled from a video I took, it's 6.6 ft. in diameter and it was just a no-go for our space.
Lesson learned. Thankfully I had done my research and had a backup tree in mind – this 9 ft. tree from Home Depot. What drew me to it initially was that it has 3000 lights which is unusual for a tree – most have 1000-2000 at the most. The lights on this tree are called "micro dots" and my goodness they make the entire tree look like a glimmering beacon of hope for the future. I have never ever seen a tree with this many lights and can't wait to decorate it! It has really good reviews online too, just like the Wayfair tree, so you really can't go wrong with either one – it all depends on how much space you have. Thankfully I can return the other tree (always read return policies prior to ordering).
Now all I need is a tree skirt or collar and I will be making some new ornaments this year and possibly switch my blue bows to a lighter blue…TBD! I am looking at this ribbon and this ribbon as options.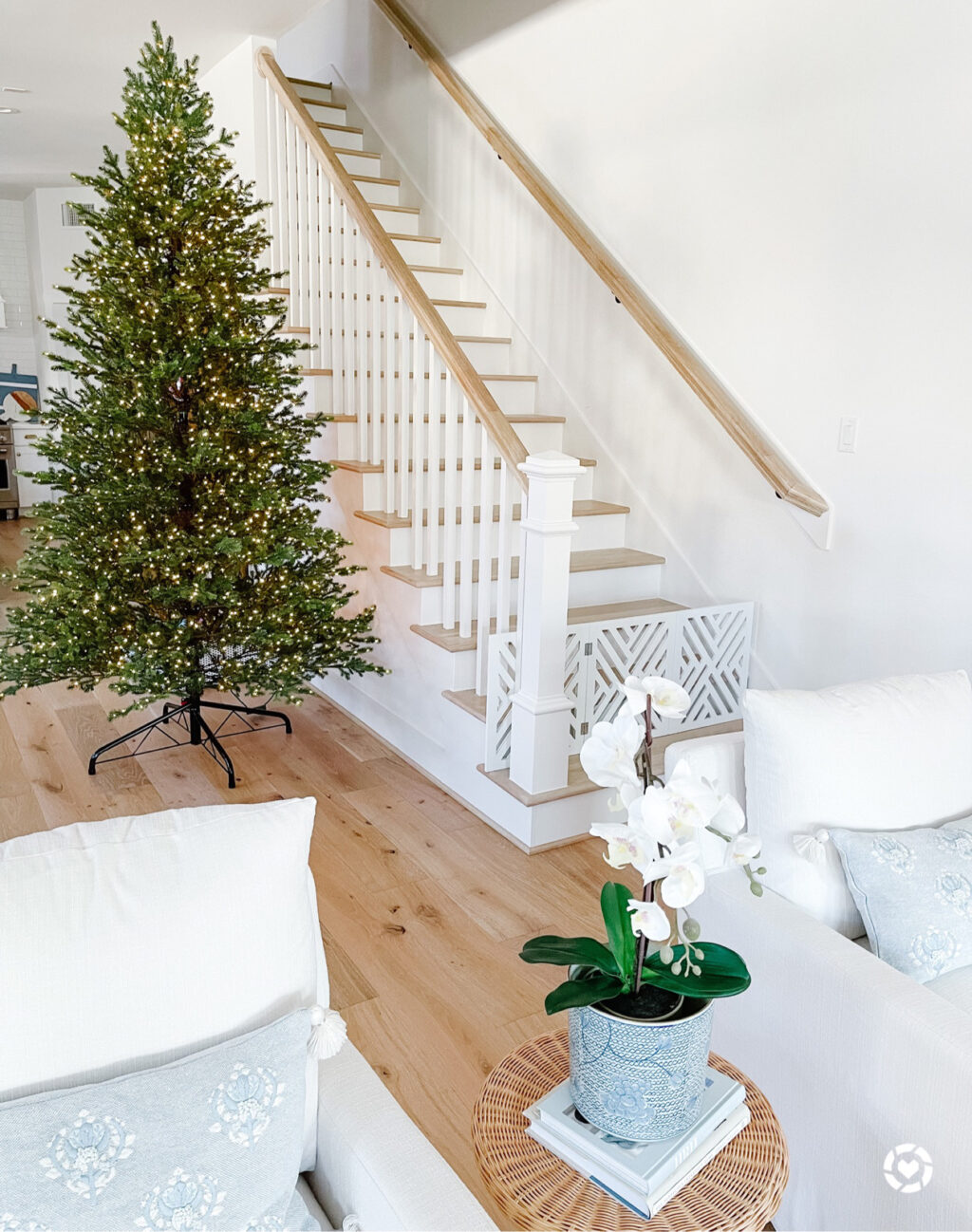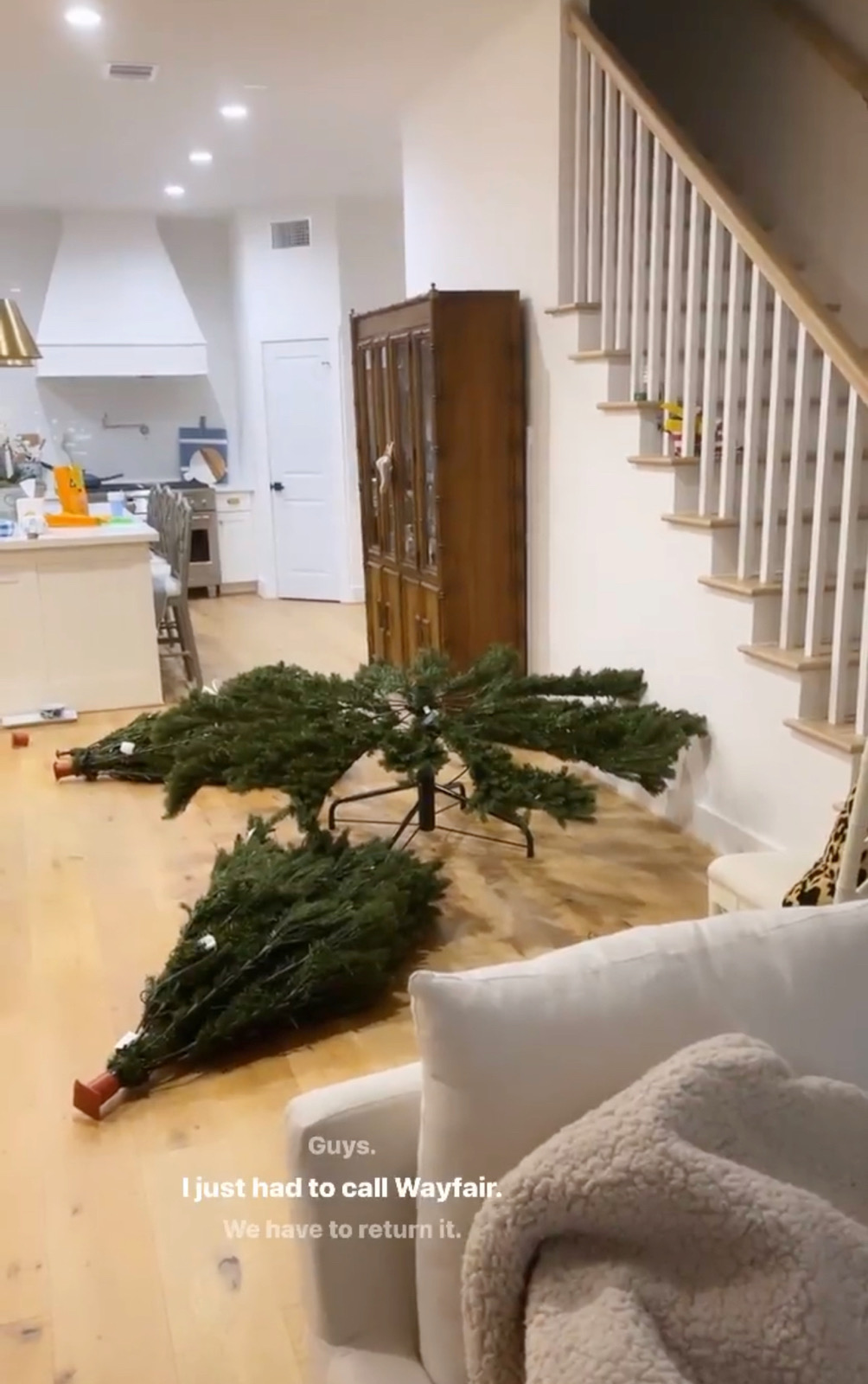 Now for some more holiday fun..I found some incredible block print linens & some fun/funny ornaments!
SHOP HOLIDAY LINENS: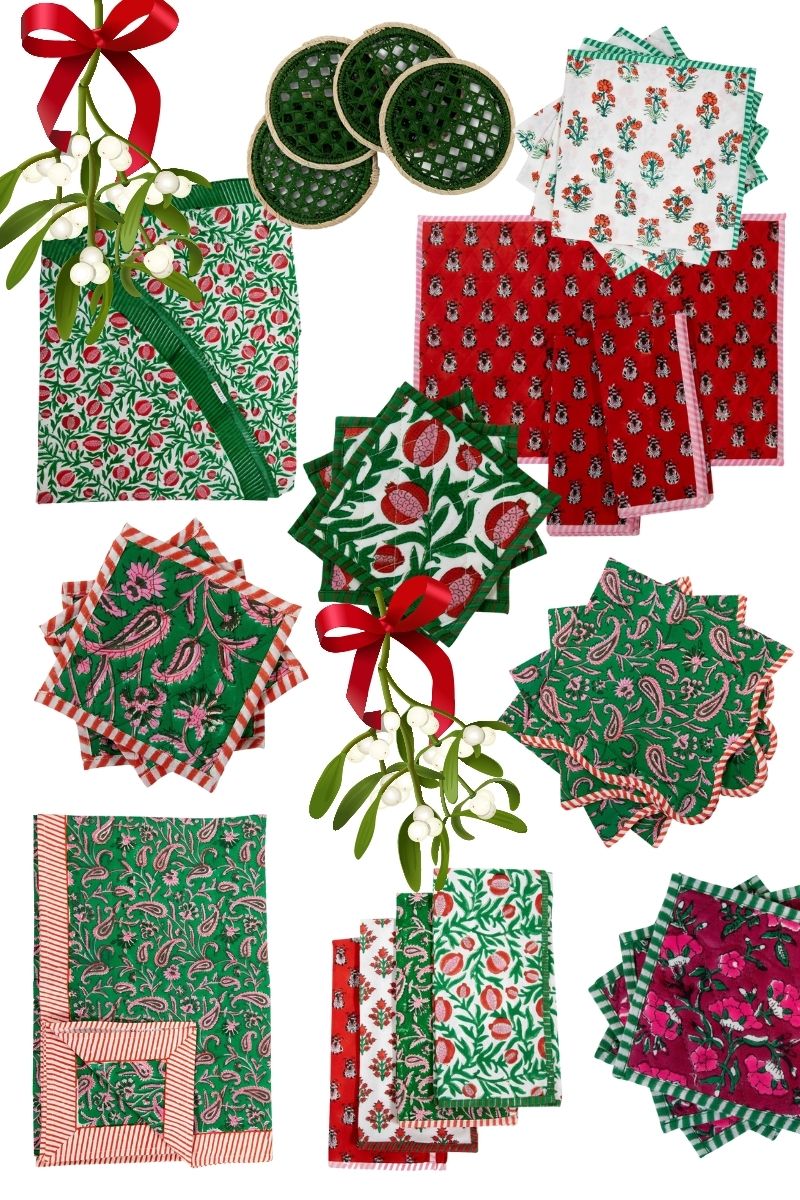 SHOP ORNAMENTS & NEEDLEPOINT PILLOWS: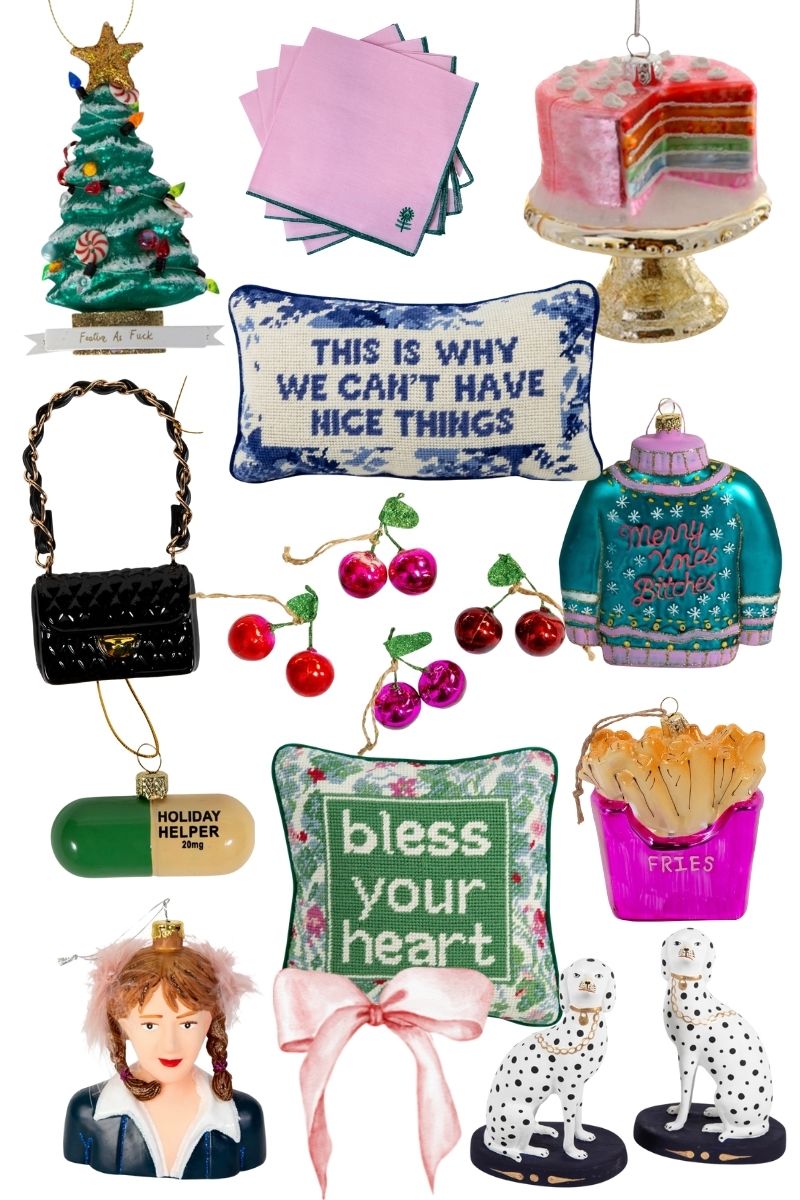 ORNAMENTS & HOLIDAY HOUSES:






HAPPY HALLOWEEN! Have a safe & happy day!