This post is a gift guide of amazon items I personally own and love, that I think would make great holiday gifts (for yourself, or others on your list!) I went through my entire amazon order history from the last couple of years and pulled the best items that I use most frequently and that I think you or your friend/co-worker/family member would love!
Some are fun, some are practical, and they range from under $20 to $500, with most being gifts on the affordable side. I hope you enjoy this guide and that it makes a portion of your holiday shopping a little bit easier!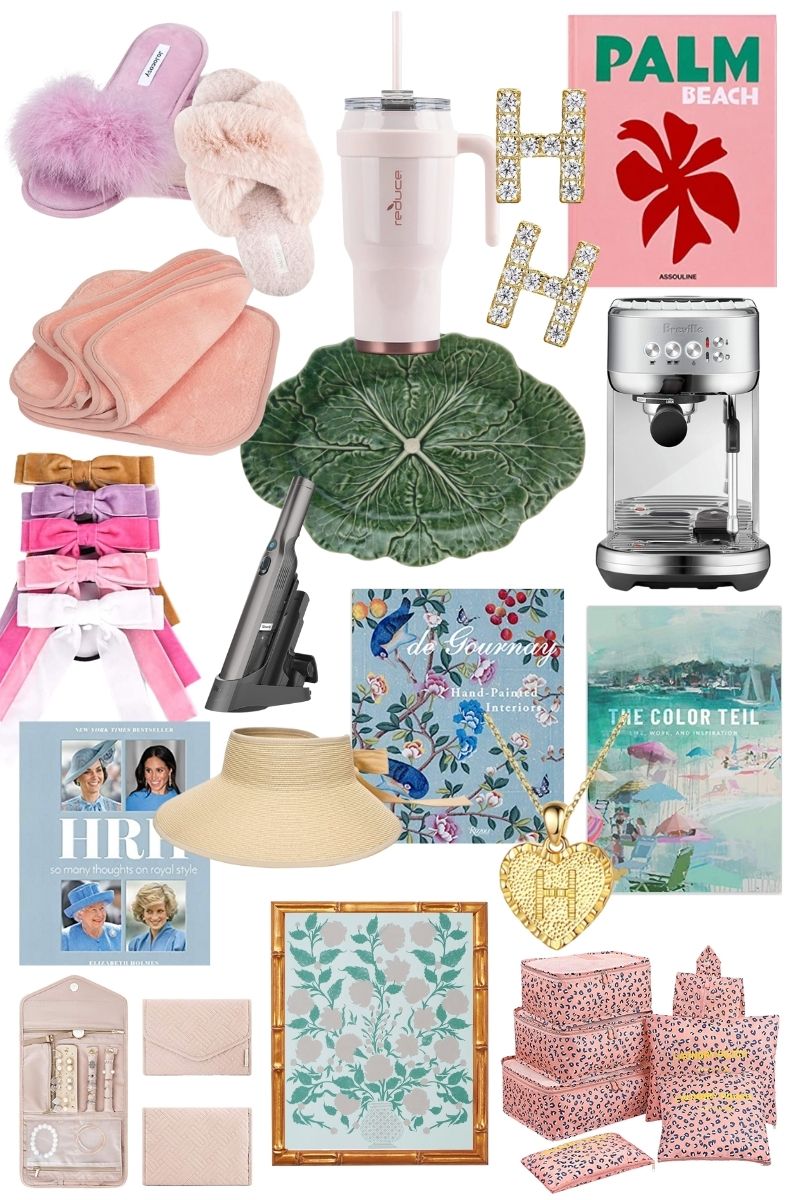 FUZZY SLIPPERS (PINK SLIPPERS)
You can't go wrong with either of these finds – they're soft, stylish and perfect for yourself or a friend/family member.
MICROFIBER MAKEUP REMOVING CLOTHS
For your makeup-obsessed bestie, these remove makeup with just warm water – they're magic!
40 oz. WATER TUMBLER
Most people struggle to drink enough water – my trick is to use s massive cup and to drink from a straw – I can drink so much more when I use a straw.
PALM BEACH BOOK
One of my favorite coffee table books with the most beautiful imagery – it stands out so well, too!
BREVILLE BAMBINO ESPRESSO MACHINE
In the mood to splurge? We use this incredible latte machine every.single.morning.
GOLD INITIAL STUD EARRINGS
The perfect gift for a friend or a child in your life with pierced ears! I love the way these sparkle and they're the perfect not too big, not too small size.
TRAVEL JEWELRY ORGANIZER
This is my favorite pouch to use when traveling – it has every kind of storage section you'd want and is a beautiful velvety fabric with a quilted chevron pattern – very chic!
THE COLOR TEIL COFFEE TABLE BOOK
This is by one of my favorite artists, Teil Duncan. Her work is so beautiful.
TRAVEL PACKING CUBES
I adore this fun and bold print and this collection comes with a fantastic assortment of travel cubes – including ones for shoe storage and laundry!
BORDALLO PINHEIRO CABBAGE PLATTER
I collect his pieces and I love how beautiful and large this serving platter is. It's perfect for any occasion or holiday.
de GOURNAY COFFEE TABLE BOOK
I'm obsessed with their hand-painted traditional murals and this book is incredible – it's also so stunning to display anywhere in your home.
VELVET HAIR BOW HAIR TIES
I originally got these for Harper, but let's face it, these are giving me Blair Waldorf vibes all over the place and they're a YES for adults, too.
SUN VISOR WITH BOW
Have a friend who treats SPF protection like it's a part time job? This is the hat for her! I wear straw hats anytime I'm in the sun (like when I walk Teddy!) – they're a must (alongside sunscreen, of course!) These are lovely for beach vacations too!
HRH: SO MANY THOUGHTS ON ROYAL STYLE BOOK
Perfect for your royally-obsessed friend, this book by Elizabeth Holmes is so so good!
HANDHELD MINI VACUUM
You didn't think I'd go an entire gift guide without a vacuum mention, did you? This one packs a punch due to its versatility. Use it for the hairs all over your bathroom floor, for quick car cleanups and other small messes in everyday life. It's a good one!
GOLD BAMBOO FRAME
Got a knack for art? Make a piece for anyone in your life and frame it in this stunning gold bamboo frame – I promise you'll get asked for more commissions from everyone who sees it! Not an artist type? Print a black and white photo instead!
THE GOLD HEART NECKLACE
My best-selling heart necklace always makes the perfect gift. I have an H and an L for my kids names and wear them all the time. Amazing quality and you can shower in them if you like!
The de GOURNAY COFFEE TABLE BOOK, picture below.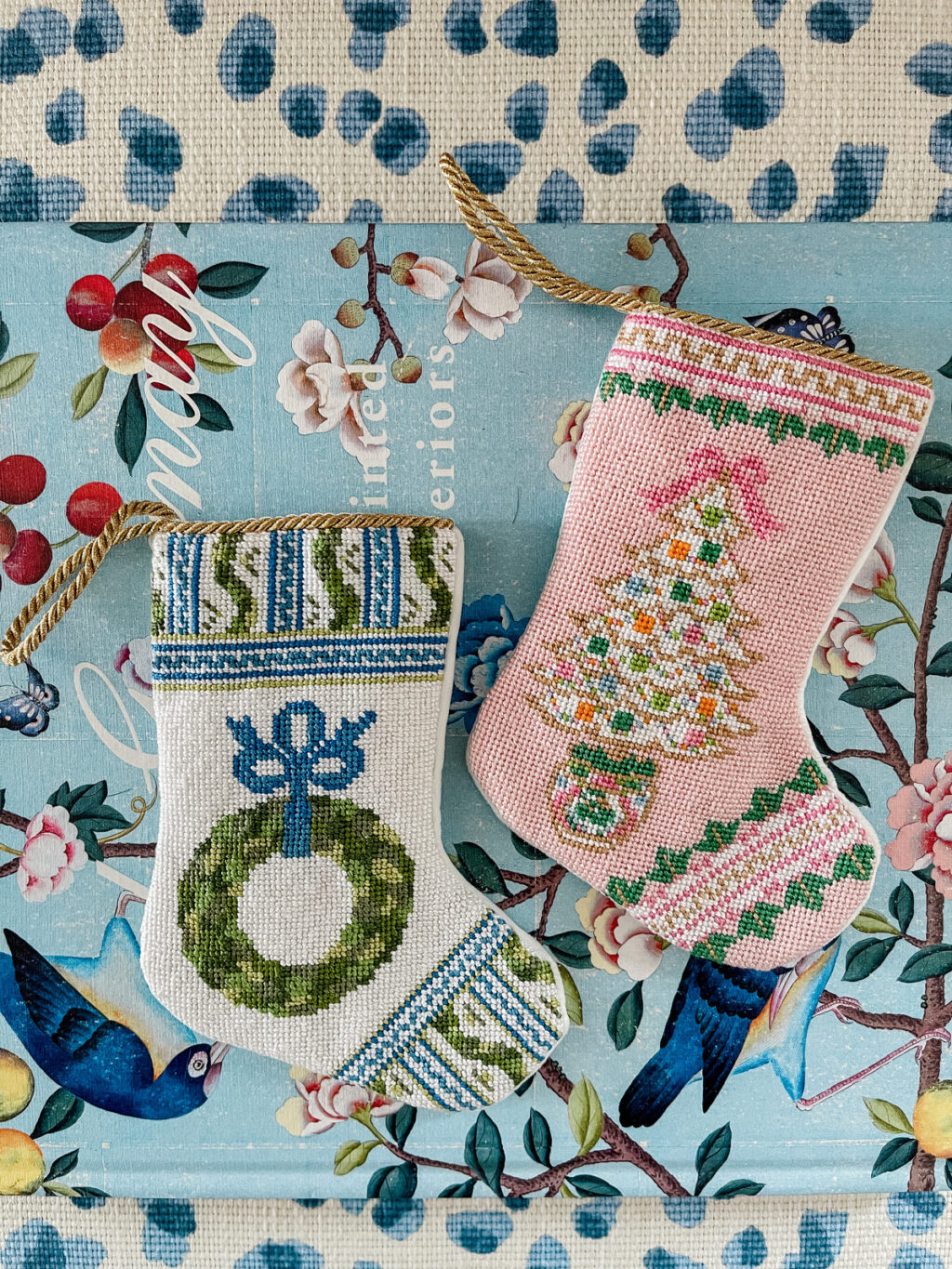 Shop the Post