ONE
It's beginning to look a lot like Christmas in our home (though the same thing could be said two weeks ago, LOL). I got the prettiest glasses for my floating shelves that are the same size and style as the famous anthro Rifle Paper Nutcracker collab ones from a few years ago.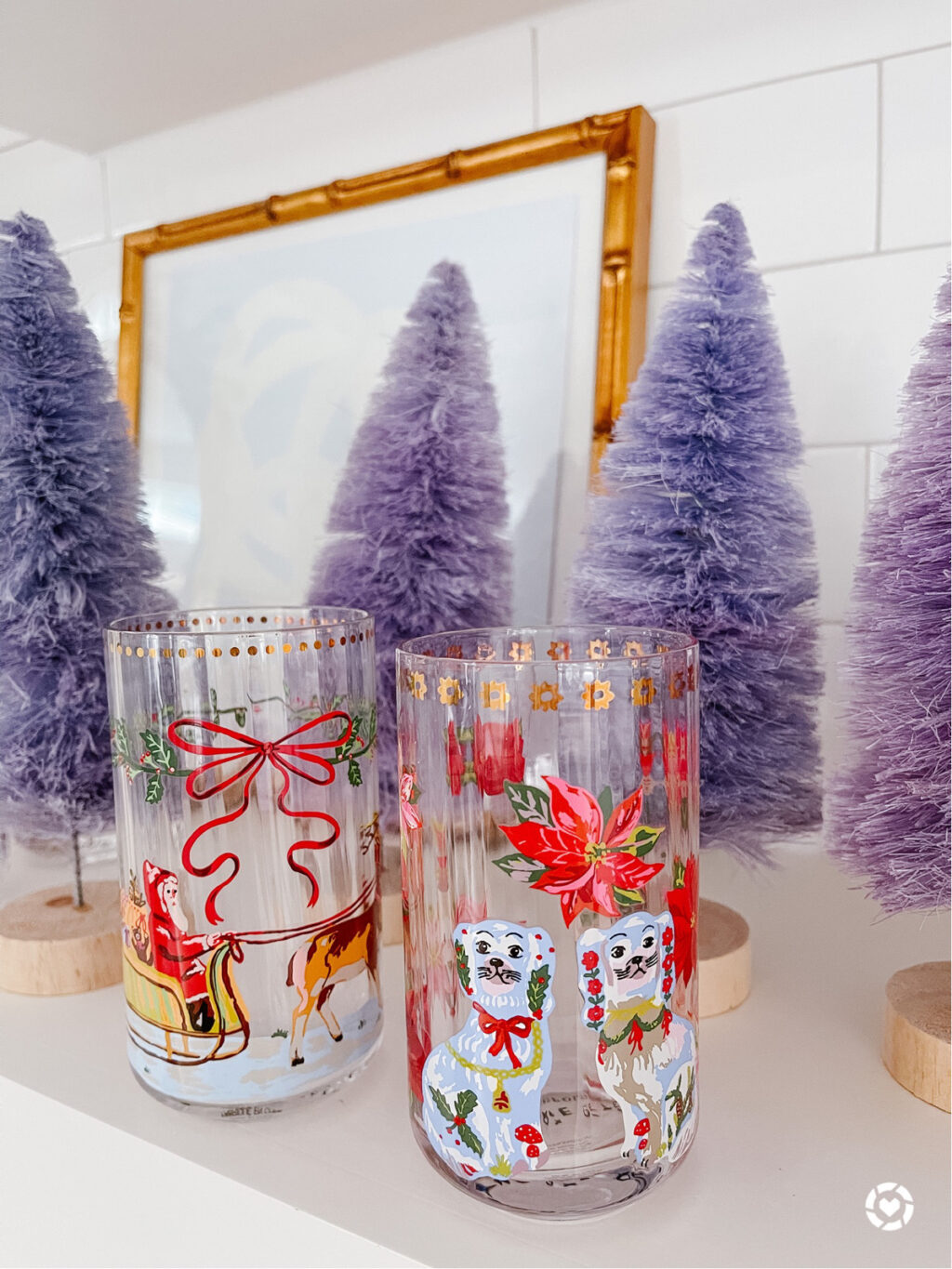 I also got my bow mirror back from the glass place and it's one of my favorite pieces I've ever owned. It's from 1904 and came from France. The fancy gold bow just gets me every time. I ended up hanging my Mariel Sawicki piece below it – I love the mix of antique and modern together. I'm going to use the wall space in my coffee bar/floating shelves area to display more art in our home since we have limited wall space elsewhere. The shelves are really "busy" now with holiday decor, but I'll make them a little more minimalistic post-holidays (or at least I'll try, haha).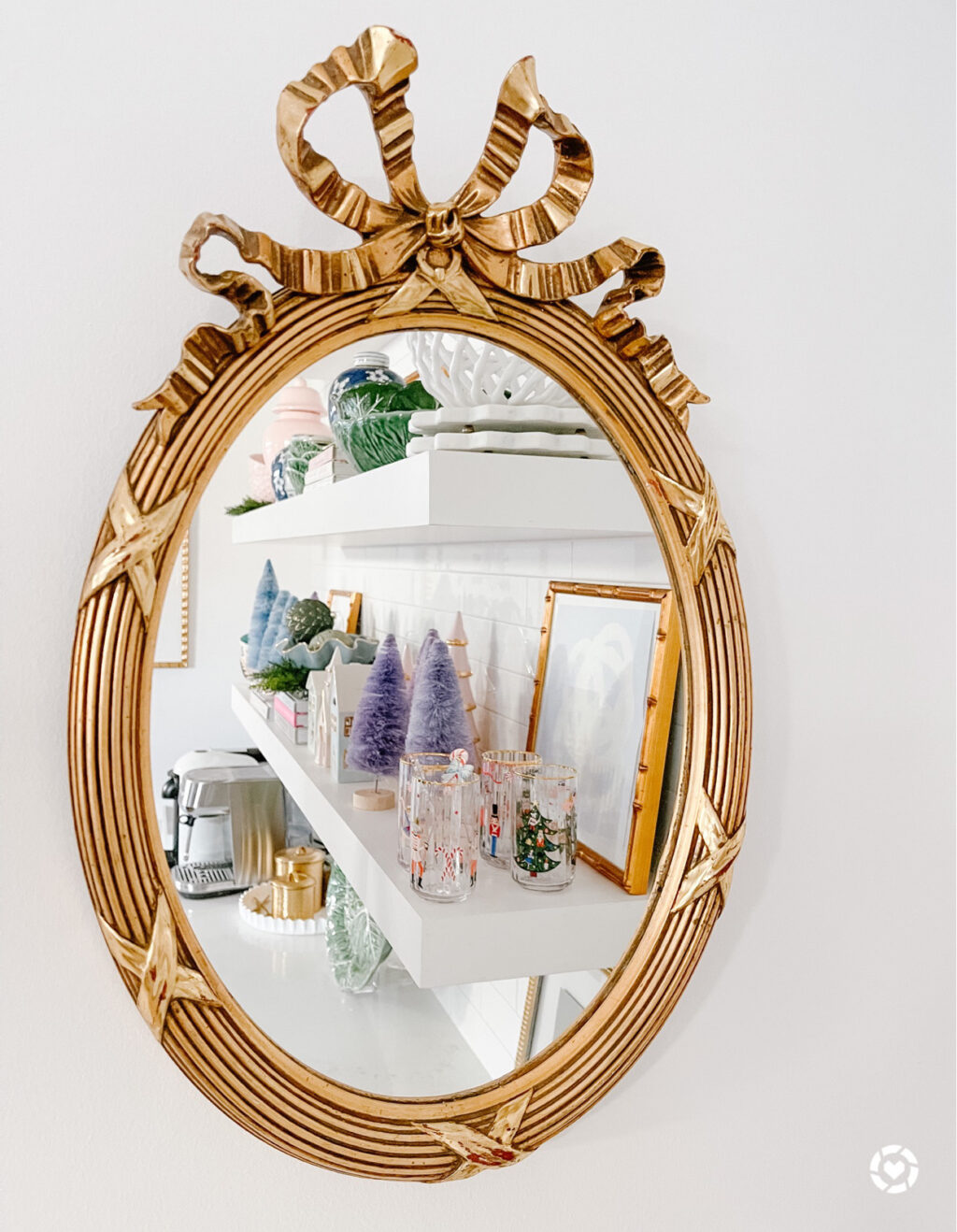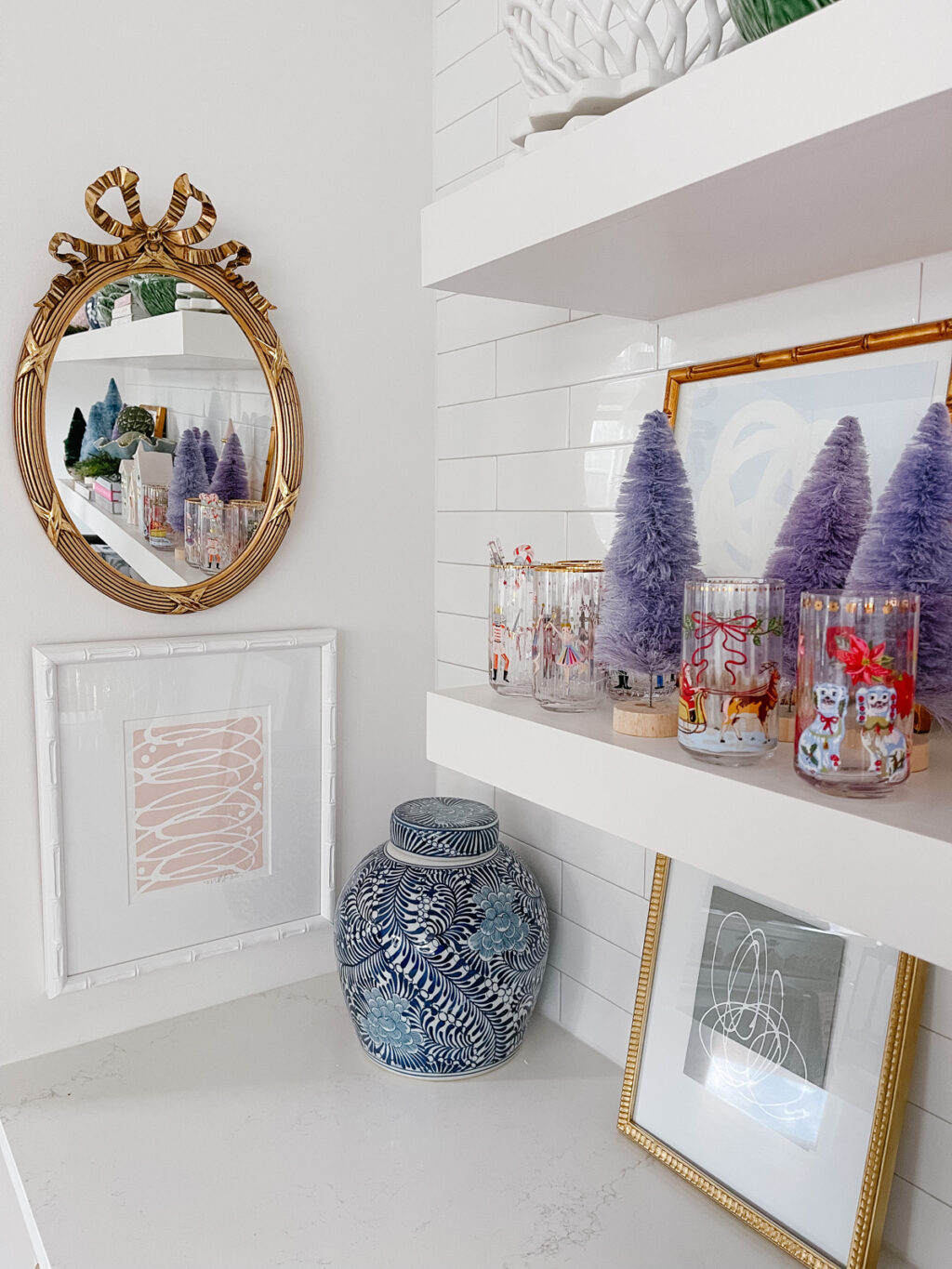 Click here to shop the graphic below – so many great Anthro finds!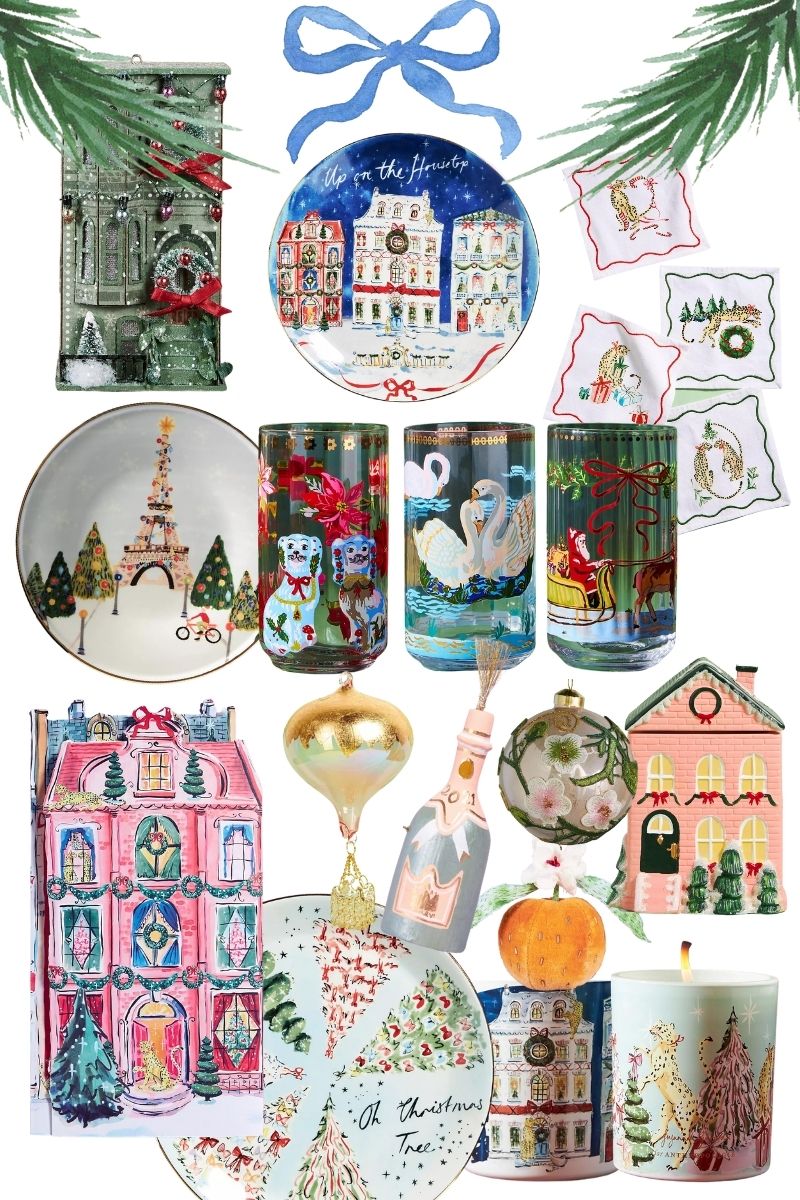 TWO
I'm hosting a give with JUNE ST. GEORGE for one of these gorgeous Nutcracker pillows! Go here to enter on my Instagram page!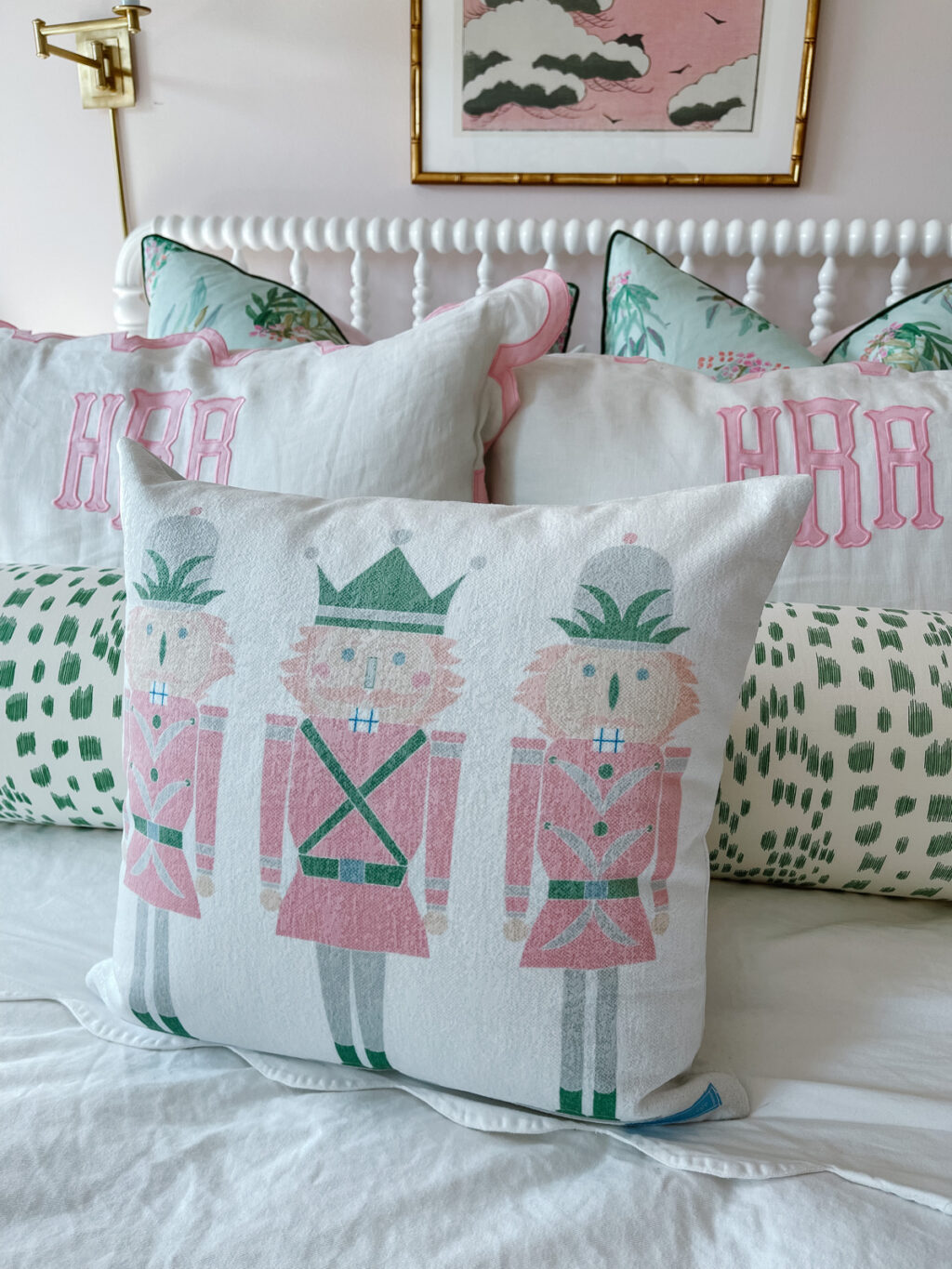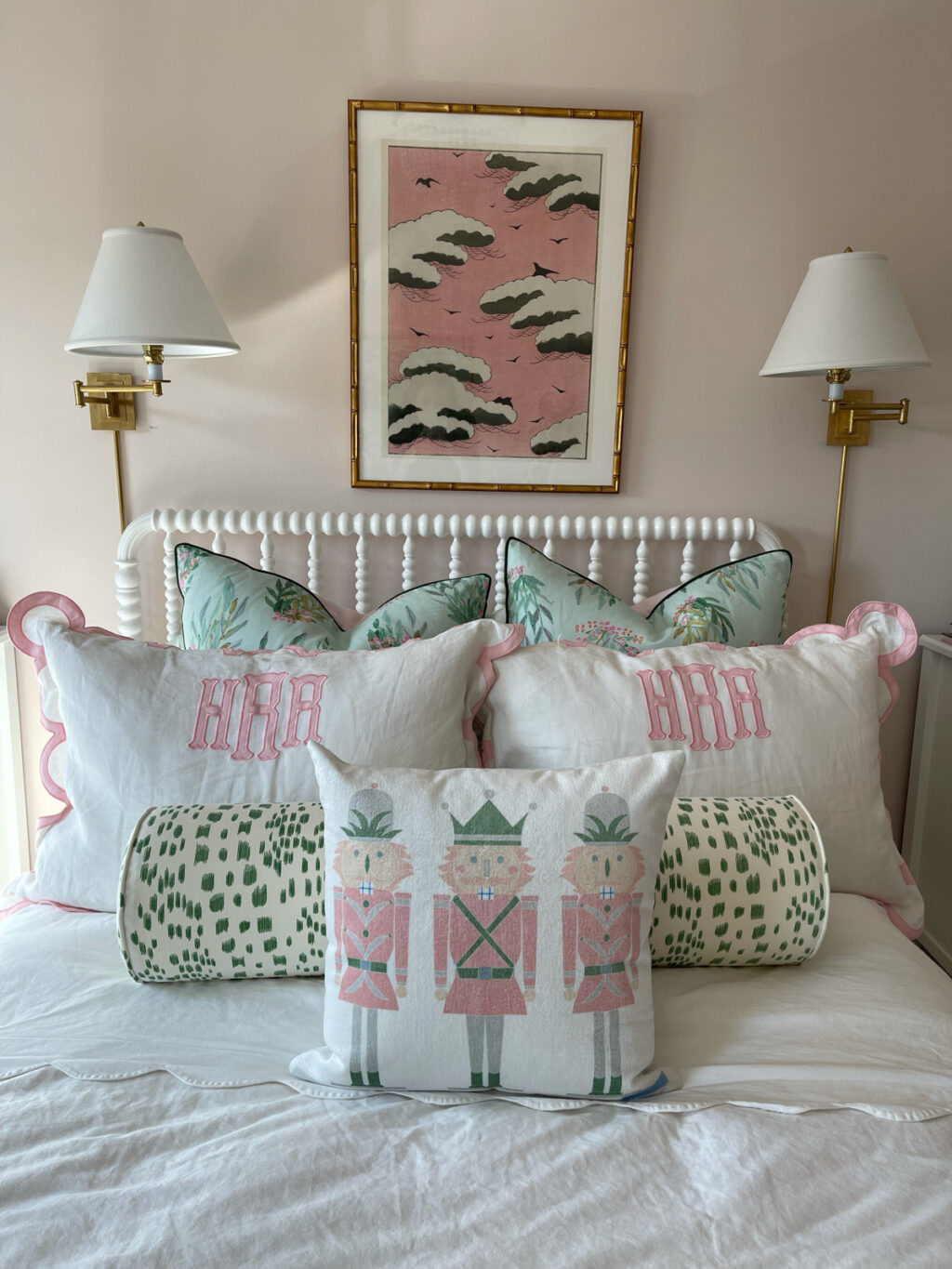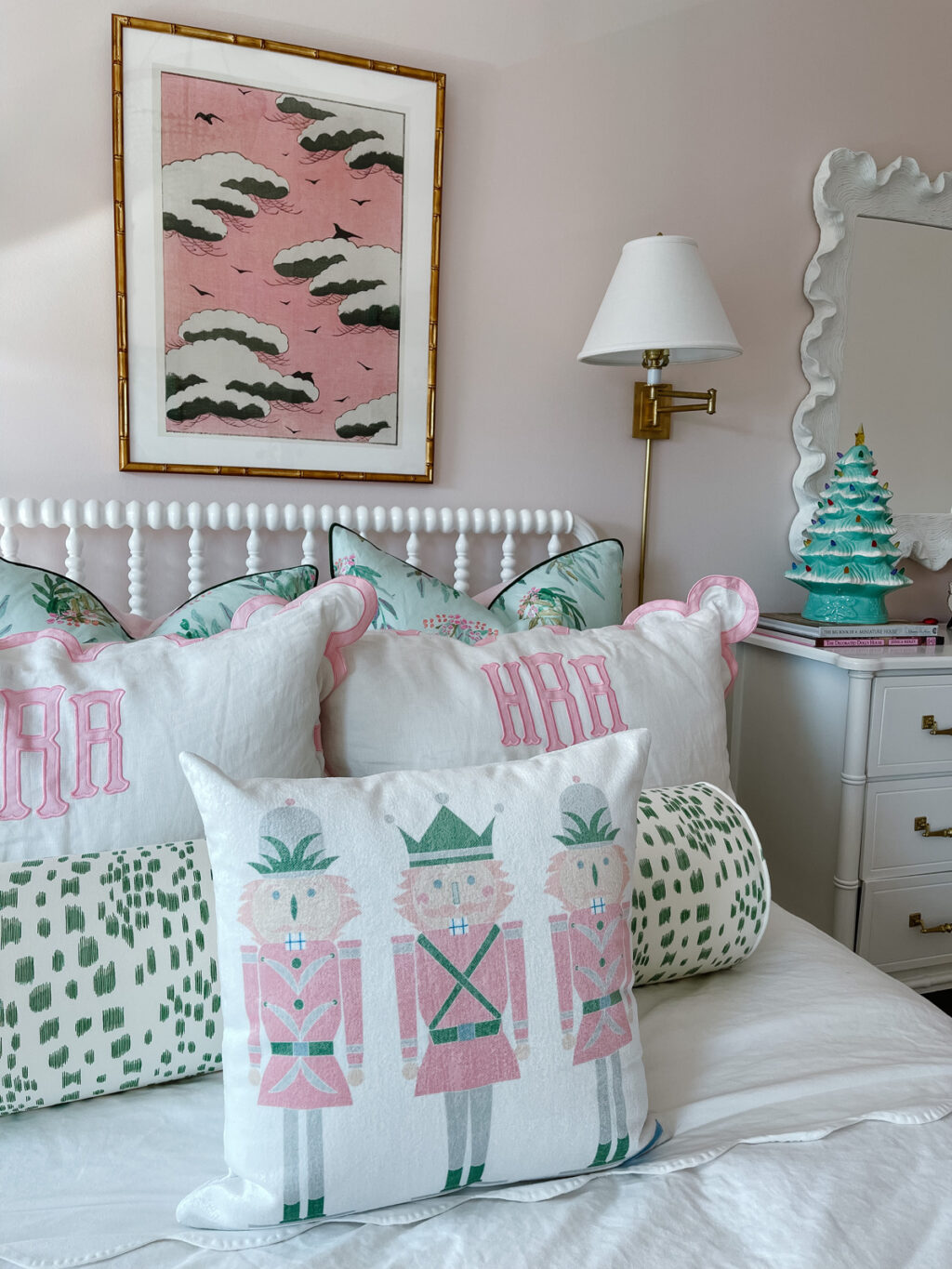 THREE
I found some cute holiday home finds on amazon – we have the bordallo pinheiro cabbage dinner plates and the gold bamboo flatware and they're both perfect for any season. I love that they can be used in winter, spring, summer and fall because the green works so well with holiday decor but also looks amazing on a summer tablescape.
dark green feathery slippers | bordallo pinheiro cabbage dinner plates | bamboo console | teacup ornaments | blue and white stockings | faux outdoor cedar plants | blue and white nutcrackers | ginger jar ornaments | gold bamboo flatware | bird ornaments | staffordshire dog oven mitt | preserved boxwood topiary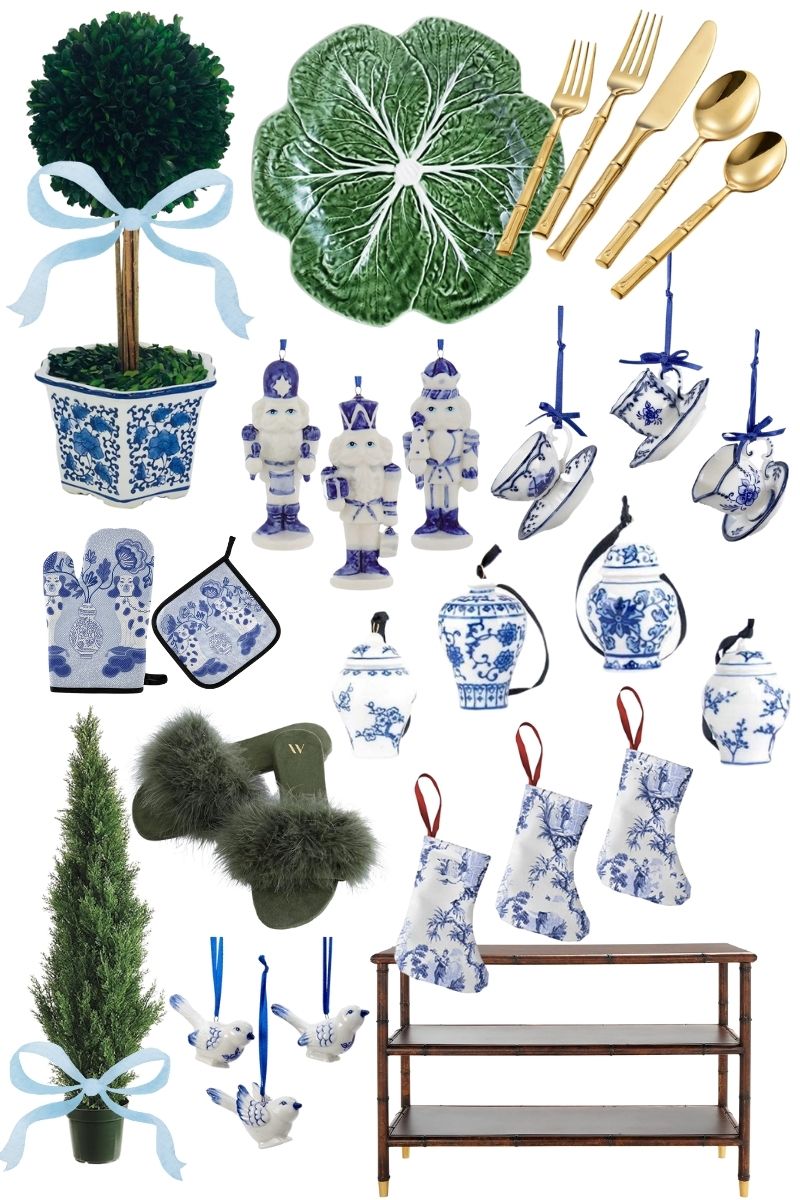 FOUR
Lots of great sales happening this weekend!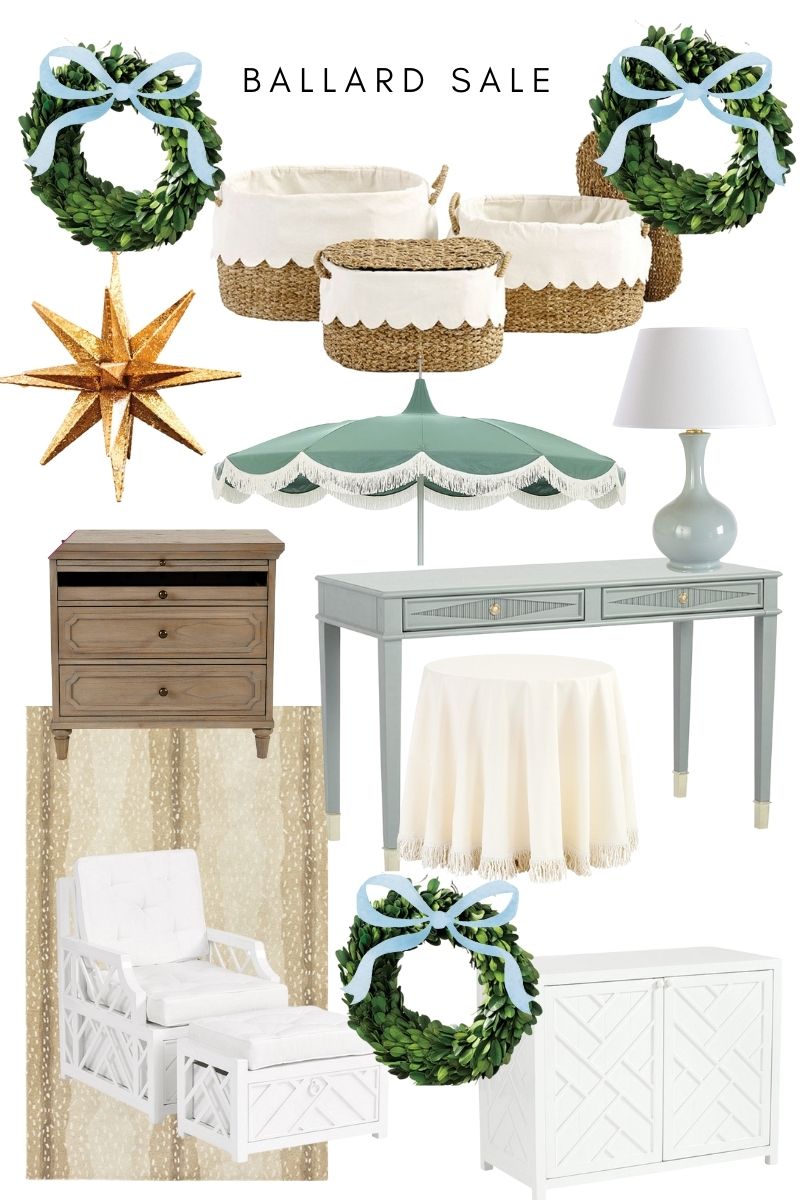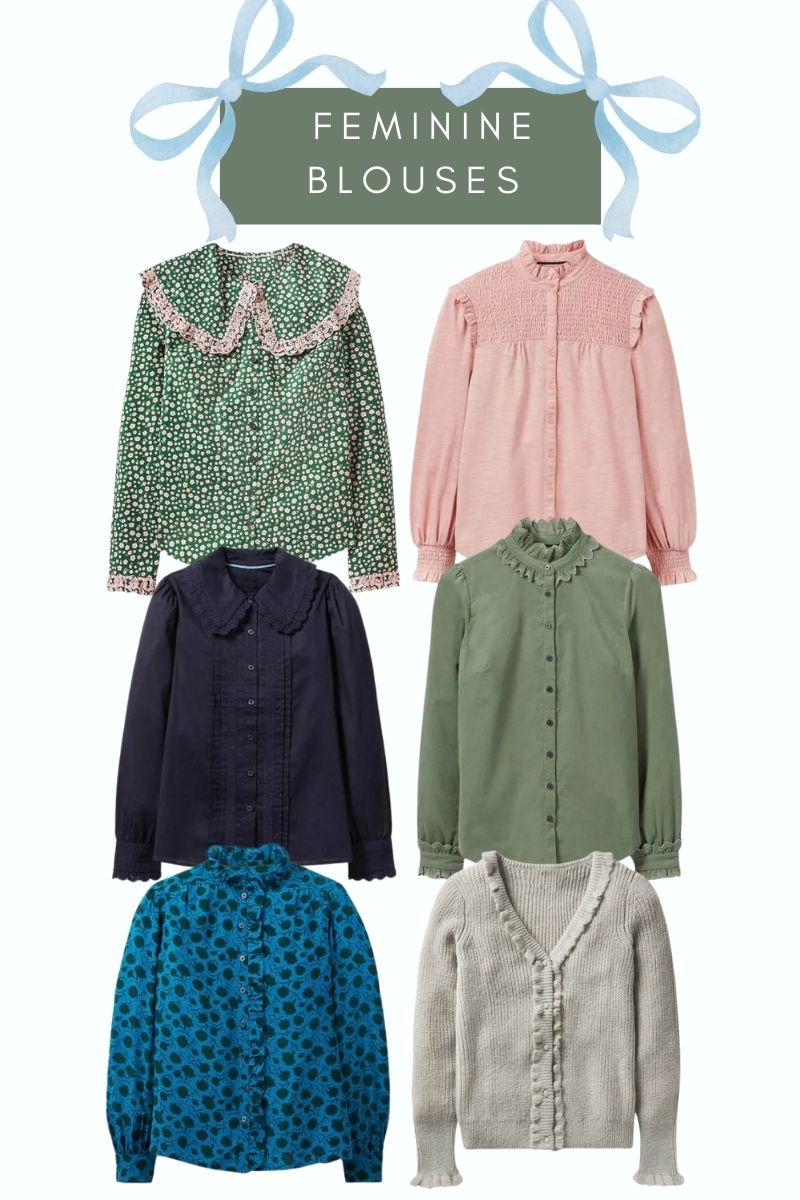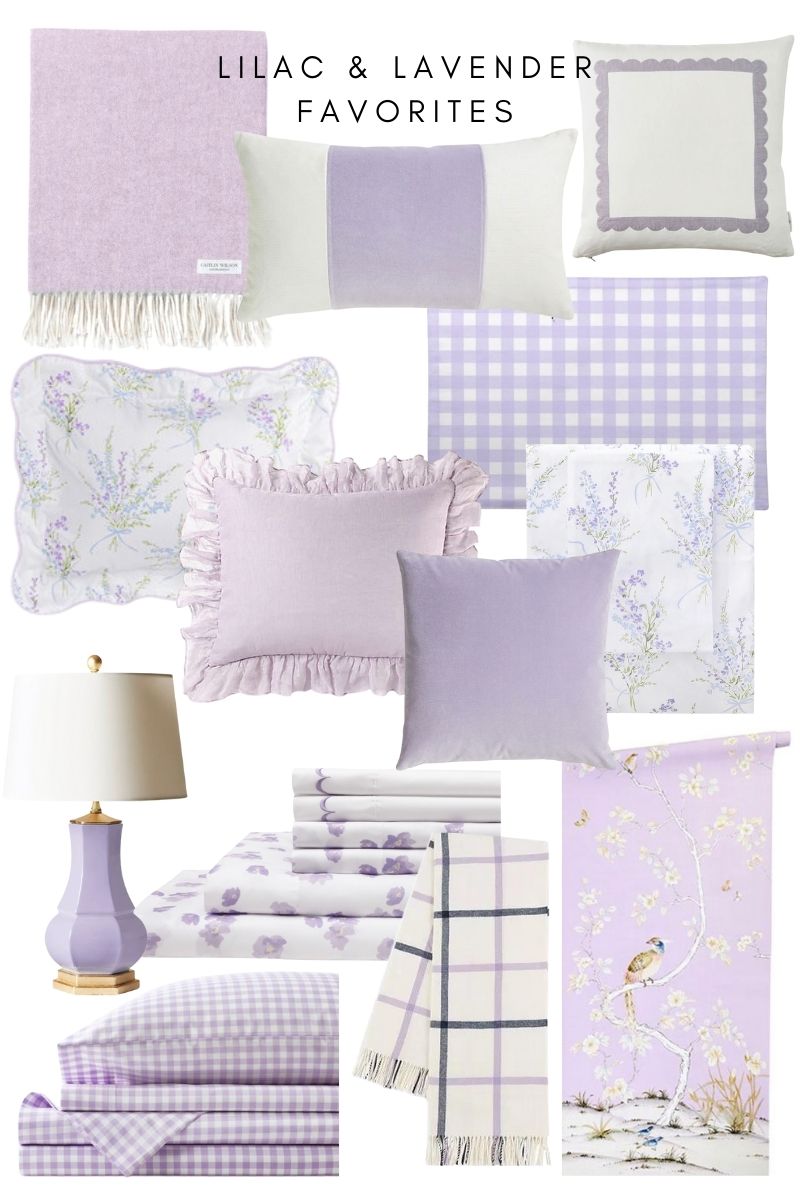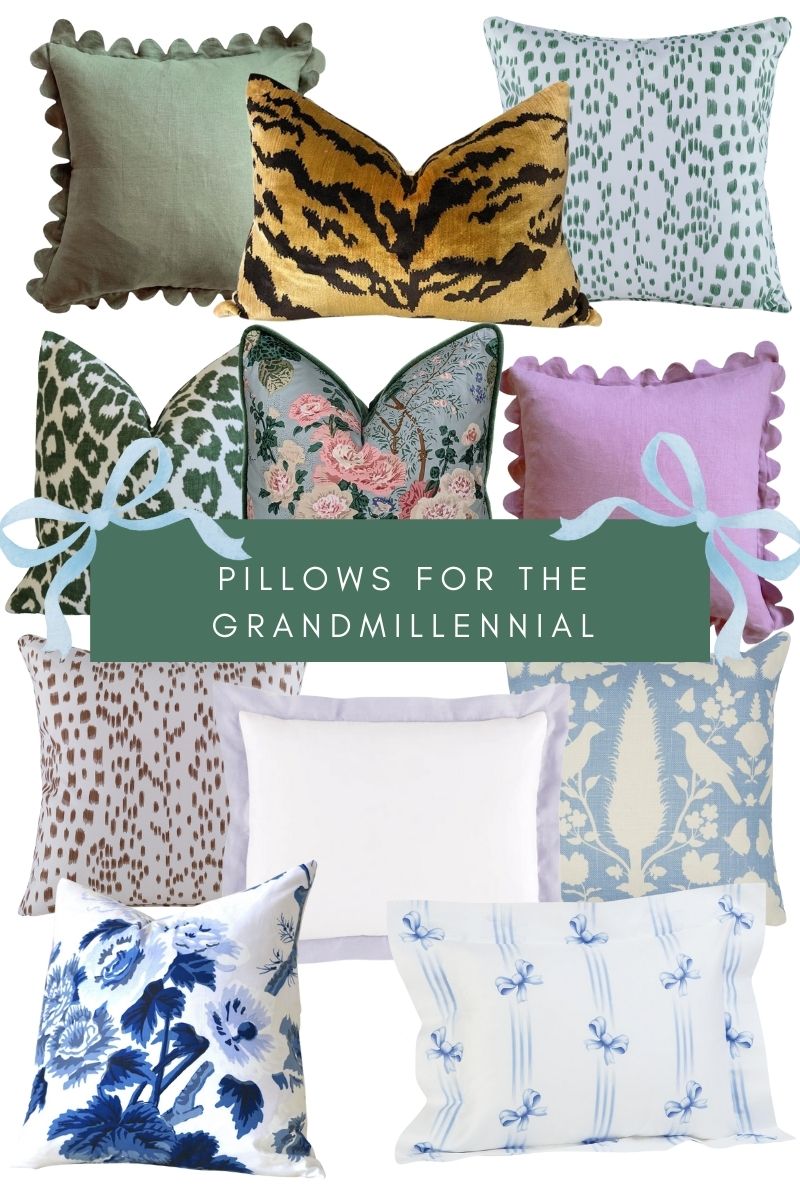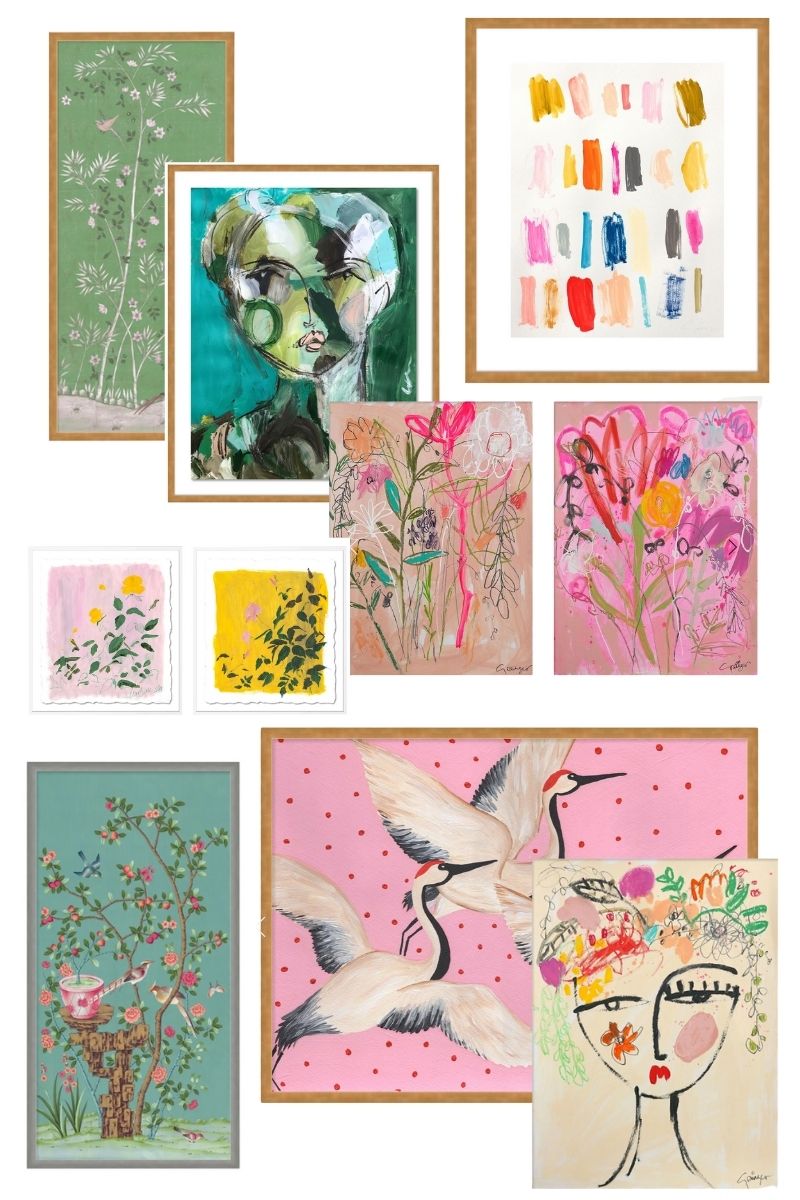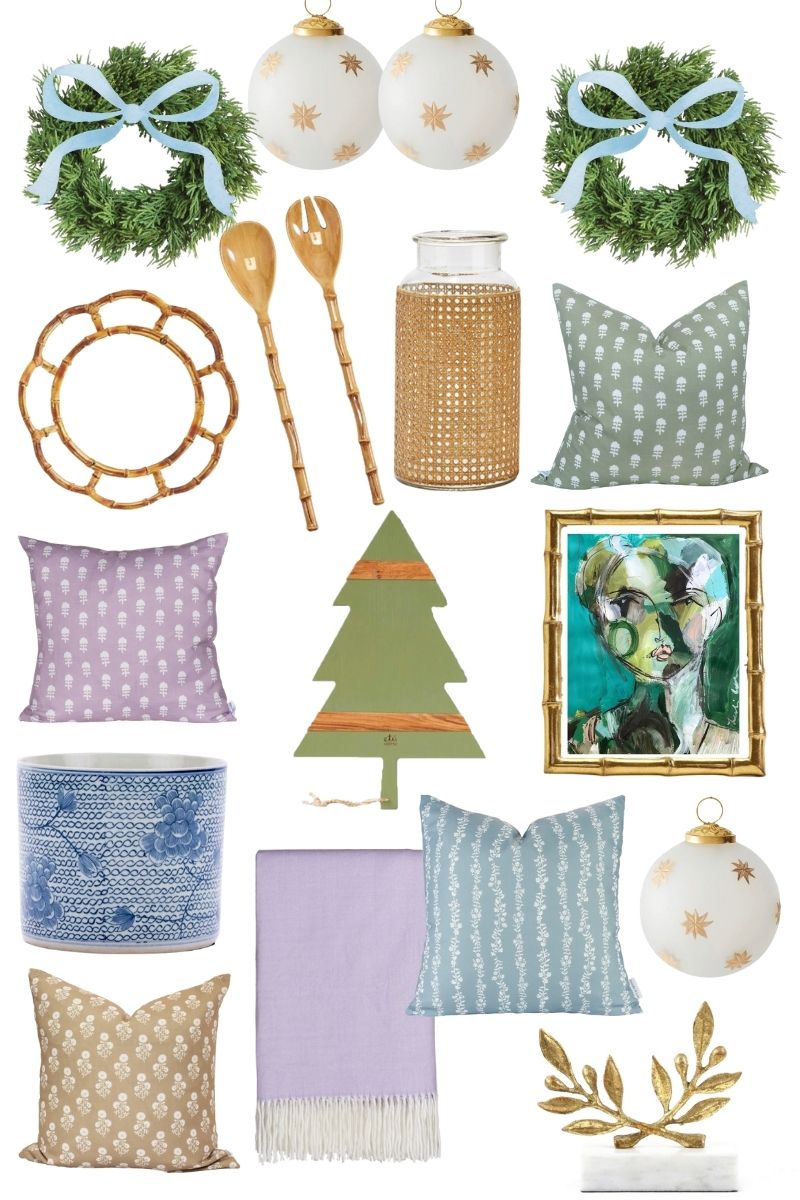 FIVE
I'm still due to make some more ornaments for our tree (see the tutorial here) and I'm also waiting on some backordered ribbon to make more bows, but I'm loving the way our tree is looking! I'll post a video when it's fully decorated but I could call it quits now and still adore it!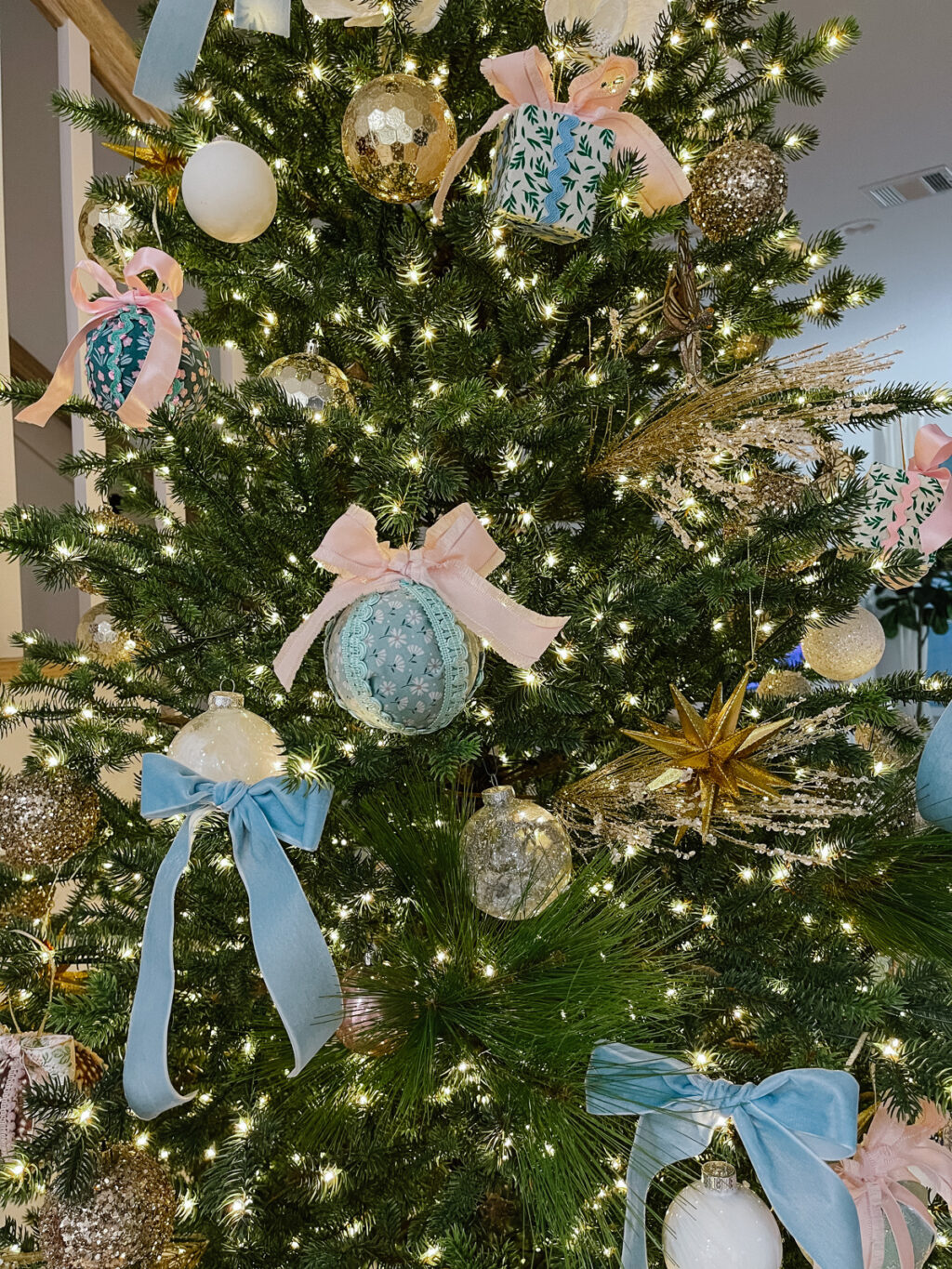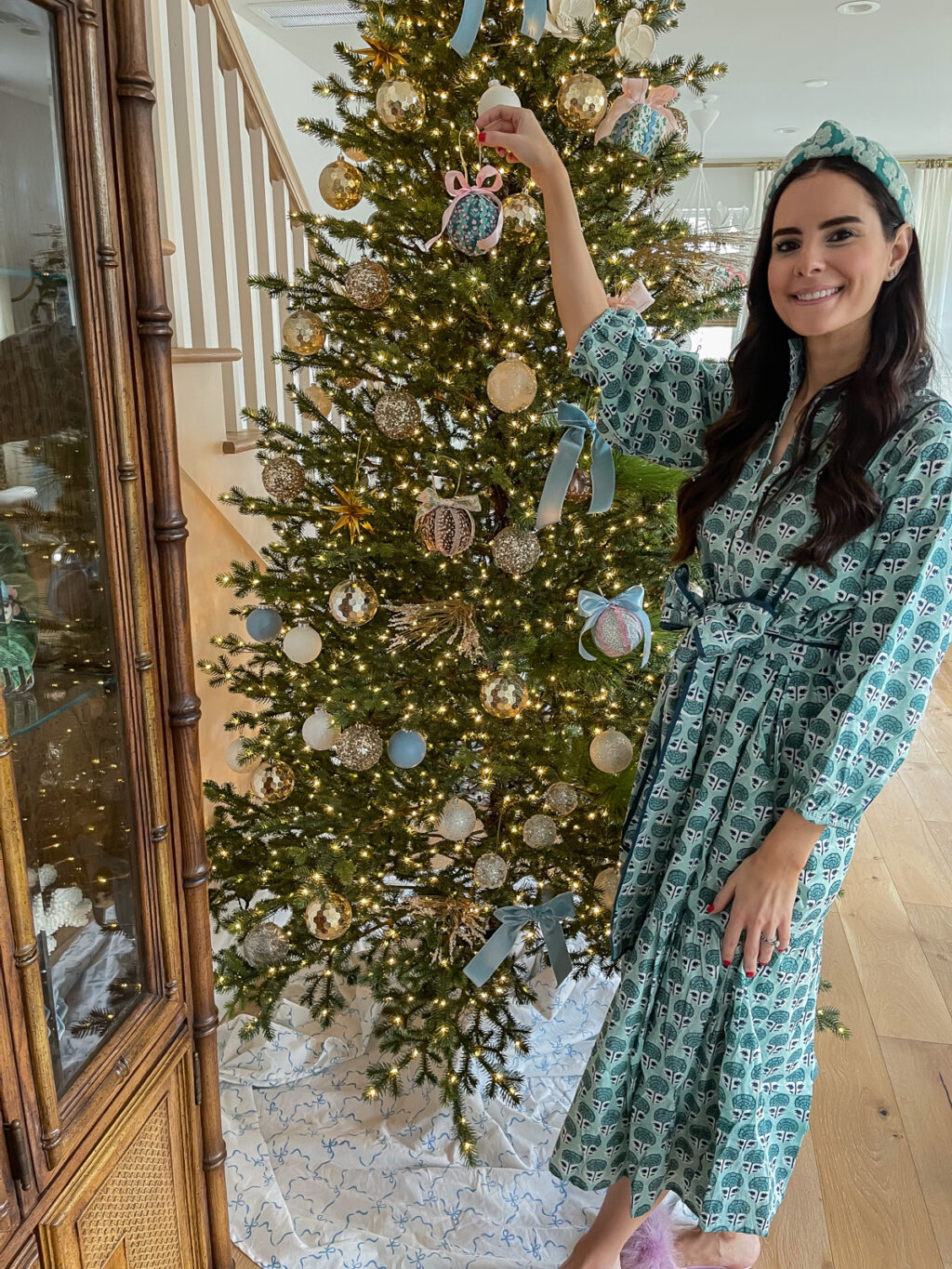 Hope y'all have a wonderful weekend!